Often we have different private stuff on our devices like photos, video clips, documents, and other files. At the same time, there are intruders who can check our device without our permission. But there is no way we can compromise our privacy. If you are also concerned about this issue, probably, I have the best solution for you. Well, it's all about the best folder lock apps that I suggest you use. And today, we are going to discuss the best apps in this category. Stay with us till the end if you are interested.
Best Folder Lock Apps You Can Use to Secure the Stuff in Your Device
---
It is for sure that you will get hundreds of high-quality security apps on PlayStore and AppStore. But all of them cannot possibly let you lock folders on your devices. There are even lots of applock apps that basically lock different apps but cannot lock a folder. However, if you don't want to download the wrong app to lock a folder, I suggest going through the below list. Here, we tried to list the most efficient folder lock apps that really work.
1. Calculator Lock – Video Lock & Photo Vault – HideX
---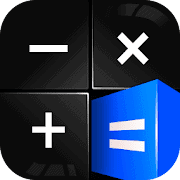 Flatfish Studio brought a very exclusive security app that will keep your private documents hidden in a safe place. Basically, it is a folder locking app, and you will think of it as a simple calculator app from the outside. Only when you press the accurate passcode will it let you enter it into the folder. Sounds innovative, right? Yes, it is. This fake calculator vault initially lets you lock the photo gallery to protect it from intruders.
Important Features
An automatic gallery lock will secure all the photos and videos taken by your stock camera.

The built-in private photo viewer will ask your permission every time you open it.

As this app will be disguised as a simple calculator app, no one can initially find it or doubt the existence of this app.

This app eventually supports multiple photos and file formats as well.

You can also sort files, photos, and video files by name to find them instantly.
Pros: You can use the private browser of this app to visit the sites without having any growing history. Besides, you can use this app as a modern calculator app as well.
Android
2. AppLock
---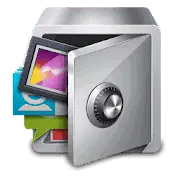 I have another trustworthy folder lock app that you should miss either. AppLock is here to protect your privacy inside your device. This software has some handy features that ensure to lock other apps, including Facebook, WhatsApp, Gallery, Gmail, incoming calls, and so on. Besides, you can set a password, pattern, or finger lock to obstruct any unauthorized access. Additionally, it can hide pictures and videos from the gallery, and you can find them in the photo and video vault.
Important Features
The app initially offers well-designed themes, and you can customize the background with your favorite picture.

The app has an incognito browser, so there will be no historical record of your search.

It has also come with a power-saving mode, and you can use it with very low memory in your device.

You can apparently lock or unlock other software according to time.

Using this app, you can also log in to multiple accounts and set different locked app groups.
Pros: This software clicks the photos of invaders automatically. Moreover, you can lock wifi, Bluetooth, sync, and even hide the AppLock icon and turn off the notification bar.
Cons: The software doesn't have any dial number security feature in it.
3. Keepsafe Photo Vault: Hide Private Photos & Videos
---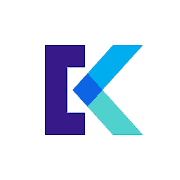 Keepsafe Photo Vault has arrived with some excellent features, and you can entrust this software to keeping your privacy. Basically, it secures all your personal photos or videos with fingerprint authentication, Pin protection, and military-grade encryption. Besides, you can organize important documents and protect copies of your driving license, credit cards, and so on. Plus, you can delete any photos from the public gallery and watch them later in the Keepsafe photo vault.
Important Feature
You can have a backup for your photos and videos even if your phone is damaged or stolen.

The app has a facedown auto-lock feature, so it will be handy when your device faces downward.

Using this app, you can share your private photos and control the time of how long the recipient gets to watch the photos.

You can initially set individual pins or patterns for any particular photo album.

The app doesn't eventually show up on your lately used app list.
Pros: You can store at least 10,000 items with this software. Additionally, it compresses the photos and saves the original in Cloud.
Cons: While resetting the password, the software takes much time to add security.
4. Folder and File Locker
---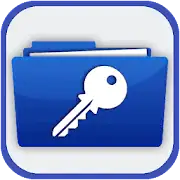 ZNP Labs brought a secure app to keep all your folders and files private. Basically, this folder lock app for your Android device works to set strong lock functions for particular folders and files so that no intruder can check them out. Eventually, it is the most protective way to secure a place on your personal data. You can simply store any of your personal pictures, videos, files, and documents.
Important Features
You can initially set either pin or pattern lock for any files and folders.

Creating a personal gallery is easy, and here, you can store all your private and memorable images.

None of your confidential files and documents will be available for anyone anymore. You can simply hide the folder and files as well.

With the multi-select function, you can instantly select multiple images and videos from the stock gallery at a time to send them in the personal and locked gallery.

This app indeed comes with no storage limit. Eventually, it will use your phone storage or SD card to store items.
Pros: You can also learn who is trying to check your personal folder. This app will instantly take a selfie when someone tries to unlock it with the wrong codes.
Cons: If you uninstall this app, all the content in the locked folders and files will be erased automatically.
Android
5. Folder Lock
---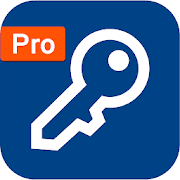 Folder Lock by NewSoftwares has been brought in town for both Android and iPhone users. This extreme secure folder lock app provides a hundred percent protection for your personal photos, videos, and any files. Additionally, you can protect all your wallet cards, notes, contact, and audio recordings in the folder as well. For a smartphone's data security, you call it the Swiss army knife. Additionally, you can lock your complete gallery with this app to secure all the photos and video files.
Important Features
You can simply use the automatic photo locker to hide all the images that you capture.

If you like to keep notes, this app will keep them safe in a hidden folder as well.

Using this app, you can Lock any of your apps. Additionally, you can use the different unlocking systems to open the locked apps.

For sensitive photos and videos, you can simply set extra passcodes and protection.

Intruders cannot find your audio records anymore. You can just secure them in a hidden vault using this app.
Pros: This app lets you make a secret contact group in it. Besides, you can store all your banking card and license details in it as well.
Cons: You cannot use this app on multiple devices from one account.
6. File locker – Lock any File, App lock
---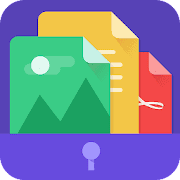 You can now provide your important files a high level of security with File locker by Innorriors Pvt. Ltd. These smartly designed folder and file locker apps swiftly secure or unlock your files. You can even fake this app as another app to maximize security. Moreover, its decent and minimalistic look will definitely win your heart. You can also set themes on it according to your mood. Let's see what's more this app provides
Important Features
This app will automatically lock in emergencies with 'the Face Down' lock system.

You can initially hide your private files with a simple tap.

This app lets you set any image as a cover photo of your albums anytime you want.

You can also lock as many files as you want in it. Eventually, File Locker can lock unlimited files.

It will also automatically lock all the files and folders when the device goes into sleep mode.

File Locker encrypts the files inside it. Apparently, no one can find them by looking in the local storage.
Pros: This smart app snaps photos of whoever tries to break in. In addition, it offers password recovery options and sends recovery passwords in registered email.
Cons: Since it stores in local storage, you can't recover them if you reset your phone or erase memory.
7. Secure Folder – App Lock Safe Folder Vault
---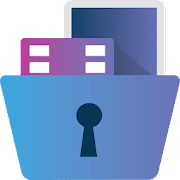 You can now use a supreme level of security with Secure Folder, one of the effortless folder lock apps for Android. Apparently, this reliable vault app lets you lock any type of important file with few taps. It can even manage contacts, calls, and notes without a log history. Moreover, it silently takes photos of the intruder whenever he/she tries to break into this app. So, you can know the face who was spying on you.
Important Features
Initially, this app lets you hide the actual app icon. It can only be accessed by dialing a certain number.

This amusing app supports both pin and pattern lock. Eventually, you can choose your favorite lock type and use it.

You will see photos or play videos directly from this app.

There is a 'fake error window popup' feature that can ultimately provide more security.

Uninstall prevention helps you protect the app from uninstalling unwantedly.

No problem if you own a device with an older Android version. This app runs on almost all Android versions.
Pros: You can lock and secure an infinite number of photos & videos with this app. Besides, it sends you alert notifications if anyone tries to break into the app.
Cons: Sometimes, it may fail to hide files.
8. Locker: Photo Vault & App Lock
---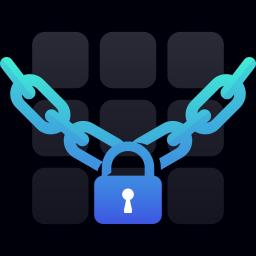 Though it is called a Photo Vault and applock app, Locker initially provides you the strongest security to your confidential folders and secures them with the highest security. It doesn't put your files at risk by online storing. Eventually, it creates a secure space within the device's memory. All the files will be kept in the folder in encrypted form to maximize security. Moreover, the user interface of the app is simple and much effortless to use by everyone.
Important Features
The app notifies you with alerts when somebody tries to break in.

You can remove all your photos and videos from the phone gallery and store them in this app.

Eventually, you can hide the app to make files more secure.

This app initially lets you use FaceID, TouchID, and even PIN protection to lock your folders.

You can also remove the app icons from the home screen and keep them hidden as well.
Pros: You can easily backup and restore data through a cloud-based backup system. Additionally, there is no way to access the files by connecting to a computer or rooting the device.
9. Lock your Folder – Folder hider
---
Lock your Folder by SmallCat Media is an incredibly powerful app that provides the topmost security to your files. This Android app protects your files by encrypting them properly. So, no one can find them even if they look through the whole storage. You will also have a lag-free and smooth user experience on it. In addition, it can capture a photo of the person who tries to get access to it without your permission.
Important Features
There is initially no storage limitation. Apparently, you can lock files as much as you want according to the device's storage size.

This locker app supports almost all types of files like photos, videos, audio and documents, and more.

If your device is capable, you can use the fingerprint lock to secure the app.

You can eventually choose between the device's memory or SD card to store your secure files.

Also, this app is super simple to use. You will find every option near your fingertip.

The multi-select feature is available in it to provide faster file import.
Pros: This security tool lets you share locked files directly on social media. Moreover, you can recover your password via email if you ever forget it.
Cons: Erasing device storage will cause file loss.
10. Best Secret Folder
---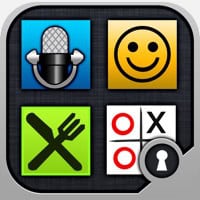 The final one is Best Secret Folder, a simple yet reliable folder lock app for iPhone. Basically, this app locks your personal files from any other second person. So, you can worry-freely hand over your phone to others, knowing your files are completely secure, and no one can see it. Moreover, this app takes very little space on your device and puts minimum pressure on the ram.
Important Features
With it, you can simply lock-protect any type of files such as photos, videos, audio files, documents, contacts, notes, etc.

It effectively hides files you want with a simple tap.

Effortless drag and drop files system provides easier import to the locker.

You can eventually use Biometric security to unlock the locker if your device supports it.

This app takes a photo of intruders who mess up with the locker.

The 'Backup Security Questions' allows you to recover passwords when you forget.
Pros: It has a built-in image viewer, slide show, and media player to show media inside the locker. Also, you can directly share files from the locker.
Cons: It may feel complex for some people.
Frequently Asked Question – FAQ
---
Ques: How a folder lock apps work?
Ans: Generally, a folder lock app secures a folder in your device from intruders by locking it with passwords or pattern locks. Most of the highly protective folder lock tools have the strongest encryption algorithms to set locks for private folders. Using high-level encryption keys, this kind of security app provides multiple ways to lock the folders.
Besides locking folders on your device, most apps can also secure your private photos, video files, documents, and other necessary files. Some of them also disguise themselves as any simple apps like calculator apps to get undetectable to the intruders.
Ques: What is the best free folder lock software?
Ans: Keepsafe Photo Vault and AppLock are the best free folder lock software. Both of them are available for Android and iPhone users.
Ques: How do I hide a folder?
Ans: Using a folder lock app, you can hide a folder in your device. Different apps provide different tutorials to hide a folder. You can simply check the tutorial to use the app.
Ques: Can you put a password in a folder?
Ans: Yes, you can put a password in a folder if you use a high-quality folder lock app. Some of the apps even offer pattern lock, fingerprint, and face recognition as well.
Finally, Insights
---
It is needless to say that a folder lock app is essential for anyones' personal security. Whatever you have on your smart device, you can simply lock it using this kind of app. And you have also learned about some of the best and free apps to lock the folders. Now, it's your turn to help your friends and family with this essential information about how they can lock their device folders. So, share this content and stay tuned. Thank you.