Accounting software can be an integral part of the success of any business. But when it comes to construction companies, the necessity of adequate account management software can go up to any extent. If you are in the construction industry, you may already know how difficult it can be to manage many contractors, subcontractors, and temporary construction teams to contribute to meet the business objectives directly.
In this article, we are going to mention the best construction accounting software, along with their important features. So if you are looking for a traditional and cloud software solution for your construction company, you are in the right place. 
What Is Construction Accounting Software?
---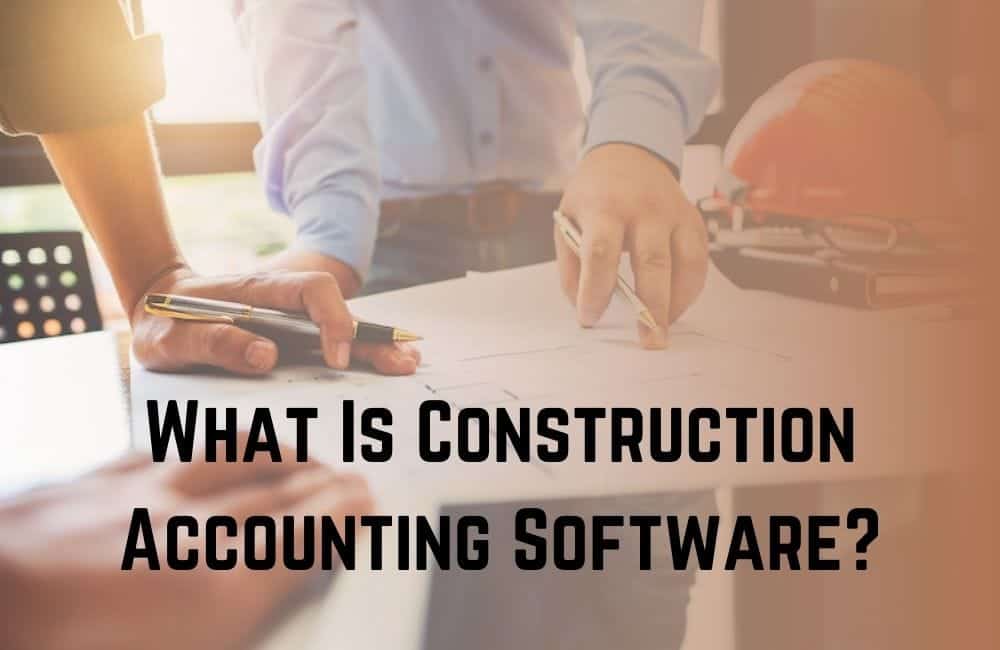 If you have already used any of the accounting management software, it will be easy for you to understand the functionalities of construction accounting software. You will find many similarities as these applications expand the general accounting features and offer dedicated modules for specific construction-related tasks.
Starting from tracking job-specific costs, revenues, managing payroll, you can also handle billing and procurement by deploying an accounting software with your organizational workflow. You can also manage vendors from within the software. 
Differences Between Construction Accounting And General Accounting Software
---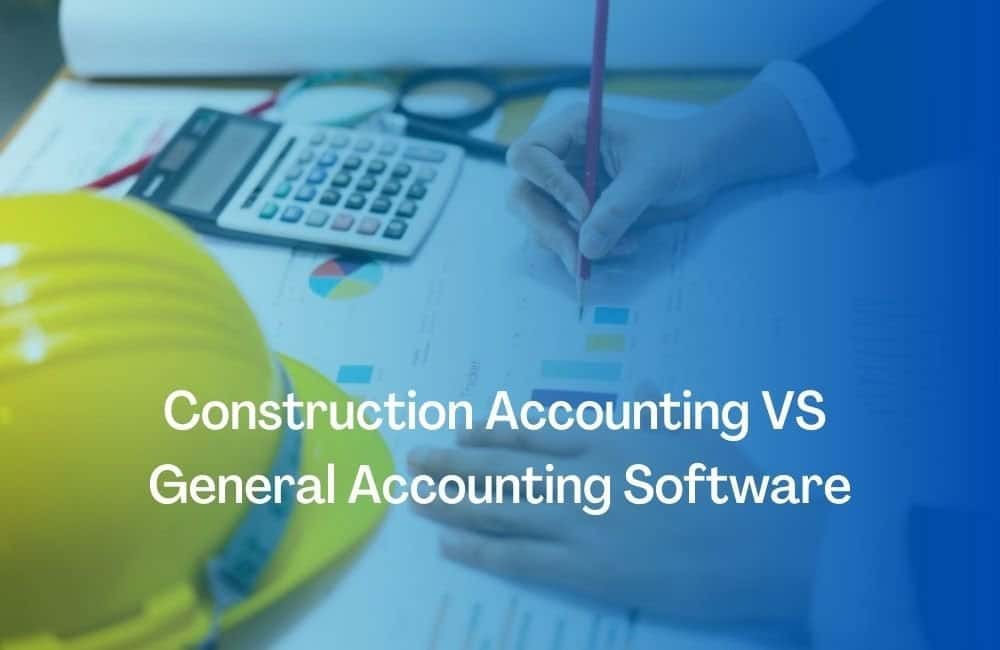 Almost all businesses use accounting software that can track the organization's financial accounts. You will find many accounting software that can monitor payable and receivable accounts and work as a digital ledger. Equipped with tools to handle liabilities, capital, revenues, and expenses, accounting management software is now one of the most used software across industries. 
In contrast, construction accounting software works to meet the demand required by construction professionals. This tool can help to manage residential, commercial, and even industrial projects from within the application. You will also discover a dedicated set of features for accounting, job costing, and specialized progress billing.
Besides, it can enable you to monitor materials and labor in real-time to stay on top of revenue. Although for a micro-sized construction company, any general accounting software will be enough, if you have numerous projects running concurrently, opt for software that focuses on construction accounting. 
Top Construction Accounting Software
---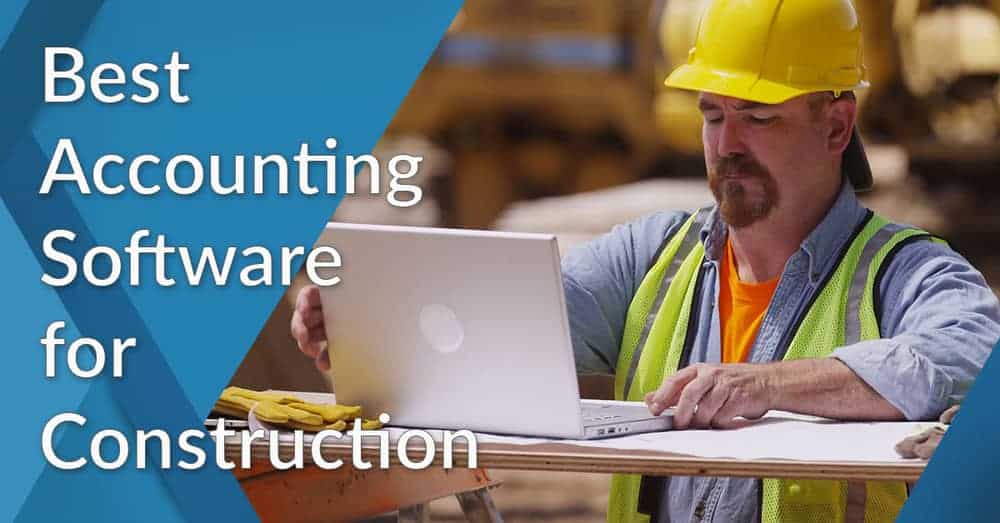 If you can pick the construction accounting software that suits you best, it can save you from the hassle of complicated payroll and procurements. It can also enable you to handle various accounting functions with your fingertips.
Reliable software can ensure the success of your company and have a great impact on increasing revenue as well. Go through this article, and I believe you will understand the role of accounting software for the construction business much better. 
1. FOUNDATION
---
There are many people concerned about the performance before choosing any application for day-to-day use. Foundation is one such software that has been in the market since 1985 and has established a powerful position in the market through its dedicated features for construction management. You will find all the useful features while you can rely on their experience. Being one of the oldest players in the market, Foundation has proudly claimed its place in this shortlist. 
Important Features
It is a flexible application and comes fully equipped with accounting solutions. You can also use this software as a general ledger. 

Comes with an executive dashboard making it suitable for industrial contractors, commercial companies, and government agencies as well. 

You can automate the complicated financial processes required to deal in a traditional construction business using this application. 

Enjoy the important tools to help with accounts payable, payroll, job cost accounting, AIAs, tax spending, project management, and job costing. 

You can treat this software as a timesaver for your company, and also it can eliminate the labor-intensive work processes to reduce costly mistakes. 

It offers mobile applications for Android and iOS devices. This app will enable you to make precise adjustments easily with the built-in cost codes.  
2. CMiC
---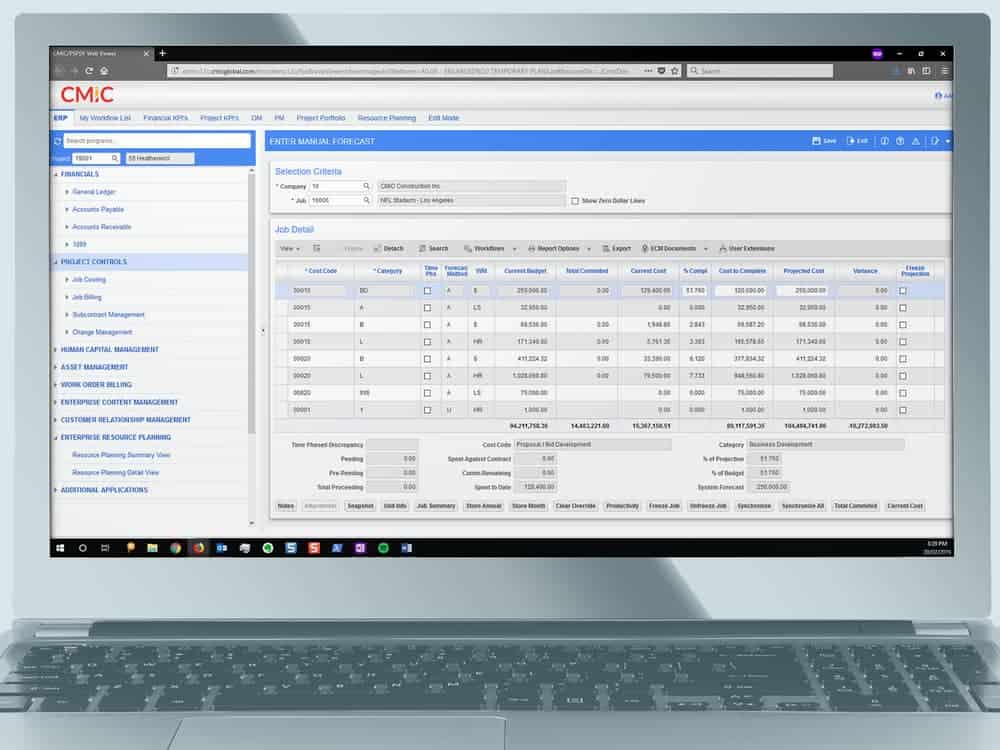 CMiC is another software that has been operating its business in the market for quite a long time. Through its robust performance and stable features, it has already become an integral part of many construction companies around the world.
If your chief priority is to automate essential back-office functions, you will find no other software to come closer to CMiC. Starting from the basic accounting features, you will also uncover the most advanced tools for your construction company once you use CMiC. 
Important Features
The major functionalities that CMiC offers include accounting, enterprise planning, human capital management, and asset management. 

As an excellent all-around software, CMiC can meet any of your demands regarding financial management. 

If we want to talk about construction-specific accounting systems, then we can mention precise budgeting, resource allocation, and project forecasting.

It can make the life of construction professionals more comfortable by combining all the business's data into a single database. 

The best part of this application is generating powerful reports that can bring light on the project costs and minimize potential risks.

Allows working with your team simultaneously to enhance the user experience to a great extent. You can use it as both a cloud-based and on-premise solution as well. 
3. Penta
---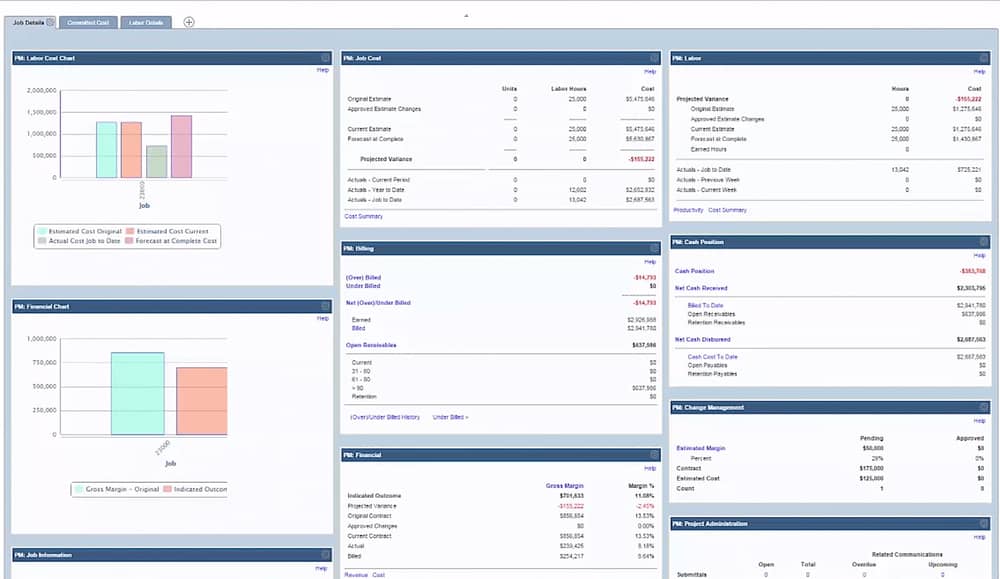 This app will perfectly match the requirements of people looking for an innovative construction management system. We know this software as the PENTA Enterprise Construction ERP system. There are many construction companies that use Penta for its enhanced options for managing complex construction, engineering, and services.
Besides, this software can introduce sustainable workflows and enhance business performance as well. It will be a great fit for medium to large Commercial and Industrial Contractors and engineering firms. 
Important Features
Although it does not come with a free trial, you can choose this application for managing the financials, projects, service, labor, and equipment for your company.

Besides, this application will also enable you to focus on business analytics, documents imaging, mobile, and crew-based field reporting. 

It will surprise you with its dedicated features for distribution management, inventory management, and project management. 

Besides, Penta comes with a handful of tools to make purchase order management, warehouse management, and enterprise assets as well. 

You can compare this software with a customizable accounting solution that can serve manufacturers, municipalities, and Non-Profit organizations.

Accountants can deploy Penta on Cloud, SaaS, and Web. Also, you will find the Windows and Linux compatible desktop app to use on-premise. 
4. Axium Ajera
---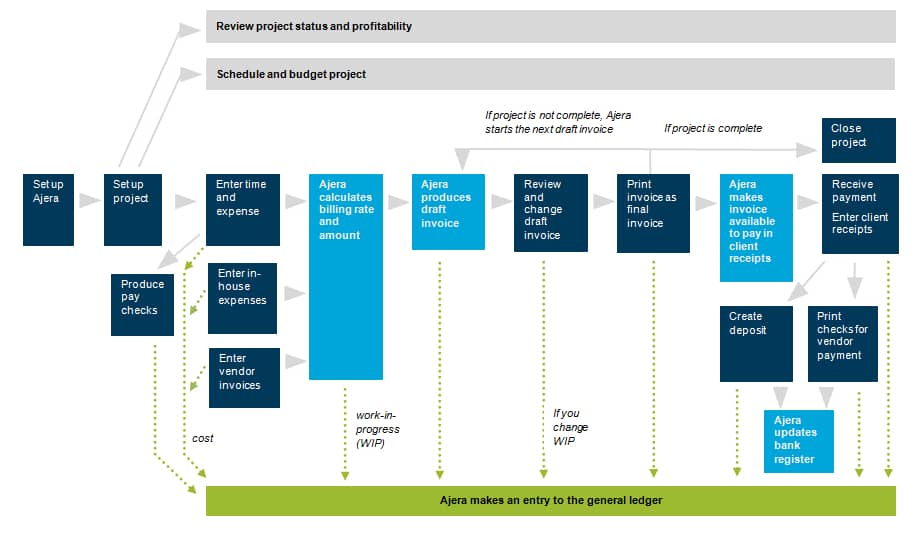 Axium Ajera is one of the best construction accounting software specially designed for architecture and engineering firms. Equipped with all the project management and planning tools, Axium Ajera can take your business operations to the next stage.
It can also help to increase revenue with the customized reports that highlight the important metrics to ensure business growth. Axium Ajera will enable you to access data in real-time from anywhere in the world, so you will never lose control over the processes.  
Important Features
Forecasting features for the future project workloads set this software apart from other software mentioned in this list. 

You can handle the employee staffing schedules easily, and this software can help with its project set-up, snapshot dashboard, and project and financial reporting. 

Comes with a fully-featured project command center that enables managers to extract full visibility and important insights into their projects. 

Allows users to group, sort and filter while reporting that uncovers the hidden information. You will get accounting tools like AR/AP, billing, invoicing, and GL. 

Full payroll capabilities, as well as opportunities for creating multiple reporting entities, can automate departmental operations and invoices management. 

Besides, this application contributes to budget expense commitments, paperless billing, workload and resource management, and processing electronic bills. 
5. BuilderTREND
---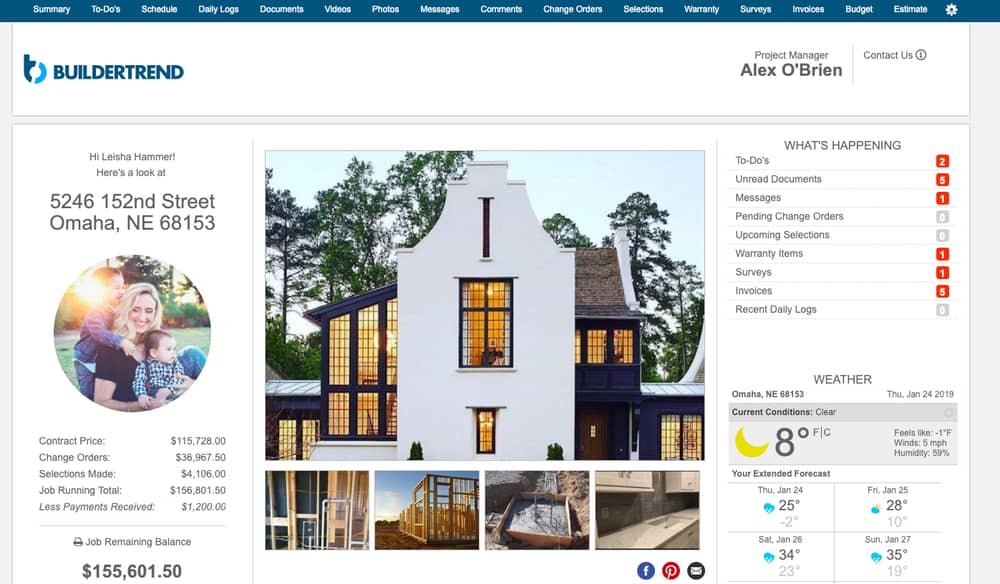 This web-based construction management system comes with all the features that you can expect from the best construction accounting software. Although homebuilders, project managers, remodelers can make the most out of this software, you can complete almost any accounting operation using BuilderTREND.
It is equipped with all types of accounting capabilities, while features like mobile touch signature will meet any modern requirement as well. It is a convenient solution for mid-sized companies because of its pricing plan. You can expect to have robust performance as well as cost-saving tools as well. 
Important Features
This software mainly helps in management by keeping all the jobs straight, although you will get a wide variety of tools to accomplish any task. 

Allows users to connect mobile for increasing convenience while you will face no complications while integrating with Planswift. 

It is one of the most user-friendly and easy-to-operate software we have tested in recent times. Even the first-timers will not face any problem getting going. 

You will never miss a deadline again that can cause a major financial loss because of its built-in job tracking functionalities. 

If your business needs to handle large data sets, then BuilderTREND might not be the best solution because of the absence of data filtering tools.  

You will surely enjoy its Activity Calendar and Lead Report that help to follow up with your customers and engage them with your business. 
6. ComputerEase
---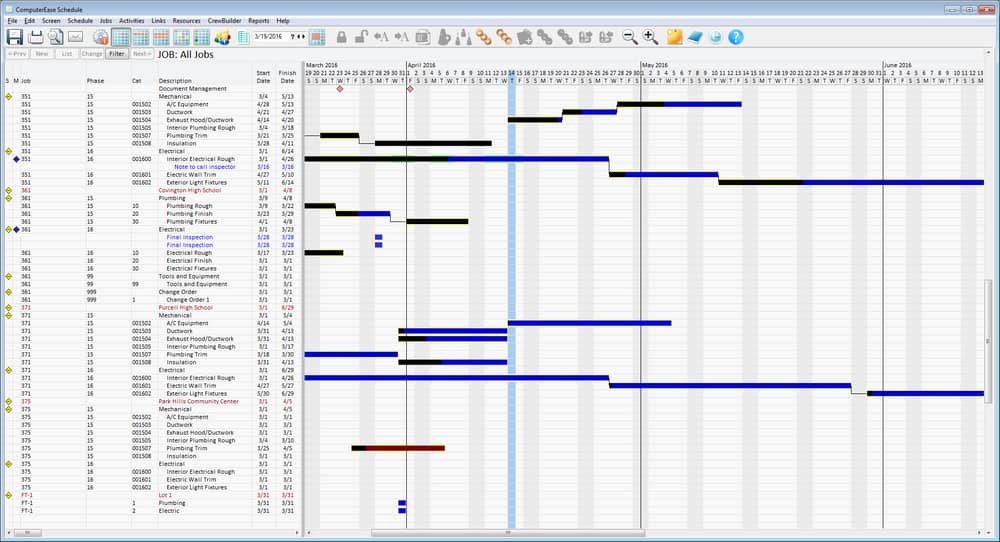 If you are a professional in the construction industry, then you have probably heard the name of ComputerEase already. It has a long history of success because of its extensive list of features to meet any demand of a construction project manager. Coming with a fully integrated construction management suite, ComputerEase can deal with your accounting, project, and service management. It has already earned a reputation for delivering extraordinary services and gained severe popularity in the construction trades. 
Important Features
This software has the capability of making your construction project accurate and convenient as well. 

Comes with a built-in Job center that allows people to continuously monitor and track each job required to ensure the performance of any business. 

Its project management module offers various components for the contractors, like keeping records of meeting minutes, documentation, etc. 

Besides, you can always keep control and manage prospects and contact for future reference using the CRM offered by ComputerEase. 

Suitable for small and medium businesses, while the enterprises can also extract huge advantages using the different set of modules we get with ComputerEase. 

Also, equipment management and tracking, payroll administration, reporting, account payables, bid day, general ledger are also available. 
7. Vista
---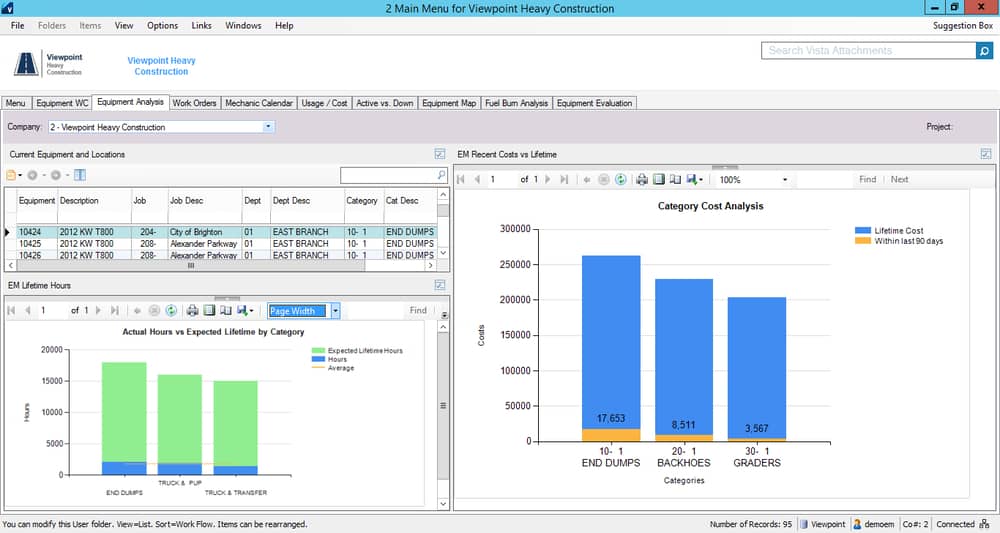 If you are looking for a comprehensive construction accounting and operations solution, then Vista should easily take place on your priority list. Unlike any other concentration accounting software, Vista focuses on extending the reporting features for its customers.
Besides, it also focuses on real-time tracking to enable you to manage any project effortlessly. You can extract important information about your business and make effective decisions using the Vista accounting application. You will find a few software available out there that offer more configuration options than Vista. 
Important Features
You will find the most basic accounting features, such as powerful cost projections, W.I.P. reporting system, payroll and cash management, and so on. 

Starting from accounting, HR, project management, you will also find tools for handling service management to improve your construction business performance. 

Developers have designed Vista to enable contractors to meet project profitability, delivery, and quality expectations. 

To achieve more advantages, you can use the mobile application to capture field observations from the job site anytime, anywhere. 

The user interface is clean, and you will enjoy the highly customizable dashboard. It is a structured app, and the menu can be restricted only to authorized persons. 

Includes every essential item within the system to encompass all the aspects of a business. But you may face drops over the RDP connection occasionally. 
8. Jonas Enterprise
---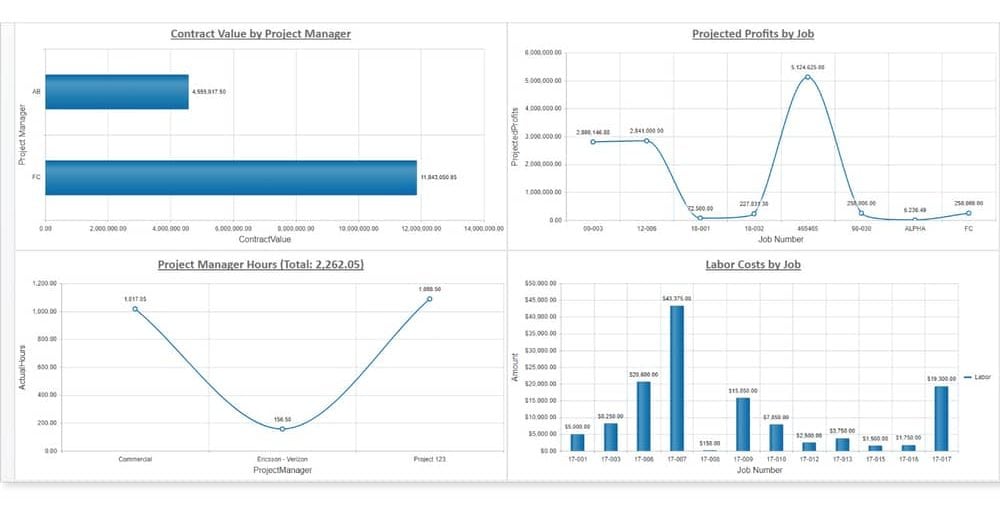 With over 1000 contractors in a variety of construction trades, Jonas Enterprise is one of the most powerful players in the construction industry. It not only helps you to deal with service management or project management, but you will also get guidance when it comes to HVAC and electrical units.
The best part of Jonas Enterprise includes the integration capability of accounting with other modules. If you do not look for more options and want to remain hassle-free with your construction accounting software, then you should try Jonas Enterprise.
Important Features
You can easily compare Jonas Enterprise as a full enterprise system that offers a highly customizable dashboard for the owners. 

This software comes with over 40 modules that can enable construction companies to ensure accurate and reliable accounting. 

Users will find all the important tools within the system, such as reporting, equipment management, job costing, etc. 

You will also enjoy customer support because of their great guidance to explore the easy-to-learn toolset. 

One of the very few applications that send frequent updates to match any demand of current time by improving the quality of the software. 

Besides, it's mobile and field time application can enable you to go paperless. It can increase organizational efficiency while managing work orders. 
9. Spectrum By Viewpoint
---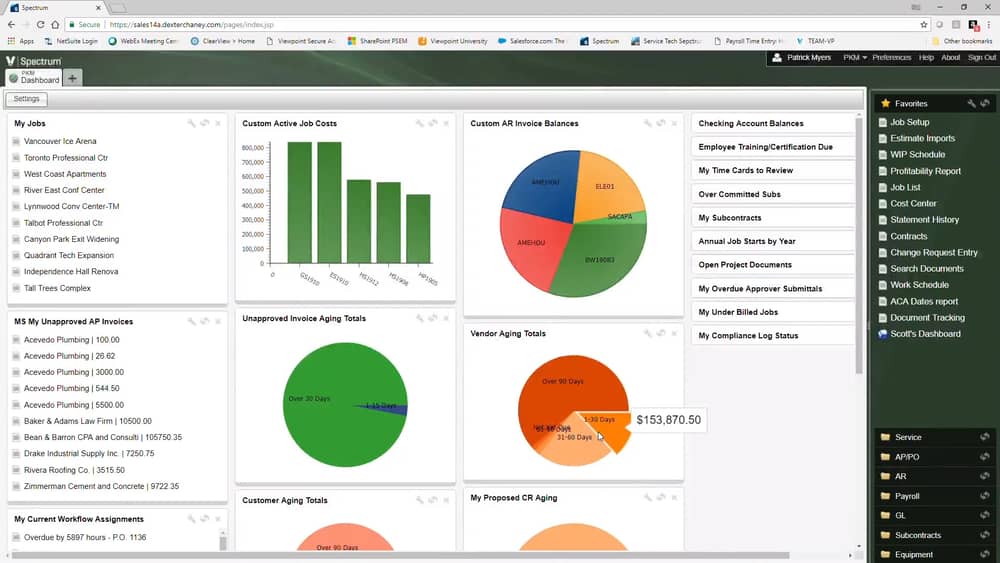 Dexter & Chaney has introduced this software, known for its skills in developing application software. This company has already delivered some of the most popular software for the construction industry to help contractors with project management, human resources, document imaging, remote connectivity, construction accounting, service equipment management, and data sharing as well.
Spectrum is another great addition to their product lineup that combines job cost and project management. It is a small cloud-based application, so that you can expect a smooth user experience all the way. 
Important Features
You will find all the tools that a contractor may require for delivering quality work. Besides, the interface is highly customizable as well. 

It is an easy-to-use application which makes it suitable for newcomers. You will find traditional accounting tools as well. 

One of the highest configurable software you will find in the market. If you are looking for business management, then Spectrum will be a great fit for your company. 

This software will enable you to focus across the entire life cycle of construction work, starting from the office to the job site. 

Enjoy the convenience of the cloud while Spectrum will also eliminate the risk of data breaching as you will have full control over data security and user access. 

Comes with fully integrated web-based document management. You can easily add any document by dragging and dropping the file onto the image pane.
10. Power Tools, LLC
---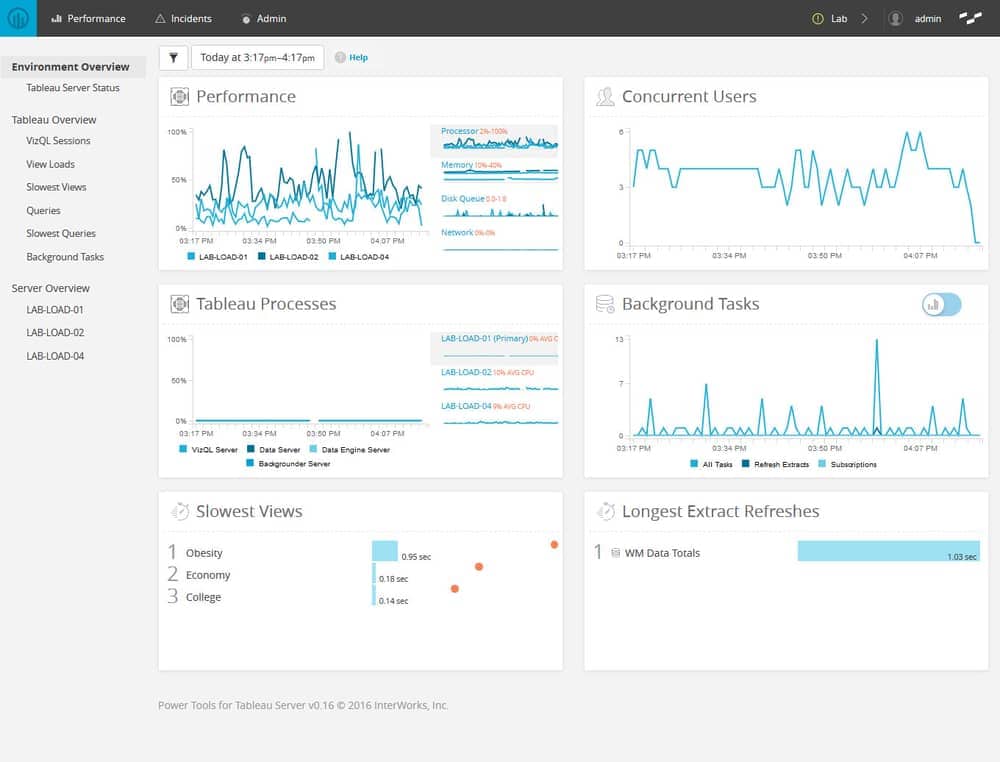 We are going to conclude the list of the best construction accounting software with Power Tools. It is a fully integrated suite for contractors to combine accounting, management, and on-site personnel easily. Equipped with a full range of custom features, Power Tools can provide excellent support to any department.
It can enable them to check outstanding items on each project and emphasize them for a better outcome. This software tries to solve all construction-related problems, making it an obvious choice for businesses of any scale. 
Important Features
This software can act as your advisor. It will guide you to bring custom changes and identify the key issues to improve the quality of your business. 

It has a reputation for rendering the best training and customer support in the construction industry. You will get frequent updates to meet the requirements as well. 

Focuses on enhancing the capabilities of the software program. It helps you to stay up to date with the new trends in the construction industry. 

It shares data between all modules in real-time, so you will not need to import or export data manually. You can also integrate Microsoft Office Suite with Power Tools. 

Offers a highly customizable user interface. You can even change the selection of the dropdown menu along with subletters and notifications. 

This software has the capability of handling more than  $100 million in revenues. Besides, this flexible software allows you to use only the modules you need. 
Our Recommendation
---
If you are working in the construction industry, then you may already understand how much it takes to deliver a quality project within the expected time. Starting from the tremendous amount of money, materials, labor, or time, you will even need to track the employees, accounts payables, account receivables, and even data security while dealing with residential, commercial, or industrial works.
The construction accounting software we have mentioned above can assist you in every aspect of the construction life-cycle and enable you to remain top of the revenue. 
It is never really easy to declare the best software that will match the demand of all businesses. But depending on the features, successful journey, and customer satisfaction, we are referring to CMiC as the best account management software for the construction industry.
Starting from basic accounting features, this software offers excellent scheduling and effective tools for workflow management. Besides, you will find the project planning capabilities amazing, while this software can deliver outstanding performance for budget estimation beforehand. 
Finally, Insights
---
If you have covered this article attentively, then you should already understand the definition of construction accounting software. Besides, this comprehensive list of the best applications will strengthen your knowledge to enable you to pick the software that will suit you best.
Starting from small and mid-sized construction firms, even the large enterprises can use any of the above-mentioned software to increase efficiency and eliminate the risk of costly mistakes. You can also take help from the automatic workflows these applications offer, as you can generate sustainable solutions to deliver better results at a lower cost and maximize profit.