To be a successful Linux system administrator, ensuring the security of the Linux systems or network infrastructure plays an important role. For establishing sound security management, you have to use certain rules in the Linux firewall. This Linux firewall controls and manages incoming and outgoing network traffic and allows legitimate connections between internal and external networks.
The Linux firewall is a network security program that controls connections and decides whether they are valid or not, thereby preventing unwanted intrusions. Although Linux distributions come with default firewall protection via iptables, it's beneficial for system administrators to have additional options available.
Linux Firewall Software
---
In this article, I will share a list of the best open-source Linux firewall software and Linux distros solely used for firewall protection. This list will help you choose the best one according to your requirements.
1. Iptables
---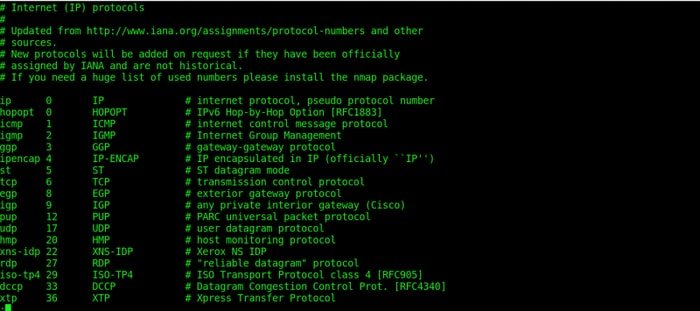 Iptables or Netfilter is the most popular and blazing fast open-source CLI-based Linux firewall. Many system administrators prefer to use it for their server protection as it plays the first line of defense of Linux server protection.
Both IPv4 and IPv6 are protected using iptables and ip6tables accordingly. You can add, view, modify, or remove the rules in the packet filter ruleset.
2. IPCop Firewall
---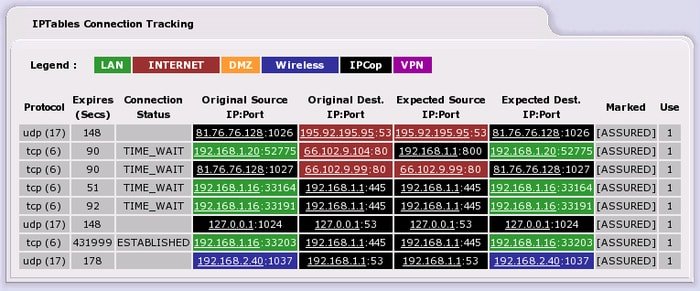 If you want firewall security for a home or small office perimeter, then the IPCop firewall is best for you. IPCop is an open source Linux firewall distro which runs on an old PC with fewer resources and acts as a secure VPN for your network connection.
IPCop is a stable, user-friendly, secure, and highly configurable firewall protection system for the Linux server. You can manage and set the rules of this Linux firewall through an intuitive, well-designed, and easy-to-use web interface.
3. Shorewall – Iptables Made Easy
---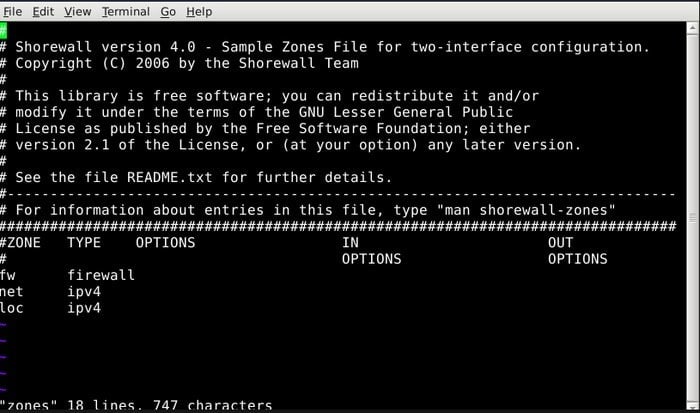 Shorewall or Shoreline is yet another popular and free open-source Linux firewall. This firewall protection program is based on the iptables/ipchains Netfilter system built into the Linux kernel. It also supports IPV6.
If you face difficulty using the Iptables firewall or setting rules, try the Shorewall firewall. It supports a wide range of gateway, router, and firewall applications.
4. pfSense
---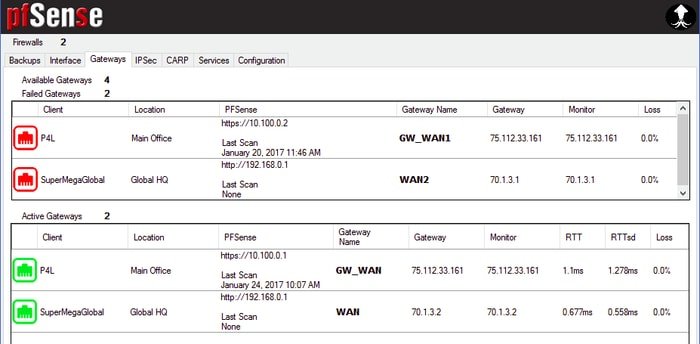 pfSense is a free yet powerful open-source Linux firewall used for FreeBSD servers. It offers lots of features that you normally find on commercial firewall products. pfSense is based on the Stateful Packet filtering concept.
Once installed, one browser-based console will let you take through the firewall setup and allow you to configure the network interface. It can be used as a perimeter firewall protection for the router, DNS server, and DHCP. Moreover, you can use it as a VPN endpoint and wireless access point.
5. Untangle NG Firewall
---
Unlike any other Linux firewall, Untangle NG Firewall is a powerful Debian-based distro that provides a single unified platform where you can manage and control everything to protect the organization's network system. This firewall system is built to free you from configuring network security options that ultimately save you time and money.
It has a browser-based, intuitive, and responsive user interface that lets you create network set rules easily and quickly. It's simply powerful, with comprehensive security at a gateway, next-generation filtering, deep insight analysis, better connectivity, performance, etc.
6. UFW – Uncomplicated Firewall
---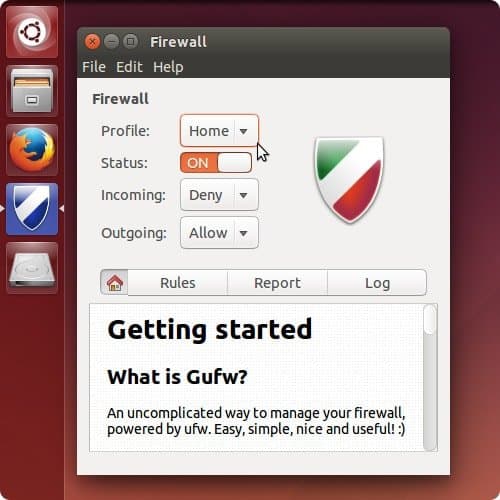 UFW stands for an uncomplicated firewall that is used to manage and control the Netfilter iptables firewall. It's a command-line firewall program for the Ubuntu server and the Debian system.
The main aim of this firewall security software is to lessen the complexity of the iptables firewall using Gufw. The GUI – gufw is very user-friendly, uncomplicated, easy to use, and easily integrated with applications.
7. IPFire
---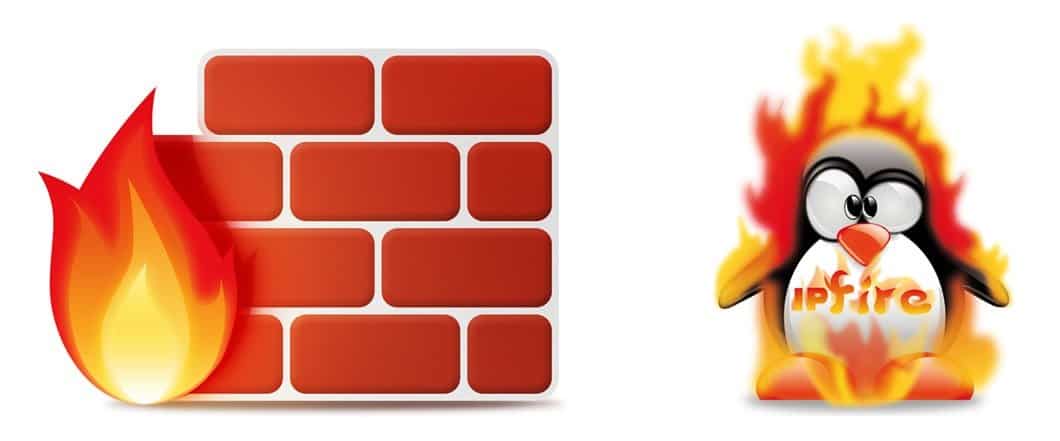 IPFire is one of the best open source Linux firewall software available. IPFire offers a wide range of customizations and flexibility, and it can be configured to be used as a firewall, a proxy server, or a VPN gateway.
This firewall security software suits Small Office and Home Office (SOHO) environments. The attacks are detected and prevented using a built-in IDS – Intrusion Detection System, and the security system is developed as a Stateful Packet Inspection(SPI) firewall.
8. Smoothwall Express
---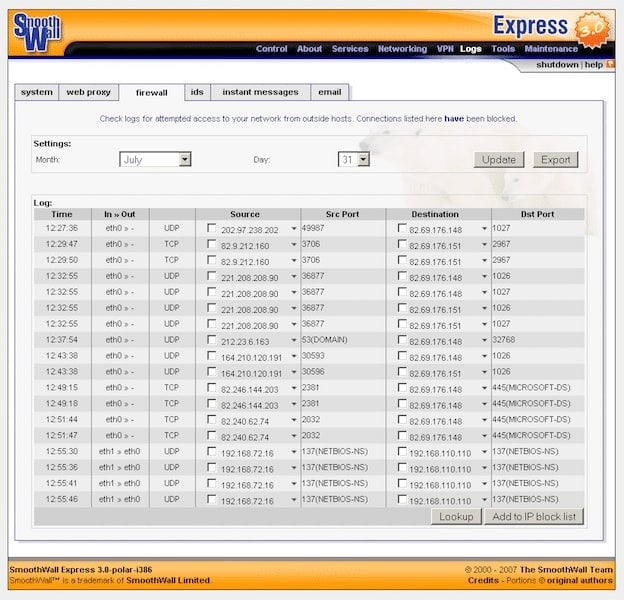 Ensuring network security is always cumbersome for a new system administrator. As a newbie, you might want a Linux firewall that is easy to use and offers a simple but compact user interface. In this case, Smoothwall Express will be best suited for you.
It's a free open source firewall solution with a rock-solid security function for the Linux server system. Smoothwall Express supports internal and external network firewall filtering, LAN, DMZ, insight traffic stats, web proxy for acceleration, etc.
9. VyOS
---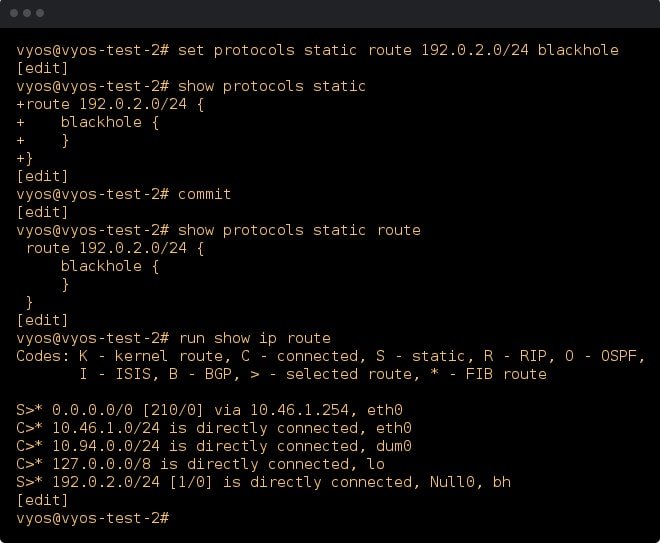 VyOS is a completely free and open source network OS based on Debian GNU/Linux. You can install it on any physical hardware or a virtual machine using your server or cloud platform. VyOS joins multiple applications, including ISC DHCPD, Quagga, StrongS/WAN, and OpenVPN, under one management interface.
Unlike pfSense, VyOS supports advanced routings like dynamic routing protocols and a command-line interface. It can also be deployed as a virtual firewall and a VPN endpoint protection.
10. Vuurmuur
---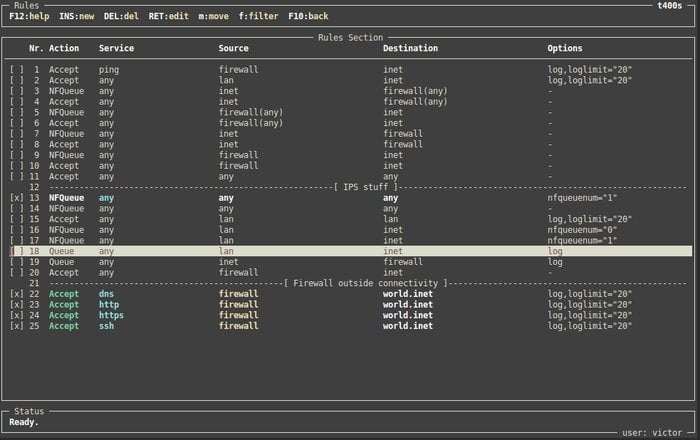 Vuurmuur is another easy-to-use but powerful Linux firewall built on top of iptables. This network security manager lets you control and manage iptable rules for your Linux server without prior iptable knowledge. It supports traffic shaping and lets you access administrative privileges like looking at the logs, connection, and system bandwidth usage in real time.
11. Guarddog
---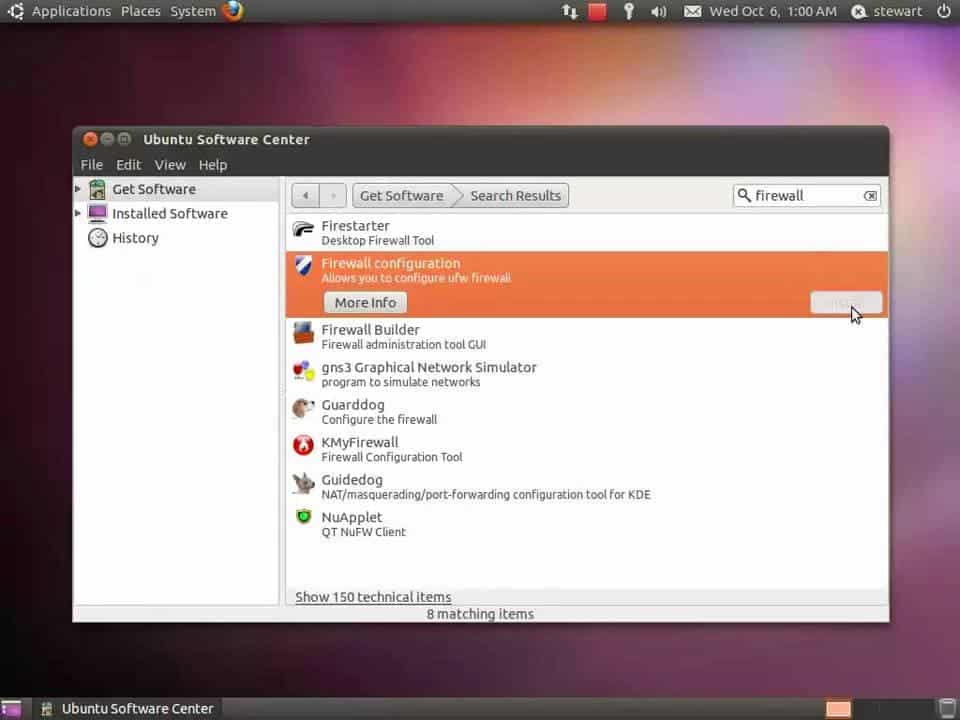 Guarddog is a network protocol system that helps secure a network by preventing any vulnerability or preventing access or attack. It has a well-designed graphical user interface to get a smooth user experience.
They have the right to modify and maintain the firewall. Overall, Guarddog is an easy-going Linux firewall software for usage, and the upcoming upgrades may make it more understandable.
12. SuSEfirewall2
---
SuSEfirewall2 is a scripted network protocol that prevents unwanted network access. It rejects or blocks the attack of any unwanted network packet that can be harmful to a private network.
SuSEfirewall2 is IP version 6 supported and requires a setup based on zones. Users can easily configure this Linux firewall software by paying less effort. Primarily, there are rules in the firewall already set up for protecting networks.
13. APF
---
APF stands for Advanced Policy Firewall, which serves as a protective software to its network. APF works in 3 methods. Primarily, it supports network protection by following default rules to prevent unwanted traffic from attacking the network.
The second method is to provide familiar packets access to a certain network and restrict unfamiliars. The third method is to know about the attack of various traffic patterns with different patterns and prevent them in the future.
14. Firewall Builder
---
Firewall Builder is a firewall software that consists of a Graphical User Interface. A firewall allows its users to customize and apply rules according to their accurate needs, and this can be done without coding rather than just by describing the objective. It is a very easy-going firewall software for configuration following the exact needs of a user. IPv6 and IPv4 can be run as a mixed rule in the software.
15. Drawbridge
---
Drawbridge is an all-time updated firewall software that provides the latest protection method to its users. It provides accurate protection to certain networks with the advantage of antivirus, VPN, etc. Drawbridge developer team always tries to gather the latest news about cyber attacks and work as needed. A monitoring team is also present to analyze every report and work on it to get the best service.
16. FireHOL
---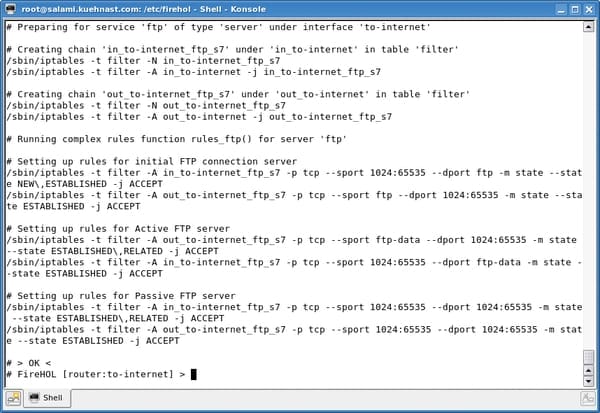 FireHOL is a strong Linux firewall software with a simple and easily understandable interface. It provides a variety of functions. FireHOL offers verification to traffic that is unknown to it, and if it finds it vulnerable, it drops the traffic in the blacklist, and if it finds out trustable, it drops the traffic in the whitelist. This Linux firewall software sorts the traffic according to the source, file type, and date-time.
17. Plesk
---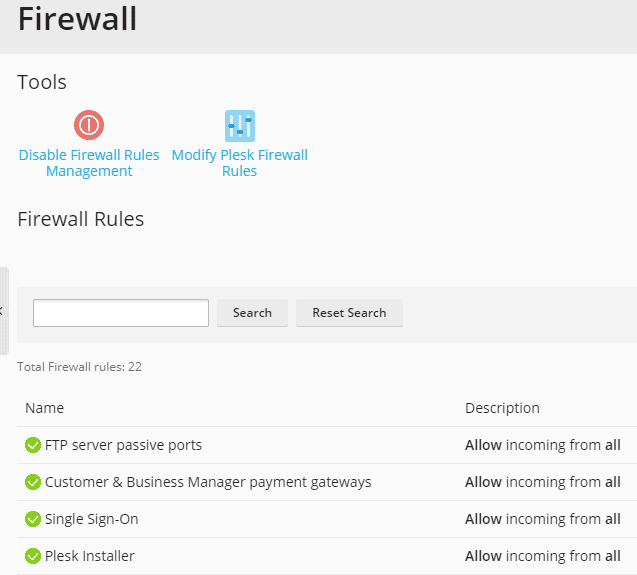 Plesk is a firewall software that protects a private network by following some rules implemented in the firewall software. Users can customize the settings of default rules or change the rules according to their needs.
This Linux firewall software checks traffic accessing the network and decides if it can have a pass or not. Continuous monitoring by the developers of Plesk ensures the security of their customers.
18. Sophos XG
---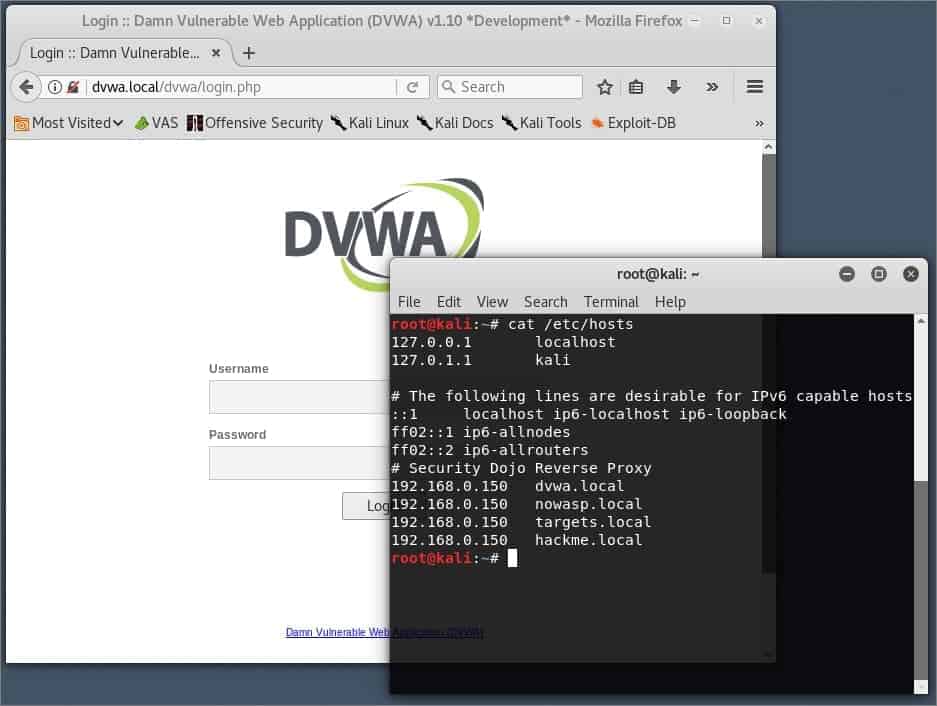 Sophos XG provides next-generation service as firewall software. Mid-sized companies use it, enterprises have an understandable interface, and its setup is easy. This Linux firewall software is so smart that it can identify any threat trying to access the internet instantly and block the vulnerability instantly. According to eSecurity Planet, Sophos XG has blocked about 93.5% of threats since it started its journey.
Honorable Mention
---
Ensuring the safety of your network connectivity is of utmost importance. To achieve this, it is crucial to select the right Linux firewall software. A well-chosen Linux firewall can effectively safeguard your network infrastructure from potential hacking attempts.
Do you find this article useful? What Linux firewall do you prefer to use? Feel free to share your suggestions, experiences, or questions in the comments section below.