Linux Terminal Emulator is one of the best and useful tools for everyone, including newbie or advanced users. It let you use and interact with the Linux system shell. Terminal Emulator gives you access to the core-shell and unleashes the real power of the system.
Best Linux Terminal Emulator
---
Though most users are satisfied with the default Terminal emulator of their Linux Distributions, the option is always open to trying a different one and getting settled with that. Here I will share a generic list of 15 Best Linux Terminal Emulators for both beginners and advanced Linux users.
1. GNOME Terminal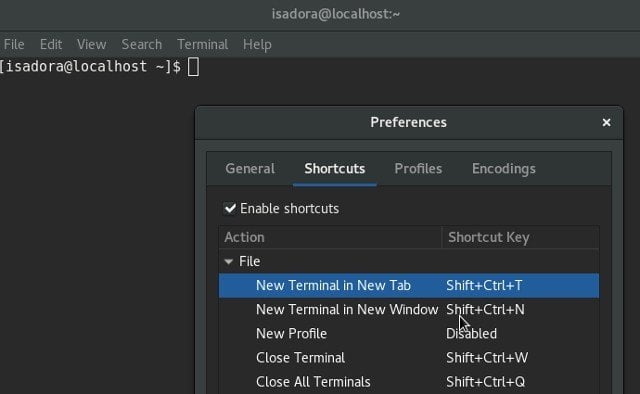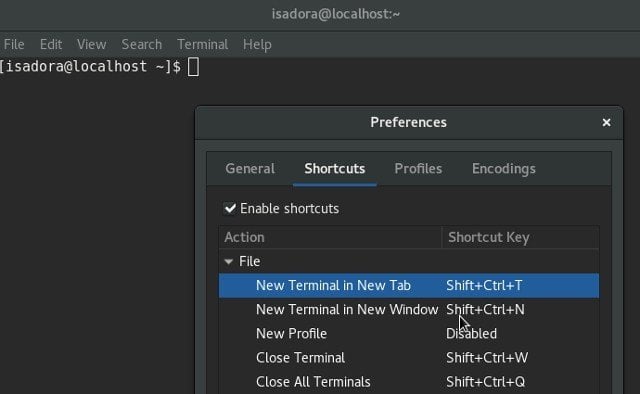 So let me start with the default one for the Gnome desktop. Gnome Terminal emulator is one of the best Linux Terminal Emulators for the Linux Gnome desktop environment. It has lots of useful and useful features that make it stand alone from others. Let's have a look at its essential features.
Stability in a familiar interface
Important Features
Supports colored text.

Offers use of the various theme.

Users can make the Terminal transparent.

Offers multiple tabs and mouse interaction.

Provides text wrapping options while resizing the Terminal.

Multiple profiles for different sorts of tasks.

It makes the link clickable.
2. Termite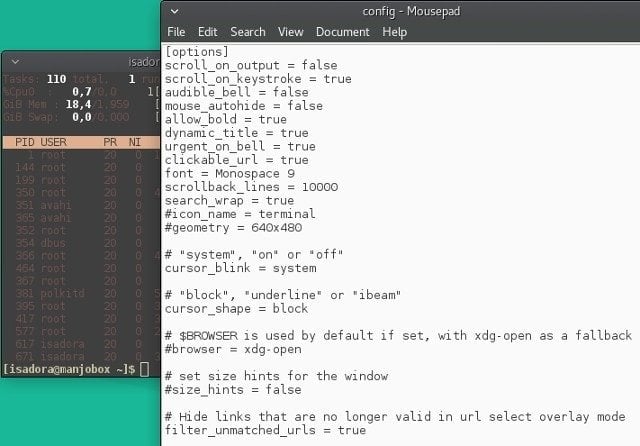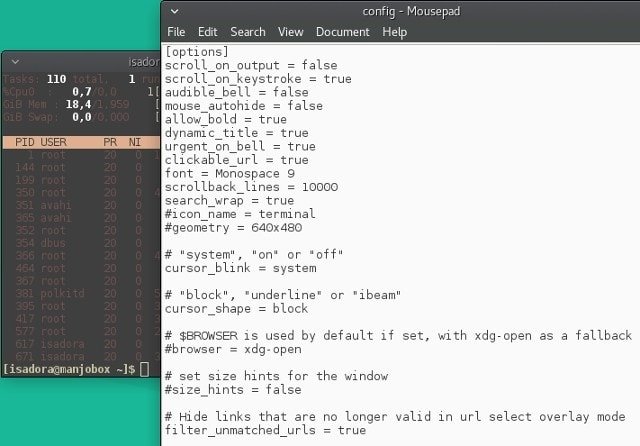 Termite is a Linux Terminal Emulator that provides Vim like workflow that mostly depends on a keyboard shortcut. It's a simple and basic terminal emulator with a list of standard options.
A Vim-like workflow that relies heavily on keyboard shortcuts
Important features
Supports background transparency, custom fonts, and color pellets.

Link as clickable.

Custom scrollback size.

It can work in insert and selection mode.

The user can perform all the tasks without using the mouse, and a perfect fit for mouse-less Workflow.
3. Yakuake

Yakuake "yet another Kuake" is another one of the best drop down open source terminal Emulator for the KDE Linux environment. Yakuake can be described as the front-end of the Konsole, and apparently, there are many similar features. If you like to have Konsole but want to have a Quake-style approach, then Yakuake is the right option for you.
4. Cool Retro Term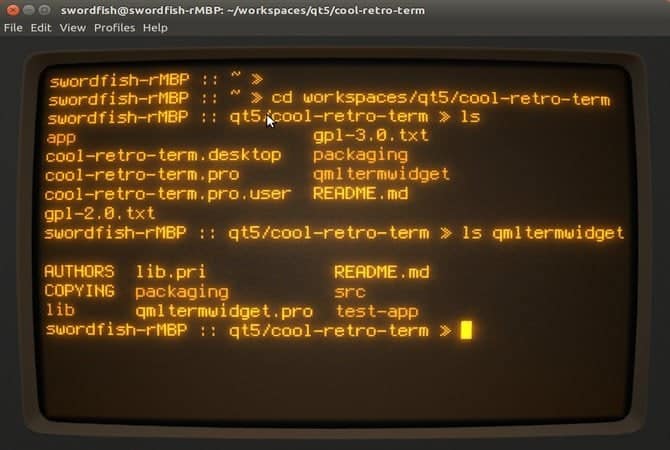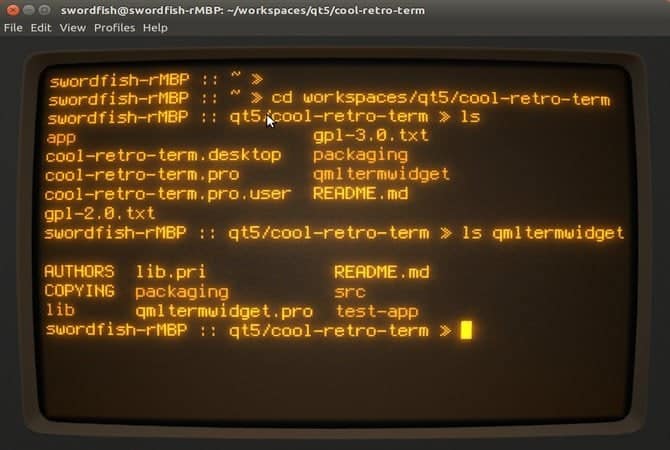 Cool Retro Term is a bit different from other Linux Terminal Emulator, not functionality but regarding look and feel. This terminal emulator comes with some nostalgia-inducing eye-candy look that helps to make your desktop look like an old CRT monitor. It also offers several color schemes and effects.
Nostalgia-inducing eye candy
5. Guake Linux Terminal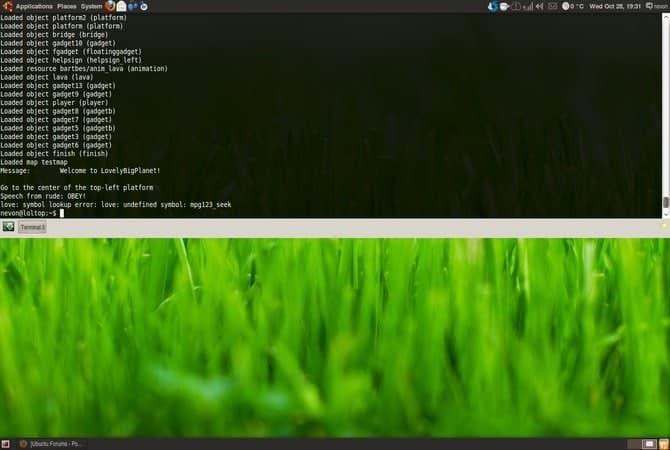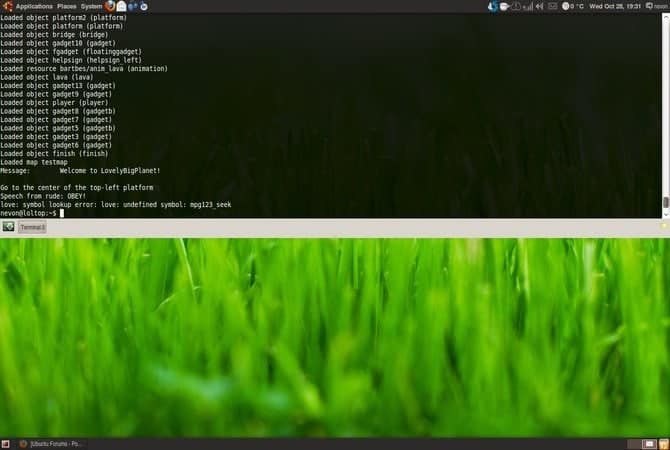 This list of Best Linux Terminal Emulator remains incomplete if I don't describe this nifty piece of lightweight Linux terminal emulator, Guake. It's unique as a top-down terminal for Gnome desktop. This Terminal emulator is made on the emulator used on Quake. Guake is very easy to use. You need to press a hotkey to start the terminal, run the command, and instantly, you can go back to the previous task.
Nifty piece of lightweight Linux terminal emulator, Guake
Important Features
Top-down Terminal for Gnome.

Users can launch the Terminal with a specific keystroke or hotkey.

Offers a distraction-free working environment.

Supports multi-monitor and multi-tabs.

Easy integration with the Gnome environment with transparency and nice-looking animation.

Hundreds of pre-configured color palettes for elegant visualization.

Very fast and lightweight.

Auto configure while launching.
6. ROXTerm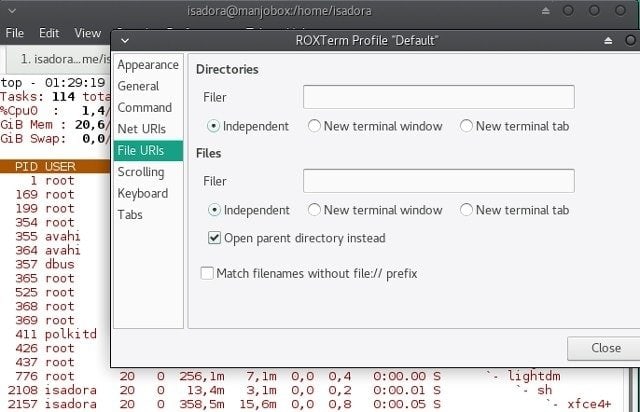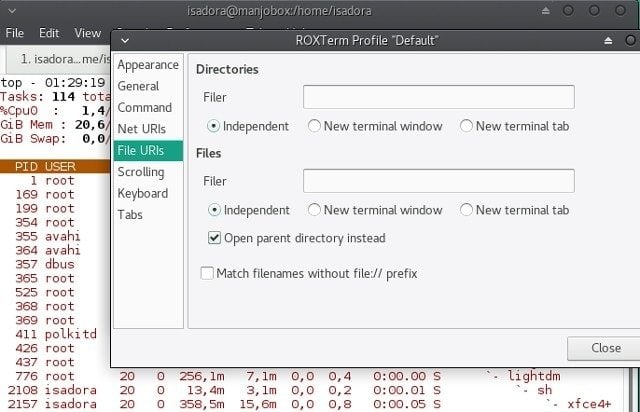 RoxTerm is a great resourceful Terminal Emulator, an advanced alternative to Gnome Terminal. There are many features similar to Gnome Terminal, such as support for keyboard shortcuts, different color pellets, user profile, and much more.
RoxTerm is a great resourceful Terminal Emulator, an advanced alternative to Gnome Terminal
Important features
Pop-up menu for hiding the menu bar and maximize screen size.

Can recognize SSH, file path, hostnames, and clickable links.

Can drag the link into other software.

Supports keyboard shortcuts.

Offers various color pellets.
7. Konsole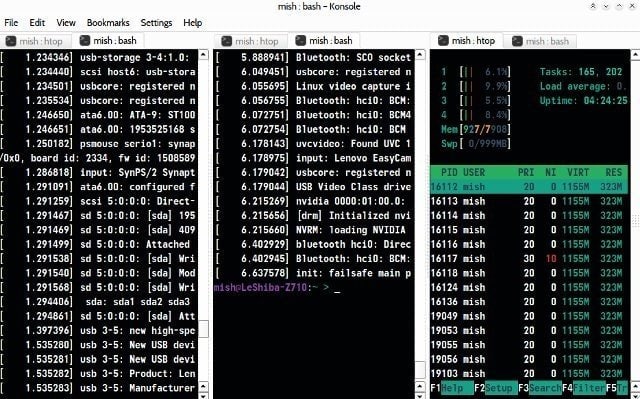 Konsole is the basic and default Linux Terminal emulator for the KDE desktop environment. As it's a KDE component, thus it provides integrated supports for many KDE software, including KDevelop, Kate, Konqueror, and much more.
Advanced customization through straightforward dialogs
Important features
Bookmarking options for directories and SSH.

Provides spit Terminal option.

Multiple tabs and a transparent background.

Supports incremental search and Dolphin file manager.

Users can take the output in a text file or HTML format.
8. Terminology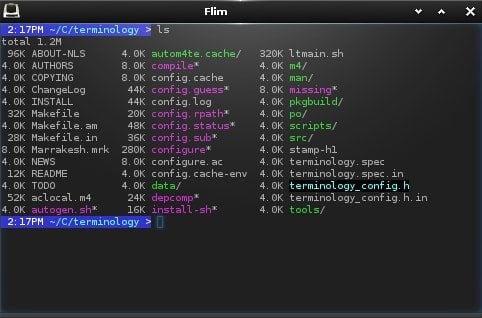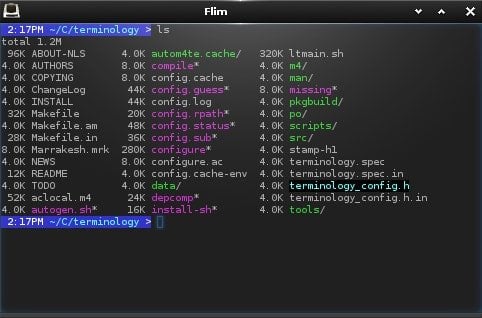 Terminology is a great Linux Terminal Tool with a unique feature of a practical file preview system. Terminology automatically identifies the clickable link and shows exact paths for files.
Practical file previews in the terminal
Important features
Offers practical File preview system.

Works with multiple windows, which can be organized by splitting a window into panes.

Each pane can contain multiple tabs.

Multiple tabs can be resized and rearranged.
9. LilyTerm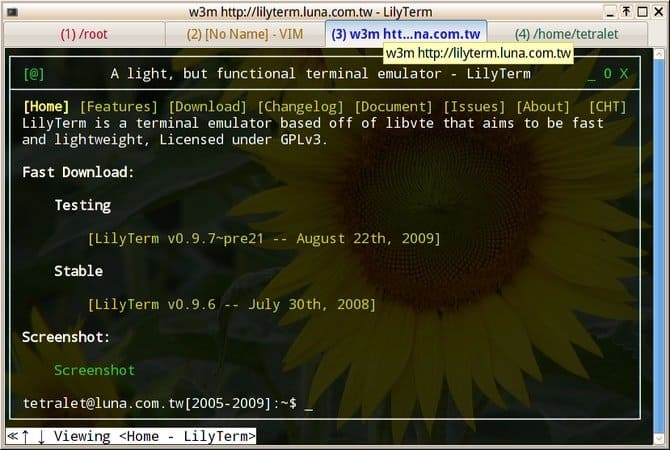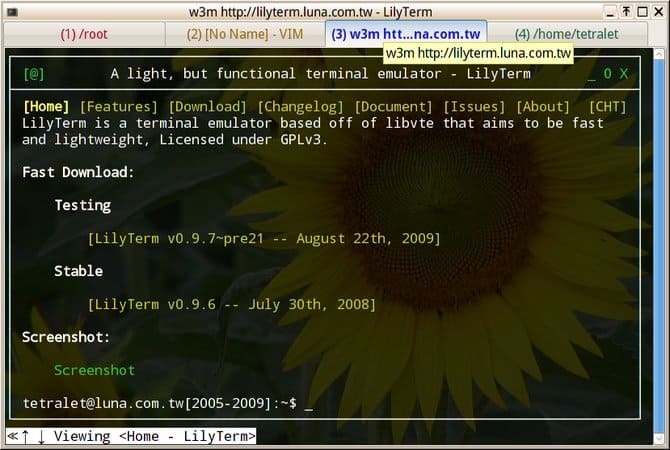 LilyTerm is another open source Terminal emulator for Linux. Though it's lesser-known but provides a set of standard options.
LilyTerm is a fast and lightweight open source Terminal Emulator
Important features
Fast and lightweight.

The user can manage tabs via keybindings.

Supports background transparency.

Multi-profile support.

UTF-8 support.
10. Xfce Terminal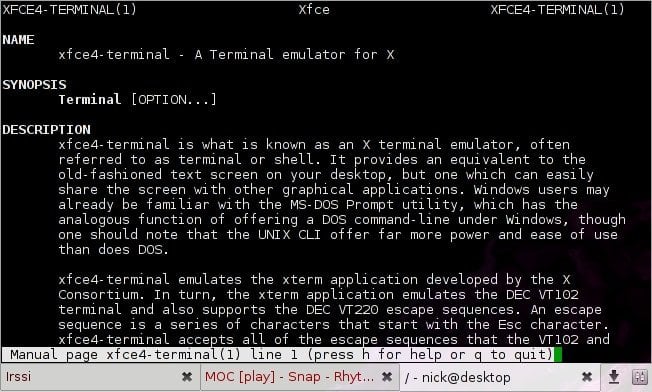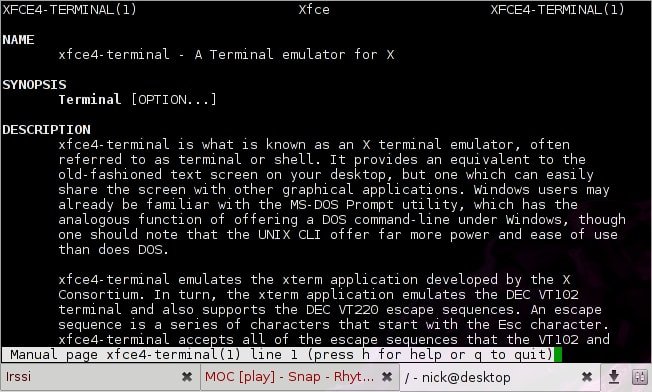 Xfce Terminal is easy to customize and newbie-friendly Linux Terminal Emulator. It provides lots of options for a drop-down mode. You will get all the standard features along with some cool features.
Recommended Post: Best Linux Code Editor: Top 10 Reviewed and Compared
A beginner-friendly terminal with optional drop-down mode
Important features
Users can drag and drop a file into Xfce Terminal, displaying the full path to the file.

The background can be made transparent.

It offers a compact mode, which helps to customize window borders and toolbars.
11. Xterm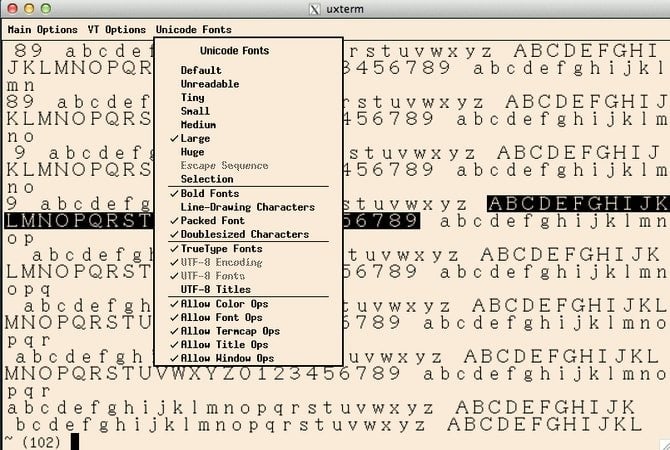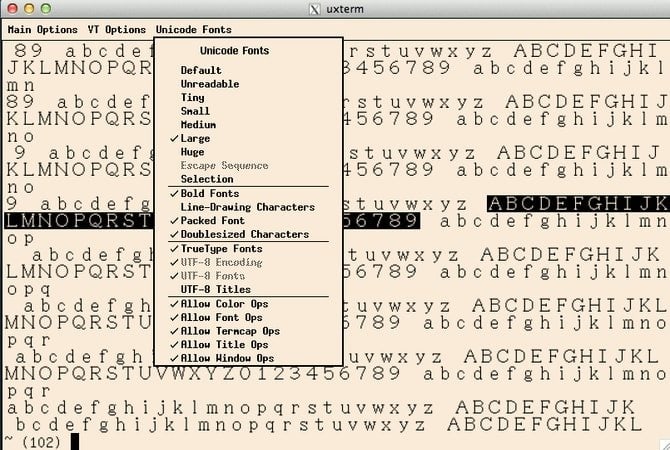 Xterm is one of the oldest Linux Terminal Emulator made for the X window system. It's a graphical tool for the X window system to interact with the system shell and execute it. This Linux Terminal Emulator is an excellent choice for installing a lightweight and minimal Linux version.
12. AltYo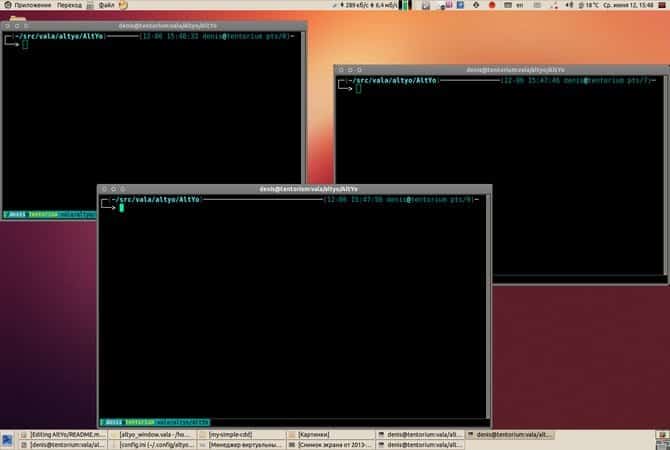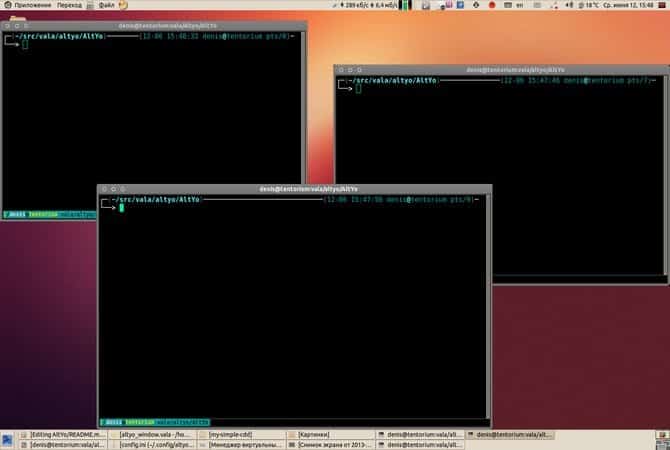 AltYo is a drop-down terminal Emulator with a lot of options for making the Workflow distraction-free. It can be opened from any edge of the screen and works on the tiling window manager.
A drop-down terminal with many tab management option
Important features
Drop-down Linux Terminal Emulator.

Offers plenty of tab related options.

Supports multiple tabs, rearrange them and lock them for accidental closing.

While launching, automatically open new software in new tabs.
13. Terminator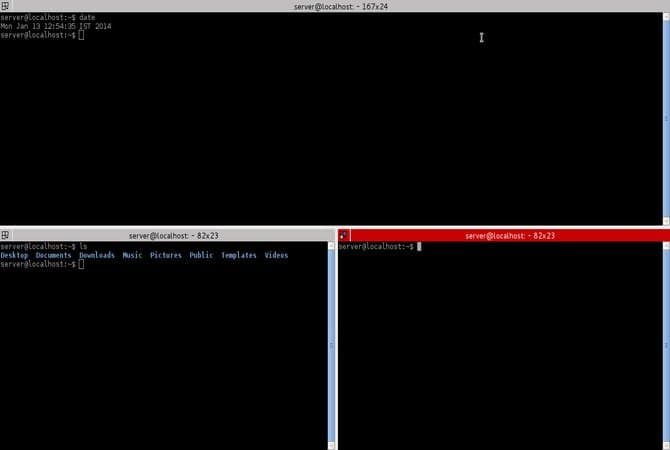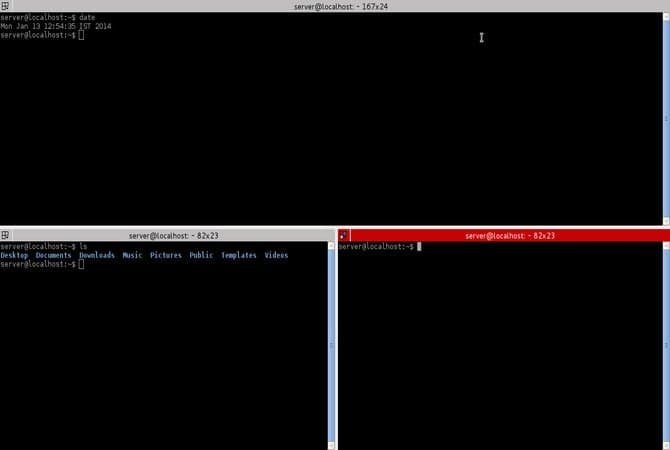 There is a problem if you have multiple terminal tabs in a single window. To solve this issue, Terminator Linux Terminal Emulator has been created. It's a useful tool for arranging terminals in a gnome desktop for Gnome Terminal especially.
Useful tool for arranging terminals in a gnome desktop
Important features
Provides options for arranging terminals in a grid.

Offers simultaneous typing in a number of the terminal at the same time.

Supports multiple tabs.

Options for Keyboard shortcut.

Drag-drop and re-ordering tabs.
14. QTerminal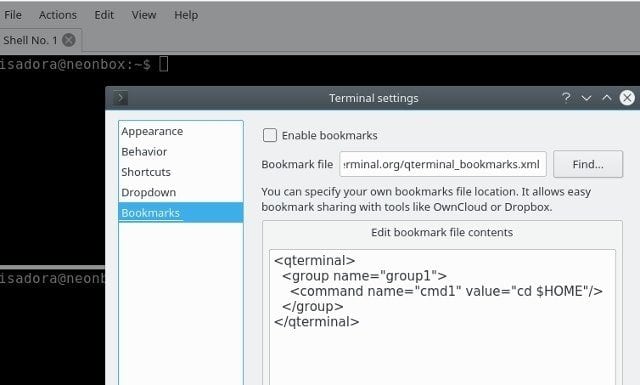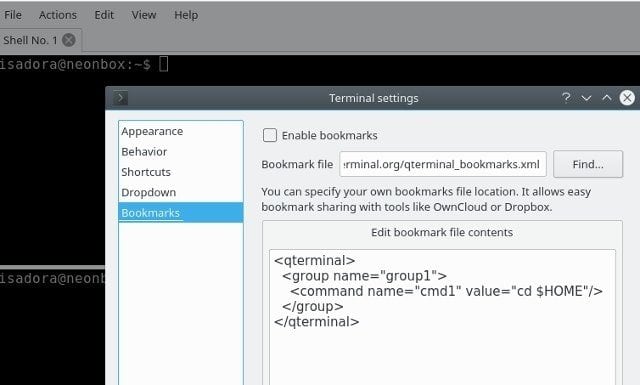 QTerminal is one of the best and lightweight Linux Terminal Emulators with lots of great features. You can nearly change everything, including color, font, keyboard shortcut, key bindings, transparency, bookmarks, and much more.
A drop-down terminal with support for multiplexing
Important features
It's a swift and responsive drop-down Linux Terminal Emulator.

Support for multiplexing.

Lots of options to customize nearly everything.

Can display multiple terminal emulators in one window.

The user can split the QTerminal software window horizontally and vertically.
15. Tilda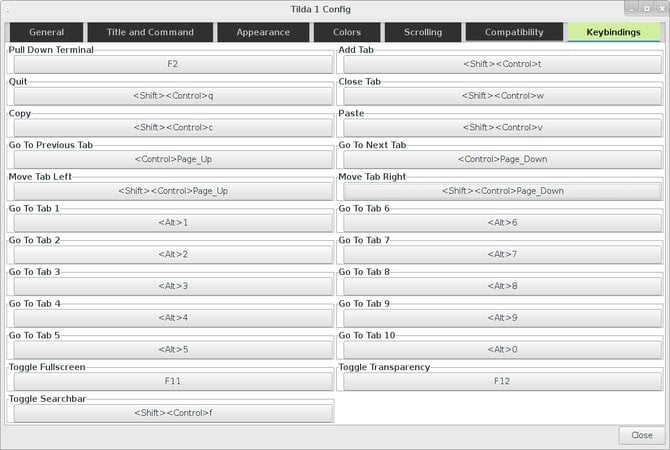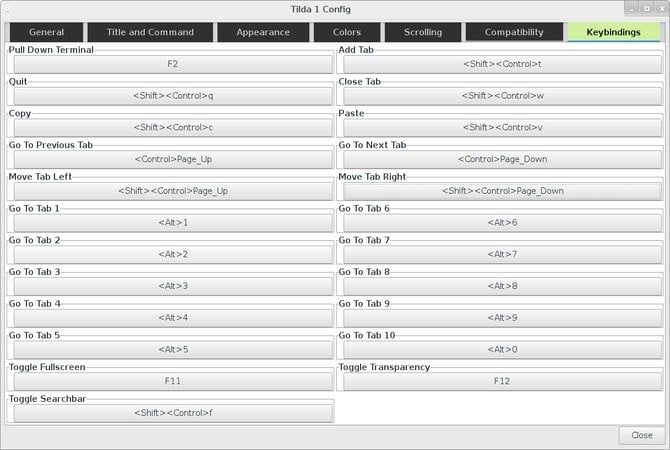 Tilda is one of the best Linux Terminal Emulator available out there. This beautiful piece of software is lightweight and comes with bare minimum options by default. But users can change all the options and make it personalized as per requirement.
Nice piece of software that comes with bare minimum options by default
Important features
It can be pulled down or up from the top of the screen.

Offers keyboard shortcut.

It can be launched with a hotkey.

Lightweight and highly configurable.

Users can configure the hotkeys with keybindings.
Finally, Insight
---
Each of these Linux Terminal Emulator has a set of different features and capabilities. While replacing the default one or installing a new one, you must consider and compare the features and effectiveness of that application. Which one is your favorite? And if I have not included any other Best Linux Terminal Emulator here, please let me know in the comment below.