You may find thousands of Android games on the Google Play Store. But don't you think that it is quite difficult to find out the real gems? Yes, it seems to be very difficult. Furthermore, it is too embarrassing to find a game boring just after you have downloaded it. This is why I have decided to compile the most popular Android games. I think it may come as a great help to you if you are really willing to enjoy your leisure by playing Android games.
Most Popular Android Games
---
Here, I choose 20 among the most popular Android games judging their number of downloads and positive reviews for the list. You can read the features in short, adjacent to the precise description of each game to understand the genre and type. I have selected these Android games from genres like war games, classic games, farm-making games, fun games, racing games, and so on. I hope you will be able to find the game of your type very soon.
1. Clash of Clans 
---
I think you already have experience of playing this popular Android games, Clash of clans. If you don't have, it is then a must-try game for you. It is actually a strategic war game. Here, you can make your own clan under a team leader who is called the clan leader. You can also be the clan leader too. However, to be more specific, you can have a glance at the special features of this game.
Special Features
• Provides a social network of live chat so you can make an easy connection with your team members.
• You can build your own village with different necessary types of equipment.
• For your troops, you can get barbarians, archers, wizards, witches, healers, lava hounds, giants, king, and queen.
• You can also level up your troops and train them for special skills.
• Lots of special spells are available to defend yourself.
• Can involve in wars and battles with your opponent.
2. Hay Day
---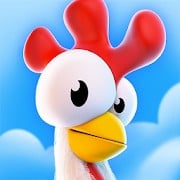 Do you want to make your firm a village? If yes, then install Hay Day, one of the most played Android games. The game is of maintaining lots of things in your firm village. You can make your own design to decorate and customize your village. Also, with the passes of time, you can turn it into a city with progression. However, let's see what's more it will provide.
Important Features
• You can enjoy growing your crops and nourish your farm animals.
• The village is very easy to customize, and you have the freedom to decorate them.
• You can trade with your neighbors using your crops and factory-made items.
• An internet connection is required.
• You can invite your friends to join and visit your village.
• You can get some premium features that are not mandatory.
3. 8 Ball Pool
---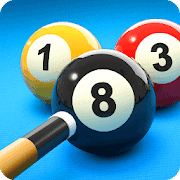 Pool games can provide you a great time and if it can be played with your smartphone that is much more convenient and refreshing to have at any time. 8 Ball Pool game provides you with a very interactive playground, and it is more or less the same experience as you can have in a real pool club. It's like having the game with your friends in the pocket.
Important Features
• You can play with your friends from popular social apps.
• An interactive coin system and many exclusive rewards and items are available.
• Includes challenge games and competition among other players.
• Integrated with a level-up system interface.
• Provides very beautiful graphics.
• Show your skills in online 1 – on – 1 or in 8 player tournaments.
4. Candy Crush Saga
---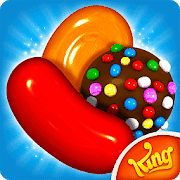 Meet another enormously popular classic game, Candy Crush Saga. It is so popular that people of all ages, even the little kids also love to play this amazing game. Again, game strategies are easy and perceivable. Your quick wit is the must-have for this game. However, if you are interested, you can have a look at the features of this game.
Important Features
• Easy and one of the most popular Android games.
• Provides a huge number of stages and levels.
• Different levels offer different strategies and sequences.
• You have to match the candies to vanish and thus can get the score.
• Provides lots of rewards and pin options.
• Easy to play but hard to be master.
• Includes Awesome graphics and sound effects.
5. Angry Bird Classic
---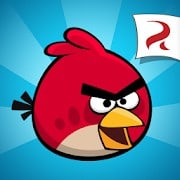 Now, Angry Bird is not only an Android game but also a brand. It is another most played Android games and people who don't play it ever, it is hard to be found. If you are one of them, I am pretty sure; you will start enjoying it soon. It is really a very addictive game. You will have some birds who are very angry and have special features. You can use these birds to break the obstacles to free some other birds. Let's see the features of this game below.
Important Features
• Provides 15 challenging episodes with different features.
• Offers over 680 stunning levels.
• Requires no internet connection to play.
• Offers lots of power-ups so that you can boost your birds.
• Involves with Mighty League where you can challenge other friends.
• Impressive graphics and funny sound effects.
6. Sonic Dash
---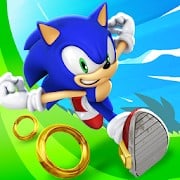 Now, let's meet another gem, Sonic Dash if you are willing to play a running and rushing game. The game is also about to run, protecting the hero, Sonic, or his friends from different obstacles. It is challenging and will soon make you addictive. Also, this amazing game has come with stunning graphics and lots of outstanding features. Let's meet them in short.
Important Features
• Will provide multiple amazing characters who are the friends of Sonic, including Tails, Shadow, etc.
• You have run through the environment with excellent graphics.
• Provides levels of epic boss battles.
• You can enjoy challenging your friends in the run.
• Provides lots of obstacles to survive and to make it more challenging.
• You can win, achieve, or buy lots of power-ups to increase your ability.
7. Subway Surfer
---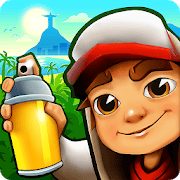 Playing Android games are fun, and if you are looking for a good game for refreshments, Subway Surfers can meet your needs. It is a kind of jumping and dodging game with a cool environmental interface that changes as you move towards new fascinating levels. Sometimes all you need is just a stress-free achievement type game that gives you joy. After being released, it becomes one of the most popular Android games with a short period. However, let's what it will offer.
Important Features
• Offers multiple characters to play with, such as Jake, Tricky, Fresh, and so on.
• Integrated with colorful and very high-quality graphics.
• Many fascinating rides are included, such as hoverboards, jet rockets, etc.
• Includes social media integration and interaction option with friends.
• Many weekly giveaways and daily rewards are available to make you keep going.
• A different city-like environment and settings are available, and they are always updating as needed.
8. Township 
---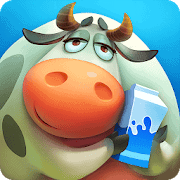 Say hello to another film-making game, Township. For both girls and boys and kids and adults, it is equally amazing. Here, you can make your own farm and factory. You can also keep a connection with other players as it includes a social network. However, let's have a glance at the most important features of this game below.
Important Features
• You are free to decorate the selected subjects to make your own village.
• Amazing structure and nice pets are available to domesticate.
• You can trade with the production and the crops you grow in your field.
• Provides a huge area to discover and explore.
• You can visit another town and can involve in a live chat.
• Very addictive and requires an internet connection.
• You can buy exotic things from the island and also collect cards to buy new animals for your zoo.
9. Fruit Ninja
---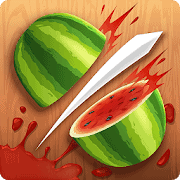 Fruit Ninja is the most played Android game in the arcade section. It is all about to cut the fruits without missing any of them appeared to you. Believe me, it is a gem, and you will find it as a stress-reliever. It is too addictive and challenging that you will soon love it. A number of outstanding and attractive features are packed with this game. You can have a look at them below.
Important Features
• Here, you have to swipe your phone screen to cut the fruits up.
• There are lots of colorful fruits for you to cut them out.
• Inclusive of some bombs that will appear before you and if you swipe on then the game is over.
• Offers 6 challenging mini-games.
• Includes awesome graphics and sound effects.
• Includes the stress releasing Zen mode.
10. Super Mario Run
---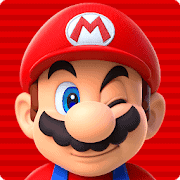 Actually, it is a kind of old Mario game, and for Android, it turns into the Sper Mario Run. As usual, people love it, and it becomes one of the most popular Android games. So, I think you can give a try on it too. Because it is updated designed with lots of modern features to diminish the past's faults. So, you have an opportunity to be nostalgic with the latest form of Mario with Super Mario Run. Let's see what features it includes.
Important Features
• Mario is in a non-stop run, and you have to control him.
• To save Mario from different obstacles, you can jump and spin when it is needed.
• You can save coins to build your own kingdom.
• You are free to decorate your kingdom as you want to.
• Includes the challenge mode where different levels with a variety of features appear.
• Includes 10 remix play modes too.
11. Badland
---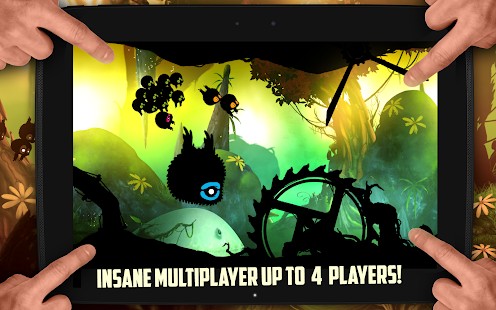 Brace yourself as you are going to meet Badland, an award-winning action-adventure game. It is one of the best choices to pass your free time. It features mind-blowing graphics and atmospheric excellence. It has been announced the game of the year for providing excellent support in mobile platforms. It gives a world of fascinating adventure which suits both single and multiplayer gameplay.
Important Features
It provides huge gameplay hours with more than 100 levels in just single-player mode.

You can create new levels by yourself or multiplayer mode.

It includes full support for gamepads and third-party controllers.

This game perfectly supports Android mobile devices, tabs, and televisions.

It offers cloud storage integration for saving; also, game contents are always increasing with regular updates.
12. Pubg Mobile
---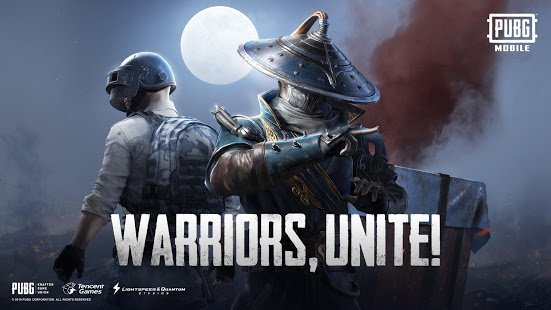 PUBG mobile is an insanely multiplayer game that you can play from your mobile devices. It is equipped with a rich system interface and jaw-dropping graphics. It offers 100 players battles, team-based battles, deathmatches, etc. You will go through the toughest of the situations. You must survive and be the last one standing to win. The game keeps on updating with tonnes of features.
Important Features
It had been awarded game of the year in 2018 and works perfectly on popular mobile devices.

It offers high definition graphics like game consoles and realistic sound effects.

The game consists of a huge area of gameplay and enormous battlegrounds varying in environment and size.

It supports numerous gamepads and offers smooth in-game controlling.

The game community is always growing, and to run the game properly stable internet connection is mandatory.
13. Pokemon Go
---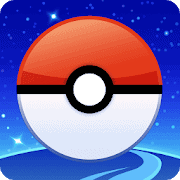 Let's get introduced to Pokemon Go; it offers you the real-world experience of collecting rare Pokemons. Players need to go outside and collect different Pokemons and battle with other players. You can join other trainers and explore the world of Pokemon go anytime. It provides beautiful graphics and an accessible game interface. So start your adventure and battle with Team Go Rocket while rescuing cute Pokemons.
Important Features
You should explore and catch different and rare Pokemons to complete your Pokedex.

It is compatible with Android and iPhones and not optimized for tablets.

It is free to download and play and offers in-game purchase options for user convenience.

It lets you play and train with your Pokemon buddies to make them strong and experienced.

The game contains gym battles and joining with other trainers in raid battles.
14. Minecraft
---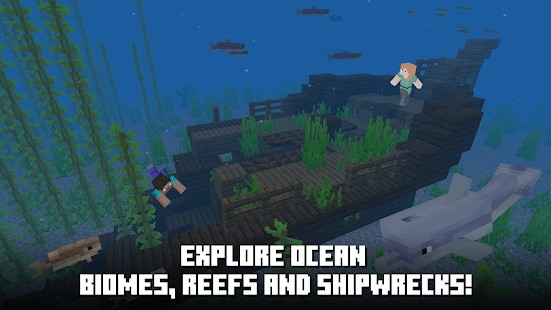 The next one is Minecraft. It is one of the most popular Android games that are also available to play on windows. It is all about to explore the unknown and build splendid castles while surviving in the new world. For craft lovers, I think, it will be the perfect match. Fight, build, adventure, and make something greater are the main tasks of this amazing game.
Important Features
Provide a unique map to explore something exciting.

You can summon a mob and change the gameplay time mode.

It is a cross-platform supported game.

As a Multiplayer game, it will let you play with up to 10 friends.

Provides add-on for free for a better customizing process.

You can join a community of huge players to play with them.
15. Temple Run
---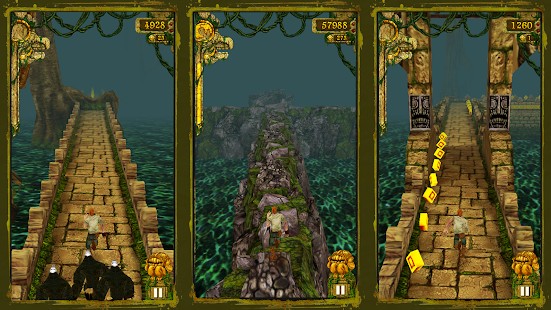 Temple run is another most downloaded android game on play store which is even equally popular for players of any age. In a dangerous and risky way, you have to run and survive from the temple monster monkey as you have stolen the cursed idol of it. Coins will be there on your road, and you can collect them to more points. This exciting game includes the following features.
Important Features
You have to run and jump while siding the obstacles.

By collecting coins, you can buy a lot of power-ups.

There are tons of new characters to unlock.

The monster monkey will throw some bugs to catch you, which makes it more challenging.

This game is helpful to improve your flexibility and quick responding ability.
16. Fifa Football
---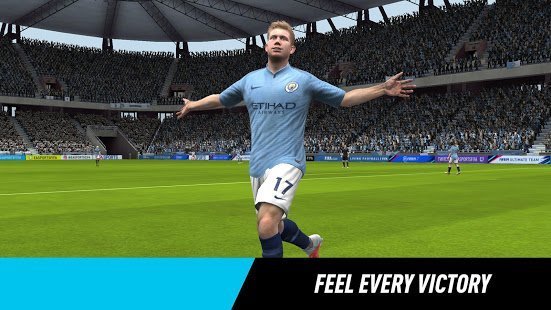 You are a diehard football lover and don't play Fifa Football in your Android device. I don't believe that. Because Fifa Football is one of the most downloaded Android games not only in the genre of football but also in all genres. It is a real-time 11 vs. 11 football game. In this mind-blowing football game, you can create your own team, train them, and use them to smash your opponent team. Already been excited? Then see the features below.
Important Features
A multiplayer game and you can play with your friends heat-to-head.

You can build your ultimate league from different leagues and nations.

You can join the UEFA league to challenge the other players.

Shows leaderboard of weekly and monthly tournaments.

Over 650 adventurous events for World tour events.
17. Plant vs. Zombies
---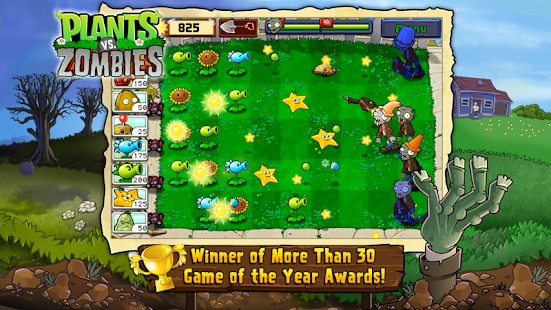 Plant vs. Zombies is another medium of massive excitement. A fun zombie killing game, which is not like the typical zombie games. You are a house owner who loves to plant beautiful plants which are pro-level zombie killers. There are cherry bombs, wall-nuts, and many more. When the zombies come to invade your sweet home, your plants will be there to save you. This is an interesting story behind the game.
Important Features
There are 26 types of creepy zombies you have to kill.

50 levels of fun with different modes.

49 kinds of fighting plants.

You can collect coins to buy pet snails and lots of power-ups.

A cross-platform supported game.

46 achievements for a better play.
18. Need for Speed
---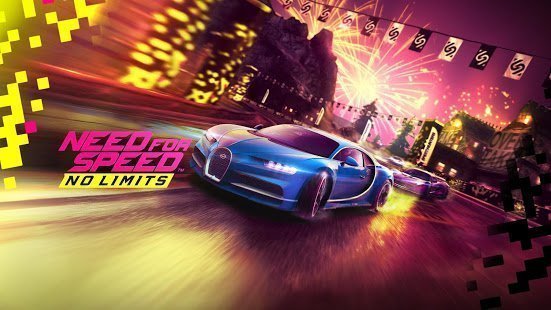 For the rushing car game lovers, Need for Speed is there. It is one of the most downloaded Android games of all time. This unlimited racing game is sufficient to bring breathtaking excitement in your boring time. There are cars that you can customize and use in the race of an unlimited number of roads. So, it's like an opportunistic to ride your dream car virtually and to be the winner of hard to beat racers. Here are more features of this game to boost your excitement.
Important Features
It provides thousands of racing competitions.

Millions of customizable combos to make a dashing outlook for your car.

Lots of new model expensive cars from BMW, Porsche, Subaru, Ferrari, etc.

Provides lots of exciting roads and place to give a race on.

Shows the leaderboard and achievement list.
18. Final Fantasy
---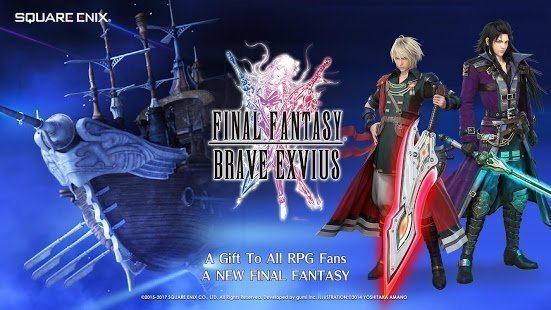 One of the most famous Japanese Anime Final Fantasy now releases the game which is even playable to your Android device. This game is about the fight battle with a magical twist. There are lots of magical crystals that you can use to make your battle an epic one. The game strategies are easy to understand but hard to a pro. The following features will tell you more about it.
Important Features
Awesome graphics with mood changing the soundtrack.

You have to tap the screen to attack, and the screen touching system is advanced.

Lots of characters and crystal to unlock and use.

Shows achievement and leaderboard.

You can change the arena and use the chamber of arms and weapons.

There is an amazing power-up known as the center stage where all your 3 abilities are mixed up to make a new and powerful one.
20. Life is Strange
---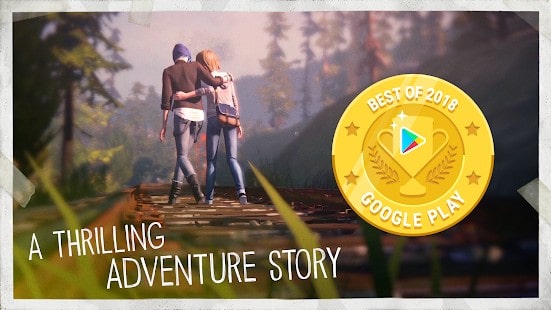 Another newly known popular Android game is Life is Strange. First of all, I should admire the splendid story of the game. Max, the main role of this game, discovers her time rewinding ability while saving her friend Prince. Then these two friends take a mission to save their other friends. This amazing adventure game will show you something very strange in their life.
Important Features
It is a five parts episodic adventure game.

3D graphics and full controller support.

You will meet lots of characters and mystical phenomena.

You can share your achievements on social media and compare that with your friends.

Multiple endings that depend on the player's choice.
Final Thoughts 
---
In my eyes, these are the most popular Android games. I repeat, I didn't select them in accordance with my sweet will, but I have picked them after having my eyes on their reviews and number of downloads. So, I can confidently assure you that this list will be enough for you to find the best game for your free time. Still, if you want to try something different and more adventurous then give a try on some horror games.
Let me know about the game you are choosing to play. Also, let me know if I have mistakenly missed something important. Always stay tuned with your feedback and comments. Thank you in advance.