Star Trek is one of the most popular entertainment franchises of all time. It has been 54 since the Star Trek series was aired for the first time. But its popularity has never gone down. That's why gaming companies take it as a great subject. They create games based on the space fight and planet mysteries, just like the Star Trek theme. And now, you can enjoy those games on your Android device for sure. PlayStore is now full of such games. Here, all you have to know is about the best Star Trek games so that your attempt to play such a game won't be in vain for choosing the worst one. However, that's our discussion part today. So, keep an eye on and find the best Star Trek Games for your Android device.
Best Star Trek Games You Can Try
---
Before planning the list of the games, we tried to check their popularity, reviews of the players, functionalities, graphics, sounds, and availability. Also, we try to keep some Android star trek games with different plots for the sake of variations. So, don't miss the tiny details that won't take over 5 minutes, and it must help you choose the best one from these 20 games.
1. Star Wars: Galaxy of Heroes
---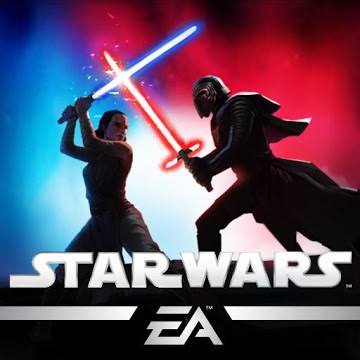 If you want to judge your battle skill with iconic heroes of the Star War world, let's give it a try on Star War. This game is all about the Galaxy of Heroes, where you are one of them. You can now meet the light and dark parts of your favorite heroes and join combat with them.
If you are able to show your excellence with proper strategy, you will be the king of the Galaxy. To prove yourself compatible with the star heroes, you can build your own team and train them strictly. So, are you ready for the ultimate battle?
Important Features
You can be the master of the Galaxy just by defeating the enemies.

Win the matches against the epic spaceship battle and collect more iconic ships.

After a certain number of levels, epic bosses will appear, and you have to defeat them too.

It shows the global leaderboard.

You can unlock lots of weapons and abilities.
2. Space Armada: Galaxy Wars
---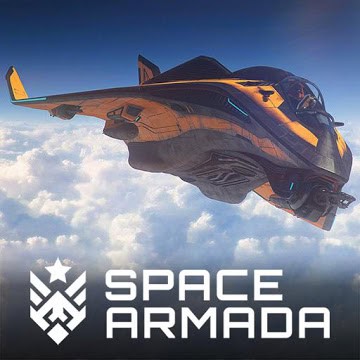 Try this strategic space shooter game, Space Armada. This exciting Star Trek game for Android has gained vast popularity within a comparatively shorter period. Here, you are the captain of the interstellar spaceship, and you have a massive fleet under your control.
First, you will be given a small spaceship to reconstruct and turn into a gigantic one. The galactic fleet will always follow your command, and so in the battle time, you have to command them in a better strategic way.
Important Features
Over 20 spaceships of different classes and types are available here.

You are free to customize your spaceships with different types of equipment.

Over a hundred different types of Galaxy guns and weapons are there for you.

You can join leagues and play in multiplayer mode.

The in-game chatbox will let you contact other players.
3. Star Trek Fleet Command
---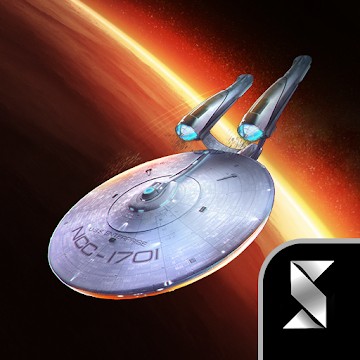 If you want to experience the epic conflict in the Star trek style MMO strategy game, then Star Trek Fleet Command is the game I recommend. You have to enter into the mighty Galaxy with a galactic fleet and your spaceship in this game. And the reason you are there is War.
Now, summon your war skill and strategy to battle against the enemies of other planets. You can here recruit heroes like James T. Kirk, Nero, and Spock and build iconic spaceships. Also, you can explore the ancient and strange planets and face a lot of secrets.
Important Features
Over hundreds of challenging missions will be given to face.

You can fight pirates, and sometimes you can go for negotiation.

Unlock hidden mysteries and abilities for better performance.

Epic Star War battles with legendary boss fights are also there.

You can build, upgrade, and decorate your ships just like you want to.
4. Star Conflict Heroes
---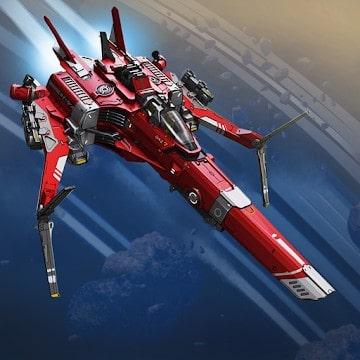 Here, I have the best action RPG game for you that will take place in the space. sounds exciting, right? Try Star Conflict Heroes, one of the best star trek games for Android that has been designed with a Science fiction RPG gaming style. There is a rich story behind the game, and you cannot resist being addicted to it very soon. You can explore the vast Galaxy and fight against the rogue pirates and aliens. For that, you also have to build your strong fleet and learn the battle strategies properly.
Important Features
Spectacular 3D graphics and realistic sounds will make it even more exciting.

You can discover lots of mysteries hidden in the galactic universe.

You can join your friends to make the team and go for the clan wars.

An in-game chatbox is there to communicate with your friends.

You Can challenge other players and defeat them too.
5. Dawn of Titans: Epic War Strategy Game
---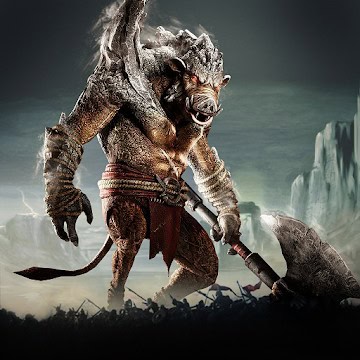 The first thing I want to say about this game is its uniqueness. I think you have never played such an exciting Android Star Trek game before. It is Dawn of Titans. This time you don't have to fight against the aliens or other fighters, but now, gigantic Titans with their devastating natures are standing before you.
But you are not all alone here. You have your force ready to fight those monsters. Don't think they will do everything for you. They won't raise their hand until they get your command. So, be prepared to be a skillful commander and save the world with your team.
Important Features
You can train thousands of troops and defeat your enemies with them.

Gigantic titans, with their devastating fighting skills, will appear to smash you down.

It provides daily quests and unique campaigns with challenging missions.

Real-time MMO chat will help you join and communicate with your friends.

You can also build your clan and invite your friends to join your clan and defeat the undefeatable.
Download
6. TerraGenesis – Space Stellars
---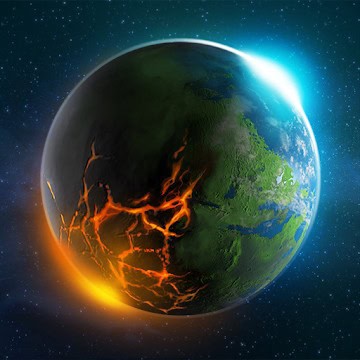 If you are not interested in fighting anymore, then let's do something great. Can you bring the light of life on a dead planet? That's the task for you in this popular star trek game for Android, TerraGenesis. In the idle planet, you can explore freely and investigate how to bring life here.
You will get enough data from NASA and have to follow their instructions properly. Here, you have to cultivate trees and make things easier for human beings. The new planet is your playground, and you have the right to do whatever you want there.
Important Features
Here, You can build your planet by melting ice on new land.

Also, you can discover new planets and try to bring life there.

You can help NASA to make civilization on the new planets.

You have to start with about 26 different phyla and 64 different genes to create organisms and new inhabitants.

Dozens of challenging missions will be given to carry out.
7. Nova Empire: Space Commander
---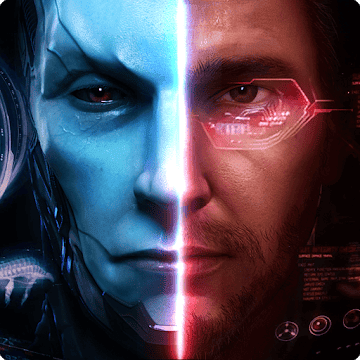 Another epic battle game is here to try. Nova Empire is that game where you can meet players over every corner of the world and compete with them on the battlefield. This action-packed game is designed with next-generation technology, and so it will never let you get bored with it.
Here, you have to win the battle to have access to dominance over the Galaxy. For that, make sure that you have created a galactic alliance and fight against the aliens. Seems exciting, right? Then don't waste your time and get ready for the ultimate battle.
Important Features
You can dominate the Galaxy if you manage to win epic battles with fighters of other planets.

It allows you to design your own fleets and weapons.

This game is designed with outstanding 3D graphics and an HD sound system.

You can see the real-time fleets of the other players exploring the Galaxy.

It will be updated automatically, and news features will be added every time it will be updated.
8. Galaxy on Fire 2 HD
---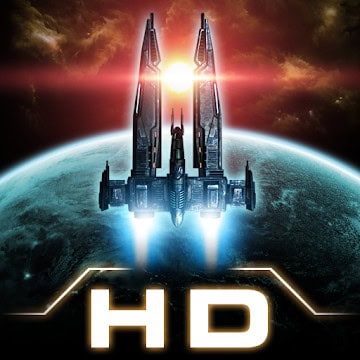 Take a look into the renowned developer team Deep Silver's space-themed action game Galaxy on Fire 2 HD. It is one of the best featured Star Trek games for Android. You will love its plot as the elements are based on science fiction. The combat system of the game is versatile and gives the player freedom to roam around its enormous game world.
It is always growing with regular updates, and the player can upgrade to premium features in the in-game purchasing hub. You will need a device that operates on Android 4.1 or higher play with at least 1.2Gb of free space.
Important Features
This title offers endless possibilities and exciting adventures that keep on growing.

It features one of the vastest single-player storylines with offline gaming sessions.

You will be mesmerized by its high-quality sound effects and outstanding voice integration.

The game is enabled with Google leaderboard and achievements so that you can compete with your friends and other players.

It features more than 50 unique spaceships, a huge range of weaponry, hundreds of in-game commodities, and logical upgrade paths.
9. Stellar Age: MMO Strategy
---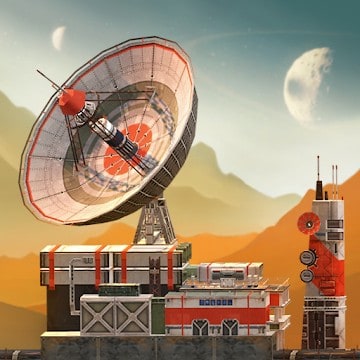 Let's dive into an extensive multiplayer space-themed game called Stellar Age: MMO Strategy. It's all about conquering the cosmos with your tactics and combat strategies. You will have to build your planet's defense and secure important resources.
It offers a logical upgrade path and level-up system for both characters and buildings. You should improve your resources and infrastructures to power up the army. The game offers competitive challenges and a ranking system to keep you motivated.
Important Features
You can build your personalized army with powerful spaceships.

It offers a huge community of players from all around the world.

You can join with other players and form teams as you conquer other planets and improve your base.

Declare war against space pirates and decimate enemy leagues, and also don't forget to collect the loot.

The game features more than three hundred thousand planets and over twenty thousand solar systems.

It offers stunning 3D visuals along with highly addictive online PvP and PvE gameplay modes.
10. Pixel Starships
---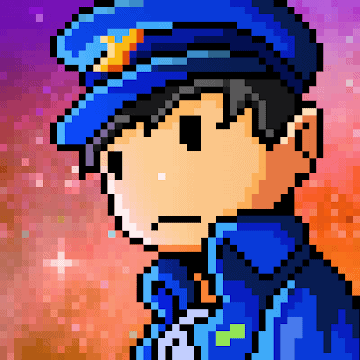 Another epic star Trek game for Android users is Pixel Starships. It is a very popular game where you can build your own starships and watch over your battle skill in the Galaxy. Millions of players from different countries are now enjoying this game, and you can also try to experience some unforgettable star battle techniques. With your spaceships, you can build your fleet and command your followers. And also, be aware of the aliens who are always ready for massive destruction.
Important Features
It is a spaceship micromanagement game that is designed based on the 8bit online universe.

You can build your spaceship and take over full ship control.

There are epic weapons hidden in different places, and you have to find them out.

In this adventure game, you can explore the planet and reveal a lot of secrets.

Built with program situational AI commands and automatic combat while offline.
11. Ark of War – The War of Universe
---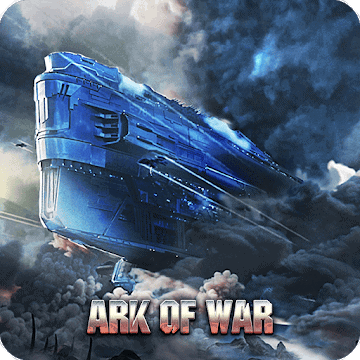 Let's dive into another space-themed game called the Ark of War. It is a strategy-based multiplayer game for Android that will blow your mind. You can make your own base on space arks and fortify them as enemy leagues are always growing around the universe.
You can join your nation's guild and make a pact with other players to dominate the game universe. Try to rise to the top and become the ultimate marshal of the game universe. The game features a widely accessible UI and doesn't consume much system space.
Important Features
The game offers the new players ready to use resources and kickstarting perks to fit in the ever-growing community.

You will fight carrying your whole ark, so be prepared and fortified before joining the battles.

The game allows you to form a team with different species and forces to confront the oppressing imperial government and preserve the living conditions of the space.

You will be able to upgrade your fleets and arks with different powers, weaponry, spacecraft, and fighting personnel from human and alien sources.

It allows trading and exchanging equipment and resources with other players and teammates.

This game is also enabled with Google Play leaderboards and achievements so that you can compete with friends and family.
12. Star Trek Timelines
---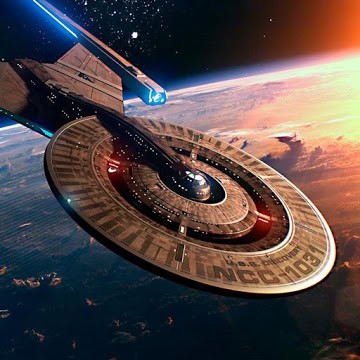 Why don't you check out Star Trek Timelines? A complete package of space-themed Star Trek games for Android. It comes with easy controls and a widely accessible UI. The game fits into both Android phones and tablets. It is well optimized and uses comparatively low system resources.
You play as the captain of your ship and ready to build your space fleets to dominate over deep space. It offers a great storyline for a roleplaying setting. So join the Starfleet and save the universe from all the negativities.
Important Features
The game integrates hundreds of Star Trek characters with unique abilities. So you can play as you wish and also form your team.

It offers a huge game world to explore, and the graphical quality is stunning with 3D visuals.

The game engine is continuously evolving with regular updates and add-ons from the developer team.

It allows you to battle with other spaceships in the ship to ship battles.

The game includes iconic spaceships that you saw in the Star Trek shows. Make them ready with upgrades and equitable add-ons.

It features numerous gameplay modes, such as PvP, PvE, auto battles, etc.
13. Galaxy Legend – Cosmic Conquest Sci-Fi Game
---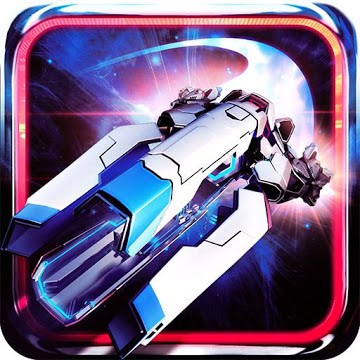 You can also check out Galaxy Legend. This outstanding strategy RPG game is designed based on the Star war sci-fi combats. This game has come out with both the single and multiplayer dimension gaming plots with a galactic battlefield ready to experience your war skill.
You have to build your spaceship and design it in a way that helps you to defeat your enemies. Ask you, friends, to join you and conquer the Galaxy and rule it. Seems interesting, right? Then have a look over the features and dig it out.
Important Features
There are hundreds of fleets with different fighting styles, and you can gather them to fight against enemies.

Fight better, and you can climb up on the PVP arena and win the tournaments.

Tons of equipment are there to upgrade your fleets.

It will provide hundreds of missions and quests to make it addictive.

This game is designed with a thrilling story, 3D graphics, and HD sounds.
14. ASTRONESTS – The Beginning
---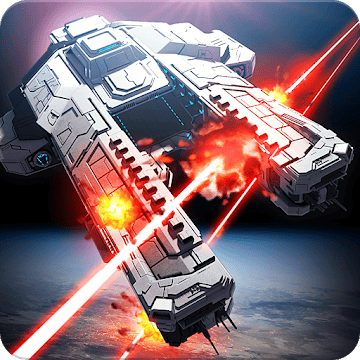 Another popular spaceship and fleet battle MMO game are here, and I am sure you'll definitely enjoy it. Well, this time, it is ASTRONESTS, and players know it as one of the most popular Star Trek Games for Android. You have to join the intergalactic war and discover 3 different elements: Raon, Nugen, and Sectium.
These three elements are combinedly known as cosments. Here, the Alliance of Neos and the Federation of Terra are two different hegemonies that have shared the cosments. Now, show your combating excellence against those powerful fleets and discover more.
Important Features
Weekly tournaments are there, and you can join to achieve more rewards.

Space pirates are here and there to steal your resources, and so you have to capture those pirates too.

Find new weapons and strategies to become a skillful war leader.

You can fight aliens and learn their technologies that are not familiar to you.

Earn rewards and boost your heroes' abilities.
15. Hades' Star
---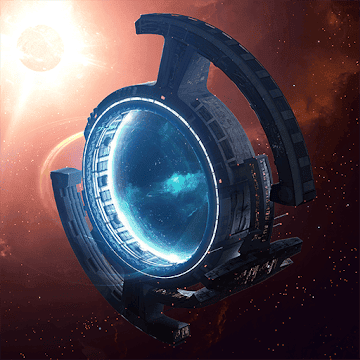 Hades' Star is another Android Star Trek game that lets you build your empire in space and leave your remark there. In this unique online strategy game, you will have control over a growing empire and also grow your territory with hard work.
First, you will have only one planet, and then opportunities will appear that lead you to have control over other planets too. Then you can build colonization on those new planets and be the leader of your massive fleets. Want to know more? Here are the features for other details.
Important Features
You can optimize new routes and mine resources.

There are lots of missions that you can complete and get rewards.

Dangerous red star missions will be given, and you can join your friends to complete those missions.

Mining and great resources will make you rich, and you can buy new things to build your empire.

You can meet new people and make friends and expand their relations with others.
16. Colony Attack
---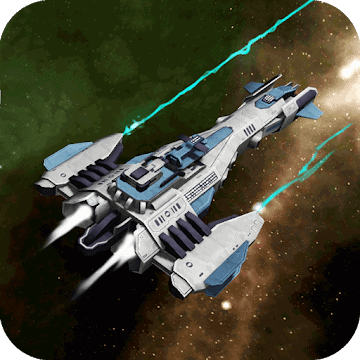 Get ready to experience another super exciting Star Trek game for your Android device, Colony Attack. As usual, you will be given a planet to decorate and make suitable for civilization. Besides, the universe is free for you to explore, and you can defeat the other creatures of the universe using your epic war skills.
Sometimes, powerful bosses will appear to defeat you too, and you know what you should do. In this case, you can find new weapons and war techniques that may come as a great help. Here are the other features of this game that you shouldn't miss at all.
Important Features
Decorate your buildings with technologies like plasma facilities and research equipment.

You can join an alliance and make new friends around the world.

Can attack other players from different alliances like pirates and Empire.

Unlock different tons of powerful shields and abilities.

You can compete in different events and take missions too.
17. ASTROKINGS
---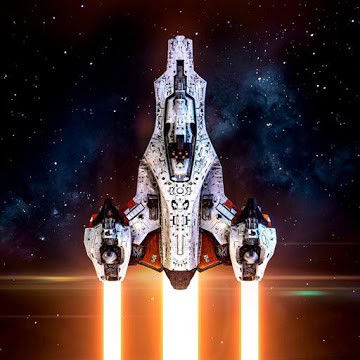 You should check ASTROKINGS if you want to control your own cosmic spaceships on the Galaxy. It's not a very tough game, but you will find it addictive very soon. This exciting Star Trek game is designed with real-time multiplayer saga mode, and so you can compete with your friends and show them your fighting technique.
Also, the story behind the game is really very touching. Here, the Nebula Imperium has ended because of the death of the previous emperor. And you are one to face the chaotic situation with your skillful hands. Are you ready?
Important Features
Dozens of spaceships and suits are there, and you can use them to upgrade your fleets.

Take challenging missions and find out the mysteries of the Galaxy.

Be the policymaker by establishing a new policy for the new civilization.

You have precious resources that you have to protect from the enemies by defeating them.

You can be the strongest leader of your nation and dominate the nation on your own.
18. Galaxy Control: 3D Strategy
---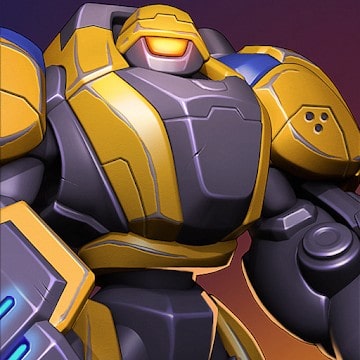 Get yourself into the Star Trek universe with Galaxy Control: 3D Strategy. It is one of the most up-to-date graphics-intensive games in this genre for the Android platform. You will love its gameplay and in-game action-packed combat mechanism. The game features complete Google achievement and leaderboard integration.
You will enjoy competing with other players as you reach numerous goals and objectives based on game skills. It comes with a huge multiplayer gaming stage consisting of staggering numbers of players.
Important Features
It provides mind-blowing strategy-based gameplay of space with futuristic 3D graphics.

You can make your own base and upgrade your defense with towers, cannons, fortified walls, mines, etc.

It lets you choose your own way by forming your armed forces with unique air and ground units.

The game offers countless possibilities with infinite players, and it requires a stable internet connection.

It provides more than 30 challenging missions in the campaign mode.

The game engine gets regular updates from the developer team to keep the game world ever interesting.
19. Tiny Space Program
---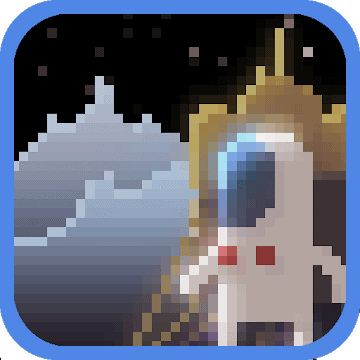 Let's meet one of the earliest Star Trek games for your Android device. Tiny Space Program is this game, and I recommend it for you, especially if you love to play some nostalgic old days games. Well, here, you will have access to explore the universe and reveal hundreds of mysteries.
You can run a space company and build your own fleet. But the best part of this game is its upgradability. This space company is designed with modern technology, just like SpaceX, Blue Origins, and Virgin Galactic. So, there is no way this stunning game won't have your heart from the very beginning.
Important Features
You can establish and manage an off-world economy system in space.

Collect data from NASA and research different mysteries and unknown technologies.

The environment looks more like a rocket station or space station.

You can wear spacesuits and explore the universe.

Almost every week, it is upgraded, and new content is added automatically.
20. Rivals at War: 2084
---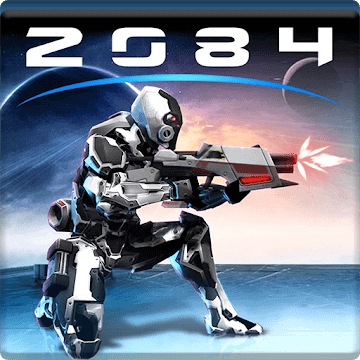 We have reached the last option for you among the best Star Trek Games for Android. And lastly, I recommend Rivals at War. It's about the time of 2084, far above where you are living. The technologies undoubtedly reach over many boundaries and show us the unknown and unseen.
However, in 2084 according to this game's plot, the galaxy is in chaos. You have to train an elite and powerful team to meet up with space marine essentials. Also, you have to try your best to fight against the superpowers of other planets. Are you ready for that?
Important Features
There are over 75 different planets that you can conquer over the Galaxy.

Level up your skills, unlock different abilities and be more powerful.

It provides special missions and daily campaigns that make it even more exciting.

You can achieve more than 45 special achievements to improve your war strategy and skills.

Lots of powerful tactic cards are hidden here and there. You have to find them too.
Final Verdict
---
20 games are already described briefly, and if you have read them out, you must find that some of them are completely different from regular star Trek games for Android. But to narrow down the list of recommendations, I must suggest Star Wars and Star Conflict Heroes. You can also try Dawn of Titans and Colony Attack if you want to try something different from the typical star Trek Games. Hopefully, you will enjoy spending your leisure time.
So, it's time to bid goodbye for today. Don't forget to share your experience with the game you have selected to try. Besides, inform me if you think some Android Star Trek games deserve to be on this list. Thank you for your support.