For the new generation, the genre, retro games, is not probably very much familiar. But for the '90s or earlier, this one is probably the most popular one, right? Well, retro games are basically the old school games that people loved to play on the old computer or gaming consoles. They are also known as Arcade games in other contexts. However, kids of those old days are already grown up, but they cannot forget their passion for those nostalgic games. And so, developers brought the best retro games for Android available for them. And if you are interested to learn about them, just stay tuned.
Best Retro Games for Android That Will Make You Nostalgic
---
Basically, retro games were not very detailed and graphically developed like modern-day's games. Most of them were with 2D graphics and big pixel details. However, the games we listed here also come with similar graphics and environments to make you nostalgic. We choose the games considering their popularity, availability, and gameplay. Besides, we suggest you check the brief details of the games to find your personal favorite one.
1. Crossy Road
---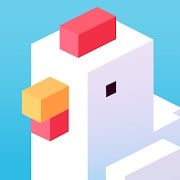 Let's start it with modern-day's retro games that grab the attention of both young kids and adults. Still being an old days game, Crossy Road comes with quality graphics and a clean environment. Here, you will get a lot of characters to play with. In addition, it is a multiplayer game that eventually lets you enjoy this game with your friends. Still not impressed? Let's learn about the best things about this game.
Important Features
This game apparently comes with simple and addictive gameplay with a colorful environment.

You have to play the role of a baby Chicken and enjoy her journey.

Here, you will initially have roads to cross, rivers to swim, and a vast world to explore.

In the candy wonderland, you have to wait for the traffic light and cross the road to protect the chick.

Over 150 retro-styled pop arts will be there, and you have to collect them as well.
Pros: You can also check out your scores on the leaderboard. And then, you can progress your gameplay to get a higher ranking.
Cons: The game requires access to your location and an email account.
2. Minecraft
---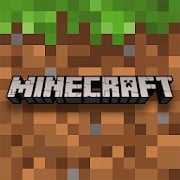 It will be an injustice if I talk about Retro games for Android but not mention the classic open-world game Minecraft. Still today, this game is insanely popular among both youngsters and adults for its as-you-like activity style. The main fact of this game is to create things, explore the world, and survive alone or with your friends. Here, you can build almost anything. Additionally, it features several game modes so that you can play the game in your favorite aspect.
Important Features
This game includes a freestyle multiplayer mode where you can compete with other players through servers which eventually takes this endless game to a greater level.

There is a "Marketplace" where you will find the latest creations from the game community, such as maps, skins, etc. Eventually, you can get these packs to use in your world.

Minecraft also features various attacking mobs like zombies that you have to fight and defend your empire in the game's survival mode.

This game also comes with many customizing options like changing the daytime, summon mobs, and many more. Ultimately you are the god of your Minecraft world.

You can initially use the same account to play this game on your devices or other platforms.
Pros: This game offers a first-person view which makes the game even more enjoyable. Moreover, this game holds lots of secrets and easter eggs that make exploring the gaming world more interesting.
Cons: This game is not free to play. 
3. Baldur's Gate: Enhanced Edition
---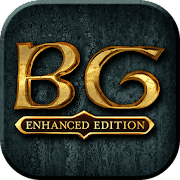 The next one is Baldur's Gate, an Android version of the classic RPG game that was released in 1998. It is recommended if you are looking for a tablet or big-screen Android game. This exciting game is the refined version of the original one but still contains all the features and appearance of that in the past. In addition, the sound effect is also the same as well but with better quality. So, the complete package will definitely make you nostalgic.
Important Features
This game initially offers more than 75 hours of content that includes the original 60 hours of adventure.

There are indeed lots of modes in the game, and you can enjoy playing with a different view of the same game.

Apparently, the game includes many new characters and the original ones, and it eventually amplifies the game's fun.

There are improvements in the game's visuality, such as dynamic zooming, improved interface, and many others.

The game also comes with the storyline of the original classic game, which is quite interesting and enjoyable for the young generation.

You can enjoy this game offline and so play it anytime, anywhere.
Pros: This game offers new voice sets which are of decent quality. Also, you can customize your characters even further.
Cons: There is no free version of the game available for Androids.
4. Sonic the Hedgehog Classic
---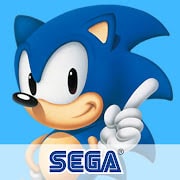 You will barely find any 90s-born person who never heard or played the popular 2D game, Sonic the Hedgehog. If you are still missing this game now, I have good news for you. The old day's Sonic game is now optimized for Androids, launched by the original creator company SEGA. And the best thing is, it comes with almost all the criteria of the original game. Moreover, the developers didn't spoil the actual bigger-pixel look and in-game logic so that you will experience the same gaming amusement in this too.
Important Features
The game initially comes with the sounds effect of the old day's sonic game.

There are lots of gaming modes featured in the game, which initially makes it more challenging and addictive than ever.

Several new playable characters will also be here with their very own special abilities.

HID controllers like Nyko, XBOX, etc., with physical keys, will make it even more exciting.

The gaming environment is almost the same as the old one you enjoyed in your childhood.
Pros: The game includes many interesting and challenging missions which are enjoyable to fulfill. Moreover, it will smoothly run on almost all Android devices.
5. Stardew Valley
---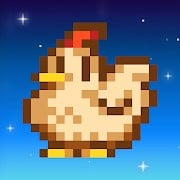 If you love creative farming games a lot and also look for a free retro game for Android, then the classic Stardew Valley is the perfect game for you. This popular game holds every single attribute of the original game. Additionally, it is definitely much more enjoyable than the old one with polished graphics and vibrant animation. Here, you can customize your home with different items and settle down after choosing your partner from lots of marriage candidates.
Important Features
This farming RPG game offers over 50 hours of basic gameplay content, and the topic is the same as the old one.

It also features several controlling options so you can comfortably play the game.

This game comes with multiple Android-specific features such as autosave and more which eventually make it a perfect game to enjoy on a smartphone or tab.

Lots of events are also here in the game to provide you a more challenging environment.

The game initially includes many mysteries and easter eggs which you have to unveil by exploring.

The sound quality is also pretty decent and feels soft on your ears.
Pros: The game updates appear quite frequently and include lots of new stuff. This game runs lag-freely on any Android device that supports the game.
6. Dream House Days
---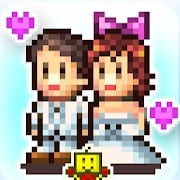 Who can still remember Dream House Days by Kairosoft? For me, it is just an unforgettable experience of our childhood. Well, if you are still in it, just try the Android version of this game. The whole game still remains the same as the original version. The developers just refurbished the graphics and gave it a clean look. And I am sure it won't reduce your interest in this game.
Important Features
You will get this game with the same dream house-making context where your dream will come true.

Here, you have to rise up the ranking of your real estate frame to get rewards.

As an architect, you can apparently build houses, convenient stores, offices, and many things.

You can also choose your career and get your dream job here by showing your skill.

This game indeed comes with a very colorful background with a nostalgic sound effect.
Pros: The game lets you choose an option for the role. You can initially be the architect or the landlord in this game.
Cons: You will need a stable internet connection to enjoy this game.
7. Streets of Rage Classic
---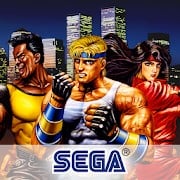 You can now enjoy the old day's nostalgic game, Streets of Rage Classic. Basically, this game was first released in 1991, and the developer brought it back on Playstore for the fans. If you are an old-school person and care about retro games for Android, then it will surely bring back your childhood memories since it offers the same appearance as the original game. Moreover, it is quite lightweight and runs smoothly on almost all Android devices.
Important Features
This game can provide haptic support while the buttons are pressed during the game.

There is an alternate ending that you have to discover. This fact eventually makes twice the fun of playing the same game!

You can initially play with three characters with individual skills like the original Streets of Rage game!

It also features multiplayer playing via Wi-Fi which is indeed a great aid for the in-game journey.

The graphics of this amusing game is re-tuned so you may have a satisfying gaming experience.

It indeed presents the animation effects from the actual arcade game.
Pros: This game includes a leaderboard which is helpful to judge your game performance. Also, it is super easy to control, and anyone can be comfortable within a few minutes with it.
8. Bounce Ball Classic – Original Retro Game
---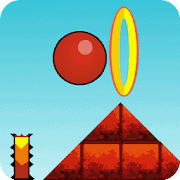 Bring your childhood memories back to the present with Bounce Ball Classic. It is an excellent and free retro game for Android to kill your boring times with amusement and recalling memories. In this wonderful game, you have to operate the way of the bouncy ball in its epic journey and save it from many obstacles. Besides, this game is child-safe, and you can let your kids play this game as the ultralights of the smartphone are not here to damage their eyes.
Important Features
This game initially comes with the original sounds of the actual game from the past.

The developers beautified the original graphics, which will eventually provide a vibrant look at this game.

It also includes the original levels of this amazing old-school game with many other new levels.

This exciting arcade game is super easy to control and even better than the original physical control system.

This is an offline game, and you can enjoy this game anywhere anytime.
Pros: The game is quite light in size and doesn't put much pressure on your device. Also, it runs smoothly on almost all Android devices.
Cons: Frequent ads can be a reason for disappointment.
Download
9. Street Fighter IV Champion Edition
---
Street Fighter IV is highly recommended for people who love ring-fight games with eye-catchy graphics. This game will definitely make you nostalgic and remind you of your childhood days with the gaming experience of that time. You can enjoy this retro game with lots of great characters to prove your fighting skills. Moreover, this game fluently runs on almost all Android versions. Additionally, it is a good option to enjoy your leisure, and you can customize many controlling functions as well.
Important Features
It initially comes with more than 32 Street Fighter characters whom you can choose and play with.

This game indeed features a multiplayer mode that will let you battle against real players around the globe through the internet.

It also offers not less than four levels of difficulty to challenge yourself and prove that you are undefeatable.

You can eventually enjoy playing this classic fight game with a Bluetooth controller in both single and multiplayer mode.

There is no real-looking violence or blood shredding in the game, which makes it a kid-friendly game.
Pros: There are super moves in the game that will help you bring your enemies into their keens quicker. Also, it offers virtual pad controls to make it more comfortable.
Cons: You have to pay to unlock some of the features of this game.
10. G1-(Happy Retro Game)
---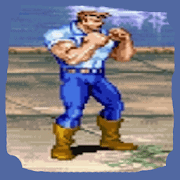 Here, we have reached the final recommendation, and it is G1. If you love to play multiple free retro games for Android from only one place, I assume it will be the best option for you. This amusing game collection brings you a bunch of retro games where you will definitely find your childhood favorite ones. Also, this game is ideal to suggest to the elders and help them find the popular games of their time. Let's learn more about the mini-games in the collection.
Important Features
This game collection provides lots of retro games with their original appearance.

It apparently brings the games in their classic look but with little polished graphics.

The animation and effects are also similar to the original arcade ones to provide you the same experience.

The game is super easy to control with the touch screen control pad.

Finding the games in this app is quite easy and hassle-free as you can use the interactive list of games.

The game is relatively compact in size, and it easily runs on low-configure devices.
Pros: This exciting game comes with the original sound quality to ensure you a full classic experience. Moreover, it gives haptic feedback while playing the games.
Cons: Some of the popular retro games are missing here.
Download
Our Recommendations
---
I am pretty much sure that most of you have already got your favorite arcade games already. my recommendation is not necessarily required, at least for the 90cs kids. But it is also true that young kids who are not familiar with this genre may get confused. For them, I must share my personal recommendation like all other days.
Well, Crossy Road, Minecraft, and Stardew Valley are the most popular ones here, and I myself love to play these games when I have time. So, you can start with any of these games.
Finally, Insights
---
Many people say that the retro games for Android are not additive and even exciting. But people who used to enjoy this game in the past can never just forget these games. If you agree with me, I suggest you give a little nostalgia to your busy life with these games. Share with us your favorite game, and also share this content with your friends as a reminder. And they enjoy these childhood games together—best of luck.