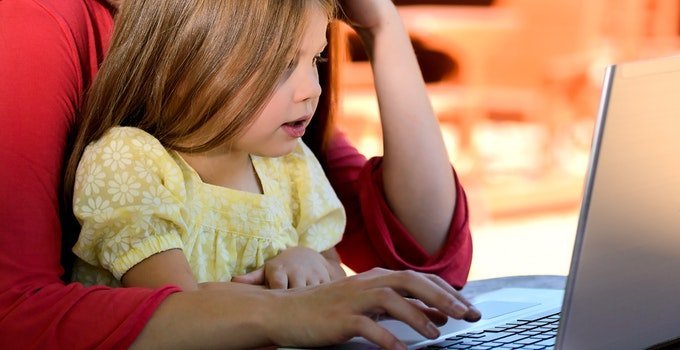 An educational expense is always high all over the world. This expense will be more if you want to use educational software on your machine. You may be searching over the net to get the best educational software for the kids or yourself. If you are using Linux distro then I can help you get a list of best Linux educational software. If you are a student you may have doubt in mind that Linux rarely provides software which supports educational purposes. Wait a minute ……….. You should correct yourself now as you will see the following list.
1. KDE Edu Suite
KDE Edu suite is not just a software, it is a package of software for different user purpose. Actually, this was started as a free educational package named as KDE educational project which now included lots of software package. This software can be used for a kid's first learning app, can be used as a school teaching software and but also for adult person's need based on their necessity. The package is full of different software, you choose your variant (for kids purpose, for school purpose, for university purpose ) and just install it on your device. All this software is free for you
Features
Huge software package
Available for different purpose (age – subject- need)
Can be installed on different KDE distros
Free packages
Installation of KDE Edu Suite:
KDE Edu Suite can be installed on most GNU/Linux distributions, It can be also installed from software center. If not found, you can install the latest KDE Edu Suite on Ubuntu/Mint by typing the following commands in the console:
sudo apt-add-repository ppa:mutlaqja/ppa
sudo apt-get update
sudo apt-get install indi-full kstars-bleeding
2. GNUKhata
If you are a business person who usually works with numbers, function, and calculation, Linux is with you for helping with all those calculative tasks. GNUKhata is an open source accounting and inventory management software available for free
Features
Lightweight accounting software
Easy to use and fast
Robust and reliable
Based on double entry bookkeeping system
Full servicing  facility for major reports
Making reports ranging from Ledgers till balance sheet
All transactions like Sales, Purchase, Contra, Journal, Receipt, Payment
Unique document controlling  facility in vouchers and inventory
Linking to sales and purchase transactions to invoices
Export and import from different software package
Available of for-profit or nonprofit organization and company
Installation
GNUKhata is available now for Debian/Ubuntu distribution like Ubuntu and Linux Mint. GNUKhata provides the following procedures
Download the installer from here.
Open the terminal in download location.
Copy and paste the below code in terminal and run.
sudo chmod 755 GNUKhatasetup.run
sudo ./GNUKhatasetup.run
3. Google Earth
Interested in geology, earth, material science? Google earth Linux version may be your next choice.Google earth is the most reliable, free and fully update the software of this type of need. Some say it the best application to learn about earth-space-material science.
Features
render  a 3D representation of earth based on  satellite image
Provide GPS communication system
Provide area – weather – map update of the world with history
Render 3D image – ocean- sea view
Also, have access to outer space science technology
Special project like google mars can be also get accessed through google earth
Installation
Google Earth is also available for different distros, in Ubuntu you can install it using apt-get by opening a terminal window and entering the following command:
sudo apt-get install google-earth-stable
But there are several other options to install it but for me this easy and fastest.
4. Celestia
For learning outer space, Celestia always is in the first position. Celestia is actually a simulation software that helps to learn our universe in 3D rendered version
Features
3D rendering of space science
Regular update feature to cop up with new space news.
Simulation software to observe different space matters
Installation
In ubuntu  15.10 it was possible to install Celestia by using just apt. Open your terminal and write the following code
sudo apt-get install celestia celestia-gnome celestia-common-nonfree
5. GCompris
It is always said Linux is for everyone. This particular software is specially developed for kids education. Now it has more than 100 activities for kids to learn through different types of task. Application includes puzzle games, learning alphabets, math problems especially for kids, Try it for your kids today
Features
Learning about computer: keyboard, mouse, touchscreen, and others
reading: letters, words, reading practice, typing text
Mathematics: numbers, operations, table memory, enumeration, double entry table
Science class: the canal lock, the water cycle, renewable energy
Geography: countries, regions, culture
Games: chess, memory, align 4, hangman, tic-tac-toe
Learning other: colors, shapes, Braille, learn to tell time
Available for Raspberry Pi
Installation
Installing Gcompris package on Ubuntu 16.04 (Xenial Xerus) by running the following command on terminal:
sudo apt-get update
sudo apt-get install gcompris
Or download the official package
6. GeoGebra
It is the best mathematical software to play with function, graph, numerical numbers, geometry, algebra, calculus, statistics and 3D mathematics. It helps to work with geometric function, rendering graph based on function.This particular application not only used for educational purpose but also for scientific research which is the best part of it.
Features
Solve mathematical function
Solve calculus, numerical problems, and statistical functions
Render graph from function
Solve geometric problem
3D graphical calculator
Installation
For different distros, GeoGebra keeps the installation program same which is easier for usual users. Download the package and install it.
From here you can download the version which is suitable for your software architecture and install it.
7. MAPLE
Maple is an open source math software which combines the world's most powerful math engine with an interface. MAPLE is widely used for it's extremely easy to analyze, visualize, explore and solve mathematical problems.  This application is specially used for scientific research
Features
Solve mathematical function
Develop 3D simulation for a mathematical function
Solve different type of maths like differential equation
Matrix manipulation with solving feature
Data manipulation, visualization, and analysis
8. Scratch
Scratch is an opensource free software for developing interactive stories, design games, and animations. This is one of the best application which works on a creative domain and got lot attention for users for its versatility on game development and animation.
Features
Develop animation
Develop game
Design character and cartoon
Learning programming for kids
Design, develop and share with community feature
Installation
This is the method provided by scratch website to install in Ubuntu, You can find it here
9. Tux4Kids
Want to teach your kids to learn computer, puzzle, math? Tux4Kids is the best answer for this. This application is free and available for all distros in Linux OS. The application is widely used in the school because the software is a combination of fun and learning features.
Features
Learning painting with necessary tools for learning graphics.
Learning math using puzzles and fun problems
Type learning software included also
Installation
To install it your device just follow the following code in your device through terminal :
sudo apt-get install tuxmath
10. Gnome-dictionary
In Linux distribution community it is the most valid and updated dictionary software available for free. It supports multiple language searching, treasure feature. It's sharing feature made it unique from the other software system.
Features
Multiple language support
Updated and valid data
Sharing feature
Simple easy using UI
Installation For normal users who isn't really wanted to mess up with terminal code issue developer updated the software through ubuntu apps directory which is available in software center. You can download it from here
Final Thought
At last, I have come to the last of my article. But There are hundreds of other good and useful Linux educational software available in the market. Linux is an ocean where you will find different fishes with different taste. So never mind if you don't like this generic list of best Linux educational software. Try to choose another one from the software repository. And don't forget to share your experience in the comment section.