Sleep is initially one of the basic needs for human health and having a sufficient amount of sleep at the appropriate time is essential. But in the new age, we are so busy with our work and other stuff and most of us build a late-night working habit. It can eventually affect our health and cause serious disorders like insomnia, somniphobia, etc. Well, technology is here with an amazing invention for the Android owners to build a good sleeping habit. Today, we will talk about that, and it's everything about the best sleep apps for Android.
Best Sleep Apps for Android You Can Try For a Better Sleep
---
On PlayStore, you will certainly find tons of sleep apps for sure. Most of the apps are not indeed working properly, and even some apps are of no help in building a proper sleeping habit. However, it's also true that there are a lot of apps that really work. From them, we have listed the 10 best sleep apps for your Android device. Some of them also work well as your meditation guide as an effective yoga app and help you reduce stress and anxiety. So, check out the features indeed and pick the best one for yourself.
1. Calm – Meditate, Sleep, Relax
---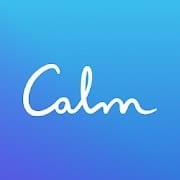 Now is the time to say goodbye to your insomnia or improper sleeping habit. Calm will make you calm and sleep when it is the appropriate time to sleep. This app initially comes with tons of life-changing habit-making functions that are proved to be working. And the only thing you have to do is just follow the instructions and set your timer. The best part of this app is the meditation guide which is designed by experts. Remember that meditation is also very much important to have a proper sleeping habit.
Important Features
This app will help you make a proper sleep routine and always notify you when it is time for bed or getting up.

You can initially change the alarm melodies and notification tone and set your favorite song from the music files too.

The built-in meditation guide includes meditation for different time duration and schedules. You can simply follow the best one for you.

Over 30 different natural relaxing sounds will be there to calm you while sleeping or meditating. You can set a sleep timer to turn it off.

The complete session is very helpful to build a good sleeping habit. You can choose a session of different time duration and levels.
Pros: Feeling lonely while sleeping? This app has more than a hundred sleeping stories both for kids and adults to make you sleepy in no time.
Cons: Some of the useful features are locked for premium users only.
2. Headspace: Meditation & Sleep
---
Headspace is well-known as one of the best sleep apps for your Android device, especially for those who are certainly fighting stress and anxiety. Not having enough sleep at night is one of the most common reasons for anxiety and even depression. So, if you think it's time to give some space to your head, just try Headspace. This app is designed to motivate and help you to sleep regularly at the appropriate time. It's very much helpful to develop a proper sleeping habit too.
Important Features
This app basically provides different types of courses to learn meditation and yoga that are good for your sleeping schedule.

Lots of sleep time music is there, and you can use a sleep timer to turn it off after a while. The collection of music makes you calm and relax.

More than 40 meditation courses will guide you to learn to meditate in a proper way.

28 days of easy courses will help you develop a self-care habit of exercise as the best fitness app.

This app will eventually wake you up at the right time and also notify you when it's time for bed.
Pros: This app is good for a better sleeping habit and a better meditation and yoga guide. Additionally, it helps you develop your focus and concentration.
3. Sleep Sounds
---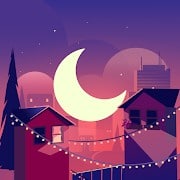 Advanced sleep treatment is provided by Sleep Sounds. You can install this app on your SD card, and the app needs no internet connection. It will help you to get a good and uninterrupted sleep. Besides, the app can assist you against snoring. The simple design and high-quality sounds are admirable. You can have a great sleep time and wake up with a refreshing mind using this app.
Important Features
About 12 natural sounds include Rainforest, Autumn Woods, Evening Beach, Airplane Sounds, and many more.

The sounds and atmospheres are totally personalizable as per your wish.

With the timer, you can set a time to turn the app off.

There are a lot of fascinating background images with original artwork to enjoy.

Both dark and light mode is available to choose from.

You can match and mix several sounds.
Pros: The sound mixes that you created are allowed to save. Furthermore, the app will not cause extra battery consumption.
Cons: You can not go to another app without closing it.
4. Sleepa: Relaxing sounds, Sleep
---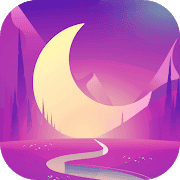 Not only for your sleep but also to help you with relaxation, work, meditation, and concentration, Sleepa is beside you as the best sleep apps for your Android device. The HD quality sounds create a relaxing ambiance. Also, you can set the time when to stop the app. Whenever you need a peaceful moment, you can just turn it on. Moreover, the layout design is filled with restful colors, animations, and characters as well.
Important Features
There are about 32 soothing sounds to help you to sleep better.

The sounds are categorized into 4 types which are: Rain, Nature, City, Meditation.

You will find the 3 most famous varieties of white noise that include White, Pink, and Brown noises.

A sleep-timer is battery saving, and you can apply both dark and light themes.

This app lets you mix several sounds into numerous combinations.

It allows you to save the mixes you like most so that you can instantly access them.
Pros: You can listen to the sounds without an internet connection. Again, you can customize the alarm clock.
Cons: Here, you can not share the tracks with others.
5. Relax Melodies: Sleep, Calm & Meditate
---
Relax Melodies is designed in a way to reduce your anxiety and have a blissful sleep. The app comes with a bunch of useful features, including nature sounds, body-mind exercises, guided meditations, brainwaves, breathing techniques, and so on. However, the best part of this app is you can enjoy bedtime stories of varieties genres that are mostly inspired by existing stories. Furthermore, you can set a bedtime reminder every night that will surely bring restful sleep.
Important Features
There are almost 200 music, sounds, bits, tones, and you can mix them all and create unique soundscapes.

Over 160 meditations will help you to quiet everyday stress and drift to sleep.

You can mix breathing exercises with soothing sounds like take a break, de-stress, clear your mind and fall asleep.

The app lets you set the alarm, and it will help you wake up with Relax Melodies.

It comes with 2.5 HZ, 4 HZ, 5HZ, 8HZ, 10HZ, 20 HZ Isochronic Brainwaves, and binaural beats.
Pros: The soundscapes include White noise and ASMR. And it offers airplanes, a vacuum, a hairdryer, fan noise. Moreover, there is meditation music of instruments, ambient melodies, singing bowls, voices too.
6. Sleep Cycle: Sleep analysis & Smart alarm clock
---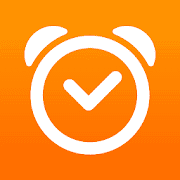 Sleep Cycle will work as a sleep aid app for those who are having a hard time overcoming insomnia. Not only that, but also it will keep track of your sleep from bedtime to morning. Additionally, a sleep cycle monitors your sleep pattern and analyses light sleep, deep sleep, and health systems. Notably, it provides all the detailed reports so you can use this data to have a peaceful sleep and wake up feeling energized.
Important Features
The smart Alarm will only wake you up when you are in light sleep, which is quite refreshing to start the day.

You are free to set alarm melodies, and there will be a customizable wake-up window like a regular alarm clock for up to 90 minutes.

The app will show you detailed sleep statistics and sleep graphs.

You can take sleep notes like drinking coffee, working out, eating late, and understand if it affects your sleep quality.

The app lets you keep a backup of your sleep data, and you can compare this to world sleep statistics.
Pros: You can track your sleep by putting the phone close to your place, and it's not necessary to keep it under your pillow. Furthermore, you can export sleep data to excel, and it will help you in detailed analysis.
Cons: You may face battery drainage problems with this app.
7. Pzizz – Sleep, Nap, Focus
---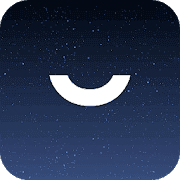 Pzizz – Sleep, Nap, Focus is no doubt one of the best sleep apps for Android. It is free to access and includes in-app purchase functions to shift between pro and basic versions. If you need proper guidance and aids for sound sleep, you must try this app now. It uses clinical techniques and music-based methods to ensure better sleep courses. This app is completely safe and does not need any additional materials to run the procedures properly. You will love its dedicated one-tap push button to use different sleep modules. 
Important Features
It includes a quick sleep mode for aiding a hindrance-free sleep in no time.

This app tracks down the sleep time, focus sessions, and other states in its history section.

Users can set up numerous wake-up music, which allows them to wake up gently from their bed.

The nap module offers a customizable set of music and sound effects for relaxation and boosts inner calmness.

Users can change the sound effects, genders for voices, 3D effects, and duration for custom modules.

It works flawlessly on ear-pods and headphones. The phone's speaker and external home sound system will work fine too.
Pros: It helps the sleeping cycles just by hearing different soothing sounds. The app interface is very smooth and integrates a familiar navigation system.
8. Zen: Relax, Meditate & Sleep
---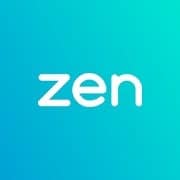 ZenApp, Inc. brings Zen Relax, Meditate & Sleep for facilitating your sleep cycles. It is free to use and includes an in-app purchases option for any paid packages. It is available in most mobile operating systems. Zen has positive ratings from the users, and it is regarded as one of the best sleep apps for Android among its users. It offers thousands of useful content for leading a healthy and happy lifestyle. This app uses multiple methods to calm the human mind, and the database keeps on updating on a weekly and daily basis.
Important Features
It offers audio, video, texts, and motivational guides to help the users relax and stay calm at any time they want.

You can learn about meditation techniques and follow numerous ways available in the app as simple and comprehensive programs.

It includes a special kind of mood monitor which individuals can use to track their mood changes and emotional status.

You will like its ever-growing collection of deep sleep-aiding and wake-up morning soundtracks.

It integrates trending ASMR sounds for relaxation, sleeping aid, and mental stability.

This app also integrates useful therapies for inner energy-boosting, improving intelligence, elevating moods, improved sexual activities, etc.
Pros: It offers a familiar and accessible user interface. Moreover, this app works seamlessly on both Android phones and tablets alike.
Cons: Some people did not like the approach of this app.
9. Simple Habit: Meditation, Sleep
---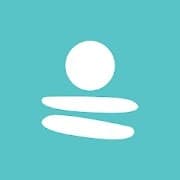 Simple Habit Meditation, Sleep by Simple Habit, Inc. is a complete solution for your sleep management and meditation ventures. It uses techniques that are used and suggested by psychologists and works seamlessly on most individuals. A huge community of users also uses this app, and most of them have been enjoying the positive effects for a long time. Go through the following section to see more.
Important Features
It includes a lot of different content for health-boosting and relaxation.

This app includes techniques to improve your focus, cognitive state, leadership qualities, decision-making capabilities, etc.

This app integrates on-the-go features to meditate and calm yourself in the quickest time possible.

It requires a very little amount of effort and time to calm yourself down and get into the state of calmness using the app.

The layouts of the app indeed feature high-quality visual effects.

It offers regular therapy sessions, which are highly motivational and helpful for leading a healthy lifestyle.
Pros: This app offers a materialistic and user-friendly UI. You can go through the suggestions of world-class experts and psychologists that are available within the app.
Cons: Some users did not like the subscription-based access for many useful features.
10. Sleep Lab: Sleep Cycle Tracker & Sleep Recorder
---
A complete sleep time monitoring app is the final recommendation for today. Sleep monitor by SM Health Team is the app I am talking about. This app will track your sleep cycle and monitor your full night of sleep. It will notify you about the right time to sleep and alarm when you should wake up in the morning. Besides, it will keep a history of the duration of your sleep time and make a graph of that. Eventually, it will be very helpful to check the development of your sleeping habit.
Important Features
Daily, weekly, and monthly data analysis will initially show the sleep trends and statistics.

You can mark your sleeping habit and improve your habit more efficiently.

This app tracks all 5 different sleep cycles and analyzes how long you were on a particular cycle.

It measures your body movements and environmental noise while you are sleeping using microphone and accelerator sensors.

This app will also provide you scores for your sleeping, and you can track the development with the scores too.
Pros: do you have a snoring habit? This app will initially record your snoring sounds and provide you essential tips to get rid of them.
Our Recommendations
---
Before recommending the best sleep apps for your Android device, I like to recommend having one of these apps on your device. It's for your health as having a good sleep is also a part of your health. Well, if you are confused with these 10 options, I would like to recommend my personal picks. I used calm for an overall meditation and sleep app. But when it is all about sleep, you better try Sleep Sounds or Sleep Lab. Hopefully, you will track the benefits of using those apps very soon.
Finally, Insights
---
Some of us never take sleep disorders seriously and think of them as nothing. But people can die if they cannot sleep over 11 days continuously. And it is scientifically proven. However, you shouldn't take any health and psychological disorder lightly. It is for your health and long life. Hopefully, you understand the necessity of a sleep app and now plan to install one. So, which app are you selecting? Just comment here to let us know. Thank you for staying with us this long.