The latest technology doesn't just bring a revolutionary change in the case of only computers and smartphones. Smart TV is another blessing of it. Just like making our life easier with the Android smartphone, Android has started to gift us with Android TV and lots of its criteria. In an Android TV, you can operate tons of useful Android apps from PlayStore. But all the apps from the PlayStore are not useful and advantageous. Even finding out some truly useful apps is really very challenging. 
Best Android TV Apps
---
Here, I have added 20 TV apps for Android TV from various categories. Now, think about which app you need the most. The description and features if those apps can also be a great help for you. Because they can remind you of your needs. So, keep concentrating and enjoy your TV time with these useful Android TV apps. You can also check my previous article on the best Android TV games.
1. Kodi
---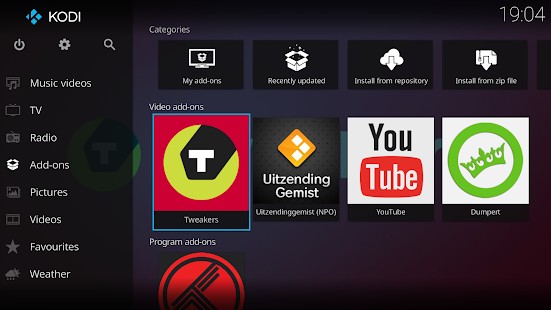 If you want a media hub that is capable of fulfilling your needs and provides premium functionality then Kodi will be the best choice. It is a perfect companion for your Android TV and other devices. It is integrated with its own high-performance decoders and supports almost all the popular operating systems providing industry's best theatre experience. It comes with a beautiful user interface and a compact package of different useful features.
Important Features
It is known for its world-class features for being an open-source cross-platform media software.

You will find this app really compact and user-friendly with a beautiful graphical user interface.

It lets you place DVD disks, Blu Ray playback from different sources both on physical player integration and from online stream sources.

You can enjoy the home theater-like experience by using Kodi and it lets you operate numerous third-party plug-ins.

It works great on mobile devices and you can enjoy your favorite media contents on your phones and tablets along with your smart TV.
2. Hulu: Stream TV, Movies & more
---
In the sphere of modern entertainment Hulu is one of the most known names among the netizens. Hulu is your companion to your journey of favorite TV shows, online shows and series and it is an all in one type hub for you and your family's free time. It provides all the popular channels, networks and premium subscriptions in one place and can be operated from your Android devices. It works great with your home theater system along with Android TV integration.
Important Features
• Let you enjoy TV-like experience on your go-to mobile devices and integrated with a fully customizable playlist.
• Allows you to make more than 6 personalized profiles to track and organize different shows, movies, and so on.
• It lets you add premium entertainment network and interactive subscription options with other sources for some additional charges.
• Includes ad-free streaming sessions and live TV functionality to keep you updated with a premium ongoing TV shows and live casts.
• It is integrated with a beautiful user interface and sophisticated built-in decoders for the smooth streaming of different media file formats.
3. Netflix
---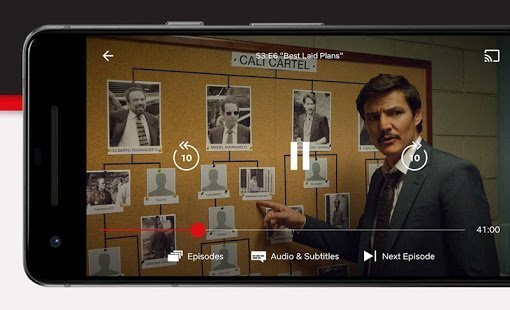 Netflix is the most popular and leading subscription-based video steaming app from that you can watch any kind of TV shows and movies. Movies and dramas are in your hand now with Netflix. You can also search for your favorite drama or series or anything on Netflix. They are providing a one-month free trial. So this app must be an entertaining one for you.
Important Features
You can watch any kind of movies or other videos instantly on your phone.

Auto notification and speed browsing are available.

You will be notified when a new episode of new dramas is launched.

You can search for the most favorite and special movies and videos.

You will also get regular updates and reporting options.
4. iFlix
---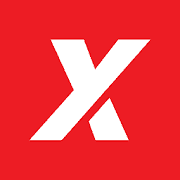 iFlix is a stunning multiple-devices supported video streaming apps that you can try on your TV. It has become one of the best Android TV apps with a very short time because of its super easy approach and a huge amount of video storage. Watching different TV shows, movies, or programs is also very easy and simple either on live or download for later. However, with no doubt, iFlix is a very essential app for your Android TV. 
Important Features 
You can stream 2 programs at the same time using this app. 

Downloading and watching programs when even offline is also possible. 

Protected kid's section is available. 

Subtitles of different languages are available. 

It is a forever free app that will never ask you to pay for it. 
5. Twitch
---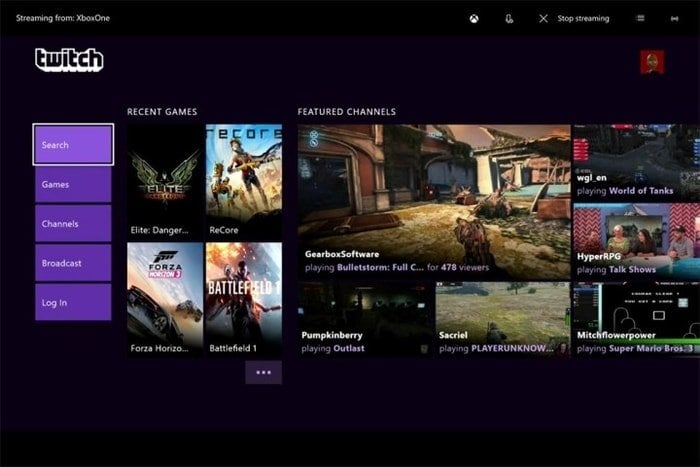 Twitch is an amazing live stream of multiple gaming apps. This app is appropriate for watching or streaming any games. You will also get a chat option in this app. Not only this, but you can also stream any kind of videos like art, animal, or any IRL contents. You can enjoy live matches in games. There are also some other cool features. So download and enjoy the live gaming of the experts.
Important Features
You can Broadcast your own gaming videos and other videos.

Enjoy live streaming games like Fifa PUBG, League of Legends, etc.

You can also chat with others.

Happy to know that there is a dark mode option as well.

You will be able to discover new multiplayer games and increase skills.
6. Plex
---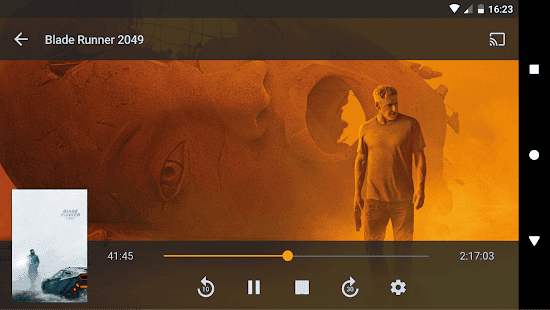 Here comes Plex with some awesome features to make your Android TV one step advanced. It generally organizes all the videos or photos and shows them to any device which is connected. There are some other cool features such as offline playing, searching, synchronization and others. Happy to know that if you have Plex on your phone, you don't need any android player on your phone. Using Plex you can play any kind of music files such as MP3, MP4, ALAC, etc. So why thinking again, download and enjoy the app.
Important Features
The app shows the subtitles automatically for any recognized video or music. 

You can enjoy your favorite TV shows using this application.

It also allows you to search for your favorite podcast.

You don't need any built-in player if you have Plex on your phone.

You can save video and music files when even offline.
7. AirScreen
---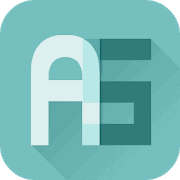 I think you may be familiar with this helpful Android TV app, AirScreen. Let me introduce again with this awesome Google Cast or DLNA receiver. You can get lots of advantages to using this feature. You can use any local network for sharing your screen with your friends or family. You can use YouTube, Chrome and other favorite video sources. It also supports high-quality 4K videos. Not only these but also there you will find a lot more features in this app.
Important Features
Now share your photos, videos, a screen with the favorite persons using any local network like WiFi.

You can record any moment. So no chance of missing any show.

You will enjoy the smoothness and crispy sharp graphics supporting the capability of this app.

Enjoy videos from Chrome, YouTube, Safari, and others.

You can report any problem to the supporting team.
8. VLC Media Player
---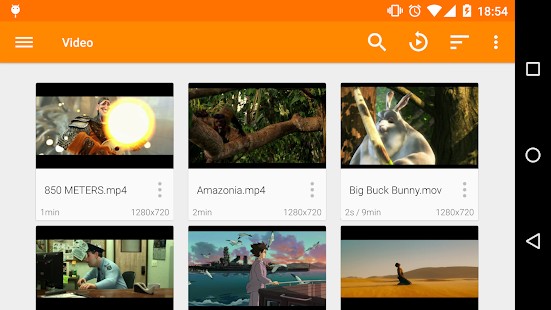 VLC Media Player is undoubtedly one of the best video players for Android. It supports most of the videos which are not supported by other video players. This app has so many advantages. You can use the app on Android TV. It supports subtitles and you can control the subtitle speed as well. You can play videos on the background. It also has a search option and a great gallery. So I must recommend you to use this app as your video player.
Important Features
This player supports almost all formats of audio or video files such as MP4, MP3, MKV, Ogg, TS, WV, and others.

You can add subtitles on any videos and this app let you control the speed.

Most advantageous this thing there is no add-in to this app.

You will get widgets to control volume, headset, brightness, and others.

You will have a decorated video gallery with a search option.
9. MX Player
---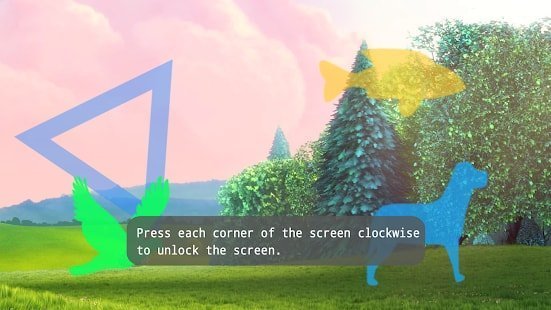 If you are looking for an all in one media playing hub with cutting edge TV functionality then MX Player will be a great companion for you. It is supported by almost all operating systems. It provides powerful video playing capabilities with advanced hardware acceleration. It is free to download and works smoothly on your Android devices. 
Important Features
It supports multi-core processing for better utilization and smooth play of different media files.

You will find it more smooth and quick than any other similar apps because of its multi-core decoding functionality.

The app offers smart subtitles and provides easy zoom in and out functionality.

It has fully functional parental controls and includes kids lock so that they can enjoy their show without making calls or use data accidentally.

You can watch online streams on your Android TV with an internet connection and offers other 3rd party entertainment service integration.
10. ES File Explorer
---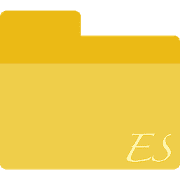 To enjoy hassle-free entrainment from your Android devices and TV a good multi-format supported explorer is a must. ES File Explorer is one of the most fascinating apps that you will find on Android for free of charge. It is presented with a minimalist outlook and theme for providing an easy and accessible interface for all. It is packed with lots of useful features as well.
Important Features
It is a simple and efficient file managing app that will surely help you find your desired files.

It supports almost all the known file formats and quickly decodes media files for ready play.

It is equipped with built-in audio and video file decoders and plays files directly using its own built-in player.

You can browse easily with your Android devices or TV as it supports quick view and easy zooming options along with smart viewing capabilities.

It offers file sharing options through WiFi and internet connection, also Integrated with social sharing capabilities.
PlayStore
11. Google Drive
---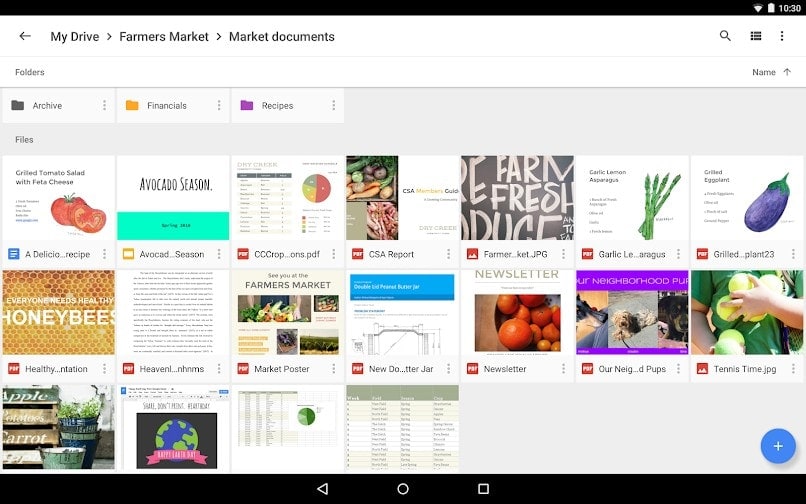 It is always great to have a place where you can store your valuable files and enjoy different content anytime from anywhere. Google Drive will give you that opportunity to access to your files and also provides top-notch security along with cloud storage facility. It works with any Android devices and you can play live stream media files on your Android TV. It has a lot of other different features that make a convenient Android TV experience.
Important Features
It lets you access your files from anywhere using any Android devices or other platforms.

All your valuable data and media contents are always secured with its cloud storage system.

You can access and explore different files and supports most popular file formats for better user experience.

It is equipped with built-in audio, video player and file decoders for a smooth experience on Android TV.

It stores recent use data access functionality, quick scan and quick view options along with offline file viewing capabilities.
12. Spotify Music
---
There are lots of music and entertainment apps free to download from the PlayStore and Spotify Music is one of the most versatile among them. This app supports almost all the Android devices with its compact size and instructions. It is equipped with a simple and modern system UI for better accessibility. Listen to free music and get updates and news from it's Integrated radio services. Let's see some of its other handy features.
Important Features
It provides unlimited music databases and tracks from all over the world ready to be streamed.

You can find region-based suggestions and music from all the popular cultures whether you are looking for Hindi, Latin or English, etc.

It is integrated with radio stations and that is also regional-based with personalized playlist options.

It lets you arrange and manage all your favorite music in one place and plays great in an Android-based home entertainment hub or TV set up.

It provides regular updates and suggests new releases with tonnes of functionality based on your entertainment needs.
PlayStore
13. Haystack TV
---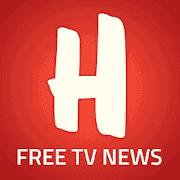 Your electronic devices are full of many possibilities and Android TVs are just the convenience you need. The haystack TV app is a piece of news and media-based hub that provides lots of different channels in one place. It is free to download and saves you with the hassle to find different news channels app integration as it is equipped with more than 200 variations. It works smoothly on your phone, tablets and smart TV with lots of different features.
Important Features
It provides you a fully personalized platform where you can choose your update and new sources.

It is integrated with top news channels and other popular TV sources for entertainment and other shows.

It works great in Android TV and Chromecast along with its full synchronization support with all other Android devices you own.

It is equipped with both local and international subscriptions, also supports web channels for your convenience.

You can enjoy smooth audio and video streaming experience with any data packages and the internet connection of your choice.
14. The Weather Network
---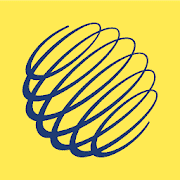 The Weather Network is an all in one hub for your daily inquiry about both local and international weather reports. It is as informative as any weather TV channel and works well in all the capable Android devices, both on your mobile devices or on your living room companion if that is Android-based TV. It is presented in a very compact and beautiful overall user interface for better user computability no matter the age group differences.
Important Features
It provides real maps, weather reports, and updated alerts all the time.

It is equipped with a widget that is fully customizable if you own supported devices.

You can check out news and video playback about current weather conditions on your TV with this app.

It provides smart statistics and graphs about weather and climate conditions all over the world.

It provides exclusive weather report streams from the Canadian weather report channels.
15. Tubi
---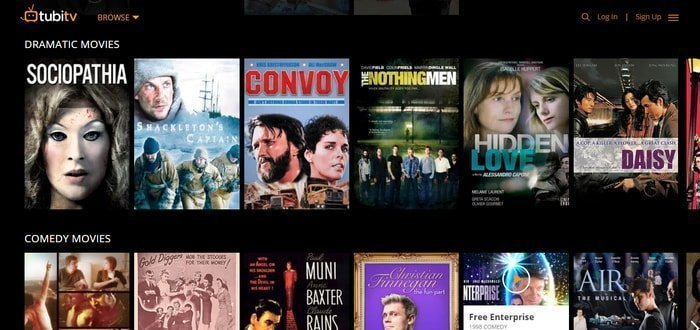 Tubi is one of the best Android TV apps that can be a great solution for your leisure time. This is an all in one type of entertainment hub where you can watch different videos and shows online. It provides personalized suggestions and regular updates of new movies, TV shows, online casting and many more. You will find it very organized and provides genre-based lists along with smart search options for a better experience.
Important Features
It provides you with the opportunity to enjoy a lot of videos, movies and shows mostly free of cost.

It is equipped with online TV services where you can enjoy many shows of your own choices.

New high definition quality movies and shows are always there and you can watch them for free if you explore smartly.

It provides you with a legal portal where you can watch different shows and hear the latest released music and soundtracks for free.

It works great on big-screen TV sets as well as synchronizes with mobile devices and other platforms such as PlayStation, Xbox, Roku devices and so on. 
16. Steam Link
---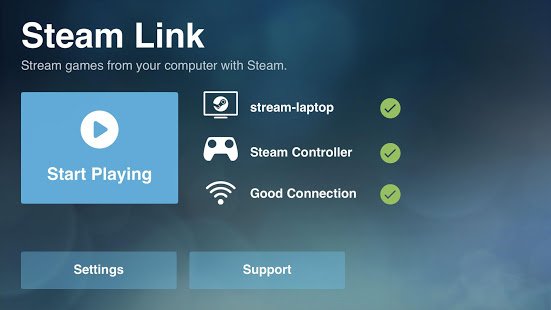 Say hello to this awesome Android TV app, Steam Link. It is widely used for gaming with more excitement. You can now connect your Android device on desktop and experience awesome gameplay. All you need to do is just connect the internet and the computer on the same router. First pair a steam or a Bluetooth gaming controller on your Android phone and then connect to a desktop using the same network. The app is now more developed and your gaming will be smoother with a steam link.
Important Features
The app is made with high-quality technology.

You will get a regular update where you will get all the bugs fixed.

There was a steam touch control button which was kind of irritating. This button will not be visible now when the controller is disabled from the device.

You will face no lagging or other problems.

You can also report any problem to the app developers.
17. X-plore File Manager
---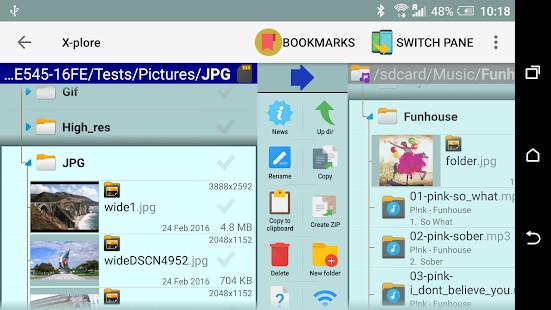 You must be familiar with this super cool android app, X-plore File Manager. Don't worry about the files on your device. Easily check out every detail of every file with this file managing application. There you will also get some other advantages. You can share files with other devices using a WiFi network. It will show you apps according to the highest or lowest consuming spaces. You can also get back up using this file manager. So keep your files safe and secure and use your phone smartly with this app.
Important Features
Happy to know that the dual-pane tree system is available. You can explore two folders at the same time.

You can mark the favorite folders which will appear very soon.

You can view images with a fast image viewer. 

Using Bluetooth/WiFi you can also share files.

You will also get advantages like USB OTG, zip, apk viewer, PDF viewers, etc.
18. Google Play Music
---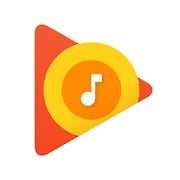 Google Play Music is undoubtedly one of the best music apps. Listening to music has always been fun and it will be for enjoying with Google Play Music. This app offers you so many features and lets you make a collection of 5000 songs. You will also get a suggestion of popular and new songs according to your taste. So don't wait for more. Download the app now and have great music time.
Important Features
You can create a collection of 50000 songs.

Download any song on your phone and listen to them offline.

It doesn't take much space but gives so many advantages like free music player, smart recommendation, etc.

It will let you discover new podcasts and also let you subscribe.

Add supported free radio is also there for you.
19. Archos video player
---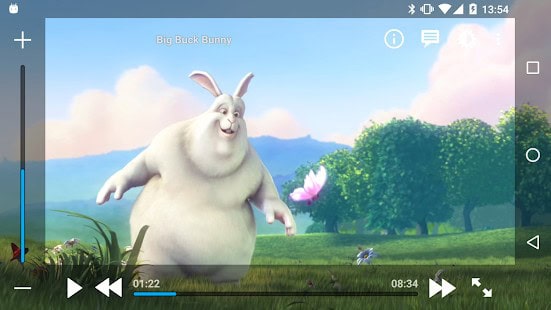 Looking for a super cool video player? Archos Video Player is the best one for you with so many exciting features. It is also a TV-friendly app. You can also play the recently played videos easily.  You can also browse dramas, movies, TV shows and others. It is also an Android TV app. You will also get the search option for subtitles and download videos. Not only these, there you will find many more in this app.
Important features
With this app, you can enjoy videos from external USB storage, computer, NAS, and others.

Happy to know, for weakly encoded videos there is an audio booster option.

It supports folder browsing and there is a private mode option. (There will be no playback history on during private mode)

You can browse different TV shows, movies, videos, and others.

The is also night mode option available which will automatically adjust the sound level.
20. Wake On Lan
---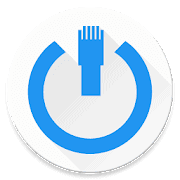 This is another helpful app if you want to automatically wake up your computer. This app offers a very good option to wake up your computer. Now one click widget is also available. Make sure the phone and the computer are connected via a WiFi network. Sometimes it only works when the laptop, the device is in sleep mode. But for some devices, it will work even if they are in power-off mode. I think if you are searching for this kind of app, Wake On Lan will be the best choice for you.
Important Features
There is a one-touch widget available now.

As there is CSV Import/Export option available, you can easily share the list of devices you use.

Automatic update option is also another advantage.

You can wake up your laptop/computer from sleep mode, sometimes from a power-off mode.
Final Thought
---
To make your decision of which app or apps you should give a try on, is totally dependent on your needs. You must be well aware of them. If you need something for entertainment then you can try Netflix or iFlix. To use just to play videos, you can try VLC Media Player or MX Player. ES File Explorer or Google Drive will be good to secure your files and document. Also, there are apps for news and stream. So, I hope, you won't get it problematic to find some best Android TV apps. 
Let us know about which one you have chosen to install. Also, inform me if I have mistakenly left anything important. Thank you a lot for staying with us.