Many mobile companies are now developing their technology to compress the heavy use of smartphones and converting them into the wrist smartwatch with all the features of an android phone. Let's just imagine; you just brought a brand-new android smartwatch for yourself from an electronics store. Now the matter is, you must know how to utilize a smartwatch through the Android wear apps. A user of a smartwatch finds a great helping hand with the android wear apps. From getting the phone's update to do other android mobile functions on your smartwatch easily by syncing your devices with the smartwatch apps.
Best Android Wear Apps
---
Not all wear apps are built to give you only phone notifications. Some wear apps will provide you with the daily functions to do; some are for fitness and health stuff; some may be having cool features for entertainment.
Even Apple watch company has limited wear apps in the iOS cloud store, but in the google play store, you will get hundreds of smart wear apps for android devices and wrist bands. So, let's begin with the topic of the top 20 android wear apps for android phones and smartwatches.
1. Wear OS By Google Smartwatch
---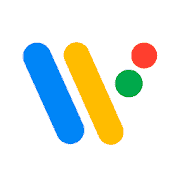 Hang on, and let's meet the most popular wear app for an android device. It is the first and most advanced features android smartwatch app developed by Google. With this app, Google assistance will help you get android content, and many more features are available.
Like it helps to sync your google account data, control your smart devices with your wrist band, read messages, notifications, and similar stuff through the watch screen, and many more things. All you just need to install this wear app onto your phone, then connect with your smartwatch through this android app and enjoy the rest.
Important Features
Google assistance will guide you with the top features and useful shortcuts with this app on your phone.

This app helps to divert into your watch to get an instant reminder of your phone bar or screen notification.

Track your heart points and step goals toward the health progress and functionality of your body.

Stay more focused and motivated with the health guide to earning badges from achieving multiple daily tasks.

Personalize your watch theme and express more the watch display with cool watch faces from the app.

Don't miss seeing the upcoming meeting or any important events with this smart reminder from your wrist.
2. Galaxy Wearable (Samsung Gear)
---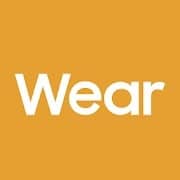 Most of the Samsung galaxy phone users get a comfortable experience using this wear app on their phones. You may have any supportive smartwatches or gears regarding your Galaxy phone. Now you want to listen to your favorite music or see any tube videos on your smartwatch.
To use galaxy buds or any galaxy gears, you must have to allow this wear android app in your phone. Following the steps, first, you need to install this android wear app into your device. Then pair both of the devices via Bluetooth and, finally, monitor the whole android functions from your smart wrist gears.
Important Features
From this android watch app, you can get to connect or disconnect with your android galaxy smartwatch.

Update the system software of your smartwatch and load any apps into the watch with this supportive app.

Download or manage any android app of a Samsung gear with this wearable application from your galaxy devices.

Make your suitable alarm setting with this app. Choose the reminder time and ringtone base on your preferences.

Find the lost Samsung gear easily with the app, as this super cool android watch app always tracks your gear.

This wearable gear app doesn't support any kind of VR-type device or 360-degree gadgets to connect with your watch.
3. Mi Fit
---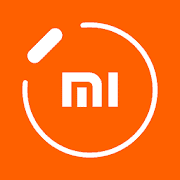 Let's allow your android phones to build your health and helps to boost your daily working activities. With this idea, Xiaomi presents Mi Fit bands and Mi Fit android app, which helps you to track every single moment of your daily life. As a health carrier, this Mi Fit wear app will construct detailed information about your daily workout and sleeping hours on your android phone.
From personalize your daily routine to keep you in a healthy track, this genius wearable app is best for you to achieve your health goals and set your activities. You can share your health status with your social friends for more motivation.
Important Features
There are different segments of your daily exercise types like walking, running, and cycling in the Mi Fit wear app.

Get the finest report of your daily sleeping hours, blood pressure rate, and weight status in one place.

Step by step completes all the target goals and level up your Mi Fit personal profile with an excellent status.

See the weekly data of your sleep and workout from your phone and compare the progress in the statistic chart.

You can get an accurate burring rate of energy calories from your daily workout while wearing the Mi band.

To do basic stuff like pick up calls, read texts, and use a phone camera, this app helps pair up the gear.
4. Yoho Sports
---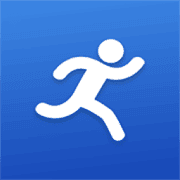 For an athlete, this android wear app will be best for upgrading his/her daily sporty mode. This unique wear app is basically for lead generation people who are concerned about their running health conditions. This is not just a band wear app that gives you only the UpToDate information about your daily activities.
Physical strength is also an observing tool that gives the body's strategic report on your android device. You can adjust a suitable smart alarm based on your daily routine for day to night activities. It also provides great support while you are jogging or doing physical exercises on your own.
Important Features
This watch app gives the total counting of your walking and traveling miles in the pedometer section.

It has an active tracking system for your set up targets on workout or footsteps to complete at the time.

Set up your health routine goals daily, weekly, or monthly to keep up your sporty mode.

Get your favorite alert ringtone to notify you and turn on the watch vibration mode in the setting menu.

Let's introduce the smart alarm to catch up on all the events or working schedules to do from your phone.

Count your daily sleeping statistics, and it helps you monitor the perfect sleeping timing on the bed.
5. Huawei Wear
---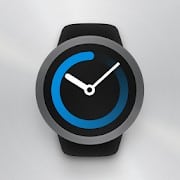 Huawei smart gear users find a great helping role with the support of this android wear app. To get better performances and a convenient user experience, you may be lucky to have this app in the play store. The Huawei smartphone users can use this and require devices up to the android version of 4.4 users to install it for free.
Download the wear app, then pair it with your digital watch or Huawei smart band. Let the wear app sync your android phone contacts, internal app storage for attending calls, read messages, and doing more things.
Important Features
This wear app helps pair with multiple androids supported wear gadgets of the Huawei brand into your phone.

Keep the health information of blood pressure rate, burned calories, and distance meter on the app's fine line.

Share your progress health data and overall task achievements on Facebook and other media friends.

Manage the basic items to get an update from your android phone to the digital watch with this wear app.

Enjoy this watch app with its eye-catching, beautiful dark surfaced theme on your android phone.

Inside of this wear app, you will get the full configuration setting of your paired android smartwatch.
Download
6. Amazfit
---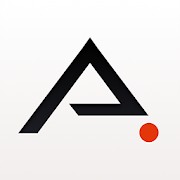 Keep your healthy life fit and make it more comfortable in a smart way. This Amazfit smart wear app will drag you into a new good-looking interface inside of this android app. Get to know about your heartbeat rate and blood flow counting easily with this amazing gear app.
The specialties of this app are, it provides fair and clear detailed information on the screen. It looks dashing when the statistic shows in a graphical format, and some form is to show in a 3D way. You can enjoy your many upcoming events to get reminded by put all the dates in the phone wear app and enable the smart alert system.
Important Features
Automatic built-in-GPS for your phone to find the lost smartwatch through this android wear app.

It is featured for music and default camera control setting of your android devices with your watch.

Potential run tracker app to capture the distance, heartbeat rate, miles you have covered, and moving pace.

Set your running speed into this watch app to cover up the task based on your strength.

The 3D home page surface of this wear app will amaze your mobile view and set your mode like a professional athlete.

Capture the daily movement record and collect all the necessary data regarding the health issues.
7. Fastrack Reflex
---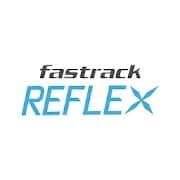 Let's welcome your fitness buddy on your phone. This super-duper wear app is ready to surprise you with all its epic and outstanding features. It records every possible detail of your footsteps and calorie burning, from tracking the walking miles to count down your steps.
Gear up with your Fastrack smart reflex, raise your level and earn badges from daily activities. More or less, it will provide you with a full specification and customize set up goals to keep you fit. Don't worry about your daily achievements; this cool app will remind you when you forget to complete the daily physical stuff.
Important Features
The hand reflex app will give you reminders from time to time not to sit for too long.

Chose the intelligent solar timing to identify the day or night hours with your wrist band.

Have control over call notifications, and get access in the phone camera with this wear app.

Turn yourself for doing basic exercises and set up your healthy routine for a daily workout with the help of the app.

Monitor your heart rate with the auto-detecting tracker of your smartwatch band in an android phone.

Get connected with your Fastrack reflex usage fitness buddies and share your achievements with them.
8. Lefun Health
---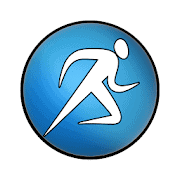 Why not you just put your stress on health issues to us? Lefun Health is ready to warm up your working routine in a self-manner based on a daily schedule. Like no other wearable app will be as accurate as this android smart watch app to surf the result on your phone.
From Heartbeat checkups to blood pressure measurements, all the basic stuff can be done through this app. Probably like other smart wear apps, this android app also emphasizes your android phone about all details of your regular walking tracks too. So, learn a little bit more about personal health status with this.
Important Features
On the new update, the function of the blood oximeter has been added in this android smartwatch app.

Get good compliments and comments while you are done with your daily campaign to become more fit.

This wearable application brings full detailed information about your working movements with the actual timing also.

This app records your previous data of workout and provides a trend summary in a line graphical statistic.

Observe your data history from the personal profile and learn your health improvements with the phase of the app.

In a word, a time tracker and a great notifier app that operate multiple functions for your android phone.
9. Fossil Hybrid Smartwatch App
---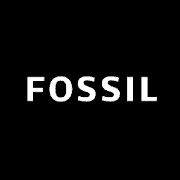 One of the most popular watch brand names is Fossil, and Its hybrid smartwatches are also very favorable to Fossil lovers. So, to use a Fossil smartwatch definitely, you will need a wear app to connect with your android phone. You can do all the necessary work through the watch with the help of this wear application.
Customize the functional buttons and make a suitable setting of your Fossil Smartwatch with this app. Inside this app, you will see an elegant classic look and very handy default settings, but you can customize the theme and settings later.
Important Features
Watch your daily activities start and health improvements in the Fossil smartwatch app's active data dashboard.

Make customize the button with that assign to setting many functionaries and options for your Fossil hybrid wristwatch.

Turn on the notifier of this app and pair it with the watch to see who is calling or texting you instantly.

Make this watch app as your smart device manager for android's operating updates and download or install any apps.

The white background will make you impressed, and the elegant theme will give you a user-friendly context.

Perform as an active sleeping tracker to control or manage your perfect sleeping time with this application.
10. Wearfit
---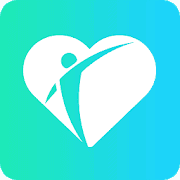 Get an intelligent partner for your regular workout routine on your phone. To maintain and restore your health, this genius android wear app will show daily progress and schedule your activities. You just have to pair a smart gear or band with this wearable app in an android phone.
It will give you 24-hour observation services of your health conditions and overall physical report in the mobile display. With all the basic features of medical activities and tracking your footsteps, this app is also very useful to drive important notifications to your digital watch. You can check those later.
Important Features
This wear supportive android app adds information about essential health checkups of your body by connecting a wear band.

Get one key measurement of every possible detail of blood pressure rate and blood counts for 24 hours.

Make the setting for the daily consistent practice of workout and get apps notifications on the smartwatch or android gear.

Read daily exercise blogs and other relevant health tips from expert physicians and trainers in this watch app.

Compare your blood oxygen level, fatigue, and other related health topics with a healthy average rate in diameter.
11. Smartwatch Sync & Bluetooth Notifier
---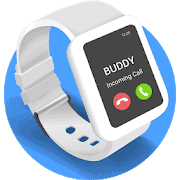 Always stay up to date and keep an eye on what is happing in your mobile using this wear notifier android app? It is very easy to maintain and not so difficult to pair with your Android wearable gadgets. Fast notification alert maker and almost allow every social app's notifications to show on your hand smartwatch.
With the help of this app, you can switch to camera mode on your phone. You can click photos instantly with any screen tap, play music, and read text messages too. This wear app can be paired with most of the china features smartwatches or gear devices.
Important Features
Different types of colorful theme bars will delight your user experience from your android phone.

Always get up to date with your phone what is happing from your wristwatch when your phone is in sleep mode.

Customize your app's notification setting according to your need. Only allow important notifications to display on the watch.

Get some video guidance and user instructions about this app from the support center with community policy.

The main fact is, this wear app allows almost every smartwatch and wrist band to work onto it.

No pop-up ads are allowed to disturb you in this best android wear app on the home page.
12. MiBand 4- Watch Face for Xiaomi Mi Band 4
---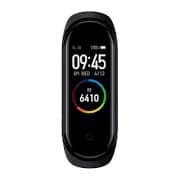 Mount to see your Mi band with many cool watch faces. This wear app was designed for the Xiaomi Mi Band users to decorate the band display. Get hundreds of screens faces for the band display of your favorite anime and cartoon characters. There are lots of default watch faces that are available to use.
Not only some limited existing watch faces, but you can also download or purchase many free or paid band faces from the internet. Easy access to the store to download and sync any face to set up the wear app with any of your android mobiles.
Important Features
This android watch app has some incredible color themes for the home and other side pages.

From this app, get different categories, the full specification, and overall details of an individual watch face before download.

Share your favorite watch faces with your Mi band community allies and get some unique faces for free.

Filter your search more specifically to collect your watch faces based on your taste from this wear app.

Get the author or publisher link for more of their creative watch faces to download for your Mi band.

Choose the preferable languages along with your watch faces and set them on your wristband.
13. Notify & Fitness (For Mi Band)
---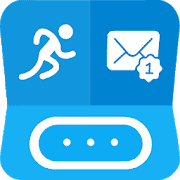 This new Mi Band notifier wear app is totally perfect for your android device. This app supports most of the versions of Mi Band and also very compatible with any android device. You might be wondering why this app is given in this list as Mi band has official fitness and notify wear app for its users.
In short, this cool app is very helpful for daily working activities with different health widget items. You can also make customize reminders and alarms at your suitable timing. Get smart note alert for different tasks and help as a reminder on any future events.
Important Features
The best part is this app has an anti-loss phone feature that tracks every movement while you are outsides.

You can customize app widgets, customize alarms, notification alert systems, and much more cool stuff.

Get the fine details of the workout summary, heart rate, the counting of your steps, and the stoppage point in a map.

Tasker supports SmartWare app for any android devices and gets the remainder of your to-do list.

Make 8 special alarms for any setup goals and reminder notes with different types of alert tones.

Display support Mi band can have the feature of showing contact names or pictures with this wear app.
14. Step By Step- GPS Watch, Child`s Phone Tracker
---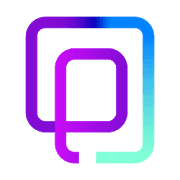 As a parent, you might always be get worried about your children. This is an application with this; you can monitor the location of your children and ensure their safety. No matter where they go, you can always keep an eye on them. This smart app helps to track the GPS of your baby's current and previous locations.
With this app, you can directly chat, make a voice call with your loved ones, and easily locate their destinations. To avoid unwanted and pandemic situations, your children can reach emergency contact from their android phone with the help of this wear app.
Important Features
The SOS button is really good for your children to make an emergency call to your number.

You can check the timeline of the route, the history of the time they spend outside, and the places they have visited.

Get instant beep notification and alert of watch removal from the hand of your baby on your phone.

A surrounded voice can be heard clearly through this watch android app from your children's hand gear.

GPS locator will notify you if your child goes out of the GEO Zones or your set-up areas.

There are video tracking options, too, so you can keep an eye on your loved ones where they are heading.
Download
15. Fitpro
---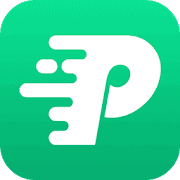 Like other wear apps on the play store, this best smartwatch app is user-friendly and very compatible for any android device. To use this app, you will need a fine smartwatch and then pair it up with your android phone via Bluetooth. In this wear app, you will find out the latest tracking system for body functions and keep the pentameter to collect your daily activities.
It sets your daily goals to achieve and helps to step forward in the next stage. Basically, you can call this android app your personal trainer or guide to maintain a healthy life.
Important Features
A built-in pedometer tracker is available to see the location for your android phone and smartwatch in this wear app.

Stand by for 24 hours and Keep active all the functions of your android wear or Fit band.

This app has a built-in sensor detector to measure the human blood pressure rate, blood cell, and calorie counting.

Make the time-lapse and display the function of a stopwatch by using a watch gear on the phone.

Manage the sleeping tracker, and by monitoring your history, this app sets up a compressed schedule to avoid unusual sleep.

Synchronizing data from your phone very easy to pair up and get the other useful app notifications through this wear app.
16. Watch Droid
---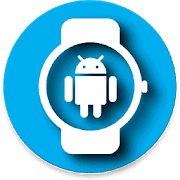 Make your small screen more dutiful with this wear android app. you can use this app in both your phone and smartwatch at the same time. This app helps to work on both of your devices, so you can rely on your smartwatch to make or reject any call without touching your phone.
All the notify functions are available so that you can read any notification that comes to your phone from the watch. With that, other tools can be done from both of the devices. But make sure you have a stable connection between your digital watch and android phone.
Important Features
Connect a smartwatch with this wear app by using a QR scanner from any of your android devices.

Draft some message temples for your rejected calls or any quick response on text messages from your watch.

Get some watch management tools in this app like a remote camera controller, find my phone option, and share your file.

Customize the keyboard and resize the text of your smartwatches in the setting option of Size of Text.

Set up the theme of your own choice and can increase or decrease the size of the user button inside of the watch.

This wear app has a GPS tracker that can navigate your places and steps to sync with the google map.
17. VeryFitPro
---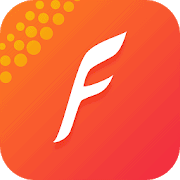 A fundamental feature of this wear app is, it gives an accurate result of your body fitness. With the help of your wristband or watch, this fable app will provide the weekly data of your activities. Though it might not be useful cause it also provides daily information.
But imagine with the weekly report you can learn your fitness gestures and improvements. This app allows social apps to connect with your smartwatch and make instant reminders for any upcoming notifications. Like every android wear app, this one also has a cool wrist sensor setting, which can change according to your need.
Important Features
The services of special sedentary alert, clock alarm, and SNS alert on your watch provides by the wear app.

Monitor the sleeping hours for daily or weekly results and compare that with the average diameter.

Add the timer of daily deep or light sleep hours and set a target of daily walking steps.

Turn on the sensor set to get connected with your body impulse system from your smart gear.

List the app details in the top of the activity section in a colorful bar and the battery details of your gear band.

Record the graph chart of heart rate or blood cell counting, and you can restart the chart for the new database.
Download
18. Fundo Wear
---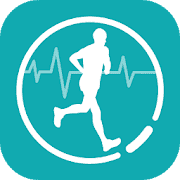 To get the convenient user experience of the smartwatch, this wear app presents great basic combined uses of your android mobiles and watches. The integrated application data can all be found in this app's home screen. A complete and unified experience of your smartwatch gets this android wear app into your phone for free.
Though this app allows some required brand watches to use, the users still find great benefices with this wear app. From your physical terms to do activities, all status can be collected with this android app. To control your watch camera and click photos, this one is best on our list.
Important Features
Allows real-time push messages or flash messages of the contact on your smartwatch through the Fundo Wear app.

Make a Baidu voice query command from your wrist gear or smartwatch to make a call and search any contact numbers.

Set up your motion steps challenge or calories burned rush challenge for daily activities from this one.

Simply activated your mode to sport from sleep mode and reverse the mode when it's a time of sleep monitoring.

Get a weather icon with details of the city or local residents on the wear application on the phone.

The trajectory of navigation of smart the google map tracker to find out your previous and recent positions or stoppage points.
19. Smart Wristband
---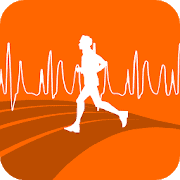 Smart Wrist band wears app is one of the best supportive applications for your android hand watches. A smart band like S1, S2, and S3 are compatibly good for this wear app. Some auxiliary functions like making calls or text, read or scroll notifications, and smart calendar reminders from your band, can all be possible with this app.
See the latest or old data history of your basic exercises in the user account. Share your health progress and let your friends know that you are fit to go. Don't worry about developers' ads, as it doesn't show pop-up-ads on the screen.
Important Features
User assistance from this android app will guide you with every possible working activity through your phone.

Refresh the data of moving steps, miles you cover, and other health performance in this smart app.

Measure the body weight and the heart rate with the help of this app to find out your body preferences.

Find out wristband tools setting, remote control system, and other exciting stuff in the default setting menu.

This android watch app gives the sedentary alarm, female reminder, call alert, push text notification, and other customize alarm settings.

In the sport mode, get a different type of exercises like jump rope, treadmill, jumping jack, and sit-ups to do in time-lapse.
20. Skagen Connected
---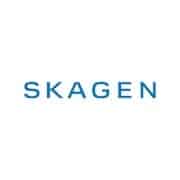 A cool and classic design interface wear app is Skagen Connected android app. It has limited features, but the basic functions are way to better than the other normal fit apps. It counts the walking steps, mileage data, and sleeping hours while wearing your wrist band.
Let's manage your working activities, smart sleeping hours, and set a daily to-do list through a reminder with this app. You can also connect your basic mobile apps with this and get the notifications onto your wristwatch. By enabling 'Unlock my phone' settings on the app, the screen can be unlocked with your voice command.
Important Features
Make customize default set up and select the button to choose options for your wristwatch.

A simple step counting meter syncs with your smartwatch to record the daily data from your motion watch.

Provides the information of your sleeping hours, the awakening hours, and the working hours you go through for a day.

This app also stores the data of your drinking habituate and the amount of water you consume daily.

Control your phone camera, text messages, social push notifications, and receiving or reject calls with a quick text.

Set up daily tasks and, with the time, push yourself to increase the goal for a weekly or monthly basis to enjoy the achievements.
Finally, Insight
---
Till now, you have already figured out that in this content, we discussed some of the best wear apps from the play store. Almost all the watch apps are free to install into any of your android phones. But the matter of discussion is what wear app will give the best performance for your wear gadget.
It is better to use one particular app for one single smartwatch or smart band. So here, we compress the list much shorter for you. Now you can select your best preference smartwatch app to download without any hesitations on any android devices.
Every wear apps have similar basic functionalities, but some may have more features or unique abilities that distinguish them from other apps. Depend on the brands, some companies instruct to use developers to wear apps for particular smartwatches. But most of the china or local brand smartwatch is allowed to work on any of the android wear apps.
From the user ranking and my personal experience, the bias choice will be 'Wear OS by Google Smartwatch and Yoho Sports' for any android smartwatch as both of the apps has all the great functions, at least what we need to use for a wrist band.