Gaming companies have produced special games for Playstation which are not often available for Android. So, it has become a great problem for them who love to play new and updated games but cannot afford a PlayStation. But technology doesn't stay silent and has introduced us to new technology. It is the PSP emulator. You can easily run your favorite PSP games on your Android device using this PSP Emulators.
Best PSP Emulators for Android
---
Here, you will find 7 innovative PSP emulators for Android. So, whatever devices you are using, you can use it if it is compatible with the PSP game you are going to run. So, just read out the important features to understand the specifications and choose the best PSP emulator for your device.
1. PPSSPP – PSP Emulator
---
Meet the most popular PPSSPP Emulator for Android, PPSSPP – PSP Emulator. To run all the exciting PSP games on your Android device, getting an emulator like this one is quite tough. It is easy to use with a hassle-free process. Also, it is free to download and use. But to get the premium version, you can use PPSSPP Gold.
Important Features
You can play PSP games that support the capability of your Android device.

This app is totally charge-free.

You can turn your phone games into ISO and CSO files using this app.

Using this app, you can store PSP games in your storage like SD cards.

Running PSP games using this app is really very easy and quick.
2. PSPlay PSP Emulator
---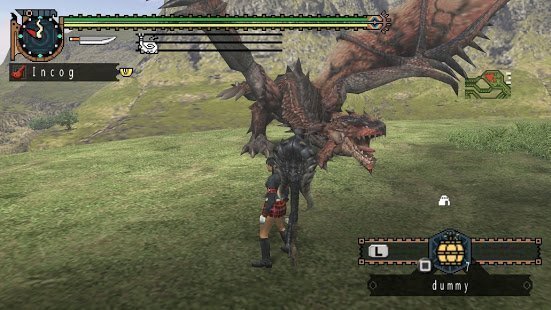 Are you looking for the most advanced PlayStation portable PSP Emulator for Android, then try PSPlay PSP Emulator. It is available in Playstore, and you can install and use it for free. Again, there are lots of handy features of this app. Moreover, it is very easy to use it on any of your updated Android devices. I have added the specifications for you.
Important Features
This app is better to ensure the best performance.

It enhances the rendering capacity automatically.

It provides complete control over the screen.

It provides a strong networking system to support your gameplay.

Let you use any of your device supportable hardware controllers.
3. Rocket PSP Emulator
---
Emul World Limited has presented one of the best PSP Emulators for Android. It is Rocket PSP Emulator. It is free, and you can use it to run any of your favorite PSP games. Even, for many of its users, it helps to have the same feelings of the PC PlayStation games. However, you can watch over the features of this app before taking your decisions.
Important Features
Advanced technology is used to ensure the best performance.

Let you run the PlayStation games with no time and network problems.

It goes well on both low-end and high-end devices.

It includes ISO, CSO, and cool ROM formats.

It includes a beautiful theme and sound effects.
4. DamonPS2 Pro
---
Those who don't like to make any compromise and want to enjoy the full function emulator, DamonPS2 Pro PSP Emulator is for them. To get all of it, you have to pay a very little amount of your money as it is not a free app. But it is also true that it works better than any other free apps. Features that this app includes may be absent in many of the familiar and best PSP Emulators for Android.
Important Features
It is the fastest PSP Emulator in the world.

It can run 90% of total PSP games like war games, racing games, and so on.

It is free from any kind of advertisement.

You can try it as a trial for free for some days.

You can use every cheat code and gamepad.

You can also any PSP memory card to store your favorite games.
5. PSP Emulator Pro
---
Let's meet another great PSP Emulator for Android, which will always be your companion to provide ways to run your favorite PSP games. It is the PSP Emulator Pro. This app with the most advanced technology will let you enjoy almost all the PSP games with a great networking system and speed. If you are interested, you can look over the essential features of it from the below list.
Important Features
Let you play PSP games with very high resolution and speed.

It runs well in any updated smartphone and tablet.

It ensures a very high definition of gaming graphics.

Very few powerful games may not run if your phone specification is lower than its interface.

All the essential features you will need to have an exciting PSP gaming experience.
6. Rapid Emulator
---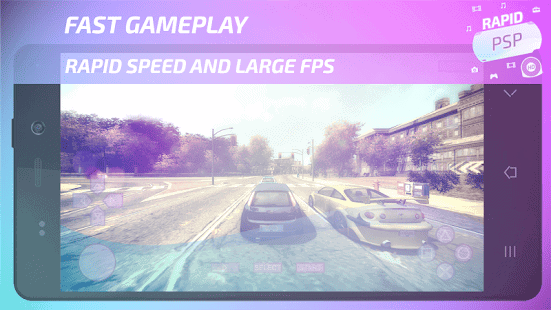 Now you can get or source the PSP games from anywhere and play flawlessly on your phones with Rapid PSP Emulator. It lets is very to use, and the best part is, it does not clash with game file sourcing. You don't need to buy a PlayStation portable to run Sony's premium titles. You can play almost all the PSP games on your mobile devices at any time from anywhere. It provides beautiful graphics rendering and comes with a simple interface for better accessibility.
Important Features
It supports a lot of game controlling input variation and works with most of the 3rd party controllers.

You will rarely find any compatibility issues with this app.

It provides high-quality sound and mind-blowing in-game graphical performance.

It supports all kinds of file formats and offers platform-based supports.

It doesn't include any PSP ROM, ISO, and others natively, so you will have to download games manually for the console devices.
7. PSP Emulator – Ultra Emulator for PSP
---
You can play PlayStation portable platforms game in your mobile devices just like playing in a PSP with PSP Emulator – Ultra Emulator for PSP. It is one of the open-source apps with fantastic graphical performance. It supports almost all the games, but it depends on your host devices. The system interface of this emulator is user-friendly with lots of useful features.
Important Features
It offers HD gaming performance and improved textures depending on the device configuration.

It lets you have the gameplay experience of the real PSP devices.

It supports online gaming sessions and lags free gaming experience.

You can easily save and load your in-game advancement.

It supports multiplayer options using Bluetooth connectivity and also supports custom game controllers for convenience.
Final Verdict
---
It is now totally upon you about which app you are going to try. Hopefully, you have understood the specifications of all these apps well. If you want to try any app with a premium version, then try DamonPS2 Pro PSP Emulator. I hope that you will enjoy playing your most desired PlayStation games using these apps.
Let us know about your experience and questions if you have any. Thanks a thousand times for your support.