Accidents and bad times don't appear after knocking. So, we all should prepare to deal with basic emergencies. For that, learning the first aid ideas is a must-have. But remembering what to do in a particular situation is tough, so we can't take the necessary steps immediately after an extreme situation. It's really a serious problem, and I have an easy solution for it. You don't have to memorize all the first aid solutions if you manage to keep a first aid app for your Android device. If the app is supportive and reliable, you can instantly find the most effective solution in time.
Best First Aid Apps for Android Device
---
PlayStore contains hundreds of first aid apps, and we have already tried a lot of them. But unfortunately, most of them disappointed us with a poor interface, unreliable information, and unclear first aid tips. After using a lot of apps, we found 20 almost perfect apps.
So, here we make the list of those 20 first aid apps for Android that can save your life in an emergency. We also tried to attach the necessary information on those apps to choose the appropriate one for you.
1. Home Remedies+: Natural Cures
---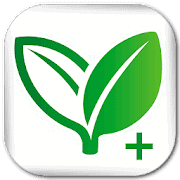 In the beginning, I love to suggest an app that is recommended by hundreds of licensed medical officers. And it is Home Remedies+ by ProThoughts. This app provides tons of home remedies ideas that you can apply in an extreme situation. And to ensure a better first aid solution, this app contains huge information on what to do when you need a first aid treatment. You can also use this app with an internet connection to ask immediate questions and get answers from professionals.
Important Features
You can use an interactive search box to find a particular topic.

When you come across a necessary chapter, you can just mark it as a favorite.

As natural home remedies, this app provides easy solutions using hards, fruits, and vegetables.

You are allowed to submit your opinion and treatment ideas to help others.

This contains sufficient treatment of hundreds of ailments.

It provides a lot of healthy living tips, ideas, and tricks.
2. Offline Survival Manual
---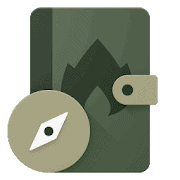 Now, I will introduce you to an app that will provide you with all necessary first aid and survival tips anytime, anywhere. You don't need an internet connection to use this app, so it is highly recommended for hikers and campers. Well, it is the best free first aid app for android, Offline Survival Manual.
In any case of an extreme situation, this app can be a lifesaver. You will get a lot of information about instant actions you should take in any surviving situation and natural remedies for the different common disorders. Still not impressed? Here are more features to impress you.
Important Features
This survival app provides many camping tips like how to make fire, find food, build shelter, etc., like an efficient hiking app.

It contains tons of emergency tips and preparation ideas.

You will find the names and details of necessary medicines that can treat a lot of common diseases.

This app provides you tips on surviving different natural disasters like earthquakes, floods, etc.

It shows which wild plants you can use to make food while camping and which are poisonous.
3. First Aid – IFRC
---
IFRC is a very famous company that has its network over the world on different issues. It also launched a very reliable first aid app for your Android device, and it is also called First Aid. It is a free app that comes with a very simple interface. You can get instant access to all the diseases chapters of this app. This tiny sized app contains information about many emergency factors like common diseases, burn, wound, fracture, etc. Besides, this app offers lots of healthy living tips and tricks.
Important Features
It will provide a detailed and step by step illustration of regular first aid solutions.

This app contains an exciting quiz game that you can try to get budgeted and learn even more.

You can keep some content preloaded so that you can have access to them even without an internet connection.

It provides everyday safety tips and natural disaster surviving ideas.

A lot of first aid ideas are illustrated with video and animation to understand the step properly.
4. Diseases Dictionary ✪ Medical
---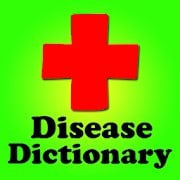 Whether you need to learn about the basic first aid ideas or information about some major diseases, you can rely on the Diseases Dictionary. The best part of this app is the dictionary-like search option that lets you search for symptoms, disease, and medical issues and get all essential information about them.
This handy app may seem to be very tiny in size, but actually, it is not. This app includes a huge store full of medical issues and details. You can use this app anytime, anywhere, and this app doesn't require an internet connection. Let's see what's more it will offer.
Important Features
It contains content on detailed information, including causes, diagnosis, symptoms, risk factors, treatments, and similar to a lot of major and minor diseases.

This medical dictionary app is highly recommended for the nurses and security teams as it contains reliable life hacks.

You will find a lot of medical reference books in this app.

A pharmaceuticals dictionary is there to provide you information about different medicines.

An interactive search engine will find any disease you want to learn about.
5. Self Cure Home Remedies for Disease and Illness
---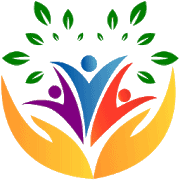 Bull Laboratories launched a very supportive home remedy and first aid app for Android, and I must recommend it. Well, we call it Self Cure Home Remedies for Disease and Illness. This app gained popular overnight as a very reliable provider of many remedies for different disorders and diseases.
The developers of this app believe in natural remedies for common diseases. So, they found out the most reliable home remedies and gathered them here. They also designed this app with a very user-friendly interface so that anyone can use it. Let's see what's more this app will offer.
Important Features
Around 1400 remedies of different major and minor diseases are described in this app.

The full-featured option of this app is free, and it doesn't contain any commercials.

With an internet connection, you can join the huge community of this app and get suggestions from the experts.

This app is developing continuously, and so you will get features regularly.

There is a herb section where you will find over 120 commonly used herbs for natural remedies.
6. First Aid and Emergency Techniques
---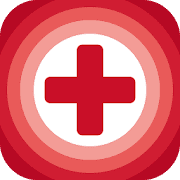 In an emergency, you cannot go to the hospital instantly, and so, your first aid knowledge can be the lifesaver. As a sincere citizen, you should have sufficient knowledge of it too. To learn the best instant aid and remedies, you can try First Aid and Emergency Techniques.
Just some texts of the described first-aid solution may not make you understood. To show you all the steps and techniques clearly, this app contains an image illustration. Here, you will find tons of emergency issues with their respective solutions.
Important Features
A lot of major and minor conditions are illustrated here with sufficient information.

You can see symptoms, treatment, and remedies for different diseases.

This app contains different diet plans, including all necessary information about the ketogenic diet and military diet.

A straightforward interface with a better-organized homepage.

It contains a lot of outdoor hiking and camping time first aid tips and tricks.

You can make an emergency call using this app and see the direction of nearby hospitals.
7. VitusVet: Pet Healthcare App
---
If you are a pet lover and have your pet at home, this app is a must-have for you. Well, VitusVet is a pet health care app developed for a huge community of pet owners. Pets cannot talk, and so, you cannot find their problem so easily. But there are some symptoms they show when they are ill.
This supportive app will tell you everything about pet diseases. You can easily check a disease by its symptoms. Also, you will find a lot of first aid solutions for pets in case of an emergency.
Important Features
This app includes a log chat to monitor your pet's health, and you can add different information about it to check regularly.

There are various sections for different pets like dog, cat, bird, rabbit, snake, etc.

A lot of information, tips, and tricks are there about pet's healthcare and food.

You can check natural remedies for common pet diseases and lots of first aid ideas.

When you use it with an internet connection, you can get attached to other users and get suggestions.
8. WebMD: Check Symptoms, RX Savings, and Find Doctors
---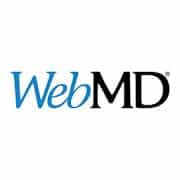 If you ask anyone what's the most popular healthcare app, a big part will go for WebMD. It is a general healthcare app that contains huge information on first aid solutions and home remedies for different common diseases. People mainly use this knowledgeable app to learn about different diseases and also to get professionals' suggestions.
This app is handy, and anyone can use it. The interface contains all the folders with a noticeable image. You can easily learn about emergency life hacks from this app.
Important Features
If you are not sure about the disease, you can input the symptoms to learn about it.

It is a 100% free app with no in-app purchases.

WebMD RX is part of this app that has a partnership with a considerable number of chain pharmacies.

Integrated medication reminders will help you take your medicine on time.

There is a huge stock of medicine details, and so you can check the side effects, use, and facts of any drug.

The network of WebMD is vast, and it will help you find out the nearest hospitals and medicine shops.
9. Quick Medical Diagnosis & Treatment
---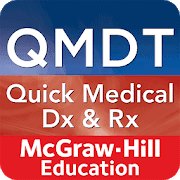 You don't know when and how an emergency will appear, so you have to be always repaired. To provide you with very reliable emergency access, MobiSystem comes with Quick Medical Diagnosis & Treatment. This is designed with a very minimal interface. An active search engine will be there to help you find a particular disease.
Once you find a disease you want to learn about, it will show you a chapter containing the symptoms, treatment, remedies, risk factors, and other necessary information.
Important Features
This app contains information on over 950 different types of diseases.

It collects information from the most trusted medicine text, Current Medical Diagnosis & Treatment (CMDT).

You can find a disease by inputting the symptoms in the search box.

A good number of medical officers are developing this app to make it more versatile.

A quick translation button will help you translate the information into your mother tongue.

You can use this app in an emergency without an internet connection.
10. First Aid Guide – Offline
---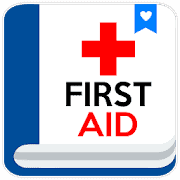 When you are in an emergency and want to learn about some first aid information, you may not have a stable internet connection to search it on Google. In this case, a first aid app for your Android device that works offline can be a life-saver. Try the First Aid Guide if you think so. Fardari Studios also brought this app for the same purpose.
Though it is an offline app, it is full of essential first aid information. There is a very interactive menu that contains a good number of emergency issues with solutions.
Important Features
There are lots of emergency remedies that are described with pictures and step by step illustration.

You will find a huge number of first aid solutions with available ingredients.

There are some chapters, including basic diseases' symptoms and information.

You will also get emergency tips and hacks like what to do while it is a flood or earthquake.

An integrated search button will work well to find essential content instantly.
11. Natural Remedies: healthy life, food, and beauty
---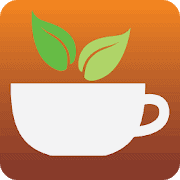 Let me introduce you to a little bit of a different app this time. You may not have all the first aid accessories and medicines right beside you. Natural remedies can be a great alternative in this case. So, to learn about different home remedies, you can try this app, Natural Remedies.
It is the perfect handbook that discloses home remedies, healthy living tips, foods, and beauty. This handy first aid app for Android is fast and lets you find whatever you are looking for instantly. Let's see what the important facts it will offer are.
Important Features
This app shows details of different diseases alongside their symptoms, remedies, and risk factors.

It provides a lot of DIY recipes to make natural remedies and beauty products.

You will get many healthy recipes, food charts, and diet plans like an efficient dieting app.

There is a huge collection of health-related tips, remedy tips, and tricks.

It stores a good amount of audio sounds that will make you calm and relax.

You will find a lot of ingredient-based information too.
12. St John Ambulance First Aid
---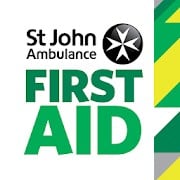 St John Ambulance brings an efficient, fast aid app called At John Ambulance First Aid. This highly comprehensible app is developed to keep the alive through first aid if possible. None should die for simple reasons and out of aid when just some easy tricks can save them.
You will get first aid advice and quick procedures that you can apply in a medical emergency. The processes and tips are provided in highly comprehensible representation. Anyone can use this app and know the first aid techniques without prior knowledge of nursing and medical procedures.
Important Features
Offers illustrated and voiced guidelines for all the first aid techniques.

The app interface is widely accessible with a minimalistic design.

Works smoothly on most Android devices and does not require heavy hardware specifications.

Includes category based first aid advice for quick access.

Users will be able to perform any common first aid techniques just by following the instructions.

Includes emergency contact services within the app.
13. First Aid for Emergency
---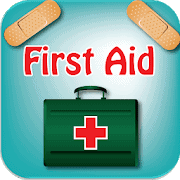 Here is another first aid app for Android by Useful Education. It is called First Aid for Emergency, and it is widely supported on almost all Android devices. This app features a straightforward and familiar user interface. The users don't need to be experts on medical knowledge to apply the first aid techniques provided in the app.
It offers step by step instructions for common techniques when any medical emergency emerges. This is undoubtedly helpful and lifesaving when hospitals and paramedics are out of reach. It should be on your daily device, without a doubt.
Important Features
Offers a highly comprehensive user interface.

Includes most of the common incidents that require medical attention immediately.

Offers detailed guidelines for quick action and suggestions when medical help is required.

Each of the conditions is provided with logical solutions and follow up advice.

You will be able to know if the situation is good or bad for certain complications.
14. First Aid Training
---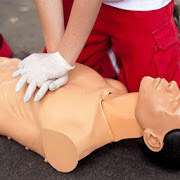 The IT Pioneer brings out First Aid training, a very simple and widely accessible first-aid solution for your device. You will be able to operate it on tablets and phones without any issues. This app offers a familiar app interface suitable for all types of users, no matter the age. It includes all the necessary first aid advice and techniques that might come useful in emergencies.
It is not possible to get medical help immediately in all situations, so some quick tips and techniques help reduce the fatalities. This app can provide quality training to anyone with limited to no prior knowledge of the related field.
Important Features
Offers common first aid techniques with visual guidance.

You will get step by step instructions and training materials for each technique.

Offer a very responsive ecosystem within the app.

Users can access the app in offline mode.

Comes in a lightweight package.

It is free to use with occasional in-app advertisements.
15. First Aid
---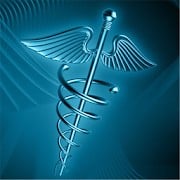 You should always stay prepared for any emergency with First Aid. From the basic idea of body functions to the expert level of first medical aid in any situation, this app has everything you need. Besides having the initial care of the common health problems, you will get help about how to stop bleeding and the procedure of dressing and bandages. You can also check your pressure digitally by using this handy first aid app for your Android device.
Important Features
When you have any wounds in any particular body part like a head, face, neck, etc., this app gives you an instant solution.

It offers treatment to burn injuries or abdominal affliction.

You will get remedies for the injuries caused by climate problems and even toxic chemical elements or other agents.

Here you can find emergency assistance for fractures, bites, or stings in this app.

Aftercare for psychological reactions and the procedure you need to follow after applying first aid are also available.
Download
16. First Aid
---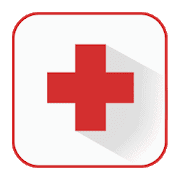 A complete package of your emergency information needs is gathered in this app named First Aid. Everyone should be alert of unwanted injuries, and this app can help with that. You will get one tip a day about instant health care. With a clear interface, the app has detailed knowledge on various health topics.
And anyone can use this app efficiently. You can check out the symptoms as well as the cure. Even if you don't know the disease's name, you can find out by inserting the symptoms.
Important Features
This app has a list containing all the instructions that you must follow in emergencies.

It provides basic knowledge about first aid and its value in everyday life.

There is a collection of instruments that is necessary for applying the instant treatments.

Everything you need to know about blood and blood donation procedure is in this app.

You can find the emergency telephone numbers of different countries.
17. Advanced First Responder
---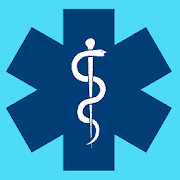 If you like to try an efficient first aid app for Android that will work as a doctor beside you, you can try Advanced First Responder. The guideline of this virtual course is verified by Red Cross counselors. There are several pieces of training, including Traction Splints, HAINES Roll, K.E.D, Helmet Removal, and so on.
Even when in a hurry, you can find them instantly. As suggested by the experts, each topic is clearly explained. However, this app has many other things to offer.
Important Features
You can discover audio and video training in various languages like English, German, Chinese, Spanish, and more.

It is possible to replay the videos unless you aren't satisfied with your learning.

With the built-in light source, you can view the information even in low lights.

When any technique and regulations get changed or updated, you will receive the improvement through email totally free.

No material is needed to complete the training process.
Download
18. Cederroth First Aid
---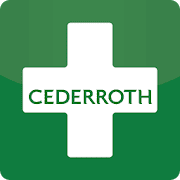 Before reaching the hospital, Cederroth First Aid will help you to put up the possible primary treatment. Of course, there's no alternative to medical advice, but there are times when you have to provide first aid right away. For a more clear understanding, you can follow the animated illustration.
The learning will help you throughout your life all the time and everywhere. And you must often practice maintaining your skill up to the mark. Moreover, you can take advice from doctors using this app.
Important Features
The guideline is separated into three sections according to the patient's age.

Cardiopulmonary resuscitation is clearly described in this app.

You will find remedies for burn problems and heavy bleeding.

There is the prevention of complex airway obstructions.

Blood pressure complications, like circulation failure, also quick emergency support.
19. Rays First Aid CPR ABCs
---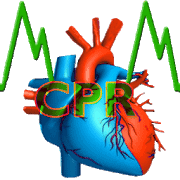 Loaded with all the information about what to do while facing health issues, Rays First Aid CPR ABCs is ready to guide you anytime. Perform the life-saving rescue methods immediately. This app is specialized in CPR problems, so if you or your close ones have CPR complications, you should keep this app on your android.
This app is free of charge and works even without internet access. Because of its easy setting, anyone feels comfortable using this app. Let's see what's more it will offer.
Important Features
Frequently used CPR techniques are briefly narrated so that there's no confusion.

The app has a solution for CPR airway like head tilt – chin lift, compression.

There are other techniques for different CPR problems like Interposed Abdominal CPR, Open chest CPR, Pron CPR, Cough CPR.

You can look for the adult CPR by symptoms and get the solution.

Also, there are basic facts to know about CPR that are clearly explained.
Download
20. FIRST AID in case of emergency
---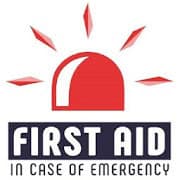 So, here we come to the final recommendation for today's app selection. And I like to suggest FIRST AID in case of emergency. This supportive first aid app for your Android device is developed to help you in an emergency situation. You can find different first aid solutions with detailed information.
A very easy interface is used to build this app. And so, your experience of using a similar app is required at all. On the homepage, almost all the emergency functions will be focused. So, you can find anything instantly after you open this app.
Important Features
This app is integrated with English and Polish language, and it is co-authored by the regional rescue team.

You can make an emergency call to the nearby police station and fire unit like a police scanner app.

An integrated GPS location and map will show you nearby hospitals and other places instantly.

It provides a lot of medical patients guidelines with detailed information.

It offers special guidelines of what to do in case of emergencies like terrorist attacks, fire outbreaks, water reservoirs, etc.
Our Recommendations
---
So, it's time I should narrow down the recommendation list so that you can choose one app easily. You may think that most of these First aid apps for Android look similar. But to be true, they are not. Whether some apps focus only on first-aid solutions, some prioritize first-aid with other information about a lot of medical disorders. You can try WebMD or Disease Dictionary if you are looking for such an app.
Try Offline Survival Manual if you are a regular camper or hiker. And to learn only about First Aid, try First Aid by IFRC or First Aid Emergency Technique. Also, You can try Home Remedies+ or Natural Remedies if you love to try different effective natural ways of treating illness.
Finally, Insights
---
You have learned a variety of first aid apps for Android, and I can assure you that all of these 20 apps are quite informative and reliable. As a sincere citizen, you should keep any of these apps to help yourself and help others in an extreme situation. Hopefully, you understand the necessity of these apps.
If you have experience using a similar and better first aid app, please share it with us. We always want to learn about new and better apps. And also, share this content with your friends and family to make them sincere too. Thank you for staying with us till now.