We need a good backup plan to recover from unexpected situations like human errors, Disk failure or RAID, and corruption of file systems. The following Free Open Source Backup Software for Ubuntu/Linux, which we will discuss, is very helpful to avoid these situations.
But before our main discussion, let's discuss some necessary things we need to know about backup software.
Open source software:

we should use software with the source code available, which may be free and have the authentication for modification. It will help us ensure that we can recover data if the vendor/project stops working on software or refuses to provide patches.

Cross-platform support:

We must ensure that backup software will work on all OS platforms on all desktop and server operating systems.

Data format:

We need to check that It has an open data format that ensures we can recover data if the vendor or project stops.

Auto-changers:

Auto-changer is a backup device. They include a library, near-line storage, and an autoloader. Auto-changers allow us to load tasks, mounts, and label backup media.

Backup media:

Before starting, we need to ensure data backup in other external files.

Encryption DataStream:

We need to make sure all client-to-server traffic is encrypted.

Database support:

We need to ensure all backup software can backup database servers such as MySQL or Oracle.
Best Backup Software for Linux
---
Here, we have listed the 18 Best Backup Software for Linux. This list is in a generic order and doesn't follow any sequence.
1.  Bacula
---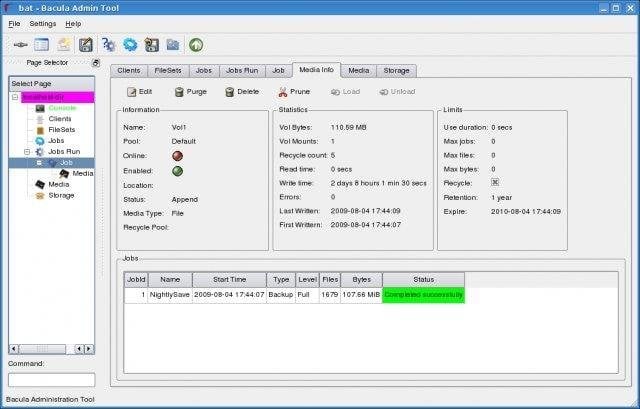 Bacula is an Open Source Backup Software. This enterprise-level computer backup system can work in various networks. It is an automated task that does not require intervention from a systems administrator or computer operator. Bacula supports Linux, UNIX, and Windows backup clients.
It also supports a wide range of professional backup devices and tape libraries. Administrators and operators can configure the system via a command-line console, GUI, or web interface. Its back end is a catalog of information stored in MySQL, PostgreSQL, or SQLite.
Features:
Backport code from BEE

New Qt-based Tray Monitor

Maximum Concurrent Jobs for Devices

Allow Compression and Accurate Backup    

Accurate File Set Options  

Tab-completion for Console

ACL Updates and Extended Attributes

Virtual Backup and Duplicate Job Control                     

TLS Authentication
2.  Amanda
---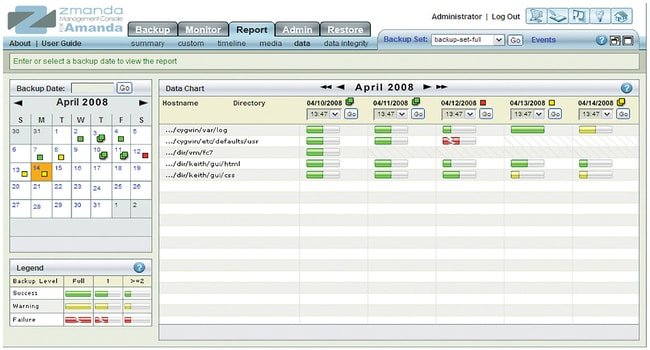 Another very interesting Open Source of Backup Software for Linux is Amanda. It can work on GNU, Unix/Linux, and Windows. It has native backup facilities and formats that can backup on Unix/Linux. We can also use a single backup server to back up from several machines on a network.
Features:
Broad platform protection

Database and application protection

Backup Fault Tolerance

Flexible Media Options

Rapid Installer

Intelligent Scheduler

Automated Data Retention and Disposition Policy
3.  Rsync
---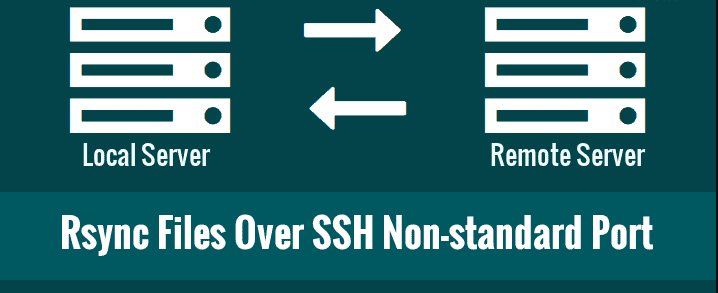 Rsync is a command-line Linux backup tool, but now it has a graphical user interface. Linux users, especially system administrators, like it very much. Its graphical interface is called Grsync. An automated backup can be done through the command line through experienced System Administrators.
Features:
Requires less memory to run

Incremental backups

Update the whole directory tree and file system

Both local and remote backups

Preserve file permissions and ownership
4.  Time Vault
---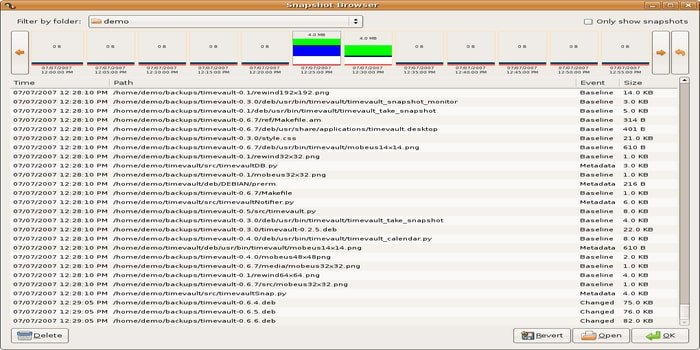 Time Vault is an Open Source Backup Software for Linux. It's equivalent to Time Machine from Apple. It creates incremental backup files that can be restored at a later date. It can take snapshots, which can be stored in a directory at a certain point in time. These snapshots are very little spaced, so we need not entire backup files.
Features:
Creates incremental backups

Take a snapshot of the entire store as a backup

Creates more versions of backed-up data available for restoration

Nice looking graphical front end

The installation process is pretty straightforward.
5.  Clonezilla
---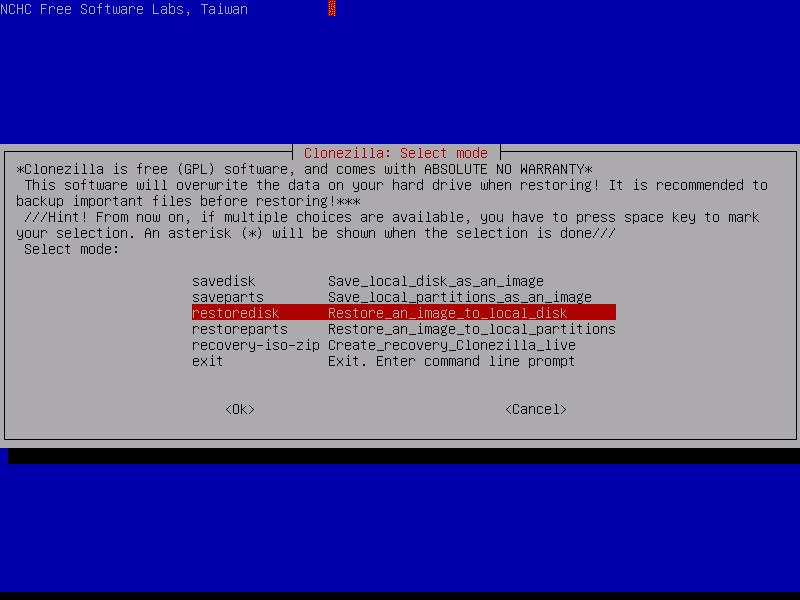 Symantec Ghost Corporate Edition launches the Open Source Backup Software Clonezilla based on DRBL. The primary mechanism of this software includes Image partition, partial clone, udpcast, etc.
To bare metal backup and recovery udpcast, two types of Clonezilla are available. These are Clonezilla live and Clonezilla SE. Clonezilla Live is used for single-machine backup and restore, and Clonezilla SE is used for a server.
Features:
Multi-file System Support

BIOS or UEFI Machine Bootable

Unattended Mode

Customizable Imaging & Cloning

Single Image Restore to Multiple Local Devices

Image Encryption

Whole Disk/Partition Save and Restore

Multicast Support for Massive Cloning
6.  Duplicity
---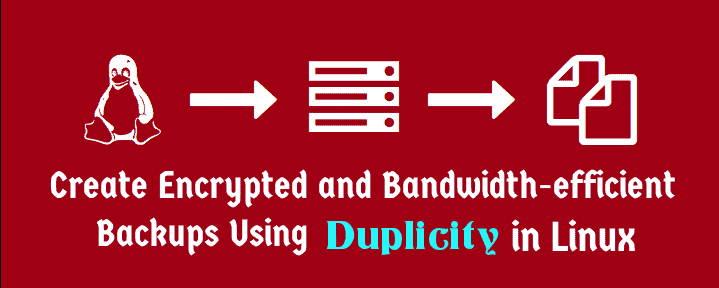 Duplicity backups directories by producing encrypted tar-format volumes. It uploads them to a remote or local file server. Duplicity uses librsync, which is incrementally archived. It only keeps recording the parts of files that have changed since the last backup. Duplicity uses GnuPG to encrypt and/or sign this archive.
Features:
Easy to use

Encrypted and signed archive

Bandwidth and space-efficient

Standard file format

Choice of remote protocol
7.  FlyBack
---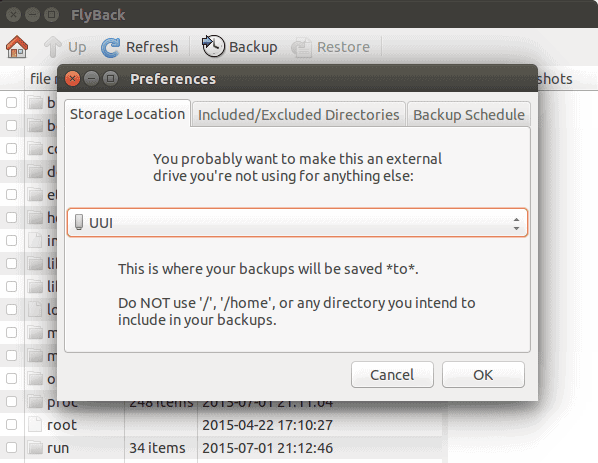 Flyback is created based on Rsync. It creates incremental backups of files like the other Rsync-based backup, which can be restored later. A chronological view of a file system allows individual files or directories to be previewed or retrieved one at a time. They present a view of a standard file manager that enables additional controls to go forward and backward.
Features:
Automatically run selective backups

Selectively delete specific backups

The ability to backup user-specified directories to any place includes an external disk.

Scans the entire directory structure when performing a backup

Schedule multiple backups are possible

User control over the backup location, inclusion, and exclusion list

Has a friendly graphical user interface
8.  BackupNinja
---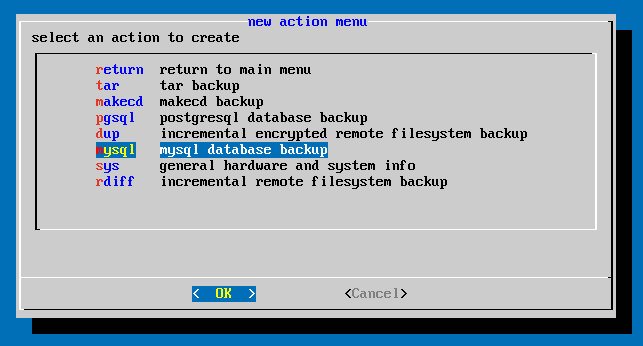 Backupninja is a useful reinforcement backup tool for Linux. Backupninja enables clients to plan reinforcement action design documents. Those documents can be hung in /etc/backup.d/ Directory. Backupninja performs secure, remote, and incremental reinforcements over a system.
Features:
Easy to utilize reinforcement set maker called Ninja partner

Works with Linux virtual servers

Database reinforcement arrangement included

Scheduled reinforcements

Email alarms
9. UrBackup
---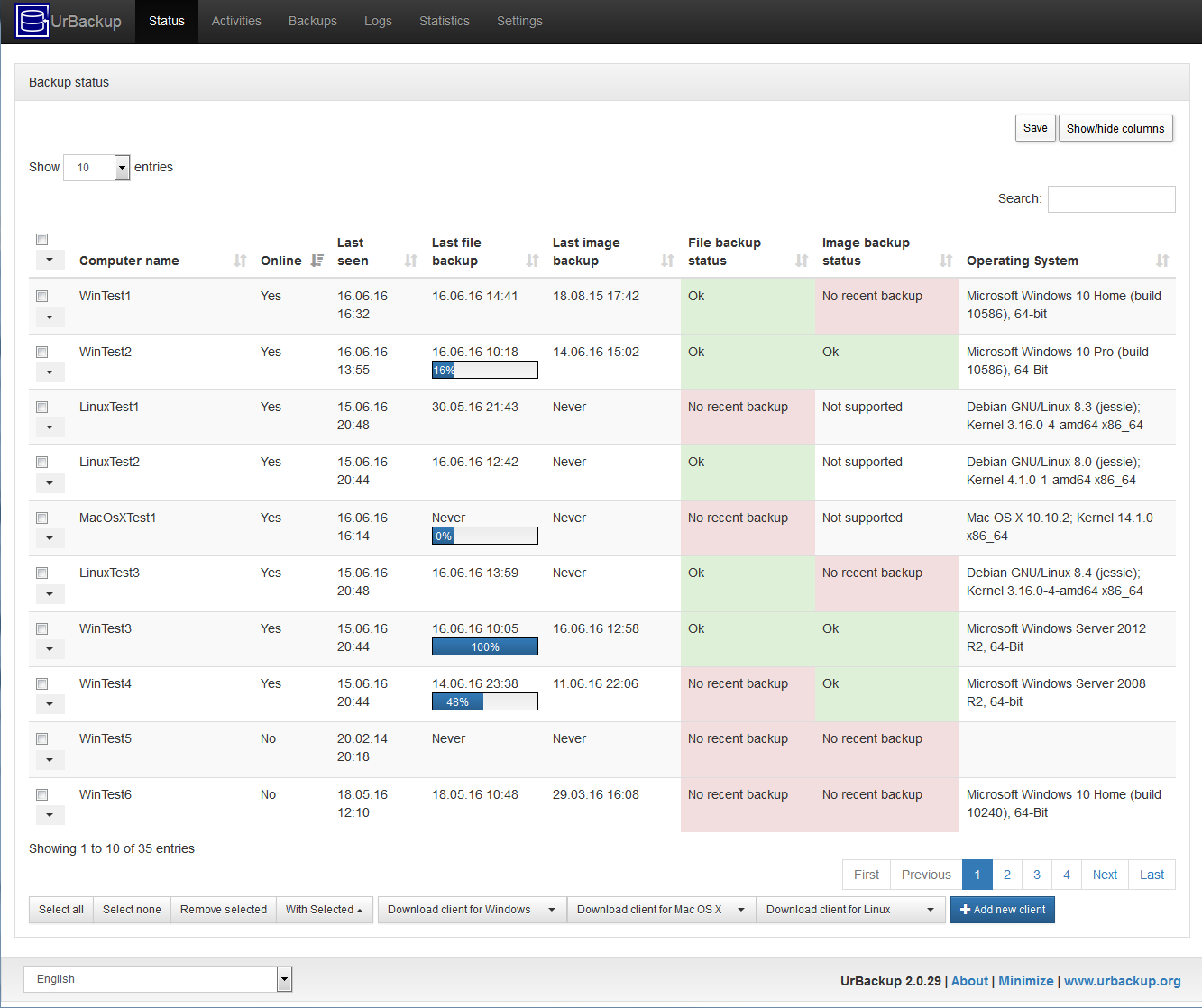 UrBackup is a user-friendly, open-source backup system that uses a combination of image and file backups to ensure data safety and fast restoration times. The system is designed to perform backups while the computer runs without interrupting ongoing processes.
UrBackup monitors specific folders you want to back up, enabling it to detect any changes for incremental file backups promptly. This results in rapid backup times.
You can restore your files via the web interface, the client, or Windows Explorer. In addition, the backups of the drive volumes can be restored using a bootable USB stick, also known as bare metal restore.
10. Duplicati
---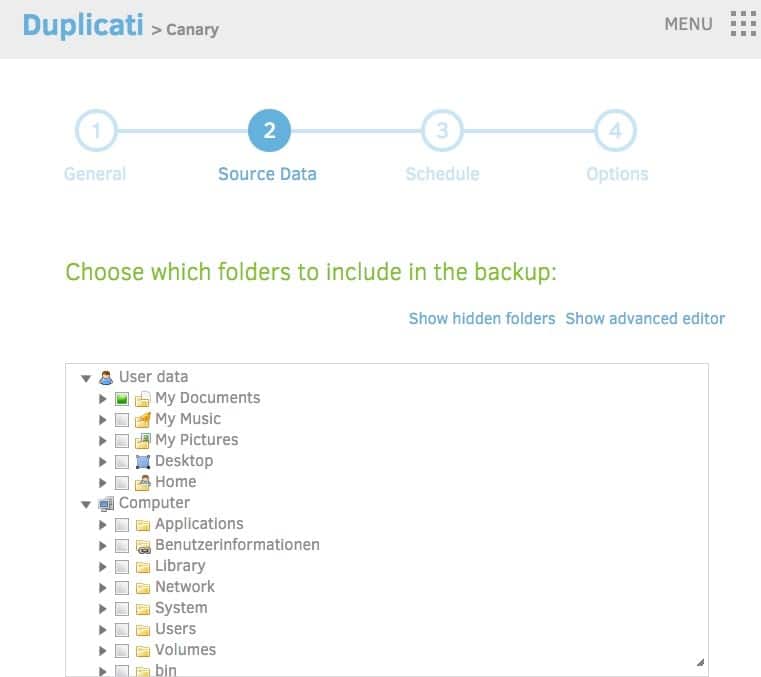 Duplicati is a free, open-source backup software that works with standard protocols and popular services. It enables storing encrypted backups online for Windows, macOS, and Linux and can be used commercially.
Backup files and folders using strong encryption with AES-256. Duplicati offers incremental backups, data deduplication, and a built-in scheduler and auto-updater. Run backups from any machine via the web or command line.
Duplicati was created specifically for online backups, with efficiency and network stability in mind. It is not only data-efficient but also has excellent handling of network issues.
For example, interrupted backups can be resumed, and Duplicati regularly tests the content of backups to detect any issues before it's too late. This way, broken backups on corrupt storage systems can be detected and addressed promptly.
11. FreeFileSync
---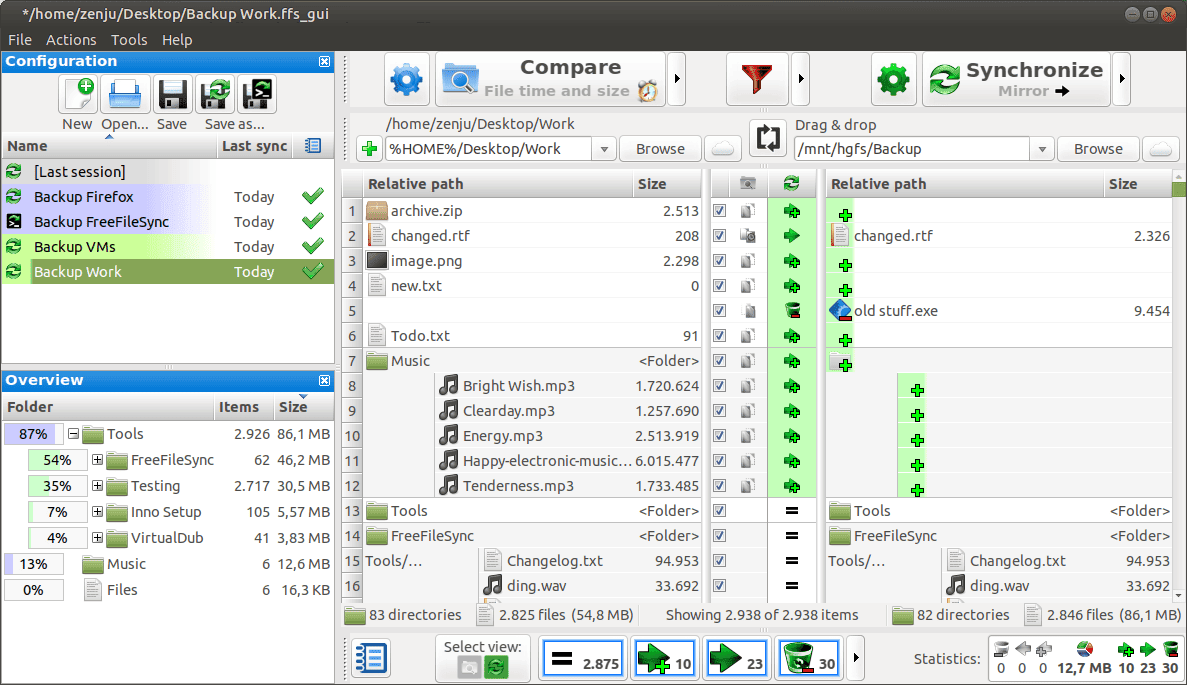 If you're looking for a reliable tool to compare and sync folders, FreeFileSync is the perfect solution for you. It creates and manages backup copies of your important files and saves you time by transferring only the necessary data between source and target folders. Moreover, FreeFileSync is an open-source software easily installed on Windows, macOS, and Linux.
12.  Kbackup
---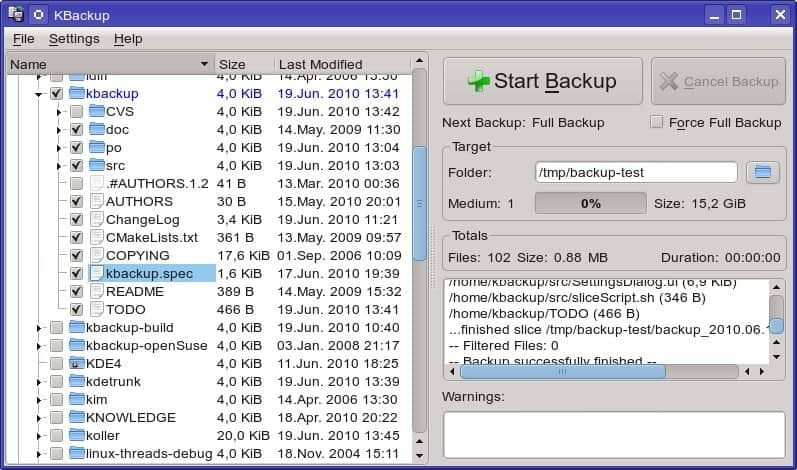 Kbackup is a straightforward backup tool for Linux OS, which can also be used in UNIX. It takes a backup after creating archives and compressing them using tar and gzip utilities. It's very user-friendly and has a lot of menu items to operate. It also supports encryption and double buffering.
Features:
compression, encryption, and double buffering supported

Supports full or incremental backups

High reliability

support for tape drives, floppies or removable media, remote backup across networks

Document extensively
13.  BackupPC
---
BackupPC is a fully cross-platform software that can run on all OS. This software is designed for enterprise use. BackupPC supports full file compression and uses small disk space. BackupPC doesn't need any client-side software to run. This can provide a very high-performance backup.
Features:
Very flexible Flexibility during the backup restoration

No client-side software is needed

A full set of restore options is supported

Huge documentation is available

Powerful web user interface
14.  Fwbackups
---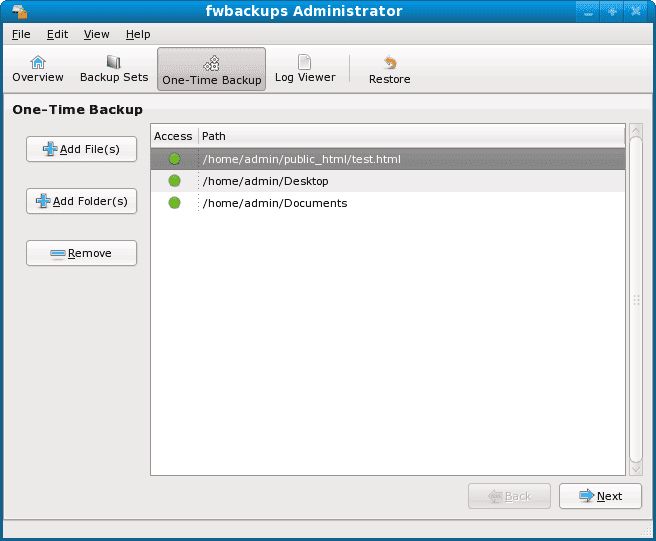 Fwbackups is another Free Linux Open Source Backup Software that supports cross-platform. Fwbackups has vibrant features and a user satisfaction rate. One of the exciting things about Fwbackups is that the user can take part in developing this software and can only use it as a tester. It has a user-friendly interface that can be used as a secure backup.
Features:
An excellent and simple interface

Very much flexible in the backup configuration

Backup can be done remotely

The entire file can be backed up

Options for excluding files and directories
15.  Simple Backup Suite
---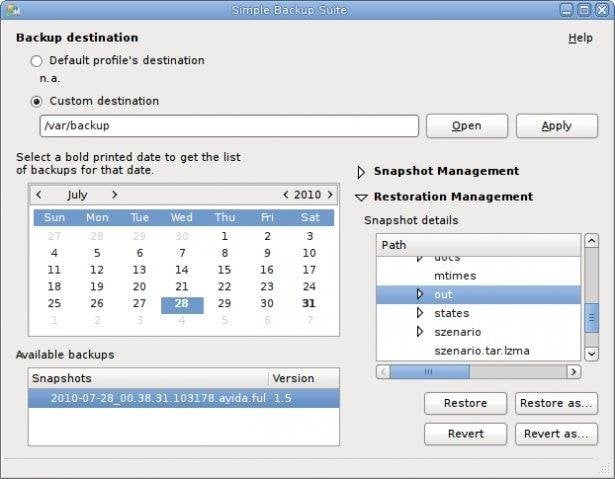 The sbackup suite provides a user-friendly backup solution for the Gnome desktop, with all configurations accessible via the Gnome interface. Paths, files, and regex can be included/excluded. Supports local/remote backups.
Features:
Multiple backup profiles

Compressed and uncompressed backups

Login and mail notification is available

Two types of backup- schedule and manual

local and remote backups
16.  Back In Time
---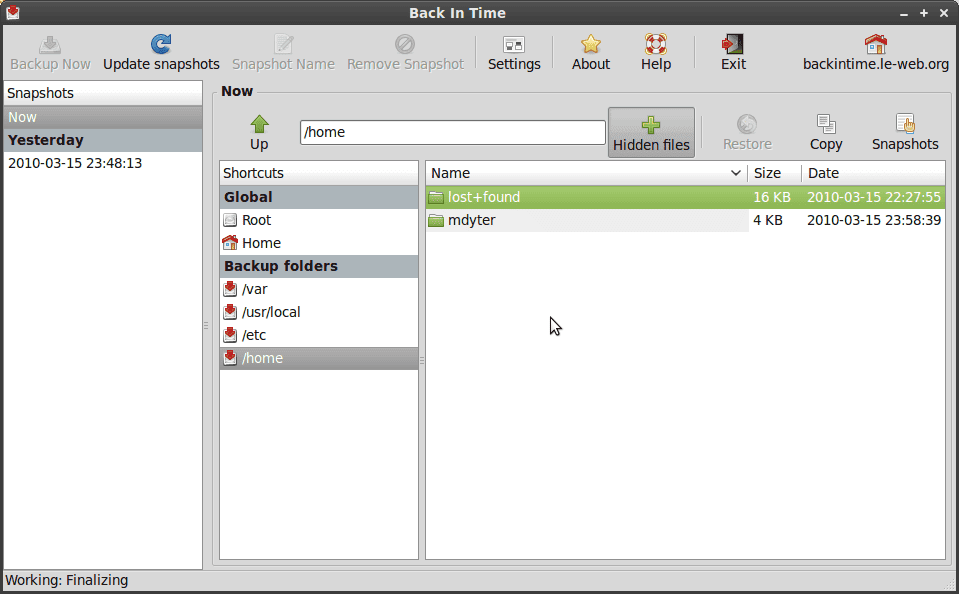 Back In Time is straightforward and simple to utilize the backup tool for Linux, and it works by taking snapshots of determining indexes and sponsorship.
Features:
Two types of backups: Manual and automatic.

Directories backup.

Back In Time Backup

Scheduled backup
17.  Mondorescue
---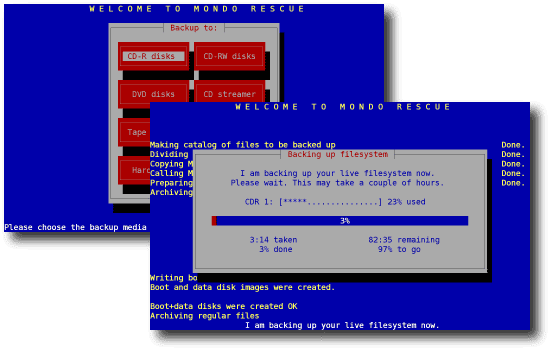 This is one of the best free open source backup software. Mondorescue is very reliable because it has an extensive collection of comprehensive features. It can perform backups from personal computers, workstations, or servers. Backup directories can be circle partitions, tapes, NFS, CD-[R|W], DVD-R[W], DVD+R[W], etc.
Features:
Linux installation can be cloned

Non-RAID backup can be restored as RAID

system running on one format and restored as another

Verify the integrity

can backup Linux/Windows systems, including the boot sectors
18.  Box Backup Tool
---
Box Backup Tool is a fully automated, open-source backup software designed for Linux. With this tool, you can easily store backup data on a server and restore it quickly whenever needed. It provides users with the option to choose between optimized and documented backup methods based on the location of their files – whether on a local server or a live server.
Features:
Online backups

Automated backups

Backups in files

Behaves like tape

Easy and cheap to run a server
Final Thought
---
Backing personal computers or servers is always essential to prevent permanent information misfortune. Therefore, becoming acquainted with different backup tools is very important, particularly for system administrators with extensive enterprise-level information and personal computers.
It is always a conventional practice to keep on going down information on our computers; this should either be possible physically or configured to work consequently. Numerous backup tools have different features that allow users to set the backup, backup time, what to backup, logging backup exercises, and more.
Did you like this list of best and free open source backup software for Linux? If that happened, please share this with your friends on social media, and apparently, this will keep UbuntuPIT alive.