Google Drive is one of the best Cloud Storage options in the market. It offers sufficient storage for free to fulfill our primary requirements, including storing photos, Gmail, or various documents. The popularity of Google Drive is increasing daily, and we can assume that cloud storage will take the throne from physical storage shortly. So it's always better to adapt ourselves to changing technology. But Google doesn't offer any official Google Drive client for Linux.
You must know the importance of a Google Drive client if you are a Linux user. And so you must be looking for one to use. If so, I am sure you are on the right track because this content will lead you to the best 15 Google Drive clients for Linux users.
Best Google Drive Clients for Linux
---
In this article, I will share a generic list of the top 15 best Google Drive Desktop Clients for Linux. You may think this list is quite long, but I want you to have as many options as possible to get the best one. So before selecting any software from this list, check the brief details first. It will help you find the appropriate one for your system.
1. Insync
---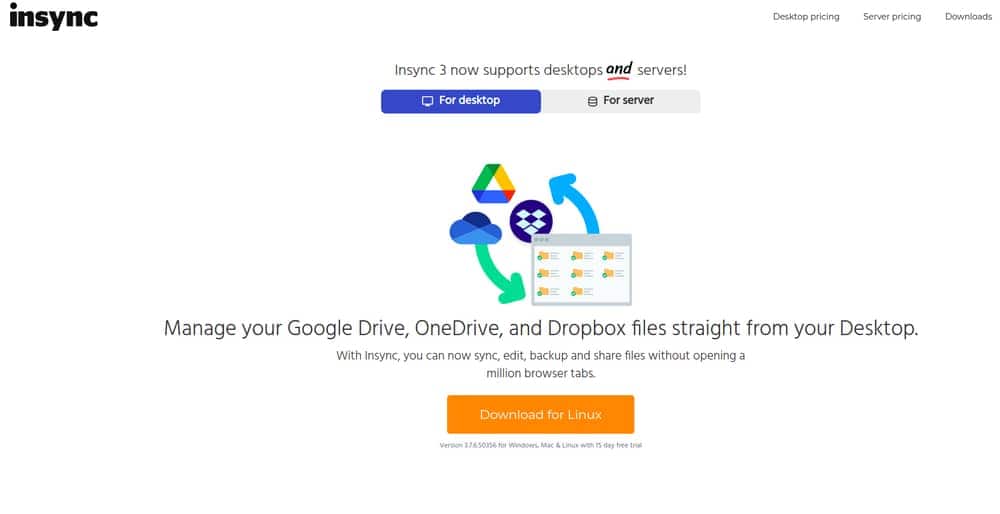 Insync is one of the famous and feature-rich Google Drive desktop clients for Linux. You can do almost anything that you need to do with Google Drive. With the help of this Google Drive Client, you can sync multiple accounts, get desktop notification, sync shared files, and supports Symlink, junction, alias, etc. Insync is not free. It offers a limited-time free trial to make an accurate decision on it.
Important Features
It offers a GUI and CLI interface that helps new and advanced Linux users perform the task smoothly.

Insync consequently lets you enjoy easy access to all the files in Google Drive.
Indeed, it is compatible with almost all file formats and supports files of different software like Libre Office.
You can give offline access to the files to others using this software.
This powerful Google Drive client for Ubuntu is apparently compatible with almost all Linux distros.
2. GoSync
---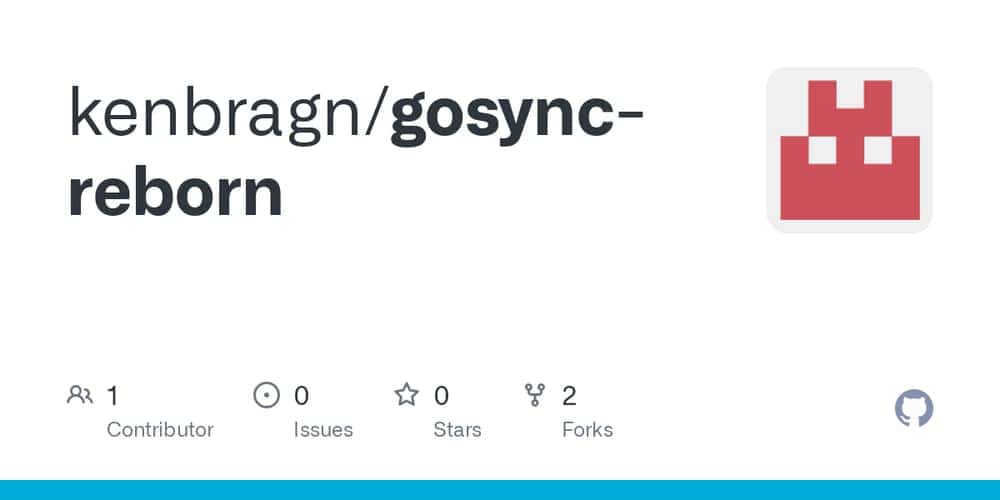 GoSync is another one of the best Google Drive desktop clients for Linux. It's written in Python programming language and offers an easy-to-use GUI. Like any other Google Drive client, it also lets you sync files and documents between local and remote storage. If you make any local or remote changes, it will automatically sync on both sides, and you can also pause or resume sync whenever you want. Let's check out what more it will offer.
Important Features
GoSync supports AES encryption for file transferring.
It indeed ensures the complete integrity of the files with its SHA-1 checksum function.
This app initially syncs every 10 minutes, and it doesn't let you choose the sync directories.
You can easily pause and resume sync with just one click.
You can also choose multiple folders to be synced and rename the files as well.
3. overGrive
---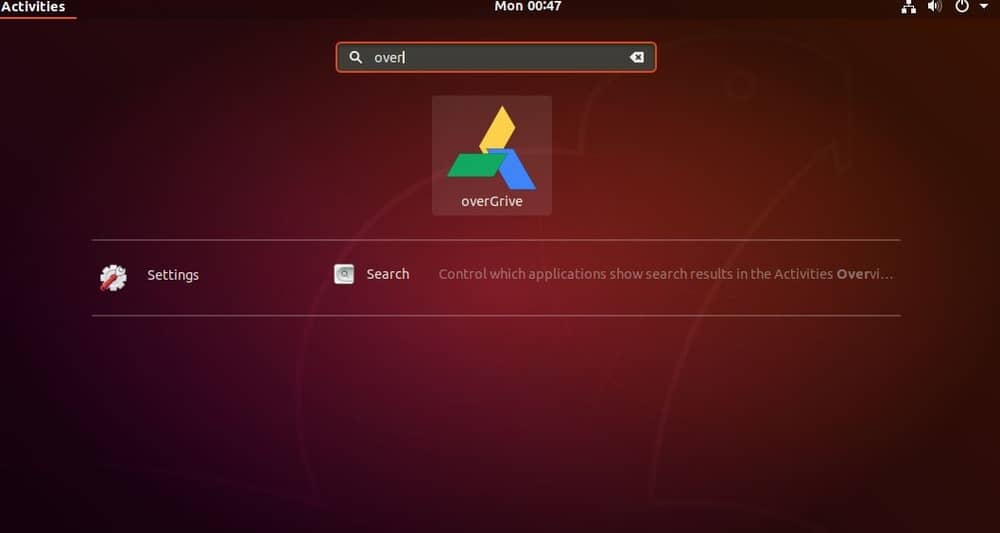 If you think Insync – Google Drive desktop client is costly, overGrive can be an excellent choice. You can enjoy all the features and tools that Insync can offer but just for a few dollars. overGrive supports all the major Linux desktop environments and distros. As usual, it is easy to use, and you can install in on any Linux distro. Besides, it works great on most desktop environments like Gnome Shell, KDE, Unity, Cinnamon, XFCE, and LXDE. 
Important Features
overGrive lets you sync multiple files from different folders.
It will automatically sync all your Local and Google files.
You can apparently convert your Google Office files into Doc formats and vice versa.
15 days free trial system is available for test use.
This Google Drive Linux client is getting regular updates, and you will have to install the updated versions as well.
4. Grive2
---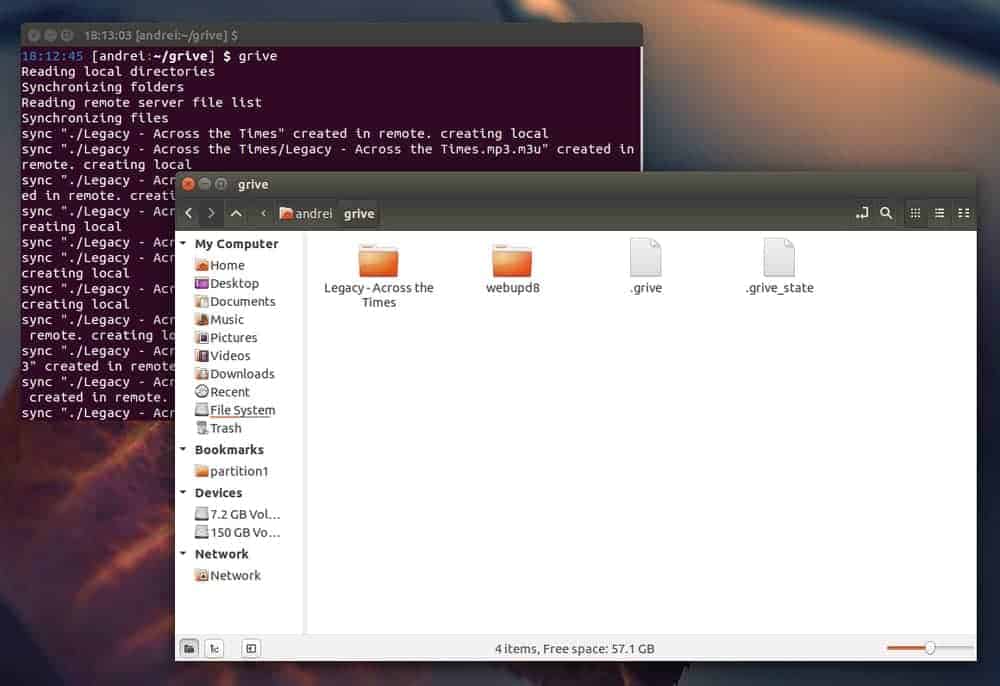 Maybe you have heard the name Grive, which was a Client for Google Drive sync for Linux. Grive is available now, but Grive2 is there for performing as a Google Drive client for Linux, which is forked by Grive.
It supports the new Drive REST API and partial sync. This software is an open-source Google Drive Linux client, and it works on almost all Linux distros. Indeed, it is written in C++, and it uses Google Drive REST API for the functions.
Important Features
It can perform two-side synchronization among Google Drive and local directories.
With this application, you can easily download all your Google Drive files in the current directory.
It will automatically detect and save all the changes in the files.
Grive 2 uses the Perl regexp function to exclude all the deleted files.
Eventually, it detects the renames and file movements automatically.
5. Rclone
---

Rclone is a free and open source CLI-based cloud storage sync client for all primary OS, including Windows, Linux, Mac OS, FreeBSD, etc. I can't just say it's a Google Drive Client for Ubuntu. Instead, it's a complete storage sync software that syncs files and documents to and from multiple online cloud storage, including Google Drive, Amazon S3, OneDrive, Dropbox, Mega, Box, etc. Let's check out what's more it offers.
Important Features
It is a well-maintained Linux client for Google Drive that gets regular updates.
Rclone supports more than 40 cloud storage file formats.
For your cloud storage, it will work like a Swiss army knife.
This command-line tool is completely free of charge.
You can indeed mount remote cloud storage using Rclone's mount command functions.
6. CloudCross
---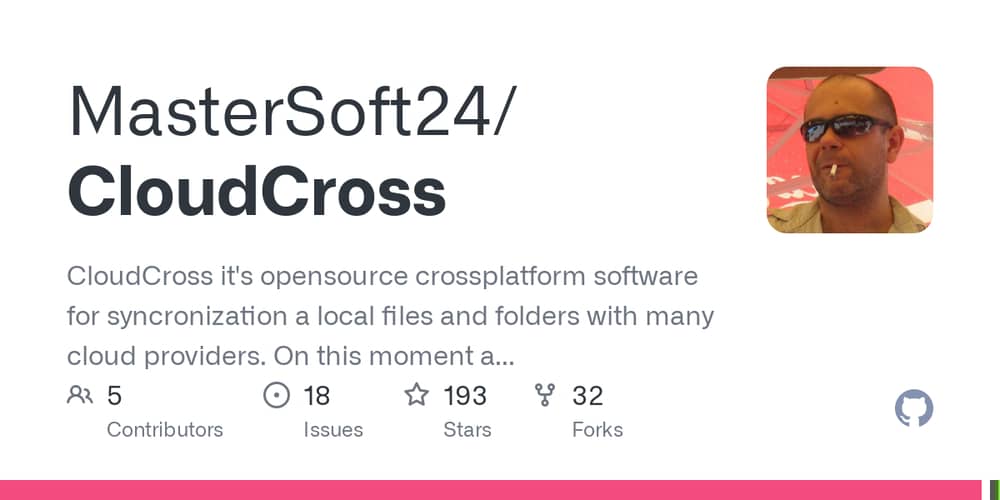 CloudCross is an open source and cross-platform Google Drive Client for Linux, Windows, and Mac OS. It provides tools and features for synchronizing files and documents between your local and various remote cloud storage. At this moment, it supports Google Drive, Dropbox, OneDrive, Mail.Ru clouds, and Yandex Disk. It doesn't use third-party libraries, and it is simply developed in pure Qt. 
Important Features
Using CloudCross, you can upload files directly from the URL to the cloud storage.
It lets you force load and unload files with a single tap.
It also shows the priority of synchronization among different files.
Apparently, it supports automatic bidirectional document conversion.
You can indeed create a black-and-white list for synchronization.
7. Drive
---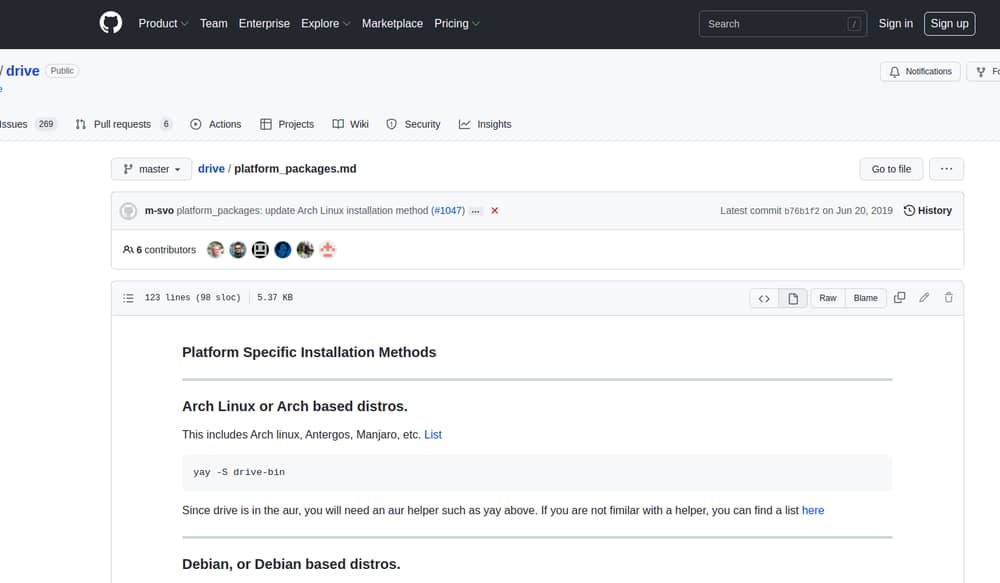 Drive is a command-line tool to pull or push Google Drive files. It's written in the Go programming language and does not offer many features. It doesn't have background sync features and is a bit difficult to use for a newbie. But if you are a professional Linux user, it is your must-try. 
Important Features
It supports resource configuration files, and you can place the files in global and local storage.
This software lets you specify all the '.driveignore' files and deal with them separately.
The checksum verification system is initially turned off in the case of this application.
Using its Pull command, you can easily export Google Docs documents as PDF files.
The push command will help you upload data to Google Drive.
8. DriveSync
---
DriveSync is also a command-line tool for synchronizing Google Drive files and documents on your local system. You can download remote files, upload new files, blacklist or whitelist files for sync, and many such things without any hassle. It can be used as the best replacement for an official Google Drive client for Linux, Windows, or Mac OS. Indeed, it's one of the best Google Drive Clients for Linux available right now.
Important Features
DriveSync makes uploading local files to Google Drive easier.
It comes with a smooth command-line interface.
This application automatically detects changes and uploads files to both local drive and Google Drive.
It indeed comes with an active Autosync using a cronjob.
You can initially filter the size of the files and upload files based on the size preference.
9. GNOME Online Accounts
---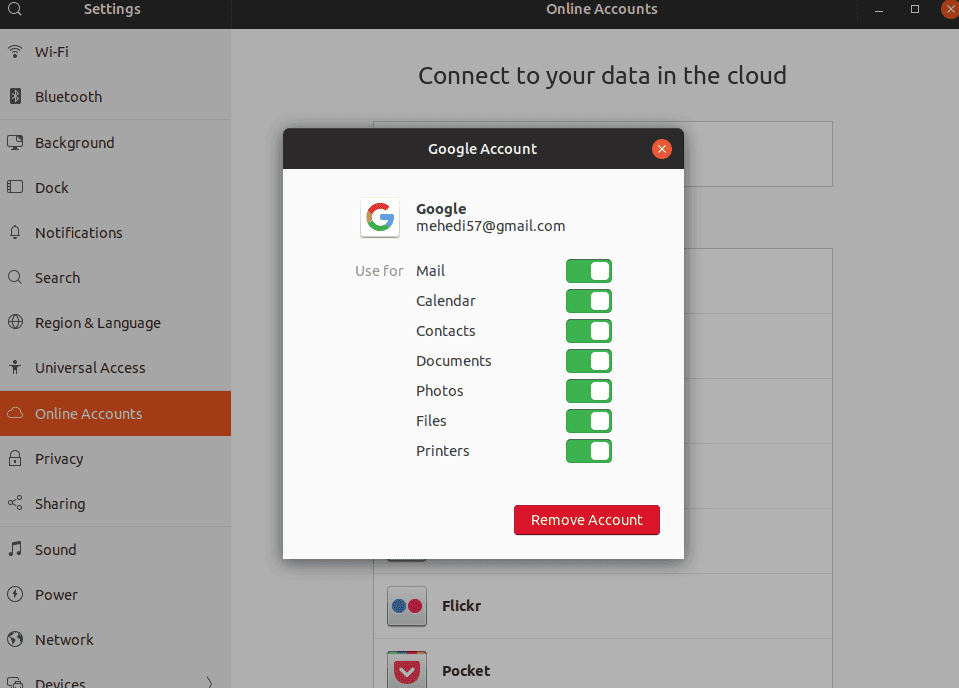 One good news for Gnome Desktop users, it provides an inbuilt Google Drive Client for Linux. You need to add a Google account in Gnome online accounts section under the setting. Voila! You are done. Now, you can add, sync, copy, and delete files from its file manager Nautilus. Though it's not a fully-featured Google Drive Desktop Client for Linux, you can still perform some essential tasks.
Important Features
If you are using GNOME as your desktop environment, you will get this tool by default.
This tool regularly gets updated so that you can get new features regularly.
You can also set up emails, files, and calendars directly from this tool.
This Google Drive sync for Linux is easy to use; there is nothing to pay for.
GNOME Online Accounts Official
10. Gdrive – Google Drive Linux CLI Client
---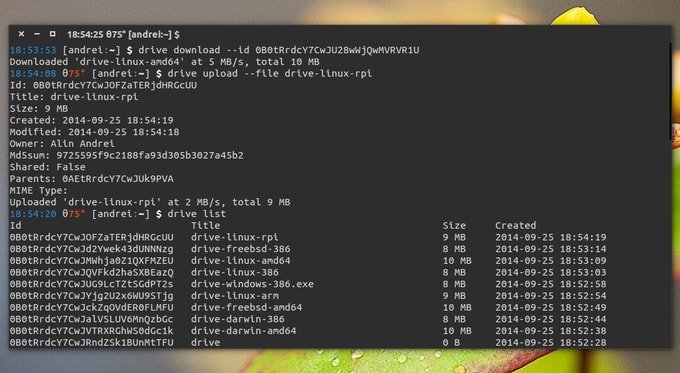 Gdrive is one of the famous Google Drive CLI clients that frequently interact with Google Drive for incremental and encrypted backups of Linux files. It is a popular command-line utility, and you can use it to efficiently manage your files in Google Drive. Initially, this software gets regular updates so that you will get new features in the future. It is indeed easy to use and install as well.
Important Features
Gdrive supports all sorts of basic synchronizations.
You can tag files with an appProperty available here to traverse them quickly.
It also lets you share files from DOC with others.
This software will keep track of all changes in a file and save them.
11. Tuxdrive – A Command-Line Google Drive Client For Linux
---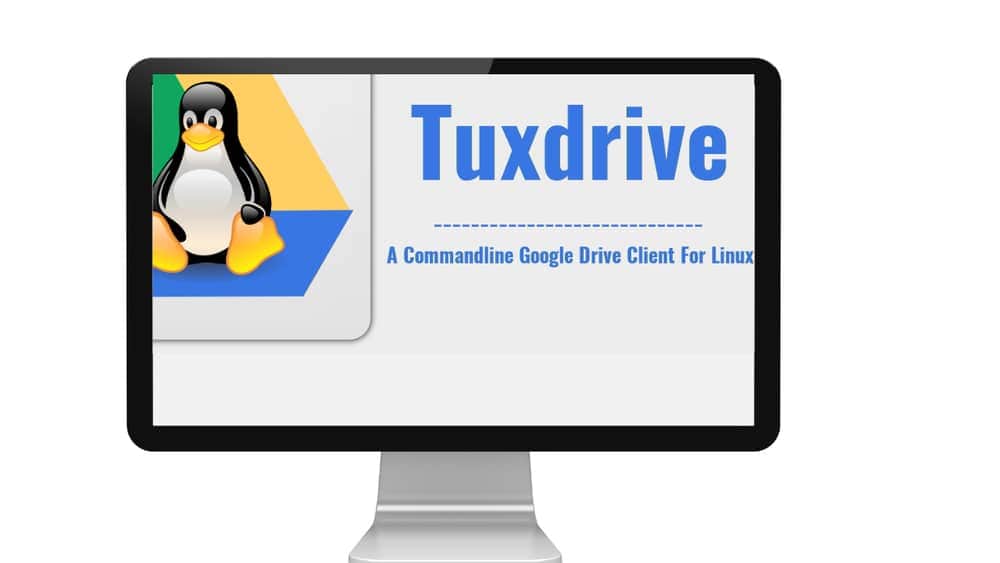 Using Terminal is fun and inquisitive on the Linux system. There are lots of GUI-based Google Drive desktop clients available in the market, but console-based is very few. So here I am introducing Tuxdrive to you, a CLI-based Google Drive Client for Linux. Using this tool, you can get access to Google Drive files and documents, download or upload files, and manage all the things in Google Drive.
Important Features
Tuxdrive initially comes with a nice command-line interface.
You can indeed use this application to enable Google Drive API.
It also lets you download the credentials JSON file and save them in and Doc file.
While synchronizing files, you can choose them from different folders.
As it is a command-line tool, beginners can find it difficult to operate.
12. Google-drive-ocamlfuse
---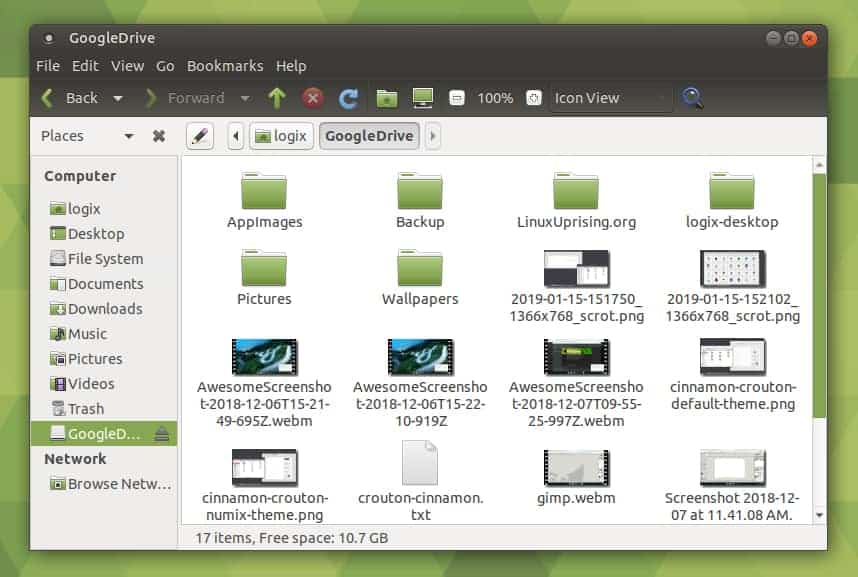 Google-drive-ocamlfuse is a popular Google Drive Client with all the essential features you need. It lets you enjoy access to reading and writing ordinary files and folders. It's a CLI fuse-based filesystem backed by Google, supporting multiple accounts and enabling you to mount Google Drive on Linux seamlessly. Besides, it lets you mount Google Drive and create servers to use as the mount point.
Important Features
It offers complete access to Drive's Trash (.trash) Directory.
You can use multiple accounts under one saved account.
It indeed lets you find duplicate files and erase them all at once.
This app gets regular updates, and it is easy to install.
It eventually offers Read-only access to Google Doc files, sheets, and slides.
Google-drive-ocamlfuse Official
13. ExpanDrive
---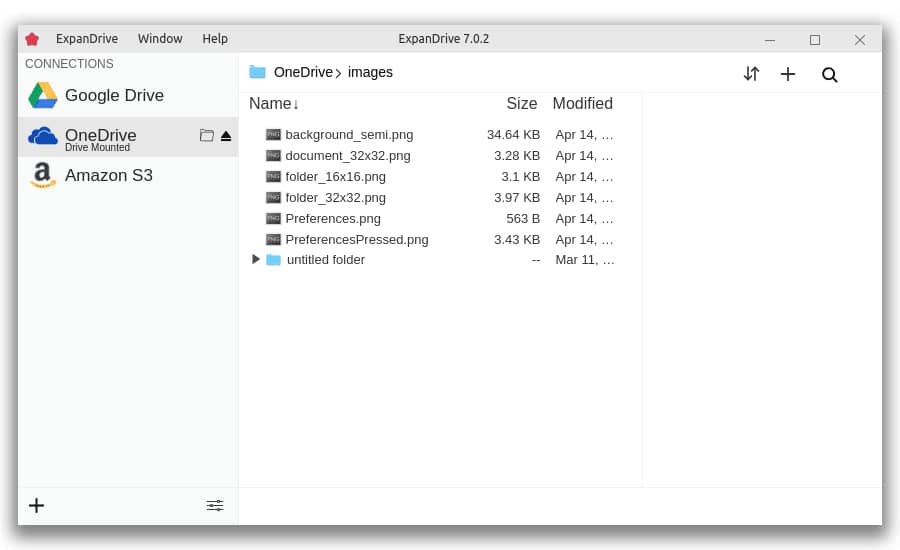 ExpanDrive is available for Linux users, and it is easy to mount. As there is no native support for Linux from Google Drive, it is logical to use clients to utilize this useful cloud storage service.
There are three different ways to use the clients: using Google Drive as a network drive, accessing an FTP-like interface, or syncing a local folder with it. You can efficiently utilize this function on your Linux system without any major issues. Furthermore, it is a worry-free space with additional security enhancements.
Important Features
It provides options to use your GSuite account as the network-based filesystem.

ExpanDrive offers on-demand access to your account's cloud storage.

You don't need to install anything or download any data beforehand to access your desired files.

There are several open source options to mount Google Drive on Linux if you are down to handle a few tricks.

It supports offline file syncs and advanced features like background synchronization if you use ExpanDrive as your default client.

You will find a familiar and convenient interface for Google Drive with ExpanDrive.
14. Odrive
---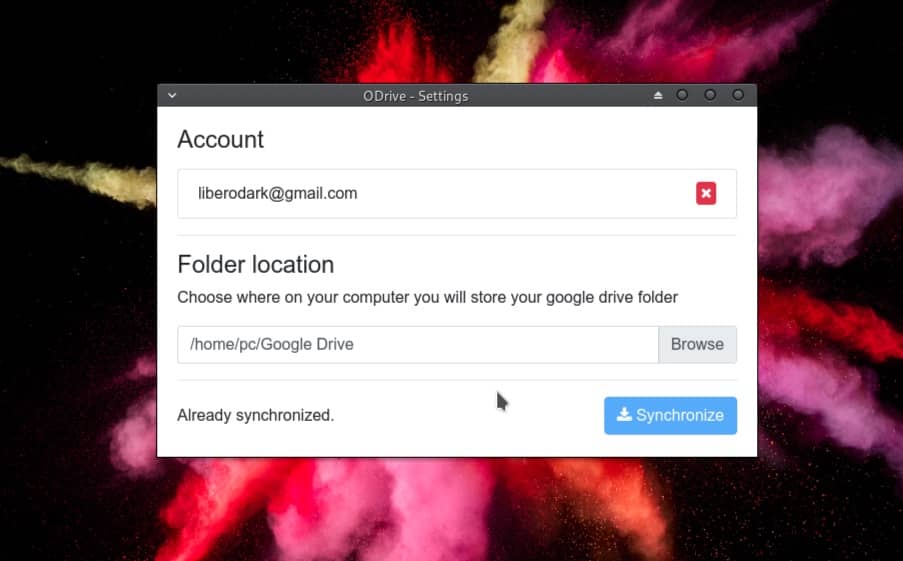 Let's get introduced to a special storage client that is not just suitable for Google Drive but for most storage solutions. Eventually, you can use this software with apps like Facebook, Slack, and Procore. This software will help you unify all the storage solutions you are using. It indeed lets you enjoy separate access to your personal and work storage. Additionally, you can select files from Multiple storage units as well.
Important Features
Odrive lets you sync unlimited data by just unlocking the limitations of the storage.

You can share any kids of Weblink using this tool with others securely.

It will also work as backup storage and secure your important files.

This application also lets you encrypt unlimited folders in your storage.

Finally, it helps you automate the entire storage task systematically.
15. VGrive
---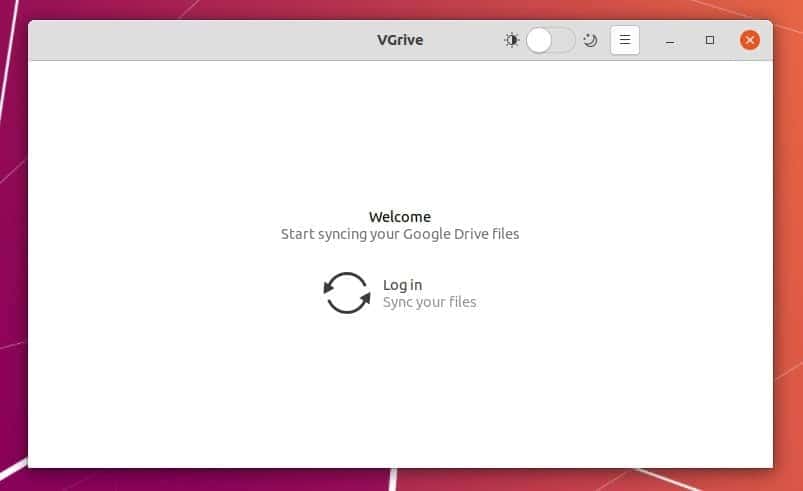 We have come to the final recommendation, and it is nothing but VGrive. We cannot skip Vgrive from the list for some particular reasons, and here are the reasons we are describing. Basically, VGrive is designed for devices with elementary OS. Still, it is suitable for almost all Linux distros. As a perfect Google Drive Linux client, it provides users with a minimalist GUI.
Important Features
It can detect all the changes in both local and remote files.

You can pick the folders you want and sync them to the cloud storage.

If you are using any removable device, VGrive must be your best option.

It is indeed easy to install, and there is no big issue here in this application.

This application is also getting regular updates, and you will need to install the updated versions each time it gets one.
Finally, Insights!
---
It's frustrating and disappointing, and Google has not provided any official Google Drive Client for Ubuntu Linux or any other Linux distros. But we have plenty of options to use Google Drive via Linux Google Drive clients.
Here, I have discussed a few Google Drive client software for Linux with their brief details. As the Best Google Drive Client for Linux depends on users' requirements, it's complicated to say which one is the best. In this article, you have both GUI and CLI-based Google Drive Desktop Clients for Linux.
Which one did you like most from this list? Did I miss any other great Google Drive Clients? Let me know your experience and suggestion in the comment below. And don't forget to share this helpful tutorial on your social media. Thanks for the time you spent here.