Google Chrome is the most popular web browser across the industry. From professionals to students, all kinds of users use Google Chrome because of its simplicity and ease to use. It makes a personalized feel that it is your own browser. Despite this, if you want to make your browser more personalized, you have a wide range of options to apply new Google Chrome themes on your browser. While you apply a new theme to your browser, it changes the Chrome browser's appearance. Here is the list of some best Chrome themes that you can choose to personalize your Chrome browser.
Best Google Chrome Themes
---
By changing the Chrome theme, you can change your Chrome UI appearance. It gives you a dynamic look at your Chrome appearance. So we have compiled 20 great Chrome themes you can download right now. We are damn sure you like these Chrome themes, whatever your taste. So let's check out our compiled list.
1. Beauty
---
Beauty is a pretty cool Chrome theme that makes you fall in love in nature. A beautiful nature wallpaper on your homepage makes you refresh and encouraged to work. The meadows, green forest, mountains, beautiful sunset scene behind your browser homepage bring colors to your browser UI appearance.
So life is pretty beautiful with nature. Behind the theme main page, there is a silver color on the tab and bookmark, so you can find these. The theme comes full of nature and bright colors; there is no sign of dullness. So if you love nature, you must like the beauty Chrome theme.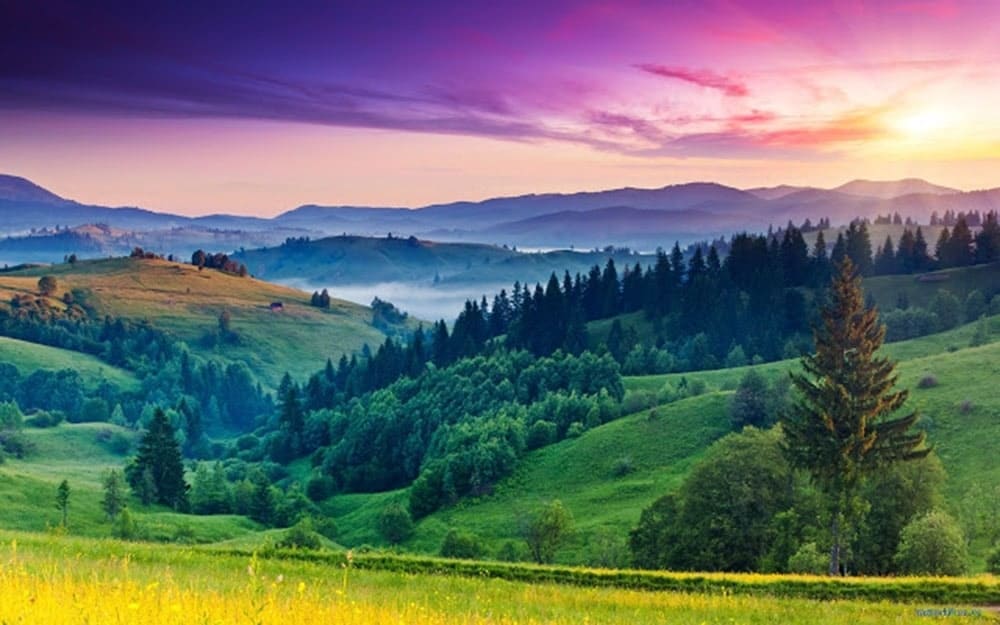 Developed By: atavi.com
Users: 200,000+
Rating: 4.4/5
2. Iron Man-Material Design
---
Of course, this Chrome theme would be the mush choice for Iron Man lovers. The theme is designed to follow and inspire the Iron Man character. An impressive artwork of Iron Man behind your homepage pleasing your browsing experience. Besides, a blueish gradient across all the tabs makes the theme more marvelous.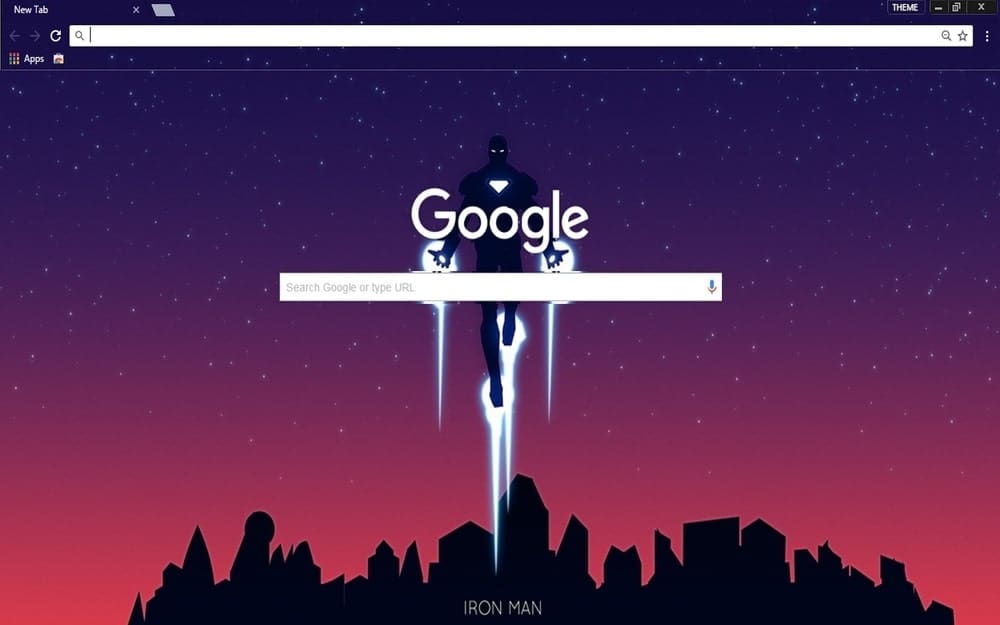 Developed By: James
Users: 200,000+
Rating: 4.7/5
3. Shahara
---
If you love the desert, you must love the Shahara Chrome theme. This theme covers the huge stunning landscape of the Shahar desert and the milk way at night creates a relaxing and serene atmosphere. Moreover, in the middle of the image, you can discover a caravan with camels and a small village in the desert that makes the theme calm and hypnotic. Additionally, the toolbar is transparent that makes it more classy.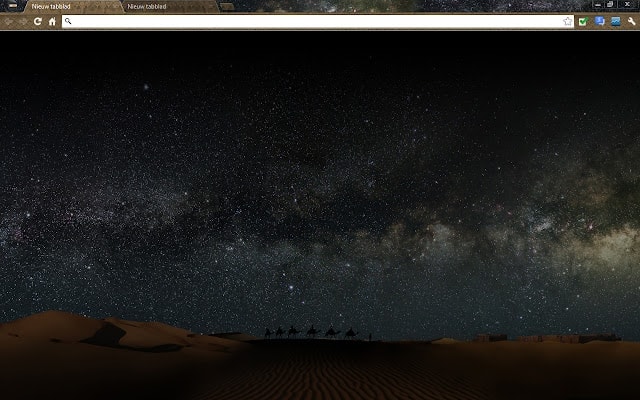 Developed By: Peter Noordijk
Users: 50,000+
Rating: 4.7/5
4. Tardis
---
Tardis theme is designed based on the fictional time machine series of Doctors Who. If you are a fan of Doctors Who, you must like this Chrome theme. The theme design is simple but elegant, with no annoying picture that makes everything clear. Besides, a white bar on the toolbar helps to navigate easily. If you are looking for a stylish but clean interface, you can pick this theme.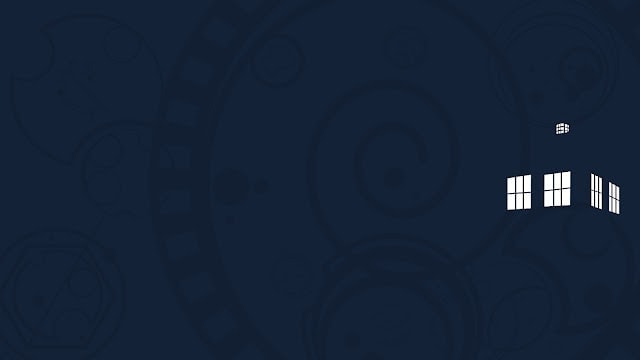 Developed By: DroidDev
Users: 10,000+
Rating: 4.7/5
5. Color Fusion
---
Color Fusion is a great theme with vibrant color palettes. If you like color gradients, you must like this theme also because this theme applies beautiful bright color to your browser that helps you to navigate different color hues. The appealing thing about this theme is that every tab comes with different color as well as every bookmark is saved in different colors so that you can easily distinguish each tab or bookmark.
Developed By: chromethemer.com
Users: 100,000+
Rating: 4.6/5
6. Sea Foam
---
Sea Foam is a peaceful Chrome theme with excellent color contrast of gentle pale green color that gives you a calm feeling. Moreover, it gives you soothing on your eye. Furthermore, you can read the tab easily. Another nice thing in this theme is that there is no different view between normal and incognito modes.
Developed By: The Chrome team
Users: 1,000,000+
Rating: 4.6/5
7. Nordic Forest
---
Nordic Forest is one of the recommended Google Chrome themes for natural lovers. It connects you with the gree planet. The theme creates a wonderful wallpaper of pine trees. It refreshes your mind during stressful times. Besides, it makes legible your tab and bookmark. While you open a new tab, the tab becomes turn grey but partially translucent.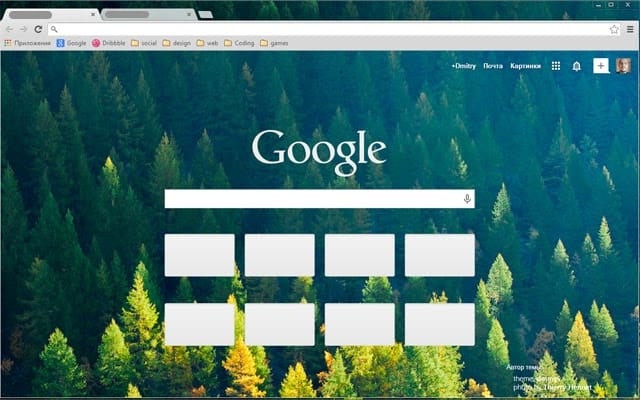 Developed By: Dmitry Ant
Users: 70,000+
Rating: 4.6/5
8. Dark Theme V3
---
Many people like the chrome dark themes. Dark Theme V3 is the most popular Chrome theme that is optimized for 4K resolution. However, it is not a true black, a great combination between grey and black. This dark grey color does not affect the website content. Every icon and text is easily visible in this theme. So you are more concentrate on your work. Different color palettes do not disturb you.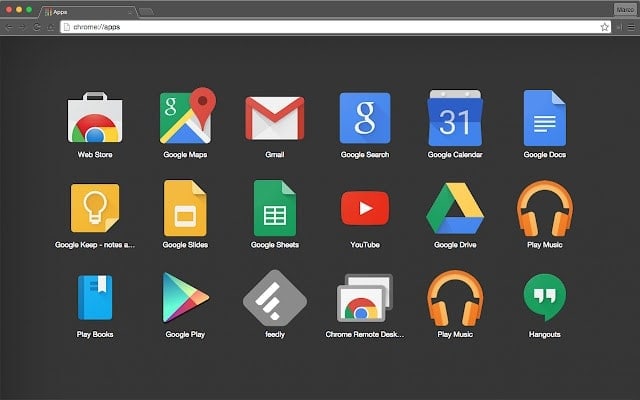 Developed By: Marco X
Users: 500,000+
Rating: 4.2/5
9. Into the Mist
---
Into the Mist is the perfect theme for celebrating Halloween or for those who appreciate a musing atmosphere. This polished dark theme gives you a gothic feel that is comfortable for your eye when you are browsing in the dark or the evening. Your working tab comes with black, and other tabs become partially translucent. Overall, the theme gives you calm and relaxation.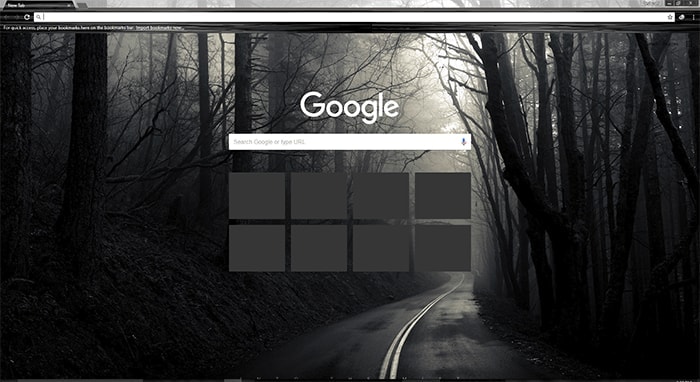 Developed By: Pjatton
Users: 700,000+
Rating: 4.7/5
Download Now
10. Lone Tree
---
The lone tree theme comes with a farm with one solitary tree that gives you a serenity feel. Everything from the address bar to wallpaper touches transparency with light color literally wins your heart. Besides, the active tab turns grey, and the other tabs become partially translucent. So this is beautiful to open a beautiful theme and work with a lone tree!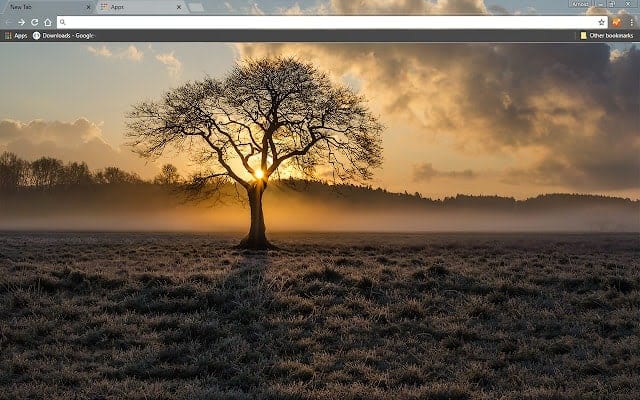 Developed By: chromethemer.com
Users: 60,000+
Rating: 4.6/5
11. Blue/Green Cubes
---
The theme is designed with the perfect blend of blue and green cubes that are pleasing to your eye. The design is exceptional and pretty. When you mouse over the tab, it stays close to the browser base color and does not mess with the readability of the tab. Besides, the clean line and professional color make the theme fantastic.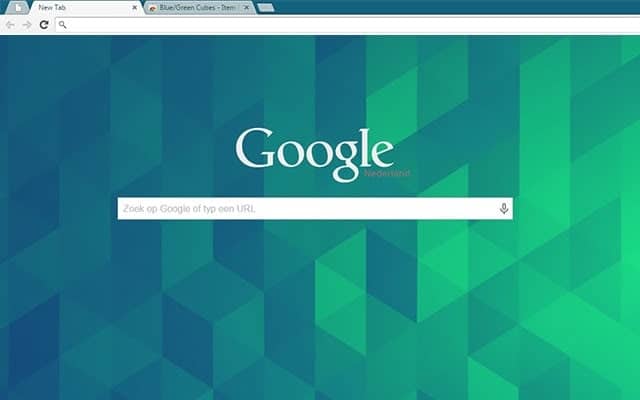 Developed By: Thomas
Users: 200,000+
Rating: 4.6/5
12. Night Time in New York City
---
Night Time in New York City is one of the most popular Google Chrome dark themes with lots of light. The theme is designed inspired by Batman's Gotham City. Basically, it captures a nice mood of New York City night featuring some famous buildings including the World Trade Centre, Empire State Building, and many New York Iconic building landscapes lets you feel that you are living in a busy city in New York.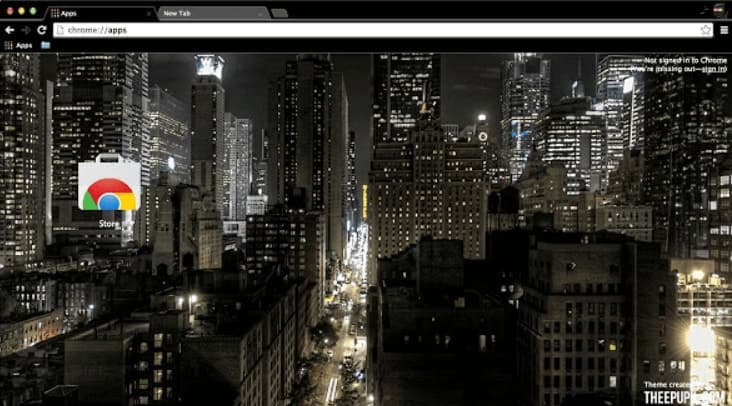 Developed By: Thee Pupil
Users: 500,000+
Rating: 4.6/5
13. Marc Ecko
---
Marc Ecko is a graffiti artwork that fades to black at the bottom of the screen, but the navigation area, tabs, bookmarks, and texts can be easy to see. The color combination of the art is fabulous so that its HD look seems great on your laptop or computer screen. Besides, the art is bright and boldly shows your personality on the laptop or computer.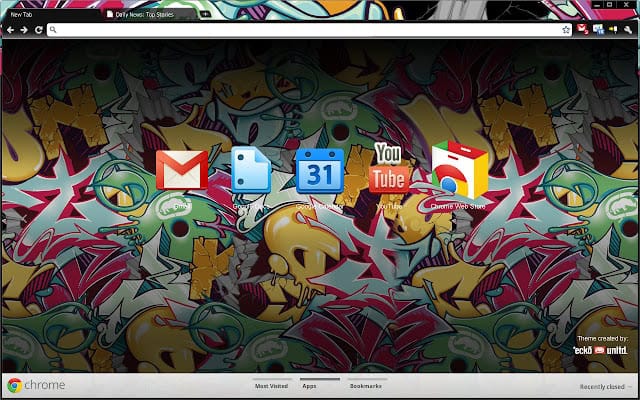 Developed By: [email protected]
Users: 100,000+
Rating: 4.8/5
14. Midnight Train Dark Blue
---
The wallpaper of this theme makes you nostalgic. The train is running towards its destination as the light shines on the chest of the midnight. It makes so pleasant on your eye. Besides, the active tab turns black color, and the inactive tabs become dark blue, so you can find the tab easily.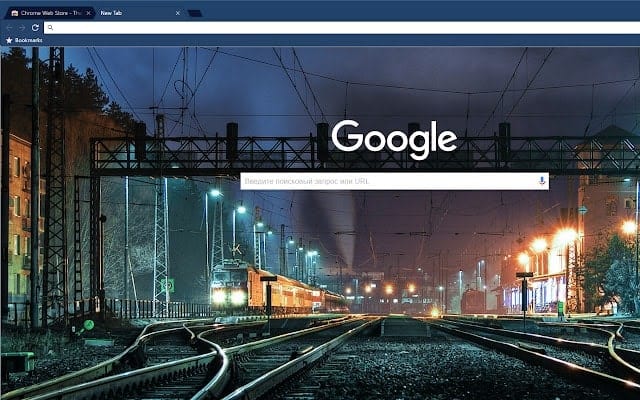 Developed By: Oleg Filonenko
Users: 100,000+
Rating: 4.5/5
15. Dark Space
---
Dark Space is another dark theme that captures the darkness of the space, and stars are twinkling. It not only brings you to the space but also gives your eyes a soothing feeling. The tab becomes black and text, and icons are in white color, so you can easily see the content.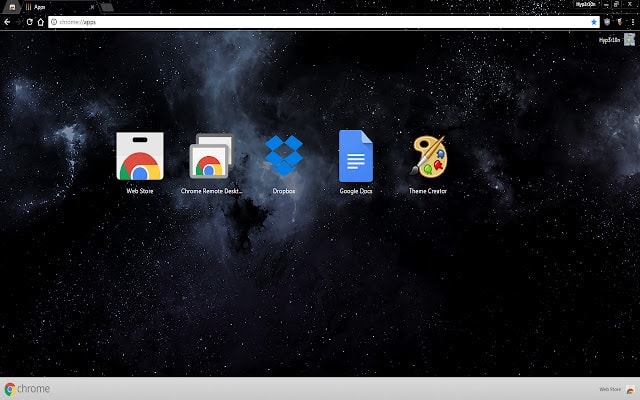 Developed By: Hyp3r10n
Users: 300,000+
Rating: 4.6/5
16. Beach in the Maldives
---
Yes, this theme will take you to the beach in the Maldives. If you are looking for relaxed and sunny weather, enjoy reading books sit on the beach; this theme virtually gives you such feeling. Moreover, this theme refreshes your mind and brings new energy to the work. However, if you can't go on vacation for a long time, this theme will help keep your mind energized.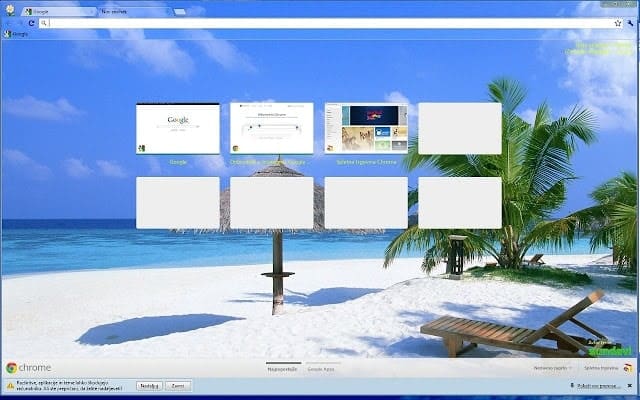 Developed By: sundavi
Users: 50,000+
Rating: 4.4/5
17. Galaxy View
---
If you are looking for a true black chrome theme and splashes of colors, you can pick Galaxy View. You will feel as if you are traveling in a galaxy where the stars are twinkling. So it gives you a different vibe. The tab becomes transparent, it looks pretty, but you may face difficulty reading the text on the tab.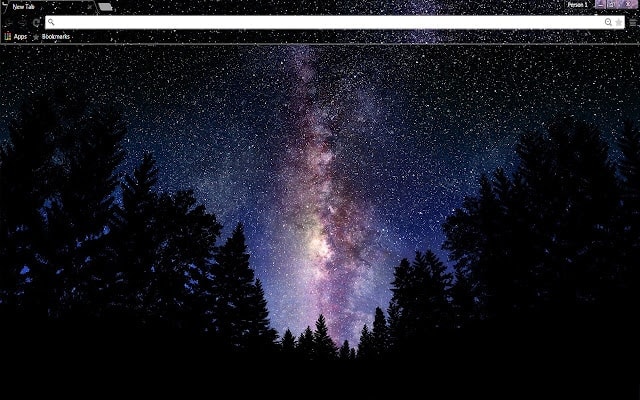 Developed By: James
Users: 600,000+
Rating: 4.3/5
18. Slinky Brushed
---
Slinky Brushed is one of the elegant google chrome themes which design is clean and simple. The theme designs sleekness of the brushed metal that is soothing for the eyes. Basically, this theme is specially designed mainly focuses on the website content. So you can easily see the tab, bookmarks, and search bar that enhance your browsing.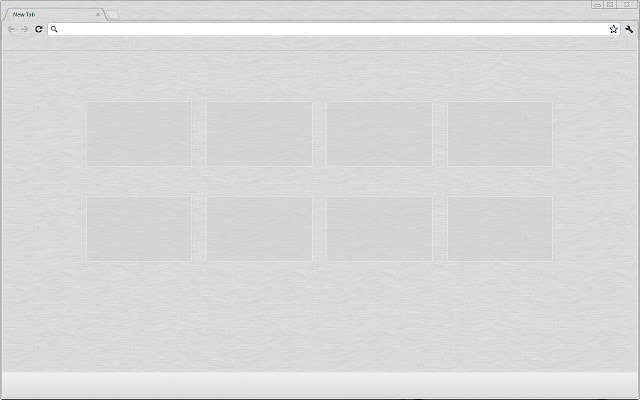 Developed By: slinky.me
Users: 100,000+
Rating: 4.8/5
19. Ride the Wave
---
Ride the Wave is another chrome dark theme, but it is different from other dark themes. In the dark blue colors, you will have a wonderful experience of surfing. Moreover, the theme color is a nice combination of dark blue and purple that makes it aesthetically beautiful. The tab color is blue with white text, so you can easily read the content.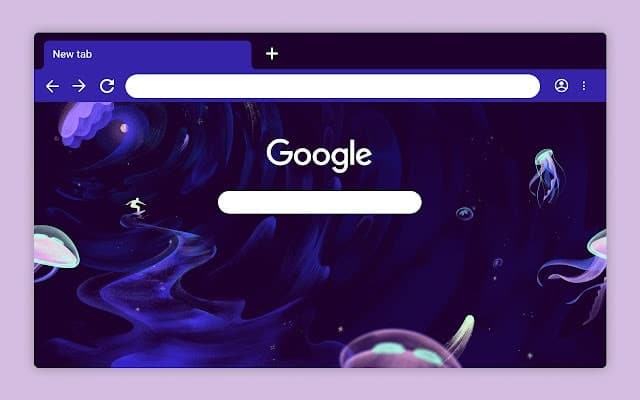 Developed By: The Chrome team
Users: 500,000+
Rating: 4.6/5
20. Floral Blue
---
Floral Blue is a simple yet mesmerizing chrome theme. There is a pale blue pattern across the entire page and darker color of the tab header and search bar. The tab turns in dark blue color, but the active tab becomes partially translucent so that you can easily identify your active tab.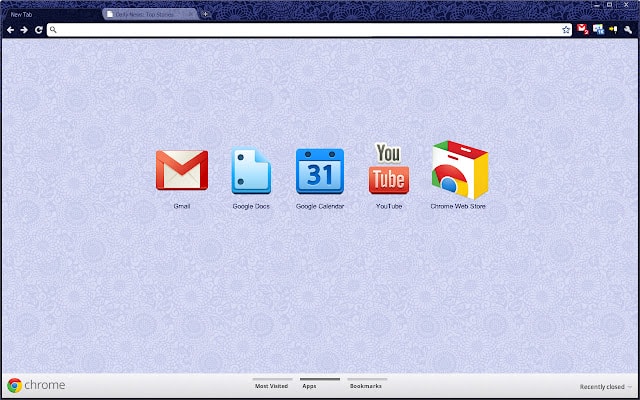 Developed By: [email protected]
Users: 30,000+
Rating: 4.6/5
How to install a Chrome Theme
---
The installation process of the Chrome theme is simple. Just follow the instruction and install a new theme just in a minute.
Firstly, open the Chrome browser and log in to your Google Account.
Secondly, click on the right top of the three-dot.
Then click on Settings>Appearance>Theme.
After that, enter Chrome Web Store, and here you find your theme by searching in the search bar.
Next, select the theme from the search result and click on Add to Chrome.
Congratulations! You have done it successfully. The theme is installed in your Chrome browser.
Additionally, noted that you might need to close all tabs and reopen the browser to experience the changes in the browser appearance.
However, if you want to install our listed Chrome theme, you just click on the download now of the particular theme and go to the theme page. Now click on the Add to Chrome and apply the browser appearance right now.
Finally Insights
---
We may find lots of extraordinary chrome themes in the Chrome web store, but you can not use all of these at a time. You have to choose one from the list. Luckily, you can customize your browser's web appearance easily. If you have limited time or don't want to test all themes, you can choose your theme from our complied best chrome theme list. We have complied most rated and downloaded google chrome themes, with many users being satisfied with these themes. We hope you also like these.
So lets us know what your favorite google chrome theme is and why you choose this theme? Apart from the list, if you have any alternative theme preferences, you are requested to write down the name of the theme in our comment box.