Nowadays, the Chromebook is becoming popular among the students and professionals. Earlier time who used to use Microsoft office, now he is using Google Docs in his Chromebook. So it's important to convert MS Office Files into Google Docs compatible files for the users, who want to use Chromebook as full-time Machine.
Here I will be showing how to convert MS Office Files into Google Docs in your Chromebook. You can do it one file at a go or all the files combined. Google Docs support drag-drop function for converting MS Office Files.
Step-1
---
Launch the Google Drive from the bottom app launcher menu of your Chromebook. You can also open Google Drive from the Chrome browser Extension manager.
Step-2
---
Now you have to go to the settings menu.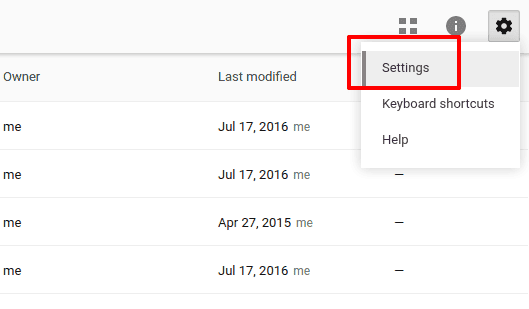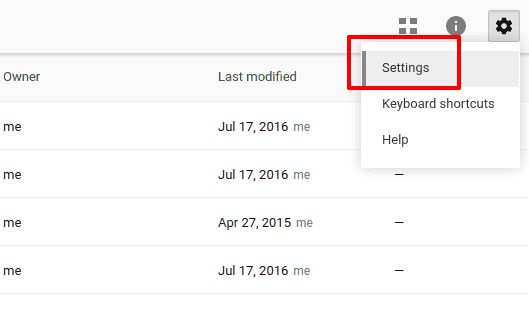 Step-3
---
From the setting menu, Go to the general tab and ensure that the check mark is selected on " Convert Uploads"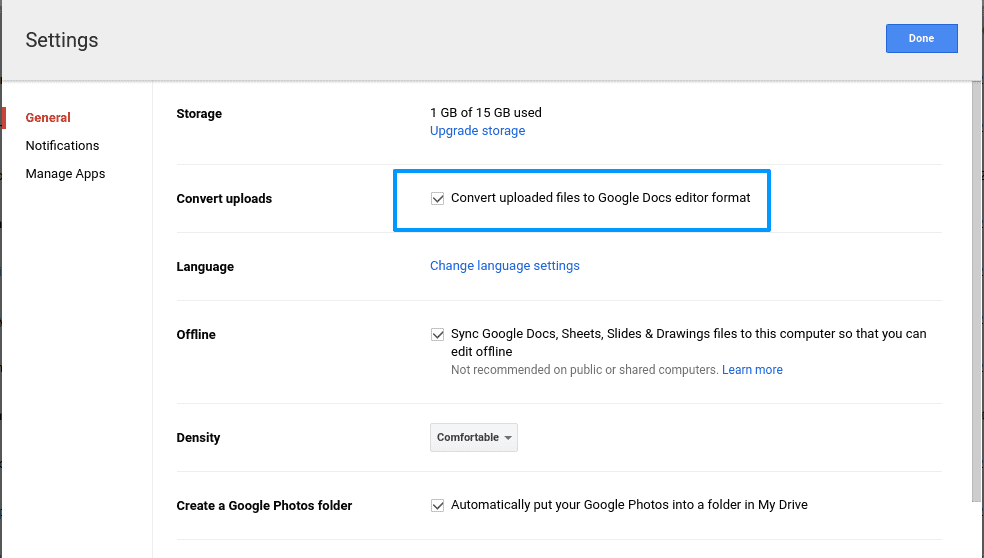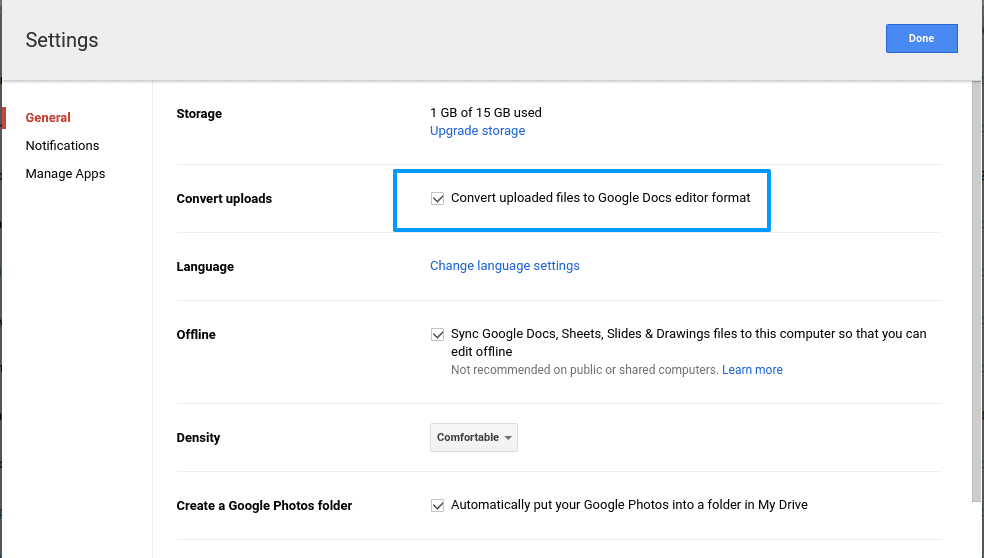 Step-4
---
Now it's time to drag and drop a file or a folder of files from the Desktop into Google Drive.
Step-5
---
Now an uploading progress bar will pop-up that shows the files is uploading and converting. This will take a moment depending on how many files are uploaded from the desktop into Google Drive.
Final Result
---
After successful completion, you can find all the docs on your google drive. You can see".doc" extension of your file into the drive.
This how you can convert all types of Microsoft Office files ( MS Word, MS PowerPoint, MS Excel ) with no time.
Do you like this simple tutorial? Feel free to share your experiences and suggestion about your Chromebook and Google Apps into the comment below.