If you are using Windows OS, you can capture screenshots by pressing the keyboards key PrtScr. But this default Windows keyboard shortcut can not highlight the important area that you want to mark or provide an extra message to the audience. An annotation software can do this. Unfortunately, Windows OS does not have a default powerful annotation tool. Though Microsoft Snip & Sketch has annotation features, it is limited.
Basically, the annotation tool helps you mark a specific object in a picture or document, fill PDF form, or even sign a document. This tool makes it easier for the audience to understand the message clearly. If you are a web designer or project manager, this tool helps you collaborate with your team to get feedback or instruct them perfectly.
This is a great tool for a presentation or demonstration of something that you temporarily think about and mark your key points to change. So let's introduce trusted and useful annotation tools.
Best Annotation Tools for Windows PC
---
You may find lots of annotation tools on the web. But it isn't easy to pick the right one for you don't have any idea about the tools. In this article, we cover the 10 best annotation tools for Windows, which enable you to highlight or edit important text or ideas with audiences. Most of them are free. So let's check the best for you.
1. Adobe Reader
---
Adobe Reader is probably the most used PDF reader. This app is compatible with almost all operating systems. This feature-rich application also includes an annotation feature. This annotation tool is hidden in the Comment tool. Select the comment tool from the top right or sidebar. Then bar open with many options; you can select an option to annotate your PDF.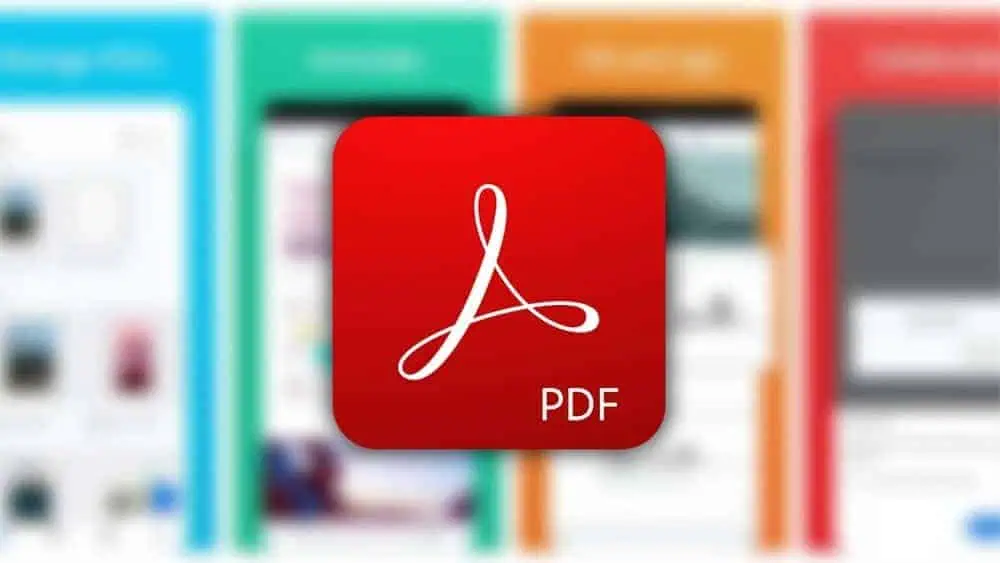 Key Features
You can highlight with various colors any text or shape.
Moreover, you can underline any text using various colors.
Besides, you can make a circle, rectangle, or any shape to highlight a particular section of the document.
If needed, you can write down or erase any text in PDF.
After highlight or edit the PDF, you can share this PDF with others using the PDF Share option.
Pros: The layout is fantastic. All annotation features are included in this package.
Cons: The paid version is too expensive. Some features do not work in the free version, and then you need to pay a big amount.
2. Microsoft Snip & Sketch
---
If you are using Windows 10 or above, you find this cool annotation tool by default. Go to the taskbar below the right new notification panel or press WIN+Shift+S, then the Microsoft Snip & Sketch tool has appeared. This tool lets you screenshot & highlight any point of the screenshot if needed.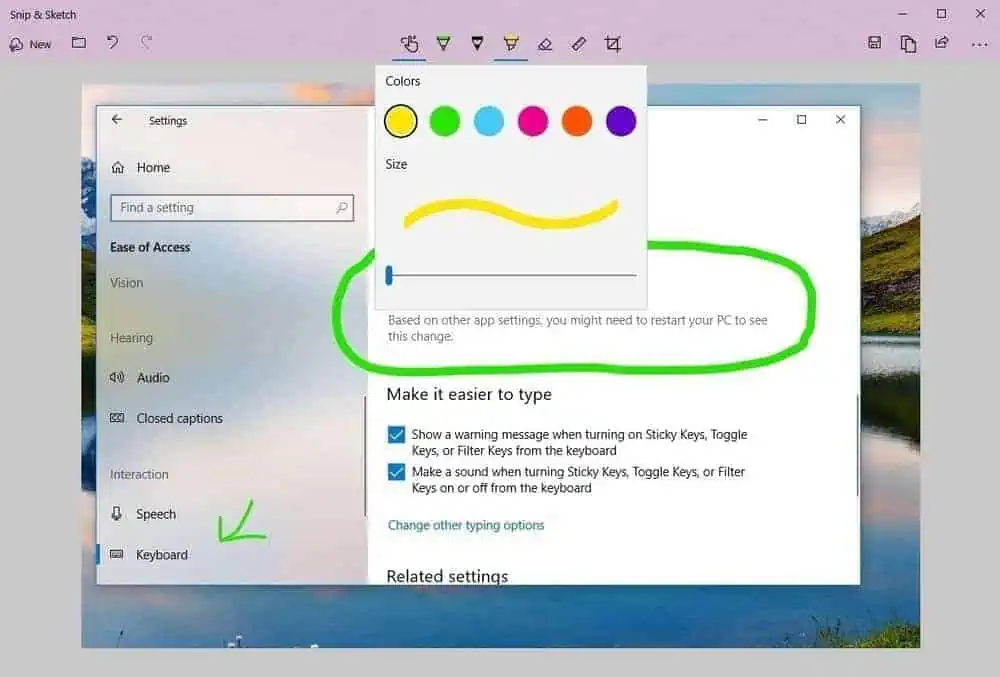 Key Features
There is a pen and pencil to write down on the image. You can choose 30 colors from the color pallet and resize your pen or pencil size.
You can highlight any section of text using the highlighter tool. There are 6 different colors to highlight.
Besides, a rectangle and circle ruler tool helps to draw the line.
A touch writing is also included with this app to free-hand draw or writes anything.
However, you can erase all ink (that you draw by snipping tool) on the image with just a single click.
Moreover, you can share this screenshot image via Mircosoft Onenote or mail.
Pros: It is the default tool for Windows 10 or above OS users. So you do not need to download it. Your basic requirement is fulfilled with just a single click.
Cons: The erase tool erase all link at once. If you want to erase a particular section, that cannot be possible in this app.
3. PicPick
---
PicPick is an all-in-one design tool that not only can capture screenshots but also can edit the image. This app has various graphic design accessories, including a color picker, ruler, crosshair, whiteboard, and many more handy tools. Besides, you can apply the image effect to enhance your image.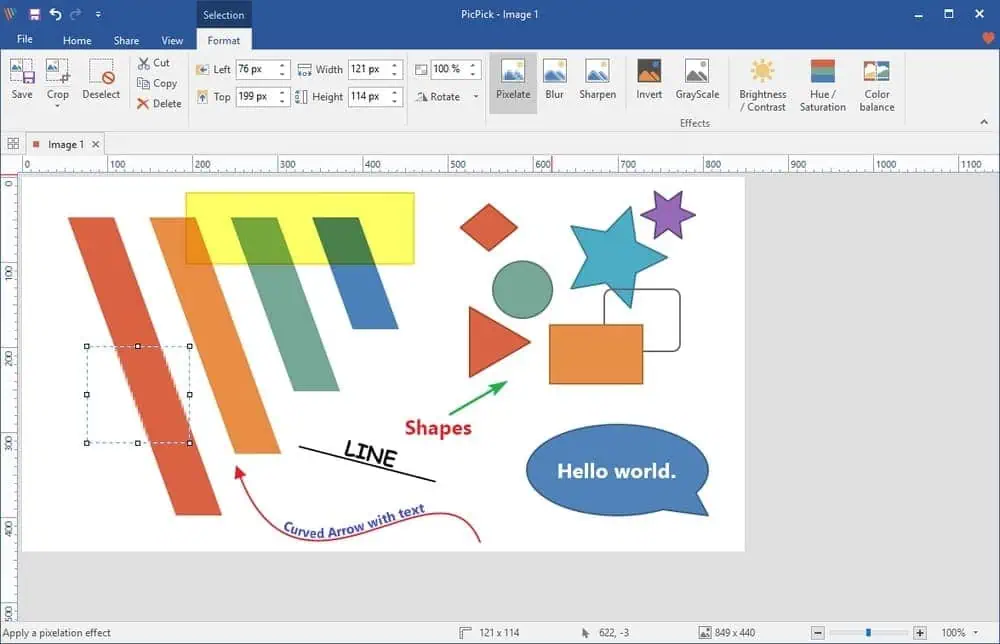 Key Features
Capture everything that you want. You can capture either the entire screen or active window or a specific part of the window.
You can highlight your image using either text or different shapes with different colors.
PicPick comes with basic image effects such as brightness control, drop shadows, frames, motions.
You can easily share this image via mail, file sharing site, or social media.
Besides, you can customize shortcut keys to make simple the editing process.
You save the image not only JPG, PNG, GIF, BMP formate but also PDF formate. That is a big shot for PicPick.
Pros: The simple interface with a handy tool can use everyone without having any technical knowledge. It helps to make PRO!
Cons: I miss different brush tools such as Airbrush, Oil Brush. Besides, I also miss saving an image in GIF format. I Hope PicPick these cool features in its next update.
4. Gink
---
If you are looking for a lightweight annotation utility, then Gink is the best option for you. It needs less than 5 MB to install on your device. Basically, Gink is an open-source application that you can download for free. Once it is installed, it runs on Windows background. When you need to take screenshots, just press G, then Gink appears on the screen. After that, you can take a screenshot and add additional text or mark.

Key Features
The user interface is clean and simple. So the audience can focus on the highlight easily.
It has a stylus eraser to clean the particular part. Besides, it has a clear tool to clear the canvas.
You can use the mouse for click-through mode.
It has 5 pens in different colors and sizes.
Moreover, you can draw on the screen and then take a screenshot to save your demonstration.
Pros: The great feature of this tool is that it can use in multiple displays.
Cons: To install this tool, you need to additionally install the .Net Framework if it is not installed on your computer.
5. PDF Annotator
---
By the name, it seems a simple annotation tool. But it is more than an annotation tool. You annotate not only your PDF document but also design, sign, comment on the document. However, this annotation tool has no free version—the regular license price around $70. But you buy a student package at $39.95. This annotation tool is only available for Windows OS.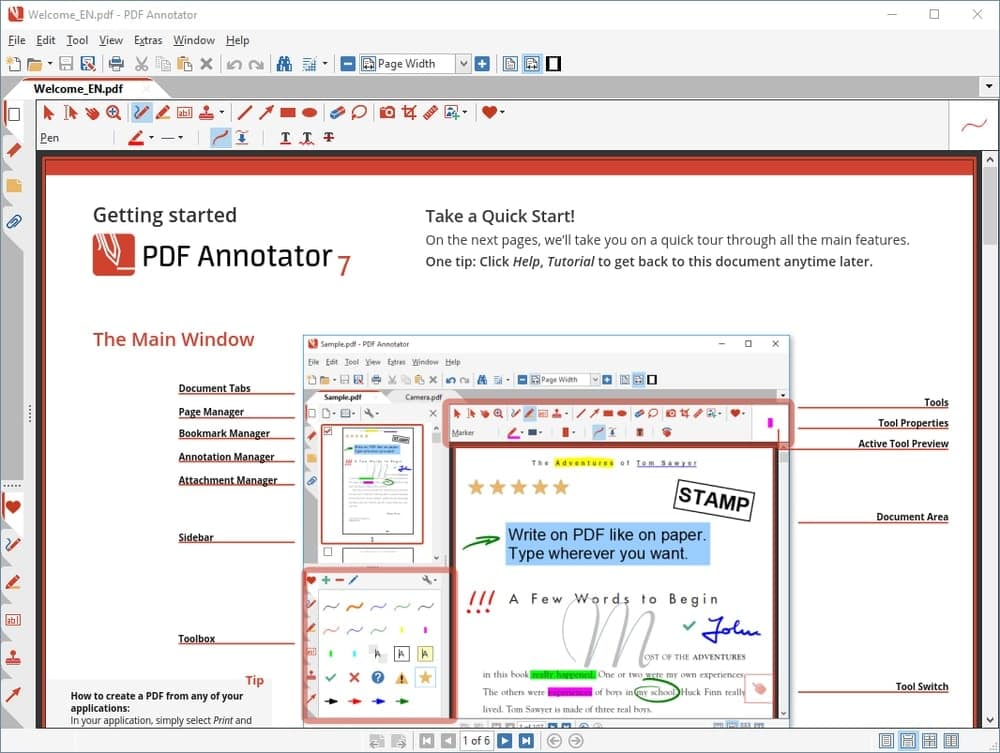 Key Features
You can comment on the document.
You can freehand highlight the document using the pen tool.
Besides, you can add markup and images to the document.
Moreover, you can add signature, page number into the document.
You can import or export this pdf annotation in a different document version.
Pros: When you need to annotate a large document, then this tool is very helpful. Moreover, you can add or deduct any page into the document.
Cons: You can add a signature but can not add a digital protected signature with this annotation tool.
6. Microsoft OneNote
---
Microsoft OneNote is a member of the Microsoft Office family. Basically, it is a digital notebook where you can also use as annotate tool. This powerful annotation tool helps you to capture your thought into digital form. Besides, you take notes, make comments, record and edit audio, compile images and share your content with others. Surprisingly, it is a free product of Microsoft. You can download it from the Microsoft site for free. If you are using Microsoft 365, OneNote is already installed.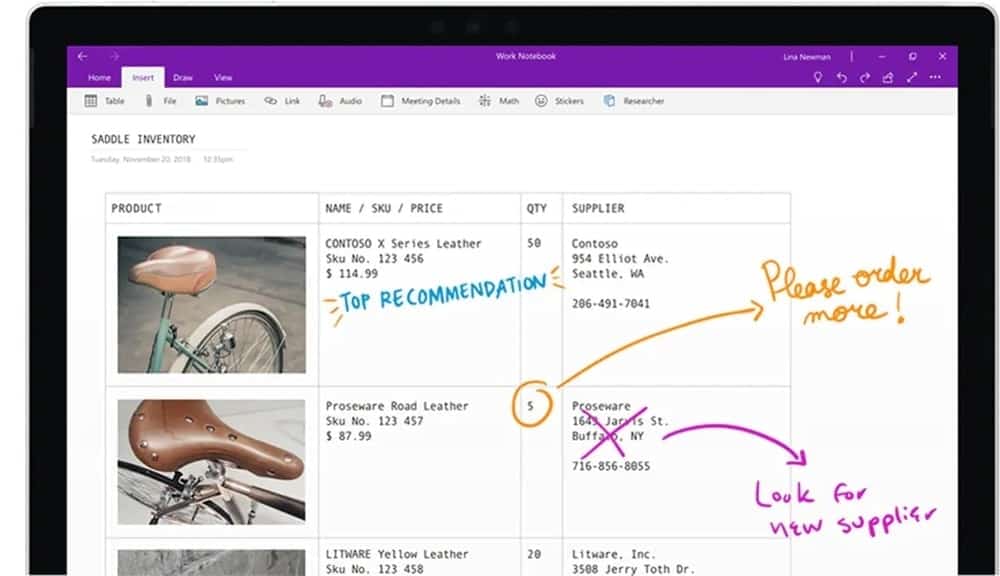 Key Features
This annotation tool supports audio and video media. So you can record, insert and mix media here.
It provides cloud storage services and saves free up to 5 GB of files and media.
If you need, you can revise your note with type or highlighting.
You can draw your thought by using stylus ink or your finger.
Moreover, you can organize your content across section, pages
Besides, you can share OneNote content via mail, social media such as Facebook, Instagram, Twitter.
Pros: The cloud storage facility is a unique feature as an annotation tool. Moreover, you use a Microsoft product for free. How sounds good!
Cons: There is no private encryption while saving the data to the cloud.
Download Microsoft OneNote Now
7. Foxit Reader
---
Foxit Reader is another powerful PDF annotator that you must like. It comes with full-featured annotation features. The user interface is straightforward and easy to use. Open Foxit Reader and go to the Comment tab. Here you find lots of annotation features such as text markup, typewriter, drawing, area highlight, note, pin, comment, and share option. You can download it free from the Foxit site.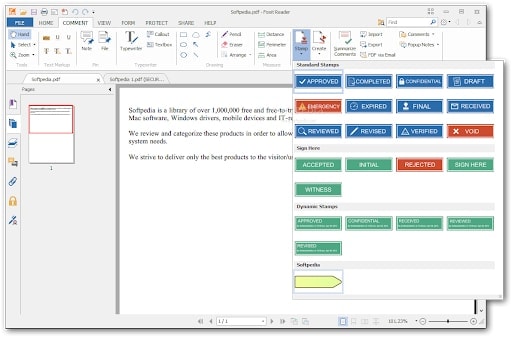 Key Features
With Foxit Reader, you can fill the form using XML Form Architecture.
You can add images, videos, and file attachments with your PDF documents.
You can create, manage, and apply digital signatures and make them password protected.
Besides, you can also create, manage, and apply stamps.
If you need to add additional text, you can write it easily using Foxit Reader. Moreover, you can change the font name, font size, and font color.
Pros: This lightweight software supports all types of operating systems. So you can use it anywhere anytime.
Cons: Document merge, filter, and compression features are only available for Foxit reader online version called Foxitonline or purchasing another application called FoxitPhantomPDF.
8. Doccano
---
Doccano is an open-source annotation tool for both Windows and Mac. This annotation tool is usually used for text classification, sequence labeling, sequence task. So you can recognize entities, summarize text and create a dataset. First of all, you need to create a project and then upload your data after starting annotation. It designs a simple interface. So you can make text annotation easily.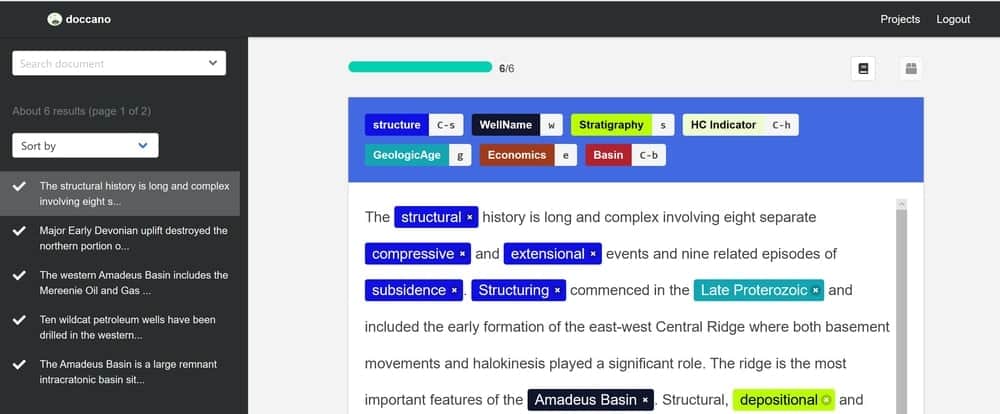 Key Features
This tool helps you to analyze the sentiment of the text.
You can label your data according to the sequence.
Moreover, you can draw a sequence flow for training data models.
This text annotation tool supports multilanguage.
It supports emoji! Interesting!
Pros: When your app is trained about data sequence, it automatically labels all data using a machine language model.
Cons: It has a lag issue. Also, without technical knowledge, it isn't easy to run.
9. Xodo
---
Xodo PDF reader also works as an annotation tool. With free Xodo, you can edit, annotate, sign and sync PDFs with the cloud. You can open PDFs in Xodo and open Word, PowerPoint, Excel files,s and share them in PDF format. If you are looking for a simple PDF annotation tool, Xodo is the best option for you.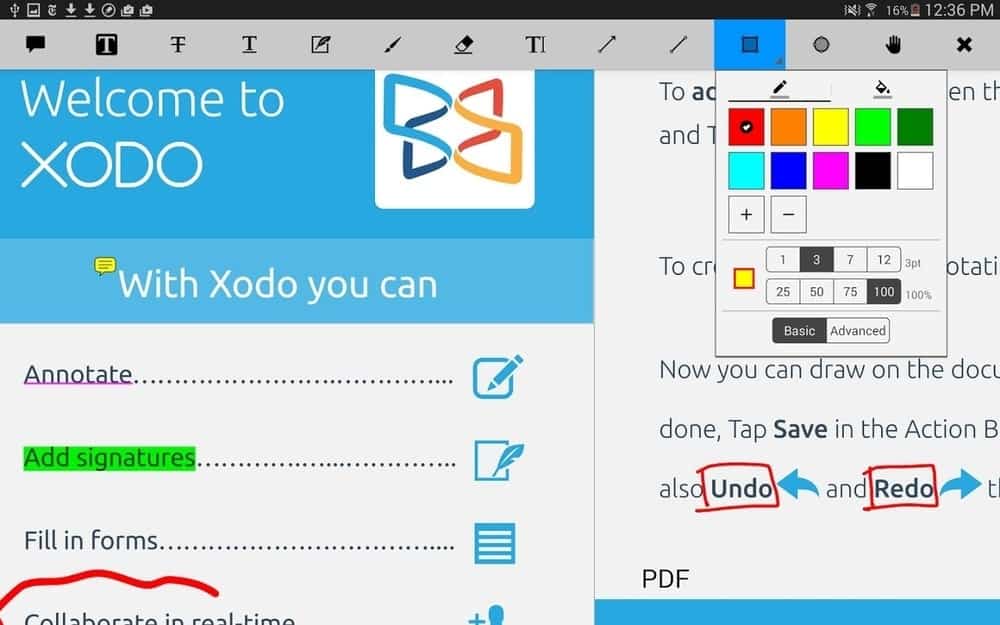 Key Features
With Xodo, you can draw and type directly on PDFs.
If you need, then you can make a highlight, underline, and strikeout text.
Moreover, you can add different shapes such as circles, rectangles, arrows, lines, and many more.
You can use a thumbnail preview browser to change the page order, delete pages, and add a new page.
Besides, Xodo has a great feature for PDF page rotation.
Pros: The great feature of Xodo is you can annotate in real-time by collaborating with your team members.
Cons: Xodo also has some lag issues.
10. Ink2Go
---
If you are looking for screen annotation software, you may try Ink2Go. It is screen annotation and screen recording software. While a video plays on your computer, you may save the particular moment as an image or record a whole or particular session. This is a great tool for a presenter to share his ideas with audiences. It has a 15 days free trial period. After that, the single license price is around $20.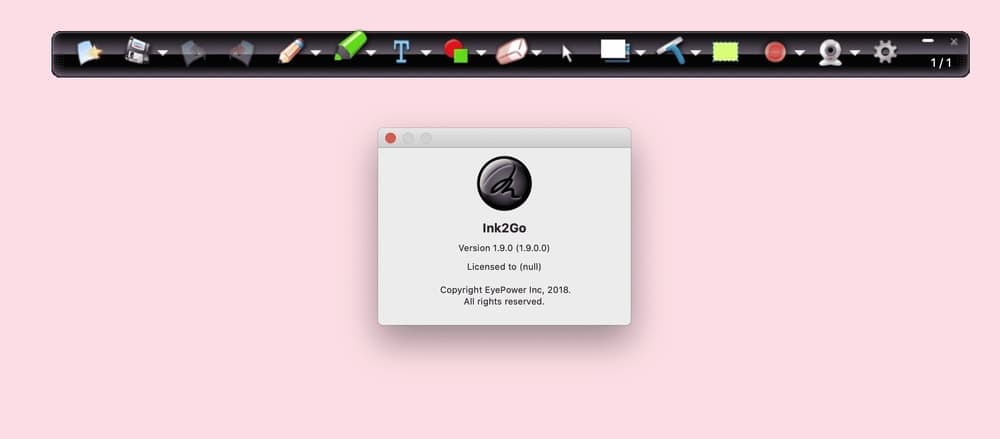 Key Features
While a video or presentation slide runs on the screen, you can draw, highlight, or write your ideas on the screen.
Your annotation clip is saved in different formats such as  JPEG, PNG, Bitmap or GIF (for Windows), and PNG (for Mac OS X)
Besides, you can record video which is playing on the screen with annotation.
Just press a single click you can toggle between your whiteboard and desktop.
8 pens, 4 highlighters, and 3 erasers with multiple colors make convenience your annotation job.
Pros: This tool is an excellent innovation for presenters or public speakers. Use hotkeys to switch quickly among different annotation tools.
Cons: The irregular version release. The last Windows version was released in August 2019. However, its annotation tools are limited.
Our Recommendations
---
Each annotation tool discussed here is compact with full-fledged annotation features. If you do not have any specific choices, you can choose any of them discussed above here. However, my personal choice is Microsoft Snip & Sketch tool. Because it is default installed with Windows 10 and run quickly, press Windows shortcut keys. For personal use, I think Microsoft Snip & Sketch tool is OK!
If you are looking for a powerful annotation tool for Windows OS, you may choose the other tools from the above list. Overall, Microsoft OneNote is a great tool for annotation. If you are looking for PDF annotation, you can use Foxit Reader because it is lightweight and free. For public speaker or presentation purposes, Ink2Go is the best choice for you.
Finally, Insights
---
An annotation tool turns boring presentations more interesting. A well-placed annotation helps you to add more value to your content. So here I marked the 10 best annotation tools for you. If you are a project manager, office executive, teachers, public speakers, or presenters, I recommend you to pick any annotation utility to demonstrate more attractive presentation content. Apart from this list, you have a choice. You are requested to share with us. Your contribution helps others to draw a colorful step in their life!