There was a time when students didn't have a smartphone, so they needed to carry books, dictionaries, planners, routines, and many other things. But now, almost all the people, including the kids, also have their own devices. So, they can easily get a lot of advantages in their study by modern technology. And today, our discussion will follow something like that. Well, there are many apps that help students to study easily and more efficiently. And so, we are going to talk about the best apps for Students.
Best Apps for Students to Boost up Their Study Time
---
Basically, students have different types of devices like Android, iPhone, iPad, or sometimes even Mac. That's why we will talk about a few apps for all these devices. While choosing the best apps for students, I was quite confused, unlike most other times. It's because not of the fewer quality apps but because there are more options for a list. Yes, there are many helpful apps out there, and from them, we only choose the best one with different functions. So, let's check out which one is your need.
1. Oxford Dictionary of English
---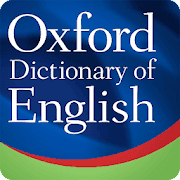 For a student, a dictionary is a must-have. And from now on, you don't have to carry the big Oxford dictionary book with you wherever you are going. It's because Oxford has already launched its official dictionary app for your device. It is available for both Android and iPhone, iPad, and Mac users. And this lite app comes with a huge database. For students who are preparing for different English language proficiency tests, this app really helps them a lot.
Important Features
You don't necessarily need an internet connection to use this app. The database is already saved, and you can get all the information while being offline.

More than 350,000 words and phrases are initially available in this app with their respective meanings.

Audio pronunciations of more than 75,000 words are also available in this app.

Word-of-the-day is a very helpful function here to improve your vocabulary day by day.

This app indeed updates regularly. So, you will have more words and meanings with the days.
Pros: Students of IELTS, ACT, SAT, or TOEFL can use this app to increase their vocabulary and pronunciation. Additionally, it is a completely commercial-free app.
Cons: Every time you open this app, it will ask you to buy a premium subscription, which looks annoying to many of its users.
2. Scribd: Audiobooks & ebooks
---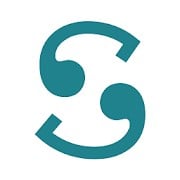 Modern technology has done a lot in the sector of study and education. Audiobooks and ebooks are the greatest inventions as well. And for students, having a large collection of audiobooks and ebooks is like a must-have. If you are thinking so, just try Scribd. It is one of the largest collections of different virtual books and content. So, whatever you are interested in, this app will always help you. Eventually, you can find audiobooks on your school subjects too.
Important Features
While playing audiobooks, you can use a sleep timer that will turn it off after a while automatically.

You can read ebooks and listen to audiobooks even if you are offline.

While reading ebooks, you can certainly change the font size, color, and brightness level to make a comfortable reading environment.

Generally, this efficient ebook reader app lets you bookmark particular pages and take notes from the books.

Available horizontal or vertical page scrolling will also help you read books from any angle.
Pros: It is a completely commercial-free app. So, there is no way this app can distract you from concentrating on your study.
Cons: A large number of contents in this app are only available for premium users. So, many students cannot afford it.
3. Feedly – Smarter News Reader
---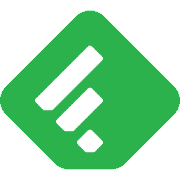 If you are looking for an informative app that helps you study, I would prefer Freely. Here, you can find thousands of contents in different categories. Also, you can create and publish your writing in this app. Here, you can follow particular writers and check all their creations as well. This open-source app is powered by RSS and free to use for almost everyone. Additionally, it is safe to explore ideas and topics in this app, and the interface is quite amazing.
Important Features
This app will provide you with millions of blogs, magazine content, news, and student topics.

You can certainly use this app to organize all your content in one place.

Feedly is initially connected to more than 40 million of feed. So, it is for sure that you will find information about almost anything in this app.

This useful news app is indeed accessible to most Social media and apps.

For readers, it is the best app as it offers a simple reading interface and an elegant virtual atmosphere.
Pros: Finding content on a particular fact is quite easy here. You can either use the gilder options to find many contents from the same category or use the optimized search option to find a specific one.
Cons: There are many contents that are not necessary for students particularly.
4. Wikipedia
---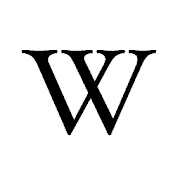 Don't say that you are not familiar with Wikipedia. Whenever we search anything on Google, Wikipedia is the first site that appears before us with all information about the fact. And many of you may not be concerned that this site has its official apps, so it is kind of the best educational app for all students. You can simply ask anything on this app, and it says all possible information about it. Besides, this best iPad app for students comes with a very minimal interface and elegant theme.
Important Features
This popular open-source app comes with no commercials to disturb you.

Apparently, there are more than 40 million contents on different topics available in this information garage.

You will indeed find content in over 300 different languages of the world.

An easy search option will eventually assist you in finding whatever you are looking for.

This app initially lets you select the categories and explore more topics to enhance your knowledge.
Pros: It won't be a matter if you don't have an internet connection. You can simply use this app offline by saving all your favorite content.
Cons: This app is not available on Mac.
5. Noon Academy – Student Learning App
---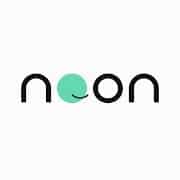 If you are looking for an app that will help you attend live classes on different courses on your Mac, Noon Academy is the best option. It is an e-learning platform where you'll get learning materials, solve questions and quizzes, and much more. Besides, you can join group discussions in video streams to get rid of your confusion. Moreover, the app will arrange some scored online tests where you can challenge your mates and take your name on the top of the leaderboard.
Important Features
The app initially offers qualified teachers across the world, and even teachers from your school will be there to assist your learning.

Students from primary, secondary, and high schools can get free home tutoring through this e-learning platform.

You will apparently get homework assignments and projects, and you can solve all these with your friends in real-time.

The app also keeps all the recorded lessons for your convenience, and you can revise concepts anytime.

There will be different course types, and daily exercises and teachers will explain in a high-quality video.
Pros: You can post your doubts and write answers to other's questions. Additionally, you can collaborate with your friends during the live sessions as well.
Cons: The app doesn't have any playback option.
6. School Planner
---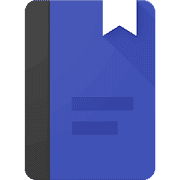 School Planner is definitely a wise option to choose for students of all classes. This time management app for students assists the student in organizing their career, and the modern design will make all your tasks easier. Likewise, it will assign homework, assignments, and exams and notify you of daily updates. In addition, the built-in calendar is highly customizable; thus, you can handle events and activities smoothly. Certainly, this app is beneficial for elementary school, high school, and even for college tasks.
Important Features
The app is initially very simple and also works quite faster. So, you can understand the quick use of it.

You can manage your grades and courses as it has come with automatic calculation of average.

Apparently, you can record the live sessions and organize them for your convenience.

The app also offers a color theme option so you can highlight different subjects and design your schedule.

The calendar will notify you of the saved events, and you can also add the widget on your screen.
Pros: You can save your teachers' contact and keep their numbers or mail addresses. Furthermore, You can keep a backup of your data in google drive and sync it with all the devices.
Cons: There is no feature to filter the homework or tests for any specified subject.
7. Mathway: Scan Photos, Solve Problems
---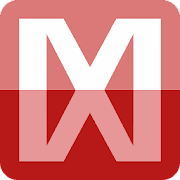 Mathway has arrived with some of the smartest features that will help the students in algebra, calculus, graphing, etc. The only thing you need to do is point your camera to take the photo or simply type the math question. And the app will give the step by step explanation of your queries. In fact, it is like a private tutor in your palm, and you can solve billions of math questions sitting anywhere, anytime. Let's learn more about it.
Important Features
The app apparently covers all the areas of pre-algebra, including integers, fractions, decimal numbers, arithmetic, factors, etc.

It will give the best solutions for trigonometric functions, vectors, complex numbers, conic sections, series, etc.

You can certainly clean up all the confusions in calculus and integrals, limits, derivatives, etc.

The app will work as a great help in probability, combination, permutation, etc.

This app is also available for Mac users, and here, you can even get instant graphs of your problem.
Pros: The app eventually offers multiple subjects so you can go through the specific topic. In addition, you can view the detailed answers in an instance.
8. StudySmarter: Flashcards, Notes, Quizzes & Planner
---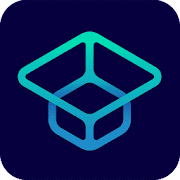 Why not use an app that will assist you in achieving better grades, especially in school, Bachelor, or Master's degree? StudySmarter is here to cover up all your problems, and you can study with shared flashcards and keep the study notes in record time. Moreover, you can create a schedule with its study planner and keep track of your progress. Definitely, it is one of the best android apps for students where students can find all the materials online or offline.
Important Features
It is the best planner app for students, and also it lets you collaborate with others and study the same flashcards on almost every topic.

You are initially allowed to convert the study materials into flashcards or notes with a flashcard maker.

The app also includes a scanning feature so you can upload the materials digitally.

Apparently, the sketch feature will help to annotate the flashcards along with hand-drawn notes.

You can indeed make a great effort through various quiz modes like spaced repetition to study and analyze.
Pros: The app offers wide design options, including screenshots, sketch painting, multiple-choice, etc. Besides, you can share PDFs, lecture notes, and even homework with your friends.
Cons: Some students find the interface complex and critical.
9. WPS Office – Free Office Suite for Word, PDF, Excel
---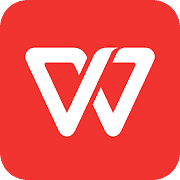 WPS Office has arrived with all the basic features to allow the students to access various office functions. These basic functions include scanning PDF files, converting spreadsheets, viewing documents, editing slides, and so on. Certainly, students can use this tool to create, edit and share word documents in real-time. Additionally, there is an easy sharing option that lets you copy the link or send the document directly through email, messages or mark it in your favorites.
Important Features
This best iPad app for students initially includes a free PDF reader option so you can open, view, share, and comment on the device.

The app initially allows you to scan paper documents into PDF.

It indeed supports PDF annotation, and you can add or delete watermarks in it.

You can apparently save the documents in third-party clouds, including Google Drive, Dropbox, Evernote, Box, and OneDrive.

The app also lets you put marks with a highlighter in a PowerPoint presentation.
Pros: You will get 1G free cloud storage, and it allows you to share the files, do online editing, and join the cloud team. Plus, you can share office documents via WIFI, DLNA, Telegram, Facebook, and Twitter.
Cons: The app doesn't have an option to add equitation or any symbols to word documents.
10. My Study Life – Digital School Planner You Need
---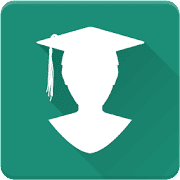 My Study Life is the final recommendation, and it is designed for both students, teachers, and lecturers, and it will definitely help you progress in your study. This exciting app that helps you study certainly allows you to store your assignments, classes, and exams in the cloud. Besides, you can look into it from anywhere with or without an internet connection. Surely, it is the best app for students in academic performance, and it will notify when the projects and assignments are due or overdue.
Important Features
This app initially helps organize your study schedule, and it shows your classes instantly identifiable in a weekly view.

You can add any new task, and it will be visible in an instant.

The app will apparently give a reminder of your unfinished task and classes before it starts.

You can also have a quick revision on your notes as they can be saved in the cloud.

This useful teacher's app indeed has a very user-friendly interface, and you can manage to set your schedule easily.
Pros: The app shows an advanced academic year and integrates all your tasks. Plus, it gives a remainder of any exams or emergency at least 15 minutes before it starts.
Cons: The app doesn't have the widget to display the dashboard on display.
FAQ
---
Q: What is the best Android app for students?
A: Oxford Dictionary of English, Wikipedia, and StudySmarter are the best Android apps for students. Basically, there are also many efficient alternatives to these apps. But we mentioned them considering the variations in their functions. Besides, Wikipedia is the most informative app recommended by the teacher too. And the Oxford Dictionary app is good to deal with basic dictionary needs. On the other hand, StudySmarter is the best option for students who love to organize their study time and routine.
Q: Which app is best for studying for free?
A: Wikipedia, My Study Life, and Mathway are the best free apps for study. Basically, most of the student's apps are free to use in general. But they contain some in-app purchases which are actually not mandatory.
Q: What is the best iOS app for students?
A: Scribd, Oxford dictionary app, and My Study Life are the best iOS apps for students. All these apps are available for both iPhone and iPad users. And these three apps work for three different functions for the students.
Q: Which are the best time management apps for students?
A: StudySmarter and School Planner are the best time management apps for students. These planner apps help students to make their time productive by making schedules, planners, and routines.
Q: What is the best student app for Mac users?
A: Mathway, Scribd, and the Oxford Dictionary Apps are the best student apps for Mac users. These apps are indeed free to use on Mac and other iOS devices. You can eventually use them on your Android devices too.
Q: How can an app help students to organize their studies?
A: There are many students' planners and organizing apps that help students make a perfect planner for their studies. These apps provide a minimalist and in-build planner, and there are automatic time management systems as well.
Finally, Insights
---
As we see, the list of the best apps for students contains apps of different categories. There are the best planner apps for students and a lot of informative apps. So, it's better to install a few apps together. You must understand the reason. Now, inform us about which app or apps you are planning to use. And also, share your experience of using these apps with us. For your support, we are always grateful, and also we wish the best for you. Thank you.