Often problems arise for the parents and the businessmen when they are not in the home or their business spot to monitor things by themselves. Especially the parents who are used to work outside and want to know what their children or pets are doing in the home, but they cannot manage to do it. For them, having a home security app on their Android device is a very flexible option. With some best home security apps for Android, you can easily monitor what is going on in your home or business spot. Some well-structured apps also include voice control and other system detection.
Best Home Security Apps for Android
---
If you are really in search of some best home security apps for your Android device, then you are in the right place. Because you must know that in the crowd of tons of apps in the PlayStore, it has become hard to find out the best one. But here, you can get 10 best home security apps for Android. So, let's have a glimpse over the list and follow the features of the apps to get the best one for you.
1. Home Security Camera WardenCam
---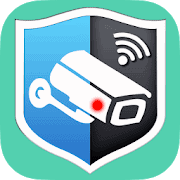 Secure your home with the help of your smartphone as an always-on security observer. Home Security Camera WardenCam is one of the most useful home security apps for Android that work as your own mini CCTV and can be accessed anytime from anywhere. It provides 24/7 video monitoring and an interactive alert system for your convenience.
Important Features
Supports almost all the mobile devices and you and use your old Android devices like video cameras.

Capable of operation with all popular types of connections such as WiFi, LTE, 4G, etc.

It offers motion-detecting capabilities and advanced security for your home at a minimal cost.

Provides cloud storage functionality that gives you the freedom to access the base from anywhere.

Integrated with the smart alarm system and notification to inform you about trespassing incidents.
2. AtHome Camera
---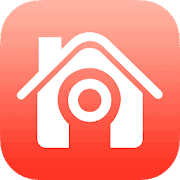 Your home monitoring app where you will find all the options to make your place more secure is AtHome Camera. It is integrated with very advanced and flexible functions and operations; this app is straightforward. It is equipped with very compact controls and an understandable system interface.
Important Features
Lets you turn your old or spare smartphones as your cameras that work better than CCTV system.

Provides an active alarm system and AI-based monitoring for proper notification and avoiding false alarm.

It offers night vision and multi-display functionality for better observation.

Supports all kinds of devices and operating systems, connect with PC, consoles, mobile phones, tabs, etc.

Provides cloud access and connectivity with the secure and private connection among the in-use devices.
3. Salient Eye, Home Security Camera & Burglar Alarm
---
If you can turn any mobile devices or old smartphones as your home security camera, it would be a great peace of mind. Salient Eye lets you have that top-notch security system for your place, and all that will be free to download from the PlayStore. It is equipped with cutting edge functionality, and easy access with it's smooth and compact app interface.
Important Features
Provides you with the opportunity to monitor your place from anywhere and anytime.

Offers smart notification and alarm system if anything happens or observe any trespassing.

You can know the routine time of your family members or roommates and what they do when you are not at home.

Includes a motion sensor and it is available to use on your old smartphones, set up as you like with personalized alert system.

Works with any available internet connection and can be operated with the WiFi network to share data among the security system.
4. Video Monitoring
---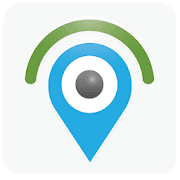 Home surveillance apps are things of convenience to us. Video Monitoring is one of the good ones among them with its compact size and versatile compatibility. It turns your smartphones, cameras, and IP cameras to turn into a single and accessible system ready to be observed at any time. It provides a lot of professional-grade functions to make your place more secure than ever.
Important Features
TrackView support all the popular network system and connectivity works with 3G, 4G, WiFi, and others.

Easy to install and provides GPS location services and two-way audio capabilities.

Includes night vision, along with motion and sound detection for better monitoring.

Integrated with cloud storage for superior backup and supports power saving mode for a long time online support.

Provides real-time details and secure connectivity, which only the user can access, and that is from anywhere he wants to.
5. tinyCam Monitor FREE
---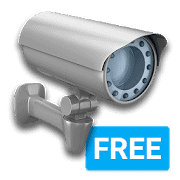 Meet tinyCam, a great option for you to securely monitor your private and public space. It is said that this app is one of the best home security apps for remote surveillance on any Android device. It is fantastic to control the video recording system so that you can monitor your space with an IP camera. It has already a handful of useful features, but if you want to get more, there is an option for premium service.
Important Features
It supports Foscam and Amcrest Cameras.

Includes audio systems with two different modes.

You can enjoy 17 different types of layouts and countless camera services.

There is a sequence model that will help you to switch your camera automatically.

You can share group cameras by tagging it with others.
6. Mobile Security Camera (FTP)
---
If you want to turn your smartphone into a handy cloud-based security camera, then you can try Mobile Security Camera FTP. In comparing it with other security apps, this app is straightforward to set up use and to update. You can also use this app from any device because it is available in both the Play Store and app store. To learn more about it, you can have a glimpse of the list of its features below.
Important Features
Very easy to use, and only a few taps are enough to set it up.

It is an FTP service optimized for all kinds of network security systems and security cameras.

The video that is recorded with the camera, connected with this app will be saved here automatically.

Very good to use to monitor home business and other casual places.

You can use your webcam or any Smartphone as a security camera using this app.
7. Presence
---
Let me introduce you to Presence, a smart solution for your home security service. Just connecting your smartphone with an old device, you can use this app and monitor your home and other private places. People Power Company has brought this app reminding the parents who want to monitor their children's steps and the businessmen who want to monitor their men in the workshop.
Important Features
It is supported both in iPhone, iPad, and Android.

You can also enjoy the service of voice commands using this app.

It has over 5gb storage for video recording, and the recorded video will be saved automatically.

Provides a very high-resolution video so you can see every corner of your home and other places.

Includes a convenient service of motion detection video alert.
8. Nest
---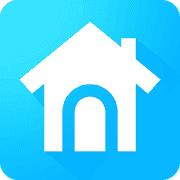 Say hello to Google Nest, if you want to enjoy the service of a significant security alarm system. To monitor every single corner of your home, business place, and other casual places, you can use this cam security option. It is effortless to use, set-up, and download. Also, Nest can use a sensor, algorithm, and other location of your phone to give you the right information.
Important Features
It has a reminder option to ensure your plan.

You can use it as a remote to change the temperature of your air conditioner from a distant place.

It will provide every single information about your home even if there is a door or window that has opened or someone enters the room.

It will provide information about the Wi-Fi connection, batteries, and other sensors.

Provides high resolution and 1080p HD video quality.
9. SimpliSafe Home Security App
---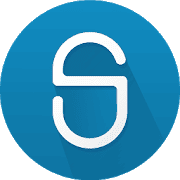 You can also try the SimpliSafe Home Security App on your Android device. It is another fantastic security app that will let you control your home and other private places. SimpliSafe is a sound security system, and people often think that SimpliSafe is better than ADT. To check every single step of your children or pet in your home, you can use it, and I can ensure you that you will be benefitted.
Important Features
It is effortless to set up and also to use.

It includes a strick door and window sensors.

You must get informed if someone enters your room.

It is very easy to arm and disarms the system, even from a distant place.
10. IP Webcam
---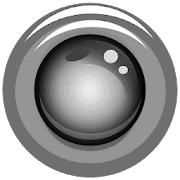 If you need any system to turn your phone into a network camera, then you can use IP Webcam. It is a stunning camera security service that will help you to monitor your places with multiple viewing options. It will work the best in an Android platform with a VLC player or any web browsers. Also, it is supported by cloud broadcasting for instant Global access.
Important Features
You can record videos in different platforms like WebM, MKV, MOV, and so on.

You can enjoy a video chatting service using this app.

It includes useful services like motion detection, sound Trigger, Tasker integration, and so on.

Includes a very extensive and strick baby and pet monitoring service.

Day and night Mode version is also available.
Final Verdict
---
If you do not still make your choice yet, I can make a narrow way to get it for you before saying goodbye. Okay, you can try Home Security Camera WardenCam for overall use. SimpliSafe will also be a good option. For good voice control, use Presence. For the same reason, Nest is also the right choice. Hopefully, you will not get it difficult anymore.
Please inform us of your choice. And also, share your opinion about that. Also, you can share your feedback and suggestions. Thank you for your time. ,