If you are a passionate gamer or an enthusiast about PC's performance, you may well know about the term FPS Counter. FPS stands for Frame Per Second, which analyzes the PC performance. The higher FPS provides better PC performance so that you can enjoy a more smooth gaming experience. However, to get a higher FPS, you should ensure that your hardware must support it. You may find a lower FPS for many reasons. So, the best solution for you is to use an FPS counter on your Windows PC to keep an eye on your PC performance.
You will find many FPS counters on the internet, but not all of these will give you accurate information. So We have compiled the best FPS counter in this article to track your PC performance easily.
What are the Best FPS Counters for Windows PC?
---
We have complied with the top 5 best FPS counters working when you play a game. Our list of the best FPS counters is picked from the best customer reviews. Our honest disclaimer for you is that we do not include any sponsor software in this list. So keep reading to find out the best FPS counting solution for you.
1. Bandicam Screen Recorder
---
Bandicam Screen Recorder is usually a screen recorder, but it has another great feature to show FPS on your screen. So we are forced to include this software in this list. This software has two modes. One is a recording mode (displayed in green), and another is a non-recording mode (displayed in red) which only shows the FPS counter at the corner of the screen.
Currently, over 10 million users trust this software. So you can also use this software to monitor FPS on your computer. It has a free trial version, so I suggest you use it. If you are satisfied with this service, you will buy the paid version to unleash all features.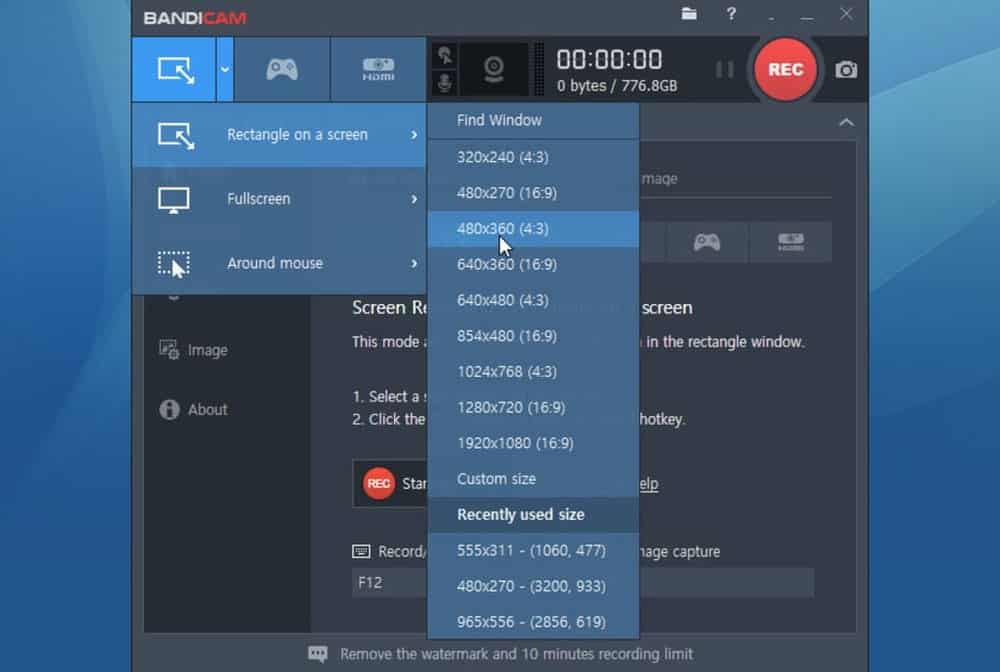 Key Features:
With this software, you can record everything on your computer screen from any video device like Webcam, IPTV, Smartphone, PS/Xbox.
It allows you to record 2D/3D gameplay without any lag, which shows the FPS counter of your computer.
You can use a webcam on the top of the screen and record face with chroma key video in real-time while you create a video or play a game on your computer.
It supports H.264 codec that optimizes your recording performance by producing high-quality video with high speed and high compression ratio.
Besides, it has a real-time drawing tool that can highlight, create a square shape, type words when recording a video.
Start screen recording at a specific time by scheduling time.
Pros: Bandicam Screen Recorder can capture DirectX, OpenGL, Vulkan, UWP games up to 480 FPS.
Cons: However, this software is only compatible with Windows OS. If you use another OS like Linux or Mac, you can not support this software.
2. Fraps
---
Fraps is a lightweight FPS counter for Windows PC that captures video and shows the frame rate of the screenplay by utilizing OpenGL and DirectX graphic technology. When you turn on this software while playing games, it shows the FPS at the corner of the screen. Besides, you can customize what corner you want to show the FPS counter.
Moreover, you can also turn on or turn off the FPS counter by using the hotkey. The retail price of Fraps is $37, but it has a freeware version. If you have no plan to record the entire gameplay, you can use the Fraps freeware version.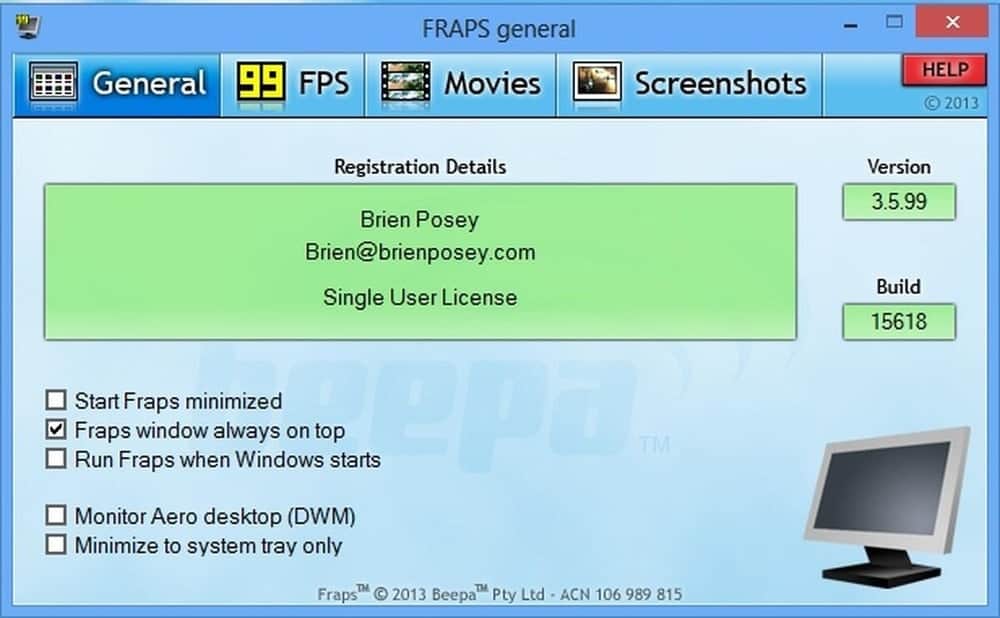 Key Features:
This benchmarking software lets you know the amount of FPS of your screenplay.
You can capture real-time video while playing a game on your PC.
Besides, you can also capture images of your game. Additionally, you can set a hotkey to control your FPS counter, video, and image capture.
You can set your FPS counter at any corner of your screen.
It allows recording video resolution up to 7680×4800.
Pros: Fraps is very handy software which everyone can use easily.
Cons: The software takes up more space to record a video. For example, a 2-minute recording 1920×1080 resolution video takes almost 4GBs of hard disk space.
3. Dxtory
---
You can consider Dxtory as an FPS counter as an alternative to Fraps. The features of Dxtory are almost similar to Fraps. Like Fraps, you can capture video, snapshots and monitor the frame rate using Dxtory. Besides, you can also customize the color and location of the FPS counter on the screen.
The retail price is the same as Fraps. It also has a freeware version too. The main advantage of Dxtory is that you can use this software while playing Universal Windows Platform games, which is not possible for Fraps.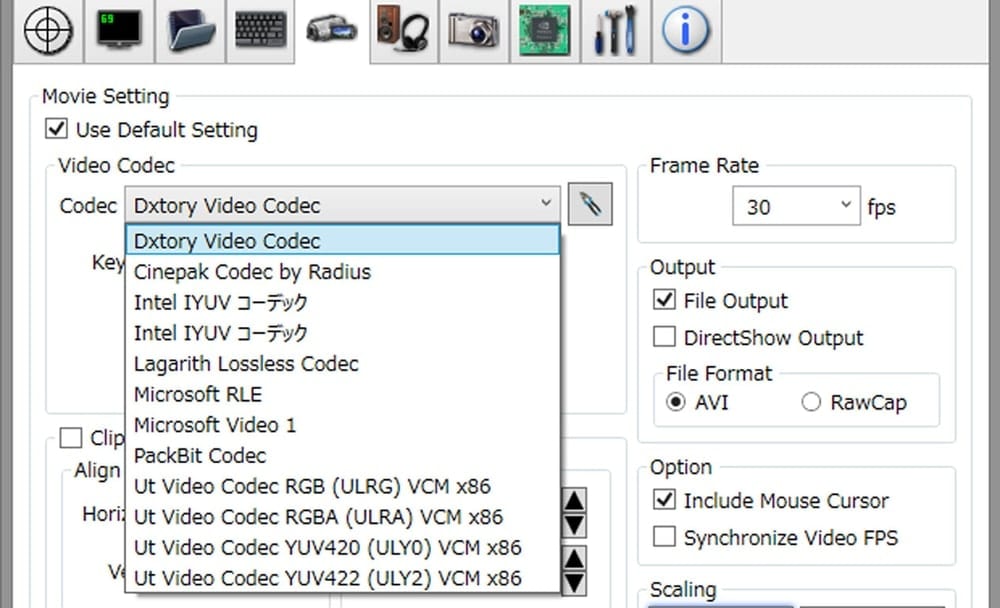 Key Features:
Dxtory is one of the fastest movie capturing software that captures DirectX, Vulkan, and OpenGL games with high speed but with a small load.
Besides, it can capture video at a high-quality output.
Moreover, it supports the VFW codec so that you can choose your preferred video codec from multiple options.
Furthermore, it allows you to input audio from numerous sources like game sound, mike sound.
Additionally, you can capture snapshot in-game moments in various formats.
Pros: Dxtory is good recording software that supports a maximum of 120FPS (Frames Per Second) recording.
Cons: Its interface is confusing, so we do not recommend this software for beginners.
4. GeForce Experience
---
If your PC includes NVIDIA GPU, we highly recommend you install GeForce Experience to optimize your game. GeForce Experience comes with many exciting features, including optimized game graphics, record gameplay, update GeForce Driver, add extra filters that a gamer loves a lot. Of course, GeForce Experience offers an FPS counter overlay that you can display in the four corners of your game.
Overall, GeForce Experience ensures you a smooth gameplay experience. You can download this utility for free, but you need to upgrade your membership plan if you want a faster experience to access the cloud game server.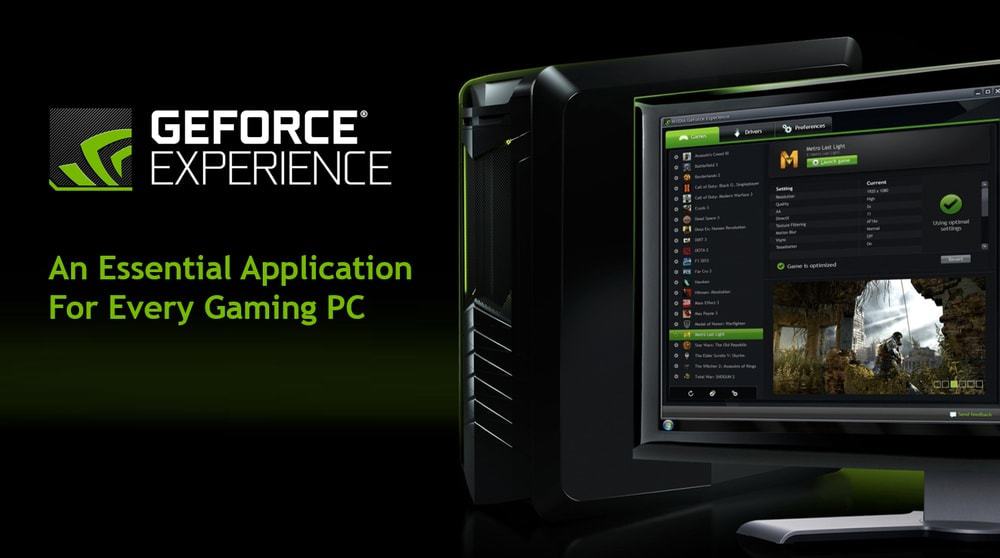 Key Features:
NVIDIA ShadowPlay technology lets you Livestream your gameplay on different social media sites like Facebook, youtube.
To enjoy the latest released game, you need to update your driver. When you install GeForce Experience on your computer, it works closely to find the newest driver to run the game and notify you when the latest drivers are available.
GeForce Experience offers you to capture professional-grade photographs of your game. It lets you a screenshot of super-resolution 360 stereo pictures of your game.
Besides, you can personalize your gameplay by adding extra filters like saturation, HDR.
Moreover, you do not need to worry about your game settings. This software automatically configures your graphics settings based on your PC configuration so that you enjoy the best output on your PC.
This software lets you customize the FPS counter overlay in the game settings and display it in any corner of the screen.
Pros: You enjoy professional game optimization software for free.
Cons: This software is not compatible with all computers. If you use GeForce graphics, you only use this utility tool.
5. FPS Monitor
---
We recommend picking the FPS Monitor tool if you are looking for a primary FPS counter utility tool for your Windows PC. It is a complete hardware tracking software that lets you know the information regarding FPS and all hardware components. So you get information insights about CPU and GPU performance to notify when your PC resources are highly used.
Moreover, you can customize your FPS counter overlay by changing its font, size, color. You can download a demo of FPS Monitor for free, but if you want to remove all demo restrictions, you can buy a license package at $9.95.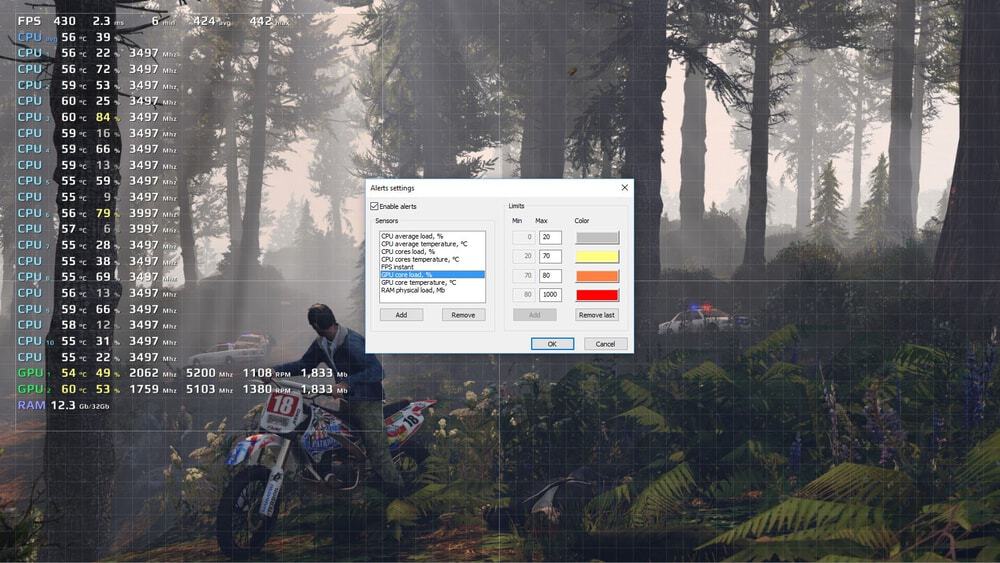 Key Features:
FPS Monitor examines all hardware components like CPU, GPU, Ram, HDD and shows what percentages are utilized when playing a game.
It has an option to customize the overlay setup. Either you can configure the overlay setup or create a new overlay.
It shows real-time information about FPS when you play a game.
Moreover, you can collect your hardware usage statistics to analyze your hardware performance.
Overclocker is another excellent feature of FPS Monitor that warns you when your hardware is in danger.
Pros: FPS Monitor shows you all hardware insight information while playing a game.
Cons: This tool can not record gameplay, which other FPS counters commonly offer.
Our Recommendations
---
You can check your computer frame rate by using any of the above utility tools. All FPS counter softwares includes some great features besides FPS counting that will give you a smooth gaming experience.
However, Bandicam Screen Recorder is the most popular screen recorder, including face with chroma key, real-time drawing tool, and FPS counting feature. So our first recommendation is for you to use Bandicam Screen Recorder. It supports a maximum of 120FPS recording.
However, there is no better alternative to GeForce Experience for those who use NVIDIA GPU. Finally, if you are looking only for an FPS counting service, with no other features needed, you can use FPS Monitor.
Final Thoughts
---
You may find many talks about FPS reviews in the game community. Here we have discussed key features, pros, and cons of the FPS counters for Windows PC, which helps you find the best FPS tool for analyzing the frame rate counter on the screenplay.
You can quickly narrow down your decision by reading this article. So pick the FPS software based on your requirement and let us know your experience using the software. Besides, you can share this article on the game community through which other gamers will benefit as well as you will gain people's appreciation.