For all the 90s kids, Pokemon is the name of love. The series first released in April 1997, and soon after that, kids just got crazy for the Pokemon monsters like Pikachu. Kids of that time are now young, and still, most of us are very of those monsters. So, game companies developed the best Pokemon games for Android, and they are developed based on the same Pokemon stories. For the huge popularity of the show, most of those games became popular overnight. However, if you are also a Pokemon monster lover, you are on the right track.
Best Pokemon Games for Android to Enjoy Monster Battle
---
First, I need to remember the base concept of the show. Well, it is all about the tiny monsters possessing mighty power. And the characters will find them out, train them, teach them using their power, and finally unleash their hidden skills. Soon after they become strong, a battle between two or more monsters will be held for the competition.
It's the theme, and the best Pokemon game for your Android device is not very much different from them. We have found the best 10 games and listed them right below with some details. Hopefully, you will get your favorite game soon.
1. Pokémon GO
---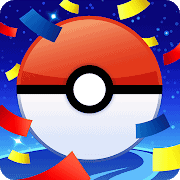 Regardless of the genre, Pokémon GO is one of the most popular games of all time. There was a time when people were going crazy for this game just to collect the virtual monsters. And now, you can battle with other pokemon monsters as well. There are trainers all over the globe, and you can join any one of them to get trained. When you are eligible and strong enough to fight others, you can join the battle and uncover the new world of pokemon monsters.
Important Features
You can simply explore the pokemon world from anywhere and search for the monsters.

This game offers you missions to complete Pokédex, for that you have to collect particular monsters.

There will be tons of epic Gym battles, and you can join it for more rewards.

During Raid Battles, you can find new and rare monsters, and you have to join a trainer for that.

You can also build your dream pokemon team and be a trainer yourself.
Pros: You can enjoy the epic journey with your Buddy Pokémon, I mean your friend, and indeed make it historical.
Cons: This game requires more space on your device, and it is around 2 GB.
2. Dynamons World
---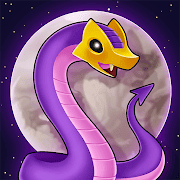 After Pokemon Go, I must recommend Dynamons World and suggest you enjoy the epic battle arena of this game first. The greatest team of Dynamons is waiting for you in this game. You have to collect them from their place and then train them properly. Make sure that they are stronger than other teams. You can eventually challenge your friends to fight with your team and show the strength of your Dynamons.
Important Features
The PvP multiplayer battles gaming mode is developed to let you enjoy battling with players from worldwide.

You can also ask your friends to join the 1 on 1 battle with the Dynamons.

You can find out the new Electricity and Dark Dynamon types that are rare and very much powerful.

There are tons of Dynamons, and you have to Unleash the powerful skills of each of them.

Skill Cards of different types and power will be there, and you have to collect them as well.

This game offers a huge map to explore the dark world of pokemon.
Pros: The game is about an excellent story where you have to travel from Dynamons Camp to the Temple Ruins.
3. Trainer of Monster: Collect & Craft
---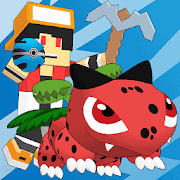 Sloww Teamm Project comes up with free-to-play Pokemon games for Android. It is called Trainer of Monster, and you can play it on both phones and tablets. It offers a flawless controlling system and smooth touch responsiveness. The in-game graphics and sound effects are top-notch. Players get addicted to this game in no time for its superior graphic works and captivating gameplay. You can explore the world of monsters and craft numerous things as you train your monster companions.
Important Features
You will play as a trainer and battle with other trainers and rogue monsters to become a legendary trainer in the world of monsters.

It allows the players to make their own house in the game world.

You can collect friendly monsters as you encounter them and keep your eyes open for the rare legendary level monsters.

You can improve your pet monsters' skills and power levels, so train them hard to become the best trainer.

New creatures, skins for characters, and gears are provided with regular updates.

Like Pokemon, trainers can use special balls to capture numerous monsters.
Pros: You can change the skins of your pet monsters. A magical monster can evolve up to 3 times in the game world.
Cons: Some players found recurrent issues in the controlling system.
Download
4. Dynamons 2
---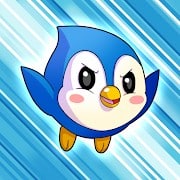 Dynamons 2 is a visually beautiful Pokemon game for Android developed by KeyGames Network B.V. It is free to play with occasional in-game ads. This game gets regular updates and technical improvements from the developers. You will love the gameplay as you meet numerous Dynamons and enemy teams constantly. You must train your Dynamons to unlock their abilities and improve their skills at their best. Winning battles provide points, rewards, and items that can be used to upgrade the Dynamons. So, get ready to join the epic adventure of the Dynamon world.
Important Features
It offers a huge game area to explore with lots of events and adventures.

You can collect Dynamons as you encounter them and train them to evolve to their best form.

You should form a formidable team with a perfect battle strategy to win over other trainers and epic captains.

The game includes numerous daily events and arena challenges. You should join the challenges to gather in-game items and experience points.

This game offers a clean and comprehensive game hud and navigation system.

It offers attractive visuals, animations, and adaptive sound effects.
Pros: The best thing about this game is its graphics and animation-based action effects. Additionally, you will love the role-playing gameplay of this game.
Cons: Some minor optimization issues are present in the graphics settings.
5. EvoCreo – Free: Pocket Monster Like Games
---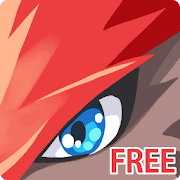 EvoCreo is a must when it is about the best Pokemon games for Android. It is a very popular RPG game where you can join the battle, catch and duel monsters. Now, it is time to prove your skills as a pocket monster rancher. Moreover, the monster evolution battles are completely animated. As you progress, you can get to the final evolution by leveling. In the player vs. player mode, you can challenge your friends.
Important Features
Up to 170 pocket monsters will meet along your way, and you have to catch them.

Over and above 30 hours of playtime does not need an internet connection.

There are a variety of items that you can utilize in battles and duels.

A Multiplayer option is available for duels, arena fights, and battles.

Plenty of areas include canyon, monster city, emerald & ruby arena, red arena, etc.

You can adjust the skills, stats, and attacks of your own monsters.
Pros: Massive quests are here, and you can win rewards in them. Again, you can role play and become the monster master trainer in this game.
Cons: Some users complained about the graphics being a bit boring because of the same boxes on the screen.
6. Monster Storm2
---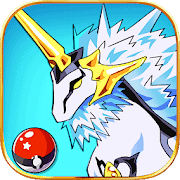 Pokemon battles get a new dimension in Monster Storm2. You can find out the strength and weaknesses of monsters here. To make your monster team stronger, you have to train them well. There are caves, towns, lakes, and much more on the map. You can explore anywhere you like. Therefore, you can capture a mythical unicorn in this game. So, the story of the game is completely based on the Pokemon series. New items are available to buy at the lucky store as well for those who love to grow their play items.
Important Features
Here, every monster will grow up and master many skills to mix to get more variation.

You can receive and send monsters between friends and family.

If you want to challenge Gym Leaders, you need to unlock the mechanism system first.

The area is illustrated with beautiful sky, roadside flowers and you can roam around there.

The Game Hall System lets you solve different interesting puzzles.

In exchange for rewards, you can get coupons at the game hall.
Pros: Your achievements determine how much skill you have as a trainer. Besides, you can take part in the quests.
Cons: There are some complaints that the dialogue scripting is not so good.
7. Monster Trips Chaos
---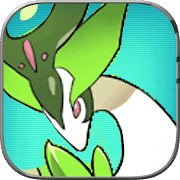 Let's meet Monster Trips Chaos, a popular pokemon game for your Android device that normally attracts people of any age, especially those who love pokemon. You can roam around the globe in the game even if you don't have an internet connection. And everything you have to do is just collecting powerful monsters. With them, you can build a strong monster brigade of yours. Also, you can check out the skill strategies of each monster too. So, it is the chance to compete with the world champions in this RPG game.
Important Features
This game allows the players to travel across lakes, towns, caves, etc., in search of new monsters.

It has a lot of monsters with diverse skills to combine at battles.

You can unlock the Mechanism System here and fight with the Gym Leaders.

If you do well at quests, you can win exciting rewards there.

As a trainer, you can receive different achievements for your skill.

All the monsters you have collected are shareable with others.
Pros: At the Game Hall System, you can play puzzles and initially exchange coupons with rewards.
Cons: The game does not have any monster that is from the dark type.
8. Draconius GO: Catch a Dragon!
---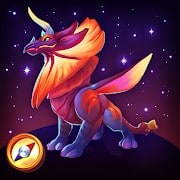 If you ever wondered to tame a huge dragon, small drake, or vampires, then Draconius GO is the game you should be looking for. Well, the game is developed based on Pokemon history, and here, you can make a rich collection of superior beasts by beating every online adventure. However, the game will take you to the place where you will find an egg, and you have to hatch it. However, you will never know if it's a monster or any cute creature until it comes out.
Important Features
You have to find out the scrolls for new spells. And then you can go out looking for the Golden Egg.

There, you will see a portal to the AR world of Arcana that will unlock a new element of creatures. And it will help you to reach the Mother of Dragons.

Only the Mother of Dragon can hatch the ancient egg in an illumined reality.

You have to reach level 5 to unlock the most powerful spells. It will help you enhance your beast, and you can eject other players out of the arena.

The game allows you for a duel fight right after you reach level 5, and there will be over 200 interesting creatures.

There will be an ancient library that will help to upgrade and change your creature's skill. But before you have to fight your foes.

You can also fight the wild monster online at the same time, and by winning, you can cast more cool spells.
Pros: In the treasure chest, you might find artifacts that will unlock new options for your character. Moreover, GPS navigation and a map will help you to meet new people and explore the city.
Cons: The egg pole is way too big, and there's no detailed information for the creatures.
9. Drakomon – Battle & Catch Dragon Monster RPG Game
---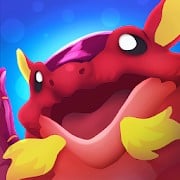 Drakomon has come to take you to the world of dragon monsters of dark types in the Pokemon series. Well, the game is all about exploring a marvelous 3D gaming world. In the entire journey, you have to poke in different cities searching for monsters, complete multiple tasks, and evolve them with unique skills. Besides, this Pokemon Games for Android will take you to the battlefield, and you have to fight epic duels on the way.
Important Features
The game has come with a multiplayer online mode. So, you can challenge players from all around the world.

You will discover new characters and monsters in your journey.

The game allows you to customize the characters and dress up with different shirts, pants, hair, etc.

There will be a treasure map, and you have to finish the multiple quests, including Fleur village, Ivy town, Oak city, etc.

Catching all the dragons and training them will help you to defeat the arena Champions.
Pros: You will get to fight animated 3D duels against the world's best trainer from Dragonia. Additionally, The amazing storyline and 3D graphics will simply blow your mind.
Cons: The controlling system of this game is a little clunky.
10. Dynamons
---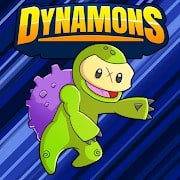 If you ever wondered about being the greatest Dynamons catcher of all the time, then you are welcome to Dynamons. In the beginning, you will start your journey only with one Dynamo. And then you can make your way to victory by winning every battle. Moreover, you can train your Dynamons and upgrade them with powerful skills in this best ever pokemon game for Android. It will help you to tackle any stronger opponents and win epic battles.
Important Features
The game is developed with excellent graphics, and it can surely beat original Pokemon games.

The control is super easy, and anyone like beginners or professionals can take over this game.

You are allowed to change beast during the battle.

There will be hundreds of battles with different Dynamons. And each one has its unique abilities and skill.

Every element of this game has its own potentials and weaknesses.
Pros: The game offers different items and powerful tricks, and you can use them to power up your Beats. Plus, A tutorial battle will make your quests easier.
Cons: It doesn't grant any free healing for the Dynamons.
Our Recommendations
---
No doubt that Pokemon Go will be the first recommendation anyway. It's a revolutionary game themed on Pokemon. However, if you want to try anything else, as a Pokemon lover, I prefer Dynamons World and Drakomon. I have also tried the games as well. Neither of them gave a bad feeling, and I am pretty much sure that you will love them. So, check out the features and details of the games. I have also shared the worst and the best sides of the games as well so that your selection will be authentic.
Finally, Insights
---
In your busy life, you may not always enjoy the series. But on the way to your workplace or on your leisure, you can be the monster trainer. So, don't later unleash the power of your monster on the best Pokemon games for Android. Let us know which one you are playing and how you feel about it. Definitely, it will be helpful for others to choose a game easily. So, wait for us till the next day we come with another topic to cover. Till then, stay safe and connected. Thank you.