When it comes to recreation, nothing can beat PC games. In today's world, when we always remain busy with our bustling life, PC games can provide a quick refreshment and cheer us up to a great extent. Here in this article, we have covered the best games for Windows you must try. Although there are so many alternatives like Playstations, PC gamers always get the advantage of the sheer breadth of titles available out there.
As a result, it can become really challenging to keep up with the best games on the Windows platform. This shortlist will make your life easier. You can choose any of these games, but you should keep the hardware specifications of your computer on your mind.
Best Games for Windows PC
---
While the latest games are taking our gaming experience to the next stage, there are many games from the past that can easily occur in this list. We have considered the gameplay, story, graphics, multiplayer mod, etc., to enable you to pick the game you can play for making your time most enjoyable.   
1. Assassin's Creed Valhalla
---
Assassin's Creed series is undoubtedly the most popular games developed by Ubisoft. Valhalla is the latest addition to this lineup and has already been declared the best Assassin's Creed to date. You can expect the same quality as Origins and Odyssey, although the number of improvements is significant. But this game can be played only on the 64-bit of Windows. You can also play this game on Xbox Series X | S, PlayStation 5, Xbox One, PS4, and Stadia.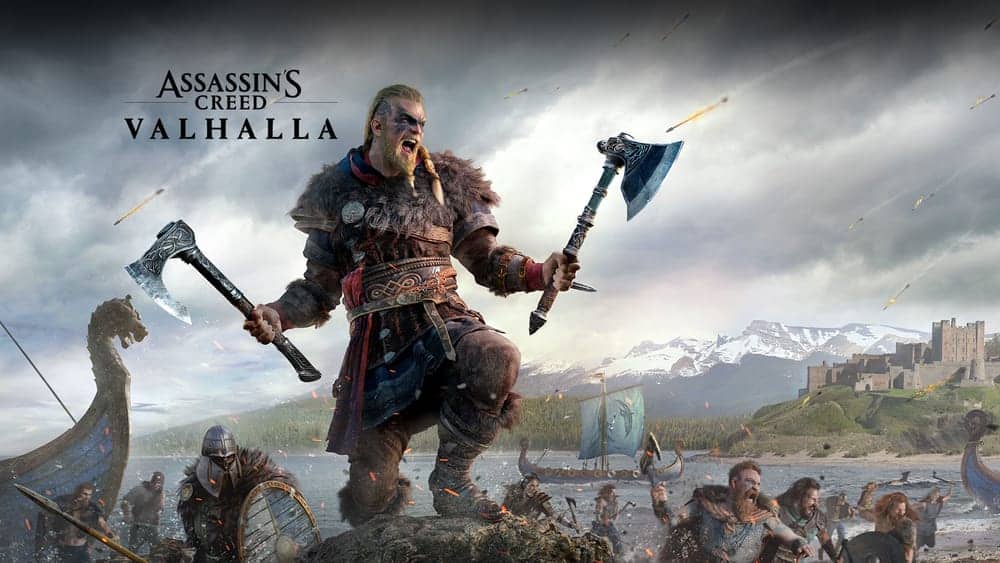 Important Features
Just like the previous versions, this game offers an excellent graphical experience.

One of the best action role-playing video games available currently, and you will enjoy the combat as well.

It offers an exceptional adventure and is equipped with fascinating Norse mythology.

You will get an open-world experience, an impressive sandbox to explore, and rich content. 

The missions are different from one another, and the characters are built accordingly.  

Equipped with a great story that starts strong and ready to take you on a roller-coaster ride. 
Pros: Suitable for people of any age and will allow you to build and customize your Viking Legends. 
Cons: You will find a lot of similarities with the previous games of this series, while many users have reported unwanted bugs. 
2. The Witcher 3
---
It can be considered as the best alternative for Assassin's Creed series. The stunning visual experience easily makes this game stands out. It is one of the largest and most convincing open-world RPGs developed by CD Projekt Red. This game is far better than its previous generations, although you will need to meet the significant level of hardware requirements to play this game without any interruption. It was released in 2015 and is still being played by many gamers.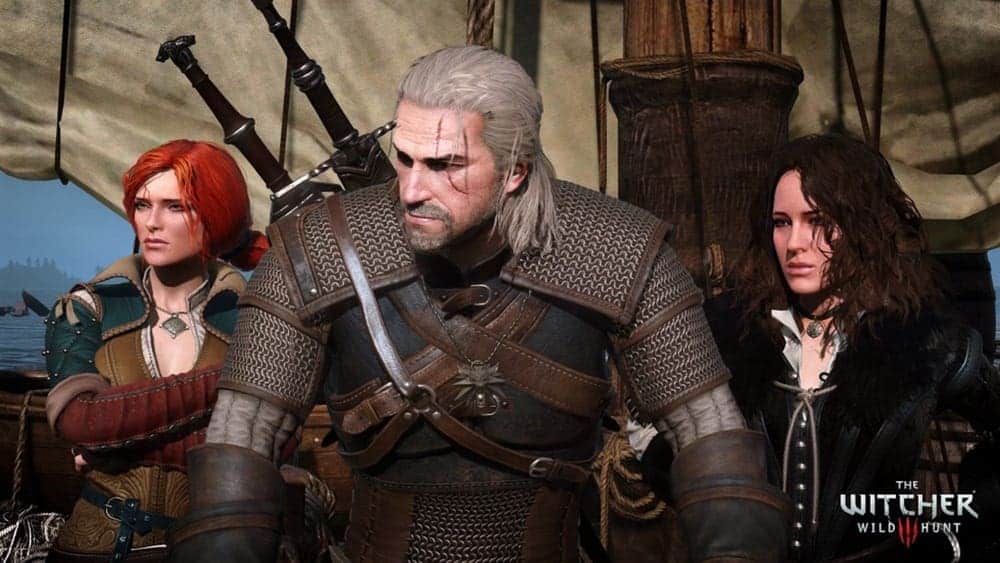 Important Features
It comes with an exceptional storyline, while the graphics are mind-boggling. 

You will get a wide array of interesting side quests that can engage any gamer pretty well. 

Anyone can play this game to get medieval-inspired experiences like hunting and crafting. 

You will dive deeper into the RPG mechanics, and the characters can express more realistic emotions. 

Story decisions are unique, while you will discover all sorts of political intrigue, interesting plots, and so on. 

Alongside Windows, you can play this game on other platforms like Xbox and PlayStations.
Pros:  It was awarded as one of the best games for Windows PC, and side quests are not boring at all.
Cons: You will not find the combat experience up to date, and the controls are shaky. Besides, you will also find a lot of useless dialogue, which may become boring sometimes. 
3. Grand Theft Auto V
---
You must have heard the name of this game. It was one of the best games for Windows 7. While its previous generations provided a solid foundation, this game was ready to attract as soon as it was published. If you consider the GTA series, this is the largest entry where you will discover the stories of three broken men. This game is also available online, which is completely different from the desktop version.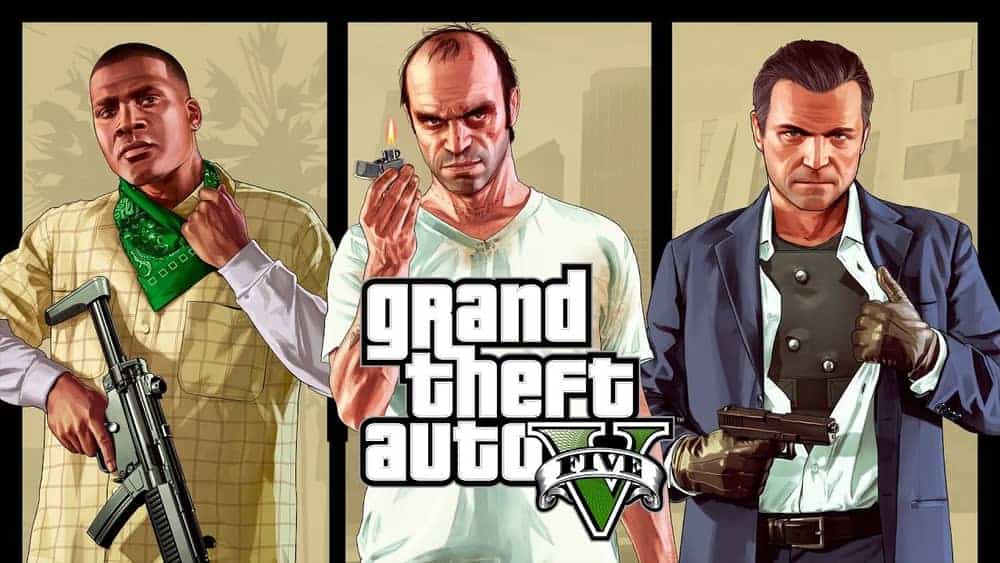 Important Features
The online version changes the game completely as Rockstar provides frequent updates to add new elements. 

While lit comes with an engaging storyline, the characters can be switched anytime. 

You can explore the beautiful city of Los Santos and its surrounding areas throughout the gameplay. 

Designed with a massive amount of elements, and the artfully-chosen licensed music will render a great gaming experience. 

It is an extremely long game and equipped with a huge amount of filler. 
Pros: Unlike any other video game, it comes with three protagonists, and you will not have to spend even a single penny to play the game online. 
Cons: This game often takes so much time to load, while the violence makes this game inappropriate for children. 
4.  Control
---
If you consider the games that have created a lot of chaos in the market, then Control is one of them. The developer of this game, Remedy Entertainment, tried to include everything in this package. As a result, you will be amazed to see the details this game inherits and understand how much effort the company has put into building this game. Besides, art direction is stunning, and particle effects take the visual to the next stage.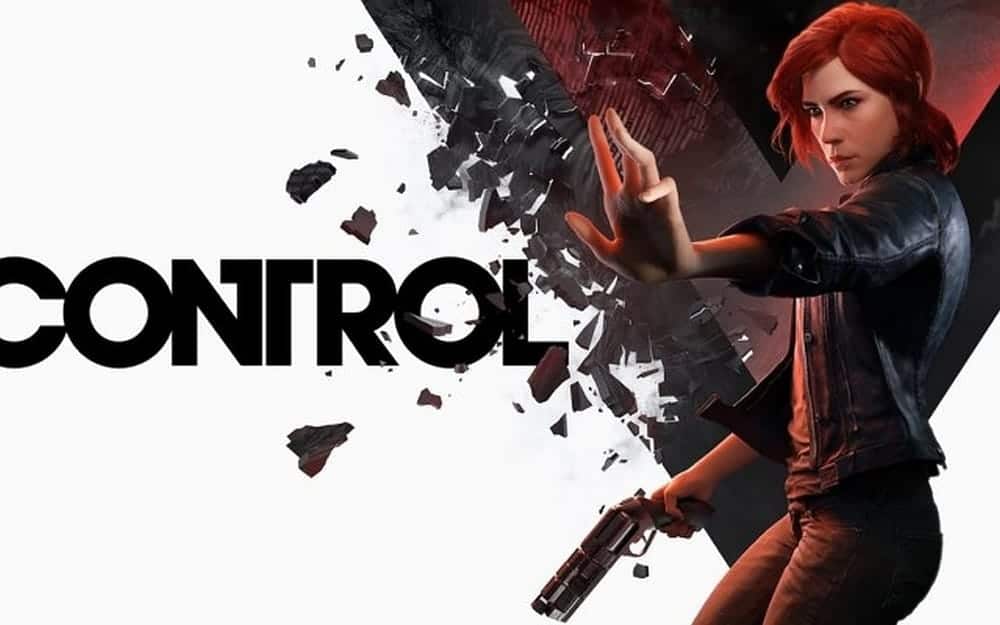 Important Features
This game is equipped with a clever environment design, while the controls are handy as well. 

It is an action-adventure video game and can be played on Xbox and PlayStation also.

You will need roughly 15 hours to complete the game if you avoid the side-quests. 

Offers half a dozen side mission and the combat experience is deeply satisfying. 

The gameplay is smooth, and the gunplay is another feature that should be mentioned. 
Pros: The storytelling is significantly refreshing, backed by great dialogue, intriguing characters, and stellar voice acting. And certainly, there is no game like COntrol currently available in the market. 
Cons: Many people have found the game very difficult, and it does not allow gamers to change the difficulty level. 
5. Fortnite
---
Fortnite is one of the most popular Windows games in the market, considering the multiplayer functionality. Outstanding building mechanics along with easily accessible gameplay have set this game apart from other PC games. It is a Free-to-play Battle Royale video game and published by Epic Games.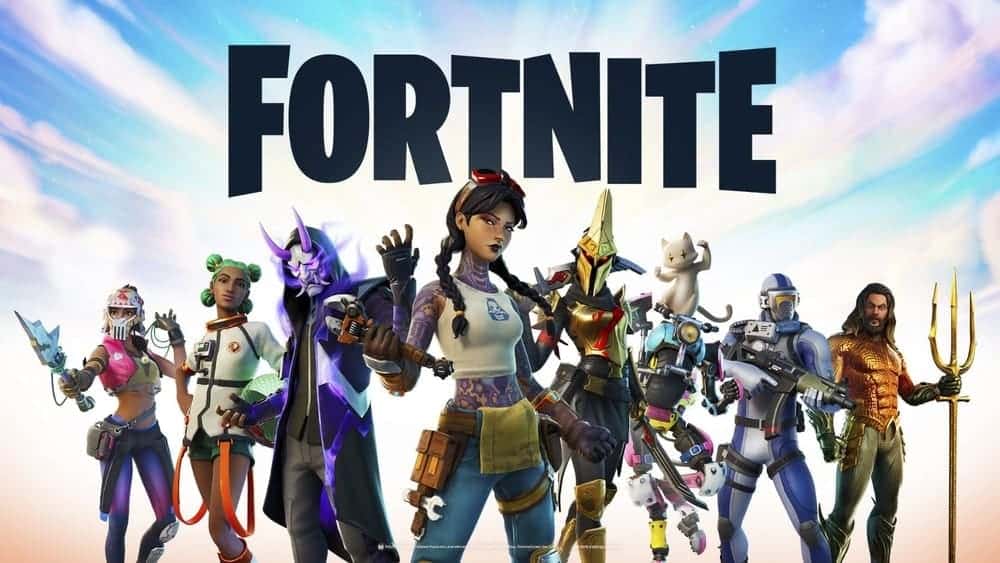 Important Features
This is an online game to play on any available platforms, including PlayStation, Nintendo, Xbox, Android, iOS, Windows, and Mac OS. 

Not necessarily dedicated to playing on PC, but only a few games can come close to the popularity of Fortnite. 

Its cartoon graphics and surrounding design have made the game more appealing to gamers.

You can add fresh elements like screens, banners, character emotes by earning Battle Pass. 

Available in three distinct game mode versions, but they are the same gaming engine. 
Pros: The gameplay is straightforward, but the battles are tough to win. Besides, you can play with your friends and family as it is a multiplayer game. 
Cons: You can not chat or talk with anyone you are playing with, while each game may last up to 20mins and become addictive. 
6. Forza Horizon 4
---
When it comes to the best games for Windows 10, Forza Horizon 4 will take the top place without any doubt. You will find a full pack of cars and all manner of races while the gameplay is designed based on the British Countryside. It was published by Xbox Game Studios and developed by Playground Games. The gameplay is designed gorgeously and able to touch the heart of any gamers.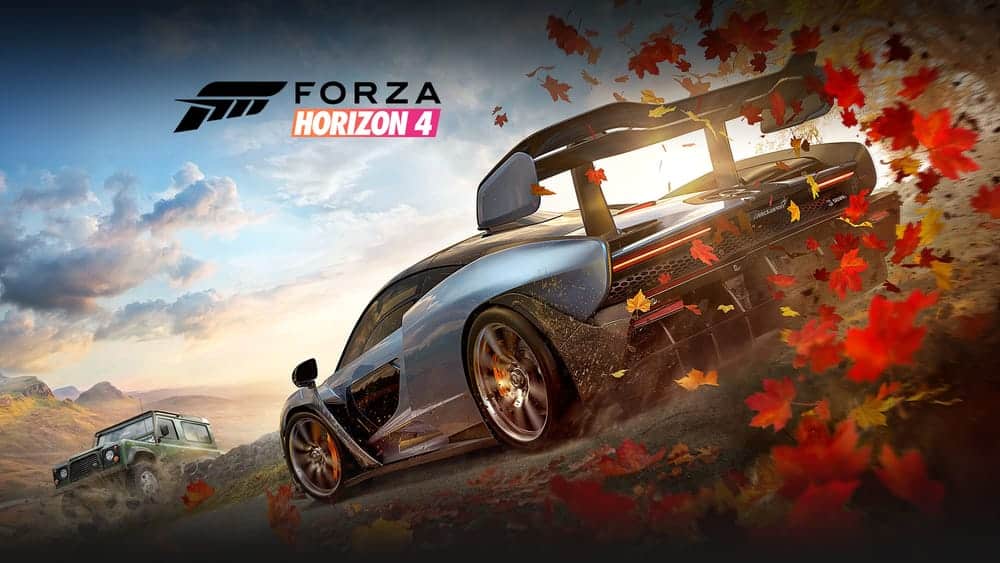 Important Features
This game is amazingly satisfying, and you will understand it while tearing through the fences, bushes, road signs, and so on. 

It takes Microsoft's racing series to the next stage and produces the same quality as the main Forza Motorsport lineup. 

You will discover a genius touch of arcade fun with the extreme racing conditions. 

Cars and racing tracks are built exceptionally, which inspired us to consider this in this list of best PC games.

Locations include charming villages, seaside towns, and the city of Edinburgh.

The game is filled with extreme detail, and you can customize your driver. 
Pros: Career mode is far better than its previous generation. Besides, it is powered by artificial intelligence, and adaptability is pretty good. 
Cons: The motion blur is just enough to serve the purpose, and it becomes less fun as the gameplay advances. 
7. Devil May Cry 5
---
If you want to talk about the best action series video games available, then Devil May Cry 5 must be there. It was developed by Capcom, and this game is the fifth installment under the line of this franchise. This game portrays a demon-slaying protagonist who fights against the hordes of hell with a sword and guns. A special set of attacks is also available, enabling you to take the full taste of the amazing gameplay.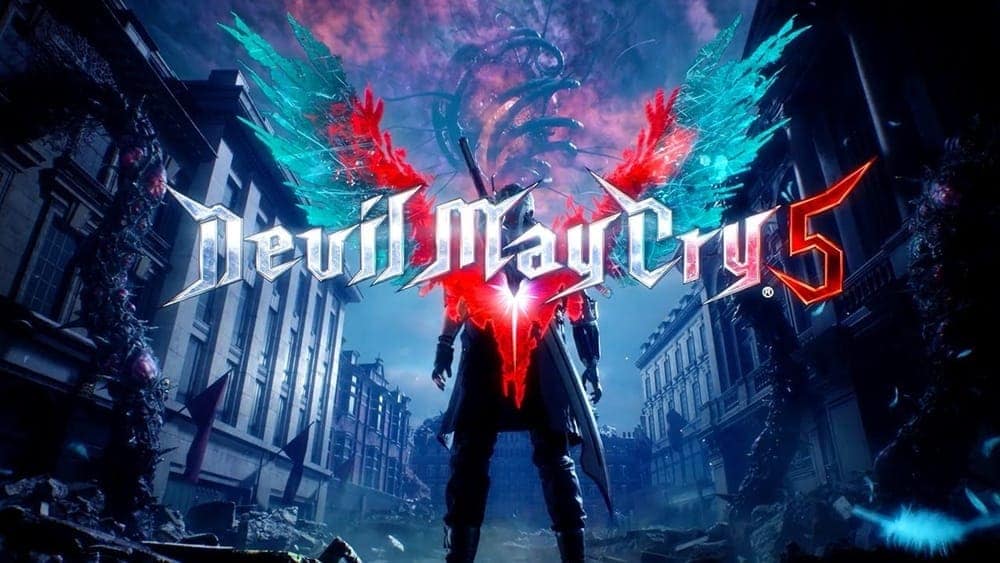 Important Features
You will need a high-performing processor like Intel Core i5-4660 or AMD FX-6300 to play this game smoothly. 

35GB available storage space will be required with a powerful graphics card like Nvidia GeForce GTX 760 or AMD Radeon R7 260x. 

Comes with a host of options, such as you can control the quality of shadows and texture. 

Frame rates can also be adjusted, and the screen resolution multiplier allows you to play the game in 4k.

You will also be able to adjust the camera distance from your playing character. 

 It is also available on Xbox and can expect the same quality as well. 
Pros: You will get three great characters to play with, and it comes with one of the best stories available currently. 
Cons: One of the major downgrades of this game is the lack of dynamic resolution options. Besides, many people find the gameplay slightly confusing. 
8. Far Cry 5
---
Ubisoft Montreal and Ubisoft Toronto have done a great job while building this first-person shooting game. This is the latest addition to the Far Cry series, and just like its previous generations, it is backed by a superb story. The game is beautiful, and if you look at the detailing of the environment, you will be surprised. Just like any other open-world game, the number of features in this game can not be described in words.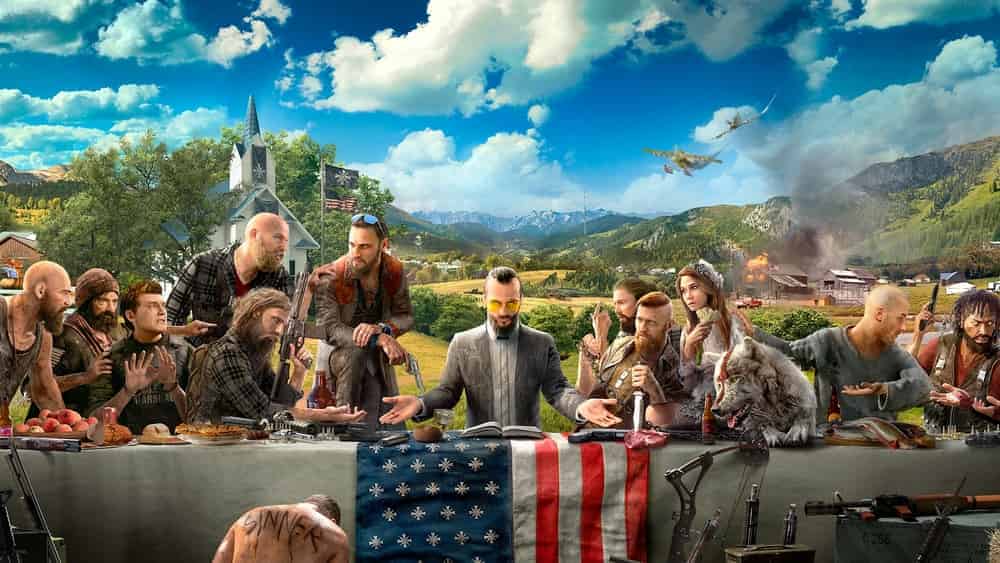 Important Features
The art direction and voice acting are the major reasons behind its place. 

Vehicle handling is exceptionally well, and you will often be lost while playing the game. 

There is an auto-drive feature that can detect who will sit in the driver's seat automatically. 

Equipped with amazing characters, great dialogues, and multiple endings as well. 

You will fall in love with the shooting mechanics instantly. 

This nonfiction, realistic game is designed to make you feel challenged and test your mind. 
Pros: Planes and vehicles are well designed, along with AI teammates and animals.

Cons: Animations could be improved to a great extent, and you will need some time to get used to the framerate 
9. Need for Speed Most Wanted
---
Need for Speed is there in the market since 1994 and has established itself as one of the most important cars racing video games series. NFS Most Wanted was one of the best games for Windows 7. It is a kind of game that remains focused on the primary purpose. If you do not want to spend much time with the customization and want to indulge in fast racing, this is the game you might be interested in.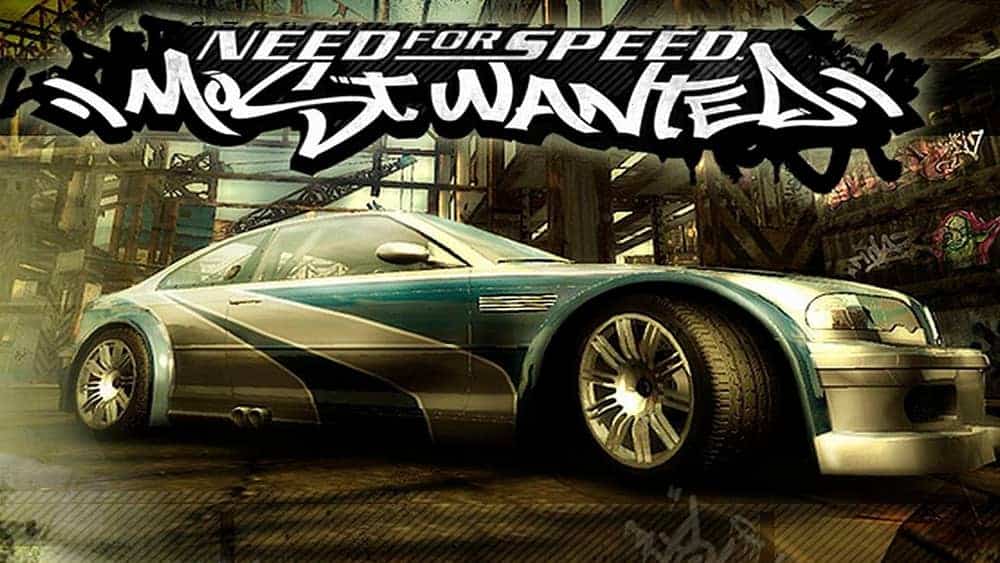 Important Features
You will be a part of the fast races around a highly destructible city.

Have to outrun the cops as you will find a relentless police force gunning to take racers down.

Need to play smart to win over your rivals, and this game represents a list of 10 most wanted racers. 

Includes edgy industrial and urban environment. Extensive visual customization is also available. 

It comes with new and exciting gameplay, and strategic cop pursuit was first introduced in this edition. 

Users can tune up their car by taking it to the safe house. 
Pros: There is a wide array of new cars available, while the blacklist idea is stunning. 
Cons: If you are a drifting lover, you are not going to like this game, and also lack of customization is another disadvantage of this version of NFS. 
10. FIFA 21
---
You can never make a list of the most popular Windows games without this Electronic Arts soccer simulation series or FIFA. FIFA started its journey back in 1993 with its product known as FIFA International Soccer. Since then, everyone who loves football loves playing FIFA. There are people who meet each other only to play FIFA against each other. Every year we get a new edition of this game, and FIFA 21 is the latest you can get now.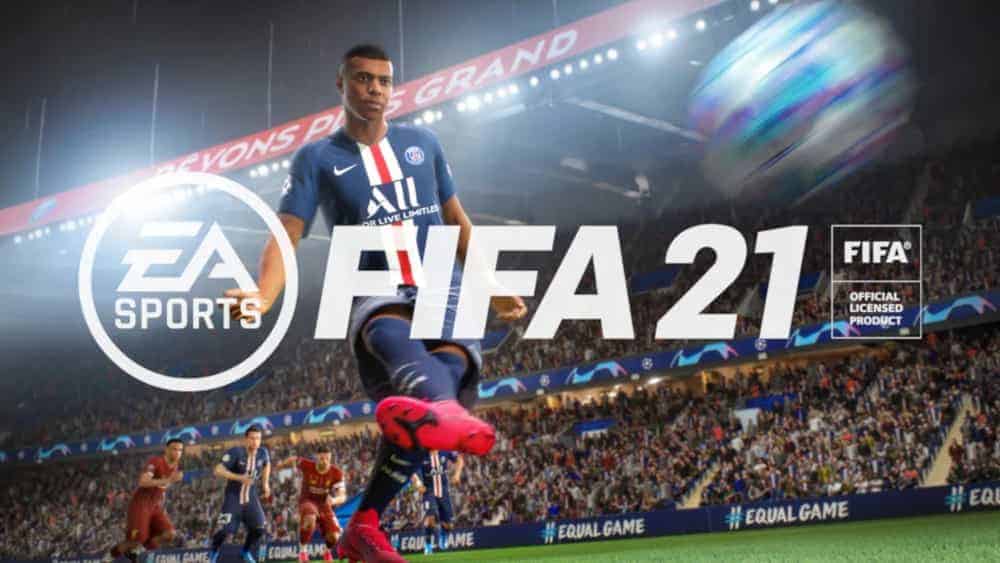 Important Features
Global Transfer Network is a lot better now to enable you to transfer, search, or scout players. 

The user interface of FIFA 21 is amazing, and they have also added a countdown clock for the next match.

Much more intelligence has been added to the computer AI in the Pro Clubs mode. 

FIFA has finally taken the referees seriously, and you will notice a lot of visual improvement. 

Crows are more lively now, and you will not find many differences from reality.

Hardware requirements are comparatively lower.
Pros: FIFA 21 comes with a much improved AI now, along with a significantly better career mode.
Cons: The results are predictive when you decide to sim matches, and also, Co-op online seasons can become clumsy sometimes.
Our Recommendation
---
PC gaming has become an integral part of our day-to-day life. It can give us an easy hideout from our terribly busy life. It also helps to be relaxed and keep calm when the situation becomes unbearable. There cannot be just one game that can be considered the best as your requirement, choice, hardware-specifications, or even priorities will not match another individual. Again, if you are looking for the best free games for PC, the options are limited.
I have made this list by mentioning the best games, although there are so many options available. You can play any of these games to make your time enjoyable. But in my opinion, I am declaring FIFA 21 as the best game you can play on your computer right now. Continuous development, new releases every year, and the gameplay influenced highly to make this choice. It is also the 
Finally, Insights
---
If you are looking for a great PC game, then this article will help you thoroughly. Video games can play a vital role in increasing adaptability and cognitive flexibility. It can help you with decision-making capabilities as well.
There are many video games that you can play now. But it has become complicated to pick a game as to play a game; you will need to download it and install it on your computer first. This series of tasks often take so much time that it will be the reason for your frustration if you do not like the gameplay. 
This article represents the best games for Windows to help you be on the safe side while picking a game to play. I have tried to cover a variety of genres of video games to match your taste. You can visit the official websites to get more insights, features, and an overview of the gameplay. Also, you should keep your PC configuration on your mind before making any decision.