If you are a videographer, vlogger, or video content creator, you may need a video hosting site to upload, edit and share videos. These sites help you to manage your video easily. Because of establishing a faster and stable internet connection and increasing augmented and virtual reality, the demand for video-sharing sites increases gradually.
So in this article, we have compiled the list of best video-sharing websites. The list talks about how you become more popular to share your video creatives. So without any more delay, read the article thoroughly and explore your creativity and information worldwide.
Best Video Hosting Sites
---
While you are looking for a video-sharing website, you need to consider the features of the site. Most video-sharing sites have a customized feature to add a brand logo, change video color, video play speed, and many more. Moreover, the sites allow protecting your video from the public. You may make your private or public your video. Furthermore, each video hosting website has exclusive features like live streaming, audience analytics, OTT, etc.
So in this article, we have listed the 10 best video hosting sites, both free and paid versions. So you are requested to read the article thoroughly and find out the best video hosting service providers for you.
01. YouTube
---
YouTube is the most popular video-sharing website. You may explore the site if you are a regular internet user. Every day millions of videos are uploaded by video content creators. No money is required to upload the video. Moreover, YouTubers, who upload videos on YouTube, can earn money through AdSense.
Tech Gaint Google is the owner of YouTube. They apply machine language so that after uploading a video, it becomes indexed and suggested to the viewers easily to become popular quickly. There have lots of possibilities for the content creators in YouTube.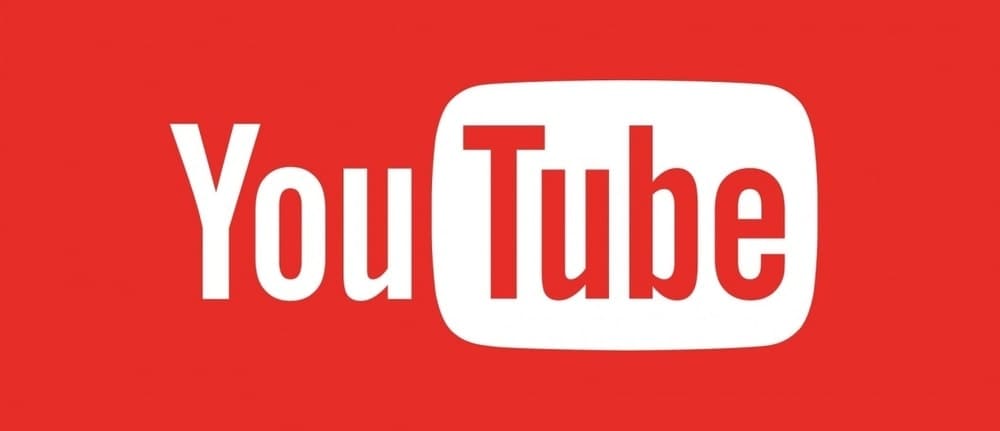 Key Features:
YouTube offers a wide range of customization, including color, subtitles, background music, and more.
It supports live streaming. After finish the live streaming, the video is being saved where those who miss the live streaming can also enjoy the momentum.
It supports the most common video formats like MOV, MPEG4, MP4, AVI, FLV, WebM, and more.
It has advanced analytical tools that let you know the traffic source and duration of the media play and many analytical statistics.
YouTubers wish to make public or private the video in a second.
Pros: You can embed your video in any other site. Moreover, it supports 8K videos.
Cons: Every video content runs with annoying advertising.
02. Vimeo
---
While YouTube becomes the most popular video-sharing website, the alternative to YouTube would be Vimeo. The basic difference between YouTube and Vimeo is that Vimeo does not show advertisements at the beginning or in between playing the video.
Vimeo has developed a revenue model based on the "Video on demand" feature. Vimeo also introduces revenue share techniques with the video content creators who are seriously producing quality content. While your content becomes a pro, you can earn money. So this is another nice make-money platform for quality video content creators.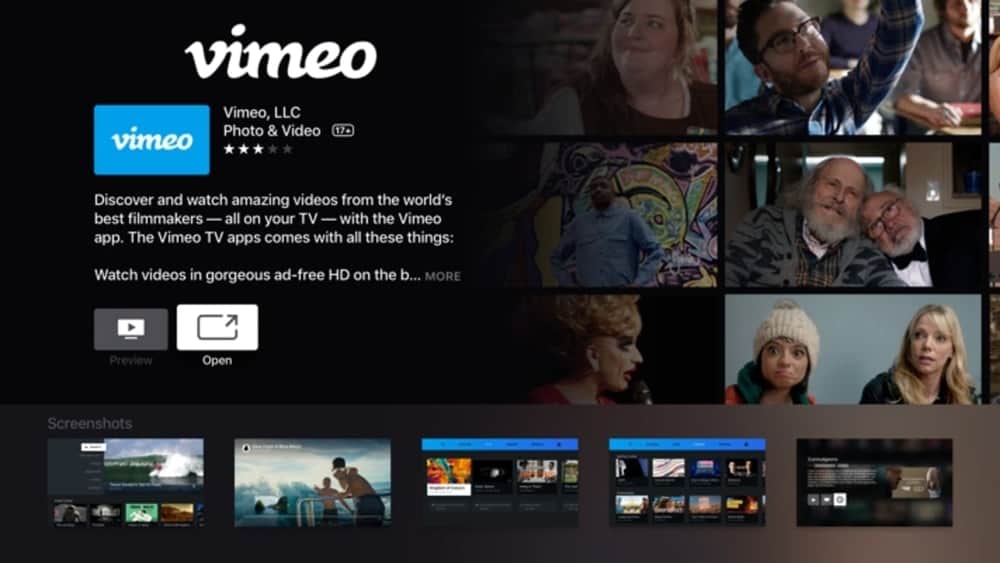 Key Features:
Vimeo offers video hosting free. But when your video is available for Vimeo Pro users, you get a 90% revenue share from the Vimeo Pro user who watches your video.
If you wish, you could make your video public or private. Furthermore, you can share a private link to watch the video.
Interestingly you can change your video content without changing the video URL.
You can upload video from local and cloud storage like Google Drive, Dropbox, iMovie, Final Cut Pro X, and more.
It offers unlimited hosting of High Definition videos.
Pros: Vimeo offers ads video. So you can embed this video to any site without showing advertisement.
Cons: Vimeo basic free user has some limitations of weekly upload. The basic user weekly upload limit is 500MB.
03. Facebook Watch
---
Facebook is the most popular social media website. Every day it introduces innovations to engage the user. Facebook Watch is such a product of Facebook. To compete with YouTube, Facebook Watch comes with several notable features. You can enjoy videos with your Facebook friends.
Moreover, you can explore your favorite page's videos. The video creator can access the dedicated Facebook Creator Studio, where the creator can modify the video, track the audience, create a Facebook page's story, and cross-post content with Twitter and Instagram. In addition, The Facebook video creator monetizes the videos.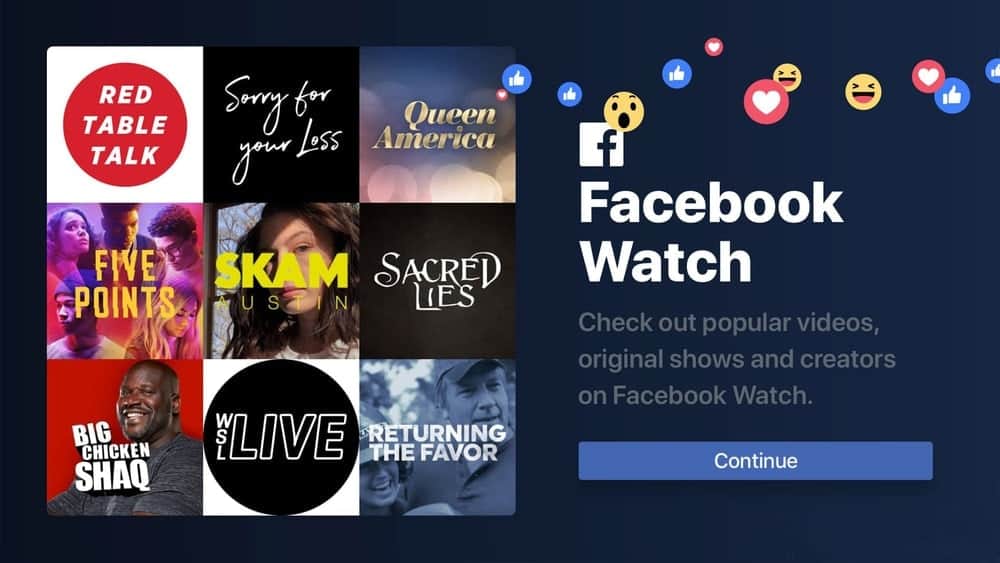 Key Features:
Facebook Watch supports a wide range of video formats, including some rare video formats.
It promotes a Facebook page while the page owner broadcast live-streaming any event. So it increases the business opportunities for startups.
Facebook Watch provides on-demand video content for limited countries.
Moreover, it supports 360-degree videos. Sounds Cool!
Furthermore, it allows uploading 240 minutes of video or 10GB which is achieved first.
Pros: Facebook Watch is a great initiative for more brand engagement. Moreover, it provides high retention of customers. On the other hand, it ensures all contents are in a single platform.
Cons: Sometimes, users face technical issues like blurry video, warp sound, etc.
04. DailyMotion
---
DailyMotion is another popular video-sharing site that allows sharing 2GB and 60 minutes length per video. It allows users to view, upload, and share the video. This video-sharing website is available in 183 languages and has 43 localized content. Basically, this site is most popular in Europe.
Like other video hosting sites discussed above, DailyMotion offers revenue sharing for the video creator under the DailyMotion Publishing Partner program. It provides the best revenue-sharing model for content creators.

Key Features:
DailyMotion is a European-based video-sharing site. So you may find European stories in this site. If you are targeting Euro regional content, DailyMotion is the best choice for you.
Moreover, you may find news, sports, music, and entertainment videos in DailyMotion.
This site support most common video format such as 3GP, AVI, DivX, M4v, MKV, MOV, MP4, and many more.
It suggested videos based on your recent watch video category.
It allows uploading a video, not more than 60 minutes long or a 2GB video size.
Pros: DailyMotion is a good platform to watch recent and old popular shows that saves your money. Some exclusive video you find here which is not available in YouTube.
Cons: The interface is outdated. Sometimes you may face difficulty in finding the right video.
05. IGTV by Instagram
---
Instagram is the most popular photo and video sharing platform. Recently Facebook acquired Instagram. Basically, it targeted smartphone users who can easily scroll down and tap the video. And IGTV is integrated with Instagram to show short-form videos in Instagram.
Originally, IGTV supports portrait or vertical (6:19) format video. But in recent IGTV's innovation also permits to upload of horizontal (16:9) video format. You can enjoy the IGTV videos by using its standalone video app or in the Instagram platform. The main objective of IGTV is to discover mobile-friendly videos easily.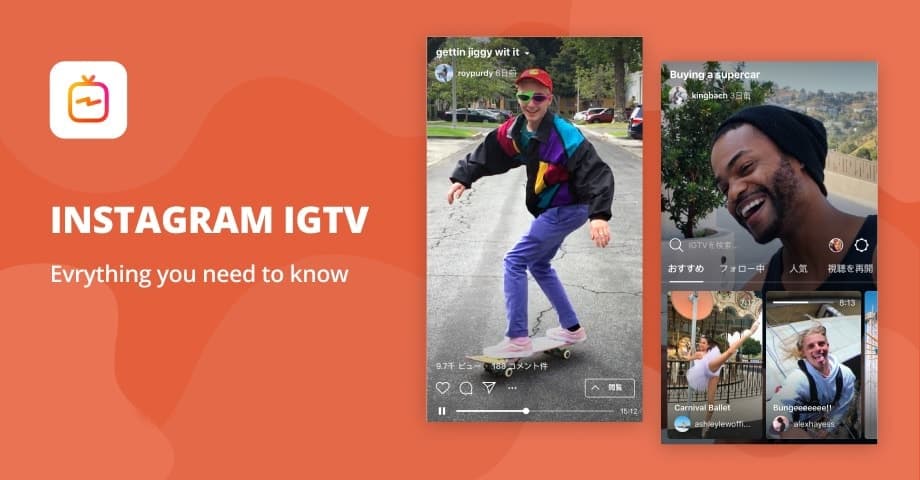 Key Features:
IGTV uploaded video limit is at least 1 minute long but not more than 10 minutes or 650 MB. But some popular video content creators can upload a 1-hour length video or 3.65GB size video on this platform.
IGTV only supports MP4 video format.
After launching a new video, the user can share 15 seconds video trailer on Instagram that helps the content creator to earn more exposure from the audience.
IGTV uses the Instagram algorithm, which helps the video reaches the right audience based on the audience's historical intention and engagement. As a result, overall video reach is increased and attracts new audiences.
This site also provides an opportunity to earn ads-generate revenue—the more views of the video, the more possibility to earn money for the video content creator.
Pros: IGTV is a great way to reach audiences easily. Moreover, IGTV now allows Live streaming. So video content creators can increase brand engagement in a less competitive way.
Cons: IGTV is only accessible in-app in the smartphone platform. You can enjoy this video in a large screen like a laptop. Moreover, it has limited content compared to other video-sharing sites.
Android iOS
06. Vidyard
---
Vidyard is a video hosting site that promotes your business by hosting business videos online. It is an excellent tool to communicate with customers in a better way by providing customer support videos. Besides, it helps you to connect with your colleagues while you are remote. Moreover, you can create screen records using Vidyard.
Vidyard provides a high-quality ad-free video hosting service. It helps to get insight into the customer's action after watching the video. Many renowned organizations rely on the power of Vidyard service to turn the audience into customers.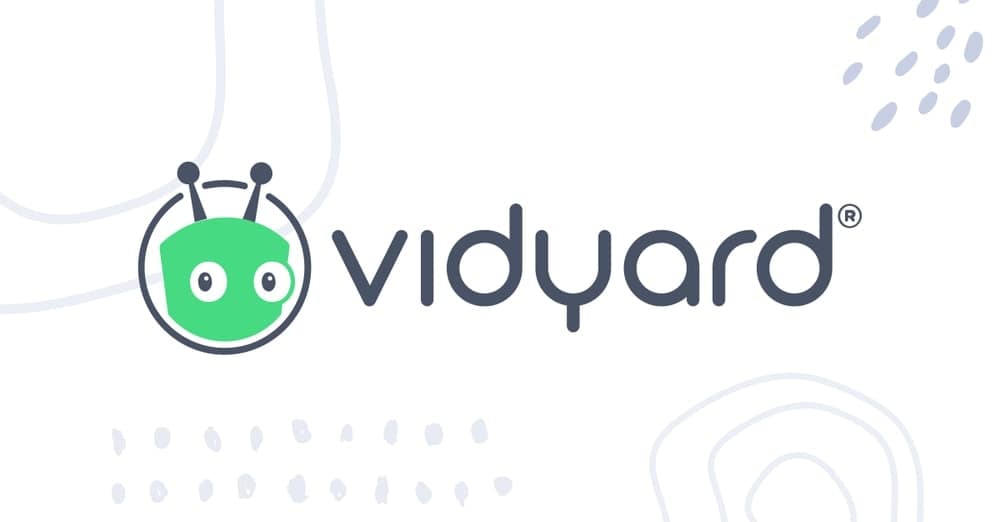 Key Features:
Vidyard offers high-quality streaming with ads-free service.
This site supports MP4, MOV, WMV, and other popular video formats.
You can create a unique video message for your customers that increases the demand for your business.
You can control your video accessibility by providing Password and SSO protection.
Vidyard has a powerful analytics dashboard that provides you get insight details the video performance.
Pros: Vidyard is an excellent video marketing presentation tool to increase brand engagement. This tool helps you to connect with your customers and colleagues directly.
Cons: The user interface is a little bit clunky. It takes time to learn about its process. But it has a nice support team to help you.
07. SproutVideo
---
SproutVideo is professional live streaming and on-demand video sharing intuitive platform for business. You can share your business video or broadcast live streaming by using your customized player. Moreover, SproutVideo provides easy social share and embed options while the video is playing.
Furthermore, it supports HD and Ulta-HD video. Small and mid-sized businesses to Fortune 500 companies trust SproutVideo service because of its incredibly secure video hosting service.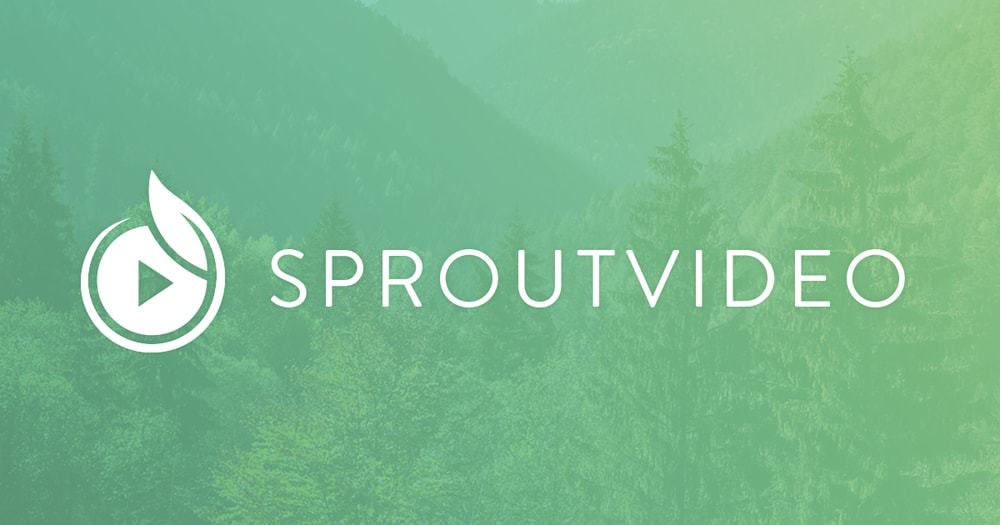 Key Features:
SproutVideo offers a fully customizable player to add color matched with our brand, player presets, create an on-demand playlist,s and more.
It supports any video format. Moreover, it can broadcast 4K and 8K videos make your video a stunning look.
You can take full control of your video by securing multiple ways like password protection, login protection, single sign-on. SproutVideo provides AES 128 security feature to make your video more secure.
Moreover, you can restrict your video access by specifying URLs, IPs, geographical locations.
Furthermore, you can easily track the audience's insight. In addition, you can compare your video performance and highlight drop-off points.
Pros: SproutVideo has an excellent customizable player with the unlimited video. Moreover, you can set who can access this video.
Cons: However, SpourtVideo is a complex video hosting platform.
08. Uscreen
---
Uscreen is a comprehensive video hosting website that allows you to showcase your beautiful on-demand video. Moreover, it has a prebuilt theme library that helps you to customize your video. Furthermore, you can schedule any event to create the event launching excitement. In addition, you can monetize by offering a subscription or buy your on-demand video and live streams.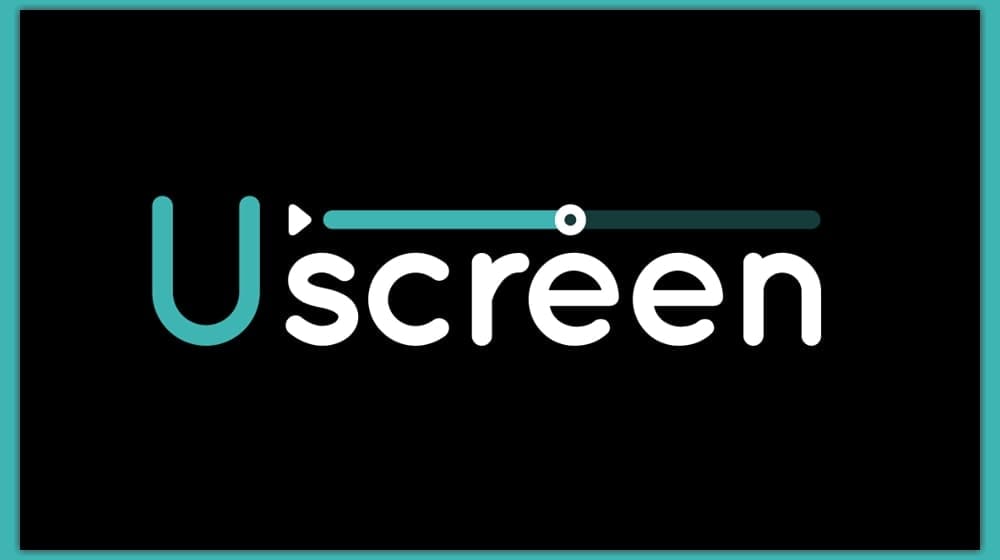 Key Features:
Uscreen offers high-quality video hosting at ease. It supports a 4K resolution video.
Uscreen only accepts MP4 video format.
You can upload your video by simple drag and drop. Moreover, you can organize your video in different categories by adding tags and filters.
This site helps you to create a page most easily. No coding knowledge is required. Design your page by using a simple web designing tool.
Uscreen has a wonderful analytical tool that lets you know the details about the user engagement in your content.
Pros: Uscreen offers OTT (over-the-top), so the content creator can telecast television and film content on this platform.
Cons: Many users complain about its worst technical support service.
09. Wave.video
---
Wave.video is a user-friendly video hosting solution that offers you to create a video for social media, email, and marketing. Basically, wave.video is more than a video hosting site. It has a robust stock image and a stock videos library.
Moreover, you can enhance your video by using visual effects. Furthermore, there is a graphic element library for video thumbnail, lower third, video intro, and more. So you can promote your business using wave.video service.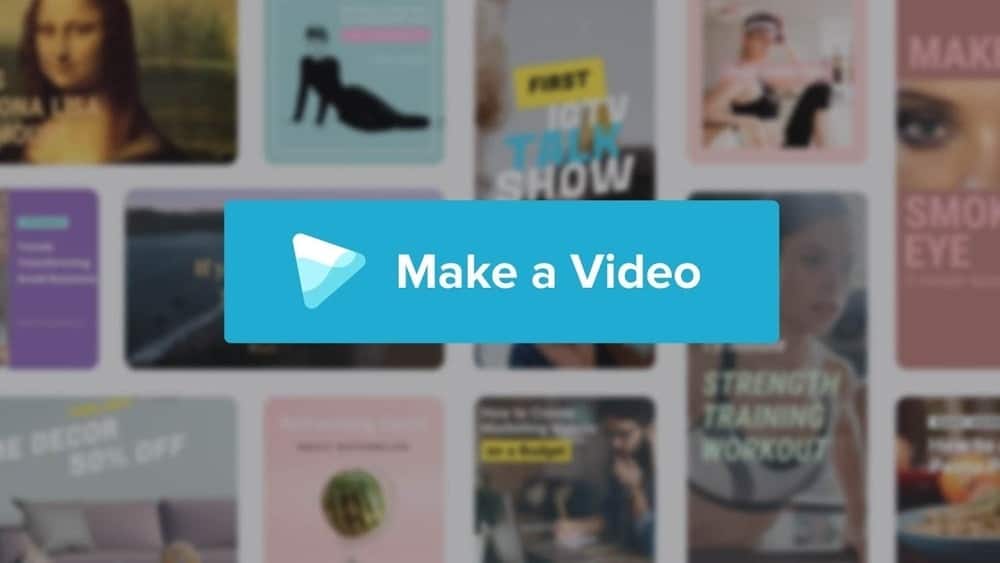 Key Features:
Wave.video has a highly customizable player. While you make changes to any video, it automatically changes in the embedded page. You do not need to upload a new video.
This site provides an ads-free hosting service.
This site has an online video editing tool that helps you make basic video editing like trim, crop, merge, add text, etc.
Wave.video is excellent marketing to promote your brand online by creating social media videos, promo videos, video landing pages, and email embedded videos.
You can control who watches your videos by locking the video with a password.
Pros: This platform has plenty of variety categories templates that make easy to create a promotional video for marketing purpose.
Cons: Wave.video rendering process takes a longer time. And, it has a missing transition effect in the video editing tool.
10. Wistia
---
Wistia is designed to host the company's videos for marketing and support purposes. It is the better solution for the company which wants to drive more traffic on their websites. At the same time, the company wants to embed video on the site to provide a better view and listening experience to its customer. This site provides high-quality video content at the fastest speed. Moreover, Wistia analytics provides much more detailed insight into customer interaction.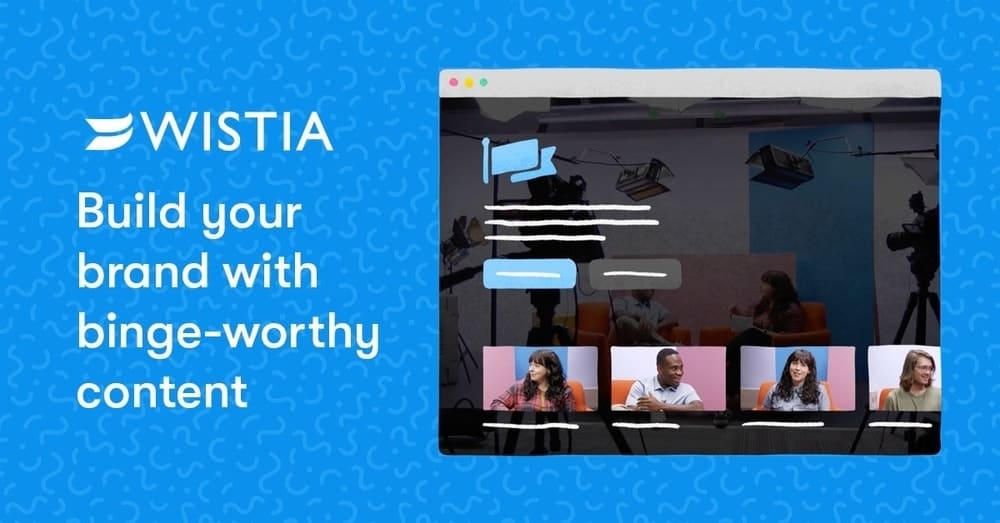 Key Features:
Wistia provides a customizable player to add a logo, change color, and modify the video's control.
It uses lightweight scripts for embedded the video on the customer site that adjusts video playback based on internet connection speed. So you never experience any buffer while playing video.
Wistia optimizes the video by using SEO techniques. So you get more traffic without making the extra effort.
You can enjoy high-definition videos on this platform. Wistia supports a 4K video format.
You may decide who can view your video. You make password protection on your video and share the video anywhere you want to show it.
Pros: Wistia customizable player enhance your video brand engagement, and you can earn leads without doing anything.
Cons: It is too expensive compared to similar video hosting solution providers.
Our Recommendations
---
The video takes more attention from the audience than image and text. It produces more engagement. For this reason, YouTube and Facebook have become the most popular and most engaging sites. We have listed both professional and business video hosting sites that help to promote your business and creativity.
If you are looking to monetize by sharing your video content, YouTube and Facebook are the best sites for you. DailyMotion and Vimeo also provides earn money if you are looking for an alternative to YouTube and Facebook.
To promote your business, Vidyard, Wave.video, and Wistia are the best option. Every hosting site has unique features. So you make sure the best suitable solution for your business. If you are looking for a live streaming solution, you can pick either SproutVideo or Uscreen.
Finally, Insights
---
There is no better way to create video content to make a smart presence in the digital platform. So in this article, we have compiled 10 powerful video hosting sites for creative content creators and entrepreneurs. These hosting sites promote your brand and drill down the audience insight to measure the overall performance and audience demand.
You may find many alternative video hosting solutions in the web. But our list contains all video hosting features. Apart from the list, you may suggest an alternative video hosting solution in this site comment section. In the last request to you to share this article with your friends and family.