Because of the fastest advancement of social media, cellular messages and voicemails are now vanishing their existence. Still, many people need to handle their business and other tasks with voicemails. But, managing voicemails has become problematic because we are getting lots of texts every day, so the voicemails don't get our notice. It happens just because there's no different folder to store only voicemails on most devices. But once you start using the best voicemail apps, managing all the voicemails will be easier and more fun.
What Is Visual Voicemail?
---
Visual voicemail service is a closely related term to face voicemail. So, while learning about the best voicemail tools, it's better to learn about the visual voicemail service for sure. Voicemail or Voicemail 901 is basically the answerphone service of your device.
When plan.com customers get their devices connected, they all have the voicemail service automatically. And this service ensures sending you a text message to notify you that you have a voicemail.
However, a Visual voicemail is, on the other hand, the visual interface that provides access to the voicemails. This interface primarily provides a list of messages for playback and includes a transcript of all those messages.
Lots of third-party apps now offer visual voicemail service, and YouMail is the first one of them, and it first launched in 2007. Access to visual voicemail can surely benefit people who often need to receive and send voicemails.
Best Voicemail Apps to Send, Receive, and Manage Voicemails
---
First, I would like to inform you that most voicemail apps don't work in any place in the world. The area has to be under the designated workstation of voicemail service. So, before you install an app, make sure that you stay in a place where it works. We have checked many apps and found a few that really work, and the below list must help you find one to try.
1. YouMail Voicemail Call Blocker
---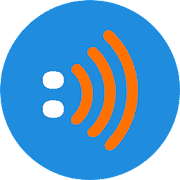 The very first one I would like to recommend is a voicemail tool with a strong call-blocking option. YouMail Voicemail Call Blocker is the app's name, and I am sure the game already gave you a hint of its job. This app will make sending voicemails and messages easier, faster, and even safer. The UI is minimalist, and you can use it for free. Additionally, the call-blocking option of this app contains multiple functions to protect your privacy.
Important Features
This app initially lets you block any spam call and robocall just with a few taps.

Eventually, you can block any phone number with its powerful call blocker tool for your device.

A clean and specific voicemail inbox will help you block the contacts to send you messages.

It lets you start the calls with a personalized greeting that you can customize.

An active search engine will help you find numbers, emails, and messages directly from this app.

This app will also share calls with many persons directly from one line.
Pros: You can upgrade its professional and business mailing options and send personalized voicemails to all your clients at once.
Cons: Some users find this app crashed for no particular reason.
2. Hullomail Voicemail
---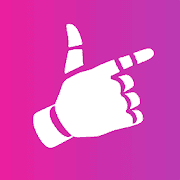 Thumblet Ltd has brought out the most popular voice mail application for general users, jam-packed with tons of benefits. It's Hullomail Voicemail that I am talking about. You can simply read, save, reply, and make voicemails using this app with effortless features. The UI is straightforward, and there's nothing to confuse you. Additionally, it needs a few taps only to make a voicemail and send it to the particular contact.
Important Features
You don't particularly need to listen to all the messages and simply search and read them.

This app lets you save all your important voicemails in a particular place as marked.

You can even forward all the unread messages to another person as well.

Only a few clicks will block all the unwanted mail-sending numbers.

This app eventually lets you mark your favorite email clients too.
Pros: This app offers unlimited storage, so you can save as much mail as you want.
Cons: It's not a free app though you can use it for two weeks as a trial.
3. Google Voice
---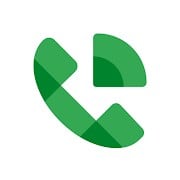 Google has brought the best voicemail handling app for its users, and this app is entirely free to use. You can eventually use Goole Voice on your smartphone, PC, and even on your iPad. The robust synchronizing system will also let you use one account on different devices. But you need to remember one thing you may get access to it from all the places in the world. Eventually, it is specially built for the people of the US and some other areas that contain the workstation.
Important Features
Google Voice will filter messages automatically and let you block all your unwanted contacts.

You can simply search the history of your messages from this app.

It will keep a backup of all your messages so that you won't lose any by accidental deletion.

The advanced voicemail transcriptions let you read and reply to all the voicemail transcriptions.

You can handle group messages using this app for your business or study purposes.
Pros: You can additionally make unlimited International calls using this app. Eventually, you can send text messages and voicemails to them as well.
Cons: You cannot send and receive a text message using this app outside the workstation.
4. Visual Voicemail & Missed Call Alerts – InstaVoice
---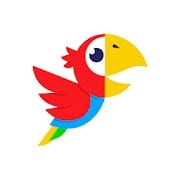 Kirusa Inc has brought one of the best visual voicemail apps for both your Android and iOS devices. InstaVoice is this app's short name, and it provides you with all essential visual voicemail services. You will enjoy free voicemail and missed call alerts with this app. Additionally, the clean interface will lead you to this app's sections peacefully. Eventually, you can instantly reply to any of your voicemails with InstaVoice. Let's see what more it will offer.
Important Features
The best part of this app is that it lets you convert your voicemail into a text message.

You can simply block all your unwanted voicemail senders and spams using this app.

Want to delete the previous messages? Just a few taps are enough to delete thousands of messages from this app.

This app, indeed, lets you manage multiple numbers at a time.

You can also filter emails by number and search messages with an integrated search engine.
Pros: You can enjoy a robust backup system here. Unlimited cloud storage will permanently save the important voicemails that you manage with InstaVoice.
Cons: This app doesn't work outside the US.
5. Voxist: Visual Voicemail
---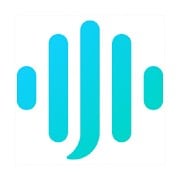 I have another exciting third-party voice mail app to suggest. With plenty of exciting mailing features, Voxist offers you a free service. The first thing you will notice about this app is its eye-catching user interface. The theme of the app is eventually decent and modern-looking.
Not just the look, it is also straightforward to operate. You don't need any previous experience or learn anything to use it. Moreover, you can read your voicemail as text with this intelligent app.
Important Features
This app lets you get all your voicemails on the screen with a single tap. Apparently, it makes mail-reading super easy and hassle-free.

You will get both mobile and email notifications as soon as you get a new voicemail.

It never deletes any mail automatically and only deletes them if you choose.

This app lets you access your message via Email. So you can see your voicemails from any device.

This incredible app offers unlimited storage for your voice mails.

You can indeed set personal mail in this app.
Pros: You can convert your voicemails to Email and directly email them to others. In addition, it can transcribe emails in tons of different languages.
Cons: Sometimes, you may face issues in the offline mode.
6. Free Visual Voicemail
---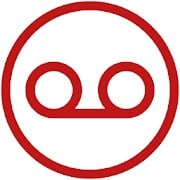 If you are looking for a compact size voicemail app, then Free Visual Voicemail can perfectly suit you. It literally sizes a few megabytes only. The best part of this app is it can transfer your messages with a prolonged connection. This app can also organize your voicemail in your preferred order.
Besides, it is pretty easy to operate, and anyone can handle it. You can reply to any message or callback with a single tap only. Again, all the essential functions are always near your fingertip.
Important Features
You can simply archive your voicemails with just a few taps only.

It indeed features a greeting recorder. Apparently, it lets you pre-set a voicemail to greet the caller.

If you want, you can add the number of the caller to the phone contact from it.

This incredible app offers a helpful widget.

You can directly share the voice message from this app. Eventually, you can share through different mediums, including emails.

You can directly delete any voicemail after listening.
Pros: This app is compatible with almost all Android versions. Moreover, you can see your usage history in one place on this app.
Cons: This app is not available for Apple devices.
7. Line2 – Second Phone Number
---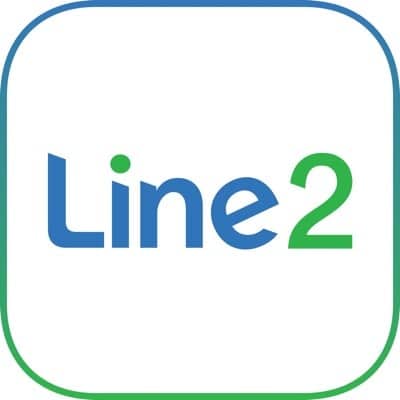 How about an app that can make your business more professional with the call and voicemail feature? Line2, your Second Phone Number, is an excellent solution to impress your clients with the professional call and voicemail experience. The best part of this app is it promises to provide you with separate business and personal communications mediums in one place.
Additionally, you can call or message your clients without any data usage. Ultimately, it is a reliable app that won't store and sell your personal data by any means.
Important Features
It features an "auto call attend" function that can take the clients to the expected channels like customer support or a specific service line.

It also lets you add on-hold music and pre-recorded call greetings for the auto-attend feature.

With it, you can add up to 5 virtual phone numbers to your device. Apparently, you will be able to dial calls and send voicemails or texts and vice versa from your phone.

With it, you can get infinite VoIP calls and texts across the United States and Canada.

Texting, voice-mailing, and calling process is easy and take almost no time.

The user interface is minimalistic and quite similar to the default ones.
Pros: You can make free calls and messages with other Line2 users. In addition, it offers call screening and call blocking features.
Cons: In some regions, the cellular provider can restrict VoIP calls on their network.
8. T-Mobile Visual Voicemail
---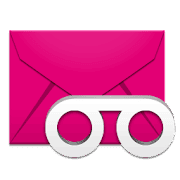 The well-known developer, T-Mobile USA, offers T-Mobile Visual Voicemail, a productive voicemail tool for all purposes. This app is one of the lightest visual voicemail apps available in the Play Store. Navigating through this app is super easy. The minimalistic design also ensures that everyone has a smooth and comfortable experience.
Moreover, it lets you manage the inbox hassle-free. Eventually, you can do it without dialing your voicemail. It also enables you to delete voicemails directly from the voicemail playing interface.
Important Features
You can easily play, pause or seek voicemails while listening.

Along with T-Mobile Scam Shield, you can simply block usual or report suspected scam calls.

It offers a Voice-To-Text feature. It eventually allows you to convert the voicemail into readable text form.

With it, you don't need to change the voicemail number.

It can smoothly run on most Android devices.
Pros: You can directly send your converted "text" voicemail through your Email with it. Besides, it features an unread messages widget.
Cons: In the UI, you will get a taste of old-school design.
9. Hi Voicemail
---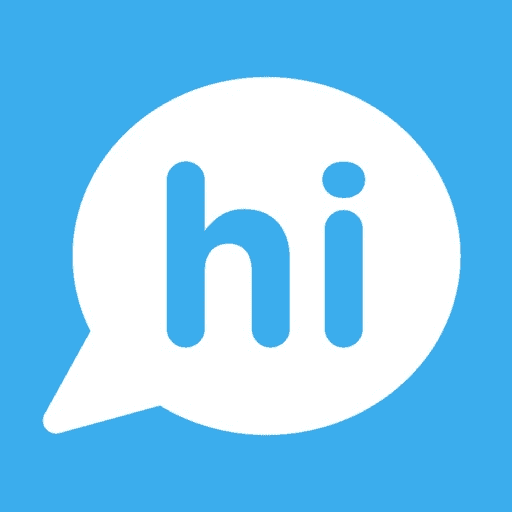 "Hi Voicemail" by BridgePoint is one of the most intelligent voicemail tools and mail organizers you can find. With its elegant and minimalistic appearance, this powerful app can easily win anyone's heart. With it, you can instantly read any voicemail with zero buffering.
Moreover, its "Instant Reply" feature makes it a handier app. You can just tap and start recording your voicemail. It also can automatically forward any voicemails to mail, and sending via Email is also a hassle-free process.
Important Features
You can change the status on the first use by simply turning the device location on.

This powerful app can quickly turn any voicemail into a text message.

There is an offline mode of this app. Apparently, you can use it on the go.

It indeed offers multiple greeting voicemail greetings. You can also record custom greetings.

If you want, you can automatically activate greetings using the device location.

You can quickly stop spam calls or robocalls by blocking them in this app.
Pros: It generally offers unlimited cloud storage for your voicemails. Moreover, you can restore your blocked contact voicemail from it.
Cons: ​​You must disable Wi-Fi calling to use this service.
10. Ooma Home Phone
---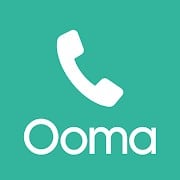 Lastly, it's a different type of app that actually not wholly a voicemail app, but its voicemail function is not less potent than any other apps at all. Ooma Home Phone is basically a phone service that lets you make and receive calls and messages. But the voicemail function of this app is undoubtedly the best part of it. As soon as you start using this app, you'll have your phone number, and then you can enjoy all its services, including its powerful VoIP tool. Let's see what more it will provide.
Important Features
This app lets you enjoy checking and handling all your voicemails.

Instant notification of each voicemail will inform you about it. Also, you can reply to the mail instantly.

You can simply filter, delete, and save many voicemails at once.

This app initially provides a firm privacy policy for the users.

Ooma Home phone also provides a very active customer care service for the users.
Pros: This app works on almost all Android devices and lets you make particular folders to save your essential voicemails safely.
Cons: Some users find this app fails to notify of a voicemail so often.
FAQ
---
Q: What are the best voicemail apps?
A: YouMail, Voxist, and InstaVoice are the best voicemail apps. Both Android and iOS users can use these apps to send and receive voicemails. Initially, you can enjoy many benefits regarding voicemail facilities using these apps. Saving voicemails, blocking unwanted contacts, filtering emails, and many other essential functions are available too.
All these three apps come for free for the users. Also, they provide premium features to enjoy, and that requires a little of your money. The free versions of these apps are eventually quite rich in features, so most users don't need to buy a premium subscription. Aside from these apps, there are many more to try. Hullomail and Ooma Home Phone are also handy apps in the same category.
Q: What is the difference between voicemail and Visual Voicemail?
A: Voicemail and visual voicemail are not the same things from any angle. Basically, voicemail is a kind of mailing service, whether the visual voicemail is just an interface to ensure access to the voicemails.
So, it's pretty much like a tool to handle voicemails on your device. To be more specific, a visual voicemail is not a mailing tool anyway but it helps you access another mailing tool, the voicemail service.
Q: What's the best visual voicemail?
A: Visual Voicemail and Voxist are the best visual voicemail apps available for users. Both of them are also available for Android and iOS users as well. Indeed, they come for free. These apps will help you enjoy access to all your voicemails. And it is the core task of the visual voicemail tools. However, these apps will also let you send and receive voicemails and handle them too.
Q: How can I get voicemails for free?
A: There are lots of free voicemail apps that come for free. You can try YouMail, InstaVoice, Voxist, Hullomail, etc., to get voicemails for free. You can also send, check, mark, delete, and other services regarding voicemail using these apps.
Q: Why is my visual voicemail not working?
A: Most probably, your region is the cause your visual voicemail is not working for. Visual voicemail is a service that works to understand the registered workstation. If your region is not under any active workstations, your device cannot run visual voicemail.
Finally, Insight
---
It is a heart-breaking matter that voicemail service is now at risk of getting vanished. Still, it is used commonly in many regions, and visual voicemail service has now made handling their voicemails easy and convenient.
However, before losing this excellent service for good, just check out the best voicemail apps mentioned above and install them if you wish to try it. Hopefully, you will have a pleasant experience of then the app you will select. So, that's all for today, and I will soon see you with something new. Thank you.