Once you have an active mobile phone, getting automated calls from different phone companies and others will become a common issue. Again, we often have phone calls from spam and disturbances. In our crucial moments, that kind of call can just ruin the mood. In that case, call blocker apps can be a reliable solution. Your phone can have an inbuilt call blocker tool, but I bet that may not help you a lot. But there are many advanced call blocker tools for both iPhone and Android that can provide you with a quiet and secure environment.
Best Call Blocker Apps to Get Rid of Spam and Unwanted Calls
---
Basically, a general call blocker tool just prevents calls from the particular numbers you will keep blacklisted. But advanced call blocker apps for Android and iPhone can do a lot more. Some of them will expose the caller's details even if you don't know whose number it is. Also, some apps will let you block all the people except the people you want to keep whitelisted. However, the following apps we found as the best among all call blockers out there. Just check the features and find the most appropriate one for you.
1. Truecaller: Phone Caller ID, Spam Blocking & Chat
---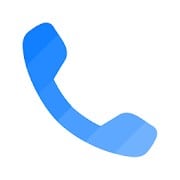 Most probably, I don't need to introduce you to Truecaller, and you are already using it. If not, I suggest using this app first if you want to know who is calling you and want to prevent calls from particular numbers. Truecaller is the most popular call blocker and versatile caller ID app. It will initially expose all the available information of the phone call maker and even show the users' names. It's not even a problem if you don't have an internet connection, it will work efficiently.
Important Features
The spam list for this app is updated regularly. So, it will block newly made spam calls as well.

You can initially block SMS from all the telemarketers, spam, and even any unknown numbers.

This app apparently lets you add unlimited numbers to the blacklist.

Eventually, it will identify all the numbers that are not available in your contact and show the callers' details.

It will also filter SMS from people of different sectors like known, important, unknown, blacklisted, etc.
Pros: If you are too lazy to block all the telemarketers and scammers, activate the auto-block option. It will automatically block all the calls from them.
Cons: Some users find issues about not working this app appropriately.
2. CallApp: Caller ID, Call Blocker & Call Recorder
---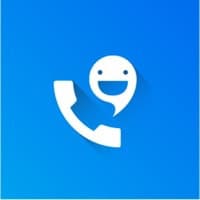 If you are looking for a multifunctional call manager, you can definitely use CallApp. Basically, it is an effective call blocker app for Android. But it can handle almost all your phone call functions. A built-in dialer even lets you make a call from this app. Using this app is easy as all the functions are arranged in a manner. Additionally, it takes only a few seconds to make a number blacklisted.
Important Features
You can initially use the auto-block option to block all the telemarketer calls at once.

This app will also let you block all the scammer's calls using the auto-block option.

The caller ID option is free in this app. You can learn who is actually calling you.

Using this app, you can indeed make incognito calls that won't show your number to the receivers' device.

Using video ringtone is easy with the app. You can apparently save any video or ringtone for any contact.
Pros: The best part of this app is its built-in call recorder. Once you keep it activated, this automatic call recorder app will instantly keep all your calls recorded.
Cons: Sometimes, the dark mode of this app doesn't work. And this app is not available for iPhone.
3. Whosecall – The Caller ID and Block App
---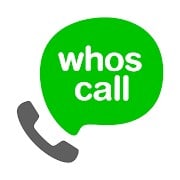 As an efficient Truecaller alternative, you can use Whosecall for sure. Gogolook brought this app to town with the best call-blocking facilities. This useful app will show the name and area details of the people who will call you. And its call-blocking system is quite strong to prevent all unwanted calls on your device. Moreover, it includes a dedicated blacklist for filtering out annoying calls within a minute. Additionally, it comes with a very user-friendly interface and elegant theme.
Important Features
There is a built-in dialer that you can use to learn the name of the number user.

Generally, this app will show the name of the person who registered for the sim card of the number.

You can simply tap on the block option to block a number, and it takes only a second.

You can initially change the blacklisted call options as well. You can use hang-up, switched-off, or no connection options for the callers.

The offline database of this app is huge, and you can use it even if you are not online.
Pros: Not just the phone calls, you can initially block the SMS from the numbers as well. Additionally, this ad-free app never is a cause of irritation for you.
Cons: This app may not synchronize all details in your new device.
4. Calls Blacklist – Call Blocker
---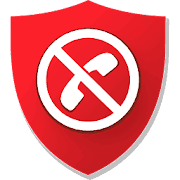 Vlad Lee brings out Calle Blacklist, which is a simple and straightforward call blocker app available for Android devices only. You must use some kind of call blocker to cope with this busy and spam-filled society. Of course, the built-in function does not always meet the requirements.
Here, this app shines in call blocking and spam managing. Keep in mind that you will face occasional ads within the app interface. You can always update to the ad-free premium version using the in-app purchases section. Moreover, it includes a fully functional SMS messenger for quick text management.
Important Features
It blocks all types of spam calls, telemarketing, robot calls, and suspicious incoming calls.

This app comes in a lightweight package and works smoothly on almost all Android phones.

You can easily manage the block list using its blacklist, whitelist, logs, and other panels.

This app tracks almost all the messages, calls, and dials for future reference.

You can even save the blacklisted numbers to a file and share that with other phones.
Pros: It includes a customizable scheduling facility. Additionally, you will have broad filtering options in the blacklisting tool.
Cons: Some users found inaccurate call blocking results.
5. Mr. Number Lookup & Call Block

---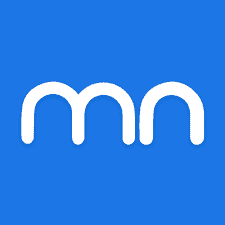 Hiya brings you an especially designed and highly effective call blocker app for iPhone, which is simply called Mr. Number Lookup & Call Block. It is user-friendly and comes in a materialistic design. Indeed, you will have a hassle-free experience as it does just the thing you want from a call blocker. Besides, it is, without doubt, a stable tool that you can use without thinking of any hardware limitations. Additionally, you can manage the lists, contacts, and logs using its settings page.
Important Features
It integrates a number of blocking modes for the user's convenience.

You will have a transparent and detailed whitelist for allowed contacts.

This app comes with the iOS call kit integration and will track the logs for restricted numbers.

You can use its block unknown function to keep the unknown dialers at bay.

This app also includes a total blocking mode which serves as a DND mode without any network interruptions.
Pros: It is completely free to use. Besides, this app comes in a lightweight package with the least minimal in-app commercials.
Cons: Some users found inconsistent output and hindrance in regular communication while using this app.
6. Call Blocker Free – Blacklist and Whitelist
---
You can also rely on Call Blocker Free to get rid of all unwanted callers and scams. And this app is a must-have for you if using a whitelist seems essential for you. With a very minimalist UI, this protective app will provide you different call blocking modes. In addition, it is a lightweight app and doesn't carry any unnecessary functions. So, there is no way to consume more battery power, and thus, it will make a quiet environment for you silently.
Important Features
Three different call blocking functions will show different statuses of your phone.

You can immediately add a few numbers and keep the rest of the world blacklisted.

This app indeed lets you add unlimited numbers to the blacklist.

Every time you get a call from a blocked number, this app will send you a notification.

Only a few taps are okay to block a number. Eventually, it blocks SMS from the blacklisted numbers too.
Pros: You may not find the whitelist function in most of the popular call blocker apps, which is available here. It initially lets you make a list of the numbers of people who will always reach you.
Cons: Very often, it fails to block calls from spammers.
7. Hiya – Call Blocker, Fraud Detection & Caller ID
---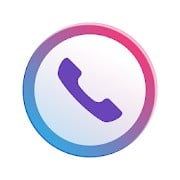 Hiya is another trusted call blocker, Truecaller alternative, and reliable protection from fraud numbers and spoof calls. Basically, it is available for both Android and iPhone users. This multifunctional call blocker provides the simplest way to avoid unwanted or irritating computer-generated calls. Telemarketers don't even have a chance to distract you on your important moments when you have Hiya on your device. In addition, it is quite easy to block and report any caller, and this app also comes with a complete, user-friendly UI.
Important Features
This security app works automatically, and you can feel hassle-free to use regularly.

Place any phone number on the smart dialer, and you will see the true caller name of the number.

You can manually add unlimited phone numbers to the blacklist anytime you want.

Also, you can prevent the "neighbor spoofing" calls in which the number looks similar to yours.

Almost all Android smartphones are indeed capable of running this lightweight app fluently.

You can eventually add accurate names and addresses directly to the phone contacts from Hiya.
Pros: This perfect call blocker app for Android warns you about all detectable incoming spam calls as soon they reach your phone. Moreover, it always runs in the background and apparently protects from harassment.
Cons: It may fail to detect fraud calls a few times.
8. Call Control – SMS/Call Blocker. Block Spam Calls!
---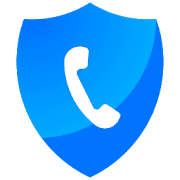 If you are looking for a device-friendly, Truecaller alternative effective call blocker, then Call Control is one of the best call blocker tools for both iPhone and Android that you can try. It also prevents unwanted and disturbing promotional SMS. Besides, it connects you with a community of over 12 million users. Initially, you can block common scam numbers and have an extra layer of protection using this app. Let's see what more it will provide.
Important Features
It will initially show the right id of the caller whether the number is saved on your phonebook or not.

This app will block all fraudulent calls 24 x 7 and provide a quiet environment.

You will simply enjoy a decent user interface that is eventually made for the sole purpose of call and SMS-blocking.

Observing and managing the details of the block calls is easy with this app. It ultimately helps you learn about the callers if you need it.

It won't bite much from your phone's battery while keeping its service on all the time.
Pros: Call control is apparently an automatic app and blocks unwanted calls and SMS automatically. In addition, it lets you add numbers manually in the black list.
Cons: It may sometimes automatically block important computer-generated calls/SMS.
9. RoboKiller: Block Spam Calls

---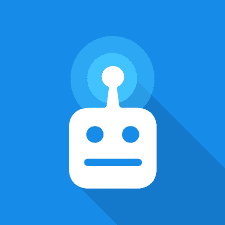 RoboKiller by TelTech Systems is a very easy and lightweight yet powerful call blocker app for iPhone you should try as well. You will find this phone number lockup app much more productive and privacy-friendly than most of the call blocker tools. With its simple interface, you will feel it like a built-in dialer interface. Moreover, it shows notification as soon as you get any spam or telemarketer calls, and you will get enough time to decide whether to receive or deny the call.
Important Features
RoboKiller initially lets you find out any caller's information by simply searching in it.

This app initially prevents around 95% of all spam calls on your phone.

This app can answer the calls of the bots. In that sense, you are using a bot to respond to another bot.

It doesn't drink much juice from the device's battery.

You can also backup your contact through this app and restore them later on your new device.
Pros: This app does not upload the phonebook to its server and maintains your privacy. Also, you can manually add the number in the blacklist, so it has less issue of blacklisting an important call.
Cons: It sometimes stops working suddenly and freezes.
10. Call Blocker – Block & report unwanted calls
---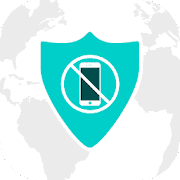 The last one is an effective app that I cannot deny either. Call Blocker has the core purpose of protecting you from the different scammers, telemarketers, and disturbers. With its minimalist and straightforward user interface, you can operate the phone calls much easier. Moreover, this app is available for both Android and iPhone. It is again quite customizable, and so you can change the blacklist anytime you want. With a few clicks, you can remove or add numbers too.
Important Features
This app initially comes with a customizable and intelligent dialer that is smoothly operable.

All your missed unknown calls from commercials are also identifiable with this app.

Additionally, you can report any suspicious number using this app.

It features manually blocking and apparently lets you block any bully or theater easily.

There is a dark theme available that will protect your eyes.
Pros: You can use the Global Blocking system of this app to block any International call. Additionally, this app has huge restored data to detect any number for you.
Our Recommendations
---
So, here we are to share the narrowest recommendations so that confused viewers can choose a little bit easier. However, I am pretty much sure that you are familiar with Truecaller, and it can be the perfect call blocker for any Android user.
Again, if you don't like to use it and want a multifunctional call app and Truecaller alternative, then try CallApp. Additionally, Hiya and Call Control are good options if you prefer simple call blocker tools available for both Android and iPhone users. The other apps also work perfectly, and you will have almost no complaint with any app mentioned above.
Finally, Insights
---
Your life is precious, and so is your time. There is no need to let the spam calls and disturbances kill your moment. Just keep them blacklisted with the best call blocker apps. It will bring peace in your life and never let you just think about the unwanted calls in the important moment anymore. So, share this content with your friends and family who you think need to prevent particular calls as well. Thank you in advance for your cooperation.