For most of us, what to cook is a bigger problem than how to cook. We cannot decide what to prepare for the next meal with the ingredients we have in the kitchen. Besides, many of us think that living alone is fine if cooking is not mandatory. But food is our basic need, and we have to make food at home to eat healthily. However, we have a lot of problems with food, and a single app can help you get rid of all these problems. You can just try the best ever cooking app for Android to get tons of meal suggestions with their recipes.
Best Cooking Apps for Android to Improve Your Cooking Skill
---
We found a lot of cooking apps for specific regions and languages on PlayStore. But we think having some international food network apps is far better than a region-based one. International apps can provide you with foods from all regions, making foreign foods at home.
However, here we add the 10 best cooking apps for Android that basically use English as the core language. Besides, all these apps feature popular recipes from worldwide, and some even support multiple languages. So, check the details right below and choose the one that fits your requirements the best.
1. Tasty
---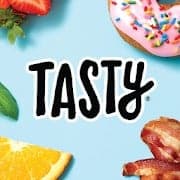 BuzzFeed Brought Tasty on the town for the new beginners and those who love cooking. The aim of this team is to make cooking easy for you and also to show you the foods from different regions. The best part of this team is its allegation with people from different countries. The team tries to build a food network that lets you learn about the foreign recipes and traditions of food. Apart from that, it makes restaurant foods in the easiest ways and shows you the difference as well.
Important Features
This app will keep your phone awake while playing video recipes while cooking.

On the favorite list, you can apparently save all your favorite recipes and find them anytime.

New videos on different recipes are updated regularly in this app.

You can join the largest community of tasty and learn more foods from worldwide.

Thousands of vegetarian recipes are also available in this app.

This exciting app comes with beautiful themes, and night mode is also available here.
Pros: An extensive filter option will help you find vegan, vegetarian, keto, low carb, dessert, etc. Additionally, you can search for recipes with specific ingredients.
2. Cookpad – Create your own Recipes
---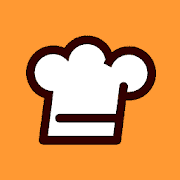 You can now enjoy cooking with the world's largest cooking community of Cookpad. Here, millions of people share their unique recipes every day, so you don't have to think about what to cook for your next mealtime. All the recipes in this app are complete and provide the exact ingredient measurement. At the same time, you can upload your favorite food recipe with the people of the community. Overall, it can be your best cooking partner in your busy life.
Important Features
Millions of recipes from different categories like traditional, region-based, healthy, fast food, snacks, drinks, dessert, etc., are there to check.

When you join the community, you can eventually connect with other members and ask questions as well.

On the bookmark list, you can apparently save all your favorite recipes.

This app will inspire you by sharing pictures of your homemade foods and also encourage others as well.

You can create your own profile and share your masterpiece with others.
Pros: An integrated search box will help you search recipes on ingredients, cuisines, seasonal dishes, holiday favorites, and others. Additionally, it will recommend new recipes based on your previous search history.
Cons: A new update can remove the previous bookmark list from this app.
3. Yummly Recipes & Cooking Tools
---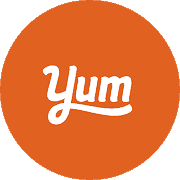 Let's check the smartest cooking app for your Android device, and it is Yummly Recipes. Thousands of tasty recipes are waiting here for you with complete details. You can simply check the ingredient lists, and this app will show you the easiest way to make food. A very optimized search bar is also there, and you can search by a particular ingredient or cuisine too. Additionally, this app is designed with a beautiful theme and user-friendly UI.
Important Features
Over 2 million tasty recipes are available in the Yummly database.

Based on your previous search, this app will provide your special recommendations.

Step-by-step video cooking guides will help you learn the process perfectly.

On the 'favorite' list, you can separately preserve your favorite recipes.

An in-built shopping list will remind you what to buy on your next visit to the supermarket.

The recipe schedule will make weekly meal preparation easier.
Pros: While cooking, you may not have your hands free. You can indeed use voice commands to control the app.
Cons: Some users face problems while navigating recipes in this app.
4. SideChef: Recipes, Meal Planner, Grocery Shopping
---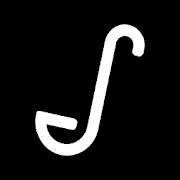 Just within minutes, you can cook nutritious and cost-effective recipes with SideChef. This app will suggest recipes according to your preference. It lets you cook the meal with what you already have in your home. Now, even leftovers are not wasted as you can use them too. This app will show you easier ways to make food with whatever you have on the fridge. There are built-in timers to make sure you can maintain the timing. Besides, several tutorials help you with culinary skills development.
Important Features
More than 18,000 recipes are described step by step.

You can look for any specific recipe or search by ingredients.

About 2,000+ CookAssist-enabled will control your suitable smart appliances.

Variety of diets and allergens include Vegetarian, Low-Carb, Vegan, Keto, Dairy, and many more.

Here you can simply make a grocery list and shop the ingredients from Amazon Fresh and Walmart.

Different cuisine such as Chinese, American, Japanese, Mexican, Korean, etc. is there.
Pros: You can filter your recipes by dietary requirements as per your need. Again, you can browse recipes of well-known chefs and famous food bloggers.
Cons: Some users complained that the search is not always accurate.
5. Recipe book: Recipes and Shopping List
---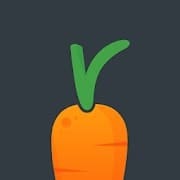 The virtual Recipe book will help you start your cooking journey as a beginner and end up as a professional. For beginners, the app has some tutorials so that you can properly learn to operate the app. You can make your personal channel on this smart platform and show off your cooking skill while learning people something new. This app will work both online and offline. It has quick and easy solutions as well as gourmet delicacies for you.
Important Features
Numerous types of options include Chicken recipes, Pastry recipes, Healthy recipes, and so on.

With this app, you can upload your very own tasty recipes so that anyone can give them a try.

It allows you to make a list of the ingredients you need to shop for.

Frequently there are contests sponsored by renowned food brands where you can win prizes and gift hampers.

You can find related recipes with particular food ingredients here. Initially, you can do it by just clicking a photo of the ingredient.

Along with the traditional recipes, you will get some special recipes for specific occasions.
Pros: In the app, you can customize your feed with your favorite article and video channel. Additionally, you can vote for the recipes you like through social media.
Cons: You can not rearrange the steps while creating a new recipe.
6. Diet Recipes
---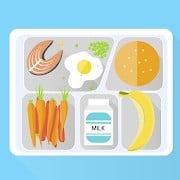 If you are searching for one of the best cooking apps for Android featuring low-carb recipes, we suggest installing Diet Recipes. Here, you will get a plan for your diet with tasty recipes. There are a lot of low-fat appetizers, salad, dietary main dishes, healthy soups, and so much more. Even the desserts, including pie, cakes, and cookies, are maintained with low carb so that it does not encounter your diet. Also, this app has a diabetic version of the recipes for diabetic patients as well.
Important Features
Easy diet recipes are described with proper instructions in detail with illustrated photos.

Here, you can find a recipe by name or ingredients.

If you like a recipe and want to keep it for the future, you can save them into your favorites.

There are several sections to categorize the recipes.

The table of caloricity will let you know about the calorie amount of each nutrient.

You can indeed create a list with the ingredients you need to buy straight from the recipe.
Pros: The app lets you share your recipes with others, and initially, you can check out theirs.
Cons: There is no nutrition or calorie information with the recipes.
7. Cookbook Recipes app
---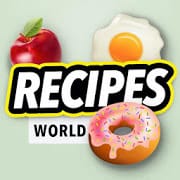 Who doesn't love to cook and celebrate the day by making tasty recipes? Well, the Cookbook Recipes app will provide step-by-step recipe instructions and pictures with it. Besides, you will get the recipe for drinks, soup, salad, casseroles, cake, dessert, and much more. Moreover, the app includes free healthy recipes, and you will find the recipes available offline. Plus, a healthy meal plan will definitely help you to lose weight, reduce stress and save money, and it is too perfect to fit your kitchen.
Important Features
The app offers a customizable meal plan to choose your meal plan whether you are a single, couple, or busy professionals.

There will be a recipe manager that will pick your meal plans depending on budget, ingredients, and time.

You can collect your favorite recipes on the app's favorite section.

The app allows you to create cookbook replies collections based on non-vegetarian, vegetarian, lunch ideas, cooking style, etc.

You can search the recipes by their name or ingredients.

The app will grant you food recipes for special occasions like Christmas, Halloween, Easter cooking ideas, and so on.
Pros: The app comes with recipes for those who follow keto, vegetarian and gluten-free, plant-based diets, intermittent fasting, etc. Furthermore, it includes recipes like egg-free, seafood-free, wheat-free, and peanut-free, especially for those who have food allergies.
8. Allrecipes Dinner Spinner
---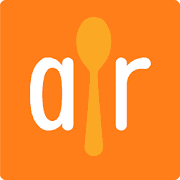 All recipes Dinner Spinner has arrived with millions of home cook recipes, and this is gonna be the best fit in your kitchen time. The app is designed in a way that you can personalize your feed with your favorite dishes, every recipe you save and make, and each recipe you follow. Plus, you will have your profile with the recipe you make and all in one place. Additionally, you can share your home cooking on All recipes and Facebook feed and get a base of cooking experts.
Important Features
You can search any recipe by keyword, include or exclude any ingredients for dietary purposes.

The app allows you to bookmark your favorite recipes for a quick check.

You can create, organize and share all your recipe collections and put them in a snap.

The app helps you to find out which recipe ingredients are on sale near you. Besides, it suggests a recipe as well.

With a single tap, you can add entire recipes and ingredients to your shopping list.
Pros: You will get more than 100 mobile-friendly recipes, and you can skip any part of the video if that's not necessary. Moreover, it provides step-by-step cooking instructions for an appetizer, deserts, soup, etc.
Cons: You can't import any recipes from other sites.
9. FitMenCook – Healthy Recipes
---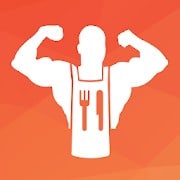 You know that we all eat to live and to stay strong. So, if you manage to eat healthy and hygienic food, then we can make it better for our health. However, FitMenCook is specially built for those who aim to repair healthy food at home. This healthy cooking app for Android users is full of struggle-free and nutritious recipes. You can just check what you have in your kitchen in your busy life, and this app will suggest you food for your next meal.
Important Features
Specific recipes of different types, including keto, vegan, vegetarian, etc., are available here.

Over hundreds of healthy recipes will be available in this cooking app for your Android device.

You can make an organized shopping list here in this app.

A step-by-step video recipe tutorial will help you understand the instructions properly.

You will get the ingredients meaning with different units like cups, grams, oz, etc.

Each of the recipes will show the preparation time and highlight the ingredients.
Pros: The best part of this app is the calorie counting functions. It eventually provides the calorie and nutrition facts with every single recipe.
Cons: Frequent advertisement irritates some of the users.
10. All free Recipes: World Cuisines
---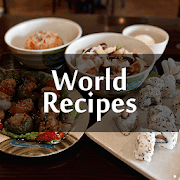 Let's check out the final recommendation today within the international cooking app, All Free Recipes, world Cuisines. A collection of huge recipes of different base ingredients are waiting here for you. You can check the accurate ingredient measurements and then step-by-step instructions to make the food perfectly at home. So, you don't need to spend more for expensive restaurant food and just make it at home healthily and hygienically. If you don't like to read the instructions, just go for the video tutorial to get a better idea.
Important Features
An in-built shopping list will let you make a list of what you have bought from the supermarket next time.

Over millions of tasty recipes of dinner, lunch, drinks, dessert, breakfast, etc., are available in this app.

You can separate your favorite recipes using the favorite marking function to get them instantly.

This app supports a dark mode to protect your eyes from bright screens.

This app supports over 13 different languages.
Pros: Here, you can build your own profile and indeed provide your unique recipes to help others. Besides, the recipe finder function will help you find a recipe with the list of ingredients you provide.
Cons: Some video recipes go too fast to catch up with the information.
Our Recommendations
---
I have already confirmed that all these 10 apps come with an international food network. So, whatever app you like will provide you with the best experience. Still, I can recommend you some specific apps as well. To enjoy recipe ideas from a vast community, you can try Tasty or Yummly. If you prefer a simple recipe app, then you should try All Free Recipes. And fitness freaks should go ahead for Diet Recipes and FitManCook. Hopefully, you can now enjoy cooking with your favorite homemade foods.
Finally, Insights
---
So, cooking will not be a burdensome issue. You can check available ingredients and select a recipe from the cookbooks. Then the detailed Instructions will lead you to a beautiful meal. However, let's share the best cooking app for Android; you have to choose to try. Then, share your experience of using the app to help others choose an app from these 10 options. Thank you again for your time.