Cloud storage is not only a term but also a prime requirement in today's tech world, where you can store and share files, photos, videos, and sync your contents among all of your devices. You can feel the effective use of cloud storage when you create a file in your desktop at the office, edit it while traveling with your cell phone and finish the same task with the laptop or tab in your drawing-room. Cloud storage provides adequate entrée like a digital file cabinet. The file sync or cloud storage apps on your Android devices will allow you to share and take all the required data files, videos, and photos with you on the go. In the meantime, you don't have to worry about space.
File Sync and Cloud Storage Apps for Android
---
The online cloud service providers usually provide you a limited space, where you look for the best cloud storage for your Android device that offers more storage, updated file sync capability, and lucrative features so that you do not have to delete files, photos or videos to free your SD card anymore. Here I have accumulated 20 best cloud storage apps for Android that will offer you the privilege of enjoying ample space, liberty of access, easy sharing and, dynamic file syncing capability.
1. Google Drive
---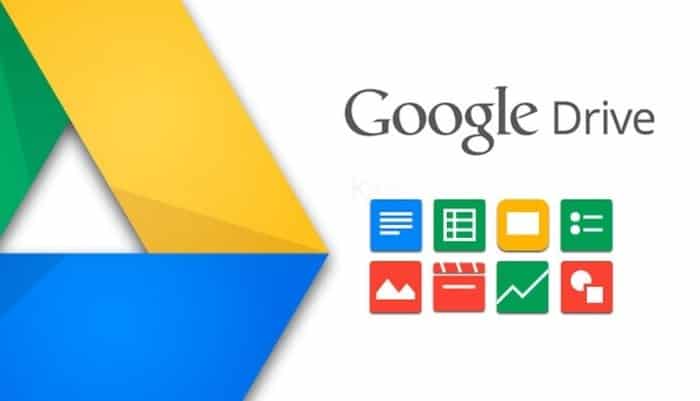 Google Drive is one of the most popular cloud storage services or apps for Android that provide file storage, sync, and sharing capability. This App lets you access a safe place for unlimited storage and sharing of photos, videos, and files.
You will get a flexible storage option, with data loss prevention, and storage for Drive. You can invite others to edit, view, and comment on any of the files. Here you can manage and store your teamwork securely and effectively.
Important Features:
Simple to use both desktop and mobile phone apps.
Plenty of free storage capability.
Enjoy superb productivity-suite collaboration and file sharing.
View your files offline.
Data transferring speed is praiseworthy.
Excellent sharing capabilities.
Get file backup and sync support.
Get files by name and content.
Set access options who can view, comment, or edit.
Scan in paper document using your device camera.
Get access to pictures and videos from google photos.
2. Dropbox
---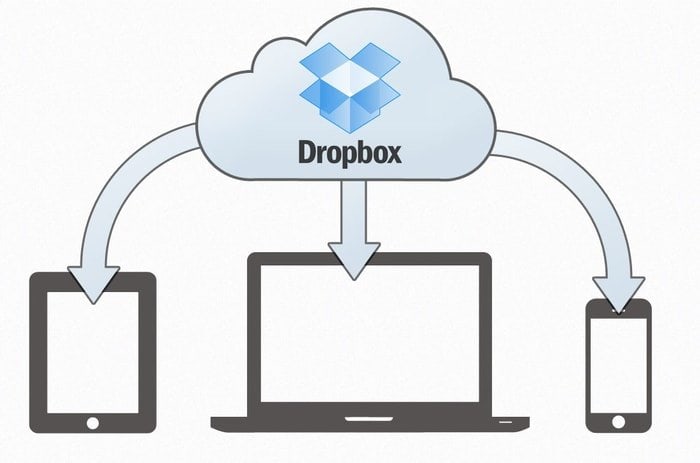 Dropbox is a pioneer file hosting, saving, and sync App where you can easily store your files, photos, and videos, and it remains available on all of your devices. It is a creative storage provider which reduce your workload and bring your files all together in one place and ensures safely sync. Moreover, access them anytime, from anywhere. This simple, reliable file sync and cloud storage app for Android allows you to store and, at the same time, sync very fast over the local network.
Important Features:
Easy file synchronization.
Get offline access.
Compatible with almost every operating system.
It allows you to sync, share, and edit Word, Excel, and PowerPoint files.
Keep everything organized without flouting your flow.
Get the document scanner to turn receipts, whiteboards, and notes into PDFs.
Collaborate on presentations, designs, and files.
Get Comments and feedback on the files you shared.
 3. pCloud
---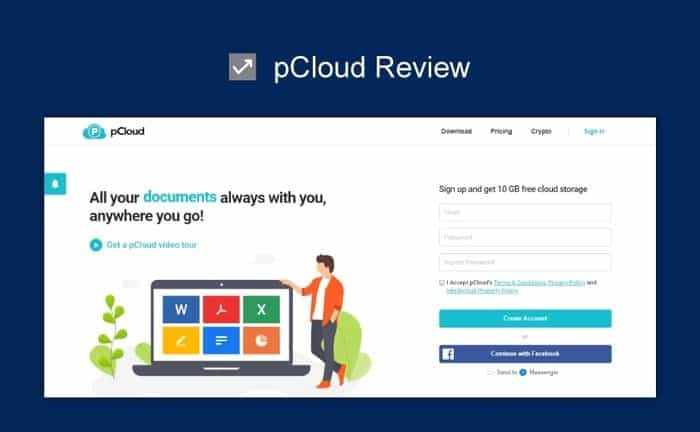 pCloud is a safe and user-friendly cloud storage and file sync service for Android that lets you store a considerable amount of space for free. It offers various plans and makes file storing easier than most of the other services. It provides a full easy-to-use cloud storage solution for individuals as well as for businesses.
It allows you to store files from multiple devices to one intuitive cloud storage space. Share both files and folders with the non-users too. Moreover, you can download the shared folders as a ZIP archive. Here you can back up the images from social media accounts like Instagram, Facebook, and many more.
Important Features:
Upload any files directly to your account, despite their size.
Unlimited Upload and Download Speed.
It manages your files effectively, even if you use a vast amount of space.
Increase your storage capacity with up to 2 TB!
Backup all camera images and videos automatically.
Sync the files among all your devices.
Reach to your files even if you are offline.
Encrypt your sensitive files with secure client-side encryption.
Play music with an integral audio player.
Upload quickly, despite the file size.
4. Mega
---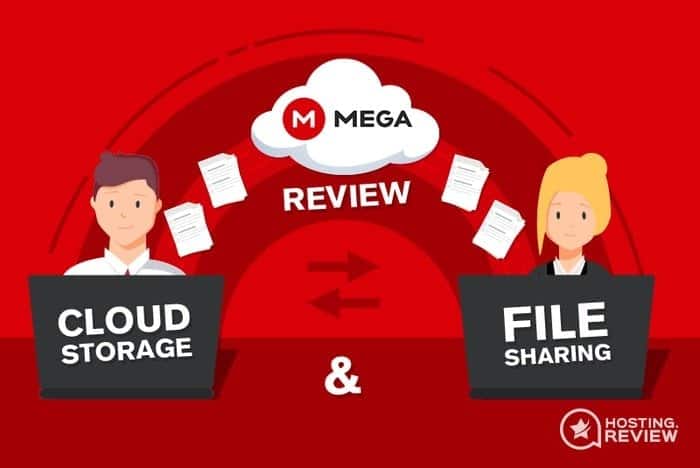 Mega is a protected cloud storage opportunity, with classified user-controlled encryption keys. You can chat through standard web browsers, mutually with fanatical apps for mobile devices. You can share with your contacts, and even see their impromptu updates in the actual moment.
The primary users of Mega cloud storage service can get up to 50 GB storage for free. Kim Dotcom created this free cloud storage service in 2013. MEGA cloud storage app adopts the maximum levels of safety standards.
Important Features:
Add files to a chat from the MEGA cloud drive.
The mega cloud offers file hosting services.
Get secure end-to-end encryption for protection and privacy.
Update your files through a browser.
Run it on multiple platforms like Android, iOS, Windows, and others.
Its service is among the best zero-knowledge services.
The MEGAbird add-on allows you to send large files using Mozilla Thunderbird.
It can preview your images and play videos, too.
It is easy to use, fast, and straightforward for the users.
It allows the people who do not have an account can also view files and folders using the sharing option.
5. Box
---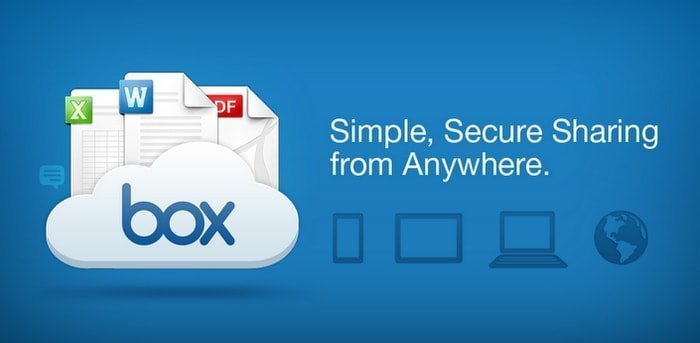 The 'box' is a cloud storage and file sync service, which is very popular with the people who need more access control options. This cloud storage and file sharing App are secured, fast, and simple to use, you can work from anywhere.
This 'PC Magazine's Editors' Choice Award' award-winning App allows you to access and manage your sensitive information with Box. You can get and give feedback by your comment, mentioning colleagues and partners from anywhere.
Important Features:
get access to all your files at your fingertips.
Get access to your content online, whether from your desktop, tablet, or your Android phone.
Get offline access to files and folders.
Share your large files without attaching it, use a link.
Get file-level security control.
Get your work done on the go by this App.
Get a robust search tool with this cloud storage app.
Get a version of history and revert your data from it within 30 days if required.
6.Media Fire
---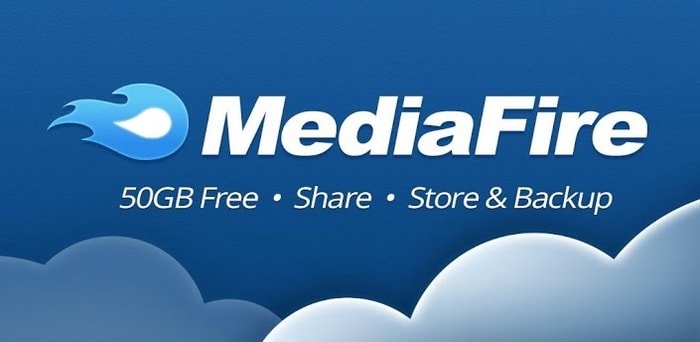 MediaFire is an online file synchronization, file hosting, and cloud storage service for Android that focuses on providing a complete and user-friendly solution for digital content. You can use MediaFire to share a file or zipped files.
It allows you to upload multiple files from any browser at any time. You can easily organize files in the file manager. It eases your search for the personal document and helps you sending documents with a time link.
Important Features:
It allows you to upload large files.
Enjoy zero bandwidth limitations.
Get the public files uploaded to your account.
Enjoy the sharing options for easy uploads through the MediaFire website.
You can download the app in your cell phone and share or upload photos or videos.
It's a user-friendly app.
7. Microsoft OneDrive
---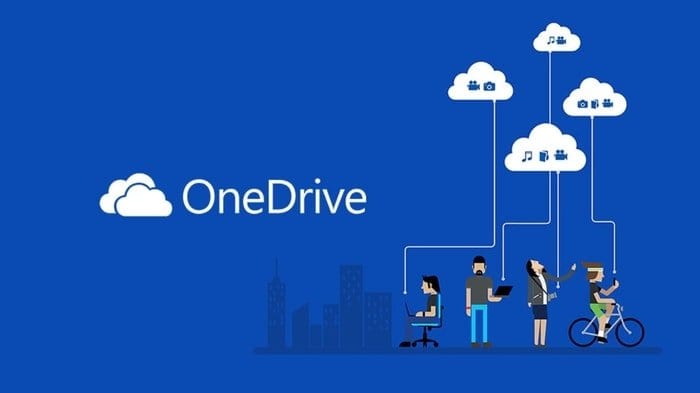 It is an accessible cloud storage and files sync app for Android where you can Log in and share your documents, photographs, and other essential files from your devices, iPhone or iPad, PC, Mac, or from any other devices.
You can use the mobile App to stay connected and can easily produce the work together, no matter where you are. It allows you to work with your required files on the go. You can easily choose email and attachments and preserve them directly. Microsoft can help you in keeping almost everything in one place through this App.
Important Features:
Enjoy video playback to internet speed.
You can upload multimedia from a personal cell phone or other devices.
Enjoy data loss prevention management.
Get remote device wiping.
Quickly open and save files in the Office apps.
Find your images and tag automatically.
If any document gets edited, you get a notification.
Share your favorite photos and videos.
You can access your important files even if you are offline.
Sync files or folders for offline viewing and editing.
Get fast-track employment support.
8. Sync – Secure Cloud Storage
---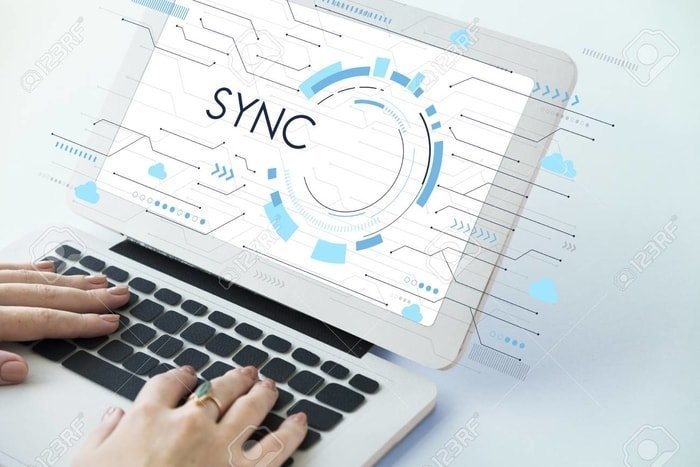 If you are looking for a cloud storage app for the Android devices that will protect your privacy, encrypt your secret documents completely safeguard you from unauthorized access, Sync-Secure cloud storage is the right App for you. You can send any type and size of files to almost anyone.
If you are working in a group, the multiple users of your team can work from the same folders. You will enjoy features like file requests, password protection, notifications, which will ensure one thing you are in control of.
Important Features:
Get secure cloud and volt storage.
You can share and collaborate from anywhere.
Recover the deleted files and also get a File version history.
Completely secure from third-party tracking and get end-to-end encryption.
Get prompt customer service and email support.
Access your files from anywhere.
Access the files stored in a computer or device from your cell phone.
Upload and sync your photographs or videos easily.
Use links to send large files quickly.
You can collaborate with your teams and share anything online.
Enjoy the built-in encryption and access control system for ensuring the protection of your file.
9. Degoo
---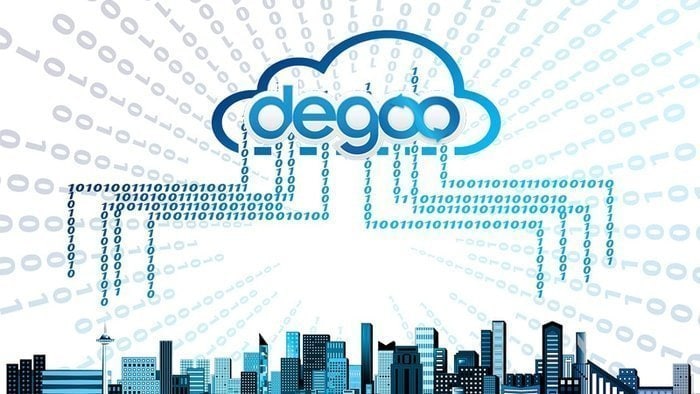 If you are bothered about cleaning your SD card and want to have a huge storage, online Degoo is the best cloud service for you. You can upload large files and also can restore your files from the online storage. Enjoy and bring all of your documents, photos, videos from any device anywhere at any time using this App.
You can share your files with the App and back up your data directly from your device. Degoo store, backup, and sync all your photos, videos, and data for you automatically. Degoo mobile applications allow you to protect any of your targeted folders easily.
Important Features:
 Get access to all your videos and music streams in real-time flawlessly.
The App is very frivolous and uses the least amount of RAM, battery, and CPU.
Use artificial aptitude to select the photos that matter the most to you.
 Login to your devices without remembering any password, smart sign assistant will do it for you.
Enjoy and upload your files using zero-knowledge encryption.
You can access backup data files from your device on the cloud.
Send the URL of the location/file to others if you want to share it.
Enjoy its convenient file sharing services and send any file, photo, or video to your friends even if they don't have an account.
10. IDrive Online Backup
---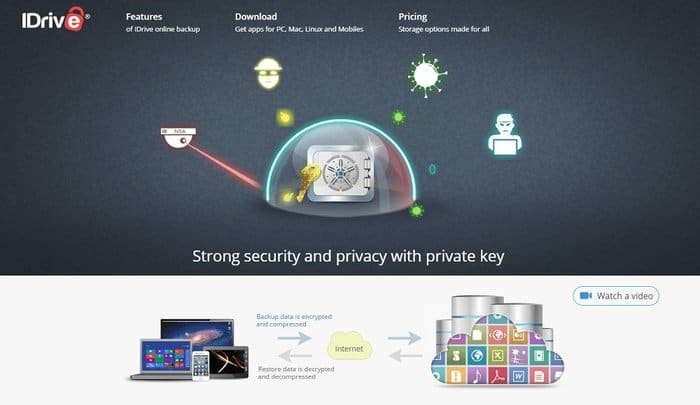 IDrive is one of the best file sync and cloud storage apps for Android. It can backup your mobile data from multiple devices to a single account. It can sync files, and you can access it from anywhere at any time with encrypted security backup. It ensures the highest level of data security so that only you can access your documents. You can share your files via social media and email also.
Important Features:
Backup and restore your contacts, files, photos, videos, and calendars quickly.
Sync the files between all devices linked spontaneously.
Access your files, photos, and videos and link all the devices to a single account.
Select and backup your files and restore anytime when needed.
Protect your photos and videos using the automatic upload option.
Get the backed up photos, organized via facial recognition.
Enjoy restricted data access through crucial private encryption.
You can use a passcode to lock your App.
You can unlink any device if needed.
Get a free disk-shipping data-transfer facility.
Enjoy good upload speed.
11. Tresorit
---
Tresorit is a highly secure, robust, and fast cloud storage service of the present time. You can work flawlessly in the office, on the road, and in the living room with a full level of security. You will get a built-in end to end encryption facility so your files will be encrypted in your device before it gets uploaded to the cloud.
Send password-protected cloud links that are completely safe and inaccessible to unauthorized users. You can prepare a list and memo for your team meetings to access them in shared folders.
Important Features:
Files on the cloud storage of Tresorit can get synced across multiple platforms.
Set restrictions such as the duration and the maximum number of downloads.
Watch activity history and access if required.
Recover your file and restore it to the earlier version.
Access any of your files from your browser at any time without storing it in your device.
Enjoy secure file sharing with Zero-knowledge encryption.
Face No location tracking nor access to your contacts.
It Offers an activity dashboard.
Enjoy Data encryption, protection, and synchronization.
12. SpiderOak ONE
---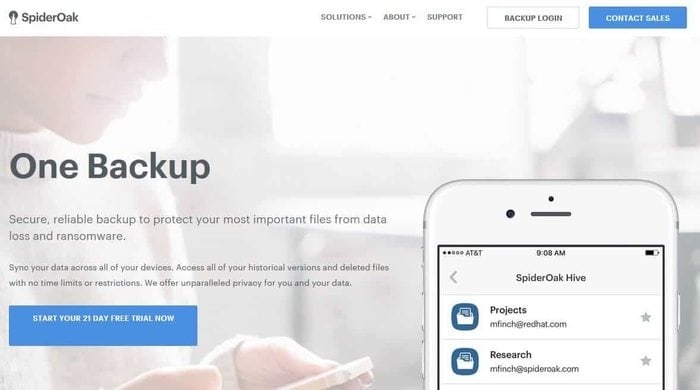 SpiderOak ONE is a secured cloud storage service which mainly focuses on confidentiality. You can protect your important files from unwanted data loss. This super-secure online backup service provider can sync and share your files with care. It has a robust metadata and transparency policy.
You can access your files easily through SpiderOak ONE across your computers and cell phone devices. For that, you have to use it on a computer, and the items dropped into your 'Hive' folder naturally become accessible across your mobile devices.
Important Features:
Access the files backed up on your computer.
Access the shared files in your ShareRooms.
Create a share link and send any file to anyone.
Other applications on your Android device can Share & open documents with this App.
Get access to your files immediately in your SpiderOak ONE Hive folder.
Enjoy iron-strong cloud internet security.
Get a Backup of your unlimited computers.
Enjoy private encryption.
Get unlimited historical file versions.
Get retention of your universal deleted files.
Enjoy descent sharing and file syncing features.
Play Store
13. SugarSync
---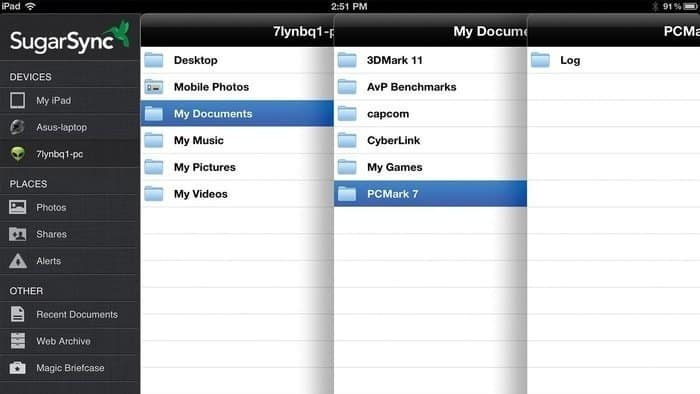 SugarSync is one of the pure cloud storage and sync app for Android that is used to sync, share, and access the files, documents, videos, pieces of music, and photos online. It makes your work easy and fruitful.
You will get the auto two-way backup facility without any botheration. You will get all of your required files at your fingertips anytime, anywhere. You can view, edit, and share the file from your device to other users without any difficulty. It is very user-friendly.
Important Features:
Directly manage your files on your Android phone or tablet and access, view, edit, and share at ease.
View offline and sync your files and folders.
It Detects the changes that took place automatically and sync to your devices.
Your devices can automatically backup the videos and photos.
Use your favorite editing apps to edit and sync your files.
You can get access to any of your files or folders privately shared with you.
Share your folders privately and collaborate with your friends to allow them view-only access.
Use public links to share the large files and folders.
Sync the Multiple Devices automatically.
You can get access through your Mobile phone.
14. NextCloud
---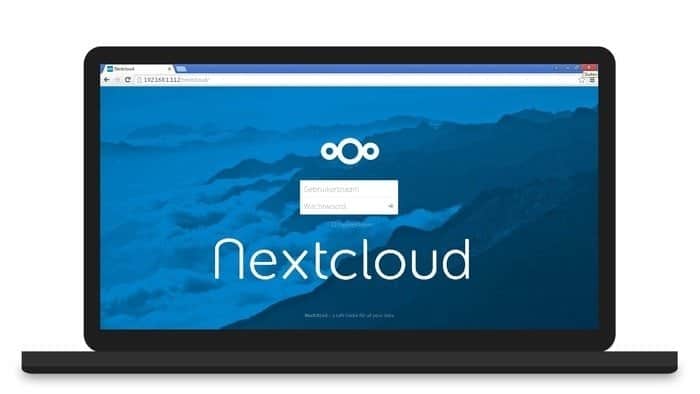 Nextcloud is a popular cloud storage solution for Android that allows you to have ample of space where you can store, sync, and share your files. You will get all features like an open source. It will protect, control, and monitor your data.
Get the complete security of your files here. You can tag your favorite files even if you are offline. It offers you the option to read, edit, delete, or copy your file online, which means you will get full control of your file in Nextcloud.
Important Features:
Get documents, audios, videos, and photos displayed in this App.
See the preview of your photos and videos automatically.
You can create new folders as per your requirement.
You can read, share, edit, and delete all the files and send them to other App.
Include any data or information like documents, photos, videos, templates.
Passcode function is available for advanced level protection.
Upload your photos from your camera automatically.
Enable memory optimization to save space on your device memory.
Monitor your file and also get theming Server.
Drag & Drop the data you want and enjoy the encryption facility.
15. Cozy Drive
---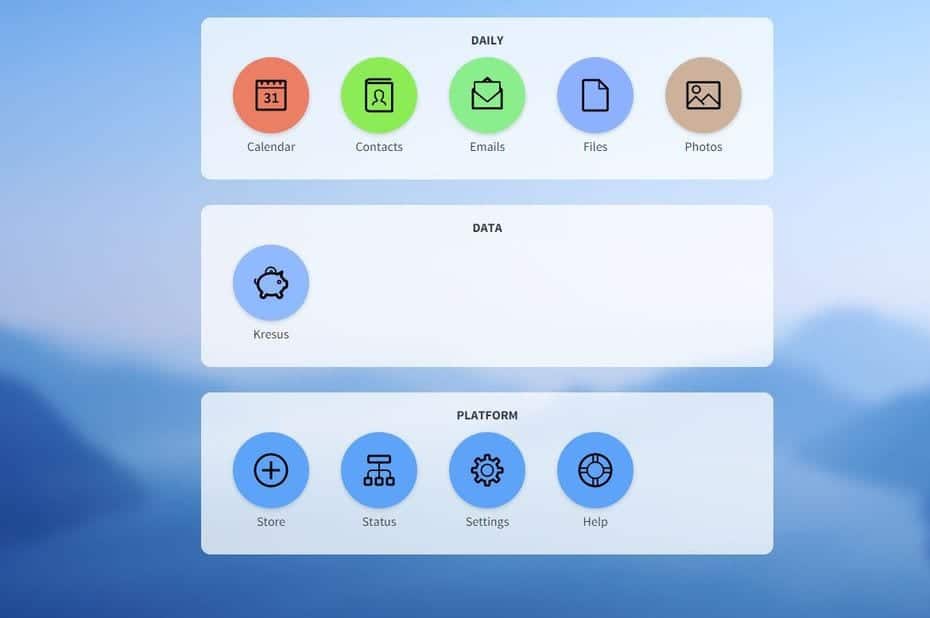 Cozy Drive is a cloud storage app for Android that helps you organize your digital information online. Store and collaborate around your data and enable cross services integration. Enjoy your access and unique encryption and privacy. It's a powerful management software to manage your property.
It automatically collects rents from tenant's account and deposits the rent to your bank account. You can store, sync, and share all your files and also can create an open source service with ultimate privacy. Gather online purchases, bills, electricity, bank statements, and store all your data at ease. You can track your daily expenses and access the information anytime from anywhere.
Important Features:
It will collect your bills and payment information for you.
Get multiple deposit accounts.
Make payment requests through the App.
Assist in providing rental applications.
Enjoy the maintenance requests tracking option.
Track your property expenses.
Do the marketing for your property and also estimate the rent.
Manage and control your money by this All-in-one personal data banking application.
Cozy provides you with a personal platform to adapt to your specific needs.
It offers a tightly integrated environment that features purpose-built apps with a uniform design.
Cozy provides synchronization capabilities across your mobile devices.
You can use it for secure hosting and sharing files.
Manage your work and schedule via email and accumulate your data.
16. Mozy
---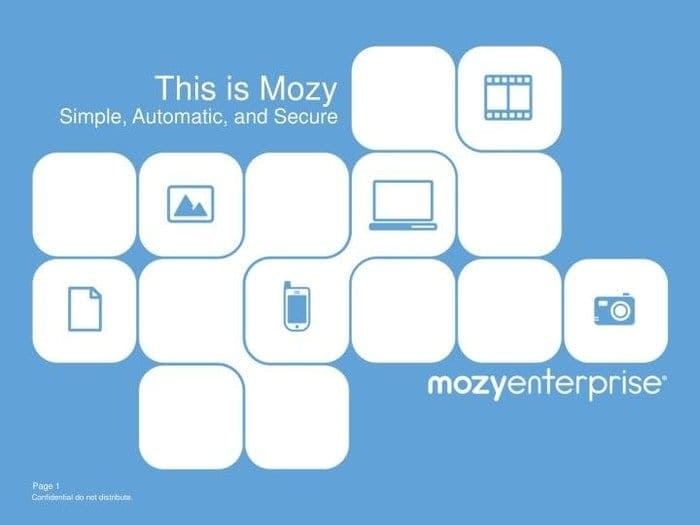 Mozy is an online backup and cloud storage service that will remind you to take your backup accordingly and keep it safe on the cloud. This user-friendly app will help you to prevent data cracking by hackers. You can schedule your backup to run daily, weekly, or monthly.
Mozy is an affordable cloud storage and files sync app that will save time and money.  You can access your files with full security and sync from your devices. In Mozy, you can browse your photographs, play your music, read your documents, and share files with anyone, anywhere, at any time.
Important Features:
Find your desired files by using My Mozy quick access screen.
You can search for your files in the backup store by browsing the original folder hierarchy.
Share your files by the apps installed in your devices.
You can browse your downloaded files from the SD card of your device.
Browse and view the hi-resolution photos in preview mode.
You can play your music and videos; moreover, you can download it too.
Use the app passcode lock to protect your data.
Go to your Mozy account to block your lost device.
Personal Key Users may upload and Download.
Automatically upload and sync new photos and videos.
Use other applications on your phone to upload files to Sync.
 Play Store
17. Yandex Disk
---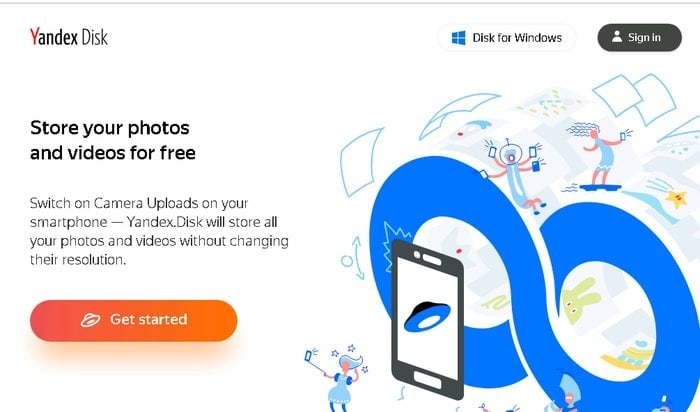 Yandex is a flexible and convenient cloud storage and file sync app where you can access your files, photos, videos anywhere, anytime, and remain fearless about losing your relevant documents. Its a Russia based service which is usually known as the Russian Google.
You can use it for collaboration among your team members, sync the files, photos, and other content from anywhere across all of your devices. Yandex allows you to download the screenshots, images, files, and share directly to your cloud. You can work in its browser without touching your desktop.
Important Features:
Get access to your files from any device connected to the internet.
Remain tension free because you can't lose your contents even something happens to your computer or cell phone.
Upload your photos automatically and keep it safe.
Get connected to your browser from your camera every time you connect and compare it to your computer.
Edit or delete the uploaded photos from your device and free up memory for more images.
Share and make your albums private or public in your social networks.
Directly create, edit, and browse your data without downloading or installing additional programs.
You can add text to your photos during editing it online.
Yandex allows you to store all your images and videos without changing their resolution.
18. Resilio Sync
---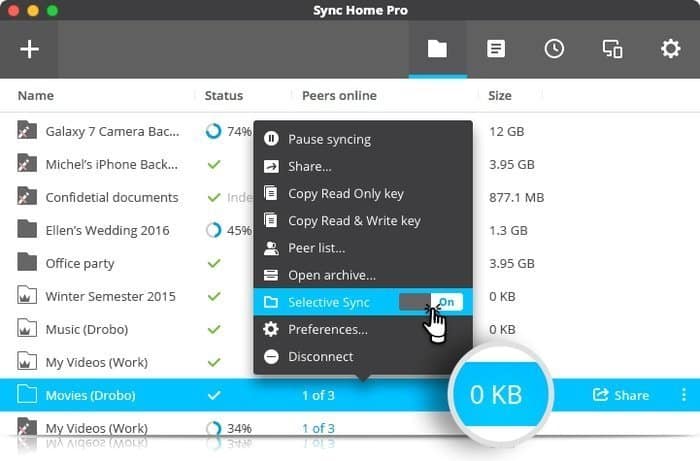 Resilio is an ideal tool for file sharing and sync. It can sync your files and folders; moreover, it automatically syncs your documents, photos, videos, too, and from your cell phone or laptop. Additionally; You can share your content with your friends, colleagues, and team without any difficulty.
The sensitive data remains under your control while sharing. Resilio Sync is one of the best file sync systems for collaborating on large files, photos, videos, and many more. It offers you to create your private cloud.
Important Features:
Resilio allows you to sync as much data as you have on your hard drives.
Enjoy the fast and smooth run.
Secure to share documents with your team, colleagues, and clients using a peer-2-peer connection.
Allows Automatic camera backup.
Automatically your photos and videos get sync and create a backup copy.
Delete photos from your cell phone to save space in need.
Ability to Configure and back up quickly.
Easy to use and affordable price.
Nobody can access your data without your prior permission.
You can access your folders and upload files to your cell phone or other devices.
Enjoy adding documents, photos, music, videos, and PDFs from other apps to your synced folders.
Sync your data through local networks, even if there is no internet.
Your updates and changes in the files get synchronized automatically.
Get notification after you send a link and get information on when that link has been clicked and approve or deny access.
Download only the files you need without replicating the entire folders.
19. Amazon Drive
---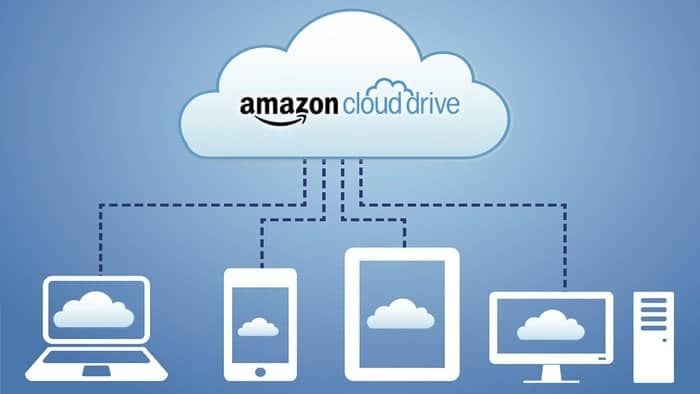 Amazon Drive, which is formerly known as Amazon Cloud Drive, is a popular cloud storage service inaugurated by Amazon. You can enjoy secure cloud storage, file sharing, music, videos, photo printing, file backup, and manage your content from multiple devices.
Amazon Drive provides you with free cloud storage and a simple backup facility, including secure management of your files. If you lose your cell phone or your device gets damaged, your important data will remain safe here. You can share your content as links and attachments through text messages and email also.
Important Features:
Use your cell phone or other devices to upload documents, photos, videos, and required files.
Irrespective of any devices, you can access all the content stored in the Drive.
You can preview documents, photos, and videos while browsing.
Amazon Drive offers you to create folders and move files between them.
Get full control like searching, changing the file name, deleting unwanted items.
You can share files as links and attachments through email, text message, and other apps.
Enjoy videos and music you have stored in your cloud drive.
Use your smartphone or device to upload photos, videos, and files.
You will get unlimited photo storage option.
Get the facility of sharing files and creating a public link, moreover, you can give access to other users too.
Get a mobile app for uploading videos and photos from Android, iPhone and iPad, and other iOS devices.
Play Store
20. G Cloud Back
---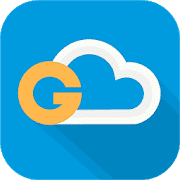 The last one I want to suggest is G Cloud Backup. It is one of the easiest Android cloud storage app you can use to secure your files, contacts, and other essentialities. You can protect call logs, contacts, messages, and video files of up to 10 GB for free in this supportive App. This App requires the privilege to restore and backup your essential items and also to locate your lost device. When you disable this option, it will automatically disable the privilege system. Also, it will access all of those essential messages, contacts, photos, videos from their own website directly.
Important Features
Automatically backup all those things, including photos from camera, WhatsApp, Messanger, etc.

Works as a great transferred data protector.

Let you enjoy a strong privacy system with a password.

You can easily move it into a new device to preserve everything there.

Only one tap to sign up, and no rooting system is required.

It can also backup your external SD cards.
Final Thought
---
There are numerous file sync and cloud storage apps for Android available in the market. All of them are with lucrative features and tempting offers. Most of them provide some basic features like online access, editing, sharing, linking, and automatic syncing. Some offer special features like unlimited backup and storage capacity, meticulous financial calculation and assistance, collaboration with other apps and devices.
Whereas some others prefer to propose compact security and controlled access. Among these variants, some are good for personal needs and teamwork, and some are for business strategy. Here I have accumulated 15+ best file sync and cloud storage apps for your Android devices based on your probable requirements. I firmly believe this article will help you find the best one suited for you.