LaTeX or TeX editors are great for writing different documents in one place with complete freedom. Kile is one of the best LaTeX editors for Linux and other platforms for its simplicity. This application is not just good for scientific and code-based documents; users can execute regular writing works, drafting (academic/official/creative) articles, and so on.
Kile is easy to operate yet offers all the standard LaTeX documents editor tools. There are options to see previews and several other interactive facilities that are rare in other similar documents generating means. Kile is a must-have for you if you frequently work and spend much time on LaTeX editors.
What is Kile?
---
Kile is an interactive LaTeX documents editor for Linux, as well as Windows. It is developed by KDE and, of course, free to use. Kile is one of the best LaTeX editors for Linux, though it is not as popular as other LaTeX editors.
The user interface is materialistic and does not require much effort to get used to it. There are few other options with simpler operations, but it has its own perks. If you start working on it with some interest, you will surely love it in the future.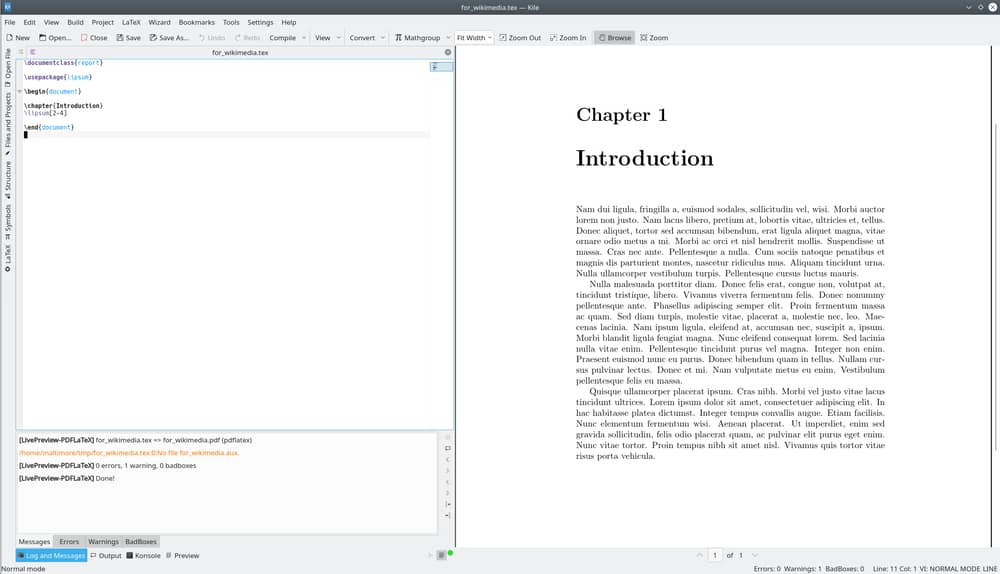 This is an open source integrated LaTeX editor for producing all kinds of documents. You will have much freedom over your works compared with general document editors such as Microsoft Word and others. It also offers a built-in log viewer Tool.
Features of Kile
There are lots of templates to choose from.

Kile offers a setup wizard for beginners to cope with the UI with ease.

Users can easily convert documents to different formats.

It features an automatic completion facility for using LaTeX commands.

Kile integrates a user-friendly navigation system with quick access to numerous chapters and sections.

A small preview function is included to see through the target document without opening it.

Users can add, remove, and convert PDF files using the integrated PDF wizard.
How to Install Kile on Linux?
---
Installing Kile on Linux is easy, as you can simply find it in the software center and Linux repository. You can also install it using the terminal if you are used to the Ubuntu-based terminal. To install it, you just have to type the following code and press enter.
$ sudo apt install kile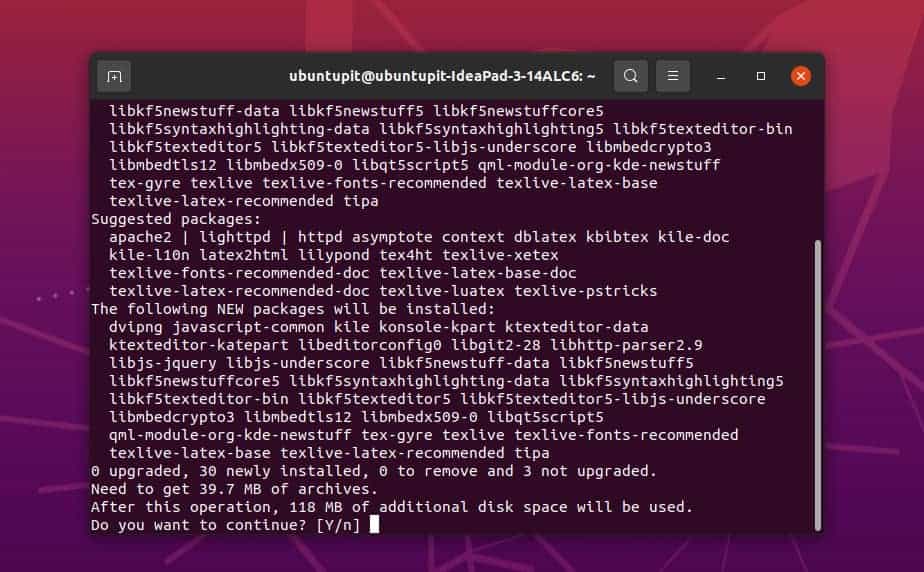 Kile does not offer any Snap or Flatpak package. You can use standard packages available in repos instead of them. If you are interested to know more about kile and its availability, you can visit its official website. We have included the official site here for your convenience.
How to Run Kile on Linux?
---
It is pretty easy to operate, as for the first time you run Kile, you will have a proper setup wizard. It will assist you in configuring and figuring out the execution processes gradually. After launching that software, you will face a tab like the following.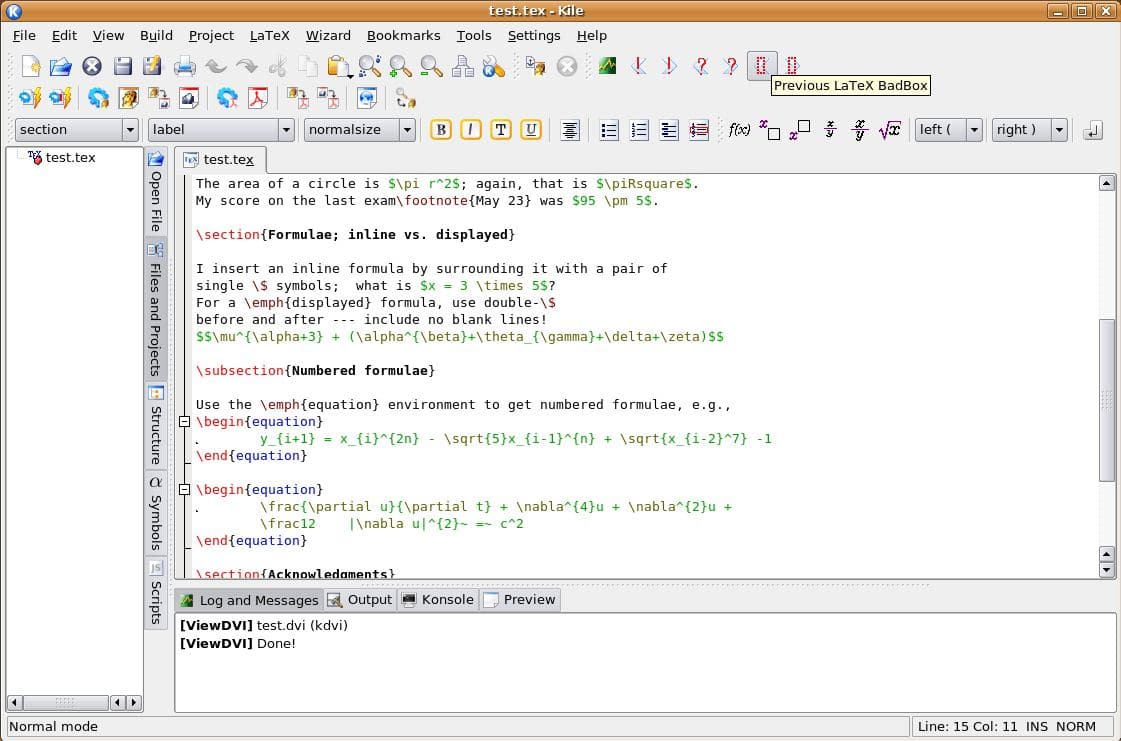 Here, Kile will check configuration conditions and help you go through the formalities. You should tick all the available options. Then press the Finish button; it will quickly get you to the available templates to start work immediately.
Here you will see the following tab with numerous templates to choose the desired type of LaTeX documents. Choose one and start working.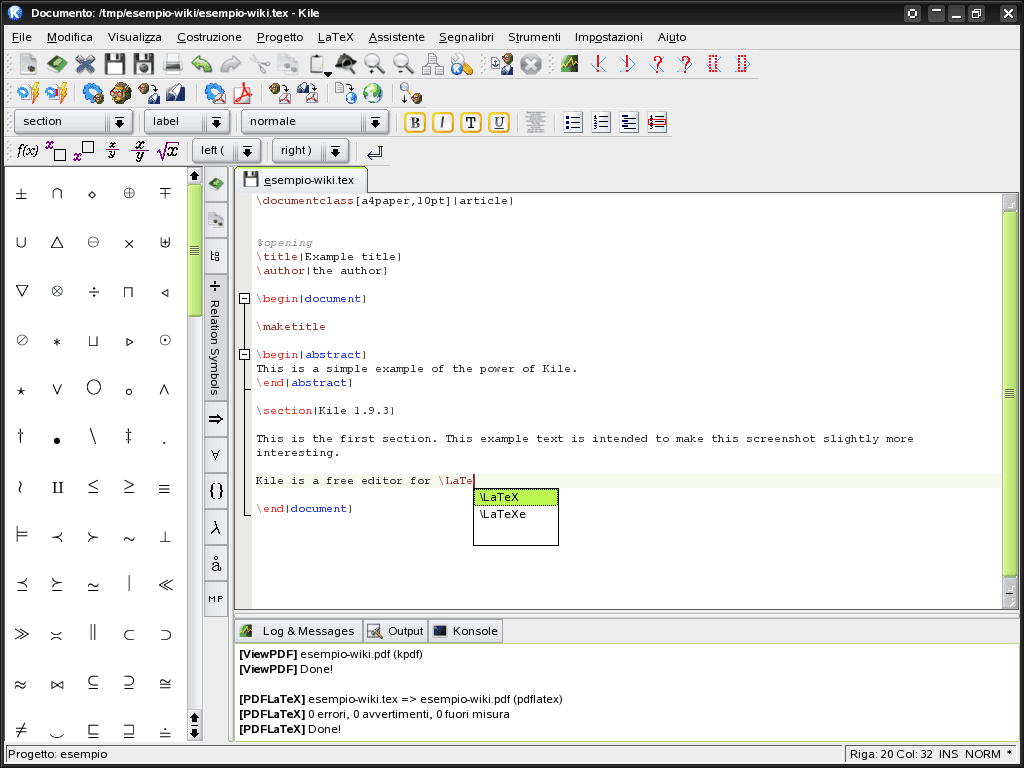 It is quite easy to get used to the software environment. If you already have experience with other LaTeX documents editors, then you already know the basics. We are sure that you will have a delightful experience with Kile ahead.
Final Verdict
---
If you are new to LaTeX editor, this will surely give you new opportunities and freedom to express yourself. For experienced ones, Kile should fulfill all your needs to meet the productive editing outcome. Additionally, the provided templates and automatic functions will help both the new and the experienced groups.
Kile is in the top 5 LaTeX editors that we recommend for Linux users. We have had the best experience running Kile on Ubuntu Distro. You will surely thank us after using it. Don't hesitate to knock us here for further queries.