Using the AndroidOS, different types of devices are now upgraded. For instance, you will get Android TV, Android Tablet, Android Watch, and so on besides Android smartphones. So, why does a popular device like a laptop stay downstairs without having this revolutionary system? Well, Chromebook is the recently invented Laptop that comes with the Chrome OS operating system and supports lots of Android apps. However, if you have one on your hand, I have some apps to recommend to boost your Chromebook experience. So, stay focused on the best apps for Chromebook.
Best Apps for Chromebook/Chrome OS
---
On PlayStore, you won't get all the apps that your Chromebook will support. Even some people find it difficult to find the important apps for Chromebook on the PlayStore. So, we have to spend a lot of time finding the apps that work well on a Chromebook.
And then, we listed essential apps in a row, and here you will find them as well. The good thing is we manage to learn all possible positivities, drawbacks, and some important details of those apps that will eventually help you find out your must-have Chromebook apps.
1. VLC
---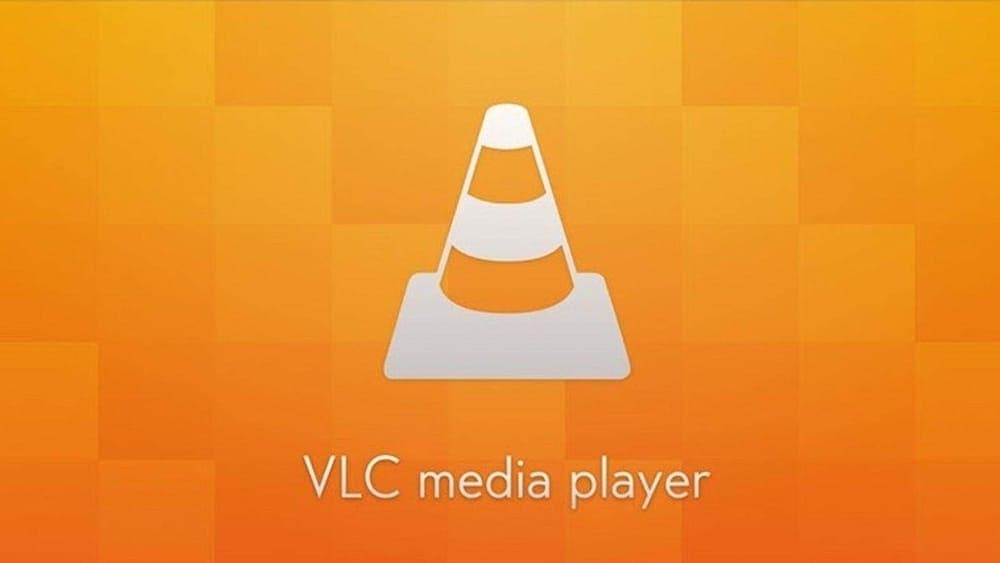 Complete library for all your media files is here at VLC. With the cover art, you will get the codecs without any separate downloads. You can use filters and an equalizer that lets you customize the complete database. There are network streaming protocols to more extensive video streaming facilities.
In addition, you can sort albums by artists, tracks, genres, etc. You can also create a playlist of your own. The search will find you what you need. Other features include a clock, sleep timer, pop-up player, and so on.
Important Features
This app supports all the formats like MP4, MKV, AVI, Ogg, TS, MOV, FLAC, AAC, Wv, M2TS, etc.

It works with Teletext, subtitles, Closed Captions, and more.

The Media library is provided for both audio and video files here.

You can easily browse folders straight away from the app.

Multi-track audio, aspect-ratio, auto-rotation adjustment settings are available.

Brightness, seeking, volume is controllable with gestures are also among the notable functions of this app.
Pros: There is a widget to control the audio. Moreover, you can use audio headsets with this app.
Cons: Some users complained that the brightness setting overrides global brightness.
2. Canva: Graphic Design, Video Collage, Logo Maker
---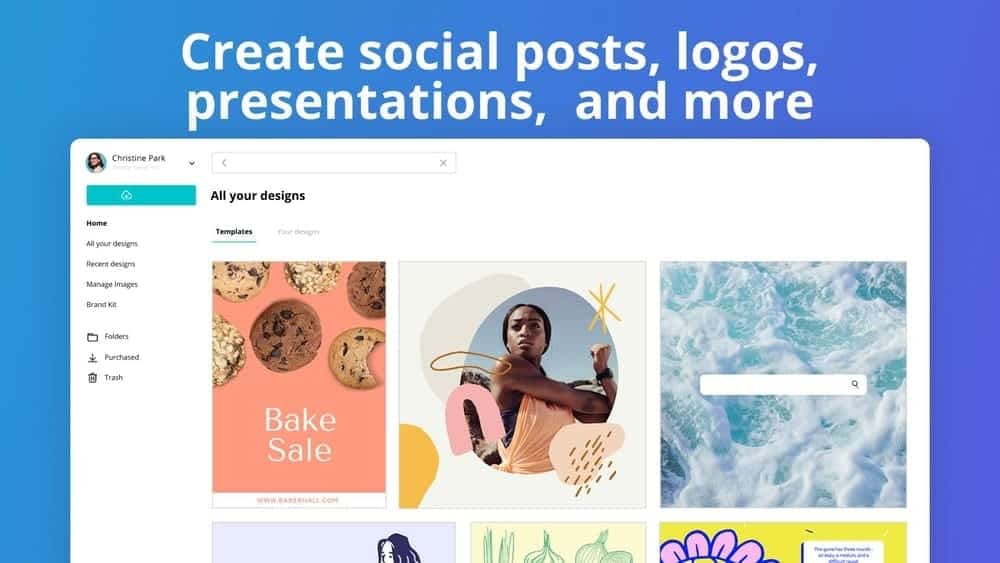 You don't need to be a design expert when you have Canva beside you. It is a graphic design app that can perform as a mood board creator too. About 60,000 templates from expert designers are available here.
Simply you can upload videos and pictures from your gallery to make a logo or poster. You can add text or quotes from over 500 available options. Also, you can edit the color, size, font, spacing, and position for more variety. Least see what more it will offer.
Important Features
This app will assist you in designing logos, blog designs, book covers, etc., for projects.

It lets you make birthday cards, event creator, wedding invitation, and more.

You can edit images, create photo collages without any cost.

For any special event, the app is usable as a banner maker, flyer maker, etc.

Using video templates or editing them, you can make movies or Instagram videos.

When you need to use it for business purposes, you can create a resume, brochure, presentation, and promo poster.
Pros: If you quickly need to find templates about a particular theme, you can use the search feature. Furthermore, you can change the color palette and fonts.
Cons: You can not view the animated media before editing them.
3. Proton VPN – Free VPN, Secure and Unlimited
---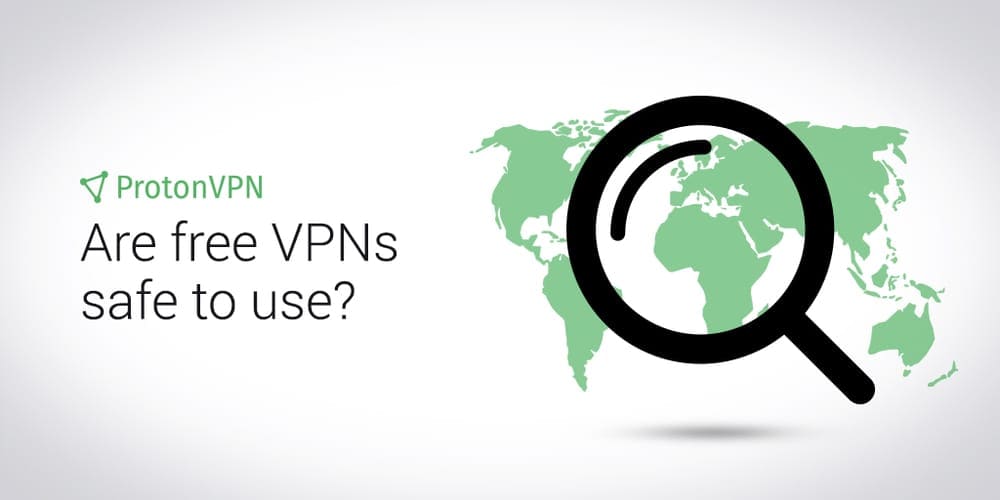 Strong encryption makes Proton VPN a notable app for your Chromebook as it has AES-256 and 4096 RSA protection for your data. In addition, it maintains the strongest privacy laws on the globe. Furthermore, you will get multiple protocol support with two safe VPN protocols like IPSec and OpenVPN.
You can easily choose the traffic that goes through the VPN tunnel. The app allows a LAN connection feature. It is verified by third-party experts. So you can enjoy a stable and protected connection here.
Important Features
Up to 1000 servers are available across more than 50 countries with high speed.

All your favorite videos are accessible even if they are censored or blocked.

Multi-hop VPN lets you secure the Core servers against network-based attacks.

This app supports BitTorrent and the file-sharing feature.

It will provide more than 10 Gbps high speed for a better experience.

Tor anonymity network automatically integrates when there is Tor over VPN.
Pros: About 10 devices can connect to a VPN at a time. An app is a safe option as it does not collect any personal data from your device.
Cons: There are some complaints that the app is split tunneling.
4. Microsoft Word: Write, Edit & Share Docs on the Go
---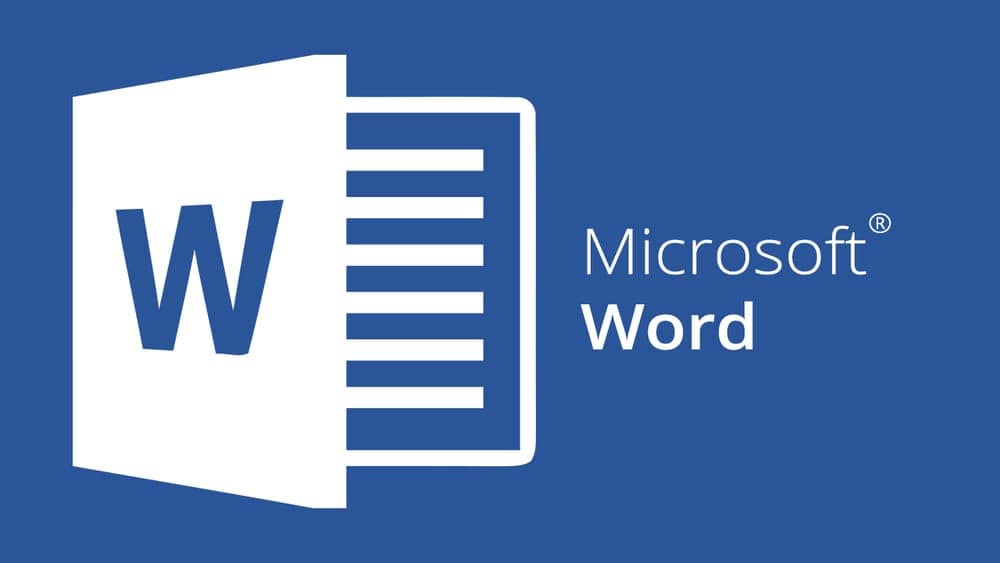 The intelligent word processor of Microsoft Word has it all covered for you, and that's why we cannot avoid it anyway. Simply, you can share all your files with your colleagues or friends using your Chromebook. You can easily highlight a part of the text, copy it, cut it, and paste it anywhere.
The app lets you copy files in the same format and then attach the PDFs in an email straight away. Here you can create a team to work with others when you edit the writings. Additionally, you can control others' access to the files and the way they work on them.
Important Features
Creating assignments, blogs, docs files, scripts, resumes, letters, notes, and many more is easy.

It lets you convert the PDFs from any Word documents and edit them anytime you want.

Layout and formatting are maintained with high quality, and you can edit them.

If you enable the reading view, you can read all the PDFs, letters, scripts, and more.

Stunning modern templates are designed with a professional look for your documents.

When you convert a file, you can save it as a PDF and share it with others.
Pros: You can comment in the text to collaborate with your teammates. Plus, editor version history saves earlier drafts too.
Cons: This app does not allow you to edit the drafting styles anyway.
5. Google Drive
---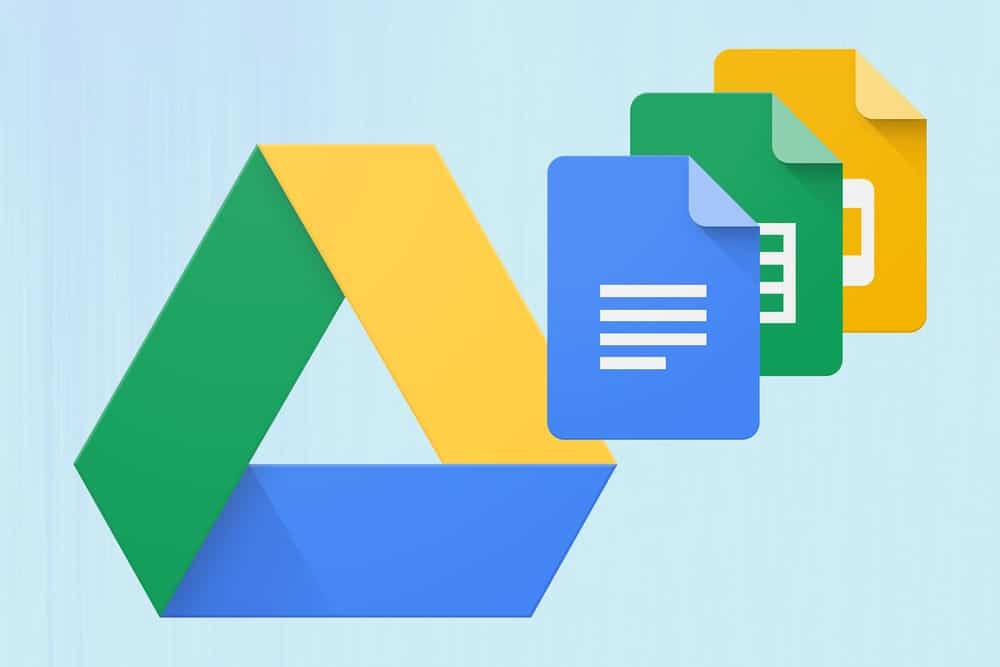 We all are familiar with Google Drive, and it is worth mentioning as one of the best apps for Chromebook. More than 100 types of files, including Office, are supported here. You can add comments in the collaborative files in real-time. Shared drives are initially stored in a separate file so that you can find them quickly. A Google account will get you about 15 GB of space totally free, which you can use to store your files.
Important Features
This is a place where you can save and access your files anytime.

When you are looking for a particular file, you can search by content or name.

Even if you are offline, you can check out the files anywhere.

With the device's camera, you can simply scan paper documents here.

Whenever there is an important activity about the files, you will initially get notifications.

Recent files are instantly accessible as they are characterized separately for your convenience.
Pros: You can share your files with others, and initially, you can select who has the access permission.
Cons: There are some complaints that the file uploading takes a while.
6. Reddit
---

Yes, now we are presenting the app called Reddit for those who are a lot virtually socialized. Millions of active people are ready, and now it's your turn to become a member of the community. You can create your own personalized feed to submit all the contents, images, stories, and many more. Furthermore, you can earn fake internet points in this app. It is a free app that will help you share your favorite movies, books, magazines, etc., with friends and family.
Important Features
A lot of recipes, food blogs, and so much more are available in this app.

There are a huge collection of interesting theories from many series, shows, and movies.

Here you will get a community that is based on creative ideas.

You can set a username of your choice for the feed you will use.

If you apply night mode, you can reduce the battery power consumption.

Extended bathroom breaks are also given between entertainment.
Pros: This app lets you ask questions to the experts. Again, you can exchange gifts with one another.
Cons: There is no option to stream the videos in lower quality when your internet connection is low.
7. Google Keep
---

When you are looking for a note-taking app for your Chromebook, what can be a better option other than Google Keep? You can make endless folders on this app, and there are tons of customization options. This app comes with a beautiful interface that does writing on it easy.
Additionally, all your change will be saved there automatically. But, you have to ensure that you have an internet connection to save the change. Besides, you can optimize different writing tools like Grammarly with this app for a better writing experience.
Important Features
You can write around three thousand words in each folder.

It initially lets you name a folder on the title gap and pin it to place it on top of all folders.

You can change the color of the background and also change the fonts.

The drawing function comes with lots of tools like a brush, color pad, and so on. However, you can simply make sketches on it.

It lets you attach links, images, and other files here. You can also get a doc file of a text on this app with only one click.

An optimistic search engine will eventually find whatever you are looking for from this app.
Pros: You can simply drag a folder and drop it on the archive section. An archive folder is indeed easy to unarchive as well.
Cons: On your smartphone, the archive section takes a little bit of time to be loaded.
8. KineMaster – Video Editor
--- KineMaster, the most popular Video Editor, is undoubtedly one of the best apps for Chromebook. This powerful video editing application will give you professional-level video editing experiences on your Chromebook. In addition, with a user-friendly interface, you can edit videos comfortably even if you have zero video editing experience.
On top of that, a vast number of features and options will let you make cinematic videos by yourself. It offers over 2,500 transitions, effects, fonts, animations, and more downloadable from the KineMaster Asset Store.
Important Features
This super handy video editor comes with all the necessary tools in the main workspace.

It has color adjustment tools for correcting videos and images.

This app also features reversing, speed control, slow-motion, and blending modes for making extraordinary visual effects.

You can initially create and save videos in 4K at 30FPS.

Eventually, it offers a keyframe animation tool for adding motion to the layers.

You can also add music, recordings, sound effects, and voice changers.
Pros: It is a perfect editor for creating videos for social and streaming platforms like YouTube, TikTok, Facebook, etc. Moreover, you can import and export project files so you can pause and resume your editing anytime.
Cons: There will be a watermark on your videos on the free version of the app.
9. Google One
---

If you are using Chromebook, then Google One is one of the essential apps you probably missed. This app can help you manage your Google apps just from one place. Using this app, you can get extra benefits from Google as well. Eventually, you can upgrade to many Google One memberships to get even more benefits. Aside from that, you will have a pleasant membership experience from Google that costs nearly nothing to consider.
Important Features
Being a member, you will have huge storage on google apps.

You can set it to automatically backup your important data and media in your Google account.

This app lets you have exclusive access to Google experts by subscribing to Google One.

Also, you can share your storage with up to five others in everyone's private space.

With simple membership, you will get many real-life discounts and benefits in shops, hotels, and many other places.
Pros: There are different types of the membership package, and you are free to choose one. Moreover, it makes arranging storage and backup data much more convenient.
Cons: Sometimes, you will have some errors in charging.
10. Netflix
---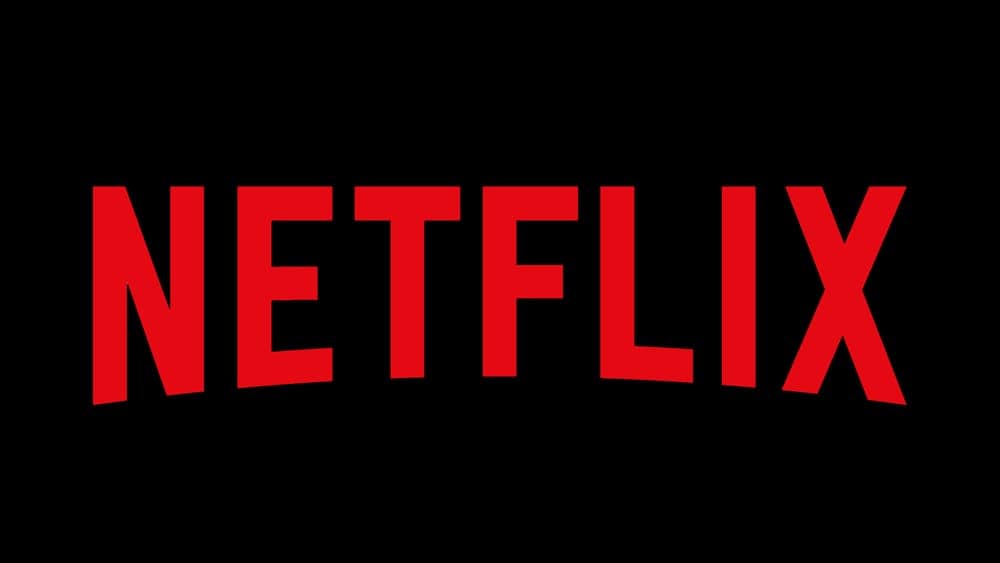 Another app that you can't neglect while searching for the best apps for Chromebook is Netflix. It is one of the most popular and widely used OTT platforms in the world. And now, it has become a production brand. Well, you will get access to the enormous media library of Netflix by using it. Additionally, you can enjoy all kinds of content, from short documentaries to fantasy series. In that sense, it is a perfect app to watch favorite films and series on the larger screen of the Chromebook.
Important Features
It offers millions of content in thousands of categories.

You can initially save your data and download the title to your Chromebook and watch content offline.

It will eventually provide notifications of new releases, and you can have previews of upcoming ones.

This app lets you create five profiles for an account so your family members or friends can enjoy their personalized Netflix.

You can enjoy family-friendly entertainment without hesitation.

Also, you can enjoy content from makers all over the world.
Pros: It recommends new content based on your searches and watchings so that you can find more content of your taste. Also, search, and browsing is effortless here with the friendly user interface.
Cons: May buffers on unstable or low internet connection.
11. Wallpapers
---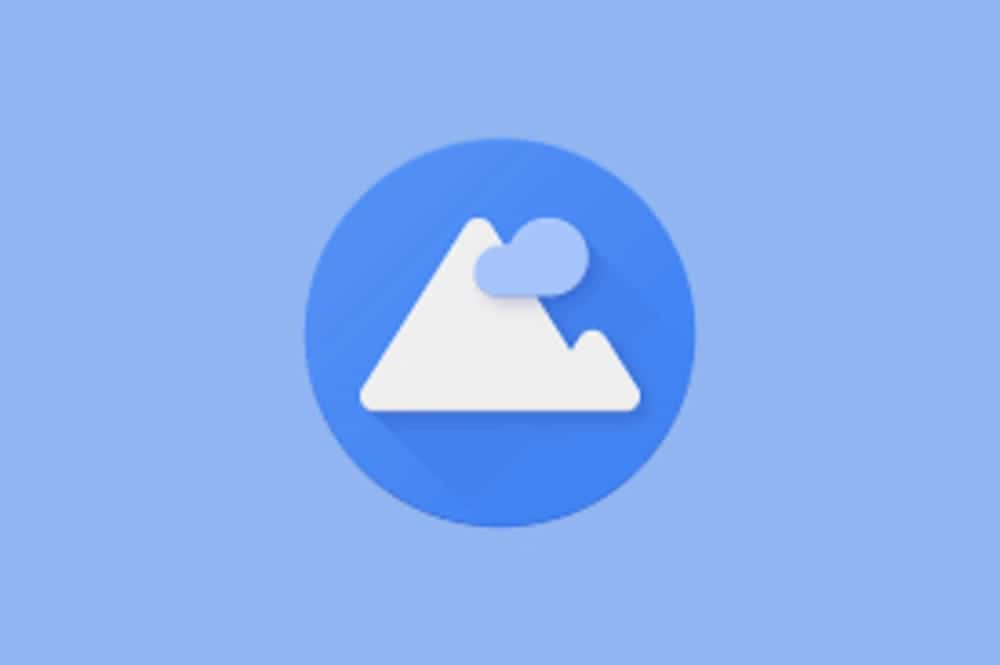 Wallpaper is the core part of the beauty of any modern screen containing devices. A suitable wallpaper can change the whole vibe of your Chromebook, and Wallpaper by Google Inc. is a great app to get elegant wallpapers. You can initially choose from thousands of wallpapers according to your mood or the appearance of your Chromebook.
Moreover, you can have wallpapers of almost anything, so you can pick any wallpaper you like the most. Additionally, it helps to make the Chromebook display stylish and polished than ever.
Important Features
It initially has the biggest wallpaper collection of most other similar apps.

You can set different wallpapers on your lock screen and the main screen.

Wallpaper is stored categorized in the app so that you can choose wallpaper among your favorites.

You can indeed get new wallpapers daily from your chosen category if you want.

High-quality wallpapers to give your Chromebook a more vibrant look.

This app eventually has wallpapers for any size screen, and you won't have an issue looking for wallpaper for your Chromebook screen.
Pros: No matter how picky you are, you will definitely find some amusing wallpaper that you may like. Besides, searching and applying wallpapers are very easy and effortless.
12. Video Player All Format – XPlayer
---
While looking for some best apps for Chromebook, you cannot escape the necessity of a smart video player. Video Player All Format, XPlayer is one of the greatest players out there and perfectly goes with the larger screen of your Chromebook.
It will initially give you a pleasant video watching experience, and you can adjust settings according to your mood and taste. On top of that, large numbers of cool and unique features give you a wide range of flexibility with your videos. Let's see what more it will offer.
Important Features
All formats of videos are supported, including 4K.

This app provides easy and effortless video controlling while you are on tablet mode.

Lots of functionalities like playback speed, night mood, zoom, and so on.

It eventually supports subtitle downloaders.

Split screen, floating window, and lock screen video playing give you the feel of traditional Windows or Mac laptops.

This app can automatically detect video files of your Chromebook, and you won't have to check every folder to find your expected videos.
Pros: It has a "Private Folder" option in which you can lock your videos and keep them safe. It also lets you cast your videos on TV with Chromecast.
Cons: Sometimes, the progress of videos can get lost.
13. Chrome Remote Desktop
---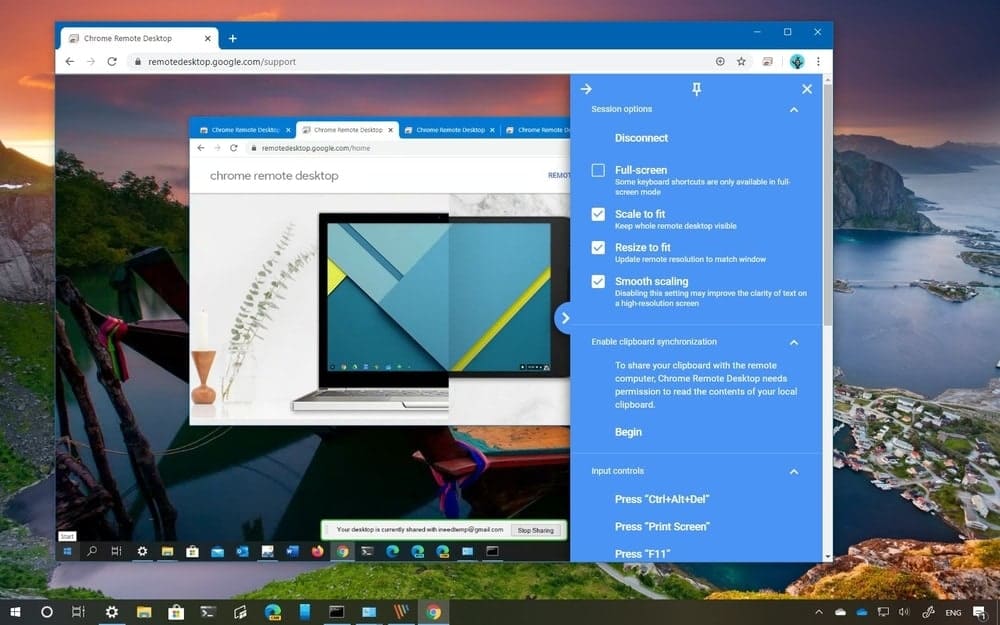 You can now operate another computer staying far away from it through the Google Brower. To have access to that, you can use Chrome Remote Desktop for sure. It is basically a powerful remote desktop app that comes with very strong support for Chromebooks. Initially, this app is developed for Chromebooks as well.
You can use this app to share your screen with others and access other's PC. When it is about a long-distance job issue, this app comes in handy for sure. Also, it works quite well to provide you access to the files when you are not around the PC.
Important Features
You can eventually share your screen with multiple account users at a time.
This app lets you control another PC with a complete screen-sharing system.
A very user-friendly interface will indeed make things easier for anyone.
This app initially provides very secure access, and there is no way to expose personal information with it.
You don't need to log in to the host when to start using it every time.
Pros: This app initially Allows you to use it on any device as it's a cross-platform supported app. Additionally, it is updated regularly.
Cons: Sometimes, this app drops the connection still if you have a stable internet connection.
14. Podcast Addict
---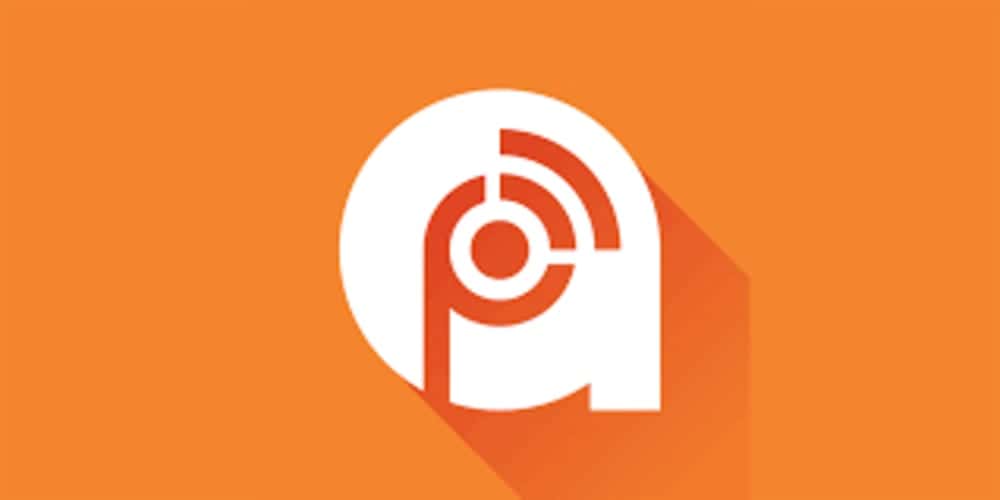 If you love hearing podcasts and radios on your Chromebook, then you should not skip Podcast Addict anyway. It lets you hear your favorite audios from your favorite podcasts, radios, channels, audiobooks, live streams, and so on with just some clicks.
The best part of this app will let you access a major portion of these audios without any cost. Moreover, the built-in audio effects like volume boost, mono playback, skip silence, etc., will indeed give you the best audio listening experiences.
Important Features
You can get your favorite audio content by simply searching them by name or keywords.

This app initially supports multiple playlists, so you can easily organize your favorite audios and channels.

It gives you recommendations according to your subscriptions and listening. So you can find more similar podcasts of your taste.

This smart podcast app eventually supports Chromecast and SONOS with local files or audiobooks support.

Also, this app lets you listen to live streams with more than 150 thousand radio stations.

It features automatic cloud backup too.
Pros: This is a must-have Chrome OS app that lets you use your favorite search engines such as Podcast Addict, Apple Podcast, or The Podcast Index. You can also reorder your podcast and radio subscriptions by just dragging and dropping them.
Cons: Since it has lots of features, it may feel complex to use for some people.
15. Computer File Explorer
---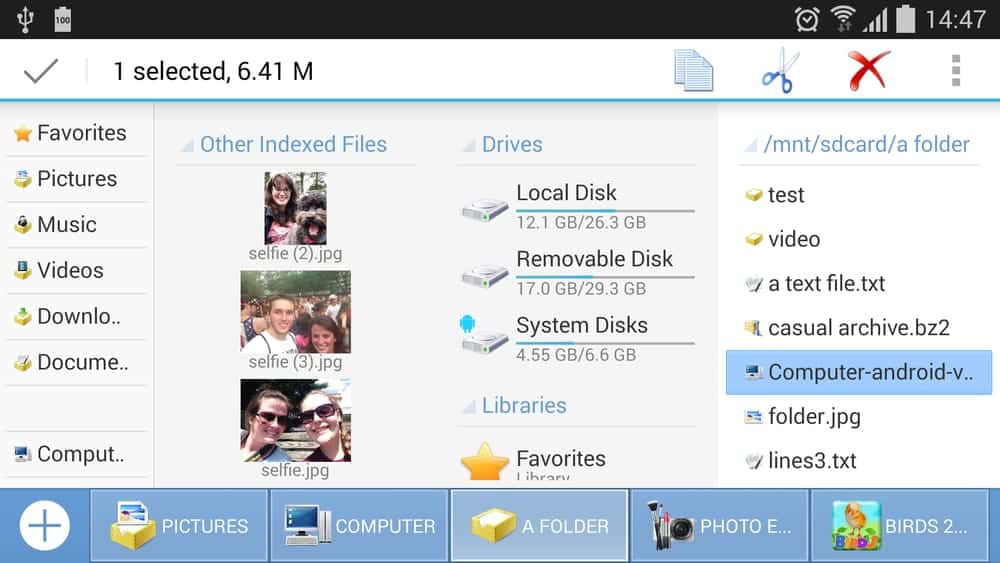 A file explorer is a must-have for any PC or Chromebook. If you love to try one, then you must try Computer File Explorer. It is a great file explorer that provides the same look and feels as Windows computer file explorer. Using it, you will get a Chromebook that has well-organized files just like Windows one.
Working with files is effortless. This app initially comes with a built-in media viewer and player that supports a large number of media formats and makes file exploring very friendly and hassle-free.
Important Features
It has built-in ZIP support. So you can extract or decompress any ZIP files with it.

This app can work as your FTP or SFTP client while connected to the internet.

It eventually can access your Windows PC shared documents via networks.

This app comes with multiple tabs support. So, you can open and work with multiple folders at the same time.

Just like Windows PC, it can eventually kill running tasks and speed up your Chromebook.

Windows users or fans will find it useful because it has a very similar interface to Windows.
Pros: Working with a mouse or touchpad is very smooth with it. Also, it features several Windows-like features such as application manager, app's system management page, etc.
Cons: It may crush in some heavy workload situations.
16. HBO Max: Stream and Watch TV, Movies, and More
---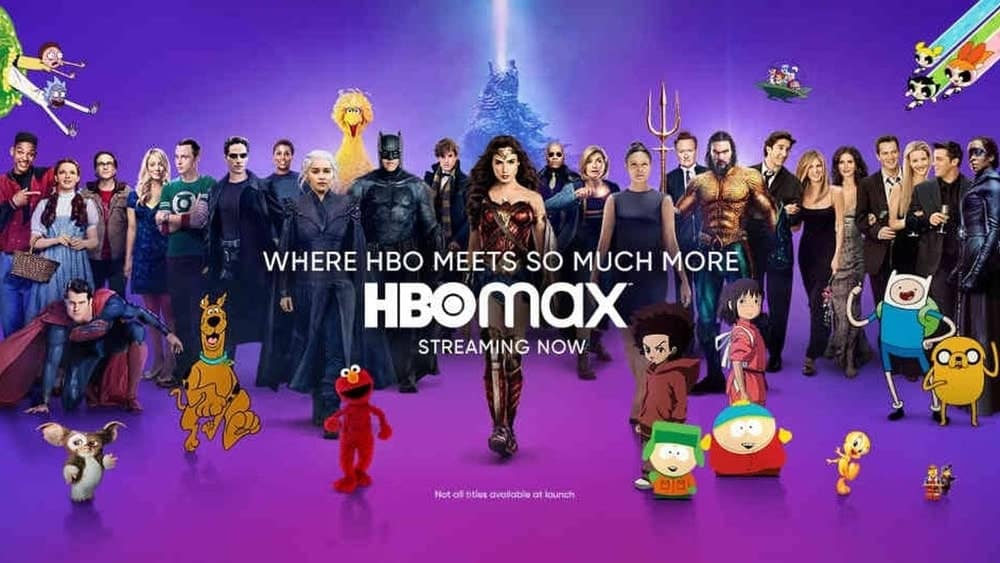 Won't you agree that Game of Thorns and other HBO series are hard to skip? Watching the TV enjoy the ongoing series is not often possible for us due to our busy schedule. That's why HBO has brought its official Android Chromecast apps, and you can enjoy any series of this giant production anytime.
Not just the series, you will also enjoy tons of anime series and movies in this app. The reality shows of HBO are also famous and funny. You won't miss them as well when you have this app on your smart device too. Let's check out the basic features of this app to learn more about it.
Important Features
This app contains a huge collection of blockbuster movies, exclusive Max Originals, and TV series.

You can enjoy anime series like Looney Tunes, Studio Ghibli, and all other Cartoon Network collections as well.
It lets you download all your favorite shows and enjoy them later without an internet connection.
You can certainly bookmark your favorite movies and series to find them instantly.
Almost all the HBO productions like Game of Thorns, His Dark Material, Wonder Woman, The Big Bang Theory, etc., are available here.
Pros: It offers 5 viewer profiles with one account. So, you can enjoy it with your other family members.
Cons: This app is not available in every region of the world.
17. LastPass Password Manager
---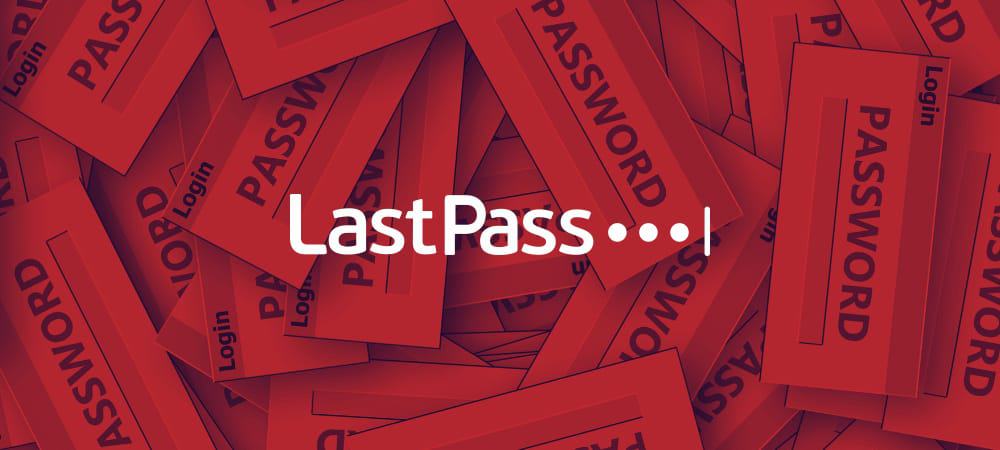 Many of us face issues remembering lots of passwords of various accounts and sites. LastPass Password Manager is a worthy application for dealing with this problem. This app can initially remember your passwords for you and put them automatically whenever you want to log in to any account.
It eventually secures your passwords and personal information by locking them in a secured vault. All you have to do is remember only one password, which is the password of this app.
Important Features
It can generate strong passwords according to your requirement and save them in your personal virtual vault.

This app indeed encrypts your data and then stores it. So you have lesser risks of data leaks.

This protective password manager also features biometric login so you can have secure access to the app much faster.

The multi-factor authentication provides you an extra layer of protection to your vault.

Safe sharing of passwords and other data are initially available here.

This app has a very user-friendly interface to provide you a minimalist user experience.
Pros: You can permit it to automatically save usernames and passwords whenever you visit a site or app. Moreover, it features automatic device sync; whatever you store on one device is also available on your other trusted devices.
Cons: Frequent bugs can be an issue for this app.
18. Google Play Books – Ebooks, Audiobooks, and Comics
---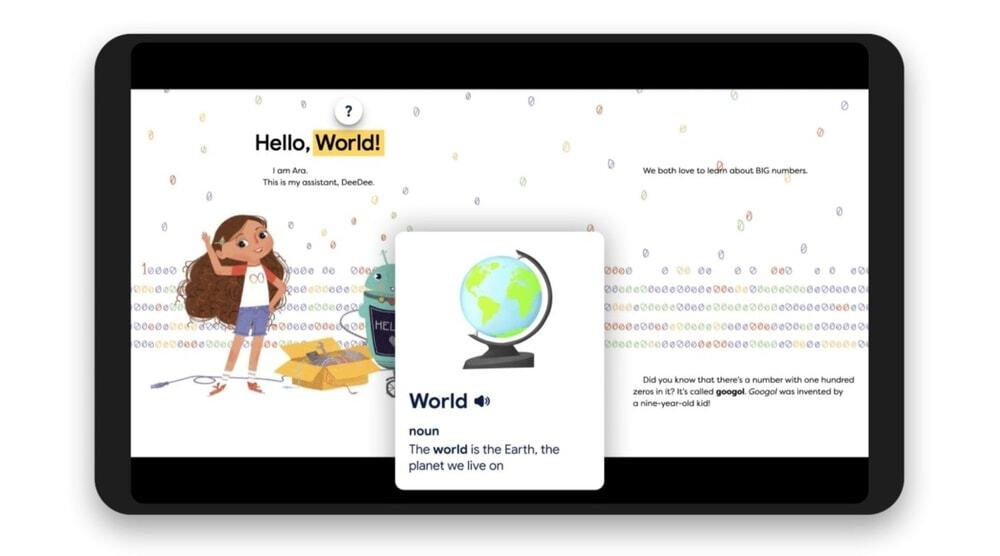 If you are a bookworm person, I have the best suggestion for your Chromebook. Try Google PlayBook for the best collection of ebooks and audiobooks. You can choose your favorite books from millions of popular ebooks, comics, audiobooks, and textbooks in the huge collection of this app.
You will get all new books and audiobooks here as soon as they are released. At the same time, it comes with all reading facilities to provide you with a comfortable reading experience. Also, it is initially free to use, but you have to purchase most of the books to read.
Important Features
 Alongside lots of premium books, you will get tons of free books as well.

You can initially download your favorite free books and enjoy them later.
It lets you activate the reading or night mode while changing the brightness level.
You can get the pages in zoom view with the Bubble Zoom options.
This app eventually lets you get free previews of all premium books to decide on the book.
Pros: This app lets you buy ebooks directly from Google Play. Additionally, this app is updated regularly and store new books as well.
Cons: Some users missed some purchased books all of a sudden.
19. Adobe Lightroom – Photo Editor & Pro Camera
---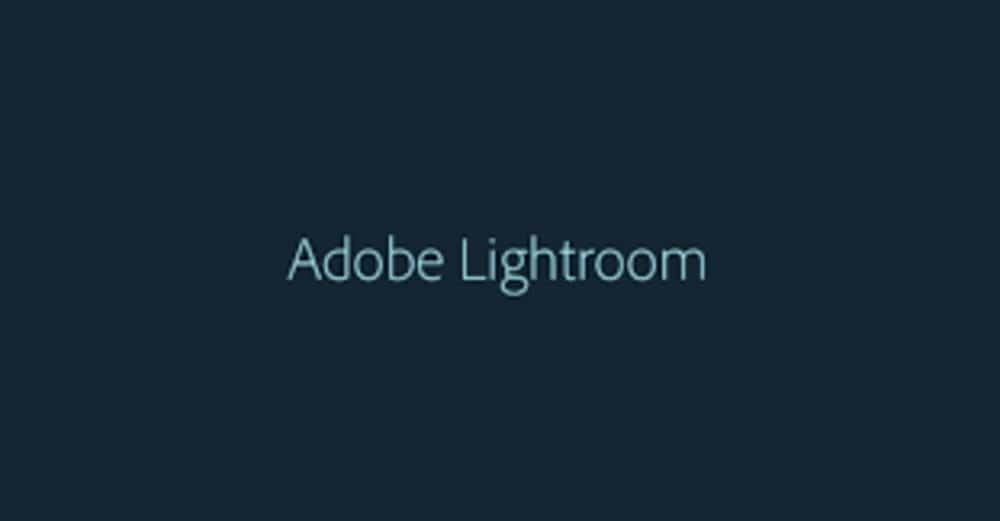 Photos can become much more elegant with a good-quality editing touch. Adobe Lightroom, the most popular Photo Editor & Pro Camera, can be a great choice for that purpose. This powerful photo editor comes with the reliability of Adobe Inc. and offers lots of editing tools.
You can initially edit and beautify any photo on your Chromebook without any limitation. Lightroom gives your photos an appropriate and effective touch, so the editing looks much more realistic and vibrant.
Important Features
You can eventually compare different versions of the photo without losing the original one.

It can organize your photos based on the objects or people in them. So, you can give a quick search and find all the relevant photos at once.

It initially has almost all the tools needed for giving pro-level editing to your photos.

Provides simple and interactive tutorials so you can edit photos to their potential.

The built-in PRO-LEVEL CAMERA extracts the best performance from your device's camera.

You can indeed share your whole editing process in the Discover section so other users can see your editing process.
Pros: User–friendly UI lets you edit much more comfortably and effortlessly. Moreover, the edits sync seamlessly, and no editing steps get lost.
20. TickTick: ToDo List Planner, Reminder & Calendar
---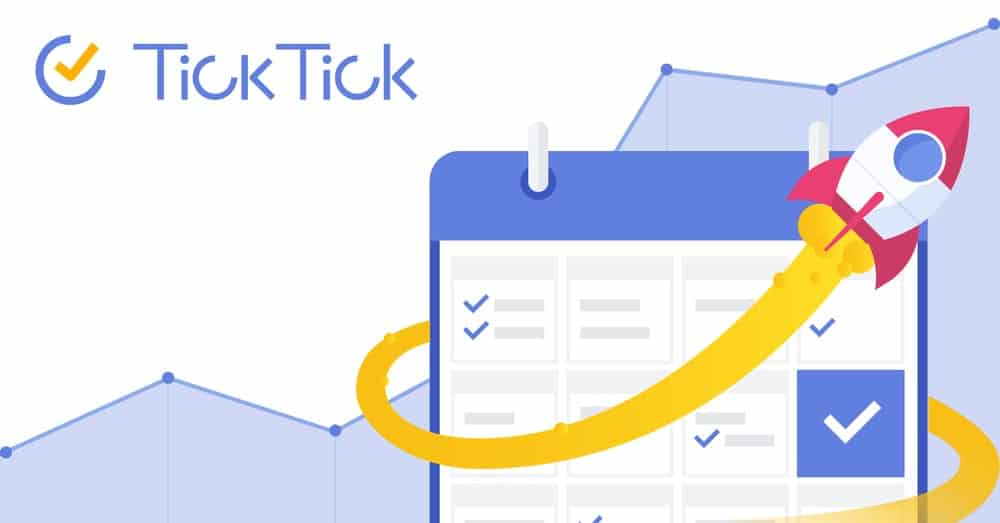 In this modern world, life is getting busier. And we often face a lack of organization in our day-to-day life and forget many important things and tasks. TickTick is a ToDo List Planner, Reminder & Calendar that is a reliable and suitable solution to boost your lifestyle by organizing daily tasks.
It will perfectly manage all of your tasks and reminders so you can easily see or edit them. With this app, your life is going to be more hassle-free as it helps you manage all your tasks in the discipline.
Important Features
Adding a task, modifying it, and then delete it, all these modifications are effortless in this app.

This important productivity app initially offers an instant task to-do list for sudden writing.

The built-it Habit Tracker lets you set goals for doing some good-habit tasks like exercise, meditation, and more.

It shows a detailed and decent schedule overview on the build-in task calendar.

It indeed offers several handy widgets and gives you easier access to all of your tasks and notes.

This app comes with attractive graphics and includes lots of magnificent themes.
Pros: You can sync your tasks across other devices and share planners with up to 29 members. In addition, it features the Pomodoro Timer, which can help you stay more focused on your work.
Cons: There are complaints about widgets not working correctly.
Our Recommendations
---
No doubt that you have found apps of different criteria, and almost all these apps are essential for your device. Here, all the apps come for free, and you can comfortably use them on your Chromebook for a better experience.
As all these apps are developed for different functions, I think most of them are essential. For example, think about the apps for security, password managing, file exploring, note-taking, podcasts, video editing, movie watching, and others.
You must need all these on your device. So, specifying a few apps to narrow down the Recommendation list is worthless for today. Instead, just check out the apps' details and install all your must-have Chromebook apps.
Finally, Insights
---
Hopefully, you have understood the reason why I have recommended all these best apps for Chromebook for once. Still, there can be some apps that you don't necessarily need. So you can skip them for sure. And if you have other best Chrome OS apps that didn't list here, please inform us of our acknowledgment. And you can share this content with your friends if you have a Chromebook but don't use it efficiently because of not having the top Chromebook apps. Thank you in advance.