One of the most used functions of a smart device is the Game. And we people cannot think of using our smart devices without playing our favorite games. Google and Android brought the biggest revolution in mobile gaming devices with millions of games. Competing with Android, iOS is offering tons of games for users. But what is the best of all of the games? The answer to the questions will vary from person to person. So, we cannot just summarize it from our own perspective. But we can reach a conclusion if we look for the most popular iPhone games of all time. So, today, we are going to cover that part indeed.
Most Popular iPhone Games You Must not Miss
---
The highest number of downloads and best user reviews are the issues that make a game popular. But there are some games having both of them but still nothing but trash. We are not talking about that trash today. Instead, we will show you the list of the 10 most popular iPhone games that we tried personally and lost our mind in them. However, as they are the most popular ones, you must be familiar with most of them. Still, you can try them to boost your gaming experience for sure.
1. Clash of Clans
---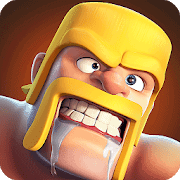 Cash of Clans does not need any introductions to the gaming community. Certainly, It is regarded as the most popular game for iOS/iPhone. This game is based on action and strategy gameplay. Players will be able to build their town and fortify the defenses to stand against the enemy raids. Additionally, there are daily and weekly events that generate many useful rewards and game points. Moreover, there are options to build or join the clan. So, get ready and thrive in the clan wars with your friends and clanmates.
Important Features
It comes with a huge community of gamers from all over the world.

Players can watch live battles of other clan members.

It includes two different bases for each player. The buildings of the bases are upgradeable with defensive features.

The graphics and sound effects are highly encouraging.

It provides opportunities for PVP battles, friendly battles among the clan members, and random live combats at any time.

The game features Epic heroes who are upgradeable. Furthermore, players can change the skins and outlook of the heroes.
Pros: This game offers both multiplayer and solo gaming environments that are ever-evolving. It supports all the game center facilities with leaderboards and achievements access.
2. Candy Crush Saga
---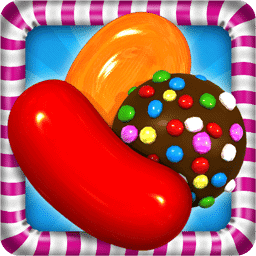 There are some games that make people excited regardless of their age. For instance, you, your kids, your parents, in fact, your grandparents will love to play these games. Candy Crush Saga is the most popular iPhone game among all the games of this type. If I am not mistaken, most of you have already tried this game at least once in your life. This exciting candy matching game can be a great medium to release your exhaustion. Even in your free time, you can try this game. But careful, you can get addicted very soon to it.
Important Features
The number of levels is nearly to be infinitive. You cannot complete the full session so easily.

The more levels you will complete, the harder the game will be.

There are different types of candies, and you have to connect three in a row to disappear them.

When you connect 4 or 5 similar candies in a row, you will get bombs or splashes that will vanish more candies at once.

There is a leaderboard that shows the highest scorers, and you can find your place on the list too.

It provides 3 hints, and you will get a particular time period to complete a level.
Pros: A time limit system is added to restrict kids from playing it all day long.
Cons: Some adult players who have a lot of time to spend get annoyed by the time limitation system.
3. Asphalt 8 – Drift Racing Game
---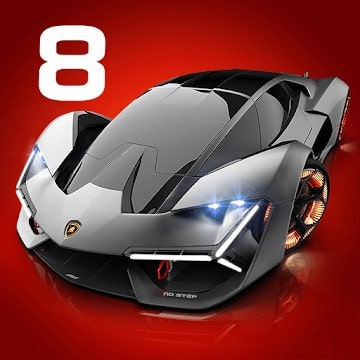 Let's get ready with the wheels. This game on our list is titled Asphalt 8, Drift Racing Game. With the 60-FPS graphics feature, you can take part in the limited time events. Consequently, you will win exciting rewards when you show really good racing talent there. Again, if you can win any badge in Gauntlet mode, you will be able to buy various items in the shop. There are several festivals and themed tracks that complement the festival. You will have a discord account that will save your progression and sync up.
Important Features
Over 280 speedy official cars, including Lamborghini, Audy, Mercedes, Bugatti, and others, are available too.

You can enjoy racing on more than 50 racing tracks.

Multiplayer mode lets you play with 12 players at the same time.

Up to 400 career events will help you to prove your skill.

There are 6 different game modes to enjoy.
Pros: Here, you will get 2,300 decals to beat your rivals. Additionally, 1,500 challenges will be given to check if you are a master player or not.
Cons: To buy new cars, you will need a large sum of money.
4. Clash Royale
---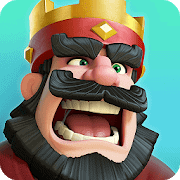 Supercell brings a few games for both iOS and Android devices, and most of them got unbelievable popularity overnight. Clash Royale is the second popular game after Clash of Clan. In fact, this game is related to some of the features of Clash of Clan. In this game, you can collect cards featuring different troops from Clash of Clan. And this game is starring a lot of Royals. With them, you can build your Arena and make your empire. And you have to knock kings and princesses from other kingdoms and start the war.
Important Features
In the multiplayer modes, both 1v1 and 2v2 battle programs are available.

You can earn a lot of chests and get surprising rewards.

You can construct and upgrade your battle deck continuously so that you can defeat your enemies anyway.

It lets you earn the epic crown quest by destroying the opponents and snatching their crown.

You can share cards from one clan to another and get help from other players.

You will find lots of videos of the best battles and duals to learn new tactics every day.
Pros: You can make a clan with your friends. Additionally, you can challenge your clanmate to show your war skills.
Cons: Some users don't like the war strategy system of this game.
5. Fun Race 3D
---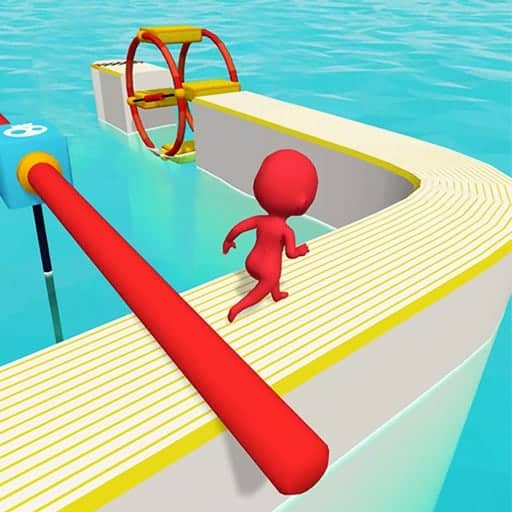 You can also try Fun Race 3D if you want to try a game for your leisure. It is one of the most popular iPhone games that wins the hearts of millions of users within a very short time. The strategy of this game is straightforward, and you have to run over a narrow road over the sea. Different types of obstacles will appear to block your way and to throw you into the ocean. So, you have to jump, swipe, and pause running to avoid those obstacles. This game is exhilarating, and you can try it even without an internet connection.
Important Features
This game is very tiny in size. Indeed it won't take much space and make your device slower.

There are different funny characters with different colorful outfits.

Obstacles of different patterns will appear, and you have to overcome them all.

You can only win the match if you have a good time and instant controlling ability.

There are different levels, and you can play with the hard mode or the easier one.
Pros: It may seem very easy, but it is not at all. In fact, the challenging gameplay will make you addicted.
Cons: Because of its difficult obstacles and similar levels, some users don't like to play it for a long time.
6. Subway Surfers
---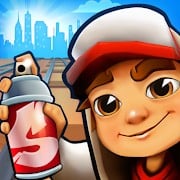 Meet, Subway Surfers is one of the best running games for all ages. A simple interface of this game will give you easy access, and you can give a world tour with your preferred skateboard. All you need to do is run from the grumpy Inspector and his dog. At the same time, you have to collect all the coins.
Therefore, if you stumble with some obstacle and are caught by the police, then you are out for that time of the game. Besides, you have to play again to reach that part of the game though the trophies and credit will remain the same.
Important Features
You will get the opportunity of retina resolution as this app comes with an HD optimized graphics.

The sound quality of this game will blow your mind. In fact, it will take you to the real surfing world.

This game includes Hoverboard surfing, and as it happens, you will be superfast and pro while running the game.

Two amazing characters will win the game for you by running over the train, barrier, pole, etc.

You can throw challenges to your friends through a leading board and help them with your skill.

Through online, you can team up with the surfers you know all over the world.
Pros: In the entire gameplay, you can collect snowflakes to unlock new levels full of festive characters, cool boards, etc.
7. Grand Theft Auto: San Andreas
---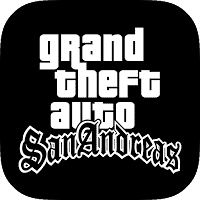 Let's talk about Grand Theft Auto: San Andreas, one of the most popular games for iPad and iPhone. It runs smoothly on the iPad too. As a whole, it provides the same quality and experience that you can play on computers or consoles. This version of San Andreas is remastered and optimized for mobile devices.
The player will play the role of Carl Johnson in the settings of the early 90s. It provides a huge map containing 3 main cities. Moreover, this game supports most of the compatible game controllers.
Important Features
It offers over 70 hours of exciting, action-packed gameplay.

This game features HD graphics and realistic sound effects, which are also optimized for the iOS platform.

The in-game environments are very detailed and also include cloud-based game-saving facilities.

It supports dual analog stick controls for superior camera views and enhanced in-game movements.

Players will be able to enjoy the complete story of the game without any compromises.
Pros: This game offers a huge open-world setting to explore. Players can indeed play as they wish without any restrictions and gameplay limitations.
Cons: Some users found controlling issues while using touch controls.
8. PUBG MOBILE – METRO ROYALE
---
Tencent Mobile International Limited gives you the best possible multiplayer game for iPhone. It is known as PUBG Mobile, and indeed, it is always updating with new content. This game is an ever-growing universe of action and mayhem. It runs smoothly on the iPad too.
Furthermore, the touch responsiveness of the game controls is beyond comparison. Additionally, players can use compatible game controllers to play the game in comfort. So, get ready to join the fight of survival with your team or be a one-man army.
Important Features
It offers a lot of game modes, such as 100 players classic mode, solo mode, 4 players team mode, random team mode, etc.

The in-game graphics and sound effects are breathtaking, which is certainly improving on a daily basis.

Players can equip new weapons and gears and use them in battles whenever they like.

It offers numerous vehicles that players can use to move around the huge terrains.

Players can communicate among themselves in real-time and also includes a voice chat function.
Pros: It offers one of the most versatile open-world multiplayer platforms. Additionally, it is free to play with in-game purchase options, which is by far a subjective matter.
9. The Sims™ Mobile
---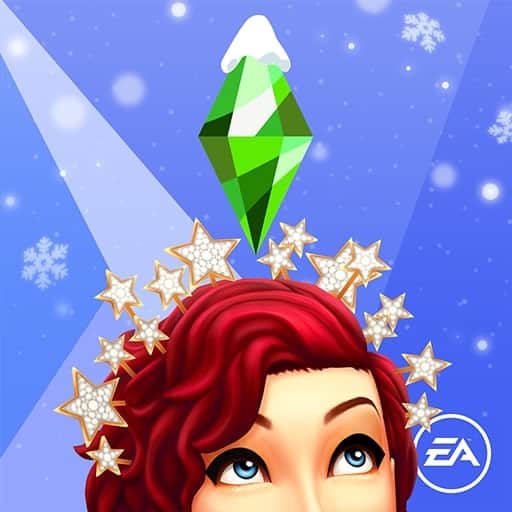 If you ask me about the most popular girls' game for iPhone, I won't think twice before pronouncing The Sims. Electronic Art brings this amazing simulation game to town, and very soon, it became popular overnight. Well, this game is all out creating and customizing your sims.
You can provide them with beautiful personalities and build their worlds with more details and uniqueness. There are many things to build and so, if you have a keen interest in interior and exterior designing, certainly it will be the best option for you.
Important Features
You can create a lot of sims and make beautiful stories of their lives.

This game lets you select a career, relationship, outfit, hobbies, etc., for the sims.

A lot of unbuilt buildings will be there. Make sure that you'll construct and design them perfectly.

In the house, you have to place the furniture and other home appliances in their appropriate places.

The graphics are good enough to mesmerize you alongside the mood-boosting sound experience.
Pros: It's a multiplayer game, and here, you can host a party. Additionally, you can invite other players to your party.
Cons: Levels are similar, and so, some users get bored so soon.
10. Hay Day
---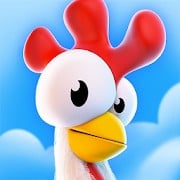 And the last recommendation is Hay Day. Don't even hear about it? Well, I won't believe it if you say so. It is one of the most popular iPhone farming simulation games both boys and girls are crazy about. You will have a whole farming village here. There, you will get pets, cattle, farms, and so many facts.
Moreover, you can grow crops, make bakery items, sell them in the market. There are so many tasks and missions you have to compete in this game indeed. You can enjoy this game both on your iPhone and iPad. Well, let's see what's more it will offer.
Important Features
You can customize your farm and build houses, factories, churches, shops, etc.

Make more crops so that you can trade them with your neighbor.

Some customers will make orders, and you have to fulfill them within the given period.

You can customize your dock and catch fish in the river.

A vast area in the village is free for you to explore.

This game is well-known for its cinematic environment, eye-catching graphics, and realistically sound experience.
Pros: It is a multiplayer game where you can pay a visit to other players' villages.
Cons: Some of the items take too long to be active, and some players don't like that.
Our Recommendation
---
No doubt that recommending a particular game is indeed impossible for today's content. You see, it is about the most popular games for iOS. It's not about a specific genre that you get puzzled about which one to try and which one to avoid. So, a narrow list of recommendations was essential for you in that case. But today's topic is not like that.
10 games are taken from 10 different genres. If you see the description, you will learn which one is from which genre. And then you can choose the best one for you. As we have no idea about your preference in the gaming genre, we cannot narrow down the recommendation list for today.
Finally, Insights
---
So, you have met the most popular iPhone games of all time. I am sure that you have already tried most of them. So, you can tell which is your favorite one instantly. So, share the name with us. Also, suggest more iPhone games that you think should have a place on the list.
We are eagerly waiting for your recommendation. And always stay with us to learn about thousands of best apps and games from different genres and categories. Thank you for your endless support.