Obviously, if you search for free games on Google Playstore, you will be lost in the sea of games. A big part of them is indie games. You don't want to get into hassles and waste your valuable time searching for the best indie games for Android. Here, we will introduce you to see the best ones you can try, and some might make you nostalgic. As indie games are from independent developers, you will find different and creative gameplay experience. These are hidden gems that you are looking for, and we will try to suggest the worthy ones deserving of your daily Android devices.
Best Indie Games for Android
---
To be true, it was truly difficult to find out the best indie games. As you know, indies games don't come from established developers; most of them just disappointed us. But luckily, we got some that are really worth your time. We have checked their graphics, gameplay, control, tactics, and story twice to ensure their excellence. The following details will help you select a particular one or two to try. But one thing I can ensure that none of these games will appear before you like trash.
1. OPUS: Rocket of Whispers
---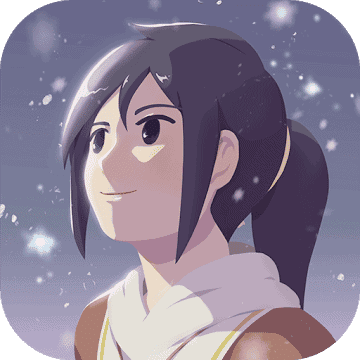 Have you ever imagined what it would be like to set foot on the stars? OPUS is about Rocket of Whispers and will tell you about it. A witch and a man are the last two individuals alive to survive a disaster. You will play as one of them, and your task is all about returning to the homeland.
You have to help each other to make it to the last in this land full of mystery. However, OPUS is a series of different indie games for Android. And so far, it is the most popular season of this series.
Important Features
You can explore the thriller ambiance and twist of the narration here.

Before the launch of the rocket, you need to collect craft tools and also to build your own rocket.

Clues will be given for finding out more than 100 rocket materials.

There are over 30 soundtracks composed that enhance the plot of the story.

The history of artifacts and antiques of that snowy land is free to discover in this game.
2. Alto's Adventure
---
Join the journey of Alto's Adventure with Alto and his friends in this exciting Indie game brought by Noodlecake Studio. The mountain village, alpine hills, historical woodlands are the places to roam around. You have to save the llamas throughout your journey. To add more speed and points, you need to create several combos in a row. Also, you can get the wingsuit for a whole new dimension of gameplay from Izel's workshop.
Important Features
You need to survive in blizzards, fog, thunderstorms and enjoy shooting stars and rainbows.

The game operates in one button trick system, which you have to practice a lot to master.

More than 180 rough and tough goals to upgrade your skill in this game.

There are 6 special snowboards with authentic abilities for each.

Longer distances hit higher scores for competing with friends and other players.
3. The Bonfire: Forsaken Lands
---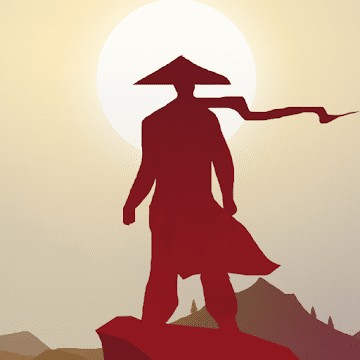 Among the region of an abandoned place, it all starts in The Bonfire: Forsaken Lands. In this Indie game for Android, you have to get the wood processed by the workers. As you go further into the journey, you will get upgraded crafting and building equipment.
You will be able to see the bonfire from far away. Make sure that you make the right decision for hiring people. Otherwise, you won't be able to build a large community. Follow the mentioned details to get a clear idea about this game.
Important Features
Cruel weather conditions and vicious monsters will be there to fight with.

You have to prepare your own arrangement and manage the whole situation using survival materials.

A lot of hidden mysteries have to be solved in this forsaken land.

Guards will take care of the border and save the people when appointed by you.

If you employ the farmers, they'll produce food for the villagers.
4. MIRIAM: The Escape
---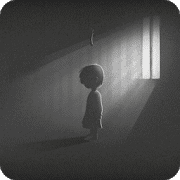 More than a daring voyage, MIRIAM, The Escape has puzzle and arcade-style mingle in it. It's a weird and evil dream of a little girl called Miriam, same as the game title. She is all alone through the journey here, but you can help her. There are only 3 possible endings, and you have to find them to finish this horrifying nightmare. A very spooky environment has added extra terror in this horror game. Still not impressed? Then you should have a glimpse of the following features.
Important Features
There are 24 bewitching stages, and you have to complete each of them.

To stay alive, you have to live in the dark and keep yourself safe from the light.

By solving the puzzles, you will find a key to get you a way out of the room.

Balls, stones, boxes, the liquid will be resisting your way, and you need to proceed further avoiding them.

The jump key and arrow key has one-touch controls in this game.
Download
5. Lucid Dream Adventure
---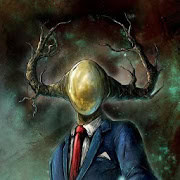 Based on an epic story of a girl, this Indie game for Android is brought to you by Dali games. Lucid Dream Adventure begins with Lucy, a little girl who is trying to save her ill mother. A flying elephant battles against the storm. To help that, you need to bring magic mushrooms. Get started on this world of fantasy and drift around places like apartments, cemeteries, beautifully designed forests, etc. The achievements will add more points.
Important Features
Puzzle quests with strange riddles will be there for you to figure out.

Interesting characters will appear like despicable dream analysts, weird crows, monkeys of the magic, friendly people, and more.

Chapters filled with escape rooms and mini-games are free to explore in this puzzle game.

Fascinating tunes will be changing in every new chapter.

There are a bunch of enchanting challenges to complete.
6. Typoman Mobile
---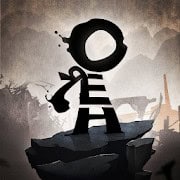 You can now access the world of Typoman Mobile games, where you are free to create your own destiny. Here you are gifted with the power of reshaping the story with your action. Be careful about the decisions you make here because they can bring luck, but wrong ones can guide you to destruction as well. You have to use your wit to make it through the vicious environment. As an indie game, this one has the ability to bite the popular games for its breathtaking twists in the story.
Important Features
Tricky and exciting puzzles, along with artistic typography, will be there for you to solve.

You can see the change of the world by adding new words or reforming them.

Enchanting stories will mesmerize you with its twists.

Authentic soundtracks are created for this game that matches the story.

A unique story-based game world is waiting for you.
Download
7. Machinarium Demo
---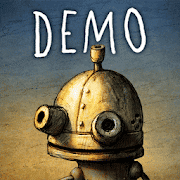 Let's check out the prestigious award-winning Indie games for Android, Machinarium Demo. The story is like a science fiction movie where the girlfriend of the robot Joseph gets kidnapped. You have to fight with the Black Cap Brotherhood gang to bring her back. Your thoughts will guide you in this futuristic fantasy world. Don't make the mistake of thinking it a silly and easy game. It will be very difficult to master this game. The tactics are very complicated too.
Important Features
When you complete goals and challenges, they will be counted as achievements.

If you score higher than others, you will get the top position in the leaderboard.

Your journey through the game will be saved so that every time you log into a new device, you don't have to play from the start again.

The pleasant soundtrack of this game can be adjusted with volume buttons.

This strategic game has fun animation and intuitive graphics.
8. Noirmony
---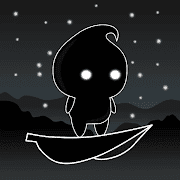 Coisorama is introducing you to Noirmony, a gothic style Indie game for your Android device. In this game, you can explore with the cute little characters whom you can pick by spending collected crystals. Just be careful about the thorns that you must avoid. Otherwise, you have to end up losing your life here. You don't need an internet connection to play this offline game. Besides, it is quite tiny in size and won't eat too much space on your phone.
Important Features
There are more than 20 characters with individual abilities that can be unlocked.

You will get an extra life after finding the little butterfly.

When you get the dandelion, it brings you an additional score.

Daily rewards and achievements help you make it to the leaderboards.

The fantastic creatures want to ascend higher leaves, so you need to help them to hop.

If you manage to get an internet connection, you will get extra facilities and levels to unlock.
9. The Silent Age
---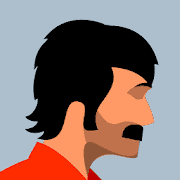 The story of The Silent Age is a blend of dystopian future and past ages where there is no other man alive except Joe. It is an extraordinary game with mesmerizing visual effects brought into town by the House of Fire. After the devastation, the rest of the story continues with Joe. All you are going to have is the weapons to carry on here on this adventure quest. Are you ready to start your days of survival?
Important Features
This game is available in both single and multiplayer mode on Android devices.

You have to save humans by surviving alone, and thus you can get some real-life surviving ideas.

The mysterious music of this game involves your full attention in the story.

A bunch of witty puzzles is here to solve for progressing in the story.

The interface and graphics are made based on the 70's environment, and it is not easy to dislike this theme.
10. Cat Bird
---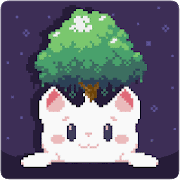 No matter what type of gamer you are, you will definitely love this Indie game for your Android device, Cat Bird. The main character of this game is the fusion of a cat and a bird. Seems interesting, right? It will crawl as well as fly according to your instruction. You have to avoid the obstacles to be alive. The game will need network access to operate. And it needs a bit more space on your phone to be installed. Let's see why you shouldn't miss it.
Important Features
This game has over 40 thrilling levels you will love to play.

It can be played with friends as well as other people for tough competitions.

Time Trial mode is where you check out your own skills and practice for betterment.

You are going to challenge and battle against 4 unpredictable and threatening bosses.

ReplayKit allows you to present the best abilities you have.
11. Father and Son
---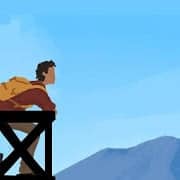 Let's jump into the endless travel with Father and Son game. It is a unique indie game that contains a fantastic story behind it. The story begins with a mystery where the son doesn't know about his father's historical past. In any way, his father has become a universal and ageless tale.
Some of the secrets are hidden in the museum, and as this son, you have to reach there to find them. Here, you have to visit ancient Egypt and investigate all the given sources in the Archaeological Museum in Naples. So, are you ready to begin?
Important Features
It is a story-based game with a setting in many historical places, and you'll feel like a traveler.

The fascinating scenario and the theme can attract anyone easily.

A piece of aesthetic background music has been provided in this game, which gives you a feel like a real experience.

All the events here will make the pasts feel like the present. And you will enjoy the thrilling investigating part of this game for sure.

It comes with a compilation timeline. It will give you about 50 to 60 minutes to explore and unlock the treasure of the mission.
12. Désiré
---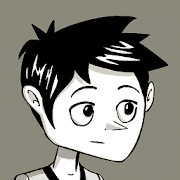 Let's try a poetic adventure game, Désiré. It is mainly launched by Sylvain Seccia Adventure, and this game is full of series chapters. Here, some of the chapters come with breathtaking storyline and scenarios. However, the game is named after a blind boy, and he will introduce you to his world of black and white.
Here, you will meet different characters and also learn about them. The unique story of this game will make you feel the real struggle of the colorblind blind people. Let's take a look at the features to know more details about this game.
Important features
This game is composed of 4 different chapters that come with different storylines.

It lets you meet over 50 different characters and learn about their lives in a short time.

This emotional indie game is developed with a tragic story. Sometimes, it criticizes the modern world and mechanical life.

The animation and the graphics will make you addicted to playing this game.

This game supports a few languages, and language is the biggest part of this whole game.
13. OPUS: The Day We Found Earth
---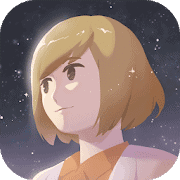 Let me introduce you to another exceptional indie game for your Android devices, OPUS, that is all about The Day We Find Earth. Here, an amazing story behind this game will make you more interested in playing it. In this game, you have to lead the robot to find the earth and find the origin.
Dr. Lisa has created this tiny robot and fixes its aim to find the world. So, the only task for this little robot is to find the earth to save humankind. Here, you'll be able to reveal the secret of the spaceship as well as the galaxy. Want to check more details? You better check out the features below.
Important Features
It is a science-fictional adventurous game with an enormous story behind it.

Eye-catching graphics and animations come with a visual novel like an independent game.

There are 17 beautiful pieces of music that will be played behind the game to melt your heart.

You can freely explore the galaxy, milky ways, and the planets before discovering the earth.

The more you'll play the game, the more it'll be tougher to unlock the next part.

This game lets you be a proud scientist of NASA and use their telescopes and other machinery.
14. Terraria
---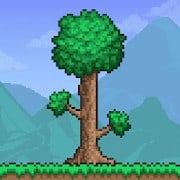 You can also try Terraria. 505 Games Srl has brought this mystical indie game in town for free. Here, you can join the Terrarian community and explore the world of Terraria. The whole game is all about a battle journey. You have to survive with the groups and explore the world. You also have to dig a lot to find a new path and create your city. The game tactics are interesting, but it is not easy to be an expert in this game.
Important Features
This game provides tons of challenging levels that you can enjoy with the remappable buttons.

You can try this game on your PC with a controller to enjoy from its core level.

This game offers tricky and smooth gameplay. You have to play it smartly; otherwise, you will vanish with your group.

It is available with multiple player mode; you can team up with your mates and play with about 7 of your friends at a time.

Tons of enemies here against you; you have to survive both underground and land.
15. Minecraft
---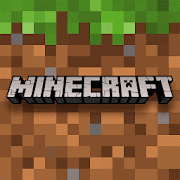 Let's meet another adventurous game where you will enjoy independence in a better way. Well, it is Minecraft. Here, you can make anything and explore your worlds as you wish. In this exciting indie game for your Android device, you have to face something against you.
You have to collect all the armors and weapons to survive. Don't make the mistake of thinking of this game as an easier one. There will be tons of challenges and tasks that will be different to complete. The following features will clear the rest of the functions to you.
Important Features
Here, you can summon different creatures like a mob and use them to build new buildings.

This game lets you change the time of day and night anytime you want. Day and night time contain different features too.

HD quality graphics have been provided in this game, and the controls are very sleek.

This game is available with a multiple player system. You can team up with your 10 friends at a time.

You can exchange items with your friends and use a real-time chat option to have a conversation with them.
16. LIMBO
---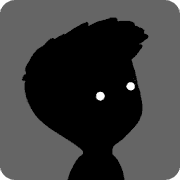 You can also try LIMBO. This game will take you into the world of darkness. This thrilling puzzle game lets you weirdly enjoy the dark world. A deep and heart touching story is there behind the game. Here, a boy doesn't know about her sister's fate, and suddenly, he will enter the world of Limbo. Now, you have to help him come back to his life while exploring the world of Limbo. This game will be quite spooky, but your tricks and intelligence will show you the right path.
Important Features
This game contains tons of ticklish levels; if you can reach the last, you'll win.

The eye-catching black theme of this entire game can take anyone's attraction easily.

You'll have to solve puzzles here; if you are a puzzle master, this game is waiting for you.

This game is designed with a smooth and integrated touch control to provide you with a great gaming experience.

This game contains a story behind it; if you can catch it, you can master it.
17. Freeze!
---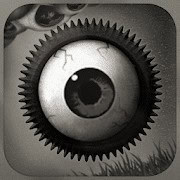 Can you help the hero from escaping? He is locked here into a dark spooky world and needs your help. It is all about Freeze, another mood-boosting indie game for Android you shouldn't miss. The rules say the fast you can solve the puzzle, the faster the hero will be released. This game offers tons of challenging levels. First, everything will seem more comfortable, but the more you'll play, the more the game will take you deeper.
Important Features
This game offers 25 challenging and thrilling levels where you have to solve the mystery.

These exciting games come with a sinister soundtrack to increase your thrilling experience.

It offers very smooth control over the game, and here, you have to move faster to do your best.

It's not all about just one freezing world, but you can find another frozen world just after exploring the first one.

You can check the Leaderboard and achievement lists here to track your improvement.
18. Deep Town: Mining Factory
---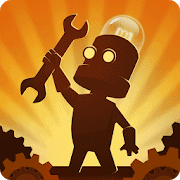 If you are interested in digging and finding hidden treasures, then Deep Town Mining Factory will be the best choice for you. You have to dig in deeper and build your mining station while finding out the hidden mystery. Besides, this is an industry based game where you can craft, explore, and transform the world into a new one. Here, you have to maximize your production level as well as your profit too. Let's see the unique features of this game.
Important Features
The more you'll dig, the more you can explore new areas and many things from the underground.

You'll get gifts daily and also increasing your work will raise your income too.

It also provides 15 types of resources; by selling your items, you can earn the highest.

You can create your own team in this multiplayer game and also join others to cooperate.

This game will also let you check the leaderboard. Master the game; you can be on top too.
19. Parallyzed
---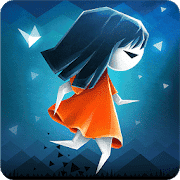 Do you want to try an atmospheric adventure game? Then try Parallyzed by Brain Vault. Here, one sister can read another's mind. And you reach them to help them both. The story behind the game is quite emotional and cinematic. Two sisters in this game have different abilities, and one will harm another because of jealousy. You have to play two sister's roles and help them pass the journey. However, here are some exciting features of this game that will give a clear idea anyway.
Important Features
This game contains tons of mysterious levels that come with individual features.

It is a thoughtful, provocative game that will increase your thinking ability.

You have to unlock the mystery of the two sister's journey and move ahead.

This game also offers easy in-game controls and smooth gameplay all over it.

You'll get your achievements here as fast as you can cross the dark ways.

You have to run over some spooky Islands full of obstacles that basically want to stop these two sisters.
20. Vertical Adventure: Jump, Die, Retry
---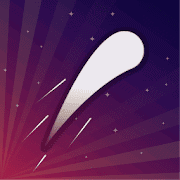 Let's meet the final recommendation for today. It is a tiny adventurous indie game for Android, Vertical Adventure, where you have to Jump, Die, and Retry. This game is full of exciting functions and challenging levels though you have to face some in-app advertisements. You have to reach your targeted level and avoid all the enemies.
The road will be full of obstacles, and it won't be very easy to tackle them. Besides, this arcade game lets you enjoy the old day's arcade-style functions. Let's see what's more it will offer.
Important Features
The whole game is divided into 60 levels with 3 unique chapters.

You will be given a particular time to complete the task of a level. So, you should have a better time sense.

Each level of this game has a variety of colorful environments with outstanding visual effects.

Dozens of monsters will appear as your enemies, and you have to be skilled enough to avoid them.

You'll be able to customize your skin to make avatars. There are 5 beautiful skins that you have to unlock.
Final Thought
---
Did you find any game that you have tried before? If yes, I am pretty sure that you know how exciting that will be. However, if you are new to trying this genre, you might get confused because all these 20 games are quite compatible. Don't worry. I'll not go back before recommending you a few.
If you prefer breathtaking twists and exciting stories, you should try OPUS, Miriam, and The Bonfire. OPUS has variants of seasons, but the Rocket of Whispers is the best one among all of them. You can try Paralyzed and Freeze if you want to try an indie game for Android with horror twists. Hopefully, you have to get it easier to select a game and install.
Here, I have come to an end for today. If you have tried any of these games, please share your experience with us. Also, stay connected with alike and your opinion. Also, inform me if you know some better indie games that I have mistakenly not listed here. Thank you in advance.