Whether it is your business or other teamwork, handling different projects is a prevalent task. But often, things become more difficult as you cannot track the projects efficiently. We often need to open our PC to check the project details. But many times, we are not at home or unable to use the PC. However, once you have your smartphone, whether Android or iPhone, you can quickly check all your projects. For that, you have to use the best project management apps for Android and iPhone.
Best Project Management Apps to Make Task Easier
---
No doubt that there are hundreds of project management tools out there. But we cannot assure you that all of them will provide you with the best features. In fact, we were disappointed very often when checking the apps to cover a list of the best apps in this category.
Still being a paid app, some of them even provide inferior service. But thanks to the masterpiece makers, we got some gems as well. And here, we listed them with all their basic details to help you find the best app for your next project.
1. Basecamp 3
---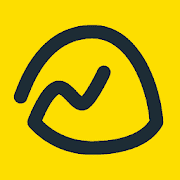 Let's start with a popular project management tool, Basecamp 3. With the powerful business-organizing ability of Basecamp 3, you can run any business project hassle-free than ever. It is a web-based business collaboration and project management tool that is functional for any business platform.
Basecamp has been famous since 2004, and it is more flexible and user-friendly now. It is also accessible from desktop devices, making it convenient for all your team members or employees.
Important Features
It initially features an in-build chat board that allows you to communicate with your team securely.

You can share important documents and files through it. Apparently, it also supports Google Drive, Dropbox, Box, and OneDrive sharing.

The admins and permitted team members can add to-do lists, new tasks, or schedule works on this app.

You will get notifications when anyone posts, send messages or share files with you. It also lets you enable or disable the notification.

Since it is an online-based platform, you won't have to worry about ongoing projects if anything happens to your device.

The project manager lets you search for anything, which eventually makes app-navigating effortless.
Pros: The admins can add unlimited numbers of team members or on a project. Besides, its chat system support emoji and file attachments like any messaging apps.
Cons: It requires an internet connection to use all its features.
2. Trello
---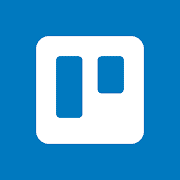 Trello will be an excellent assist for organizing your business platform more conveniently. Especially for big organizations, it can significantly increase the productivity of the project works. With it, you can manage numerous projects simultaneously and also monitor their progress.
Trello is also accessible from desktop browsers that make it more convenient for all members. Moreover, its decent and clean interface makes it more comfortable to use for both admins and members.
Important Features
This fabulous app features checklists with a progress meter. Apparently, it is a great way to monitor overall progress.

It indeed allows you to invite and collaborate with any number of group members, employees, or colleagues.

You can also use Trello in ten different languages. Eventually, using the native language can help the team members understand tasks more clearly.

This app allows you to organize tasks with tags, labels, and categories. It is also compatible with relatively low spec smartphones.

Sharing and collaborating with team members is effortless through this app.

It has an in-built powerful reminder tool that reminds members about the deadline of any task.
Pros: It comes with an activity log that allows you to monitor previous doings without hassle. Besides, there is a voting feature in it which is helpful to get everyone's opinion on a topic clearly.
Cons: It doesn't have a private task or lists feature for users.
3. monday.com
---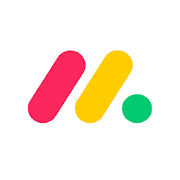 monday.com is, so far, one of the most potent but decent online project management apps you can find. With this app, you can manage complex projects and collaborate with members no matter wherever you are. Whether you run a big or small business organization, monday.com could be a proper helping hand for you.
Moreover, monday.com is designed while prioritizing the comforts of the members. The members even can choose their favorite board template from a massive collection. It also features an intuitive user interface that makes it a favorable app for everyone.
Important Features
The organizing and tasks features are entirely customizable on this app.

Collaborating and contacting others are hassle-free. Apparently, you can notify any member by mentioning them after "@."

This app lets you filter everything to display the information you want to see.

You can make various types of spreadsheets and charts with this app.

Its "Task Tracker" feature lets you see work progress at a glance.
Pros: You can also set custom notifications for individual projects. Additionally, sharing files on monday.com is an easy task.
Cons: You can face difficulties connecting with the internet on old Android or iOS version devices.
4. Wrike
---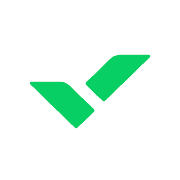 You can also try Wrike, a safe app for managing projects that gain the trust of over 20,000 big, small and medium organizations. Besides managing projects, you can plan future projects and collaborate with members through this app. Wrike will allow the admins to focus more on tactical and creative planning rather than just posting repetitive operations.
Moreover, this incredible app is available in ten different languages and will get more future updates. Apparently, using the native language as instructions give members easier understanding.
Important Features
With Wrike, sharing and storing files is faster and straightforward.

You can simply preview custom reports as tables and graphical charts.

It offers a "Task Schedule" feature. Meaning, admins can give scheduled tasks for every member.

There is a built-in automated timer. Apparently, it gives you an instant glance at the time spent on tasks.

It initially lets every user securely chat between themselves. Besides, the "Mention" feature is also available in it.

This app sends notifications to your device if anyone post, share or message you something.
Pros: The members can submit or requests through customized forms. Again, it offers a free version that allows five users max.
Cons: The price should be lower for small organizations.
5. nTask: Task Management for teams
---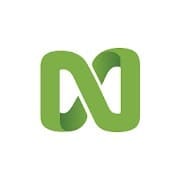 If you require personal assistance to manage your project, I must recommend you to use nTask. It is one of the most helpful project management apps that provide you with tons of benefits. You can simply keep track of all your projects and credentials using this handy app. Also, it will help you manage your daily activities and other business tasks as well. Besides, this app offers a minimalist interface that enables you to get relief from your workloads.
Important Features
This app lets you create teams for any of your projects and add people to the team.

You can simply collaborate with members of any team directly from this app.

Marking tasks and projects as necessary will help you find one instantly.

This app also lets you synchronize all the projects and other folders with your other devices.

You will also get a notification of all the deadlines for your projects.

There is an option for making several checklists where you can add all your to-dos.
Pros: This app lets you keep notes anytime and get reminders. Moreover, you can make several copies of any projects you need.
Cons: Renaming workspace is not possible in this app.
6. Jira Cloud by Atlassian
---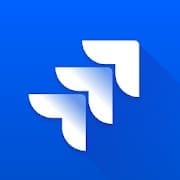 Jira Cloud by Atlassian is the most powerful tool for project work and software teams. Indeed, this app updates the work items smoothly, and you will know what's going around with real-time notifications. In addition, the web version will help you to customize templates, fields, and agile reports. Moreover, as the teams get into the work, you can indeed prepare those earlier and organize the sprint before the onset of the next one.
Important Features
You can manage the task and track bugs, requests, and much more.

The software allows you to attach screenshots and videos and compose the work with labels, epics, subtasks, etc.

You can chat and coordinate with other team members, and it shows real-time notification of the conversation too.

The application also shows the support queues, and you can respond to the customer's service issue.

You can adopt scrum or kanban to add or remove any agile features in settings.
Pros: There are unlimited projects and teams, and you can enjoy coordinating and organizing your work. Furthermore, you can learn new changes about work items, and it is allowed for different time zones.
Cons: The text editor is buggy sometimes.
7. Zoho Projects
---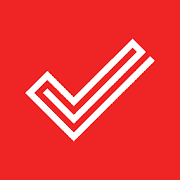 Let's meet Zoho Projects, a handy and convenient project management app especially suggested for those who need to get the assigned work done on time. Generally, this software makes collaboration with the team smooth, and you can even track the progress amid work.
In addition, you will get easy access to your task via the home screen, and it displays all the tasks and bugs in a line. Indeed, it will reduce your work on any project in the shortest time possible. Let's see what's more it will offer.
Important Features
While skimming the feed, the application shows the task, ongoing discussion and comment thread, etc.

You can simply upload files, create new tasks and post a forum from your device,

There will be a timesheet module, and you can keep a record of all your work hours there.

You will get all your project-related documents and the new versions of documents altogether.

There will be an option for a group chat, and you can invite people in it to have a group conversation.
Pros: A calendar will help you to manage every task and event. Moreover, you can update the project instantly in feeds.
8. Smartsheet: Teams & Projects
---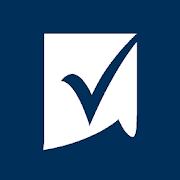 You can also try Smartsheet, a full-fledged app to manage your projects. This app empowers the team to automate workflows, manage projects, and so on. Likewise, you can collaborate with the members, increase productivity, and develop new solutions anytime, anywhere.
Moreover, it ensures the highest security, and you will get a real-time view of every project update. Also, it allows you to create no-code tools for your smooth business operations with renowned companies.
Important Features
You can access the project, sheets, workflows, and tasks anytime.

The software eventually lets you check all the edited documents and sheets that your team is working on.

You can add followers, checklists, assignees, due dates, files and check the project's progress.

It indeed allows you to attach different files from OneDrive, Dropbox, Google Drive, and so on.

Using card view, you can create Kanban boards and manage all the agile work.
Pros: You can share the spreadsheet to edit, add or view and even collaborate with others. Similarly, it lets you connect with apps like Microsoft teams, DocuSign, Jira, Gmail, and so on.
Cons: The app doesn't work offline.
9. Asana: Your work manager
---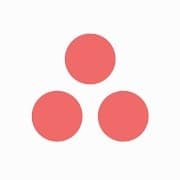 Once you plan to organize all your project work among the team members very smoothly, I must suggest Asana. This robust project app has a wide-ranging feature that lets you collaborate plans and tasks in a single tap. Moreover, you will get a Kanban board, calendar views, and you can even switch between the worklist easily. Likewise, you can attach files to the task to make it easier to find and see if all the projects are on track or off track.
Important Features
The application will notify you if any of your projects get completed or is overdue.

You can quickly transcribe voice memos to tasks.

The app indeed lets you convert photos of charts, diagrams to charts or whiteboards.

It will automatically clarify if any of your tasks are high, medium, or low in priority.

This software allows you to sync within the web and the app.
Pros: You can also work offline on your projects. Furthermore, You can drill down into the task to get detailed information.
Cons: You cannot filter to any specific work of yours.
10. Redbooth
---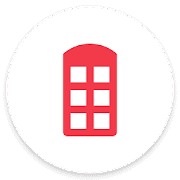 Let's meet the final recommendation for today, Redbooth. It is one of the most accessible project management apps that help keep your works organized and appropriately done. And you can manage an unlimited number of projects with your team members.
Likewise, it has come with collaborative workspaces, and you can combine files and tasks and reach the right level of functionality. Plus, you can view and organize your work and or update the project anytime, anywhere.
Important Features
The application will help you to see your favorite workspaces along with a task management list.

You will find every project and task automatically synced and saved.

Also, you can update your task after the work is completed and notify other members about it.

The interface is very user-friendly to create and assign new works.

You can simply set up an individual workspace for each project that you want to manage.
Pros: This app lets you customize the notification settings and notify you about important updates. Additionally, you can see the entire progress of your completed task, and it enables you to chat with other apps too.
Cons: You can not copy and paste any works with this app.
FAQ
---
Q: How can I track projects for free?
A: You can easily track projects for free using the best project management apps. There are a lot of free apps to manage and track your projects. And your smartphone either Android or iPhone, is enough to track the projects using the apps. Eventually, there are tons of free project apps, and you can share the project details with other team members and then track their progress.
Q: What are the best project management apps?
A: Basecamp 3, Trello, and nTask are the best projects management apps. All these apps are free to use, and you can use them on both Android and iOS devices. But project management tools are of different types.
So, you need to check twice that you are selecting the appropriate app for your purpose. However, for a business project, Basecamp 3 is the best app. If you are choosing an app for team projects, Trello must be the best one.
Also, nTask, Wrike, and Redbooth work the best to help manage different types of projects. Trello and nTask will also help you track the progress of the team members as well.
Besides, you can make group conversation and private messaging options in most apps. So, we will suggest checking the details of each app before you select the appropriate one for your task.
Q: What is the best project planning apps for iPhone?
A: Asana and Basecamp 3 are the best project planning apps, and both of them are available for iPhone and Android. Basically, project management apps and project planning apps are not the same. A project planning apps help you plan a project, and some of them also help you manage it as well, and Asana and Basecamp 3 help you do both simultaneously.
Q: Which app lets you manage multiple projects at the same time?
A: Trello and nTask let you manage multiple projects simultaneously, and you can also use Wrike and Jira Cloud by Atlassian to manage numerous projects. All these apps provide specific sectors for each task, and you will have options to make lots of project managing sectors at a time.
Q: Which app lets two or more admins track projects?
A: Trello lets two or more admins track projects. Generally, Trello provides access to different admins, and all of them can track the projects they need.
Finally, Insights
---
So, projects won't be a bothersome matter to you as you have the best management solutions. I also love to inform you once again that the content covers the best project management apps of different categories for Android and iOS devices.
So, you should check the details to confirm that the app you have selected is appropriate for your project. Hopefully, none of the apps will disappoint you anyway. So, here we take our leave, and don't forget to share this content with your friends and team members. Thank you.