Many times, we are confused about some products and webpages. The QR codes and barcodes work as their identity. And we need to check them to get assured about the authenticity and other info. Also, many advanced shops and restaurants want codes for coupons and discounts. To deal with a kind of QR codes and barcodes, you can get the easiest solution, and I mean QR code scanners for Android. If you manage to get a good app, you will get some useful features related to QR code scanning. And these kinds of apps can scan and read QR codes and Barcodes of any format.
Best QR Code Scanners for Android Device
---
You will get tons of QR code scanners out there. But all of them may not work perfectly and provide authentic information. So, we planned to check apps and make a list of the best QR scanners for Android.
However, we prioritize the fastest working ability, spotless interface, compatibility, and authenticity over other features. Unfortunately, most of the apps disappointed us with poor capability and interface. But only a few apps reached our expectations. And we listed them in a row to help you get an app to try.
1. QR & Barcode Scanner
---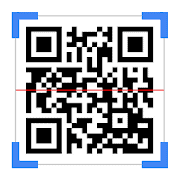 Let me introduce you to the fastest QR code reader in the beginning. QR & Barcode Scanner is the app I am talking about. This supportive app includes almost all the barcode and QR code formats available in the world. It is capable of fulfilling all your code scanning needs without downloading another app. Besides, this app uses the stock camera to scan or read the codes, and it works well on any kind of Android device, both smartphones and tablets.
Important Features
A built-in quick scanning system will take only a few seconds to scan a code.

This app can scan and provide details of codes containing text, URL, email, location, Wi-Fi, ISBN, product, contact, and calendar.

You don't need to use any button. Instead, you can just take a picture of the code and zoom it in for scanning.

You can scan codes in darkness using the flashlight of your camera.

This app can also scan coupon codes and help you get discounts.
Pros: Quick scanning process will help you scan the code of a product from the shop instantly. So, you can decide about it by checking its authenticity and other details.
Cons: It is rare, but some users got misleading information using this app.
2. Barcode Scanner
---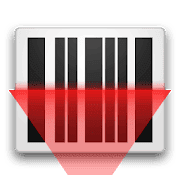 Zxing Team brought a versatile Barcode and QR code scanner for your Android device, and we simply call it Barcode Scanner. This app works on all types of Android phones and tablets. The app UI is very minimalistic and familiar, which allows a broad range of users to access it. You can also use it to scan the barcodes and QR codes containing URLs, contact info, and other details.
Important Features
Strong privacy will protect your data, and there is no way people can steal them using this app.

It uses the stock camera function to scan the barcode and QR code.

This app doesn't allow any commercials, and you can use it for free.

Perceivable tutorials and using direction will help you understand the process of using it precisely.

You can use barcode with Data Matrix using this app.

You can also share details and contacts with others directly from this app.
Pros: Fast barcode scanning is another feature of this app. Additionally, the barcode scanning process is quite simple here.
Cons: This app won't provide further updates anymore.
3. QR code reader & QR code Scanner
---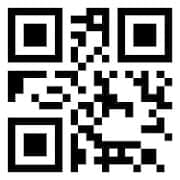 In the realm of QR code scanners for Android, we have got "QR code reader & QR code Scanner". This app will automatically recognize any QR code in a few seconds. It is very light in size and comes without any cost for any Android device. Also, you can copy QR codes to the clipboard and search for them in Google.
Important Features
The text codes will show you instant results when you scan them using this app.

You can scan URLs and open the browser to the site with a single tap on the button.

This app supports different QR code types, including Barcode, flash code, EQS, Quick Code, QRcode Data Matrix, etc.

It will easily connect with a Wi-Fi connection without entering any complicated character.

With this app, you can check out the previous history of your scanned QR codes.
Pros: You can share any QR codes with your friends and relatives. Furthermore, you can save it to your gallery.
4. QR & Barcode Reader
---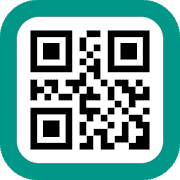 As the name says, QR & Barcode Reader will scan or detect codes directly using your phone camera. In the popular online services, you will receive additional information from the codes. Moreover, you can read Vcards and find the product details, including the price. Also, you can manage the history, save the codes and export them as well. A user-friendly interface and beautiful theme indeed come to make it easy for the users.
Important Features
The app supports several QR codes, bar codes, and two-dimensional codes in all common formats like QR, Aztec, Data Matrix, UPC, etc.

It lets you connect to Wi-Fi hotspots, open URLs, add calendar events, and more.

Your privacy protection is ensured, and you can experience safe browsing with this app.

There is no need to allow access to your address book, and still, you can share any contact as a QR code.

You can scan from far distances and dark light with the zoom and flashlight facilities.
Pros: With the built-in QR code generator, you can share arbitrary data with another device. Besides, you can add custom websites to the barcode search.
Cons: You can not search for any particular website using this app.
5. QR code Reader
---
QR code Reader is amongst the best QR code scanners for Android for several reasons. No matter if it is a text or web link, you can create or decode any QR code with a powerful speed. To open the browser of the URL within the QR code, you will only need to tap on the button. And, it is more quickly with the text to recognize. Besides, this app works flawlessly on any of your Android devices.
Important Features
You will be able to generate quotes for messages, emails, phone numbers, Wi-Fi locations, and a lot more.

The app lets you decode a white ring of barcodes, including ISBN, UPC, EAN, matrix data, SMS, phone number, and other codes.

It helps you create QR from contacts or bookmarks to be scanned on other devices.

When you buy any product from supermarkets or stores, you can view detailed information using the barcode scanner.

Quickly you can generate QR codes for finding exact direction in a location.
Pros: Here, you can save your QR history and further search for the QR scans. In fact, you can share your QR history with your friends and relatives.
Cons: You can not create a QR code of a location with this app.
6. QR code RW Scanner
---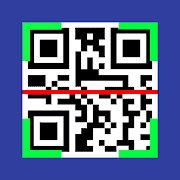 Do you need a point-to-shoot type application that scans QR code as soon as you point at one? Well, we suggest you use QR code RW Scanner which is developed by Daniel Gtz. It is safe and fully compatible with your devices. This application is effortless to use and comes with a spotless user interface. It takes only a few seconds to scan a code and provide you essential information.
Important Features
This app helps you to read and create QR codes by using your Android devices.

It will let you share the QR codes with your family and friends.

You will be able to crack the QR codes from your image gallery.

When you need to use a code later, you can simply save it to your list.

The app supports different actions such as send an SMS, open a link in the browser, make a phone call, etc.
Pros: You can check out the history list of previously scanned codes along with the dates of a scan. Plus, you will be able to export the history list.
Cons: Some of the users complain about excessive commercials coming before you while using this app.
7. FREE QR Scanner: Barcode Scanner & QR Code Scanner
---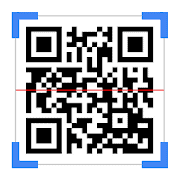 Free QR Scanner is here to help you read and decode most of the QR or barcode formats. Well, this app has come with all the demandable features, and that makes it one of the best QR code Scanners for Android. The app supports scanning URLs, Wi-Fi, books, text, E-mail, calendar, location, and much more like a document scanner. Not only that, but also you are allowed to use it for scan promotion and coupon codes. Furthermore, it is safe and comes with a very clean UI.
Important Features
All you need is to point the camera to a QR code or barcode to recognize the product and relevant results.

The app supports the auto-zoom option, so even the code seems small, you won't have any trouble.

You will find all scan history saved, and it allows scan QR code from your Gallery.

The app enables users to use flashlights to scan code in a dark environment.

This app permits scanning all QR and barcodes, including Data Matrix, Code 39, Code 93, Maxi code, Codabar, UPC-A, EAN-8, etc.

This app ensures better privacy functions, and it doesn't require any internet connection.
Pros: Free QR Scanner needs only one step to scan codes, and it is the fastest barcode scanner you will ever experience. This app also scans QR codes automatically and helps create your own QR codes, ensuring 100% safety.
8. Free QR code Scanner app
---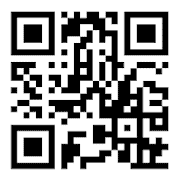 Nowadays, most people demand a fast scanning app and provides all the necessary information about the product. Well, the Free QR code Scanner app is loaded with all the advantages that you are looking for. All you have to do is place the QR code or Barcode in the middle of the screen, and as it allows flash code automatically, so it also displays info for the next action. Want to learn more? Here is more information about it.
Important Features
The app allows many data types, so you will hardly face any scanning trouble.

You have to connect yourself with WiFi or a hotspot to get the best scanning result.

The app helps to identify locations and enables flashlights and torches for any emergency.

Free QR code scanner supports many types of QR codes.

This productive app only needs access to the camera to scan any code and doesn't require any personal info like contacts, photos, etc.

You will find Zoom in and out options to understand the code even if it seems very small in size.
Pros: The app includes Barcode Generator along with a QR code generator, which makes your work more smooth and quick. Again, You can scan QR codes, Barcodes, flash codes from your photo gallery within a second.
Cons: You might get in trouble as the app comes with a lot of ads.
9. QR Code Reader and Scanner: Barcode Scanner
---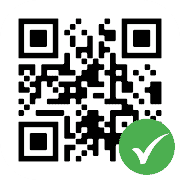 "Apps Wing" gives you QR Code Reader and Scanner, one of the free and complete QR code scanners for Android. It works on all types of Android phones and tablets. The presence of occasional ads are integrated, but that is for the continuous improvement of this handy app. It works fast and provides accurate results most of the time. So, keep it in your choice before downloading any random barcode scanner app on your phone.
Important Features
It allows scanning in an instant and does not lag for camera quality.

This lightweight app does not consume many system resources.

It offers a very safe and secure platform so that you can use it without any worries.

This app can scan any type of code without any restrictions while supporting numerous formats.

It allows creating QR codes for texts, sites, products, phone numbers, address books, WiFi networks, etc., with colorful graphics like an operational productivity app.

You can also access your previously used codes in its history section.
Pros: QR code creation is very easy with this app. Also, you can directly get to the destination site after scanning any barcode or QR code.
Cons: Some people found repetitive in-app advertisements during casual use.
10. QR & Barcode Scanner
---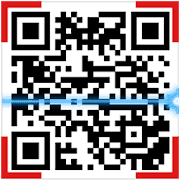 We have come to the final app for today, and it is QR & Barcode Scanner from AppSourceHub. It is certainly not the least among the list; moreover, it is just as competitive as others. It is completely free to access with limited ads. You can run it on any Android phone or tablet. This app is very lightweight in the package, so you don't need to think about system resources and support issues.
Important Features
The scanned QR codes are saved in its history panel for future reference.

Users can create QR codes using locations, numbers, texts, bookmarks, webpages, sites, and a lot more.

It is capable of decoding from local storage and URL.

Users can use the flashlight of their phones to scan in low light conditions.

You can save the created QR codes on your phone's storage or SD cards.

It includes advanced sharing facilities that allow users to share QR images on social platforms.
Pros: It includes a QR code marker, and the processes are like cutting a cake. This QR code scanner for your Android device works instantly on most codes and does not require taking photos for scanning.
Cons: There can be some inaccuracies in the result, but that is a scarce case.
Our Recommendations
---
Today, this part will be slightly different because all the apps I have mentioned already are quite the same in features and functions. So, it is not possible to recommend apps based on their variations. However, these apps are known as the best QR scanner for Android, and you can just pick one. Still, I would like to recommend QR & Barcode Scanner, Barcode Scanner, and Free QR code Scanner app. All these apps can scan both QR codes and barcodes. And other features are similar as well.
Finally, Insights
---
You don't know when and why you will need the service of a QR code scanner for your Android device. And this kind of app doesn't require too much space on the phone storage. So, you can just keep an app in the corner and use it anytime you need. So, let's say goodbye here for today. Will soon appear with something new. If you have any preferable category you want us to review, just leave a comment to inform us about it. Thank you for your support.