Do you have a plan to design your dream house? Your home design reflects your personality. So you need to emphasize this fact. Do you know with the help of your android device, you can design your home yourself without hiring a skilled designer? A professional interior designer is often costly to employ. If you want to remodel or just decorate any small space of your house, you will probably not go for a specialist. There are many home design apps for Android that can support you in this regard. 
Not all the home design apps for Android are the same. From some apps, you will get inspiration for home design. Some others give you real 3D modeling of your space or even offer to shop for your home's elements and furniture. These apps will serve all your purposes like renovation, decoration, and other associate things. So let's see what they are and how they work.
Home Design Apps for Android
---
As there are so many interior and remodeling apps for Android, trying all the apps is troublesome time-consuming. A shortlist of the best home design apps may help you to start quickly and effectively. So we make a shortlist of the 20 best home design apps for your convenience from hundreds of home design and interior apps for Android. Hopefully, you will get the apps that can serve your requirements to the point from this list. So, let's dig in.  
1. Houzz – Home Design & Remodel
---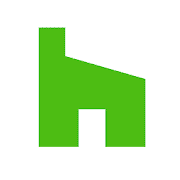 This is the number one home improvement app for Android. You can research and read articles on house designing and remodeling from this app. The New York Times reported it as "Best app for home improvement," Washington Post introduced it as "the single best source for finding inspiration." Even CNN named it "Wikipedia of interior and exterior design." Let's have a look at the other features of this app.
Important Features
There is an extensive collection of 20 million high-resolution photos of the interior and exterior design for inspiration.

Ten million furniture and home decoration products are ready for selling.

You can gain knowledge and ideas from their editorial content prepared by professional designers.

With the 'My room 3D' feature's help, you can visualize any product in your space using the device camera.

You can contact and get suggestions from more than 2.5 million professionals of interior designers, architects, general contractors, and repair workers.
2. Planner 5D – Home & Interior Design Creator
---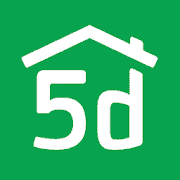 This is an excellent house design app for Android. You will enjoy the most trendy 2D and 3D modeling of your home space. Anyone can easily make home designs with measurements precisely and in detail. It has a free version, but all features are not accessible. To get full-access, you need to buy it. It supports multiple languages. The authority regularly updates the app with new designing features and elements. There are some exciting features.
Important Features
Apart from the room design, it is also suitable for designing floors, stairs, outdoor and other spaces in 2D and 3D mode.
As it allows virtual reality mode to test your home and interior design, you will instantly know how that works in real.

You can take realistic screenshots of your created design and share them in the app gallery to get reviews from other app-users.

This app users can see and give feedback to each other's home design works from the gallery section.

You can choose and customize the texture, color, measurement, and size of furniture and home decorating items.

It provides you unlimited interior designing and remodeling projects even when you use the free version.
3. Room Planner: Home Interior & Floorplan Design 3D
---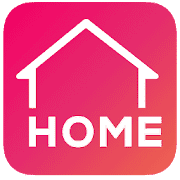 This is one of the great home improvement apps for Android. You can do all kinds of house improvement, remodeling, decorating, and redesign with this app. The best thing is you will get a real-time idea with real home-decore elements for your home. Though you can not buy the products directly from this app, this will help you make and finalize your home designs. The other features are:
Important Features
This app is perfect for visualizing your idea of redesign and remodeling your space.

It uses furniture models from the biggest online furniture shop IKEA to give you the real idea of designing and customizing your furniture.

You can take expert suggestions directly from this app to get the ultimate finishing touch.

With a paid subscription, you can get unlimited 3d high-resolution rendering to home design as much as you want.

It offers a weekly, monthly, yearly subscription that helps meet your design needs in a budget-friendly way.

You can share the home designing ideas with your partners, roommates, architects, or constructors quickly and directly through this app. 
4. Design Home: House Renovation
---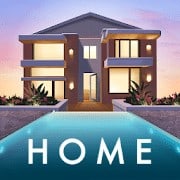 Are you someone who loves to play house decorating games but tired of childish games and wants something real and practical? Well, if designing homes is your passion, this app is perfect for you. Till now, this is one of the best interior apps for Android. You can design space in a playing mode but with a real-time feeling. Spread your creativity with thousands of home decorating elements and become a pro in interior design. Let's see its other features.
Important Features
This app will challenge you to be a winner by showing your creativity among global users.

You can sharpen your interior design skill by accepting and solving different design challenges and problems.

It will give you the idea of different real decorating products and furniture of different world-renowned brands.

The feature that attracts millions is from this app, and you can directly buy the home decorating items and furniture that you use for your projects. 

Get inspirations and suggestions from other designers to generate unique and creative ideas for house decoration.
5. magicplan
---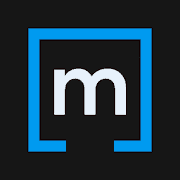 If you are a contractor or want to remodel your old house, this app is your best company. So far, it is one of the best home remodeling apps for Android. Measurement and collecting info, making sketches, and estimating a budget are just at your fingertip. This app will dedicatedly help you with all this regard. Let's see the other features that make it more special.
Important Features
It has improved state-of-the-art technology by which you can easily measure your house's floor, wall, and other spaces accurately.

You can create your home design sketches both in 2D and 3D mode.

This app helps to make detailed floor plan reports with photos, notes, custom markup, 360-degree images, and other necessary things.

It also shows you an automatically calculated budget plan to ease your estimation.

Collaborate with your design projects with clients, stakeholders, architects, and workers who are much more comfortable with this app.
6. Floor Planner Creator
---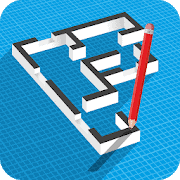 This is another fantastic house design app for Android. It also assists you in creating your floor plan in 3D mode, along with accessories and furniture. It offers three days full version trial period. It allows you to include all the possible details to a floor plan like windows, cabinets, electrical wire, fire alarms, etc. It is precise and straightforward. Let's see the other essential features.
Important Features
You can design multiple floors and spaces of any shape in one project.

The app will automatically calculate the measurement of rooms, walls, symbols.

It has a cloud synchronization option that allows you to access your design from anywhere with multiple devices. 

House design is easy and quick as you can use an s-pen and mouse to draw the floor plan.

Various formats like pdf, image, SVG, and some other options are available for exporting.
7. Interior Design
---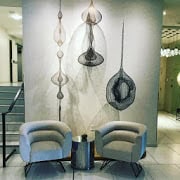 This is an excellent interior app for Android for finding design inspiration. Today people want variation in their home design. Different customers have different preferences. Some prefer eco-friendly, and some prefer aesthetics. Whatever your requirements are, you will get ideas from this app. It provides thousands of lucrative designs for rooms, interior, and exterior plans. The other exciting features that draw users' attraction are:
Important Features
This app interface is clean and attractive, and functions are ease-to-use.

It allows you to save and share your favorite home designing photos in social media.

You can also share your own home and interior design photos to its gallery for other peoples' inspiration.

Here many expert designers provide useful and practical suggestions to improve your home design perceptions.

You will get creative and modern home decorating ideas and stairs, cabinets, indoor and outdoor designs.
Download
8. Homestyler – Interior Design & Decorating Ideas
---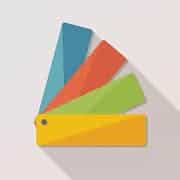 This is a popular android home design app. it is pretty similar to other house design apps of Android. But its simplicity makes it more user-friendly. Thus it attracts people to design their homes with the aid of this app. Another thing is it is only a completely free app that allows you to do projects as much as you can without any paying. Let's see some interesting features of this app.
Important Features
You can create your own home design project and decorate the space with 3D furniture and attires.

Like social media, you can create your profile and display your work to get appreciation and feedback from the other users of this app.

Along with your own home design projects, you can also use pre-made templates for showing your design skills.

It has an extensive collection of real furniture models, appearances, decorating items from many great online home furnishing stores.

Find your inspiration and useful tips, and keep yourself updated with the latest trend from its community.
9. homify – home design
---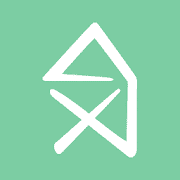 This app works as a bridge between home design professionals and users. Suppose you want to remodel or create a plan for your house and get suggestions from experts for specific problems. But you don't know where you will get the solution. This is a perfect home remodeling app for Android to solve your all kind of house design problems. Let's have a look at its features.
Important Features
It provides more than 1.5 million photos from where you will get your interior designing inspiration.

There are also many articles and tips containing different home design issues and ideas.

Searching photos become comfortable with various filtering options like fashionable, modern, trendy, location, etc.

You can choose your favorite home decorating images, and through the photos, you can contact its professionals.

It always gives you the updated solution for small problems like low budget, small space, wall decoration, etc.
10. Qanvast: Interior Design Ideas
---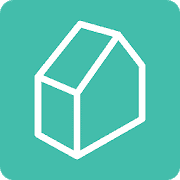 Do you need to hire a local but trusty interior designer and architect for your dream house? If so, this app is for you. This app is a popular home improvement app for Android that helps find inspiration from local and international house design trends. You will give your geographical address, and it will show you thousands of local home design and decoration photos of your locality. Let's see the other features.
Important Features
You will get to see full projects along with their cost and feedback from customers.

It is a tremendous resource of home decoration tips & tricks, DIY projects, home appliances, etc.

You can choose your local architecture, interior designers from its directory and see their previous home design projects.

As it listed the authentic and trusty professionals, it makes your money more secure to invest.

For small changes in your home design, you can get free advice from its professional community without spending money.
11. 3D Floor Plan | smart3Dplanner
---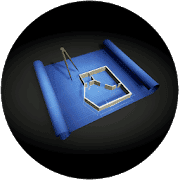 It is a good home design app for Android. This is entirely a design app that allows you to sketch and organize your floor plan. Its clear 3D view gives you better visualization and more accuracy. Its detail-oriented features make it ahead of other Android house design apps. There are other useful features.
Important Features
You can design your home floor, along with furniture and other home appliances.

Its zoom-in-out option gives you more freedom to create your home design precisely.

You can take realistic high-resolution images of your house design with this app.

Its powerful processor allows you to create your home design easily and fast.

Smooth high-end graphics provides a 3D and glitch-free look to your floor design.
12. Home Improvement
---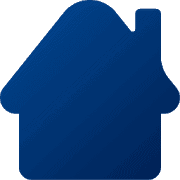 It is another excellent home improvement app for Android. This app will help you to decorate and remodel your home and interior. The cool feature is this app allows you to interact with its massive user community. You can easily share your projects and get feedback from other users. Also, you will get useful tips and tricks from the community group discussion. Through this app, you can get reactions and followers for your home design works from millions of users.
Important Features
You'll gain thousand of home design inspirations from others' projects.

This app makes it easy to collaborate and work together with people on the same project.

Image-taking and sharing of your home and interior design are super quick and straightforward.

You can narrate your home design projects in your native languages as it supports multiple languages.

It provides lots of articles, videos, tips, and tricks of how-to-do things related to home, interior, and exterior decoration.
Download
13. Home Design: Amazing Interiors
---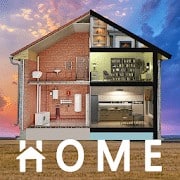 Do you like to do interior and exterior design of houses? Then this app is perfect for spending your free time with the work you are passionate about. It provides you many projects to sharpen your design skill. You will get different houses with different challenges. You can design homes in a fun mode and express your creativity. This is a super entertaining house design apps for Android. Let's know the other features of this app.
Important Features
It has eye- catchy realistic graphics that feel you design your home in a real homey atmosphere.

Internet connection is not mandatory as you can design your downloaded home templates offline too. 

You can do high-end home decorations with furniture and other home decoration stuff.

Decorate the house templates from scratch and can share their images on Pinterest. 

There are lots of customization options for your perfect desired interior and exterior design.
14. Myty AR
---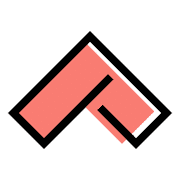 Think you are going to remodel or decorate your house. But you are confused about the new wall color or furniture which will be best suited. What if you get a live preview of your new idea. This is an excellent home remodeling app for Android that will give you a preview of your imagination. This app is easy to use. Just Hold your device camera in front of any space, choose the wall color, texture, furniture, and other home decorating items, and see how they fit your space. The other features are:
Important Features
It has an extensive collection of home decorating things to visualize your space.

You can directly take high-resolution photos of the best design of your space with this app.

Share your ideas of the wall, floor, furniture color, texture, and pattern, and interior design ideas with the home design professionals and workers.

You can make your own library to save all your favorite home decorating items and home designs.

Live preview of your home design saves your money from spending on wrong home decore attires.
15. Home Design 3D
---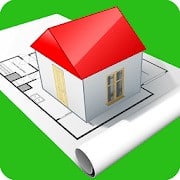 This is another 3D home design app for Android. This app also supports 2D home sketches. You can easily make your floor plan with this app. It is an offline app. It allows you to decorate both the interior and exterior of your house. The features that attract people are:
Important Features
You can draw your floor plan along with divider and doors, windows, stairs, and other things needed to complete a sketch.

After 2D sketches, then furnish and decorate your house with virtual elements.

It gives the real original visualization and feelings of real-time home design and decoration.

There is a unique feature of day and night mode that allows you to see your home decoration in different times.

You can import any plan to add to your project, and you can share the project with its user community.
16. AR Plan 3D Ruler – Camera to Plan, Floorplanner
---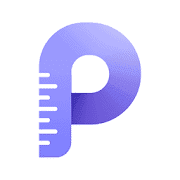 It is a simple but powerful home remodeling app for your Android device. This app creates accurate floor plans in 2D and 3D. It is an excellent measurement app that helps you to measure the floor and space accurately and quickly. It uses Augmented Reality (AR) technology to be the virtual measuring instruments. The other features are:
Important Features
It supports metric and imperial scale for the measurement of your home floor and wall area.

You will find the automatic calculation of perimeter, floor and wall square, and so on.

You can save the house measurement along with detailed floor plans at the archive to work on later.

It also allows you to convert your home design in pdf, png, and other formats to share your floor plan with others directly through this app.

With the app, you can easily make your complete floor plan report and the measurement and budget estimation.
17. Room Painting Ideas
---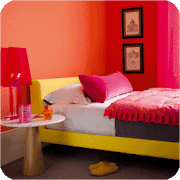 Today's people like colorful and aesthetic things. The modern trend is to paint the house's walls with different vibrant colors. Wall color has a significant impact on the house atmosphere. For an excellent-looking house design, you have to understand color strategy and color combination.
The wall color is a crucial part of the house design. The right combination can enhance the home's beauty, and a bad color combination also ruins the attraction. This is a dedicated interior design app for Android that helps you in wall painting. Let's see other features.
Important Features
You can choose your house's wall color from thousands of color palettes of wall painting.

It contains many articles on home painting ideas, tips, and tricks.

It covers many categories like bedroom, playroom, kids' room, and so other rooms color and texture.

It saves your favorite wall color combination, and you will get related information about the colors.

You can match the color of your room's furniture, curtains, pillows, and other room decorating stuff along with the wall painting.
Download
18. Small House Designs HD
---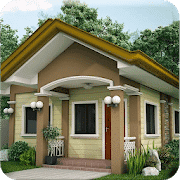 Designing becomes more technical when the space is small. You need to be more calculative and creative in decorating a little place. This app is a perfect interior design app for Android that helps you get inspiration for decorating your small house. If you own small spaces and wonder how you can get maximum comfort out of that small space, have a look at this app. 
Important Features
It has an extensive gallery of thousands of photos of small house designs for getting inspiration.

You will get helpful ideas from the 2D sketches of the floor plans of many small houses.

It also allows you to observe exterior and interior design from different angles of the houses.

You can get a look at the arrangement of furniture in small rooms.

There are lots of tips and tricks for decorating small spaces.
19. Home Design 3D Outdoor/Garden
---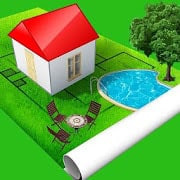 Like interior design, the exterior plays a vital role in home design. Garden, pool, etc., can be a good source of beauty for a house. This is a beneficial android app for exterior home design. It has both free and paid versions. However, to save your project, you have to buy it. You can build your beautiful outdoor design simply and share it with the community.
Important Features
The design is simple and easy because you need only drag and drop items.

You can decorate your home's outside with gardens, pools, fences, sidewalks, and other attractive outdoor design stuffs.

After your design, you can see the project in complete 3D rendering.

You can save the preferred outdoor design in different formats with a realistic 3D view.

Besides your own space, you can design the outdoor of different pre-set templates.
20. Redecor – Home Design Game
---
Though the name is a game, it is an android house interior app that enthuses you with new design ideas in fun mode.  You need to design pre-set templates for different rooms. Thus you will gain knowledge about different interior design styles. Let's see its other features.
Important Features 
 Every day it will give you a new layout and new challenge to design the space as you want.

Its graphics are so high that it gives you the feel of realistic home decoration.

You will get all authority over high-end choices like furniture, wall color, wall and interior design, etc.

It will give you experts' suggestions to enrich design knowledge and update your design skills.

You can share your works with its user community and get feedback from them.

Every day the game announces the challenge winner by community voting and gives the winner exciting awards.
Finally, Insight
---
These are the best home design apps for Android that we find in the play store. There may be similarities, but each has some uniqueness. We recommend you try all these apps at least once.
But if you need something urgent and specific, then choose the best one as per your necessity. From our observation, we find that this list's first ten apps are top-rated according to their wide range of functionality and professionalism. The rest of the apps are useful for their specific reason.
We hope you enjoy the article. We like to be more connected with you. So write to us about your suggestion and feedback. We also hope this article will reduce your tension about home design.
If this article helps you, then our hard work will pay off. Your satisfaction is our pleasure. Thank you for staying with us. Stay safe and be with us. Soon we will come to you with all the other new android games and apps.