Being happy with the available internet speed is like something not possible all the time, right? Mostly in the countries of South Asia and the Middle East, the speed of the internet is like the running tortoise. However, I cannot possibly help you boost the speed like the European countries, but I can help you with some free apps that certainly boost the speed at least a little. There are many apps out there that block the working stuff behind the background and then boost the internet speed. And today, we are going to learn about the best apps to increase internet speed.
Best Apps to Increase Internet Speed
---
I am sure that you won't be satisfied with an average app on PlayStore and AppStore that promise to boost your internet speed. Believe me, most of them don't actually work anyway. But it doesn't mean that no internet speed booster app actually works. There are some specific apps that really work, and we have listed them together right below. You can check out the functions and features of these apps to increase internet speed to find the appropriate one for yourself. Best of luck.
1. VPN in Touch
---
Betternet LLC brings VPN in Touch, which is a proven app to increase internet speed significantly. You will find it on both iPhone and Android. This powerful VPN app also offers a modern and straightforward UI. You certainly do not need any previous exposure to VPN or the internet booster app to use it soundly. Moreover, it allocates minimal system resources to run. It is free to access yet requires subscriptions to avail all the useful features for a long time. The following features will encourage you to download it without any doubt.
Important Features
It initially offers the industry's best encryptions for protecting your personal and device data.

This app includes a huge collection of servers from all over the world.

You can customize the VPN usage preferences at any time.

It indeed lets you start and stop the services with just a tap.

This app also comes with always-on services for VPN whenever the device is connected to the internet.

You will also like its advanced ad-blocking facilities.
Pros: This app arranges all the tools and settings in the most user-friendly way possible. Additionally, it is great for saving data packages when you rely on 3G, 4G, LTE, and other cellular data.
Cons: The basic version lacks many useful tools.
2. Net Optimizer | Optimize Your Internet Speed
---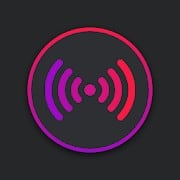 Net Optimizer is a must-have internet optimizing tool for your cellular device. It is offered by BGNmobi Network Technologies, and it is free to use. Additionally, there is an in-app purchase section for those who want the premium features without any limits. You can boost the internet speed with a single tap. Moreover, you can turn on the auto-optimization for all types of mobile data and wifi connections. Besides, you can select the DNS manually to connect to the fastest server available.
Important Features
It significantly boosts the overall speed of web surfing.

You can manually search and connect to the fastest and closest DNS server according to your location.

This app automatically detects the available internet connections and optimizes the best ones as required.

Most of the users found approximately 132.1 percent internet performance boost while using the default DNS servers.

It ensures a continuous, stable, and secure internet browsing experience on your mobile devices.
Pros: One of the best features of this app is its lag fixing for popular online games. On top of that, it integrates tools for latency reduction for decreasing the ping time.
Cons: Some users found forced encouragements for in-app purchases.
3. Fing – Network Tools
---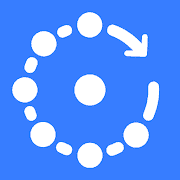 Fing Limited has brought a powerful app to increase the speed of your on-the-go internet connection. Basically, Fing works to analyze the network and find out the reasons for slower internet speed. It works both for iPhone and Android. Eventide, you can use this app to check and boost the WiFi speed as well. Also, this app will find out the intruder users who are using your internet secretly. And then lets you block them instantly.
Important Features
It simply runs the most accurate wifi and cellular internet tester and analyzes the speed.

Port scanning function is the best part of this app. It will initially show you the ping, DNS Lookup, and traceroute.

This app will find out the nearby devices that contain the digital fences.

You can secure your network using this app. It also reduces the risk of getting hacked.

If you are a Netflix or other movie app buffering for no reason, this app will instantly find out the cause.
Pros: This app will certainly find out who is using your data without your permission. Additionally, it shows the device's IP address as well.
Cons: A few users have complained about the subscription issue.
4. Connection Stabilizer Booster
---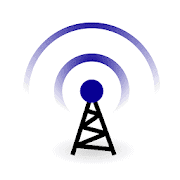 And the next recommendation is Connection Stabilizer Booster. It is one of the best apps to increase the speed of your internet connection widely. This one is a powerful security app that finds out the intruders who are using your internet secretly. Eventually, this app works the best to find the reasons that make the video player loading by slowing the loading speed. Additionally, it tests the signal strength and mobile connectivity as well. Let's check out more details of this app.
Important Features
This app perfectly works on all kinds of networks, including 2G, 3G, 4G, EDGE, HSPA, and so on.

You can simply use this app to stabilize the WiFi speed and analyze the network.

It can instantly find out the barriers that slow cellular internet speed.

The force connection button is there, and you can indeed activate it to get the connection forcefully.

This app will also reconnect the devices automatically every time it loses the connection.
Pros: When your device will lose data often, this app will instantly use the active reconnect function to hold data using tricks.
Cons: It's not a commercial-free app and that most people don't like particularly.
5. Wi-Fi SweetSpots
---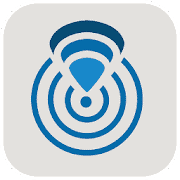 ASSIA Inc. comes up with Wi-Fi SweetSpots, which is one of the most versatile apps to increase internet speed. Firstly, it is free to use, and most operations are manageable by a single tap. This app includes the facility to detect WiFi speed and stability variations within the house. Of course, it saves from the unwanted efforts to have a better overall internet experience. Check out more of its unique features in the following section.
Important Features
It includes a built-in meter to check ping rates for the WiFi connection.

There is an option to save the fluent spots to access the better network quickly.

You can indeed compare the overall network quality in its dedicated comparison panel.

It apparently shows the real-time network quality and signal strength for various spots within the house.

Before entering a demanding online gaming session, you can quickly scan the network speed just by a single tap.

This app shows important information in a comprehensive diagram for better understanding.
Pros: It is simple to use, and the app interface is minimalistic yet beautifully presented. Another great feature is its support for a dark mode which is very convenient for a majority of users
Cons: Some occasional internet disruptions are reported by the users.
6. DNS Changer – Trust DNS I Fast & Secure
---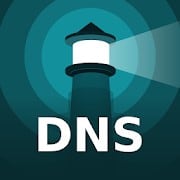 Now, you can comfortably secure your data over the internet with DNS Changer by Surfshark VPN. It will then automatically find the best DNS for your network and replace it with the existing one. It also makes your browsing speed much faster since default DNS makes your browsing slower. In addition, this app does not use a lot of battery, and you can easily run it for a longer period. Let's check out what's the best in this app.
Important Features
There are more than 100 different public DNS servers that are effortlessly accessible with DNS Changer.

It initially features a 'Servers filter' to filter servers. Eventually, this feature helps to find the secure and faster DNS near you easily.

The best part of this app is quite lightweight and smoothly runs on any smartphone or tablet.

This is the perfect app to increase internet speed. Apparently, it can quickly switch to the nearest DNS servers for better internet speed.

You can access DNS-level-restricted websites by using its 'No Filter' servers.

The app initially comes with a much faster DNS resolving speed than any other similar app.
Pros: This app protects you from malware and ransomware while surfing the internet. Besides, there is no 'Log in' system that can threaten your personal data.
Cons: This app may not work properly in some regions.
7. Network Analyzer
---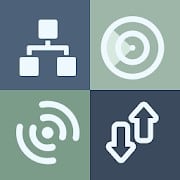 If you love to analyze the network and know all the information about the network around you, I have this suggestion for you. Technically, Network Analyzer works pretty well in increasing internet speed in a revolutionary way. It can calculate and pick the best one among the available networks around you. In addition, you will get several analyzing tools to get every information about surrounding networks. This app is also effective for virus protection.
Important Features
The user of this app can initially see downlink speeds, uplink speeds, and maximum speeds of the current connection.

This protective security app can discover Wi-Fi devices much faster. It apparently shows much information like LAN device's addresses, manufacturer names, etc., in it.

Advanced Lan Scanner of the app is capable of detecting IPv6 availability.

You can eventually know about closed, firewalled, or open ports through this app.

This app is really easy to operate. Even if you are a new user, you can handle it comfortably.

It can also test the Pingability of discovered devices.
Pros: The Wi-Fi meter of the app represents graphical and textual data to show details in depth. Moreover, all the included tools are handy and simple to use by anyone.
Cons: This app can be installed on iOS 13.6 or later and Android 6.0 later devices.
8. 1.1.1.1: Faster & Safer Internet
---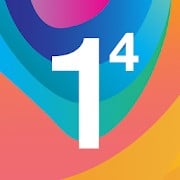 If you wish to secure your internet in the simplest way, you must try 1.1.1.1 with WARP by Cloudflare, Inc. Certainly, this app is available for both Android and iPhone users. This app will make your internet secure with few taps. Initially, it is perfect for on-the-go use and works pretty well to boost the speed. You can connect to any public or private network with 1.1.1.1 knowing your personal data is safer than ever. In addition, you can avoid internet traffic with WARP+.
Important Features
This app initially takes out the default phone and the internet connection and masks it with an optimized and secured protocol.

It simply encrypts the data that leaves your phone. So it ultimately secures your data even if it gets breached somehow.

The interface of this app is straightforward, and you can instantly switch to secure mode through it.

The developers never use your data for any other purposes. Privacy indeed is a good reason to use this app.

This app runs fluently on all devices that are compatible with this app.
Pros: The app tests thousand plus paths on the internet to provide you the optimized performance. Apparently, it can make your browsing speed 30% faster on average.
Cons: It sometimes fails to start running instantly.
9. Coverage?
---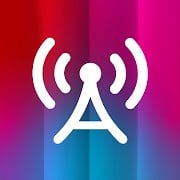 For people who mostly rely on mobile data to use the internet, this recommendation is particularly for them. 'Coverage?' by Two Steps Beyond LLC provides you network coverage area information in its simplest form. Both Android and iPhone users can simply use this app to boost internet speed. Additionally, this app brings data to you directly from the network providers. Moreover, People of any age and experience can easily use this app without any hassle. Let's check out something more essential about this app.
Important Features
This app initially shows coverage details in a well-detailed map view. Apparently, this is much easier to understand than the numerical view.

You can particularly see network coverage details for 3G, LTE, and 5G on this app.

The maps completely cover the USA, Canada, Hawaii, Puerto Rico, Alaska, and more till the regional level.

The principal network providers, such as AT&T, T-Mobile, Sprint, Bell, etc., are included.

You can even drop pins on the map. It initially lets you select which area you want to see instantly.
Pros: You won't need a continuous internet connection to see the covered areas since the primary maps are preloaded in the app. Besides, this feature helps you find a stable network while you are staying in a remote location.
Cons: This app doesn't work in different regions of the world.
10. Opensignal-5G, 4G, 3G Internet & Wifi Speed Test
---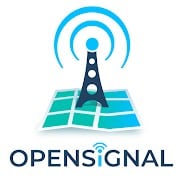 The last one is Opensignal, the best internet speed tester apps for iPhone and Android. The sole task of this app is to test the capability of the available internet sources. This app will undoubtedly let you pick the best internet connection in your area. Moreover, you will experience an elegant and decent user interface on the app. The best part of this app is, every feature is much easier to reach and use.
Important Features
You will see the direction of the strongest signal around you with the app's 'Cell Tower Compass'.

This app silently keeps tracking the time you spend on different websites. You eventually can check whether you are getting proper internet access or not with these records.

All the data you get from this app is very accurate and reliable.

Opensignal includes a video test that plays a 15-second video to test crucial real-time data. It apparently shows the video-playing performance of your internet.

It smoothly runs on almost all existing versions of Android or iOS.
Pros: It will provide you with live network coverage information with a detailed map view. In addition, this incredible app also tests the Wi-Fi internet connections faultlessly.
Cons: This app shares the test data with network operators globally, which might feel uncomfortable for some users.
FAQ
---
Q: How can I boost up my Internet speed?
A: Boosting the internet speed is quite easy and simple. You can simply use the best apps for that. Different apps follow different ways to boost the speed. But the best apps really work in any way.
Q: Which is the best app to increase Internet speed?
A: VPN in Touch, Opensignal, and Fing are the best apps to increase internet speed. These booster apps work in different ways to boost internet speed. While some apps find the spot to get the highest speed, some apps work to find the stuff that consumes the internet. Another side, there are some network analyzers like Fing that help you get everything about the Network. You can also use Wifi Sweetspot. This app particularly detects the spot where the speed is the highest. VPN in Touch again uses powerful VPN functions to boost the speed.
Q: Do Internet booster apps really work?
A: Yes, it's true. Internet speed boost works. For Android and iPhone, there are many internet speed booster apps that actually work perfectly. To increase the speed, these apps certainly find out the barriers that make it slower. And then these apps block them to increase the speed. At the same time, these apps find harmful malware and running activities that are consuming a big part of your internet. Thus, these apps boost internet speed while saving your cellular and WiFi data.
Q: Does a WiFi booster increase Internet speed?
A: Yes, a Wifi booster can increase the internet speed if it is a real and worthy wifi booster app. To boost the WiFi speed, you can simply go for Connection Stabilizer Booster and Opensignal. These two apps work quite well to increase the speed of WiFi internet while tracking the reasons that make it slower. Also, these apps come for free, and you can use them to analyze the network as well.
Finally, Insights
---
It is needless to say how essential apps the following ones are to boost the internet speed on our device. And if you are not particularly happy with the internet speed on your device, you can simply go for any of these apps to increase the internet speed. Most of them work really well and do some essential tasks as well. However, it's time to take my leave. Please share our content with your friends and tell them about us. We will always be grateful to you for your support. Thank you very much.