It is true that nowadays, the use of Android to keep your kids and toddlers busy is highly decreasing because they get addicted to smartphones very soon. To be true, it's completely the parent's fault because they try to keep their kids with their phones for so long. As a result, they get addicted soon. If parents reduce the time of using smartphones and replace them with books and toys, it will be great for sure. Even when they let their kids use it, they should be strict in the time sense and check twice about which apps they are using. Thanks to PlayStore. Now, you can find some kids apps for Android that work even better to improve your kids' memory, creativity, and intellectuality.
Best Kids Apps for Android Device
---
All the kid's apps we are going to get introduced today are not just games, but there are music apps, drawing apps, creativity boosting games, educational apps, and so on. You can just glance over the details and install some of them. If you see the details, you will notice that all these apps are good to develop your kids' imagination power, motor memory, and creativity while making them more socialized and cheerful. So, don't let your kids waste their time for nothing and let them learn many things while making fun.
1. Piano Kids – Music & Song 
---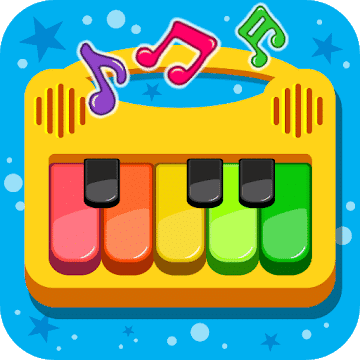 No wonder that almost all kids love music and sounds. And when they can play sounds and music by themselves, wouldn't it be a great source of fun? So, you can now keep your toddlers busy with a kid's music app, Piano Kids, launched by Orange Studios Game. The best part of this game is the way it teaches your kids the basics of musical instruments and lots of beautiful songs. Using their little fingers, your kids can play music and learn them by practicing more and more. Let's see what's more it will do for your kids.
Important Features
This free kid's game contains 4 different modes.

There are different types of instruments like piano, saxophone, drums, guitars, etc.

This game will boost your kid's creativity and imagination power.

It will develop your kid's motor memory, sensory, skill, and auditory intellectuals.

30 songs are there, and your kids can easily memorize them.

You can use autoplay mode if you wish to play selected songs one by one.
2. Kids Doodle – Color & Draw Free Game
---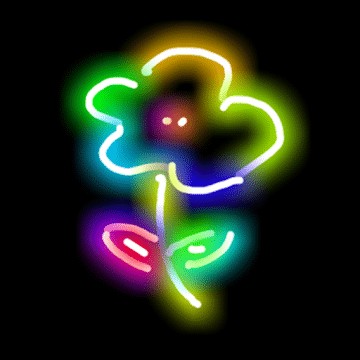 If your kids love to draw and make doodles, then nothing would be better than this app. I am talking about Kids Doodle. A black background will be there, and your kids can make colorful doodles as much as they want. There are doodles tutorials, and your kids can choose the color of the doodles too.
There are tons of bright colors, and the brushes are also of different designs. Also, you can make artwork style video clips of your kids drawing using this app. But what makes it the most popular kids app for Android is its eye-protective features and lots of uniqueness.
Important Features
24 different types of brushes with full display canvas.

There are lots of unique bright colors, including neon, rainbow, spark, fireworks, glowing, etc.

Use movie mode to make video artworks.

It improves your kid's creativity and imagination power.

You can share your kid's creativity on doodles vis Facebook and other social media.
3. Funny Food
---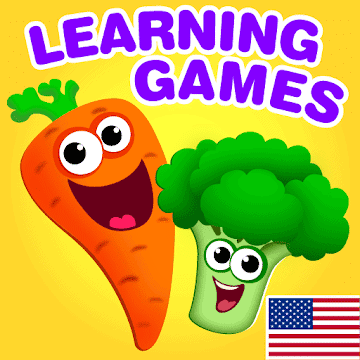 Are you looking for an educational game for your baby? Funny Food would definitely be a good choice then. In this application, your toddler can solve puzzles with interesting foods. They can cook and feed different characters. Food finding, hiding, and seeking tasks will develop your kid's attention.
Toddlers can learn about shapes and sizes by sorting them into categories. It will expand their imagination and ideas. The logical garden is for harvesting and growing vegetables and counting them. Children will love to decorate foods with their imagination. Kids can also wash fruits and vegetables. They can use a scale to measure food.
Important Features
Here you have 15 games to develop your kid's learning.

This game helps your child to develop basic skills, logic, and attention through math.

Features attractive graphics and high-quality sound effects.

Toddlers can enjoy the app with cheerful characters, and they will not feel bored.

You will have parental control options to observe your kids.
4. ABC Kids – Tracing & Phonics
---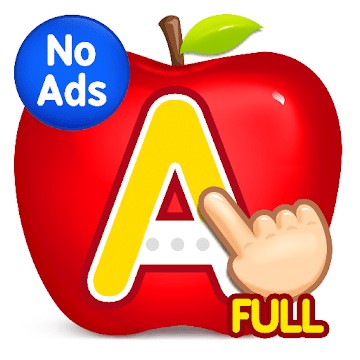 Educate your child in the form of games with the help of ABC Kids. It is a resourceful Android app for kids that you can get for free from the play store. It offers a premium app-like experience without the integration of the pop-ups and advertisements.
Your kids will love this app and eventually learn to trace different letters and alphabets in a logical way. It offers some interactive games that suit from toddlers to kindergarten kids. The funny and attractive teaching way will definitely blow kids' minds, and they will start learning by themselves.
Important Features
This app will help your kids to recognize and learn English letters and their phonetic relations in language with ease.

It offers one of the best approaches to teach your kids and comes with different modes.

The app interface is very colorful, child friendly, and easy to use.

Offers phonics pairing, matching, alphabets tracing games with different modes.

Game scores and report cards are easily accessible, and parents can tune the game contents and difficulty levels.

Runs on most of the Android devices and allows offline usage.
5. Colors for Kids, Toddlers, Babies
---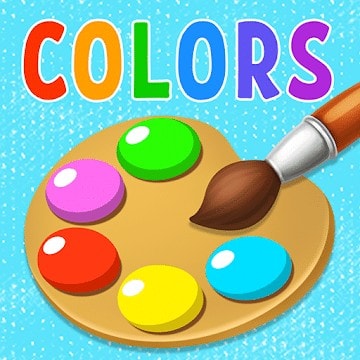 If you want to keep your child busy with educational games, then Colors for Kids, Toddlers, Babies is for you. The first step of this game will introduce your child to colors and shapes. Your toddler will also learn the color names. Related objects with colors such as fruits, animals, vegetables, trees, etc. will help your baby to enrich ideas.
The second option is like a puzzle game. Your kid has to match the frames with colors. There's another option to test how much your toddler has learned. Kids have to decide which color matches the given object. This game is designed for your kid's basic color learning.
Important Features
There are 9 colors in total, and each illustrated by 3 objects of that color.

This game provides color names in a lot of languages, along with English.

It is helpful for your baby's vocabulary, as it contains new words and objects.

Your kid can play 3 mini-games here.

This game will also train your child's motor skills, attentiveness, memory, and other skills.
6. Educational Games for Kids
---
Kids learn fruitfully in the form of games. Turn your phone or tablet as a source of teaching your children with an app named Educational Games for Kids. It works great on any Android device and does not consume much system resources.
This app offers tons of flashcard games with different variations. It is mostly suggested for the kids over 3 years. Though this app comes with in-app advertisements, it won't appear too often to distract your kids from learning. Let's see how it differs from other kid's apps for Android.
Important Features
Kids will be able to learn about letters, numbers, colors, shapes, dates, months, and so on.

Uses real-life art representation of concepts and objects.

Teaches children to relate the letters and the words with the world for proper understanding.

It offers an easy to use app interface and child-friendly ecosystem.

Works smoothly on devices running on Android 5.0 or later.

Gets regular updates and new flashcards according to different categories.
7. Messenger Kids
---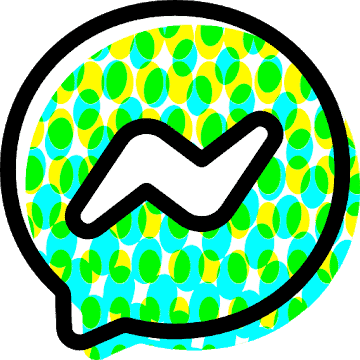 Let's introduce you to another fun and free kids app for Android, Messenger Kids. Your child will not need to have any phone number to send messages with this app. Even your kids will be able to make an audio or video call to their friends and family. This is specially designed for kids so that they can share more time with family members and friends.
So, while staying in your office, you can make contact with your kids and see them too. Thus, you can stay tension free, even staying far away from your kids. Moreover, there are no in-app-purchases, and your kids won't get bothered with ads while using this app.
Important Features
This app has fun filters, sound effects, emojis, and reactions, and your kids can send them to others very easily.

You will be able to observe their contact list and messages anytime.

You can set limits for their bedtime use too.

Stickers, drawing tools, and GIFs are available to help your child to express themselves.

You will be notified if any of the contacts are blocked.
8. Animal Sounds for Kids
---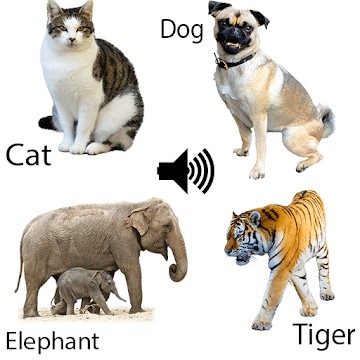 Animal Sounds for Kids is a child-friendly educational app. Your infant will get to know about various animals and their sounds. You can play the 'What animal is it?' game with your kids when you can ask the name of animals by playing their sounds. It'll help them to identify different animal sounds.
This game is suggested for kids over 3 years old. This app is designed with a simple user interface, and your kids can even use it by themselves. Also, they can look into the gallery for animal pictures. By just tapping on thumbnails, you can make the image bigger. So, parents can present the game as a virtual animal farm or zoo to their babies.
Important Features
This game provides real animal sounds, including the sounds of different birds, familiar, and wild animals.

It has a smooth and attractive interface, and anyone can use it.

You have the facility of previous or next buttons right over the display.

This app will improve your kid's memory and attentiveness.

You can play the sound of the animals by clicking on the images.
9. Kids Computer
---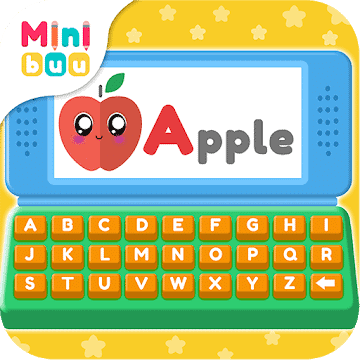 Minibuu brings out its flagship educational app for Android. It is called Kids Computer. The interface of this app is quite funny, and it will provide a vibe like a computer. It is widely accessible and optimized for both phones and tablets. It supports multiple languages for a wide range of users, including Spanish, Portuguese along with the English. This app will surely make your children accustomed to the known languages and the application of those in real life. Well, let's have a look at what more this app includes.
Important Features
Teaches your children about the world and language usages in the form of different games.

It allows users to draw different alphabets in many colors.

Children are taught about numerous letters and words in relation to real objects.

It includes word games and refreshing car games, counting, sounds, numbers and etc. for the kids.

The games are designed to create positive stimulations in the kid's brain for proper development.

It is suitable for children around 5-8 years old.
10. Kids Educational Game 5
---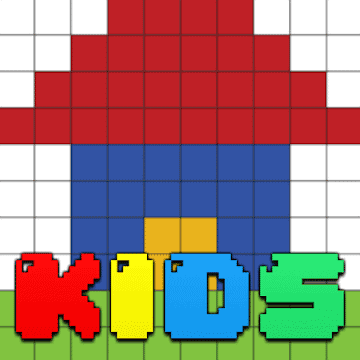 When it comes to finding educational games for your children, Kids Educational Games 5 can be helpful. This game is carefully designed for preschoolers. They can learn the alphabet here. They can also draw letters. This game is full of fun and learning with fun.
It will develop a spatial vision and learning skills. Kids will learn to arrange objects by reordering size. Also, they will be able to distinguish shapes and colors. They can play table games. Painting and puzzle-solving will add extra entertainment. In this game, kids can also count objects and numbers.
Important Features
Here you have around 12 games in one app.

This game is available in English, Portuguese and Spanish.

It improves your kid's memory and concentration.

Your kids will develop logical thinking, and it will increase their creativity.

This app is decorated with a clear and intuitive interface.
11. Baby Shark Best Kids Songs & Stories
---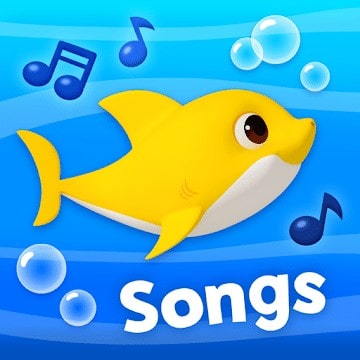 Right now, the most popular song for babies and kids is the Baby Shark. And if your junior is also a fan of this song, then just install Baby Shark Best Songs & Stories. It is another popular kids game for Android that will keep your kids busy for hours.
You can just let your kids listen to these songs again and again while learning the stories of baby shark. This app is full of kid-friendly songs and stories which are properly organized and hundred percent safe for your kids. Besides, there are tons of free and educational videos that will entertain your kids for a long.
Important Features
More than one thousand kid-friendly videos on education, rhymes, baby shark stories, etc. are available.

You can select videos and songs of specific categories and play them for your kids.

No advertisement will appear to disturb your kids.

This app is designed with a kid-friendly interface and colorful theme.

You can use screen lock mode and change the language too.

This app will help your kids to memorize songs, rhymes and learn the basics of the target language.
12. Alphabet for Kids ABC Learning – English
---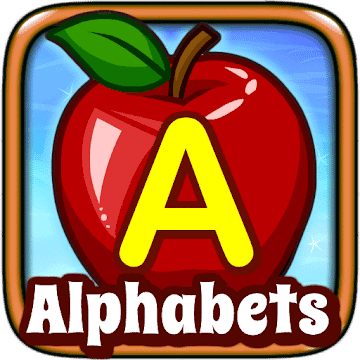 Make your toddler learn English alphabets and language fundamentals in a playful environment with Alphabet for Kids ABC Learning. It is an education-based free kids app for android dedicated to toddlers. The app is very colorful and attractively decorated, which makes the kids love it. It offers a lot of different games on numerous topics. You will like its logical approach in teaching and kids friendly graphical content.
Important Features
Helps your toddlers to get accustomed to reading and writing of the English alphabet.

Offers educational mini-games, puzzles, quizzes, and more.

Includes tonnes of alphabet-based flashcards that help to learn new words and concepts.

This language learning app comes with sound based learning content that boosts phonetic inputs.

It offers a lot of fun activities for kids, such as matching, identifying, etc.
13. Puzzle Kids – Animals Shapes and Jigsaw Puzzles 
---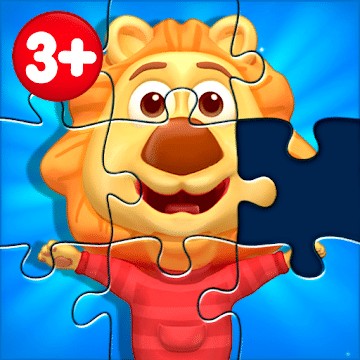 Puzzle Kids is a unique animal-centered educational game for Android. It is ideal for kindergarten and preschool going kids. This educational game is full of puzzles and minigames, which are very useful for kids' development. It can be accessed without an internet connection and works smoothly on both tablets and mobile devices. It is free to use and does not come with any commercial advertisements. So, your kids can learn without being distracted by those advertisements.
Important Features
Kids can play with colorful puzzles featuring animals and colorful objects.

Comes with matching games where kids will be able to guess and match different shapes, objects, and images.

It is designed to make your children have proper concentration and cognitive skills.

Offers a child-friendly and widely accessible user interface.

Features appealing sound effects and promotes learning habits with interactive, rewarding systems.
14. Educational Games 4 Kids
---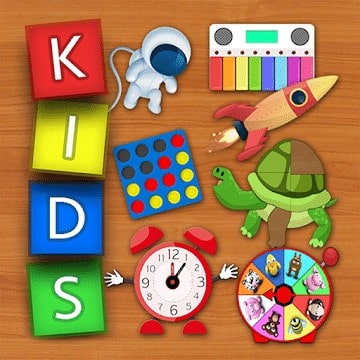 Children learn more effectively in a playful environment, and Educational Games 4 Kids is one of the best platforms for them. Worldwide, this Android app for kids is known as the best kids app for Android with tons of educational elements. You can download it for free, but it includes in-app advertisements.
It is suitable for children around age 3 or more. But it is likely to be the best for the preschoolers and kindergarten students. Your kids will become smart by playing games and solving puzzles in this app.
Important Features
Includes approximately 12  different games that are designed to develop children's concentration, memory, and cognition.

Comes with piano featuring 12+ songs and useful musical notes.

Your kids will learn to paint, distinguish between colors and shapes.

The minigames include animal names, figures, and sounds.

It supports multiple languages along with English; they are Spanish and Portuguese for now.
15. Kids Spelling Matching Game
---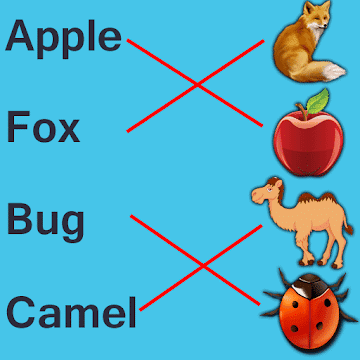 The name of the app suggests its function. Kids Spelling and Matching Game are specially designed for your kid's spelling learning. Here in this game, your baby has to match the right spelling with the object.
In each level, your kid will be given a picture with several spellings; they have to choose the right spelling for that picture. For the matching, toddlers need to simply draw a line. The green light means the right answer and red for the wrong ones. This game comes with in-app purchases and ad integration.
Important Features
Your kids can enjoy approximately 270 challenging levels. 

There are more than 1350 spellings to learn.

In every level, 5 spellings will be given for each image.

Features amazing sound effects for kids.

Provides child-friendly images and graphics.
16. Kids Educational Game
---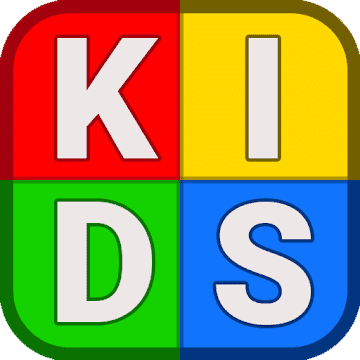 When it is about finding out an app that will help your child's learning, Kids Educational Game can be a good option. In this game, your baby will get introduced to colors. They can play with numbers. There are lots of musical notes too. Here children can play with puzzles, which will improve their logical thinking ability. The memory cards will develop the toddler's memory. Also, kids will be able to express their creativity through painting. Another section contains animal names and sounds.
Important Features
You will get around 11 games altogether.

The game supports both the English and Spanish languages.

It develops a kid's psychomotor apparatus.

Toddlers will be able to associate with forms and shapes.

This game makes your child more responsive and improves their spatial vision.
17. 384 Puzzles for Preschool Kids
---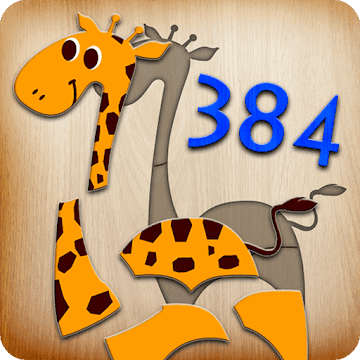 Here's another educational app on our list for your kids. In this puzzle game, your toddler can find a huge collection of puzzles containing Food, a Kitchen, Animals, Bathroom, Furniture, Tools, and Cars. 384 Puzzles for Preschool Kids is reliable as it has over 1000 reviews from parents.
You can start with 35 objects in your free trial. Here babies can find more than 100 animal puzzles. For vehicles, there are 30 different images to match. This game will help your child to expand their vocabulary, pronunciation, cognitive skills, and memory. Easy interface and fun sounds will definitely attract your child.
Important Features
Here you will get 5 mini-games in one app.

This game supports approximately 30 different languages.

It has thousands of puzzle pieces within 8 themes.

Kids can enjoy a bonus balloon pop up game.

The puzzle pieces are easy to drag and drop.
18. Learn  to Read with Tommy Turtle
---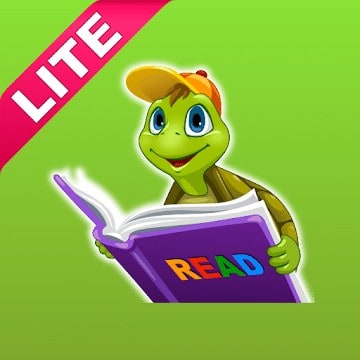 Presenting you to Learn to Read with Tommy Turtle, an educational game for kids. Each option of this game Is carefully designed so that your child is encouraged to learn more. Your baby will understand the processes of making words with letters as they will move the turtle in the word bridge.
Tommy's animal friends will encourage your child to read. The letterbox should be correctly matched for word spelling. To know how the word is spoken, your kid needs to help Tommy bat with the correct ball. Toddlers can learn about the word family in a fun way with magic potions. They can also launch a rocket to practice the word family.
Important Features
The game is decorated with 6 sections.

Your kid will learn new words, pronunciation, and word families.

This app is helpful for your kid's skill development, memory, and vocabulary.

It has a simple and easy, child-friendly interface for your kids.

Children will enjoy the fun sounds and amazing graphics.
19. Lingokids – A fun learning adventure
---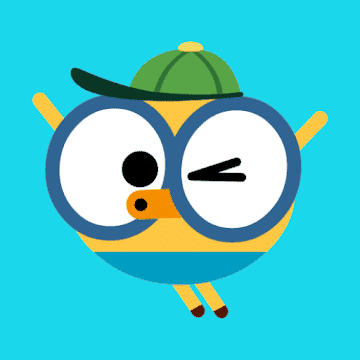 Lingokids is not just an educational app for Android; it is a platform for the kids to learn new things and ideas in fun mode. It comes with entertaining content, activities, quizzes, games, songs, and more. This play-learning app offers more than 3000 words and 60+ topics in English, which children can by listening to comprehensible audios and interactive songs. The app is widely accessible and includes modes for kids and parents. It is free to use and also includes a features enriched premium package.
Important Features
Offers a kid-friendly ecosystem with a guaranteed, safe browsing interface.

It offers animated companions with proper guidance, so your children will not feel alone while using this app.

Kids will be able to learn about colors, alphabets, numbers, shapes, animals, objects, foods, ideas in English with proper meaning.

The basic version is totally free with minimal access to premium features and does not contain any ads.

Simple to use and works smoothly on both phones and tablets.
20. Kids Coloring Book: Princess 
---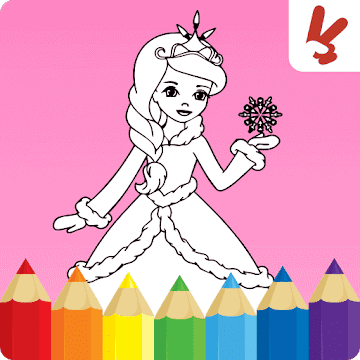 If you are looking for a drawing app for your baby girl, the Kids Coloring Book will be the best choice. And it is the last app to recommend today. With this app, your little kids will learn to draw step by step from the easy tutorials. And also, they can paint the already drawn pictures, and most of the kids actually love this part. Besides, this free kids app for Android is designed with a very cute and kid-friendly interface. It is also easy to use, and no advertisement will distract them ever. Seems interesting, right? Let's see more about it.
Important Features
Over 50 coloring pages are there, and your kids can paint those images again and again.

The theme of this app includes an efficient eye-protective function.

There are no elements in this app that you need to buy with money.

Relaxing music behind the game will keep your kids calm and help them boost their creativity.

Doodles making canvas and tutorials are also available here.
Final Verdict
---
If you have a glimpse over these 20 best kids apps for android, you must notice that there are different types of apps. There are games, educational apps, music apps, drawing apps, puzzles, and other types. So, it is tough to narrow down the list as we don't know, especially which type you are thinking will be the best for your kids. So, watch over the apps once again and find the best app for your kids by yourself. None of these apps have any dangerous elements for kids, and we can assure you that these apps will be helpful for the babies. But once again, I will warn you about the recent problem of kids' addiction to the smartphone. At any cost, you have to ensure that your kids are not getting addicted to the phone at all.
So, that's all for the day. Wait for us until we come with something new. Till now, stay connected and leave your suggestion and inquiry in the comment list if you have any. Thank you.