PlayStation is the name of the biggest revolution in the gaming industry. The games released for the PlayStation have become the center of interest for gamers all around the world. But affording a PlayStation is not possible for all of us. But it doesn't mean that our interest in those exclusive games has been disappeared. However, we should thank modern technology. Lots of PSP emulators for Android have been launched that can help you to enjoy all the PSP games. So, here, I come to provide a recommendation of the 20 best PSP games for Android that you can enjoy.
Best PSP Games for Android Users
---
There is a number of games launched for PlayStation users. What do you think? Are all of them worth being played? Of course not. But most of the game is indeed exciting and worth your time. The number of more exciting and addictive games has another problem. It can make you confused about which one to try.
However, here, I have come with a list of the 20 best PSP games that you can enjoy just with your smart device. So, keep your glance at the features of these games and select the game or games that will make the time more exciting.
1. God Of War – Ghost Of Sparta
---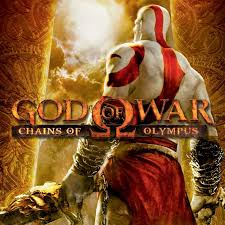 Probably the most popular game for the PSP user is God of War. And you can enjoy playing it on your Android device with a PSP Emulator. God of Was is a gaming series, and it includes a number of versions where Ghost of Sparta is the most played one. This action-adventure game is full of mythological twists and war strategies.
The story behind the game is completely based on the life of the mythological hero, Kratos. He is hunted by the vision of his mortal past and so is seeking vengeance. On his way, he meets up with people, gods, and creatures, and the story goes ahead.
Important Features
Action game with a twist of adventure and mystery.

It is the 4th chronological series of God of War.

Full of combo-based combat and missions.

Tons of weapons are offered where the main weapon is the Blades of Athena.

You must have a device with high-definition graphics to play this game on it using an emulator.
2. Grand Theft Auto – Liberty City Stories
---
It would be quite unbelievable if you say that you didn't hear about Grand Theft Auto. It is mainly a PSP game and widely played by both PC users and Androy users with the help of emulating technology. Well, like God of War, this game also includes lots of versions, and now, I am talking about Grand Theft Auto – Liberty City Stories. This PSP game for Android became the best selling of this gaming series because of its extraordinary functions and real-life-like simulating tasks.
Important Features
This exciting game is full of challenging tasks and missions.

Lots of functions you can customize, like changing your clothes, cars, etc.

Flexible viewpoint and very updated visual effects.

You are allowed to take any vehicles on the roads and even the helicopters too.

Stunning soundtracks and you can change the music also.
3. Assassin Creed – Bloodlines
---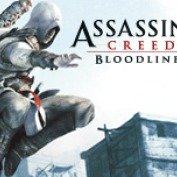 Another popular name in the gaming world is Assassin Creed, and now I am here to introduce you to the most played version of it. It is Assassin Creed – Bloodlines. And the good news is, you can enjoy this game on your Android device just with an emulator. However, in this game, you will be back to your past and find out the history of the great assassin who carried your genetic features. It is Altair, and you have to find out the last templar who flew from the Holy Land to retreat to the island of Cyprus.
Important Features
You can use the signature movement, combat strategies, and style of Altair.

High-quality graphics and sound effects.

You have to ensure a device with high-definition graphics to play this game.

You can unlock thousands of exclusive missions and mysteries.

There is an open world environment where you can run and climb over for an adventurous journey.
4. Pro Evolution Soccer
---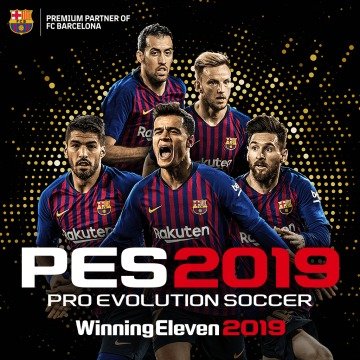 Attention soccer lovers, I have something for you. It is Pro Evolution Soccer. It is another popular PSP game for your Android device to try for the best soccer experience. This exclusive soccer game is not completely equal to the regular football games for Android. But you will be able to get something more than those football games. An unlimited number of Leagues and tournaments will be waiting for you as soon as you start playing it.
Important Features
A good number of licensed Leagues are available to play with.

A lot of levels with 11 new skills and traits.

4K graphics supporting technology with the touch of photo-realism aspects.

Three important events, which are ICC pre-season, in-depth transfer system, and new League licenses, are available.

Graphics of almost all the famous Football players are there too.
5. God Of War – Chains Of Olympus
---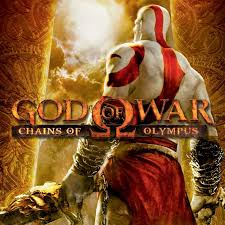 Spartan warrior Kratos is back again with his new debut in God of War – Chain of Olympus. It is another best-selling version of this series. With the aim of vengeance, Kratos is again on the rampant of death. In this sequel, you have to go through the dark days of Kratos's life when he had no way but to kill his daughter and wife. The mythology here meets the highest suspense and excitement. So, it will be a foolish task to avoid this game for action-adventure game lovers.
Important Features
Join the large-scale combat with your legendary Blades of Chaos.

You can reveal and unlock more strategies and combat techniques.

Lots of challenging puzzles will be given to solve.

Dark world music with high definition visual effect.

Requires a device with a high specification to be played on.
6. Grand Theft Auto – Vice City Stories
---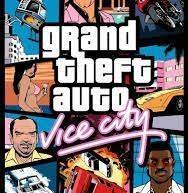 Another version of Grand Theft Auto is the next recommendation for you. You can try this one, too, if you are a true fan of GTA. It is GTA Vice City Stories; probably the most played GTA PSP game. However, the gaming strategy is equally the same as the previous sequels of GTA. But the story here gets changed with a lot of twists. You can try living a life of gang members and take part in different missions to keep your power hold on the gang culture. 
Important Features
In the open-world environment, you can do whatever you just want to like, roaming in the City, visiting clubs, etc.

You can get involved in the interaction with lots of new people in the City.

Missions are not compulsory for you to go on. So, you have the right to accept or reject any of them.

Change your clothes and cars whenever you want.

You can be a millionaire by just grabbing and stealing cars, money, and goods from other people. But make sure that you are not caught by the responsible policeman of the City.
7. Need for Speed
---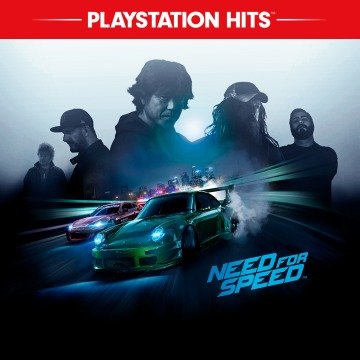 Need for Speed is another name that I can never believe that you are not aware of it. This car racing game is the first racing game to bring a better twist to the field of Racing games. And you can now enjoy it even if you don't have a PSP gaming console. However, in this exciting racing PSP game for Android users, you can enjoy tons of racing competitions. You can take part in duels or multiple competitors' racing tournaments. Also, you can customize your cars' outlook and choose the parts from thousands of options. Also, you can choose the route to give a race on.
Important Features
It will offer you thousands of cars with variations of specifications to choose from and drive.

Very appealing background and encouraging soundtrack.

3D graphics and game-changing visual effects.

There are thousands of challenges you can accept to show your talent in driving.

Enjoy rewards and unlock new cars and routes every day.
8. Dragon Ball Z – Shin Budokai
---
You can also play Dragon Ball Z, a special gaming adaptation of the popular animation Dragon Ball Z. It is mainly a fighting video game developed for PSP users. There are several games of this series on Budokai addition, and I am now talking about the Shin Budokai. In this fighting game, you can fight against automatically played warriors and show your skill in fighting. You can use the special ninja techniques of the legendary fighter Goku. Different villains of the same animation series will appear to fight against you.
Important Features
Same story as the animation is there behind the game.

Special villains of the show will have appeared with all their specific ways of fighting against you.

You can use all the abilities Goku did have in the show.

Encouraging sound behind the game, just like the animation show.

High-quality graphics and visual effects will increase your interest in it.
9. Tekken 6
---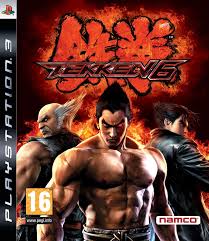 Another fighting game is here to play. It is Tekken 6, one of the most popular PSP games, especially recommend for fighter game lovers. It is like a fighting arcade game where you can engage in combat and show your skill in fighting. Beating uncountable enemies will be fun if you can manage to earn a good skill in it. Also, if you are a real fan of an old-school arcade game, then I am pretty sure that it will be the best option for you to be nostalgic to turn your smartphone to the arcade machine.
Important Features
Features of old-school arcade games are available.

You can choose fighters from a huge number of options.

Each fighter includes some particular techniques that you can use for a better movement.

Mood changing soundtrack and special Voice are scheming for each player.

Show your day-to-day improvement and your progression in the achievement list.
10. WWE Smackdown vs. Raw 2011
---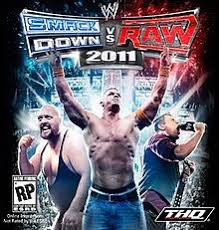 WWE is the name of love for a great portion of the 90s kids. You can now enjoy taking part in WWE with the best gaming quality as WWE Smackdown vs. Raw has been launched as one of the best PSP games for Android users. As usual, it is the WWE fighting game with all of the reality show's features. You can take the role of your favorite players like John Cena, Undertaker, Big Show, HHH, Batista, Randy, and others. You can also enjoy fighting in different exclusive gaming shows and special combat here.
Important Features
Special events like WrestleMania are available to take part.

You can also take part in the special gaming show like hell in the cage.

In some of the combats, you are free to use the table, hammer, chain, belt, and other types of equipment.

You can use the special and particular fighting way and technique of the specific player.

It renders high-definition visual effects and very exciting soundtracks.
11. Naruto Shippuden – Ultimate Ninja Impact
---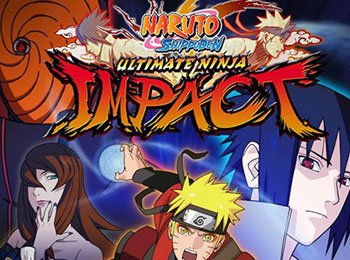 As a big fan of Naruto, I cannot leave the list without the gaming adaptation of the popular animation series. It is Naruto Shippuden – Unlimited Ninja Impact. Just like the animation series, this game has gained versatile fame as a great PSP game for Android users. If Naruto is your favorite animation series, you must be aware of the ninja techniques of the characters like Naruto Uzumaki, Itachi Uchiha, Sasuke Uchiha, Kakashi Hatake, Obito, Madara Uchiha, Sakura, Hinata, and others. You can use those techniques with the role of those characters and fight against another.
Important Features
Same story as the animation behind the game.

Legendary sound effects, just like the animation, did include.

Extraordinary visual effects with 3D graphics and physics of the characters.

Different war Venue, which is taken from different villages of animation.

You can see the achievement list and investigate your progression.

Lots of challenges to accept and show your fighting excellence.
12. Killzone – Liberation
---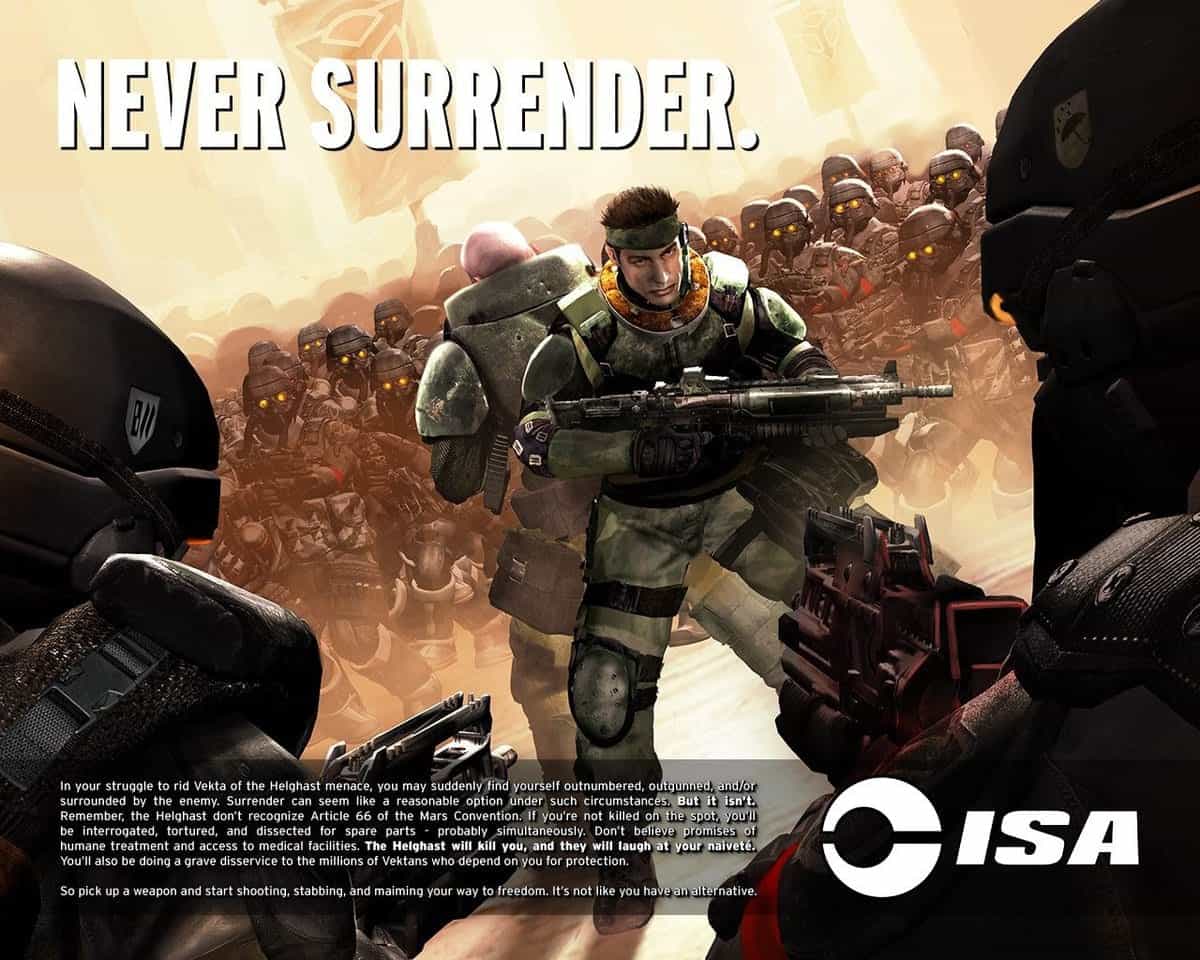 Killzone is another most played PSP game you can enjoy on your android device. It is an action game with thousands of twists and mysteries. In this PSP FPS game, you have to control the Jan Templar. The enemies are controlling your ground and capture lots of your men. Now, fight hard to get your right back over your land and also to free your men. It may look very easy at the beginning, but time will prove its hardness as more as you play. But I can guarantee that this game will make you addicted, and you will truly enjoy it.
Important Features
Designed with a unique top-down isometric view to make it more exciting for the players.

You are free to fight with heavy weapons like machine gun turrets, tanks, hovercraft, jetpack, etc.

You can collect lots of money cases to find pickups that you can use to unlock new weapons.

You can also upgrade the Templar's ability and new techniques.

This game includes 5 chapters with 4 different levels.

You can enjoy this game with different modes where the multiplayer mode is available.
13. Iron Man 2
---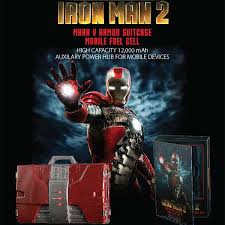 Finding a boy who doesn't like Ironman is hard. Sony has released its best-selling PSP game set after the movie carries the same name. However, it is Iron Man 2, a very popular PSP game for Android users who can use a PSP emulator. The story behind the game is the same as what was written by Matt Fraction.
You can encounter the most familiar persons who appeared in the movie and also fight against them. As you can play as multiple players, you can enjoy views from their perspective. Want to know more? Then you should see the features.
Important Features
The Voice of the players of this game is given by Don Cheadle and Samuel L. Jackson.

You can use either Iron Man or War Machine, where each of them includes different fighting techniques that you can use too.

You can choose different suits and armors for the player.

You can also choose different weapons for a better fighting experience.

You can enjoy different levels and unlock a new one to enjoy more.

Movie-like soundtrack and excellent graphics, even on the Android device.
14. SpiderMan 2
---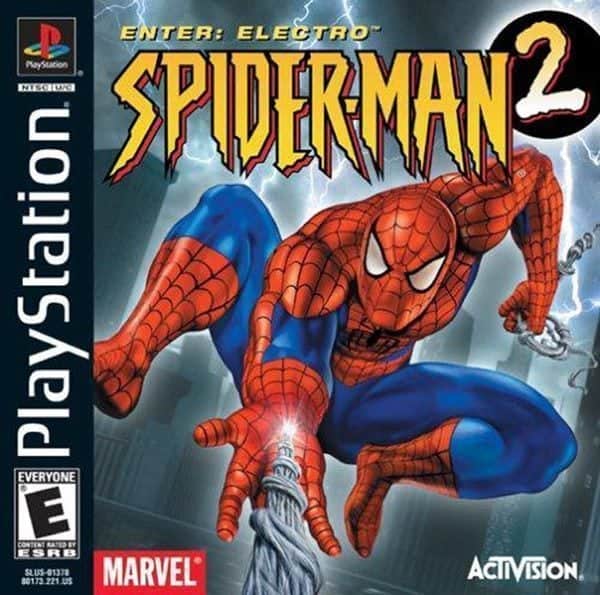 Another popular story-based action-adventure game is Spider-Man 2. You must be familiar with the movie and the game also; like this, they already have a different fan base. However, Sony has launched the gaming adaptation of Spider-Man, and it has become one of the most played PSP games for Android users. You can enjoy all the abilities of Spider-Man and help people by saving them from monsters. All the villains from the movie will appear to fight against you, and you have to defeat them by your skill.
Important Features
Thousands of levels and missions to unlock.

Use all the special abilities of spider Man and use them again the abilities of the antagonists.

You can enjoy access to peter Parker's home and other things.

It is an insomniac game with Marvel License.

Mood changing sound and special visual effects.
15. Kingdom Hearts Birth by Sleep
---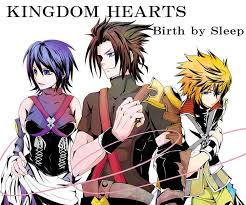 If you want to enjoy a PSP RPG game for Android, you can try Kingdom Hearts Birth by Sleeping. It is the international sequel of the famous PSP game Kingdom Hearts. It is actually not the sequel, but the prequel as the story starts 10 years before the story started in the first part of Kingdom Hearts. Mainly, it focuses on the journey of Terra, Aqua, and Ventus. These three fighters are on their way to find out the missing Master Xehanort. On their way, they will have to face a lot of situations to handle.
Important Features
You can customize the Command Deck with the techniques and abilities of the players.

You can use an unlimited number of magic spells and magic casting.

You can also use commands like a storm, surge, etc.

You can engage with interactions with many people and phenomena.

Show command board where you can find the players who have completed a mission.
16. Crisis Core – Final Fantasy VII
---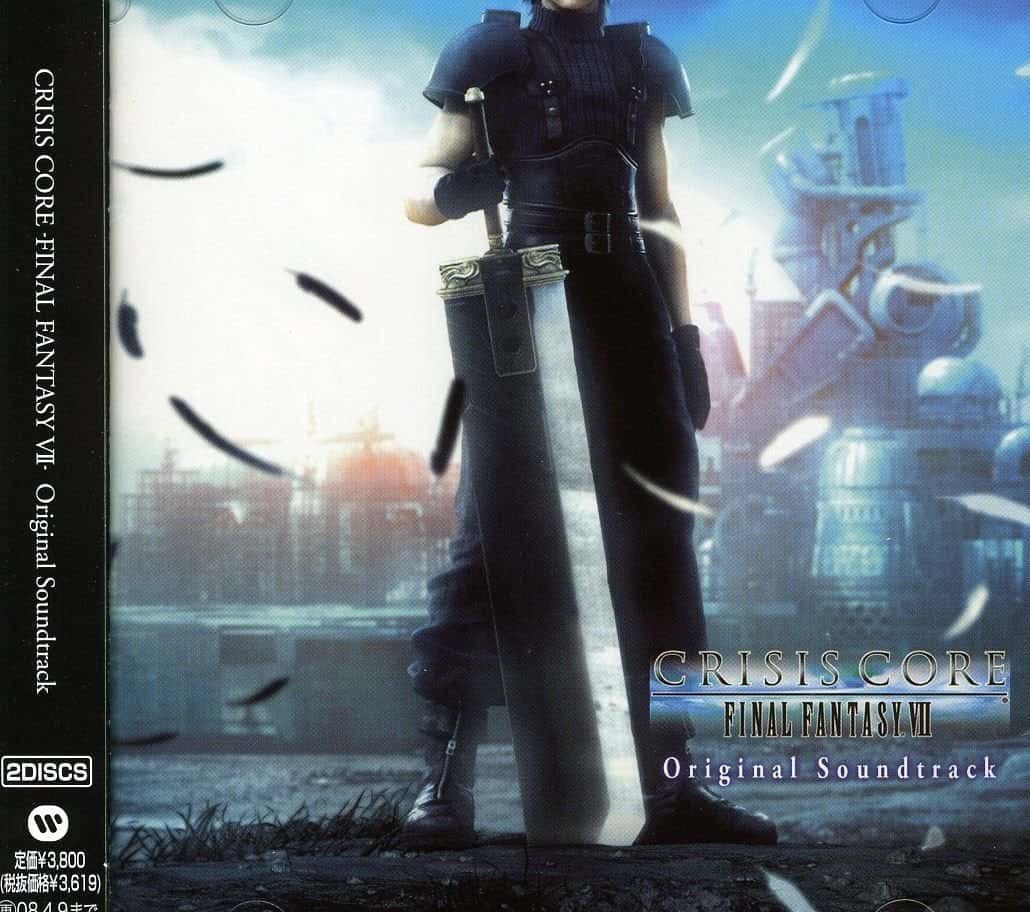 This one is for Final Fantasy lovers. On the story of the animation series, PlayStation has its RPG action game, and you can enjoy it on your Android device. Well, now it is Crisis Core. The game mainly focuses on the life of Zack Fair. Here, Zack is a member of the Parliament of Solders.
And now, Zack is assigned to find a missing object, which is very important for Parliament. But the game mainly centered on the war between the mega-corporation Shinra and the people of Wutai. Do you get excited? Then see the features to learn more about this PSP RPG game for Android.
Important Features
Using Zack, you can engage in the interaction with a lot of non-player characters.

It is a real-time combat-type RPG action game.

Unique mechanic combat system using slot-machine.

The exciting digital mind web system is available to make it more interesting.

Besides Zack, you can play with Cloud, Tseng, Sephiroth, Genesis, and Angeal.
17. Daxter
---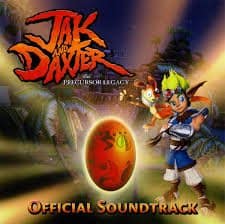 Why not check out the action-adventure game Daxter? It is a very addictive PSP game that you can play through a supported emulator. You will have to possess the original PSP game ROM to load it to the device. Play as Daxter as you explore Haven city and clean up the swarming pests. The game offers lots of challenging missions that will keep you come back to the game world. You can also compete with other players in multiplayer combat challenges.
Important Features
You will get a completely new gameplay experience and a rich storyline.

This game comes with high-quality graphics and jaw-dropping in-game environments.

This PSP game is also available in the PlayStation consoles and features an excellent controlling system.

You should fight your way through obstacles to find out the location of Jack.

It features an interactive upgrading system and logical character leveling.
18. Spider Man 3
---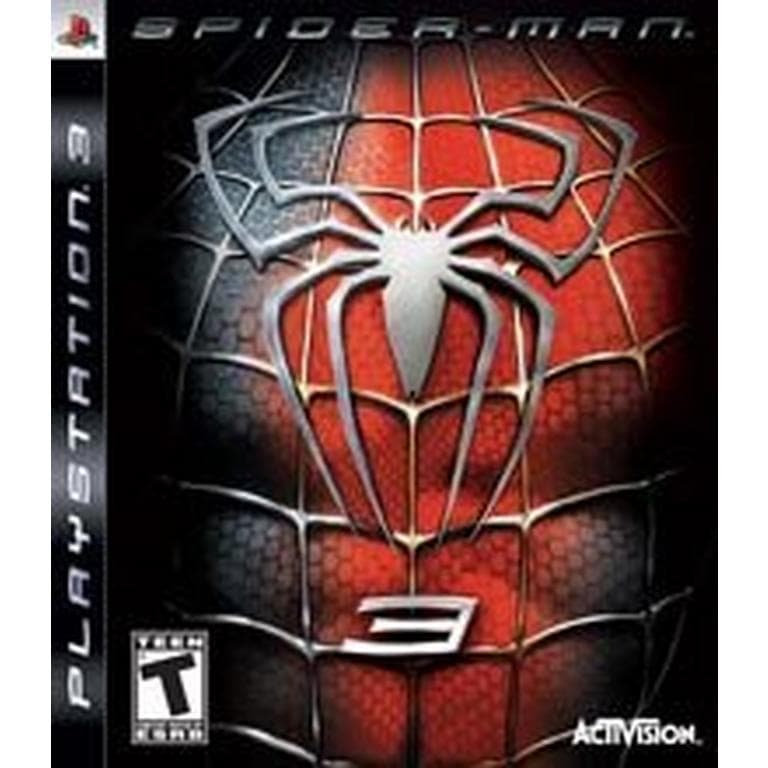 Take yourself in the world of Spiderman. Spider Man 3 is a high-definition PSP game you can play in your consoles and Android phone using PSP emulators. The game comes with a rich story and lots of actions. It features the fictional world of Marvel comics. You will be able to fight with known enemies, such as Sandman, Venom, and others. The game offers action-packed missions and engaging challenges.
Important Features
Play as Spiderman and defeat different bosses with eye-catching fight combos.

The game offers superb graphics and sophisticated in-game environments.

You will be able to perform different special abilities and suit specific powers.

The game provides cinematic visual effects and mesmerizing animations.

You will face more than 10 different enemy bosses in battles.
19. Metal Gear Solid: Peace Walker
---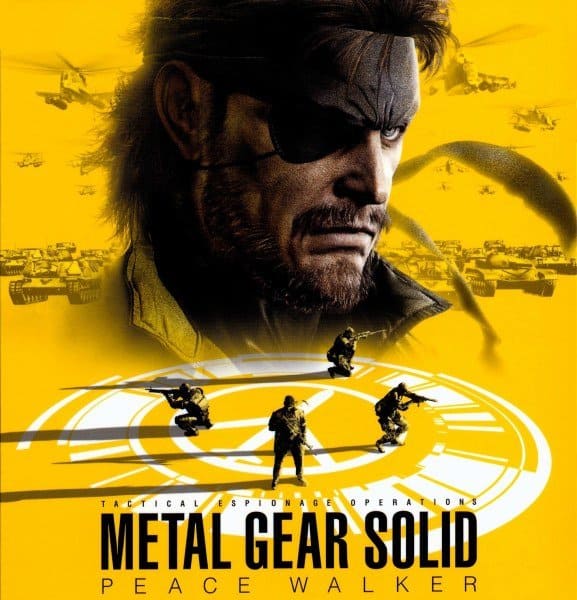 Check out the action game Metal Gear Solid: Peace Walker by Konami. It offers very high-quality visuals and a logical gameplay experience. The story of this PSP strategy game is rich with a lot of action and shooting challenges. You will play as a soldier who will forge a new path and make legendary efforts in the world of Metal Gear. This is the series first game, which is fully directed and designed by the mastermind Hideo Kojima. You can play this PSP game for your Android devices through supported PSP emulators.
Important Features
It offers extensive shooting actions with a blend of RPG elements.

The game world is huge, with lots of content and rich in-game environments.

It offers a completely new experience on the PSP platform with a new gaming experience and blends of RTS action and RPG elements.

You can enjoy the legendary stealth actions of previous Metal Gear titles and new multiplayer co-op missions in the same game universe.

It offers various tools, weapons, vehicles along with a synchronized leveling up and upgrade path.
20. The 3rd Birthday
---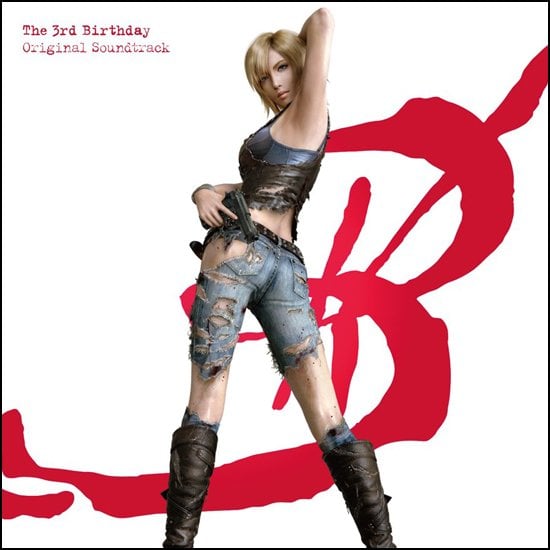 Let's meet another visually appealing game for PSP. It is The 3rd Birthday. The game has a suspenseful story, and you will have to save the world by playing Aya. You will go back to the past and take precautions to save mankind. The game features lots of different elements. It is basically a 3rd person shooting game with RPG elements.
There are be strategy-based combats and huge upgrade paths for skills and weapon systems. It offers an interactive controlling system and also supports gamepads while playing on Android devices through PSP emulators.
Important Features
You will fight as Aya with the twisted ones.

The game provides a wide range of weapons and character skills that are also upgradeable.

You will play in Manhattan city and save human civilization from the twisted beings.

It provides beautiful graphics, cinematic events, and jaw-dropping CGI animations.

The control system is widely accessible, and you will perform lots of fight combos with ease.

You will love its smooth gameplay and modern game UI.
Final Verdict
---
Thanks to the emulators for what you don't have to buy a PlayStation, spending a lot of money to enjoy these games. There is no doubt about the popularity of these PSP games, and so you can try any from the list. I have added games with different types, so you have to read out the features to find out the one that suits your test well.
Like if you love racing games, then Need for Speed is for you. To play an RPG action game, you can try Crisis Core: Final Fantasy VII. Also, you can try Naruto Shippuden or Dragon Ball Z if you love the animation. At the same time, to give a try on the legendary game, you should try GTA or God of War. So, I hope you will find your favorite PSP game for your Android device.
Don't forget to let us know about which one you have started to play and your experience with it. Also, let me know if I have mistakenly forgotten anything important here. For your support, millions of thanks to you. Stay safe and tuned with us.