What can be more irritating than spending money more than your budget in the grocery shop? You know, why does that happen? It is because of a good arrangement or listing of your needs. If you make a proper grocery list, the risk of spending more money buying unnecessary things will disappear. Keeping memo pads or notes with a pen is not possible all the time so that you can write down your essentiality's when they appear in your mind. But you have your phones beside you all the time. So, if you have one or more good grocery list apps for Android, you can avoid all these hassles and enjoy your happy shopping time.
Best Grocery List Apps for Android
---
You cannot deny the need for a proper grocery list before heading towards the market. Just as you find lots of products in the shop and get confused about which one to pick, PlayStore contains thousands of Android grocery list apps that can make you immethodical. This is why just as a proper grocery list can solve your shopping hassles, a list of best grocery list apps for Android can help you to find a good app. Here, you can go and find the shopping problems' solution for you.
1. Out of Milk – Grocery Shopping List
---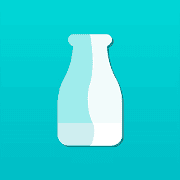 Are you out of milk or anything of your daily essentials? Well, here I present Out of Milk, one of the best grocery list apps for Android. It is a cozy app with a beautiful theme, and the functions are very easy to understand. To take a note or to make a list is just a matter of a few seconds here. Even finding a particular app by filtering the names is also easier so that you can find your previous grocery lists to check your needs once again.
Important Features
It can detect the products by names and automatically arrange them in particular categories.

Synchronization and undo option for security.

A barcode scanner is available to check products in the supermarket.

Calculate the price of the products in your cart automatically.

It is easy to text and shares the list via email or other sharing apps.
2. Bring! Grocery Shopping List
---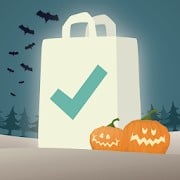 You can also try "Bring! Grocery Shopping List" to make your shopping event organized. Well, it is a customizable app that lets you make lists in different background notes. In a list, you can add item names very easily just by adding the names. It will categories the items automatically. By this, you can save time and money not buying unnecessary things in the super shops. So, why don't you love it?
Important Features
You can create a shared shopping list with other members of your family.

As being synchronized, you can share the list with others very easily.

Let you manage your list using your phone, tablet, and smartwatch.

There are lots of predefined catalogs you can get the idea from.

Add your photos and take notes and recipes on the notes.
3. Google Keep
---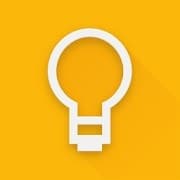 Please don't say that this name is new to you because Google Keep is one of the most popular Android Google apps. For its easy note-taking capacity, people call it the best shopping list app for Android. You can make a note with a title, and a note can hold about 3000 words. You can make them archived when you think you don't need them right now but can use them in the future.
Important Features
You can make lists and keep notes using pages of different colors.

You can add photos in the notes.

You can pin your favorite folders to get them easily.

Archive and unarchive functions are available.

Synchronization and undo options are there too.
4. Recipe Calander
---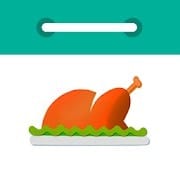 Want to make an easy and healthy meal plan? But first, you need a proper grocery list. For that, you can use an app that we call Recipe Calander. It not just a receipt and meal planning app but also a very supportive grocery list app for Android. Keeping a list in this app is very easy and fun because of its colorful list chart, where you can even add photos. Want to know more about it? Well, here you can go through the featured.
Important Features
Voice input for easy and quick listing approach.

Beautiful listing chart with colorful background.

Tons of Predefined products are set to make your listing easier.

Easy meal planning and recipe adding functions.

Also, check calorie and diet charts properly besides reducing your time to prepaid foods.
5. Cozi Family Organizer
---
For a healthy family leader, Cozi Family Organizer is a must-have app. It is a multifunctional food and fitness app that will help you keep your family healthy and fit. It will make a meal plan based on the BMI and health condition. But the best of this app is to make your grocery list Organized. Using this app, you can easily Organize your shopping list to make your shopping time easier and smarter.
Important Features
The synchronization approach will help you share the grocery list with other family members.

You can quickly cross off the items in the supermarket to make sure that all of them are bought.

Retrieve your list in the supermarket is possible.

Help to control your spending and avoiding unnecessary and unhealthy items.

You can add recipes and migrate the ingredients to your grocery list with one tap.
6. Super Simple Shopping List
---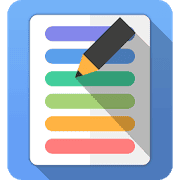 Your days of disorganized shopping time are over. It's now so quick and simple to organize your shopping list for decent, quick, and smarter shopping time. Just use the Super Simple Shopping list—all you have to press the plus button and type the item names. Your shopping cart will be organized within minutes. Simplicity is the best part of this app, and so it will never become very time-consuming.
Important Features
You can mark the items and get a hind of which one you have left.

Pin the list of items as important and get notifications of that.

Integrated voice input is available for a faster listing approach.

Sync between devices and so just share your lists with others with a few taps.

Creating checklists is very easy and quick.
7. Shopping List Voice Input
---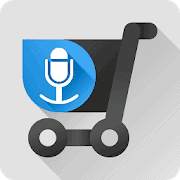 Let me introduce you to another simple and elegant shopping list app for Android. It is the Shopping list Voice input. Did you ever face a situation where you just remember an item you have to buy but forget about it because of not having the energy to type it on your list app? Well, you don't have to type or write. Just say it clearly. This useful app will detect it and save it in your list automatically.
Important Features
Appreciating voice input system that can detect two-voice at a time.

Your list can be synchronized between multiple devices.

Categorized notes for adding your favorite recipes.

It will notify you about the items you want to buy soon.

You can customize the font, text style, background, and other factors.
8. Grocery listing app – Listonic
---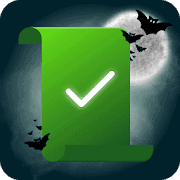 Try the Grocery Listing app to make your shopping time smarter, easier, and faster. For many of its users, it is the best shopping list apps for Android. Making a list and planning for a meal is very easy and time-saving. Because you don't write all the names of your shopping cart as almost all of them are predefined already. Also, this health app is full of food tips for your healthy lifestyle.
Important Features
Help you to enjoy control over the spending by getting reminded of the products you need only.

Voice Input will help you add the item's names quickly.

It is a cross-platform supported app that can be used in both phones and tablets.

Your list are synchronized and so you can share it with anyone.

It can be connected with any smart Android wear to make your shopping time one stem smarter.
9. Food Planner
---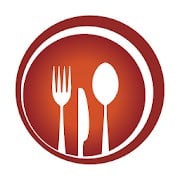 Want to try a multifunctional grocery list app for Android? Then try Food Planner. It is one of the best shopping list apps for Android and other platforms, with a great meal planning chart. There are different functions regarding your food and shopping, but the best part is the listing area.
It is very easy to make your grocery list using this app. Because it has voice integration and tons of Predefined products, making your list will be a time-saving fact.
Important Features
You can import recipes from any recipe and the food-related site you love.

You can add the recipe's ingredients in your shopping cart with only one tap.

You can add photos to the list and recipe nates.

You can save daily, and weekly meal plans on its selected meal planning category.

Synchronize your meal plan and shopping list to any other device very easily.
Download
10. Our Grocery Shopping List
---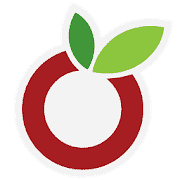 To keep your grocery list and recipes safe on your phone, you can use Our Grocery Shopping List. It is mainly a notepad and grocery list app for Android. Keeping notes and making lists are very easy and fun in this app. There are colorful and eye-catching folders where you will love to write often.
People mostly use this useful app to make the easiest organization of their grocery shopping List. It helps them to save time and money by simply reminding them only what they need to buy.
Important Features
You can add product names just by Scanning the barcodes.

Voice integration lets you add the item names by just loudly saying that.

You can share the list with your family members and other people.

You can make your shopping time convenient with your android wear watch.

You can save your recipes and add the ingredients in your shopping list with only one tap.
11. Shopping List
---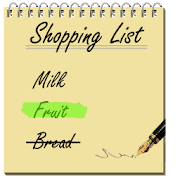 Shopping list is just like a memo pad but in the virtual world only. All the things you can do on a real-time memo pad can be handled in this app too. Well, the main facts are to make lists and take notes. And here, you can go through all the features of a real-time listing diary or notepad. For example, you can edit, highlight, remove words easily. So, now you don't have to carry out your diary, marker, pencil, eraser, and pen everywhere as a Shopping list is here for you.
Important Features
Colorful themes and backgrounds are there that make the app great to look at.

A barcode scanner is available to check products in the shop instantly.

You can highlight product names easily to remind you of that.

Voice integration is there for a quick listing system.

Editing and ordering the products in one category are very easy.
12. Shopping List: Buy Me a Pie
---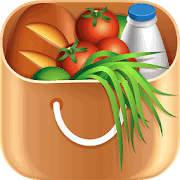 Shopping List: Bye Me a Pie is another beautiful shopping List app for Android. It is colorful and full of exciting features. Once you start using this list-making app, you will fall for its cute design and easy and quick note-taking approach. There are several designs and colors you can adopt to take your notes or to make your list. Also, the theme is good enough for your satisfaction.
Important Features
Let you make lists and take notes for unlimited times.

Predefined products will help you to write down the names of your Grocery list quickly.

Beautiful theme and colorful background.

User-friendly interface and responsive search engine.

You can use this app on your phone and tablet with Android access.
13. Shopping List for Grocery
---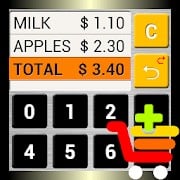 It's time you make your shopping experience fun and profitable with Shopping List for Grocery. You can turn your Android phone into a notebook for entering daily shopping data. It offers shopping lists, price comparison functions, a tax and budget calculator, and many other useful features for effective purchases. This app provides updated prices and quick select options.
Important Features
This is a lightweight Android app that works on almost all capable devices.

The app is featured with a simple user interface and supports multiple currencies and languages.

It can provide a full shopping list like the buying receipt and able to predict approximate expenses.

Users can save their lists and also check to buy history for future references.

There is an option for upgrading to the pro version that offers additional premium features.
14. Price Cruncher – Price Compare
---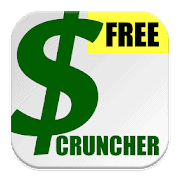 It's great to save some money while shopping, which can be possible with the Price Cruncher shopping list. It is a very useful shopping list that compares prices from different vendors at flexible measurements and ratios. You can keep the product list safe as well as count the discount prices. This Android shopping app is equipped with comparison tools along with a comprehensive system interface.
Important Features
It is integrated with bulk comparison for the whole product list.

This app allows users to calculate discount ratios and category-wise comparisons.

Shopping lists are customizable and can be accessed anytime with advanced saving options.

Users can make personalized lists of anything imaginable and supports different languages and measurement units.

The users can manage different stores simultaneously and are also provided with a cutting-edge backup system for data protection.
15. That Shopping List
---
The last one is That Shopping List. Well, it is a very time-saving grocery list app for Android, and you can use it to organize your shopping cart properly. There are different notes taking options, and so, you can make a list folder Multiple times with a heading. A very user-friendly search engine can also find the list you want very quickly just by typing the name. So, keeping all your essentialities in the list becomes easier.
Important Features
You can take notes with 17 different colors.

Quick, easy, and smart listing functions.

Managing the list files and synchronizing process is available.

Very intelligent and user-friendly search engine for quick listing.

This note-taking app contains thousands of predefined products in your language.
Final Verdict
---
Here, I have added 15 compatible grocery list apps for Android. All of them are more or less equally useful and popular. This is the reason you can face a problem. These can make you confused, right? Well, think about what kind of service you want.
If you want to enjoy a multifunctional shopping list app, then try Food Planner or Cozi Family Organizer. But you are looking for something simple and elegant, then Out of Milk and That Shopping List can be best for you.
You can use Google Keep too as a daily note-taking and list-making app. But all of these apps are indeed the best shopping list apps for Android. So, whichever you select, it will never disappoint you. However, do you have anything to know about this fact? Or have you anything to share with us? Just go ahead on the comment box. Your words are like inspirations for us. Thanks a lot for being our supporter.