Bank to bank money transfer once costs a lot of time and effort. We had to stand in a line to contact the bank officer and ensure the money transfer. But now, the banking system is made easier, and you don't necessarily need to visit the bank officer for almost any banking issue. You don't even need to make a call or anything similar. Just hold your smartphone and install the best UPI apps that are secure and work fast. You can almost handle all the money transfer and banking issues with the apps.
Best UPI Apps with Complete Security, You Should Use
---
When it is about money and your bank account, you should never compromise with the security issue. That's the reason we need to check each and every app multiple times to ensure that they are secure for money transfers. That's we suggested not to use just any you got on PlayStore or AppStore.
But if you have a few minutes to sped checking the below-listed apps, you better try this. We have listed the most secure UPI apps and add their respective details. Hopefully, none of these apps will disappoint you anyway.
1. Google Pay
---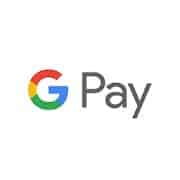 Nothing will get the first place when it is about the best UPI apps other than Google Pay. It is the universal UPI-based online mobile app to exchange currencies in real-time. And the UPI function of this app lets you transfer money from one bank to another. To use the UPI function on Google Pay, you have to click on the user photo and then find the Payment methods. Tap on it and click on the bank account option. There you will get another function called Manage UPI ID. And now, you have to fill necessary credentials to open your UPI ID.
Important Features
As Google Pay is available for both Android and iPhone users, both can use its UPI function.

You can indeed use this app to create your new UPI accounts and charge or manage the pin.

Your account on Google Pay will be encrypted and secured by Google.

This app also lets you book plane tickets, hotels, and other essentials directly from your Google Pay account.

All the account management functions are very easy to perceive, and you can check the tutorials as well.
Pros: This app lets you make international transactions just with a few taps.
Cons: You cannot use this app on a rooted device.
2. Paytm -UPI, Money Transfer, Recharge, Bill Payment
---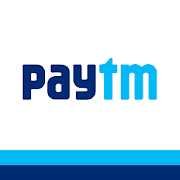 You can also check out India's most-used digital wallet, Paytm. This app is available for Android and iPhone users. To create your BHIM UPI ID & UPI PIN, you have to link your bank account to this app. The rest will be handled by this app automatically. You can simply exchange and receive money using this app. Additionally, Paytm often offers exciting discounts on movie tickets, shopping, postpaid bill, and mobile recharge.
Important Features
This app supports almost all international payment gateway.

You can enjoy frequent offers on different sections with your Paytm account.

Instant bank-to-bank money transfer is indeed made easier with this app.

This app also supports other third-party UPI vendors and banking apps.

You can initially pay utility bills, buy digital golds, and pay contactless online bills as well.
Pros: This popular banking app supports multiple languages and is designed with an integrated web interface.
Cons: The customer support center of Paytm is not quick responsive.
3. Freecharge: Payments & Finance
---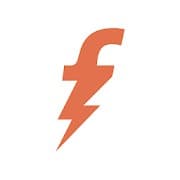 Freecharge is undoubtedly a top placeholder on the list of the best UPI apps. It offers one-tap payments and transactions to make these services easier and hassle-free for all. You just need to put the receiver account, the amount you want to pay/transit, and put your PIN. Moreover, Freecharge provides almost all types of banking facilities like investment, loans, credit card applications, and so on. Let's check out what's more this app will provide.
Important Features
Freecharge certainly features the "Scan and Pay" procedure. Apparently, you can just scan and automatically get the receiver account.

You can transfer money through UPI at a lighting fast speed with this app.

With it, you can indeed directly recharge your Google Play Wallet through codes.

It eventually saves the previous receiver or shop id, so you don't have to input the account number again and again.

This banking app provides impressive offers on transactions and payments all year round.

Emergency services like mobile recharge and instant loans are available in it. Eventually, these services can prove as a lifesaver in crises.
Pros: This app is super user-friendly and easy to use by anyone. In addition, you are getting the highest security with hack-proof networking algorithms in it.
Cons: You will need iOS/iPadOS 10.0 or higher and Android 5.0 or higher to run this app.
4. MobiKwik – Recharge & Bill Pay (BHIM UPI, Money Transfer, Recharges & Pay Later
---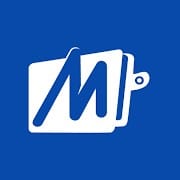 Are you looking for a mobile payment app that can fulfill your day-to-day necessities along with UPI? Then you should try MobiKwik. This incredible UPI featured app is one of the most reliable money transfer apps you can find. It also ensures that you get the topmost experience on their every service. Besides, you will get the fastest UPI transaction services with MobiKwik. Still not impressed? The following details will definitely move you on.
Important Features
It features hassle-free UPI payments with BHIM UPI. Apparently, there is no necessity for additional third-party filling.

The 'Makes Payment' process is super easy and fast on this incredible banking app.

MobiKwik also comes with top-class security and strong encryption to keep your account secure than ever.

You can simply pay for your OTT platform subscriptions with this app.

It indeed keeps a detailed record of the transactions and payment history and eventually proves as a lifesaver in many cases.
Pros: The simple Scan and Pay system makes this app super easy to use. In addition, you can invest in mutual funds straight from the app.
Cons: This app doesn't run on very low-spec phones.
iPhone Android
5. PhonePe: UPI, Recharge, Investment, Insurance
---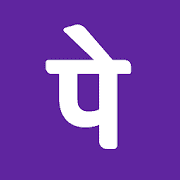 PhonePe is one of the Best UPI apps in the market with the largest number of users. It is already installed over billion times from Google Play Store and Apple Store. You can blindly trust this awesome app. Along with UPI transactions, you will get tons of banking features on this app. Moreover, transferring money and make-payment service feels flawless on PhonePe. You only have to fill receiver account number, the amount, and your PIN to make any transaction possible.
Important Features
The installation and money-transaction process with BHIM UPI is totally hassle-free through this app. You just have to link your bank account on PhonePe for UPI transactions.

PhonePe initially lets you manage banks accounts of more than 140 different banks from it.

The bill-paying service is easy through this app, and you can indeed pay almost all types of basic household bills on it.

You can also make payments for both online and offline purchases or services with it. Apparently, the Scan and Pay system makes offline payment much quick and error-free.

It is one of the few apps that features three-layer of security for any transaction or payment.
Pros: You can eventually recharge your mobile with this app and cope up with any emergency. Besides, it also lets you monitor your refunding status from online shopping websites.
Cons: Some of the phones may face issues after different updates of the app.
6. Pockets- Bill Payment, Recharge, UPI on Wallet
---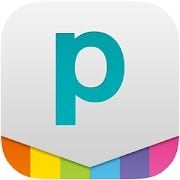 You can make your life even easier, organized, and safe with Pockets UPI on your wallet. This simple and multifunctional app is powered by the popular ICICI Bank Ltd. With this app, you will have a much faster, error-free transaction process. All the process happens without disclosing bank account details. Besides, anyone can easily do UPI transactions with it painlessly. Its step-by-step and straightforward interface makes the process understandable for all. You just have to fill up one step and then move to the next one and have fewer errors.
Important Features
The app's UPI transaction can be done in an encrypted banking network.

You can easily pay most of your utility bills from this app. Apparently, you won't have to go anywhere or stand in line.

This app indeed features UPI merchant pay along with money transfer.

It also supports Bharat QR codes, and it eventually makes this app usable for almost all situations.

The simple Scan and Pay process makes everything much easier for both you and the shopper.

The Postpaid services are apparently available here.
Pros: This is one of the best UPI apps for its responsive 24-hour customer service. Moreover, it gives you impressive offers depending on your usability.
Cons: The interface of the app may not look much stylish to some users.
7. BHIM – MAKING INDIA CASHLESS
---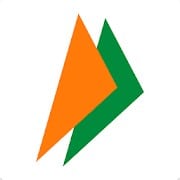 BHIM by the National Payments Corporation of India (NPCI) is one of India's Best UPI apps. It is trustworthy and flexible for everyone. With this amusing app, you can go anywhere without a thick cash bundle or atm cards. Its encrypted and multi-layered banking network ensures that your account and personal data have the topmost security in the digital world. Plus, this app has a very handy and detailed interface that will make your experience much smooth on the app.
Important Features
This app generally supports both UPI and universal Bharat QR, and this eventually enlarges the area of its usability.

You can even donate or send money as gifts to others through BHIM.

This amusing app indeed lets you customize the home interface according to your satisfaction.

To provide an extra layer of security, it validates every payment you make before approving.

The transaction history is well detailed in this app. Apparently, it is a much transparent way to keep track of your spending, bills, or transactions.
Pros: It initially features faster UPI transactions than most other apps out there. Moreover, it supports more than 20 Indian regional languages to provide you a comfortable user experience.
Cons: This app is relatively heavier than most comparable apps.
8. BHIM Axis Pay UPI App
---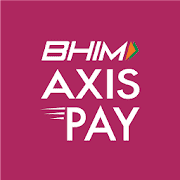 Axis Bank Ltd. brought to you BHIM Axis Pay, a reliable and easy-to-use UPI app that you can use as a daily wallet. Its UPI money transfer and payment system is much quicker and needs little fill-ups and clicks. Meanwhile, you are getting the similar supreme-quality network security of Axis Bank itself. So, you can use this app knowing no hackers or fraudsters cannot reach your account and temper with it. Besides, you will get dozens of other additional services that will make your life even more relaxed.
Important Features
Along with the English language, this app is also available in Hindi. It will apparently make everything easy to get for everyone.

It certainly supports faster UPI transfer on almost all the major Indian banks.

This app also features Scan and Pay system, and it makes Marchant paying quick and simple.

If you are an Axis Bank customer, you get an instant virtual credit card, and you can simply use it as a physical one.

All the services in this app are really easy to reach and get done.

You can eventually recharge your phone directly with the back balance through it.
Pros: This app lets you link other bank accounts with it and monitor the balance with a single click. Moreover, you can even ask for money from others through this best UPI app.
Cons: The transaction limit is lower than many other similar apps.
9. AeronPay – Recharge & Pay Bills, Gift Card & UPI
---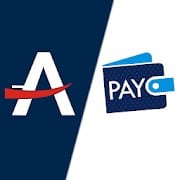 Once you Have AeronPay on your device, you don't ever think about how to pay your bills and maintain your UPI ID anymore. This apps offers the topmost UPI functions in one place. With this app, you can enjoy a seamless payment experience, and the money transfer is completely safe and secure. This app also lets you pay all your utility bills instantly just by using your smartphone. Besides, you don't need to visit the banks to check your bank accounts details anymore once you have this powerful UPI app.
Important Features
You can use this app for any online payment instantly.

This app has integration with more than 170 banks around India.

On different occasions, you can gift your family and friends money using this app.

This app also comes with the integration of almost all international payment gateway.

You can also use this app in different languages. The user interface is also very handy.
Pros: Mobile recharge is faster and easier with this app. Besides, instant bank-to-bank money transfer is possible here with a few taps only.
Cons: Users often face update issues with this app.
Android
10. Cointab – BHIM UPI, Mobile Banking, Bank Balance
---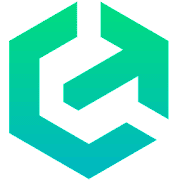 Last but not least, Cointab comes with tons of premium functions regarding the UPI facilities. This app supports BHIM, mobile banking, and easy bank to bank money transfer. This handy app features smart and fast mobile banking facilities and other banking functions. You can also handle multiple bank accounts with this app. Additionally, this safe provides a very safe and protected money transferring facility. Eventually, you can use this app as an alternative to scanning your business card when you need it.
Important features
This app integrates mobile banking with more than 140 national and international baking in India.

It indeed lets you check your account balance and other details.

You can certainly pay your utility bills using this app from your home.

It also lets you activate UAN and check your passbook.

This app initially helps you maintain your life, health, and other insurance.
Pros: This app lets you transfer bank currency without any fees, and that means you don't have to pay a penny to transfer money from bank to bank.
Cons: Some users often find it not working for a moment.
FAQ
---
Q: Which UPI app is best and safe?
A: Phonepe, Google Pay and BHIM are the best and safest UPI apps. All these apps come for free, and you need to fill in all the credentials to have an account in these apps. You can use all these apps on both your Android and iOS devices. According to the users' review and our radio check, these apps are secure and provides all the UPI facilities in one place.
Q: Which is the best UPI app in IOS?
A: Paytm, PhonePe, and BHIM are the best UPI apps in iOS. You can use these apps on your Android devices and iPad as well. These apps provide free and premium facilities, and all of them are safe and almost a hundred percent secure. Other than these apps, you can also use Google Pay and Pockets as well. These apps will provide flawless UPI functions too.
Q: Is Google Pay a UPI app?
A: Yes, Google Pay is a UPI-based mobile money transfer apps. You can activate the UPI facility on your Google Pay account very easily. First, you need to create your own UPI ID. For that, you have first to open your Google Pay account. On the user photo, you need to click and find the Bank account option.
Clicking on it, you will get another option names Manage UPI ID, and here, you will get the option to create your UPI ID. Right under the manage function, you will get another option to change the PIN. So, you can simply use Google Pay to change your UPI PIN and manage the ID as well.
Q: Is Google Pay better than BHIM?
A: Google Pay is better than BHIM in many aspects. Basically, both of them are popular UPI apps, but Google Pay is comparatively faster than BHIM. Besides, Google Pay is more secure and comes with wide access worldwide. But if you only need it to use in India, you can try BHIM without any doubt. In India, this app provides more functions and facilities for sure.
Finally, Insights
---
When your mobile apps can handle all your banking issues, why do you waste your time on the line of the local banks? Just try out the most secure UPI apps on your Android and iOS device. And make your life easier and smart. So, let us know which app you plan to use and how you do with it. We love to hear from you about your experience with the apps we share. And also, thank you for your endless support and time. Have a good day.