iCloud apps are not just essential for Apple users but also for Android users. With the advancement of storage and networking technology, people tend to save their daily media files on local and cloud backup. Cloud-based drives are much more secure and feasible than regular local storage. So, here I have come to discuss some of the best iCloud apps for Android. Most of them are free to use, and you can get premium-grade features with a bit of money.
What is an iCloud App?
---
This generation can be called a tech-based generation because our daily life's important documents, files, papers, photos, etc., from work are primarily stored online. These storage are somewhat local, have limited space, and are most likely to be revealed or leaked outside without any assurance.
This is why iCloud apps were invented, and you might be familiar with the term itself from Apple productions. As Android users cannot have access to the iCloud service, there are lots of iCloud alternative apps available for them. People usually call them the iCloud apps for their convenience.
These apps are guaranteed to guard your documents and folders with free and large spaces. One of this app's primary tasks is ensuring that your files and photos are private and secure from external users or scammers.
Of course, these apps vary from top to bottom regarding the features. But developers have acquired the best possible features that can easily fit into the apps. Some features are old, and you might get used to them. Other than those, there are plenty of new functions for you to try out in the apps, and you can finally keep your memoirs and important notes somewhere safe.
Best iCloud Apps for Android to Store Your Files Securely
---
You don't need to stick with the iOS ecosystem anymore to have cutting-edge cloud storage systems on your daily devices. You just need to have a trusted iCloud app to get Android's features. Go through the following section, where I have mentioned some of the best iCloud apps for Android. Make sure to check the details carefully to choose the right app for you.
1. Dropbox: Cloud & Photo Storage
---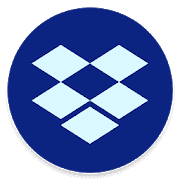 Revealed in the title itself, this app is a technically tough safe/locker where you can keep your photos, videos, files, and important belongings other than money. You can easily get a backup for your belongings and sync them from any device. While sharing, Dropbox makes sure that your information doesn't somewhat get leaked or published locally. Also, as a new member of the technical safe, you will get two terabytes of free space instantly upon signing up.
Important Features
You can automatically upload photos and videos to cloud storage for easy share.

While sharing, you can preview over 175 different types of apps.

By sharing a previewable link, you can also send large files even when the other device doesn't have Dropbox.

A scanner that scans documents, IDs, and licenses, is also included with the app.

You can also preview any type of file in this high-end cloud storage app for Android, even while offline.
2. Google Drive
---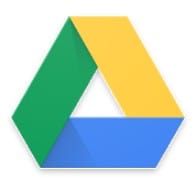 Google Drive is the world's most popular and efficient medium that most people use to store their important files on the internet. As Google is infamous, Drive assures its users of the highest security and reliability any iCloud alternative can ever assure.
Besides, with a drive, you can always get quick access to your documents even without the internet. You instantly get 15 gigabytes of free space upon signing up, and grabbing the premium acquires you more space than you need.
Important Features
You can safely store and get easy access to your items anywhere.

Important notifications are also sent when there is an activity in your files.

You can get a premium subscription for $1.99 per month, which is cheap for the extensive services of this excellent iCloud alternative app for Android.

Google Workspace subscribers have access to sharing files directly with groups.

Subscribers also can create a shared drive to store your team's content.
3. G Cloud Backup
---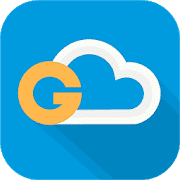 In today's world, not having an online storehouse for your documents and memories sealed up in photos and videos is like being a fish in an open field with no sign of water. G Cloud Backup is an alternative for iCloud storage on iPhones but works on Android phones only.
Of course, it will provide you with plenty of free storage when you create a new account, but there is always an option to grab a premium subscription at a very cheap rate.
Important Features
You can migrate files from one device to another even when the app is unavailable on the other.

Cloud storage, where you store everything, is extendable.

You can simply organize the memories in your photos and videos you store in any timeline.

You can also back up photos and videos from WhatsApp, Viber, and many other apps.

This useful app comes with a passcode system for extra security.
4. SugarSync
---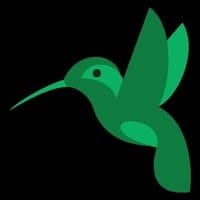 Backing up and syncing your valuable documents, files, folders, photos, and videos will be easier and "Sweet as sugar" with SugarSync. This iCloud alternative app for Android is mainly famous for its easy usage and personalization inside the app.
That includes switching between business and personal storage, a new feature the developer added, unlike any other iCloud app. It also lets you sync from your Android device to your computer for better reliability.
Important Features
The files or photos that you store are automatically synced to the cloud.

You can also sync between devices like computers and other platforms.

The files that you share can be categorized, whether they will be read-only files or anyone can edit them.

A 30-day free trial comes up instantly when you sign up for the app.

The Business plan offers space up to 10000 gigabytes of space.
5. Microsoft OneDrive
---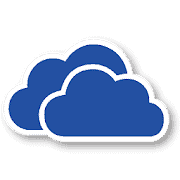 A new alternative presented by Microsoft for cloud storage is where you can get enough free space to fit your photos, videos, documents, etc., all together in just a simple place online. This app is also pretty famous, so you might have heard its names before but not the features. Microsoft OneDrive is a superb choice for storing strong or large files without any risk of being leaked and published locally.
Important Features
You can secure your photos and videos with passwords when you will sync it to the cloud.

Bedtime backup automatically backs up the items when you're asleep without extra permission.

You will get a notification each time someone else edits or open a file you shared.

Ransomware detection and recovery protect your files like a bodyguard.

This app also comes with an in-app search system that works seamlessly.
6. pCloud: Cloud Storage
---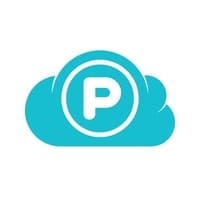 You no longer need to worry about the memories you keep in photos and videos you capture and not get the urge to delete them because of limited space. pCloud has your back with its online safe crate to store your memories, valuable files, and documents safely with just a tap.
You can start off with free 10 GB space but extend it up to 2 terabytes by upgrading to premium – of course, everything comes at a price with this high-end and secure iCloud app for Android.
Important Features
You can choose where your files will be stored based on region (United States or European Union).

Easy access to files and other items is available on any type of device.

Play your very own music collection in the app's very own music player.

You can also encrypt private files with client-side encryption using pCloud Encryption.

pCloud is also available for iOS, desktop, Windows, and Mac too.
7. Box
---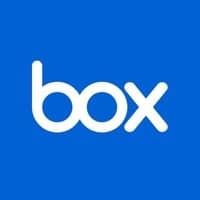 The name says everything about the app – a technical box where you can store your personal and official belonging and items safely without the risk of getting scammed or revealed. It also has won an award regarding its credibility on people's essentials stored without any pain in the brain.
Box also provides newly joined members 10 gigabytes of free cloud space, and premium comes at a much cheaper rate.
Important Features
You can easily preview more than 200 types of files with full-screen quality.

This app includes a feedback system in documents that lets you mention your colleagues.

Box supports any type of file, including PDF, Microsoft office files, etc.

You can also search files or documents in real time inside the app, even before you sync it.

The app supports Android 8.0 and above.
FAQ
---
Q: Is there any official iCloud app for Android?
A: There is no official iCloud app for Android. There is no support or initiative from Apple for Android devices. But you can use many iCloud alternative apps on your Android device, and some of them will never disappoint you.
Q: Will Apple make an iCloud app for Android?
A: It is improbable, as there is no announcement like that. You should not have any high hope on this matter. Generally, Apple doesn't provide their service app for Android users, and iCloud is pretty much a technical service that you shouldn't accept from them for your Android device.
Q: What is the best iCloud alternative app for Android?
A: Google Drive, Box, and DropBox are Android's best iCloud alternative apps. All these apps are free to use and offer premium service. The storing service of these apps is so good that you will never long for the iCloud service once you start using them.
Q: Can you access iCloud data from Android?
A: You can access iCloud data from an Android device using the default browser or any supported apps. You will require an iCloud ID and password to enter the iCloud database. It is nearly impossible to access iCloud data without an ID and password.
Q: What is the difference between iCloud and iCloud drives?
A: iCloud drive is a storage service under Apple's iCloud system. iCloud manages all the users' data on Apple devices, from photos to text messages, and the iCloud drive keeps that data in its cloud-based storage system. One can store up to 50GB of data in an iCloud drive using one account.
Final Thought
---
iCloud apps are great if you have a secondary Android phone or shifting from apple to Android. This article has covered all the best iCloud apps for Android that you can try today. I suggest anyone choose free iCloud storage with a relatively large storage capacity. From real users' perspectives, Google Drive and Dropbox stand out among others. You are free to try any iCloud apps, but always try to check users' feedback.
In any case, if you have any questions, feel free to knock us out here. Also, you can share your opinion regarding the fact to let us know anything you want. Here, we are taking our leave for today and will come with something new. Thank you.