Android is based on the Linux kernel, which offers complete security and privacy protection by default. But now, mobile system security is not only restricted to traditional antivirus scans or personal file protection. Rather it includes a wide range of security issues like personal information tracking, online financial transactions, secure online shopping, multi-users apps profile, cloud backup and protection, block unwanted calls and SMS, and much more. So if you want a complete mobile security package, you have to consider all the issues mentioned above while selecting the Best Antivirus for Android and security systems. There are many Best Free Antivirus apps, and mobile security for Android is available on the market. But which one do you choose seems confusing and difficult.
Best Antivirus For Android
---
So I am here to help you avoid the confusion of choosing the right one for your android mobile device. Today I am going to share a set of the best Antivirus for Android. Let's begin with the countdown.
1. Bitdefender Antivirus Free
---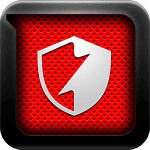 Bitdefender Antivirus is a well-known security solution for the desktop environment. It's also available for the android system and comes free of cost and simple to use autopilot interface.
Main Features
Very powerful and fast mobile security solution that comes with cloud scanning technology.

It does not slow down the mobile or make any battery drain.

Simple to use, just install and run with zero configuration.

It offers automatic autopilot scanning, which is capable of finding out 99% of viruses.

These antivirus apps are based on cloud scanning technology, so they do not download all those antivirus signatures; instead, they offer Feather-Light Performance.
2. McAfee Security & Power Booster
---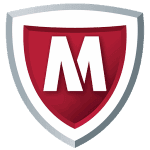 Who does not hear the name of McAfee in the desktop security world? It has now come to the Android devices to provide all the stunning security features like Anti Theft, Find Device, App Privacy Protection, Antivirus, Performance Optimization, and Security features from Intel Security. This malware protection is one of the best antiviruses for Android.
Main Features
It helps to find out the lost phone using the last GPS location, a screenshot of the users who hold the missing phone, etc.

Wipe all the sensitive and personal data from the phone; you have already lost.

Backup contacts and SMS into the cloud.

Complete privacy protection through app lock, call and SMS blocking, multi-users app profiles, etc.

It offers a battery optimizer, memory cleaner, storage cleaner, and complete system cleaner.
Download
3. Norton Security & Antivirus
---
If you want a complete set of antivirus and privacy protection, then the Norton security app is a must-have for your android devices. It offers all the best and premium quality mobile security features available in the market right this moment.
Main Features
Scans all the apps and removes any infected files.

SMS command to lock the lost or stolen phone.

It helps to find the lost phone using google maps.

Offers cloud sync for contacts and SMS.

Provides Safe Search for online financial transactions and shopping.

Blocks unwanted calls and SMS.
4. Avira Antivirus Security
---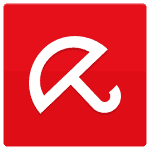 Avira Antivirus Security is one of the best Antivirus for Android. It offers all the common protection features like protecting devices from malware, adware, spyware, find the lost phone, call blocking, protect private data, etc.
Main Features
Provides privacy-related materials like contacts, chat history, SMS, sensitive photos, etc.

Anti-theft protection and helps to find out lost or stolen phones.

Blocks unauthorized access to sensitive and personal info and apps by app locking.

It takes fewer resources and saves battery power.
5. 360 Security – Antivirus Boost
---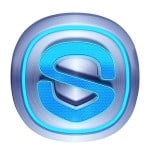 If you want the Best Antivirus for Android and mobile system booster, then the 360 Security app is best fitted for you. This mobile security app helps protect Android devices from malware, spyware, and trojans and boosts up phones by optimizing background apps, clearing junk files, saving RAM and battery power, etc.
Main Features
If your phone is running crazy slow, then this app's boost engine will take care of it.

It offers one of the best and effective system cleaning engines that cleans application caches and junk files with one click!

It's a smart saver that let your android devices save battery power and kill the apps, which are the culprit for battery draining.

This mobile security app lets you fight against malware, phishing, trojans, vulnerabilities, adware, and viruses.

Offers real-time protection and anti-theft security.
Download
6. CM Security AppLock Antivirus
---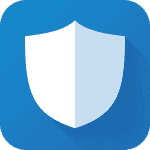 This is one of the top downloaded and high-rated mobile security and free antivirus out there. It offers many pro features along with antivirus and security protection.
Main Features
It helps to find out who has tried the wrong password by the AppLock Intruder Selfie engine.

You can protect personal information like chat history from WhatsApp, Messenger, Mobile SMS, Call history, and much more by using the AppLock feature.

Help to browse the net safely.

Antivirus and mobile security protections from malware, phishing, adware, trojan, etc.

Finds lost the phone and provided anti-theft protection.

It offers app cleaner, call blocking, sd card scan, and much much more.
Download
7. Kaspersky Antivirus & Security
---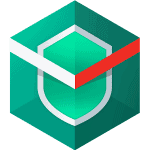 Kaspersky is one of the best and top-rated mobile security apps for Android. This antivirus solution app helps to save Android devices and personal data stored in them from various security risks like malware, trojans, mobile threats, viruses, spyware, etc.
Main Features
Helps to detect and remove dangerous viruses, malware, spyware, and Trojans from mobile devices and tablets.

Protect personal information, including Call history, Contacts, SMS, etc.

Offers to find out the lost phone.

It helps to block unwanted SMS and calls.

Ultimate protection of financial data shared over the internet.

It helps to detect trustworthy sites while online surfing and Blocking dangerous sites and links.
8. ESET Mobile Security & Antivirus
---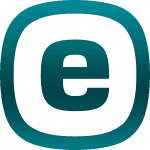 ESET Mobile Security & Antivirus provides premium cybersecurity solutions for Android devices at a free cost. It offers all the traditional mobile security and antivirus features, and also with that, it also ensures secure online monetary transactions while shopping.
Main Features
Automatic and on-demand scans for all the downloaded apps, files, system files, SD card files, and quarantines if any infected files are found.

Offers unique anti-theft features including Remote Lock, Remote Siren, GPS Location, and Remote Wipe.
9. AVAST Mobile Security & Antivirus
---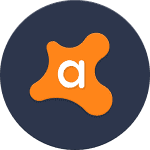 AVAST Mobile Security & Antivirus is a complete mobile security solution for Android devices, and I personally recommend it to others when I get the chance. This antivirus app offers many pro features for free. It helps your android smartphone fight against infected files, unwanted privacy phishing, malware, spyware, and malicious viruses.
Main Features
Provides all-in-one solutions for mobile devices, including virus and malware scanners, trojan removal, App Permissions, App Locking, Call Blocker, and whatnot.

One of the best mobile security solutions reviewed by many renowned sites like android authority, digital trends, PCmag, etc.

This antivirus-free app supports more than 20+ languages.

Offers web shield, which helps to find out malicious, phishing, or infected sites while browsing.
10. AVG Antivirus
---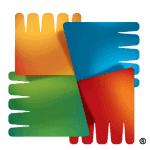 AVG Antivirus and mobile security app is having more than 100+ million active users. It helps to protect your mobile phones and tablets from spyware, malware, spam ware, etc. With the best antivirus app, you can also protect your personal data and photos using app lock and photo vault.
Main Features
Scans apps, games, all sorts of settings, and files in real-time for infected and malicious code.

It helps to find out lost phone using google maps.

It kills all the background apps, which makes the device slow.

Optimize and monitor battery usages, pocket data consumption, and storage.

You can lock sensitive and private apps.

Hides the most important and private images into a photo vault.

Protects Android devices from phishing attacks and malicious code infection.

It provides the best anti-theft protection in the market.
11. Antivirus Free Mobile Security
---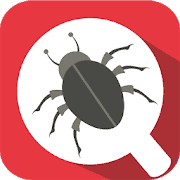 If you want your phone to be secured with a very active antivirus, then download Antivirus Free Mobile Security. It is a simple yet useful antivirus for your android device. You can be tension-free when this app is on your phone. This app provides you security from every kind of threat coming from different Android viruses.
So, you can secure your devices with this well-crafted and feature-rich app just by spending a few minutes. This app also comes with an app lock that will come in handy when looking for some files to be hidden.
Important Features
It is so easy to use that people of any age can use it flawlessly.

It prevents intruders from entering your phone by making a stronger firewall for your device.

Includes a superfast interface that allows you to scan your device faster than ever.

Smart and frequently updated antivirus system.

Install this app in any kind of android device, no matter how low the specification is.

The simple and elegant user interface makes it more eye-catching.
Download
12. Virus Cleaner – Antivirus Free & Phone Cleaner
---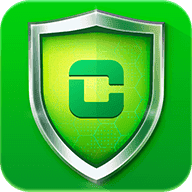 Are you looking for an overall security app that will save your phone from viruses and also cleans it up? Virus Cleaner is that app. You will get your everyday need services that will vary the performance of your device. It cleans unwanted data from your devices, which you don't need. By doing these, it prevents viruses from affecting your device. Do you know why it is essential? It will always keep your phone faster and help you get rid of unwanted battery usages.
Important Features
Powerful antivirus engine that makes sure to search in every corner of your devices.

The phone cleaner to make the phone clean and faster.

Mute or ignore unwanted notifications as you like.

Wi-Fi protects your wifi network from leaking privacy.

Turns off unimportant background apps that prevent your phone from performing faster.

Battery saver mood makes it easier to last your phone battery more.

Game booster allows you to stay concentrated on your games while playing games.

Clean suggestion shows you the files that you don't use that much and will suggest you accordingly.
13. Antivirus & Virus Cleaner, Applock, Clean, Booster
---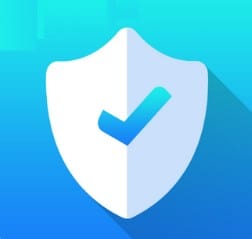 TAPI Security Labs developed this feature-rich app, Antivirus & Virus Cleaner, Applock, Clean, Booster. This app has a ton of features that you will find essential in your daily life.  This smart and interactive anti-virus will always allow you to save your data from others and prevent malware activities.
This will help keep your phone faster and clean. You don't have to wait long watching over the 'loading' because of the slower phone activities if you start using this useful antivirus for your Android device.
Important Features
A beautiful theme with night mode is available.

Phone boost makes your phone faster by cleaning the extra bit of data blocking your RAM.

Hide your data from everyone else by app lock.

Junk cleaner cleans caches that make the phone faster.

Displays the charging status like the remaining charging time.

This app will show you the background apps running and how much RAM data they are consuming.
14. Nox Security – Antivirus Master, Clean Virus, Free
---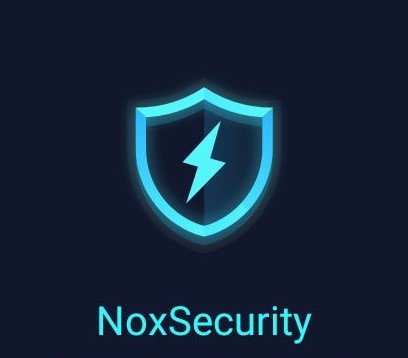 Nox Security is one of the best antivirus and security apps out there. This app secures your android devices and makes them easier to use. With this app, every data on your device is safe and secured. Get rid of hackers, spam calls, and online calls. This app also protects your transaction over the internet.
You can also use the app lock option available in this app to keep hidden some of your important files, folders, and even app. Want to know more about it? For that, you have to keep your eyes on the list of features.
Important Features
Protects your device and your files from viruses and malware activities.

Block annoying notifications, messages, and calls whenever you want.

It makes some free space on your device by cleaning the cache junk.

Applocker protects your data by password security.

The anti-theft feature protects it from theft in real-time.

Blocks' power drawing apps are running in the background.
15. NQ Mobile Security & Antivirus Free
---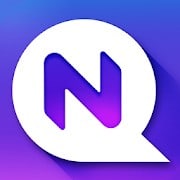 The next one is the NQ Mobile Security & Antivirus. It is also a very powerful antivirus to secure your Android from any kind of virus and malware. When any of that harmful virus or something like that will appear to make your device slower, this app will notify you and automatically scan it to get access to it and just remove it. This is the way; this app can save your device, keep it faster, and help you to have a better performance. Sounds interesting, right?
Important Features
Automatically blocks all phishing and malicious websites.

Help you to enjoy a better personal security system.

It will give you a better data backup and restoring process.

It will monitor the real-time traffic and an alarm as a notification.

It will always scan and block all unauthorized contacts.
16. Antivirus and Mobile Security
---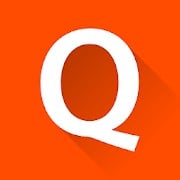 You can also give it a try on this multifunctional antivirus for Android users. It is Antivirus and Mobile Security. Using this app is easy, and you can protect your device from all the harmful malware and virus coming from the network and spammed websites.
You don't have to spend a lot of your time on it and just keep this app activated on your device. The rest will be taken care of by this app. You must be curious about how and what it can deal with, right? Then glance over the features and be assured of it.
Important Features
Real-time scanning process with automatic scanning ability.

Apps locking ability to hide any app you want from your device.

Scan websites and WiFi networks properly.

Always detects the blocked malware and keyloggers.

Parental control with a proper security system is also there.

It also works as a better battery Saver app and device performance booster.
17. LINE Antivirus
---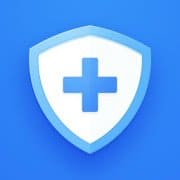 Another supportive antivirus is here to get introduced to you. It is Line Antivirus. Probably, you have already been familiar with it because of its vast popularity. The best part of this app is its way of protecting your device from all the lurking viruses. So, you can enjoy a safe and protective internet browser with no fear of getting a virus attack.
Also, this active antivirus will never disturb you with non-stop annoying advertisements. Simultaneously, it comes with multiple security functions that will help you keep your device updated and fast.
Important Features
You can set up a scheduled scanning system that won't disturb you to scan your device and kill all the viruses in time.

It includes a real-time activity monitoring process.

Enjoy the fastest access to the features with good-looking widgets and icons.

Scan and remove harmful viruses and malware from your device.

It will scan browser websites and WiFi networks automatically.

It will always track information about your apps and scan them automatically.
18. Fancy Booster – Cleaner, Antivirus & Speed Up
---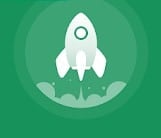 You can also try Fancy Booster, another compact size antivirus for your Android device. Besides working as a powerful antivirus, this app can also work as a phone booster and junk cleaner. It will always notify you when more junk files have been stored so that you can spend a few seconds cleaning the junk with this app.
Simultaneously, the antivirus operator will always block the gateway of the unwanted virus to enter into your phone and make it slower. So, your device will always be faster with a clean memory.
Important Features
It includes a very active junk cleaning engine with a powerful speed cleaner.

The Auto-cleaning technology and ope tap boosting process will keep your device faster.

It will clean the files to optimize internal storage and memory.

Easy virus cleaning and removing ability.

Malicious file scanning and cleaning technology are also there.

Also, scan and remove malware that will be harmful to your device.
19. Mobile Security and Antivirus
---
BullGuard comes with its state-of-the-art security system for your Android devices. So why waiting? Get Mobile Security and Antivirus as soon as possible and stay secured instantly. It is free to use and takes relatively low system resources. It does not hurt the performance of your device.
This antivirus app comes with advanced sim protection facilities that lock the phone for data safety. It is also integrated with 24/7 support and guidance for users. There are also options for upgrading to the premium version.
Important Features
It features an interactive user interface that is widely accessible.

Battery consumption is surprisingly low and does not hurt system processes.

This tool app comes with both antivirus functions and antitheft measurements.

It offers the industry's best protection against malware, spyware, adware, data theft, and so on.

This app comes with dedicated WiFi security with an alert system and features ready-to-use one-tap backup support.
Download
20. Dr. Safety: Free Antivirus, Booster, App Lock
---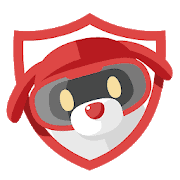 One of the most renowned internet security solutions Trend Micro comes up with Dr. Safety. It is free to use one security and system management solution for your Android devices. It provides premium features and also comes with an ad-free operation experience.
You will need to provide full access and authorization to this app for having optimal protection against malware and cyber-attacks. It also comes with a system cleaner, AppLock facilities, and performance-boosting abilities.
Important Features
This security app uses its own advanced AI-based machine learning system to offer the best possible protection for your devices and saved data.

It is equipped with a real-time virus detector and remover and a dedicated app management tool.

This app includes an enriched privacy browser that is lightweight and comes with a built-in ad-blocker.

You will enjoy its highly capable battery extender and junk cleaning facilities.

It is integrated with data protection and also comes with premium functions like parental control and application lock.
Final Thought
---
All the above-mentioned Best Antivirus for Android is based on popularity, active downloads, a high rating in the google play store. You must choose the one which fulfills your requirements. Nowadays, mobile antivirus and security apps come with many additional features. You should also consider all those extra features for your android device.
Did you like the list of Best Antivirus for Android and Mobile Security? Did you use anyone from this list? If you like this and using it on your mobile device, feel free to share your personal experiences and suggestions, if any, in the comment box. And if you have found any other great Best Free Antivirus in the play store, share that one with other users here in the comment section.