Poetry is one of the best ways to display your ideas and emotions. But the process takes huge effort and wisdom. There are certain poem writing apps for your Android device that can help you in this regard. These apps will enhance your knowledge, polish your writing skills, and expand your creative mind. Moreover, some of these writing apps will improve your writing style and provide you a platform where you can publish your aesthetic work.
Best Poem Writing Apps for Android
---
Here I am going to discuss a list of best poem writing apps for Android that has several unique features. They will provide you with a dictionary, rhyming subsistence, and workable keywords so that your creativity can stream smoothly.
 1. Poet's Pad
---
If you are suffering from writers' block, this is the best poem writing an app for you. It will help you produce various concepts for poems by proposing particular types of passionate catchwords. It offers you the recording option so that you can practice without using a pen or keyboard. So use this app and create the greatest stanza.
Important Features:
Get tutorials and learn the use of it effortlessly. 

This is a unique poetry app that provides you a thesaurus and rhyming dictionary support.

It processes words which you can use to reconstruct your lines. 

Use its audio recorder and make the best use of it for your future use. 

You can export your poetry via email. 

Get more than 70 thousand rhymes that generate ideas.
2. Poet Assistant 
---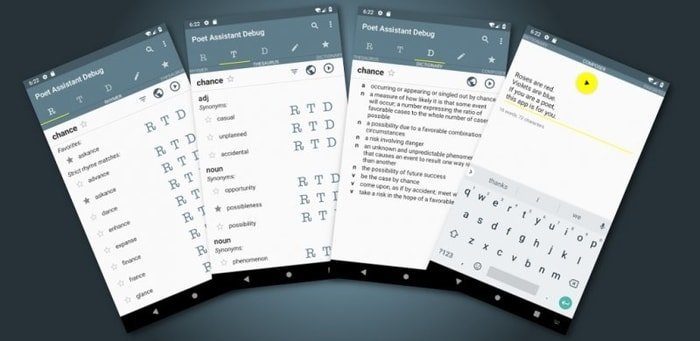 If you have internet issues but willing to use a poem writing app for your Android device for free. Poet Assistant is the right app for you. Because this amazing app works offline. It will provide various poetry writing tools for you.  Poet Assistant will guide you to find the right rhymes. This is one of the best poems writing apps for free.
Important Features:
Poet Assistant has an excellent rhyming dictionary. 

Get the built-in glossary which will provide you ample of better fit

synonyms. 

Find the correct meaning by using the 'lookup definitions' tool.

This app will count character and words for you.

You can take your poem into a unique screen that will read out loud for you.

This app offers text to speech option so that you can use it easily. 
3. Poetry Magazine: A Fantastic Poem Maker App
---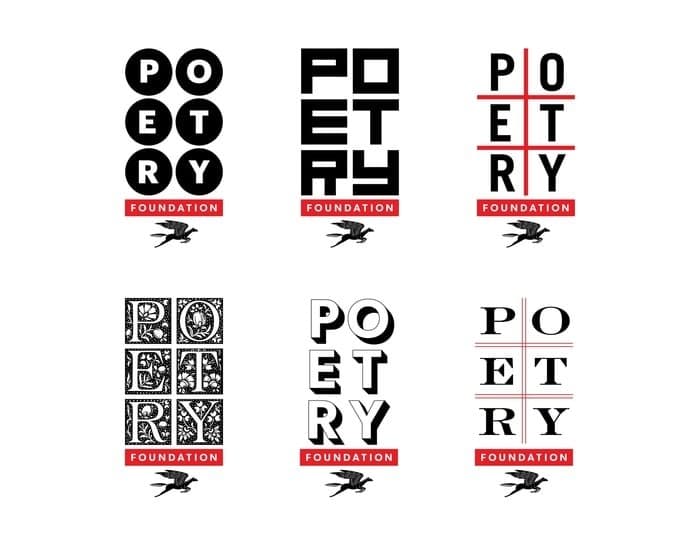 Poetry Magazine is a famous poem maker app in the market place. It is one of the pioneer publishers that has worked with the renowned poets of the world. Get access to that poetry from anywhere you want and enhance your knowledge by reading those. It allows you to share poems with your friends on social media too.
Important Features:
Get a large number of classic modern poems on your mobile device.

Find the poems by any of your favorite lines.

Get a new poem only by shaking your device; it will automatically fit the screen.

You can save any poem for future use and also can send it to anyone through email.

The interface is very charming and user-friendly.
4. Mirakee – Write quotes, poems, stories
---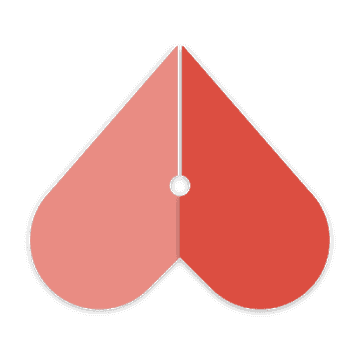 'Mirakee' is a famous social media platform for creative writers like poets, lyricists, and novelists. It is one of the most popular community platforms of the present time. You can share your write-ups, poems, quotes, and get feedback here. The community will help you to improve your writing skills also. Most interestingly, here, you will find content based creative writing challenges daily.
Important Features:
Get the opportunity to remain in touch with the poets and creative writers here.
Enjoy the most addictive and challenging social network platform for writers.
You can write poems and stanzas, edit them, and also have the copyright for your writings.
Use the word prompts, write your poems, and sharpen your skills by taking the daily challenge.
Learn and exercise your talent with the potential community of writers.
You can design your post as per your choice and provide excellent visual impact.
5. Writer
---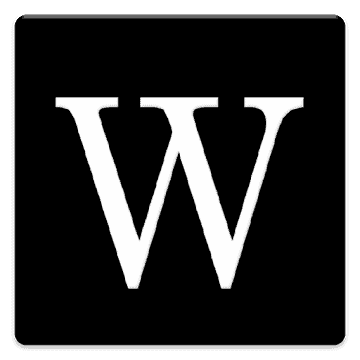 If you remain busy and always at a go this poetry app is suitable for you. Moreover, if you are an environment lover poet, this app will do great help. This is quite a popular poetry app for Android devices. You can note down your thoughts in your mobile devices now and then.
Important Features:
Store your works or projects chronologically in an organized fashion.
It provides you a few basic options for text formating.
Use different types of headers and design your text as per your choice.
It shows you the estimated reading time of your text.
This app provides you the word count, characters, and other detail.
It is easy to use, simple, and suitable for quick note-taking.
6. Jotter Pad
---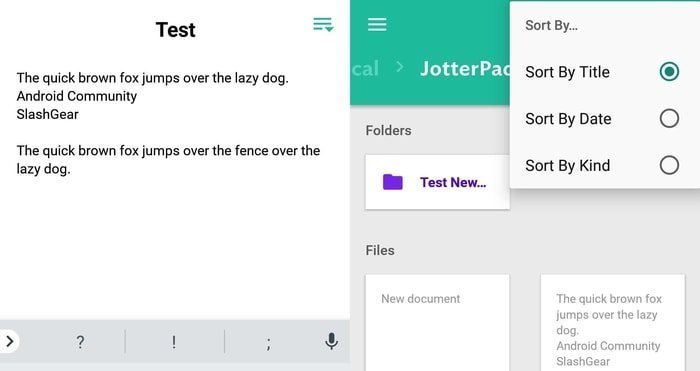 This is one of the best poetry apps for Android users. It is a simple text editor without any distractions. If you are a creative writer, it is going to give you a great dividend. It allows you to focus on persuading your thoughts and emotions into text. It has a clean and effective typing interface.
Important Features:
It relieves you from the distractions of a usual word processor.
Customize your typography, change the theme, get the bullet, and checklists.
You can upload your poetry to cloud storage.
Print your creative works to PDF format and share it with others.
Enjoy creating your personal writing space and remain engaged in writing poetry.
It allows you to write even you are offline. Moreover, it synchronizes when you come under an internet connection again.
7. Poetizer: A Social Network-Based Poetry App
---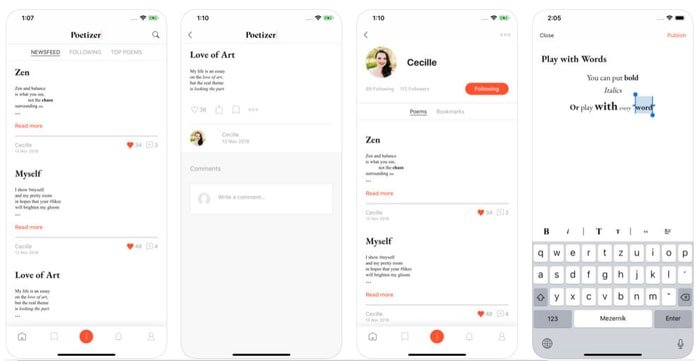 Poetizer is a popular social media-based free poem writing an app. Here you can write, publish, read, and share the poetry. It focusses only on the essential things needed for you. It has a strong community of poem loving people. It provides you a free and safe space so that you can express yourself freely.
Important Features:
It allows you to create a free account, save your draft works, and publish them when they are ready.
You can view and edit your poetry even after publishing.
Use this app both on mobile devices and on the website.
It automatically synchronizes with the online platform.
Enjoy numerous new poems every day and follow the authors.
It allows you to collect poems from your favorite list and find them whenever you like.
8. Poet's Corner
---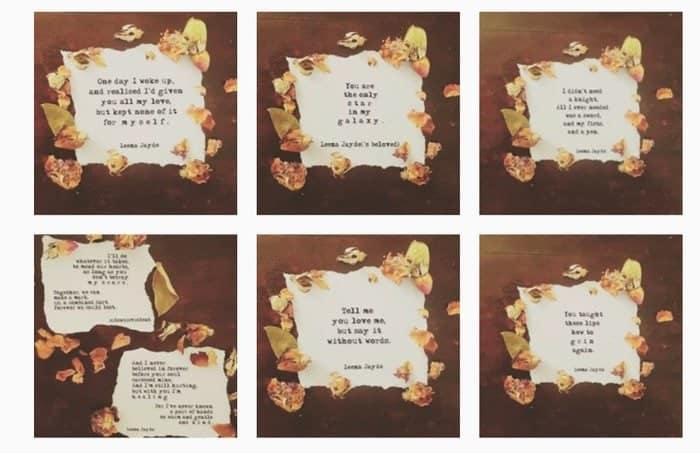 If you want to nurture your poetry but do not have enough time to attend a live workshop, this is the best poem writing an app for you. You can share your poetry here as it provides a platform for the poets. Notice the poems written by others and improve your writing style.
Important Features:
Write and share your poetry on a social platform like this.
Get a clean interface and specific 3 screens for writing, reading, and posting poems.
Get feedback from other writers and improve your skills.
Read the latest poems written by others.
It has been an impressive and user-friendly interface.
Last Words
---
If you are a poetry admirer and eagerly waiting to explore your poetic excellence, you can try these amazing apps. I hope you will find the best poem writing apps for your Android device from here, which will help and take you to your desired destination. Please share your thought with us and feel free to comment in this regard. Thank you so much for staying with us.