Our smartphones always come with a number of stock ringtones, and almost all of us don't actually like them. We also use a lot of ringtone apps, but many times, we just love to use a part of our favorite song as the caller tune. Again, it is very fun to use someone's voice as the ringtone for their number, right? Well, to solve all your demands regarding the matter of the ringtone, I am here with a great solution. It's about the best ringtone maker apps we are going to learn today.
Best Ringtone Maker Apps
---
It is true that you will find a lot of ringtone cutters or makers on the PlayStore and AppStore. But I can bet most of them will disappoint you. I am so confident here because I have already checked a considerable number of ringtone makers and face the same issue. Whatever, I also got some gems as well. And here, I have listed the best ringtone maker apps for Android and iPhone together. You can check the details to learn about them briefly.
1. Garageband – Create great music
---
While all other apps let you just cut and adjust parts of a song to make ringtones, Garageband will provide you almost all functions to create your own music and then set it as your ringtone. Basically, it is an excellent music-making app available on AppStore. Using this app is easy, and you can simply make music using different virtual musical instruments, including guitars, piano, violin, etc. Sounds interesting, right? Once you learn more about this app, you will get impressed.
Important Features
This multifunctional DJ app lets you perform DJ-style effects by using Remix FX.

You can eventually trigger a group cell and the Live Loop cell using the Multi-Touch program.

A multi-functional ringtone cutter will also help you adjust the volume and cut a particular part of it to set in as your ringtone.

Apparently, you can share all your beautiful creations on different social media.

You can also add the beat sequence of different types to make your creation rocking.
Pros: You can also add your voice to the music. And finally, you can record your performance using this app and also set it as your ringtone.
Cons: Some users often complained about too many commercials in this app.
2. MP3 Cutter and Ringtone Maker
---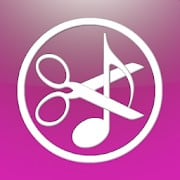 Atomic Inforapps brought a unique app for those who want to make their custom ringtones. MP3 Cutter and Ringtone Maker have come with endless ringtone-making features that make making unique ringtones easier. This app lets you cut the best part of your favorite songs using a lot of cutting and adjusting functions. Let's see what more this app will provide.
Important Features
A clean tutorial will help you learn how to make a ringtone using this app. So, anyone can use it.

The select button is an inverted red triangle. That's why it will be easier to select files and make the adjustments.

Before you delete one file, a second time warning will be given to avoid accidental deletion.

You can initially use a scrollable waveform and zoom it with 4 levels.

It also lets you set the start and end timer to mark the audio clips' duration.
Pros: You can simply select your favorite song from the media player and use it to make ringtones.
Cons: It takes too long to upload large songs to cut a part of that using this app.
3. Ringtones for iPhone (Music)
---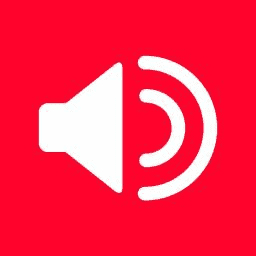 You can use your microphone and make extensive ringtones with your own voice. Say how? Well, use Ringtones for iPhone, a completely free ringtone maker with tons of exciting features. This app usually comes with a cool ringtone-making function, and everything is free here. You can use voice to make ringtones and record your own song too. Additionally, you can check other's creations to get more ideas as well.
Important Features
You can use the voice of your friends and family members to set it as their calls' ringtone.

If you want to cut a part of the music, you can use the additional fade-in and out options.

High-quality and multifunctional pitch and volume adjusting options will come as a great help while making a ringtone.

Trimming and cutting tones with this app is also very easy.

There are initially some in-app purchases for extra features which are not mandatory at all.
Pros: This app can also be associated with iTunes, and you can use it to convert video to mp3. Then you can make ringtones from the converted audio.
Cons: Sometimes, it takes time to load.
4. Audio MP3 Cutter Mix Converter and Ringtone Maker
---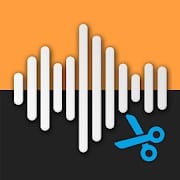 How about a ringtone maker app packed full of remarkable features and one of the best professional audio editors? Here comes Audio MP3 Cutter Mix Converter and Ringtone Maker. This app basically lets you find an MP3 cutter for ringtones, mix audio clips and change metadata fields, etc. Besides, there's an MP3 converter, and a large number of formats are available, including MP3, WAV, AAC, M4A encoder, and so on. Moreover, you can create your own ringtone and remixes using your voice recording as well.
Important Features
Inbuilt players will help you trim and cut from start location and end cut location to any small part of the song. Also, it gives waveform support.

Here songs are listed alphabetically, so you can choose your song only by browsing.

You can also set trimmed audio as a ringtone and use a ringtone cutter for any particular contact.

This software allows you to mix two audio songs, and you can generate remixes too.

While merging audios, you can indeed select one MP3 and other Wav music for professional output.
Pros: You can easily change song title tag, music album name, composer, singer artist, or even track number with metadata editor. Additionally, it lets you choose the sample rate like 32 Kb, 64, 128, 192, etc., in an MP3 converter.
5. Ringtone Maker – create ringtones with your music
---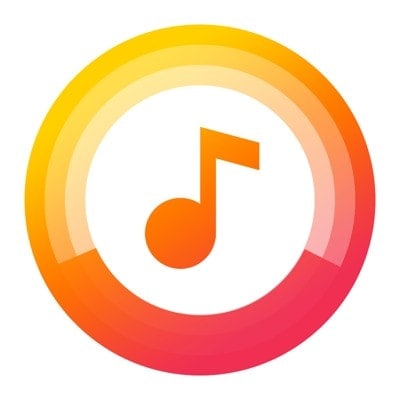 Ringtone Maker is here to turn your favorite song into custom ringtones in an incredibly fast and easiest way. All you need to do is select your favorite song, adjust the length like 15-20 seconds and make it your text tone, calendar notification or alarm tone, etc. Besides, there is a sound wave chart with two vertical lines at the bottom. And by moving to selectors, you can fix up how long the tone will last.
Important Features
It is initially very easy to use and performs a great job of editing your ringtone in exact size.

The software indeed allows you easy control for start time and end time.

This app also has an appropriate forward and back button to select the portion of the song perfectly.

You will find the fade in and out option in the sound setting of your device.

There is a share option to email your creation to yourself and keep a copy on the desktop as well.
Pros: There will be clear instructions to help to set the ringtone in multiple applications. Moreover, you can keep a backup of your manufactured ringtone in Cloud.
Cons: When you will delete the app, all your ringtones will be erased too.
6. Music Cutter
---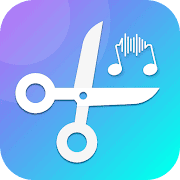 Music Cutter app has brought all your desired features to trim audio and ringtones in the best possible way. This professional audio cutter will not only let you edit your favorite song, but you can create your own custom ringtones and notification reminder easily. The only thing you need to do is select the song, choose the best part in it and then save it on your device. And later, you can enjoy listening to it on the music player and set the edited file for every contact.
Important Features
It is initially an excellent wave editor, so you can zoom waveform to trim music perfectly.

You can find a song following its name or singer's name or simply by folder browsing.

This ringtone maker app is indeed very handy for users. It shows the full detail of the song and even the length of it.

You can also playback and listen to the song before cutting.

There is a sharing option to share it on social media or delete any audio or music if you want.
Pros: It is apparently packed with an MP3 cutter and a recorder with multiple options. Also, you can cut the song in any sound format, including mp3, Wav, aac, Ogg, m4a, and so on.
Cons: There is no fade in and fade out feature in this app.
7. Cool Ringtones: Ringtone Maker
---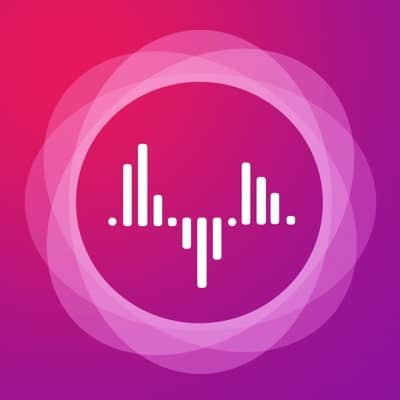 When it's about the best ringtone maker apps for iPhone, Cool Ringtones takes first place easily. This tool will help you create hundreds of custom ringtones, and you can set it in text tones, alarm tones, tweet and email tones, reminder alerts, and a lot more. In Addition, there will be tons of categories to choose from, including country songs, pop songs, classical songs, etc. Certainly, you can have your own unique ringtone collection on your device.
Important Features
You will find fun sound effects like laughter or animal sound and something special for a holiday or event.

You can initially create ringtones from your favorite song and keep a personalized tune collection.

There are pitch and volume adjustment options, so while trimming, you can customize it too.

It is indeed very easy to use, and you will find the instructions very clear and detailed.

This app also allows you to record your favorite tone with a microphone.
Pros: You can create unlimited ringtones with endless customization. Plus, It will let you set phone ringtone for any particular contacts as well.
Cons: It doesn't have any fast forward or back button for the ringtones and songs.
8. Timbre: Cut, Join, Convert Mp3 Audio & Mp4 Video
---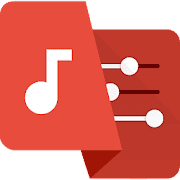 I have the next suggestion that comes loaded with remarkable features. Timbre is here to set things perfectly. This software allows you to edit audio and video files and even merge different files into one according to your choice. Actually, it supports converting every file format, including mp4 to mp3 or Avi, Mkv, and much more. In addition, it has brought the best possible way to convert videos in GIF animated files easily.
Important Features
You can split any audio or video file into two different parts.

Audio and Video Omitter will apparently help you to cut any middle part of the files.

It also lets you shorten the mp3 or m4a files and quickly select a custom bitrate.

This software eventually helps to remove audio from video format and even change video to audio format.

You are apparently allowed to change the speed of your audio or video files and make the remix of the ringtone.
Pros: With this app, you can convert text to speech, so if you type or paste, it will help to make a voice spoke. Besides, you can export your voiced speech into audio files easily.
Cons: The app doesn't support the playback option in video files.
9. Ringtone Designer 2.0
---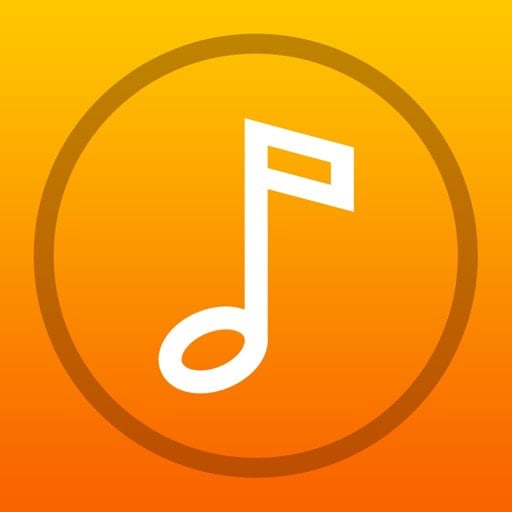 If you want to create unlimited custom ringtones using your favorite song, Ringtone Designer 2.0 has arrived with the best solution. You will find a beautiful interface, which will help you adjust the standard length of your custom ringtone. Additionally, you can swipe the audio wave to get a perfect short clip to set your text tones, alerts, reminders, and so on. Plus, you can create different ringtones or text tones for everyone in the address book.
Important Features
You will find fade-on and fade-off options in this software.

It gives a 30 seconds time limit for each ringtone.

You can start or stop the ringtone from any part of the song.

You have to save all your ringtones into the ringtone folders of iTunes.

There is very detailed instruction about how to set the ringtones in your device.
Pros: The best part of this app is its multiple alert system. It will let you use the ringtones as calendar alerts, voicemail alerts, email alerts, and so on.
10. RSFX: Create your own mp3 ringtones for free
---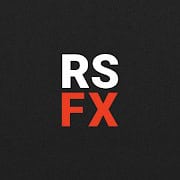 How about an app that lets you create your own ringtone using your favorite music? Well, RSFX has come all the way to help you generate the best and unique MP3 rings, notifications, and alarm alerts. And this one is the final recommendation for today. Here, you can simply save a portion of your favorite song or select any part with start and end sliders. There will be a save button that allows you to create an MP3 ringtone from your selected songs.
Important Features
You will simply find a fade-in or out option to generate a loving melody of your ringtone.

Apparently, you can adjust the volume to make the mp3 ringtone louder or milder.

There is also a zooming option for proper start and end positions.

This software offers different options to save the selected part of songs.

You can eventually playback from any part of your audio files.
Pros: The formats supported for cutting and trimming are WAV, AMR, MP3. Additionally, you will find EQ, and it boosts bass and treble.
Cons: It often takes too long to upload a file in this app.
FAQ
---
Q: What is the best ringtone maker app?
A: Timbre and Garageband are the best ringtone maker apps. If you are an iPhone user, Garageband is a good choice. You can also use Ringtone Designer 2.0 as well. For Android users, I would rather suggest using Timbre. Both of them are free and quite functional. They both support almost all mp3 formats and make ringtones as well.
Q: What is the best free ringtone maker?
A: Garageband is the best free ringtone maker for iPhone. But there are also a lot of high-quality ringtone makers that are initially free but come with some in-app purchases, which are not even mandatory.
Q: Is ringtone maker a safe app?
A: Yes, a ring maker app is a safe app. But you have to make sure that you are not using a dangerous app that is in the guise of a simple ringtone maker app. To avoid this kind of inconvenience, you should use popular apps like the ones mentioned. Basically, in a ringtone maker app, there is nothing very much complicated. Most often, it doesn't ask for access to anything other than the media files. So, you can call it a safe one.
Q: What is the best ringtone maker for iPhone?
A: Garageband and Ringtone Designer 2.0 are the best ringtone makers for iPhone. You can find almost dozens of ringtone maker apps on the AppStore. But most of the apps cannot possibly help you make ringtones from different audio files so easily. Again, there are many apps that don't support varieties of audio formats. But these apps support almost all types of audio formats, and there are many options to cut, adjust, and mix audio files to make a ringtone.
Finally, Insights
---
It's really cool to have a different ringtone. And the following ringtone maker apps will always help you make your favorite ringtones within a minute. So, don't forget to let us know how the app you have selected is working on your device. Also, share this content with your friends to make new ringtones together and make fun of. That's all for today, and I will soon see you with something new. Hoping for the best of you, and thanks for your endless support.