There are different types of video streaming devices developed by technology day by day. But no other device has gained popularity as much as Chromecast has. Chromecast is a kind of small hardware device that lets you make a connection between your smart devices like a phone or tablet and a smart TV. And it is necessary to stream and cast video and audio files to enjoy them on the big screen. Well, say thanks to PlayStore, as it offers hundreds of Chromecast apps for you. But there is an unfortunate truth behind this good news. Most of those Chromecast apps are not even working. So, it's become tough to find the best Chromecast apps from them. And that's why I am here today.
Best Chromecast Apps You Can Try
---
First, let me clear one thing about the best Chromecast apps. It is not a simple thing, and so most of the apps are not free. It took a long time to find out some of the free but compatible apps for you. Have a glance over the features and details of these apps. You'll find some with extensive functionalities and some for free. Choose the best one and enjoy movies and TV shows on the big screen.
1. Google Home
---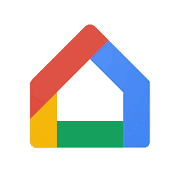 Google Home is the first Chromecast app I should recommend here. Acquiring a hundred of billions of users is not a joke. So, you cannot deny the popularity of this app by Google. It is the first choice of most of the Chromecast users to cast their device and enjoy different content, both video, and audio, on the big screen. This app is even a must for you to control and set up your Chromecast devices. You can also control Google Nest and other home products using this app too. But Chromecast compatibility is the best part of it. However, let's see more about its Chromecast support.
Important Features
Stream audio and video contents with a few touches only.

Download video and audio files to enjoy them later.

As a news and weather app, it will show you updates on news, weather, sports, etc.

Very quick and wireless Chromecast device controlling system.

There are tons of functions to update your home set-up.
2. Netflix
---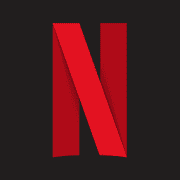 Well, Netflix is an app I don't think I need to introduce you with any more. Even finding a young person who doesn't use Netflix nowadays. This app took a very short time to be such a popular app that is even nearly to beat YouTube and Facebook. However, Netflix is well-known for another reason besides a great source of movies and TV shows. It is one of the most interactive Chromecast apps. You can cast an hour's phone to the big screen very easy to enjoy favorite movies and TV shows. The procedure is easy, and anyone can take care of it with no time. Let's see more about it.
Important Features
Television series and movies of all time are available here.

You can save more data just by downloading the titles and enjoy full-length movies with no internet connection.

Kids and family time security systems are available here.

Cast documentaries, short films, award programs, etc. to the big screen.

Create up to five profiles with one account and enjoy using it with your friends and family.
3. Cast to TV – Chromecast, Roku, Stream Phone to TV
---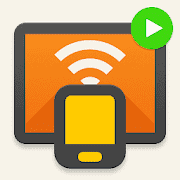 Want to cast an online video to your smart TV, Roku, Xbox, and Chromecast? Try Cast to Tv. This immersive Chromecast supported app comes to a bucket full of exciting features and streaming functions. So, stop watching Hollywood hits and screen winning TV series on the small display of your smartphone. Learn to cast them on your TV. Step by step tutorials is given in this app that will make the setup procedure and connection easier. This app also lets you cast any local video or contents of the internal and external media storage.
Important Features
Use your smartphone to control the TV.

Make your watchlist and enjoy those contents when you want.

Download video files and enjoy them with no internet connection.

This app is specially designed for both of the video, music, news, and slideshow casts.

It will identify contents from their sources and play them accordingly.

Recommendation, search box, and Queue play functions are also available.
4. YouTube
---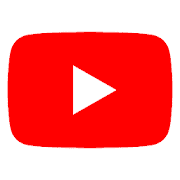 You want me to say something about YouTube? Don't tell me that you don't know it probably. Watching YouTube Videos now becomes a daily-dose for us. And many of us have even become YouTubers and create brilliant video content for the audiences. However, I don't need to familiarize yourself with YouTube anymore. But what I will show here is the Chromecast support of YouTube. Though we use this app hours after hours, most of us don't use it to stream videos to Chromecast and smart TV. But it is a very immersive Chromecast support app; you can definitely use it.
Important Features
You can use multiple videos back-to-back with Chromecast player.

You can connect your smart TV with your smart device using a WiFi connection.

Cast button is visible on the app that makes casting YouTube videos to your TV easier.

Download videos and enjoy them with no internet connection.

You can also cast videos directly from Google Chrome browsers.
5. Viki: Stream Asian TV Shows, Movies, and Kdramas 
---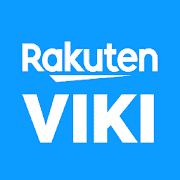 Well, I cannot deny that a big part of you are fans of Asian movies and TV shows, especially Korean dramas. To be true, most recently, Korean drama shows have managed to get a separated fan base. That's why many of you often search for the best Chromecast app for Asian shows. And Viki is here with the most Asian movies, music videos, and TV shows that are allowed to be cast to Chromecast, smart TV, or other similar systems. So, from now on, forget about searching hours long for your favorite Asian shows and use the search box of Viki to find them in a few seconds.
Important Features
Use Vikk, as a great language learning app to learn all the common Asian languages.

Rakuten Viki is a legally licensed video streaming app. So, it's completely virus-free.

Millions of Korean, Taiwanese, Japanese, Chinese, and Indian TV shows and movies are available here.

Enjoy popular music band shows like all the KPop music videos and concerts.

Provides amazing HD video experience with completely add-free streaming.
6. Google Play Music 
---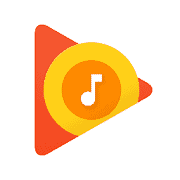 For a better music experience, try the best music app that supports Chromecast, Google Play Music. For most of the Android devices, this app is automatically installed from the beginning. But most often, we don't care about inclusive apps and try something new. But you should know that Google is not a joke. The apps developed by Google cannot be something very silly. And so, I suggest you look for it. Try to use it properly, and I am pretty sure that you'll end up finding it better than many other apps. However, like a Chromecast supportive app, you'll find all necessary Chromecast functions available here.
Important Features
Use it as an intuitive radio app and enjoy radio channel programs on different categories.

Let you store over 50 thousand audio songs, and you can enjoy them anytime.

Use this app to discover and subscribe to your favorite podcasts.

Automatic recommendations based on your past choice.

Let you enjoy access to over 35 million songs and music shows.
7. AllCast
---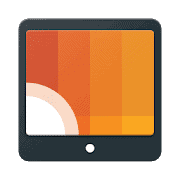 To send video files and other media to your Chromecast, Roku, Apple TV, Fire TV, Xbox, and other similar systems, you can try AllCast too. It is another popular app that I couldn't avoid to form the list of the best Chromecast apps. The best part of this app is its supportive functions and multiple device compatibility. You can cast media and contents from any of your devices, including laptops, smartphones, and tablets. Besides, this app is very easy to use, and so you don't need any further knowledge and guidance to use it.
Important Features
Supports media of HTML5 and all other mp4 files.

Share a video with your friend directly from this app using any social media.

Download video files and enjoy them when you don't have an internet connection.

You can zoom in and rotate the screens while broadcasting with Chromecast or other devices of Google.

Advanced search engine to find out movies and TV shows with names.
8. Screen Stream Mirroring
---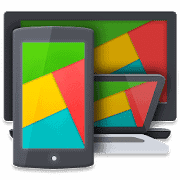 Broadcast your phone's screen in pleasure with Screen Stream Mirroring. It is a very powerful app that allows you to share your Android device's screen and audio effortlessly in real-time. It is free to use and comes with a welcoming app interface. There is also a Pro version with lots of advanced features and an ad-free user platform. It does not take much system resources and works on most of the recent phones and tablets. You can broadcast your gameplay on a flat screen, share a presentation, and also stream on Facebook, Twitch, and other social platforms.
Important Features
You don't need to root your Android device to use it properly for Android 5.0 and later.

The free to use version comes with ads but offers generous functions to stream or mirror seamlessly.

It supports Google Chromecast natively with streaming timers and stops functions.

You can record audio along with internal audio channels and mix up as required.

This app comes with a camera overlay widget and quick access in both web and image broadcasting with relevant overlays.
9. LocalCast for Chromecast, Roku, Fire TV, Smart TV
---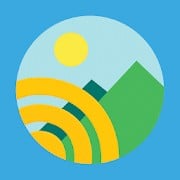 Let's dig into LocalCast, one of the most useful Chromecast apps for Android. It is accessible to a wide range of users with its materialistic design and simple interface. This app works on most of the Android devices and does not put on much toll on hardware resources. It allows you to share or broadcast pictures, videos, and audio to smart devices and screens with ease. You will be happy to find out that it enables subtitle-works and supports wireless headphones. Still not impressed? The following features will surely make you rethink.
Important Features
It supports a fixed amount of video formats, so you will need to convert the video files using a PC.

This app offers subtitle works while using it with Chromecast and Apple TV 4. You can also change the subtitle files, font colors, timing, etc.

It is free to use with minimal ad-integration. You can merge it to the pro version, which offers an ad-free workplace and other premium features.

You can share your files to cloud storage solutions such as Google Drive, Dropbox, and so on.

It is optimized for Android phones and tablets and works flawlessly with Chromecast supported devices.
10. Plex: Stream Movies, Shows, Music, & Other Media 
---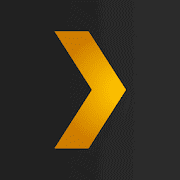 Why do you go for a paid one when an official Chromecast app offers you unlimited free movies and TV shows? Try Plex, and it is the app I mentioned. You can stream movies, music videos, and all other media for free using this supportive app. All your video and audio files are also supportive of this app to stream and cast to your smart TV or other similar systems. Besides, you can stream podcasts, online news, photo collection, and other content using just one app. Let's see what else it can do for you.
Important Features
Thousands of free movies are available for you to stream.

Like a productivity app, this app will organize all your content and media separately.

A very interactive search engine is there to find the media you are looking for.

This app will show you video news from hundreds of news media like any famous news app.

You can also try the premium version for more advantages.
11. Video & TV Cast
---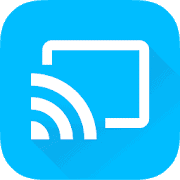 You can upgrade your Chromecast player with Video & TV Cast, which is known as one of the best Chromecast apps available on PlayStore. For video streaming, this app works best for both the Android and iOS users. You are welcome to enjoy different online movies, web videos, live TV shows, IPTV, live streaming, etc. with this browser app. So, you don't have to miss the World Cups from now on. Browser your favorite shows with the active search engine and find it out within a second. Uncountable benefits will also come with this app for you.
Important Features
This app works better with Google Chromecast Ultra and Google Cast.

You can use the free edition to test your browser and websites as trials.

Browser your favorite video clips with the full video URL in the browser address bar.

A complete guide is given for you to understand the way to use it.

Share video clips on different social media directly from this app.
12. Tubio – Cast Web Videos to TV, Chromecast, Airplay
---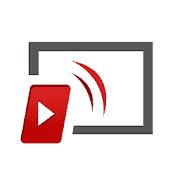 Let me introduce you with the easiest way to flawlessly stream your favorite online video and smart TV shows with Chromecast and Airplay. It's just an app called Tubio. This app lets you cast web series and music videos from your phone to the TV wirelessly. A very supportive search engine is available there, and you can use it to find out different tv shows, live streaming, and music videos. And believe me, it won't take too long to find them for you. However, it will also automatically discover all available tv networks around you.
Important Features
Enjoy video files from Facebook, YouTube, Vimeo, and music from Soundcloud, Mixcloud, etc.

Supports players like Airplay, Xbox, Amazon Fire, all DLNA and UPnP networks, and many more.

You can use it as your TV remote.

Use the Wifi network to connect your phone and the TV.

No advertisement will appear, and quick tips are there to use it properly.
13. IMDb Movies & TV Shows: Trailers, Reviews, Tickets
---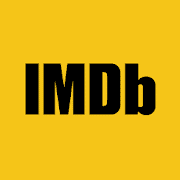 Are you a fan of Hollywood? Enjoy Hollywood movies and TV shows for free using the best Chromecast app for Android, IMDb Movies & TV shows. You must be familiar with the name IMDb. When searching for a movie or TV show, you must check the IMDb rate of it. Well, this is that IMDb, you know from Google, and now, it comes with those movies and shows for you. That's why it becomes well known as the most authoritative source of full-length movies and shows. But the best part of this app is the Chromecast support that will let you enjoy those shows on your smart TV.
Important Features
You can add the shows and Hollywood hits on your watchlist and enjoy them later.

Interactive search engines will help you find your favorite movies and tv shows by names or the artist's names.

By providing your location, you can find out the nearby showtime and buy tickets from this app.

You can see the criticism, review, and rates of the movies.

Breaking entertainment news, trailers, and music videos are available too.
14. Red Bull TV: Movies, TV Series, Live Events 
---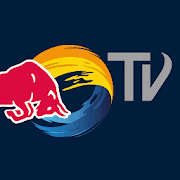 If you are interested in enjoying world-class and extraordinary video streaming, TV shows, and movies, you can try Red Bull TV. This exclusive Chromecast app for Android will let you enjoy access to the video clips on a different genre. It is easy to find athletic video shows, music shows, movies, TV shows, and what you cannot find here is the advertisement that is the most irritating thing for any kind of app. You can also enjoy those shows on your smart TV as soon as you connect it with your phone using the WiFi connection and start using this app.
Important Features
Unlimited sports and racing game shows are available here.

Find documentary videos, recaps, previews, and short films with tons of iconic movies and tv shows.

Live concerts and competition shows are also available here.

Want to enjoy the video while offline? You can download any type of video clips from this app.

All types of tutorials are available, and so, there is no way you can find difficulties using this app.
15. Cast TV for Chromecast
---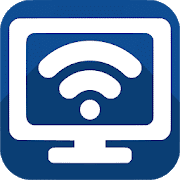 Use Cast TV for Chromecast to enjoy countless movies, music videos, and TV shows. This app is designed to deal with your Chromecast player in the most efficient and quickest way. Millions of users are happily using this app not just for their Chromecast players but for fire TV, Roku, Apple TV, Xbox One, and many more. And use this supportive Chromecast app on your Android device to control your smart TV system wirelessly. Besides, you can cast photos and audio files of any kind with this app. Seems interesting, right? There are more features to blow your mind.
Important Features
Let you use your smartphone as the Roku remote controller.

You can enjoy the m3u playlist that supports IPTV.

You can cast web videos on your TV from different websites.

Enjoy live streaming and concerts on TV using your phone connecting it with Chromecast.

You can also synchronize it with your other devices.
16. BubbleUPnP for DLNA 
---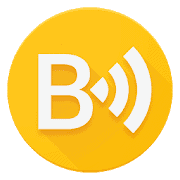 Why don't you try BubbleUPnP? You should try this app if you want to stream all your favorite music, movies, short films, TV shows, and all other video shows. It's rare not to find a movie or series using this app. Even the search engine is very active here, and it can find video files you are looking for within a minute. You will get suggested shows and the most recent and trendy videos with this supportive video player app. Besides, it supports Chromecast music, Nexus player, Nvidia shields, and others very smoothly.
Important Features
Cast your favorite music videos, series, and movies on DLNA TV or any kind of smart TV.

You can also cast files from the local media storage from your smartphone.

It supports All series of Xbox and Nvidia shields.

You can receive music files from any HiFi brands.

An extensive Chromecast support will let you enjoy files from the cloud storage like Google Drive, Google Photos, Box, Dropbox, OneDrive, etc.
17. PlayTo Chromecast
---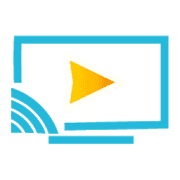 Another app is here that will also let you stream media to the Chromecast player. This time, I am talking about PlayTo Chromecast. For many of its users, it is the best Chromecast app with the most number of advantages. You can cast any contents or media from your devices' storage or export from online to your smart TV. Also, you can cast them to Roku, Apple TV, Xbox, Nvidia shields, and Fire TV. Using this app is very easy, and you will find free tutorials to learn, using all its functions properly. Want to know more about it?
Important Features
You can export content from more than 150 websites and cast them to Chromecast.

It supports HTML Videos and audios alongside mp4 files with any types.

No advertisement is there to disrupt your showtime.

Supports Android system 6.0 and upgraders.

You can also play video from your Facebook, Instagram, and Other social media walls.
18. EZCast – Cast Media to Video
---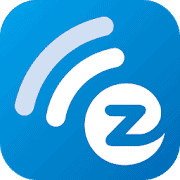 You can also try EZCast, and it is also another Well-known Chromecast app you should try. Though this app is jammed up with countless advantages, the best part of this app shows you the smoothest streaming and cast to Chromecast and smart TV. The video quality will definitely amaze you, and there is no way you will regret using this app. However, you can cast both of your smartphones, tablet, and laptop using this app. Not convinced yet? Look over for details in the mentioned feature list.
Important Features
Use a projector for a big screen to cast your smart device and enjoy the content.

You are allowed to create your own playlist and enjoy favorite videos again and again.

This app is promised to provide immersive video quality.

Includes a very easy and fast WiFi set-up.

Supportive of any wireless display receivers.
19. Yatse: Kodi Remote Control and Cast
---
Yatse is the next choice for you. To use Kodi Remote Control, you can use this app. It comes with all the Chromecast supported functions. You can cast your smart devices like laptops, tablets, and especially your Android device with this app to your smart TV, Roku, Fire TV, Apple TV, and many others. Besides, it is completely integrated with Plex, Emby, Airplay, UPnP, and similar. This app is very simply designed and so, anyone can use it to enjoy video content and movies. Besides, it is auto updatable, and you will find new features with every updated version.
Important Features
The backup system is there with all your cloud storage.

Enjoy unlimited custom commands for more access to the advanced remote functions.

Synchronize it with your other devices just within a short procedure.

Intuitive voice command, multiple plugins, Dash clock, and extensive user interface are available.
20. PlayTo
---
We are already near the conclusion, and here is the last option for today. You can try PlayTo for better Chromecast support with your smartphone. For many of its users, it is one of the most popular Chromecast apps available on PlayStore. Like most other apps, you can stream your smart device to Chromecast, Roku, Apple TV, Fire TV, Xbox, and other similar systems. This app will allow you to cast any kind of audio and video content from your laptop, tablet, and smartphone. You can always be ensured of the other services; this app will provide you with the following features list.
Important Features
It supports most of the casting Devices.

You can play videos from any of your social media walls.

Enjoy unlimited streaming with add-free experience.

User Android 6.0 or more to experience a one-click cast option.

It supports media contents with HTML 5 and any mp4 files.
Final Thought
---
You must know that Google Home and Netflix are the most used and the best Chromecast apps for Android. Still, I like to encourage you to use other Chromecast apps, and I think all these 20 apps are nearly compatible and able to provide you an unforgettable video streaming and Chromecast experience. You can go for any of these 20 options for you. If you look at the features, you must find some free supports like IMDB or Plex. Besides, some of them come with extra and unique functions that you probably already are aware of if you go over the details of these apps.
Hopefully, you have no confusion left about the best Chromecast apps available on PlayStore. Still, don't hesitate to ask anything that comes in your mind about this fact. Stay safe and healthy. And don't forget to let us know about which genre we can discuss soon. Thank you for your support.