The medical world is a vast world. Medical students and doctors need to know a lot of things for their profession. One mistake of knowledge may lead someone to a dangerous state. These medical guys need to know the many medical terminologies are available in the medical dictionary by a regular dictionary or medical dictionary apps. We all are now interested in light and portable things and like to carry a dictionary on the phone rather than carrying a huge dictionary book. In the same way, medical guys also dictionary in their mobile devices rather than carrying a big one. So, today we shall discuss the medical dictionary apps for Android.
Medical Dictionary Apps for Android
---
In this article, I shall discuss the ten best medical dictionary apps for android. These apps were chosen after analyzing their downloads, ratings, feedback of the users, and more. I am really hopeful that you will get your desired dictionary from the dictionaries mentioned below.
1. Oxford Medical Dictionary App
---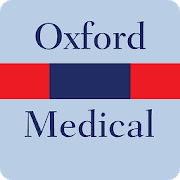 The best-selling medical dictionary, which has taken the lead in the market, is now in the digital form and maintaining its position in the same way. This dictionary is made by some of the expert people with a medical background. The jargon-free dictionary entries are more than 12,000, which are very concise. This was revised many times and useful for both students and professionals; thus, it has reached a very good position for a medical dictionary app for android.
Important Features
There are 140 illustrations and diagrams.

Finds your desired word quickly with the autocomplete search system.

You can search from phrases or compound words with the keyword lookup system.

The misspelled word by you will be auto-corrected by the Fuzzy filter with the app.

Easily finds the word with a camera search.

Uses the voice command to find out the desired word.

You can share your findings with your friends.

In-app purchases allow you to get rid of ads.
2. Medical Dictionary App Offline
---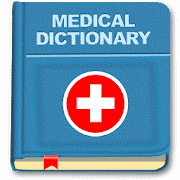 To get the definition and meaning of difficult terms, this offline dictionary works great. It contains a huge volume of words to fulfill the demand of medical students and professionals. The app gives very quick access to the meaning of the word. No matter whether the seeker is a student, doctor, physician, hospital nurse, pharmacist, or anything related to medical science, this app will satisfy them.
Important Features
It contains over 16,0000 terminologies and words related to medical science.

Quick teaching vocabulary and definitions.

It covers medical abbreviations and terminologies with the reference and thesaurus.

You don't need to think about an internet connection.

Automatically bookmarks the most used terms.
3. Medical Dictionary App by Farlex
---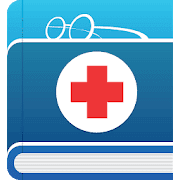 Medical Dictionary by Farlex is a very easy and user-friendly app for medical students, doctors, nurses, and anyone related to this medical science. It will give you an in-depth idea of any terminology with a huge volume of entries in different categories. After all, the dictionary is a comprehensive and authoritative app.
Important Features
You can search more than 180,000 and get access to more than 40,000 entries without an internet connection.

You can get more than 12,000 images in addition to detailed photos and X-ray print.

Besides word meaning, you will get more than 4,000 over-the-counter and prescription guides.

Make your pronunciation with the 50,000 audio in online mode.

Voice command mode for easy searching.

You can check your recent search and use the advanced search.
4. Medical Terminology: Search & Vocabulary
---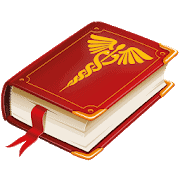 This is one of the best medical dictionaries which allows you to access the encyclopedia of the medical term without an internet connection. This app contains a huge volume of terms, phrases, abbreviations, and more to satisfy students, doctors, nurses, and others on the same background. The app is user-friendly and stylish too.
Important Features
Easy search to learn terms and definitions.

It covers all medical terminologies and abbreviations.

It works without any internet connection.

Allows sharing any terms or definitions.

New updates are automatically done once new terminologies are found.

Descriptions of many important terms are available offline.
5. Medical Dictionary 
---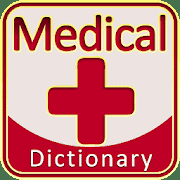 Medical dictionary is a modern, designed dictionary for those who are practicing medical science. This app is very user-friendly and comes with all the necessary tools to make it a wonderful and resourceful one. This is for those who want to get their answer within a very short time. The app has managed to provide all the things accurately in a concise way.
Important Features
It comes in a modern style.

Navigation and operation are very user-friendly.

Allows bookmarking anything.

It provides historical and favorites.

Allows changing fonts and text size to balance with eyes.
6. Medical Terminology| Free & Offline
---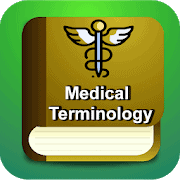 This app is very simple and excellent to use for knowing medical terminologies. This dictionary is applicable for students, doctors, and all related to medical science. It is very rich in terminologies and capable enough to satisfy any user. It has a very easy navigation system and an excellent layout to make things easy for the readers.
Important Features
Contains Comprehensive Medical terminology.

There are details for medical terminology.

It provides a fast and easy search.

Allows to note down favorite portions in a very easy way.

Terminologies are available free and offline.

The database of the terminologies is very vast.
7. Medical Dictionary
---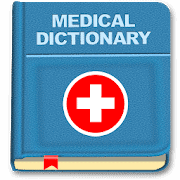 This medical dictionary provides you both common and uncommon terms, abbreviations, and many more. Medical students, physicians, nursing students can all use this dictionary. You have to have android 4.1 or more to run this app on your device. It does not matter whether you have an internet connection or not to run this app.
Important Features
The search option is fast and offers good performance.

You can perform all searches offline.

The database is very rich.

Sharing any terminology is super easy.

You can bookmark anything at any time.

It allows easy finding with history.

Updates new words automatically.

It contains more than 9200 medical terminologies.
8. Medical Terminology A-Z – Offline (Free)
---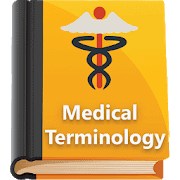 This is a multilingual app for the medical background of people. Besides finding the meaning of different terminologies, you can get a short description of many terms. Like other popular apps, this app also suits all categories of people related to medical background. Different innovative systems and tools made the app easy to use and effective.
Important Features
Covers medical terminologies and abbreviations.

Quick search system with suggestions while typing.

Offline searching system.

Sharing any term is very easy.

The bookmarking facility is limitless.

Updates automatically if there is any new term.
9. Medical Terms Dictionary 2018
---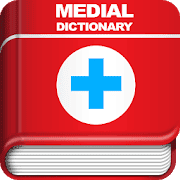 This is a very useful app for medical students to get information about medical and healthcare in a very easy way. This wonderful dictionary was made with the consultant and director of many well-furnished doctors. It contains everything you need related to medicine and acts as a very good guide for medical students.
Important Features
It contains more than 16,000 healthcare words.

It also includes diseases, different jargon, and abbreviations.

The app works offline.

Detail description of any terminology is available.

Easy Searching options.
10. Offline Dictionary of Medical Terms
---
It is a huge collection of medical terms where you will get the meaning of any word and pronunciation, details, and synonyms of the world. The app will allow the students or learners of any stage to get his or her desire. The easy system of searching and layout of the meaning has made this app a user-friendly and useful one.
Important Features
There are more than 150000 terminologies with pronunciation and synonyms.

Two different systems of searching to get a word.

Easy bookmark system for the necessary words.

Sharing on social media or with friends is super easy.

New words and terms are updated automatically.

No internet connection is required to explore any word.
11. Taber's Medical Dictionary
---
To understand and learn 65 thousand entries on the medical term, you can use Taber's Medical Dictionary. If you are a medical student or want to learn about different medical terms out of curiosity, those 65 thousand terms will be nearly enough for you. Almost all the critical medical information is systematically stored in this app to find them very easily. Also, the search engine here is very active and won't take too long to find the information you are looking for. This is why this app and the hard copies of it have been used by a larger number of health care professionals.
Important Features
More than 30 thousand audion pronunciations of different medical terms are available.

Tons of medical issues with appropriate photos are there for you.

In total, there are more than 65 thousand in-depth definitions of essential medical terms.

Lots of useful appendix alongside their laboratory values are described too.

You can bookmark terms, and favorite options are available.
12. Dorland's Illustrated Medical Dictionary
---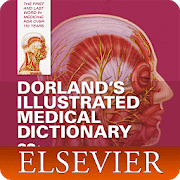 Medical terms are not always easy to find on the internet, especially when looking for them. To ensure getting essential medical terms instantly, you can use Dorland's Illustrated Medical Dictionary. It is one of the most downloaded medical dictionaries for Android users.
The reason for this app's vast popularity is its huge collection, where you will find tons of medical terms' definitions, explanations, pronunciations, and photos to make it clear to you. Here, you don't need to be worried about whether the source is reliable or not. Because all the sources are taken from professionals, and even the hard copies of this app are also used by the professionals.
Important Features
More than 1500 clear illustrations on different medical terms are available.

An optimized search engine is there too.

Night mode with battery-saving tools is available like well-structured reading apps.

Over 120,000 definitions of different medical terms are there.

Camera and voice search options are available too.
13. Diseases Dictionary Medical
---
Now, you can learn about thousands of medical issues, their symptoms, treatments, definition, and other information with just one app. It is Diseases Dictionary Medical. You can use this app on your Android device anytime and anywhere you want, even without any internet connection.
This app is made based on a popular handbook on medical issues and clinical advice written by world-famous professionals. So, you can rely on this app and learn more about the field of medicine.
Important Features
You will find a detailed description of major medical issues.

It stores a lot of medical books for you.

Physician's desk reference and nurse guide are available.

Diseases and disorders with symptoms and treatments are explained there.

It works even without an internet connection and completely free for you.
14. Medical Abbreviation Dictionary
---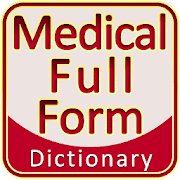 Over 25 thousand medical abbreviations with their detailed information are stored in one app. And you can use it for free here. It is Medical Abbreviations Dictionary, another supportive medical dictionary apps for your Android device.
Using this app is easy, and you can find the terms you want to learn about just within a second because of the powerful search engine. So, it won't be a problem for you to learn many things about the world of medicine. Want to learn more? The features below will help you to do so.
Important Features
Designed with a lot of modern materials.

You can make a list of your essential terms in the favorite section and bookmark previously read items.

For your better reading experience, you can customize the fonts and brightness levels.

It will keep the history of your previous browse.

Night mode and a very User-friendly interface are there too.
15. WikiMed – Offline Medical Wikipedia
---
You must be familiar with the name Wikipedia, the largest general knowledge app. Well, the founder of Wikipedia has brought a better version of Wikipedia just for the medical students. It is WikiMed, one of the most popular medical dictionaries for your Android device.
It is an offline app, so it won't matter where and when you want to use it. Just put the name of the issue or term you want to learn about on the search option and get it within a second. It is that much easier.
Important Features
It is a big-size app that requires 1.5 GB.

Especially recommended for the physicians and medical students.

It doesn't require any internet connection or WiFi network.

Quite like a detail explained encyclopedic medical dictionary app.

More than 75 thousand medical issues are explained.
16. Medical Drugs Guide Dictionary
---
If you are looking for a free and offline but reliable medical dictionary app for your Android device, then try the Medical Drugs Guide Dictionary. The most important task of this app is to find the drugs of the symptoms you are looking for. This useful app includes a complete list of drug names and their specifications properly. Also, the usages and dozes of those drugs are mentioned there. Hopefully, this app will come as a great help for you if you want to be more sincere about the drug intaking issue.
Important Features
A huge number of drugs' names, usages, and specifications are available.

It works like a drug guide for medical students.

Free to use and download.

You can verify medical prescriptions to be more careful.

Doze, the impact of missed dozed, side effects, etc., related information of those drugs are available.
17. Khmer Medical Dictionary
---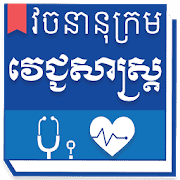 Khmer Medical Dictionary is well-known as the first free medical dictionary app for your Android device. This app is made based on the book Medical Terminology for the Khmer Language. But this app is fully covered with the English Language, and some other popular languages are also supported here. There is a collection of huge medical terms in this app, and you can learn them anytime, anywhere. The information on this app is so reliable that you can use them as a reference for your paper.
Important Features
A very optimized search engine to find the terms quickly.

For a better reading experience, you can customize the text fonts, size, and other tools.

Very User-friendly interface with eye-protective reading mode.

Works without any internet connection and completely free to use.

Create your favorite list and bookmark pages you like.

100% reliable information.
18. Health & Medical Dictionary Offline
---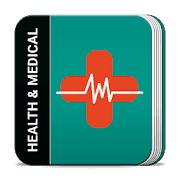 If you want access to millions of medical terms in one place, then I will recommend you this app. It is Health & Medical Dictionary Offline. It is also a very popular medical dictionary app for Android users. Mostly, this app is recommended for physicians, nurses, and medical students.
You can find almost all the terms of the medical institution here by just writing them in the search box of this app. Here, you can find medical terminology with proper explanations, photos, pronunciations, and other important information. Also, this app will bring access to dozens of medical encyclopedias.
Important Features
Category-based terms are stored systematically.

Offline reading mode with free updates is available.

Customizable reading tools with an eye-protective reading mode are there.

It provides a reliable and profound definition of different medical terminologies that are available.

Make your favorite items list and use free bookmarking options here.
19. Diseases Treatments Dictionary
---
If you are looking for a reliable medical dictionary app, then Diseases Treatments Dictionary is a very good solution for you. The app is largely used by doctors, pharmaceuticals, medical students, and others. You can check out every information about any disease from this app.
The app has an optimized search engine to search for any name of the disease. You can tackle any emergency condition if you have this application on your smartphone. So, keep this useful app on your phone for the ultimate safety of your family.
Important Features
Get the definitions of the most common diseases.

There are many medical solutions and home remedies for different diseases.

You can understand the risk factor of any disease.

It works quite like an essential medical handbook for doctors and students.

You will get knowledge about diet and exercise.
20. Disorder & Diseases Dictionary
---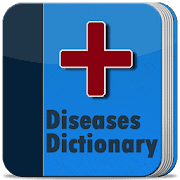 Here comes another medical dictionary app for your Android phone, Disorder, and Diseases Dictionary. The app includes a huge list of medical diseases and disorders. You can find almost all the essential information about those diseases with proper remedies.
The symptoms, risk factors, complications, etc., are also broadly described in the app. The nurse and medical students get great benefits from using this app. There is also an option to bookmark diseases. You can also find some home remedies from this app. So keep the app on your phone for handling any emergency condition.
Important Features
The app supports different languages such as Deutsch, English, Português, Indonesia, Français, Español, and others.

There are easy search options and a user-friendly interface.

It can help you by providing the necessary drugs for your disease.

You can use it in offline mode.

You can also customize different reading tools.
Last Words
---
The above-mentioned 20 dictionaries are not the only dictionaries that are on the good list. There are many more too. But, These were studied and analyzed and hopefully enough to fulfill your demand. If you know any medical dictionary app better than these, please let us know by commenting.