The medical world is a vast world. The medical students and doctors need to know a lot of things for their profession. One mistake of knowledge may lead someone to a dangerous state. These medical guys need to know the many medical terminologies are available in the medical dictionary by a regular dictionary or medical dictionary apps.
We all are now interested in light and portable things and like to carry a dictionary on the phone rather than carrying a huge dictionary book. In the same way, medical guys also dictionary in their mobile devices rather than carrying a big one. So, today we shall discuss the medical dictionary apps for Android.
Medical Dictionary Apps for Android
---
In this article, I shall discuss the ten best medical dictionary apps for android. These apps were chosen after analyzing their downloads, ratings, feedback of the users and more. I am really hopeful that you will get your desired dictionary from the dictionaries mentioned below.
1. Oxford Medical Dictionary App
---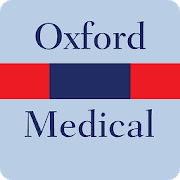 The best selling medical dictionary which has taken the lead in the market is now in the digital form and maintaining its position in the same way. This dictionary is made by some of the expert people with a medical background. The jargon-free dictionary entries are more than 12,000 which are very concise. This was revised many times and useful for both students and professionals thus it has reached a very good position for medical dictionary app for android.
Important Features
There are 140 illustrations and diagrams.

Finds your desired word quickly with the autocomplete search system.

You can search from phrases or compound words with the keyword lookup system.

The misspelled word by you will be auto-corrected by the Fuzzy filter with the app.

Easily finds the word with a camera search.

Uses the voice command to find out the desired word.

You can share your findings with your friends.

In-app purchases allow you to get rid of ads.
2. Medical Dictionary App Offline
---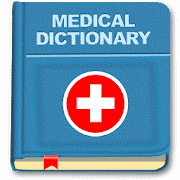 To get the definition and meaning of difficult terms this offline dictionary works great. It contains a huge volume of words to fulfill the demand of medical students and professionals. The app gives very quick access to the meaning of the word. No matter the seeker is a student, doctor, physician, hospital nurse, pharmacist or anything related to medical science, this app will make them satisfied.
Important Features
It contains over 16,0000 terminologies and words related to medical science.

Quick teaching to vocabulary and definitions.

It covers medical abbreviations and terminologies with the reference and thesaurus.

You don't need to think about an internet connection.

Automatically bookmarks the most used terms.
3. Medical Dictionary App by Farlex
---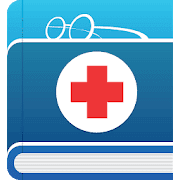 Medical Dictionary by Farlex is a very easy and user-friendly app for medical students, doctors, nurses and anyone related to this medical science. It will give you an in-depth idea of any terminology with a huge volume of entries in different categories. After all, the dictionary is a comprehensive and authoritative app.
Important Features
You can search more than 180,000 and get access to more than 40,000 entries without an internet connection.

You can get more than 12,000 images in addition to detailed photos and X-ray print.

Besides word meaning, you will get more than 4,000 over-the-counter and prescription guides.

Make your pronunciation with the 50,000 audio in online mode.

Voice command mode for easy searching.

You can check your recent search and use the advanced search.
4. Medical Terminology: Search & Vocabulary
---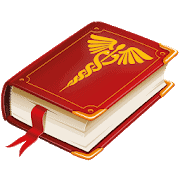 This is one of the best medical dictionaries which allows you to access the encyclopedia of the medical term without an internet connection. This app contains a huge volume of terms, phrases abbreviations and more to satisfy students, doctors, nurses, and others on the same background. The app is user-friendly and stylish too.
Important Features
Easy search to learn terms and definitions.

It covers all medical terminologies and abbreviations.

It works without any internet connection.

Allows sharing any terms or definitions.

New updates are automatically done once new terminologies are found.

Descriptions of may important terms are available offline.
5. Medical Dictionary 
---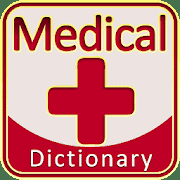 Medical dictionary is a modern designed dictionary for those who are practicing medical science. This app is very user-friendly and comes with all the necessary tools to make it wonderful and resourceful one. This is for those who want to get their answer within a very short time. The app has managed to provide all the things accurately in a concise way.
Important Features
It comes with a modern style.

Navigation and operation are very user-friendly.

Allows bookmarking anything.

It provides history and favorites.

Allows changing fonts and text size to balance with eyes.
6. Medical Terminology| Free & Offline
---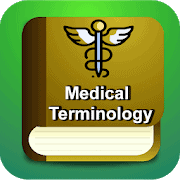 This app is very simple and excellent to use for knowing the medical terminologies. This dictionary is applicable for students, doctors and all related to medical science. It is very rich in terminologies and capable enough to satisfy any user. It has a very easy navigation system and an excellent layout to make things easy for the readers.
Important Features
Contains Comprehensive Medical terminology.

There are details for medical terminology.

It provides a fast and easy search.

Allows to note down favorite portions in a very easy way.

Terminologies are available free and offline.

The database of the terminologies is very vast.
7. Medical Dictionary
---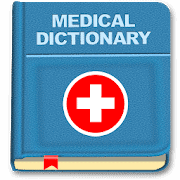 This medical dictionary provides you both common and uncommon terms, abbreviations and many more. Medical students, physicians, nursing students all can use this dictionary. You have to have android 4.1 or more to run this app on your device. It does not matter whether you have an internet connection or not to run this app.
Important Features
The search option has a very fast and good performance.

You can perform all searches offline.

The database is very rich.

Sharing any terminology is super easy.

You can bookmark anything at any time.

It allows easy finding with history.

Updates new words automatically.

It contains more than 9200 medical terminologies.
8. Medical Terminology A-Z – Offline (Free)
---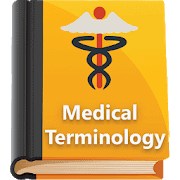 This is a multilingual app for the medical background of people. Besides finding the meaning of different terminologies you can get a short description of many terms. Like other popular apps, this app also suits with all categories of people related to medical background. Different innovative systems and tools made the app easy to use and effective.
Important Features
Covers medical terminologies and abbreviations.

Quick search system with suggestions while typing.

Offline searching system.

Sharing of any term is very easy.

The bookmarking facility is limitless.

Updates automatically if there is any new term.
9. Medical Terms Dictionary 2018
---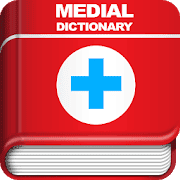 This is a very useful app for medical students to get information related to medical and healthcare in a very easy way. This wonderful dictionary was made with the consultant and director of many well-furnished doctors. It contains everything you need related to medical and acts as a very good guide for medical students.
Important Features
It contains more than 16,000 healthcare words.

It also includes diseases, different jargon, and abbreviations.

The app works offline.

Detail description of any terminology is available.

Easy Searching options.
10. Offline Dictionary of Medical Terms
---
It is a huge collection of medical terms where you will not only get the meaning of any word but also pronunciation, details, and synonyms of the world. The app will allow the students or learners of any stage to get his or her desire. The easy system of searching and layout of the meaning has made this app a user-friendly and useful one.
Important Features
There are more than 150000 terminologies with pronunciation and synonyms.

Two different systems of searching to get a word.

Easy bookmark system for the necessary words.

Sharing to social media or with friends is super easy.

New words and terms are updated automatically.

No internet connection is required to explore any word.
Last Words
---
The above mentioned ten dictionaries are not the only dictionaries that are on the good list. There are many more too. But, These were studied and analyzed and hopefully enough to fulfill your demand. If you know any medical dictionary app better than these, please let us know by commenting.