Basically, the term open-source is about the tools or apps that reveal the source codes and other details of the apps. New software developers often look at this kind of tool to check out the source code and design details to get some idea. Generally, we find tons of open source tools for Linux. And now, as one of the most used platforms, Android also brought tons of open source apps for the users. For the new and upcoming developers, these apps are like an opportunity. However, if you are thinking about checking the best open source apps for Android, I can help you with some popular apps.
Best Open Source Apps for Android You can Check to Learn the Source Details.
---
There are lots of apps on PlayStore that are popular, but most of you don't even know that these are open-source apps. So, my task here is to introduce you to some popular open-source apps. I'm sure that you are familiar with most of the apps, and I tried to pick apps from various genres. Hopefully, if you are a beginner in the developing world, these apps will help you a lot.
1. Open Camera
---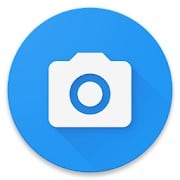 Mark Harman brought Open Camera for you all, and it is the first recommendation for today because of its open-source codes and details. However, when it is about the camera functions, I have so many things to mention about this Android camera app. It has an auto-level function that will perfectly level up or down when it is essential. Besides, varieties of click buttons, excellent effect and resolution, and additional flash are the best part of this app. Let's see what's more it will offer.
Important Features
This app comes with a configurable volume key and upside-down preview.

The overlay will give you a choice of either selecting the modes and providing the crop guides.

Panorama function is available for both front and back camera images.

This tool supports HDR function, exposure bracketing, and camera 2 API.

Noise reduction facilities are available with the dynamic range optimization functions.

Essential functions like on-screen histogram, focus peaking, zebra stripes, etc., are also available here.
Pros: Want to take images from remote space? Just make noise, and this app will automatically click the photos. Additionally, it's a complete app with no third-party allegations.
Cons: Some users find some photos are not saving in the gallery directly from the camera shot.
2. Firefox Browser: fast, private & safe web browser
---
When it is about anything online, a browsing app is a must. And we all know Firefox Browser by Mozilla with one name. It's the most popular browsing tool of all time, and it is also an open-source app for your Android device. The Mozilla team believes that free and open are better than closed and controlled. So, they make this browsing tool-free And open to all. However, this tool will have a widget on your phone, and so you don't have to open the app to search for anything. You can simply search the web from the home screen directly.
Important Features
You can stream videos and play them in the background of using other apps.

This tool lets you synchronize it with your other devices like PC and Laptop.

This tool comes with the full support of addons, and you can use them for a better experience.

You can open as many tabs as you want with this powerful browsing tool.

A dark mode is also available here, and you can try it anytime.

You can customize the placement of the search bar in this app.
Pros: Private browsing mode is available here too. Indeed, you can close the Private tab with only one tab.
Cons: This app works a little bit slower when searching for some big files.
3. VLC for Android
---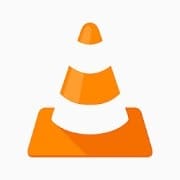 It's not very common to get an open-source media player. VLC for Android is a free, open-source app developed by some genius volunteer. The app supports almost all types of audio and video files. You can also use it for streaming, but it will charge additional data for that case. The app also lets you browse for audio and video directly from the built-in media library. Also, it comes with a smooth user interface and excellent theme. Lastly, for any weird media format, VLC is the best solution.
Important Features
You can play multi-tracks audios on VLC players. There you can also induce subtitles if you have the file available.

This powerful media player app supports various types of formats such as MP4, AVI, WV, AAC, Ogg, MKV, and others.

There are lots of useful functions available, including sound control, brightness control, gesture, auto-rotation, and others.

There is an equalizer available in this app. You can initially use it to customize the audio functions as well.

Everything is okay here. And the best part is its commercial-free approach that will never disrupt you on your watch time.
Pros: It's a cross-platform supported media player app. Eventually, it works well on any of your Android devices.
Cons: As it is a big-sized app, you have to access different internal systems.
4. Wikipedia
---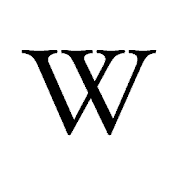 Wikipedia is a widely popular educational app used by billions of people regularly. The best part of this app is its versatility which lets you include extra information on any topic. Though the surface is not very gorgeous, it is a source of trillion data. And many of us don't even know that it's an open-source app. However, this app will definitely impress you that it is open for all and 100% free. There are 300 languages available, and the best thing is you can use them offline.
Important Features
In Wikipedia, you will find more than 40 million articles on varieties of topics.

The database of this app is upgrading on a regular basis.

All the articles you will like automatically will be added to 'my list,' and so, you can read them later, even if you are offline.

No worries about studying Wikipedia at night. There is Night Mode available.

You can also add information to Wikipedia if you think they are authentic.

There is also an intelligent search engine. Search anything you want in the box, and it takes a few seconds to find your topics.

You can set it to your preferred language as there are 300 languages available.
Pros: Any data you want, you will find on Wikipedia. It indeed comes fast, smooth, and user-friendly interface.
Cons: Sometimes, you may find some wrong data in Wikipedia as some dishonest people edit wrong information willingly.
5. Telegram
---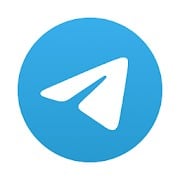 Looking for the fastest messaging app for Android? Telegram is the app you need. It's not the old day's telegram but the new one on your smartphone. However, this app is decorated with a stylish video editor and lots of stickers and emojis. But the best part here is, there is no data sharing limit anyway. Even when you are in a group, you can share files of 2GB. Also, the available sync option on the app lets you take back up on regular chat. Finally, this open-source app for your Android device reveals the coding and building process in the perfect and perceivable way.
Important Features
Telegram allows you to create the largest group on it. Eventually, you can add up to 200000 members in a group.

You can send files of unlimited size using this powerful communication app.

This app lets you edit your video to photo using their built-in editor and shows previews from sharing them.

It comes with a very high-level security and backup system.

You can eventually host any meeting with a large community as well. So, for office meetings and online classes, it can be a perfect pick.
Pros: The user interface is simple, and the private system is very powerful in this app.
Cons: Some groups in telegram include violent and adult content.
6. Signal Private Messenger
---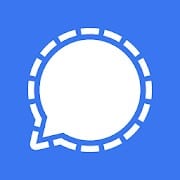 Another open-source communication app is here, and this time is for Signal Private Messenger. This app is developed by Signal Foundation, and it becomes popular overnight for its excellent features. The specialty of this app is to run even in a slow network. Using a signal messenger, you will get every message and calls timely, and the voice call has nearly no pause by the network. Also, there is available security encrypted option to chat in private. Let's see what's more is wait here for you.
Important Features
You can use your number to open an account here and get the list of users of your contact list.

There are also tons of customization features available. You can sketch, write text, crop, and do other stuff using that.

Signal messenger works faster and smoother even if the network is not very much stable.

It will also provide necessary notifications for different actions.

If you don't feel alright using the light theme, just switch to its built-in dark theme.
Pros: You will love the HD video and audio call option of this smooth video conversation app. Additionally, it is free of charge and consumes less data than usual.
Cons: There are limitations in sharing files.
7. OsmAnd – Offline Maps, Travel & Navigation
---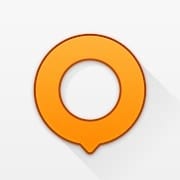 An open-source android navigation app is very rare, and OsmAnd is surely the best one of them. The app has a built-in worldwide map which is helpful in regular traveling. You will also love their nautical maps that notify sea objects, sea depth, etc. Additionally, using direct motion, you can adjust your destination marl on the map. Ultimately, the app is a good choice for travelers and those in a new place to live.
Important Features
The app provides voice guidelines while traveling. Indeed you don't need to check for routes frequently.

There are different types of routes available inclusive driving routes, cycling routes, etc.

You can change the app theme to day or night mode anytime you want.

While finding a friend, you can share your location with him, and this app will help you track him easily.

If you are willing to make a city tour, this app will help you with proper information.

The app also allows you to share your hiking route by recording and following any GPX route.
Pros: The best thing is you can get access to it offline. Additionally, you can call for nearby emergency help using this app in an emergency situation.
Cons: The map coverage area in Asia is not very deep.
8. WordPress
---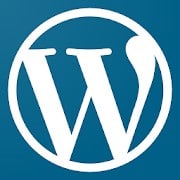 Now, the powerful giant that makes websites can be just in your pocket. Say how? Well, WordPress is now allowed to use on smartphones, and it is also an open-source app. Nothing less you can do using WordPress on your mobile. Just install it and log in and make a sure blog on your phone. You can also add images and other necessary files using it. Catching the comments and likes is easier with WordPress mobile. Also, get connected with the WordPress community and explore thousands of new information using tags.
Important Features
WordPress lets you post any blog using mobile and check all the requirements as well.

You can add tags and categories using the mobile version

The app always notifies you of regular website updates having WordPress.

You can check the regular traffic on your site using it.

This app lets you share any kind of files with your friends and colleagues. And a few clicks are okay for that.

If you want, you can go through their tutorial. Additionally, it informs you of all SEO details and marks the part you need to modify.
Pros: For regular checking And getting updated on your site, this pocket WordPress is the best option. It shows you all the WordPress functions you may get on your PC.
Cons: It won't run smoothly on the backdated devices.
9. Keepass2Android Password Safe
---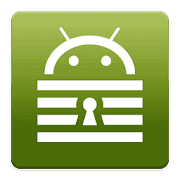 A security open-source android app is Keepass2Android Password Safe. The powerful password manager app is developed by Philipp Crocoll Tools. Those who are willing to develop any password manager app can get huge benefits from having these app programs. However, using this app, you can store all of your passwords in an encrypted vault. Once you unlock the database, you can reopen it using fingerprint or just typing a few characters. The best thing is you can sync the vault in your drive or cloud account.
Important Features
The app is compatible with different Keepass ports such as KeePass XC, MiniKeePass, (v1, v2 KeePass), and others.

There is also a quick u lock feature, but you have to unlock it first to get the complete password.

There will be different folders to keep passwords and other details for your phone, bank accounts, social media IDs, and so on.

The encrypted function will securely store all data.

Essential features like unlocking with Yubikey, entry templates, TwoFish encryption, several TOTP variants, etc., are available here.

There is also a child database system available, and that can be shared.
Pros: the security level of the app is very high, and there is no third-party system connected to the app that can find your details anyway.
Cons: Some users have complained about the biometric unlocking issue.
10. K-9 Mail
---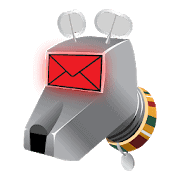 Let's check another open-source email client, K-9 mail, launched by K-9 Dog Walkers. And it is the final recommendation for today. It's a supportive mail app that supports Exchange 2003/2007. When most other apps drain a big percent of your battery, this app costumes very little amount of charge. You can manage multiple accounts using this email app. There is also a sync option available. The messages will remain highly secured as they have used high-level security.
Important Features
There is a big community of members, and you can join it to have new friends.

The app allows you to create and manage multiple folders, and arranging data is easier with this app.

There will be no leggings you have to face while using this app.

This app exposed its bug tracker, source code, and other source details as well.

If you Download OpenPGP, then you can experience encrypted or decrypted emails.

You can add favorite messages or archive messages.
Pros: The app sends quick notifications on every action. Indeed, you will have quick access to check important emails instantly.
Cons: No dark theme is available in this app.
Our Recommendations
---
To be true, the final recommendation part is not necessarily needed for today's discussion. It's sure what kind of apps you plan to develop, and I don't know. As a result, I cannot suggest you a specific app to check. You must have noticed that I have reviewed apps from different genres, including browsing app, communication apps, email clients, camera app, music apps, etc. So, check out a similar app's source code and design from the list to complete your next project.
Finally, Insights
---
The aim of an open-source app is to help new developers with their codes. You don't even have to pay a single penny to get those details. So, if you have any interest in app and software development, I am sure that these best ever open source apps for your Android device will help you largely. Now, share with us the apps you think do the best as a free source. Also, recommend us some other open-source apps that you think should get listed here. Thank you in advance.