We all use text editors for different purposes like keeping general note, securing important information, etc. From office data to home details, we use this text editor or note taking app regularly. But what happens if I left my desk, and someone sneaks peaked my personal information and data. But don't get worried, you have a solution for this, EncryptPad- a total encrypted solution and best alternative to Windows Notepad software. EncryptPad: An Encrypted Text App is a free open source text editor for symmetrically encrypted text. This text editor also can be used as an encryption tool for the binary file. You can use it as a GUI or terminal based text editor. It uses file format OpenPGP RFC 4880 for usability access for all.
Why should I Use It?
---
In the world of technology, we have lots of sensitive information including login credentials, bank credit card information or personal diary everything floating here and there. So it's utmost important to keep safe all those documents and information from being used or hacked. In this case, Encrypt provides robust text security and file security. Moreover, you can also use it as the best alternative for any password manager.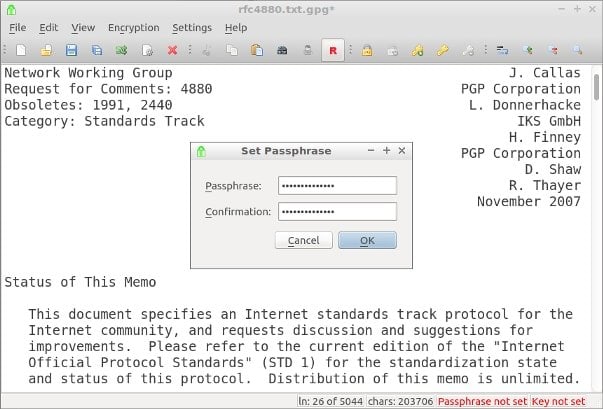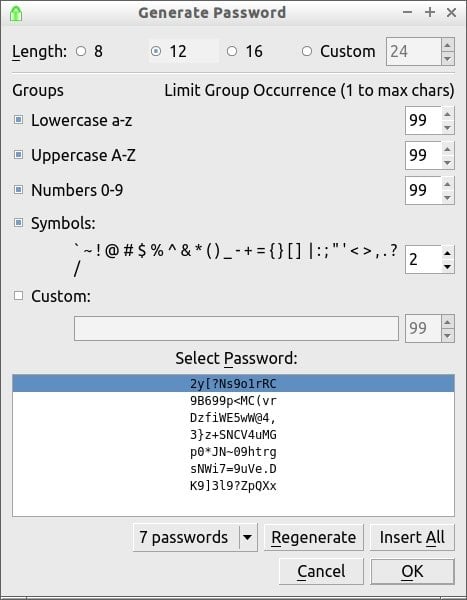 EncryptPad: An Encrypted Text App – Features
---
Security – EncryptPad text editor uses a symmetric encryption algorithm for your text editor. The same algorithm(Key file protection) is also utilized for binary file security. So in one application, you can secure your text and file. For extra security, you can use a passphrase and key file combination.
Multiplatform Security – This Encrypted Text App uses (Cipher algorithms: CAST5, TripleDES, AES128, AES256, Hash algorithms: SHA-1, SHA-256, SHA-512) for harder protection but these algorithms are usable for all OS. You can install it on Windows, Linux, and iOS. So proper security is ensured everywhere.
Portable Security – EncryptPad: An Encrypted Text App provides an all in one security for your valuable text. I am safe in my home and office workstation but what about outdoor when I move here and there? EncryptPad is with you again, copy the executable file in your USB drive, and you are secure everywhere!
Free and Open Source – Are you still thinking about your security? The application is a free and open source. So you can go through the code for review or get it now without paying a penny!
File Support– EncryptPad supports both binary and OpenPGP file system. You can encrypt OpenPGP and decrypt as well. Lots of features are in one place!
Use as You Wish – This application has terminal base UI for proper Linux users and guesses what! A typical user like me can also use it by installing a GUI.
Install EncryptPad in Ubuntu
---
In this quick tutorial; I show you two ways to install this Encrypted Text App in Ubuntu. First of all, you can download the AppImage and install.
The second option is to use unofficial Ubuntu PPA. Run the following command:
sudo add-apt-repository ppa:nilarimogard/webupd8
sudo apt update
sudo apt install encryptpad encryptcli
Is this tutorial on EncryptPad helpful? Let's share your thoughts and queries in the comment below. And please spend a moment to share this article on your social media.
Note: The features mentioned here are not all-inclusive. The features mentioned are compiled either from their respective official websites or from my personal experience using them.