If you're starting out in video editing, you may be wondering what software to use. There are many paid professional options like Avid and Adobe Premier. However, if you only need an editor for common uses like YouTube videos, there's no need to spend money on these programs. Instead, there are quite a few free and open source video editors that will fit your needs, such as Kdenlive, Pitivi, Flowblade, OpenShot, and much more. In this article, we'll focus on the OpenShot video editor.
Features of OpenShot Video Editor
---
OpenShot is a video editor compatible with Windows, Mac, and Linux. It's constantly being updated with new features and improvements, which is one of the benefits of using open source software. In terms of features, OpenShot has just about everything you need for basic video editing tasks.
You can do things like trim footage, add titles and text, animate your videos, overlay images and audio, and more. Plus, thanks to its intuitive interface, it's relatively easy to use. If you're new to video editing, here are some of the qualities that make OpenShot stand out.
Lightweight and Low Hardware Requirements: One of the best things about OpenShot is that it's lightweight and doesn't require high-end hardware. That means it'll run smoothly, even on an older computer. And if you ever want to upgrade your hardware, you can rest assured knowing that OpenShot will fully use your fancy new machine.
User interface is Simple and Clean: OpenShot has a user interface that is both simple and clean. That makes it easy to use, even for beginners. And if you ever get stuck, plenty of tutorials are available to help you out. Plus, the software is constantly being updated with new features and bug fixes, so you can always be sure you're using the latest and greatest version.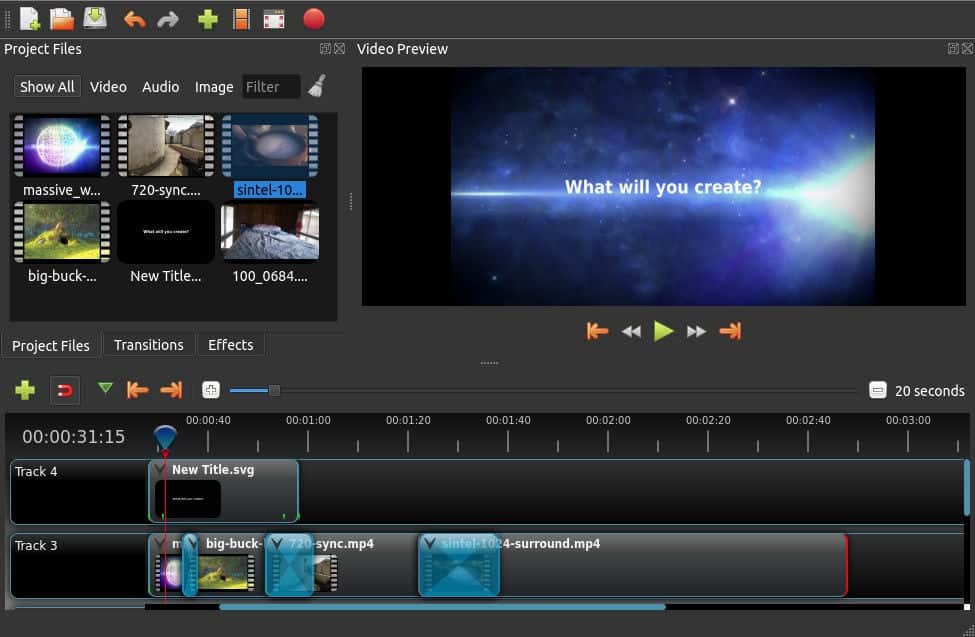 Cross-Platform Supports: OpenShot is a powerful yet easy-to-use video editor available for Linux, Mac, and Windows. With OpenShot, you can easily create videos of your favorite memories, edit video clips for YouTube or Vimeo, and much more.
Multiple Video and Audio Formats: OpenShot's intuitive interface makes it simple to get started with video editing, and the built-in support for a wide range of video and audio formats means that you can use OpenShot to create videos in just about any format.
Essential Tools Included: OpenShot is the perfect video editor for anyone, whether you're a beginner or a pro. It comes with all of the essential tools you need to instantly cut, join, and add effects to your videos. Plus, there are plenty of advanced features for more experienced users. OpenShot has everything you need to create amazing videos!
Video Effects: With this video editing software, you can remove backgrounds, invert colors, adjust brightness, and more with just a few clicks. This makes it easy to create videos that are both creative and professional-looking.
In addition, our engine provides a wide range of other video editing features that you can use to customize your videos further. With this user-friendly tool, you can make videos that look like they were made by a professional.
Multiple Export Options: OpenShot's support for multiple formats and export options means that you can easily share your creations with the world. So whether you're a beginner or a seasoned video editor, OpenShot has everything you need to create stunning videos.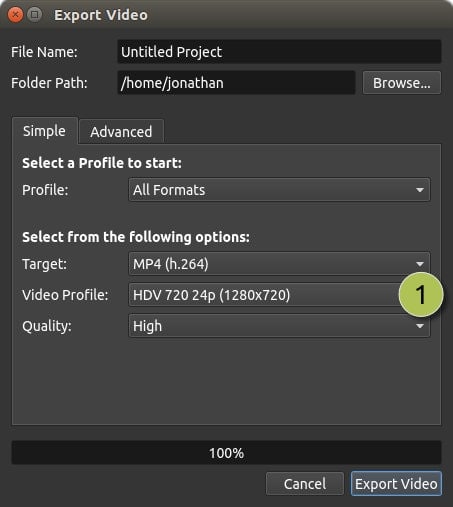 Unlimited Tracks, Audio Waveforms, and 3D Animated Titles: OpenShot Video Editor is a powerful, easy-to-use video editor that makes editing and creating quick and easy. OpenShot has many features that make it unique, such as its support for multiple layers, unlimited tracks, audio waveforms, and 3D animated titles.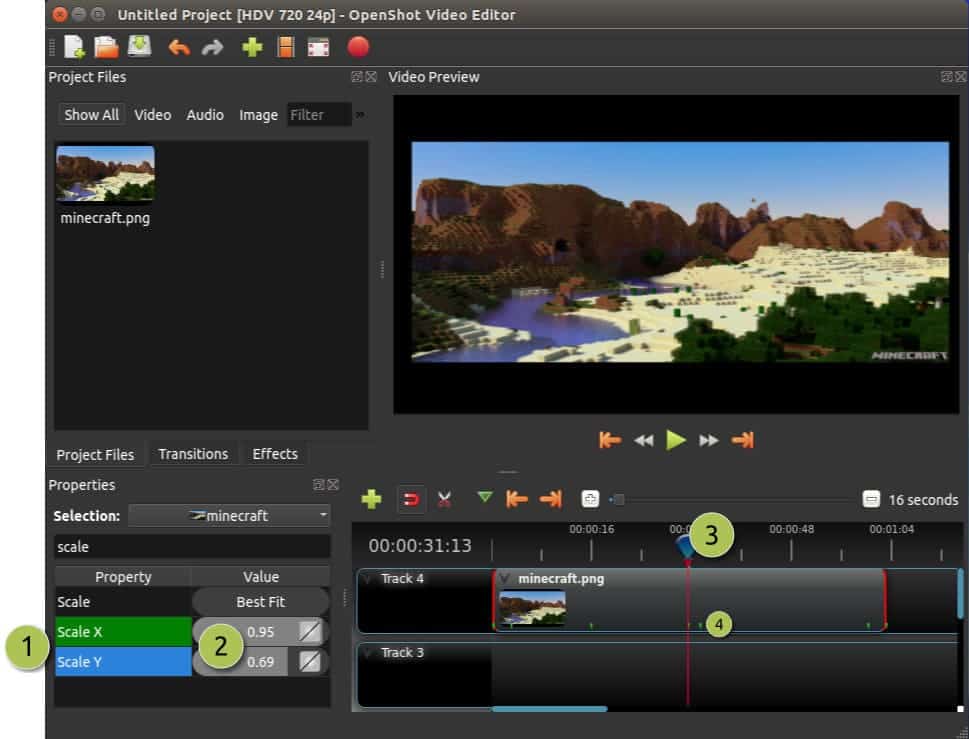 Trim and Animation: With OpenShot, you can quickly trim down your videos to find those perfect moments, add watermarks or background videos, and even animate your videos with fade, slide, bounce, and other effects.
Free To Use: Whether you're a seasoned video editor or new to the field, OpenShot will have everything you need. Best of all, it's free to download and use!
Disadvantages of OpenShot Video Editor
---
OpenShot is a great video editor for simple projects, but it doesn't have as many bells and whistles as some of the other editors. So if you're looking to do more complex things like color correction or motion graphics, you might want to look elsewhere. But for basic tasks like cutting footage and adding text, OpenShot does a great job.
Another downside is that it doesn't have a very large community compared to other open source projects, so finding help can sometimes be difficult.
How to Install OpenShot Video Editor
---
There are a number of ways to install OpenShot on various Linux distros like Ubuntu, Linux mint, OpenSuse, Arch Linux, Manjaro Linux, etc. Below, I will describe a few methods which will be solely for Ubuntu and Ubuntu-based distros, and a few universal methods will be there for other Linux distros.
Method 1: Install OpenShot Using the apt or apt-get command
---
The OpenShot video editor is available in the official Ubuntu Linux repository, so you can easily install it using the apt or apt-get command.
sudo apt update
sudo apt install -y openshot-qt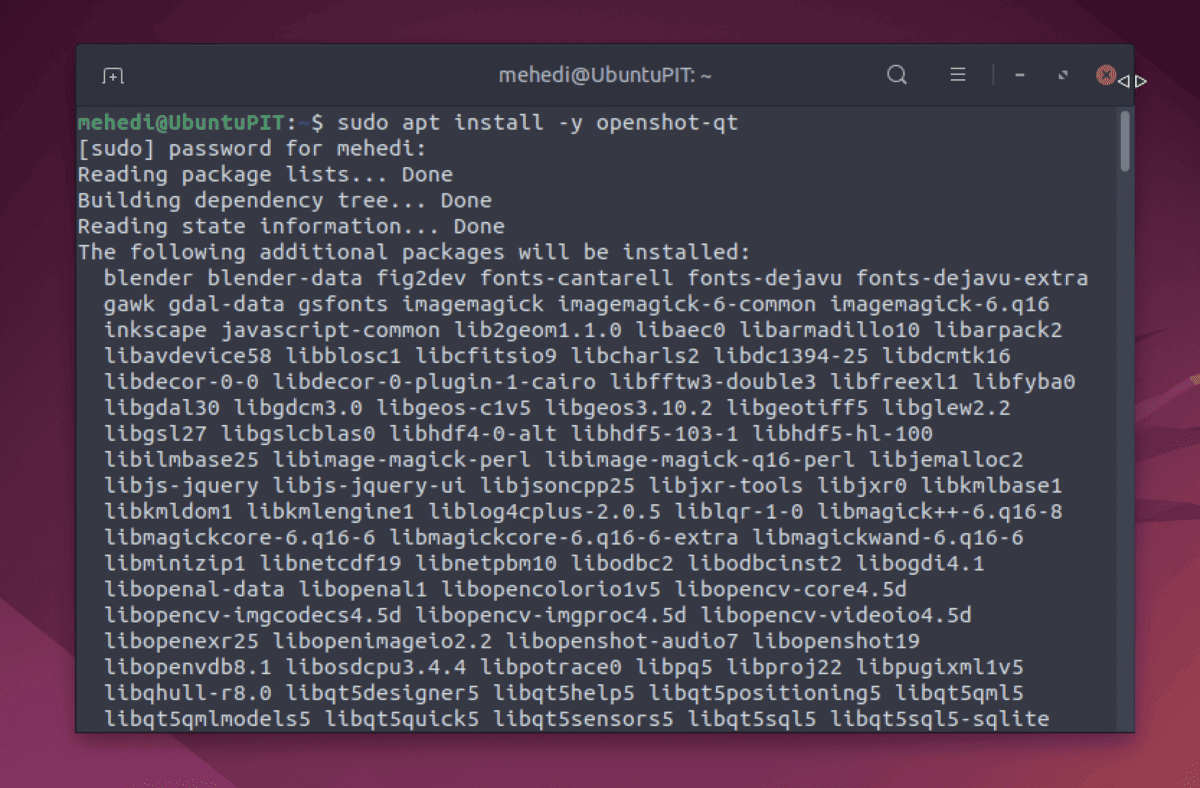 Running the command will install OpenShot onto your system. You can begin using it immediately by locating and opening the application from your search bar.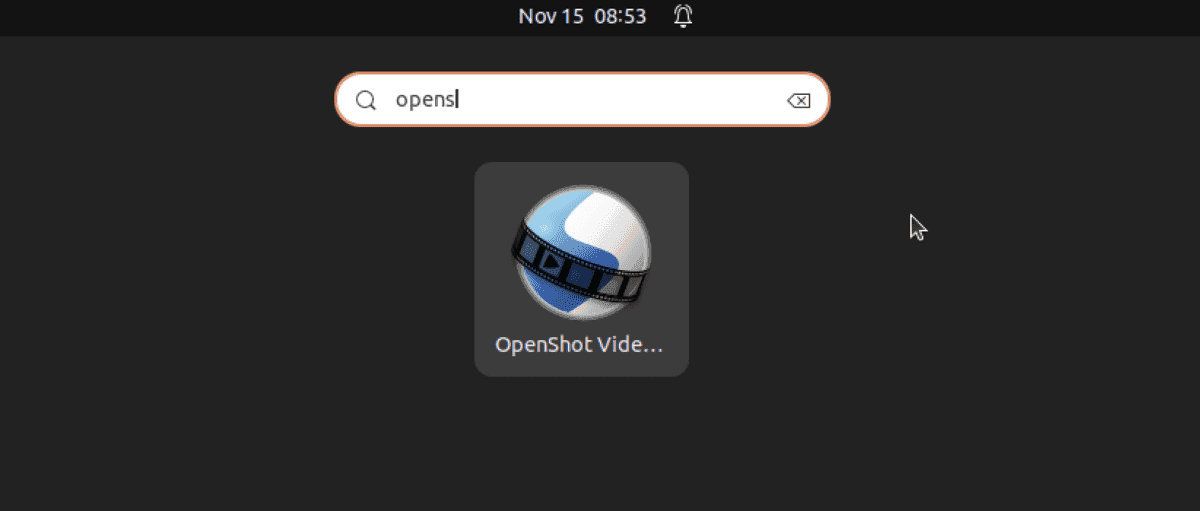 The command below will uninstall the video editor along with all its data, configurations, and dependencies.
sudo apt-get -y --purge openshot-qt
Method 2: Install OpenShot Using PPA Repository
---
You can install OpenShot from a personal package manager (PPA), even though it's already in the Ubuntu repository. Use this command:
sudo add-apt-repository ppa:openshot.developers/ppa
sudo apt update
sudo apt install openshot-qt python3-openshot
Use the following command to remove OpenShot and its PPA:
sudo apt autoremove --purge openshot-qt
sudo add-apt-repository --remove ppa:openshot.developers/ppa
Method 3: Install OpenShot Using Flatpak
---
This method can be used in any Linux distros that support the flatpak software system.
The easiest way to install OpenShot is by using Flatpak to avoid any dependency issues that may arise from APT package installation.
sudo apt install flatpak
flatpak remote-add --if-not-exists flathub https://flathub.org/repo/flathub.flatpakrepo
reboot
Use the following Flatpak command
flatpak install flathub org.openshot.OpenShot
After installation, we can either use the command terminal or run the application with this provided command:
flatpak run org.openshot.OpenShot
You can search for Openshot in the Application launcher by clicking on the icon. Once it appears in the results, you can run it by clicking on the icon.
flatpak update
Method 4: AppImage Version
---
To use OpenShot, go to https://www.openshot.org/download and download the AppImage version. Once you have downloaded the program file with a .AppImage extension, make it executable by changing its permissions. After that, double-click on the file and select "run".
How to Use OpenShot for Basic Video Editing
---
Now that we've gone over some of the basics let's jump into a tutorial on how to use OpenShot for basic video editing tasks.
The first thing you'll need to do is download and install OpenShot on your computer. Once that's done, launch the program and you'll be greeted by the welcome screen. From here, you can either open an existing project or start a new one. For this tutorial, we'll be starting from scratch so click "New Project."
Once you've done that, you'll be given a chance to name your project and select where you want it saved. After that, you'll see the main window where you can import your media files. Just drag and drop your video clips into this window, and they'll automatically be added to the timeline below.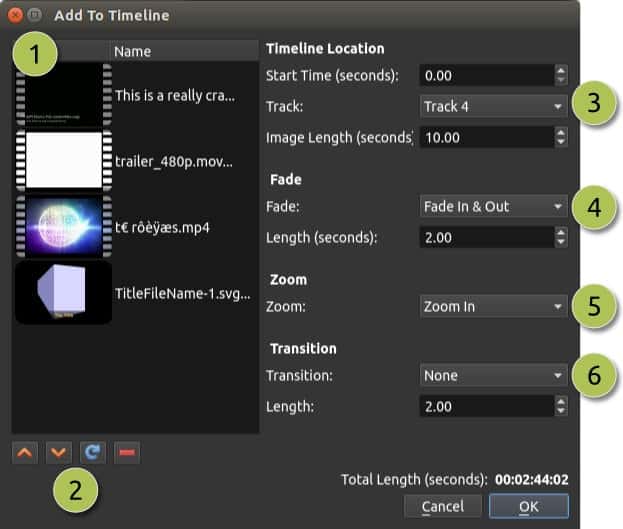 Once your clips are in place, it's time to start editing! To do that, just click on the clip you want to edit in the timeline and then make your changes in the preview window above.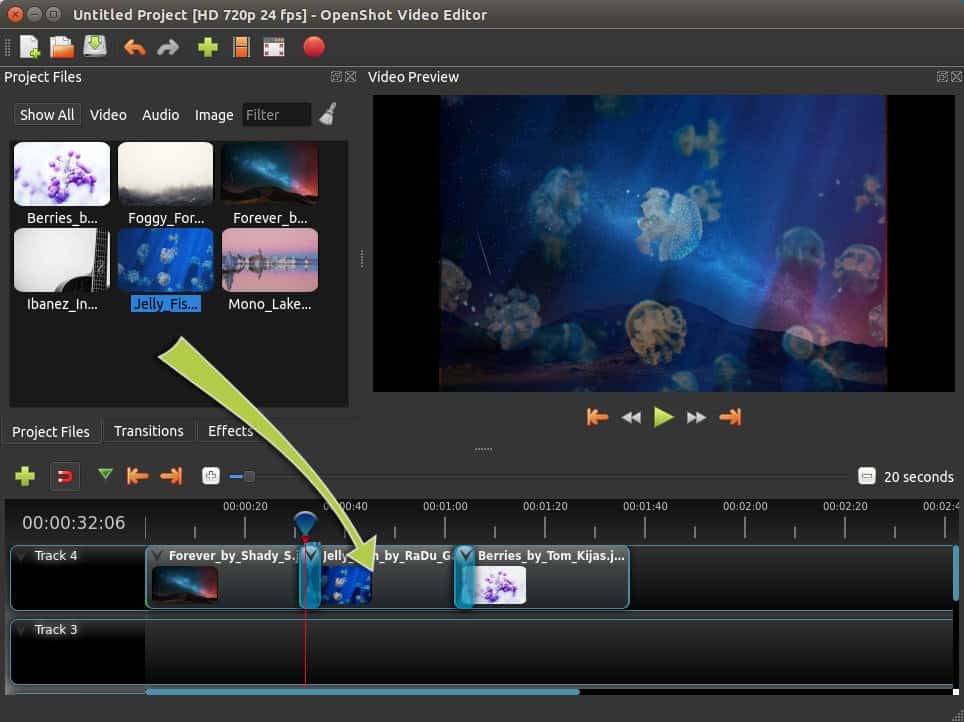 For example, if you want to trim a clip down, just drag the edges of the clip inward until it's the length you want it to be…it's really that simple! You can also add titles or text by clicking on the "Text" tab in the preview window and then typing out what you want to say.
When you're done making your changes, just click "Export Video" in the top left corner and choose how you want to save your project…that's all there is to it!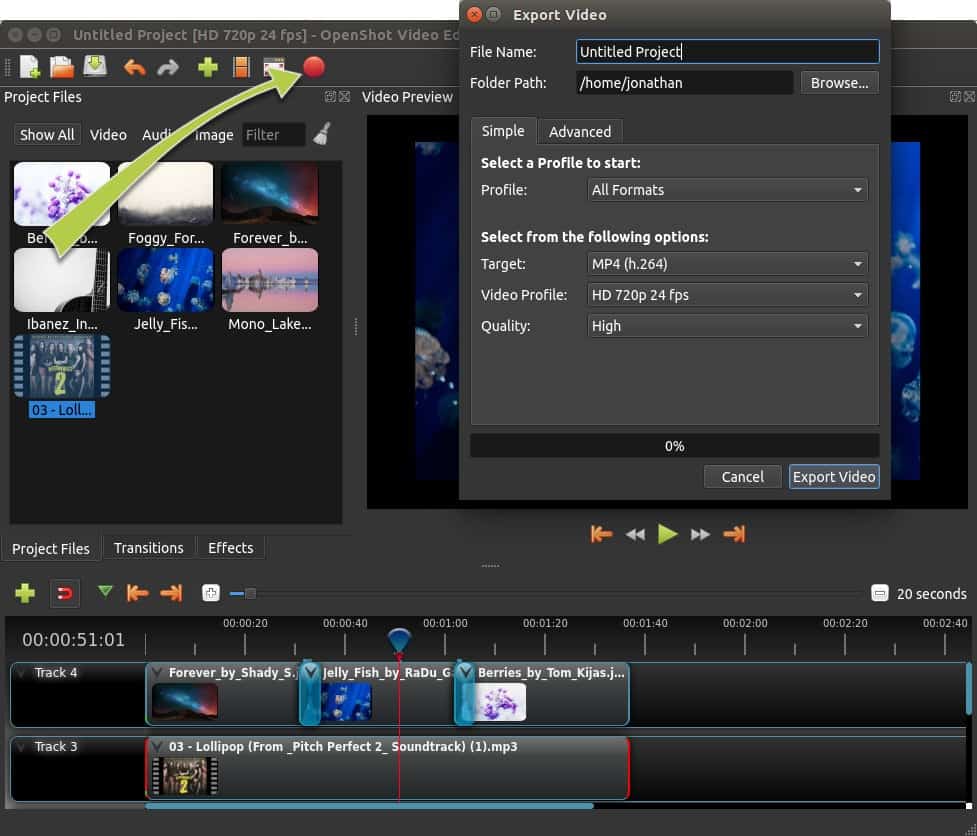 Finally, Insights!
---
If you're like me, you've probably watched a bunch of videos on YouTube and thought to yourself, "I could do that." Well, guess what? You can! And the tool you need to make your dream a reality is the OpenShot Video Editor. Trust me, with this powerful yet simple software, anyone can edit videos like a pro.
So there you have it! Those are just some of the reasons why I think OpenShot is the best video editor for beginners. If you're looking to get started with simple video editing, I highly recommend giving it a try. I promise you won't be disappointed.