The number of WWE fans around the world is more than you can ever imagine. It even now has a separate universe with so many WWE stars like Undertaker, The BigShow, The Rock, John Cena, Triple H, etc. However, for most of us, our childhood was really awesome because of this sport. Even for some of us, it's still the most favorite sport. However, if you are a hardcore fan of WWE, you can now enjoy playing it virtually. Still not believing me? If yes, you shouldn't skip a word from today's content as it will reveal the best WWE games for your Android device.
Best WWE Game for Android Device
---
While researching for the WWE games, we were stunting tons of games. But ultimately, most of them failed to impress us with poor graphics, dissimilarity in functions and stories, unsmooth control, and similar. At the same time, we got some true WWE games too to complete the list. By the way, I have also included the official WWE app for the crazy fans who never want to miss an episode as well. Let's see what can be your best suit in this arena.
1. Wrestling Revolution 3D
---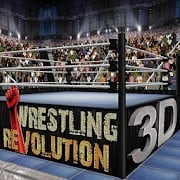 Let's start with Wrestling Revolution 3D. Probably, it is the most popular WWE game in the town. However, if you love to play the hardcore WWE game, then there's no doubt then this competitive fighting game will be the best choice for you. Additionally, this challenging game is rumbled into the 3rd dimension to create an epic Universe. Also, it will challenge you to take a shot into the ring. Well, let's see what's more it will provide.
Important Features
The number of characters you will get in this game to play with is the biggest factor you will love.

Famous WWE stars will be there, and you can play their roles as well.

In the weekly and monthly tournaments, you can team up to participate in the special episodes.

In the instrument shows, you can use different tools like ropes, chairs, tables, etc.

This game provides excellent graphics and realistic sound quality too.
Pros: For a better gaming experience, you can use an Android gaming controller like NVidia Shield 2k or MOGA Pro. Additionally, the CURSORS movement will ensure more features.
Cons: It is a fictional WWE game and not completely similar to the real WWE events.
2. WWE
---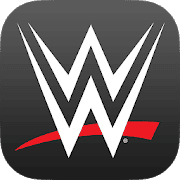 This time, it's not exactly a WWE game for your Android device but an app that will ensure access over all the games in WWE. It's the official WWE Networking app, and if you are a true WWE fan, it's exactly for you. You can see all the episodes of the game from this app. Besides, this app comes with different sections for different events, so you will easily find themes. Want to know more about it? Then have a look over the features below.
Important Features
Shows all WWE episodes, WCW (World Championship Wrestling), ECW (Extreme Championship Wrestling), and others.

Exclusive shows are published weekly super exciting in-ring shows.

Both original series and documentaries on wrestling will be there too.

You can enjoy any episodes of Raw, SmackDown, and NXT anytime.

Special shows like Royal Rumble, Elimination Chamber, Money in the Bank, Backlash, Extreme Rules, Clash of Champions, Hell in a Cell, etc., are there too.
Pros: Not just the shows, this app also provides news of all the shows. Additionally, you can have unlimited access to a
Cons: Some of the users didn't like the user interface.
3. WWE Mayhem
---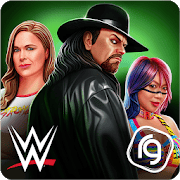 How many times have you wondered about taking the place of the most famous WWE legends? Well, WWE Mayhem has come with all the capabilities that allow you to play at the same level as John Cena, Rhonda Rousey, Randy Orton, Sting, Undertaker, and The Man Becky Lynch in your device. Also, you can apply your own signature movement and techniques to win the ultimate fight. Additionally, the game includes an atmosphere that will take you to the whole new level of the WWE Universe.
Important Features
The game arranges a marvelous fighting competition between you and the WWE Superstars, and winning the competition helps you be the ultimate champion of your dreams.

By growing your level and managing the groups, you can receive synergy bonuses.

The game lets you create a team with your friends to become the strongest alliance and win the matches.

Versus mode will let you challenge your friends, and to fight better, you can put WWE legends on your team.

By opening the loot cases, you will be able to get special prizes, Gold, Boosts, unlock new character classes, and much more.
Pros: The game offers six specialized character classes, and each comes with a unique fighting advantage to make your fighting journey successful. Plus, You can choose your superstar squad from HIGH FLYER, POWERHOUSE, WILDCARD, SHOWMAN, etc.
4. WWE SuperCard – Multiplayer Collector Card Game
---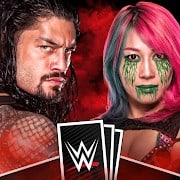 WWE Supercard is one of the best WWE games for Android you can try too. I love to suggest this game because it has come with a different approach and a lot of new features. Unlike other games, you don't need to fight a battle badly, but you have to fight wrestling through collective card battles. However, you will be able to level up your cards by collecting WWE legends and continuing the match against other players.
Important Features
You have to collect new cards to keep up with WWE action. Plus, the cards offer different actions like Rock bottom, Slam, Leg drop.

This multiplayer game lets you make your team with Asuka, Samoa Joe, Becky Lynch, Roman Reigns, and legends like Ric Flair and so on.

It permits you to customize your card so that you can enjoy better performance with your signature move.

The game offers new events like Clash of Champions, and each event brings special rewards.

You can also collect bonuses by taking in open challenges and monthly activities.

By winning Elimination Chamber and in Royal Rumble matches, you can be on the top of the leaderboards.
Pros: To enjoy further, the game arranges PVP matches with real-time card battles against teammates or WWE heroes. Again, you can boost or level up your cards for better performance even in offline mode.
5. WWE Champions
---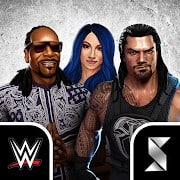 A few seconds into WWE Champions, you can not quit. This game is designed based on real contests such as Raw, NXT, Smackdown, etc. You can join a faction and play with your friends on the team so that you can help each other. There are missions to complete and thousands of different combinations. Moreover, the contests are updated every week. Your better performance will lead to your ranking higher.
Important Features
There are 250 legendary superstars like The Rock, John Cena, Alexa Bliss, and so on. All of them have their own style.

If you win more matches, you can upgrade your own team and personalize the moves.

In this action RPG game, you get to select your battle style. Also, you can hire trainers to improve your skills.

Here you will find puzzle battles, match 3 gems, combos, finishing moves, and more.

This game offers outstanding 3D graphics and encouraging sound effects.

Multiplayer matchmaking allows you to take part in PvP mode with players from around the world.
Pros: You can receive rewards when you complete the goals. Plus, you can collect medals and steps to design special titles.
Cons: There are some complaints about the Scopely outfit.
6. Wrestling Revolution
---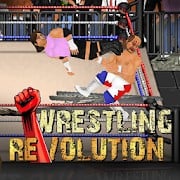 We admire the developers who try to bring the best WWE games for Android, like Wrestling Revolution. This game lets you switch between characters, and you can browse the contents by clicking on the side of a value. You can walk around the arena and directly attack the opposite competitor any part of their body. Besides, You'll get surprised as it is particularly designed for wrestling and kick fighters. Also, there are around 9 rosters. In fact, you can practice backstage for better performance.
Important Features
You can pick 350 different characters and touch their slot after you access the display of their stats.

If you want to check the list of contents for a specific day, you can tap on the calendar screen.

Here you can set up the exhibition and see the rules of a match by tapping on the title.

There are weapons that you can add when you will click on the table icon.

Speed bubbles will fasten your conversation if you touch them, and a similar process applies to the static screen.
Pros: The ring icon of this game will help you to edit the arena. Again, the company logo will disclose roster information when you touch on it.
Cons: Some users complained that the characters are racist.
7. Real Wrestling 3D
---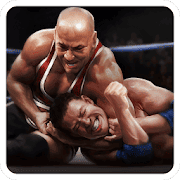 If you are looking for the top realistic 3D combat wrestling game, then you are most welcome here. Real Wrestling 3D is pure wrestling where you will feel the real action under your right under your thumbs. All you need to do is step into the court and prove yourself in the wrestling action against your opponent. However, the authenticity of this game brings further enjoyment, and you can hardly imagine. Want to learn more about this exciting 3D game? Let's see more info about it.
Important Features
The game lets you use different grappling-type techniques, including joint locks, clinch fighting, throws, takedowns, etc.

Real Wrestling 3D includes cage match mode where wrestlers fight in an enclosed area.

The game has Jaw-dropping 3D graphics so that you can feel the action in it.

3D motion animation brings stunning visual effects along with realistic sound quality.

There will be more than 140 wrestlers in the pro league that bring the real challenge.
Pros: Real Wrestling 3D has a very user-friendly interface that makes the combat experience more interesting. Plus, Instructions are provided to fight the matches in a more superior way.
Cons: In some user's opinion, the control system is not very much smoother.
Download
8. Real Wrestling Championship: Wrestling Games
---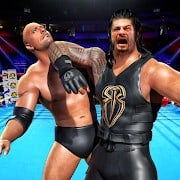 Real Wrestling Championship is one of the best WWE games for Android, and you shouldn't miss it either. The game has come with all the demandable features that give real wrestling fighting mode. However, the smooth control of this game lets you become Universal Champion after winning the matches against all Universal WWE star wrestlers. Although the game permits you to join with all the authentic wrestling moves in-ring fighting to enjoy as a pro wrestling player.
Important Features
The game can be started with a dual match. But if you want a bigger match, then 20 members are also allowed in the ring match.

The Real Wrestling Championship grants multi fighting gaming experience in the wrestling action.

The game allows different modes like MMA rules, Deathmatch, and lastly, no-holds striped Grisly Fighting.

You can choose your wrestling fight style, including boxing, leg slam, dropkick, chokeslam, chair shot, Tombstone, hammer,

or any technique to win the fight.
It enables hard-hitting action that brings more excitement to the gameplay. Unlike the offline wrestling match, you'll enjoy the drama between other players.
Pros: You will find the wrestlers' design and the graphics quite satisfying. Plus, the game is bringing a lot more wrestling game modes along with exciting WWE match types.
Cons: It makes the same sound every time you start it, making some users bored.
Download
9. WWE Undefeated
---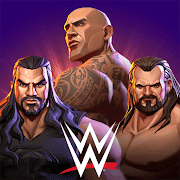 WWE Undefeated is another free-to-play WWE game for Android. It works seamlessly on both Android tablets and phones. If you are in love with the WWE superstars, then it will be your go-to place for entertainment. Play as your favorite stars in the real-time head-to-head match.
Players can interact with one another and compete in different VS modes with realistic actions and special moves. The touch controls are snappy and smooth without any lags. You don't have to worry about your device's resources as it runs pretty well on most of the devices.
Important Features
It features all the popular WWE superstars from The Rock to Seth Rollins and others.

The game features huge multiplayer gameplay facilities where players can interact in real-time.

You will like the classic arcade-style action in different battles.

Players can join different communities and factions to learn and share different wrestling moves and tricks.

It lets you upgrade and improvise your favorite wrestling stars as you progress in the game.

This game also features special events, championships, and daily missions to keep you enthusiastic about this WWE game universe.
Pros: It offers top-of-the-line graphics and sound effects. You will like the character upgrading path with logical level-ups and unlocking facilities.
Cons: Some users did not like the navigation system within the game interface.
10. Pro Wrestling Stars: Fight as a super legend
---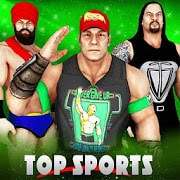 The last game on this list is Pro Wrestling Stars. It is certainly among the top-level wrestling games for Android. If you like kick fighting and WWE superstars, then this one will be able to mend your cravings. The adaptive audio system and visual effects give this game an edge over many of its competitors. There are some instances of advertisements within the game interactive, but that helps the developers to provide this game free for us.
Important Features
You will be able to enjoy head-to-head VS battles in different wrestling settings.

It provides a seamless controlling system and support for Android gamepads.

This multiplayer game features realistic fighting moves and kicks along with a logical upgrade path.

Its multiplayer tournaments will amaze you with its advanced gameplay and communication facilities.

Players can make or join in their tag-teams to fight in tag-team campaigns.

You can fly like a true WWE wrestler as you perform strong fighting techniques and freestyle kick fights.
Pros: It is free to play and offers realistic actions like the WWE matches. This game also features numerous championship campaigns among players from all over the world.
Cons: Some players faced issues with touch controls.
Download
Our Recommendations
---
So, we are here to recommend our personal selection. If you notice properly, you must be sure that all these games are initially quite compatible, and there is no way they can make you bored. Besides, you have already learned about the official WWE app, too, that will never let you miss an episode. However, if you still want to know what games I'm planning to try, I must say it will be Wrestling Revolution, WWE Mayhem, and WWE Supercard. In my personal opinion, these 3 games are the most epic ones with fewer flaws.
Finally, Insights
---
It's time we have to bid goodbye for today. If you are a true WWE fan, I am sure that you will never be satisfied with the fewer episodes and wish to enjoy more of them. If you are thinking like that, these WWE games for your Android device will be a cool option. However, don't forget to let us know which game you are selecting. You can also share the list with your friends with whom you want to enjoy the multiplayer ones. So, that's all for today, and thank you for your time.